Be the first well-wishing visitor to underprivileged children – CHRISTMAS FUNDRAISER!
Christmas holidays are some of our earliest childhood memories, when we eagerly waited for our mothers to knead the Christmas bread (česnica), for the men to bring in the Christmas oak tree (badnjak), while the youngest family members "clucked" on Christmas Eve, announcing the celebration of the birth of the Infant Christ. As we age, these memories become sharper, and one custom, especially, reminds us of our homeland, our home, and our ancestors.
The words vary from "položajnik, polažajnik, radovan or polaznik" for the name given to the first visitor who comes to our homes, crossing the threshold with his right foot, as he greets the household with the joyful Christian greeting "Christ is born!" It is believed that this first guest brings happiness, fertility and prosperity to the household in the following year.
Unfortunately, tens of thousands of children do not have these memories. In dilapidated houses, straw is used to fill holes in old windows so these children do not freeze from the cold, walnuts are not thrown in the corners of rooms because who knows what they will have to eat tomorrow, and except for a modest Christmas bread, the table is essentially bare…
The only hope for a better tomorrow is brought by the "first visitor", announcing the arrival of the One who ascended to heaven, preaching about love, faith and hope – confirmed for centuries through the generosity and mercy of Christians who follow His path.
The Charity organization Serbs for Serbs invites all good people to symbolically take on the role of the "first visitor" during our traditional Christmas fundraiser and to spread Christmas joy to the childhood of Marta, Spasa, Anastasia, Angela, Jovan, Jovana, Teodora, Magdalena and other disadvantaged children!
Marta (13)
Marta Jovičić lives in the village of Simićevo in the municipality of Žabari. This girl studies under a quilt due to the extremely difficult conditions in which she lives. In addition to all the troubles that have befallen her, Marta must be diligent and hard-working, because although she is still a child, she is the pillar of the family. Mother Danijela lost her eyesight as a child, while father Zdravko suffered severe leg injuries. That is why Marta takes care of her brother Zdravko (4) and sister Zdravkica (1). The house in which they live has been converted into a corn barn, next to which they built two more mud rooms without a bathroom and the basic necessities.
Marta's greatest wish is to have a nook for studying!
We plan to buy a house for the Jovičić-Novaković family. To achieve this goal, we will need about 30.000 Euros.
Spasa (5)
Spasa Komnenović lives about fifteen kilometers from Skopje in the saddest house in Kučevište! Cracked walls completely destroyed by mold, decaying furniture, damaged floors and broken mirror on the wall –  a sight not seen in horror movies – is a harsh reality for Spasa, Ivana (13), Martin (12), Martina ( 12), Aleksa (8), Dragica (8) and Darko (2) and Aleksandra (1) – the eight children in this large family. An interesting fact about their school is that the Komnenović family prevented the closing of classes taught in the Serbian language!
Spasa's greatest wish is for his brothers and sisters to have somewhere to play!
We plan to build a house for the Komnenović family. To complete this project, more than 30,000 Euros must be raised.
Anastasia (6) and Anđela (5)
Anastasia and Anđela Krstonić, two well-mannered and bright girls from Rađevići near Pljevlja, have already started school, but have never had the opportunity to experience a warm home, with a functional bathroom, organized girls' closet etc… They are growing up in an old house filled with dampness! Their parents keep cows, sheep, chickens; they have planted fruit, they harvest as much as they can, they work… They say that they like to live in the village. Besides Anastasia and Andjela, there are also Andrija (4), Petar (2) and Maša (1).
Anastasia and Andjela's greatest wish is to have a children's room!
We plan to build a house for the Krstonić family. To complete this project, more than 30,000 Euros are required.
Jovan (13)
Jovan Trajković lives in the village of Donja Trnica in the municipality of Trgovište. Not far from the church of the Most Holy Mother of God, next to the river Pčinja, there is a dilapidated house, without a bathroom, where Jovan lives with his parents and six other siblings – Miloš (14), Sava (10), Petar (7), Nemanja (3), Miljan (1) and Mila (1). The Trajkovićs live on social assistance and child allowance. They keep twenty goats, so they earn additional income by selling goat cheese.
Jovan's greatest wish is to have a bathroom!
The plan is to renovate and build an addition to the Trajković house. More than 20.000 Euros are required to complete this project.
Jovana (10), Teodora (5), Magdalena (5)
Jovana, Teodora and Magdalena Ćirković live in Rakino Brdo, Osmaci municipality. Their house is full of moisture because the roof is leaking, and in addition to the poor living conditions, the space is too small for this family of six children. In addition to these three girls and their parents, there are also Cveta (16), Maja (13) and Anđelko (6 months). The family lives on one salary and three child allowances, which is not enough even for basic living needs.
Jovana, Teodora and Magdalena's greatest wish is to have a home big enough for them all!
We plan to build a house for the Ćirković family. More than 30,000 Euros will be required to complete the project.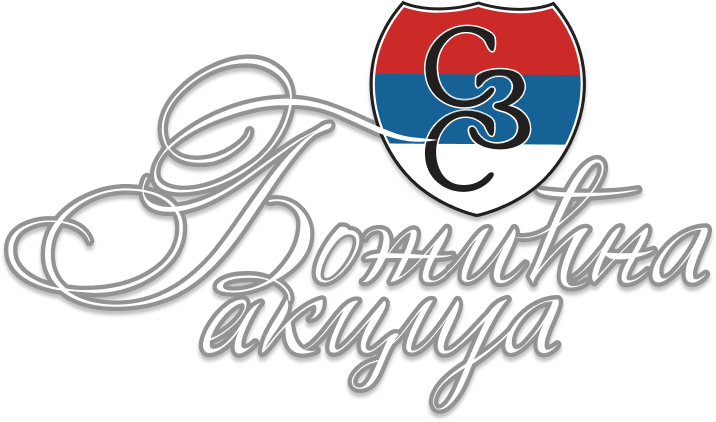 How can you be a part of our Christmas fundraiser?


SERBIA
1. SMS to 7763 (200 RSD)2. Account: 160-279491-71, Banka Intesa
2. Pay Pal
3. Foreign currency account



REPUBLIC OF SRPSKA
1. Call 17763 (2 КМ)
2. Account: 56201281300241-58 (NLB bank)
3. Pay Pal



MONTENEGRO
1. Account: 510-91548-03 (CKG bank)
2. Pay Pal


USA
1. Donation platform (credit card, bank account)
2. Pay Pal
3. Check to: Serbs for Serbs, Po Box 34206 Chicago, IL 60634
*all donors exercise the right to tax deductions


CANADA
1. Pay Pal
2. Check to: Serbs for Serbs Canada, 635 The Queensway, Lower Level, Toronto, ON, M8Y 3B3
3. Е-transfer to: donate@serbsforserbs.ca
*all donors exercise the right to tax deductions


GERMANY
1. IBAN: DE84 7606 0618 0002 7519 92
2. Pay Pal
3. Send text SZS to 81190 (2.99 Euro)
*all donors exercise the right to tax deductions


SWITZERLAND
1. Konto: 61-335679-5
IBAN:CH57 0900 0000 6133 5679 5
Hedwigstrasse 3, 8032 Zurich
2. Pay Pal
3. SMS to 339, SZS 20, SZS 45, SZS 90, etc.
*all donors exercise the right to tax deductions


AUSTRIA
1. IBAN:AT97 3200 0000 1036 4339
SWIFT/BIC: RLNWATWW
Customer: Org. f. hum. Hilfe – Srbi za Srbe
Kalvariengürtel 39/6, 8020 Graz Austria
2. Pay Pal
3. Call 0901 300 201 (3 Euro)


SWEDEN
1. SWISH: 1230 133 900
2. Pay Pal
3. Bank Giro: 5302-1077
4. Account: 5226 1060 858



NORWAY
1. VIPPS: 104 414
2. Pay Pal
3. Account: 1503 83 80483



Patreon



Donation platform (VISA, Mastercard…)
*The first photo in the text is of five-year-old Ana Mijović from Dobrinja near Tutin. For her and her family, the construction of their new house is coming to an end. It's now time to help other children!