He rides horses, plays the gusle and dreams of having his own room – meet hardworking Dragoljub Minić (12) from Bijelo Polje!
My name is Dragoljub Minić, and this is my horse Žuja. I started riding horses at a young age. I also mow, collect hay, harvest potatoes… I help my father and mother with whatever they need because they also fight for us – said this hard-working boy from the village of Bojišta near Bijelo Polje, who at the age of 12 already does various types of farm work.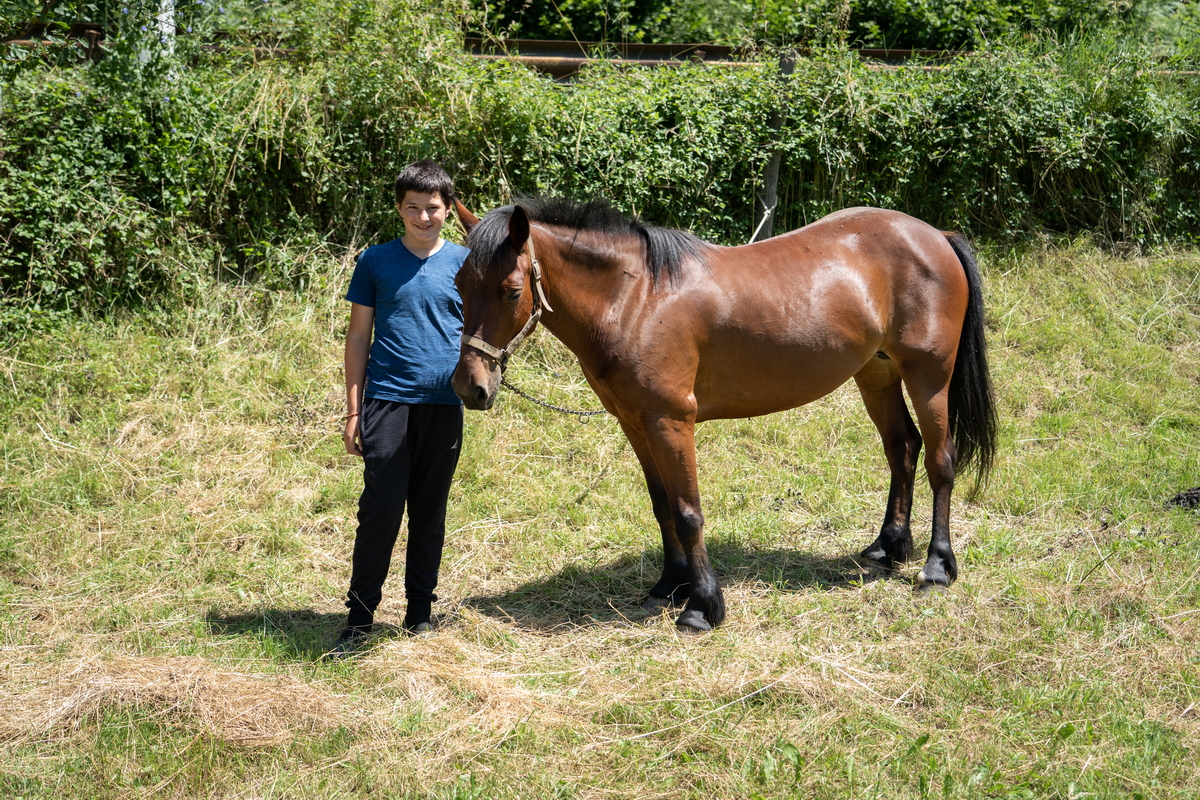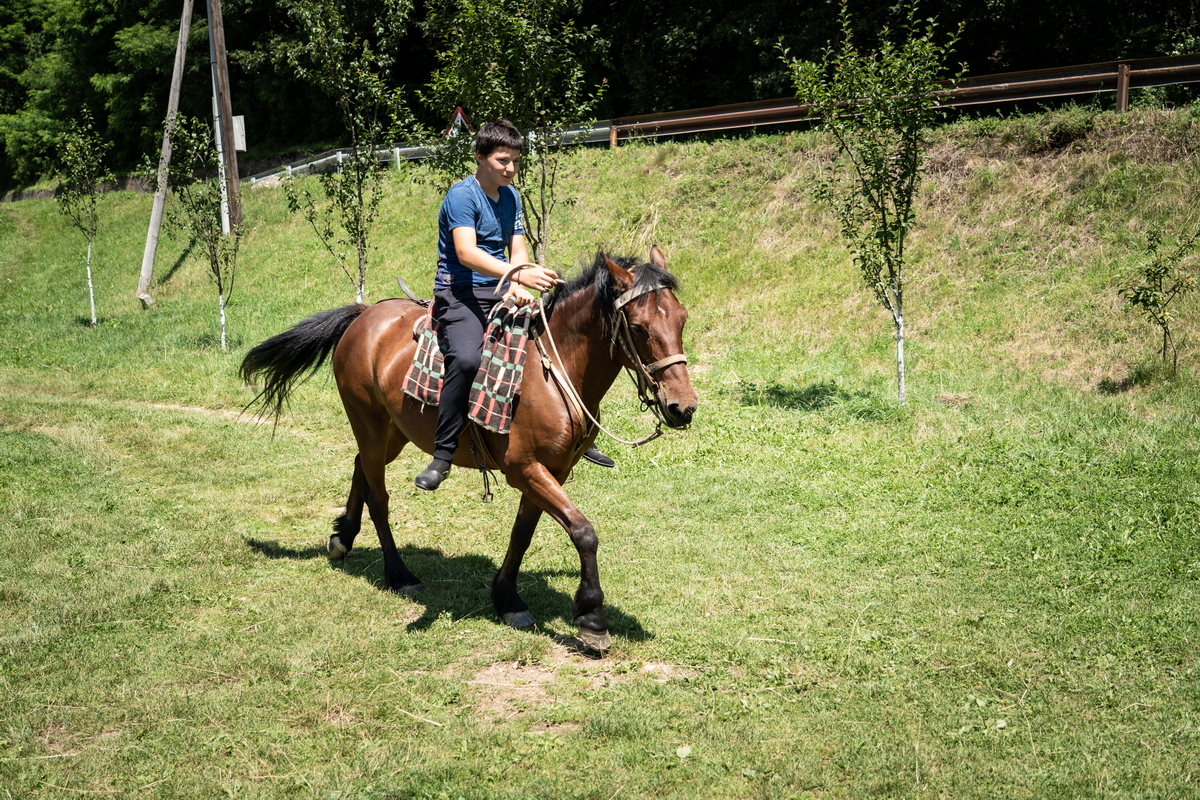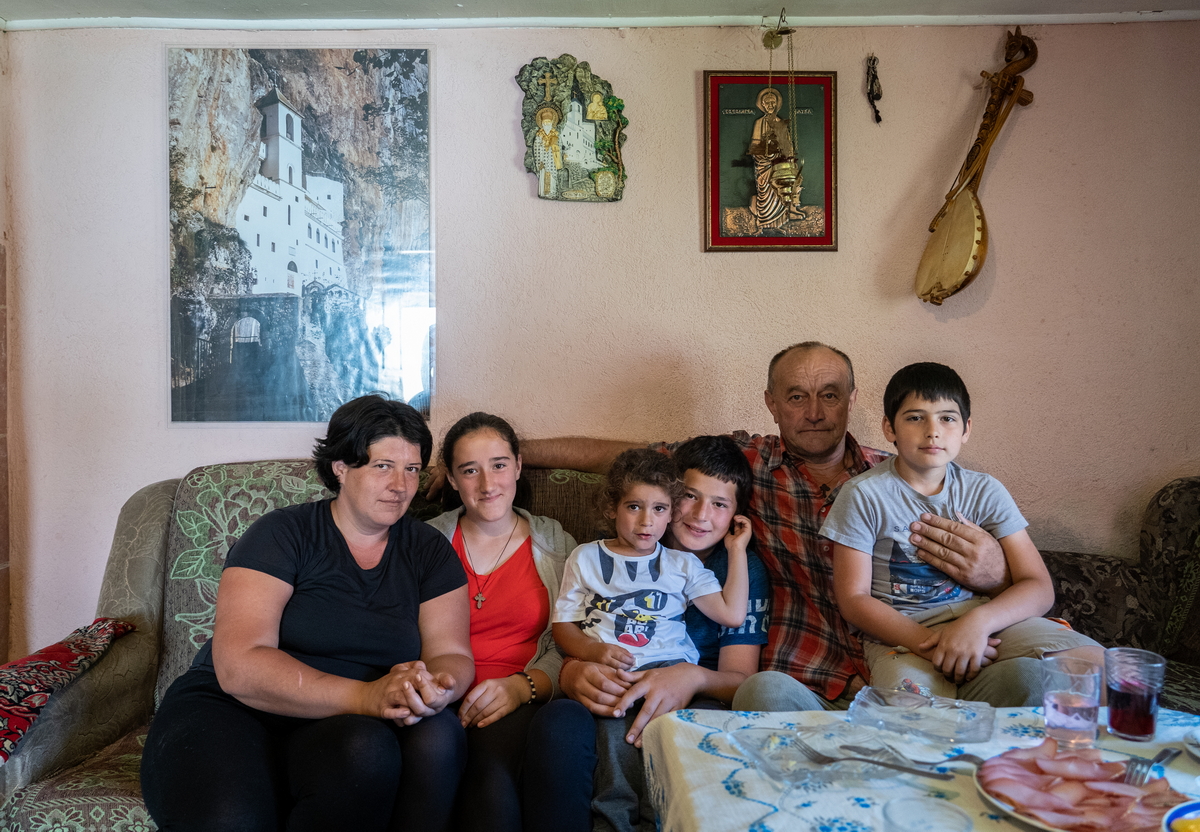 Dragoljub has two younger brothers Vasilje (3) and Nikola (9), two older sisters Jelena (14) and Novka (18), as well as parents Dijana and Željko. The Minićs are true representatives of a modest, upstanding, traditional Serbian family from Montenegro. Their gusle, patron saint and their horse are their most treasured possessions!
I said that when I die, it is to be played that day. For me, the gusle is sacred, in some way equivalent  to one's patron saint. It was man's guide, it lifted spirits, it's the very core of our history. My grandfather played the gusle, my father played and I play a little, and these little ones, God willing, will as well.  The horse helped me support my children- I used it for labor, to earn money and I decided to carve it into the gusle. For me, it is the king of animals – pointed out father Željko, confirming that they care for the horse as if it were a member of the family.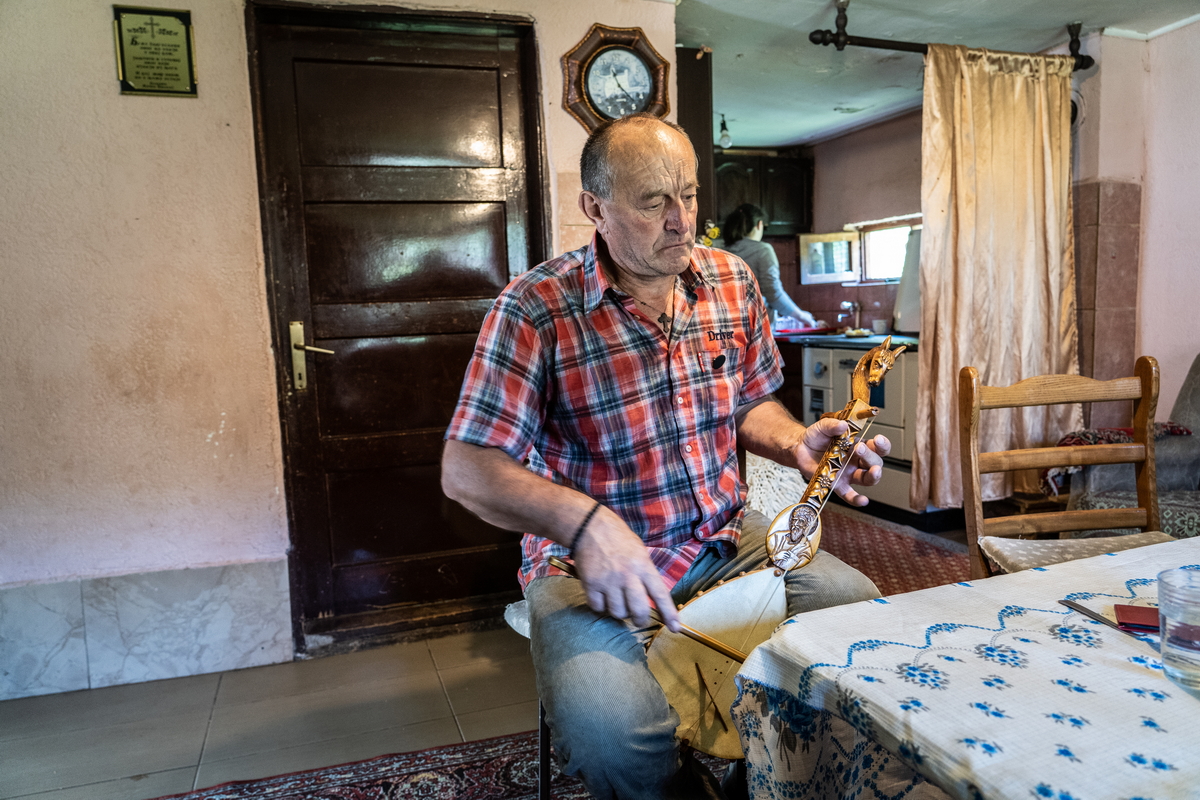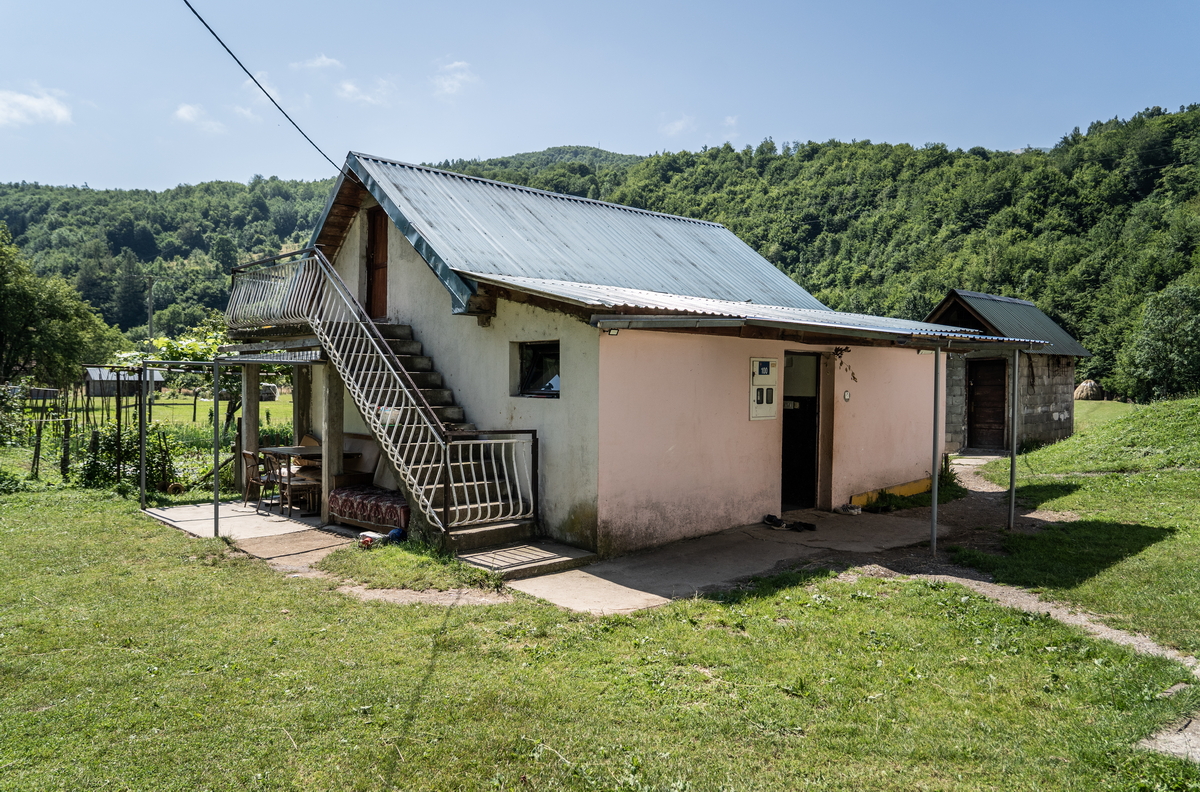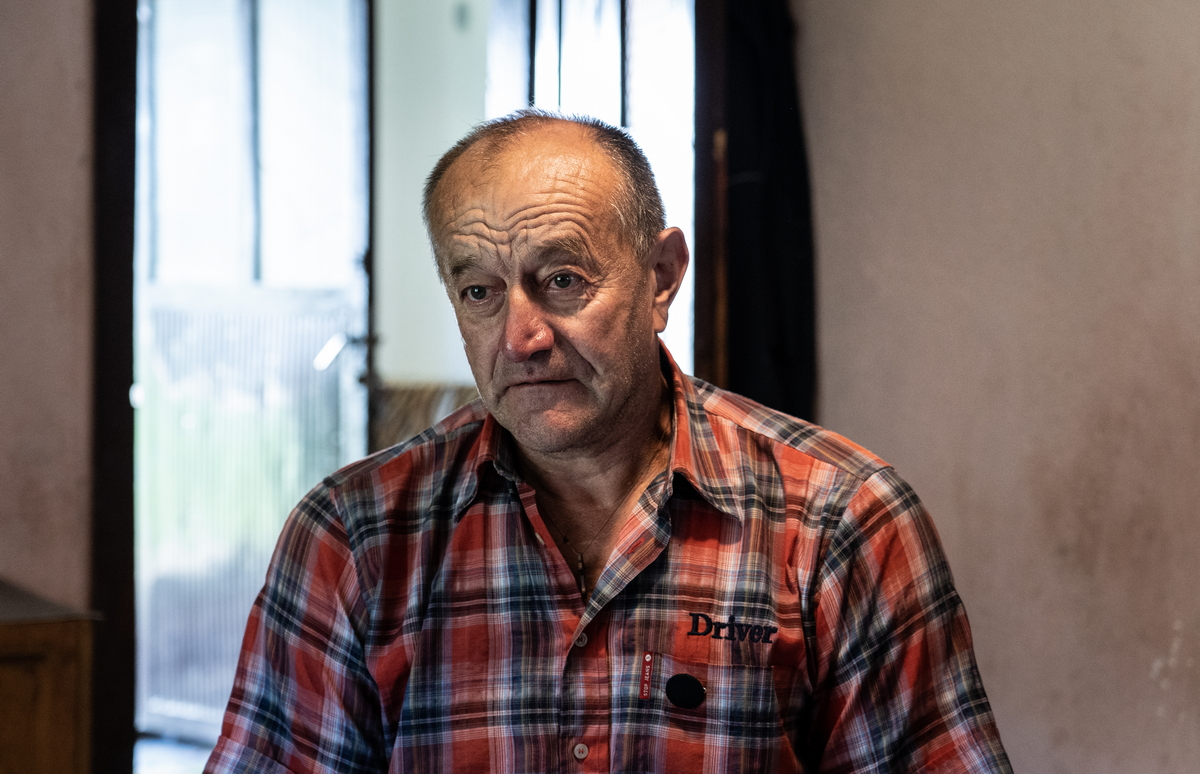 Željko used to work for a company, but he lost his job, later learning that his pension contributions hadn't even been paid . Since then, they have been relying on farm work and his wage supplement, taking any job he can get. Unfortunately, that is hardly enough to feed such a big family.
I have something to fight for, thank God. May everybody's children be healthy, including mine. But it's hard, most of the time you just struggle. My wife has a herniated disc, and I am a diabetic, but we have to fight until the last breath. Our ancestors lived in huts and dugouts, without electricity or anything, but they had large families. They are the greatest help to man for not only doing work, but for everything else as well. They are the greatest wealth in the world. We are happy with our children. First of all, they are good people, and secondly good students. I'm sorry for them but everyone helps, you have to. The meadow for them is their "summer vacation", "the sea" and a "trip". They are modest, they have not complained so far, they understand that we are struggling. They are happy when we buy them a candy bar or a cookie to share, just as if I had brought them a whole cart load. That gives a man great strength. Even when I come home tired, one of them pops out from here, another one from there, I forget all about that tiredness – says Željko with tear teary eyes.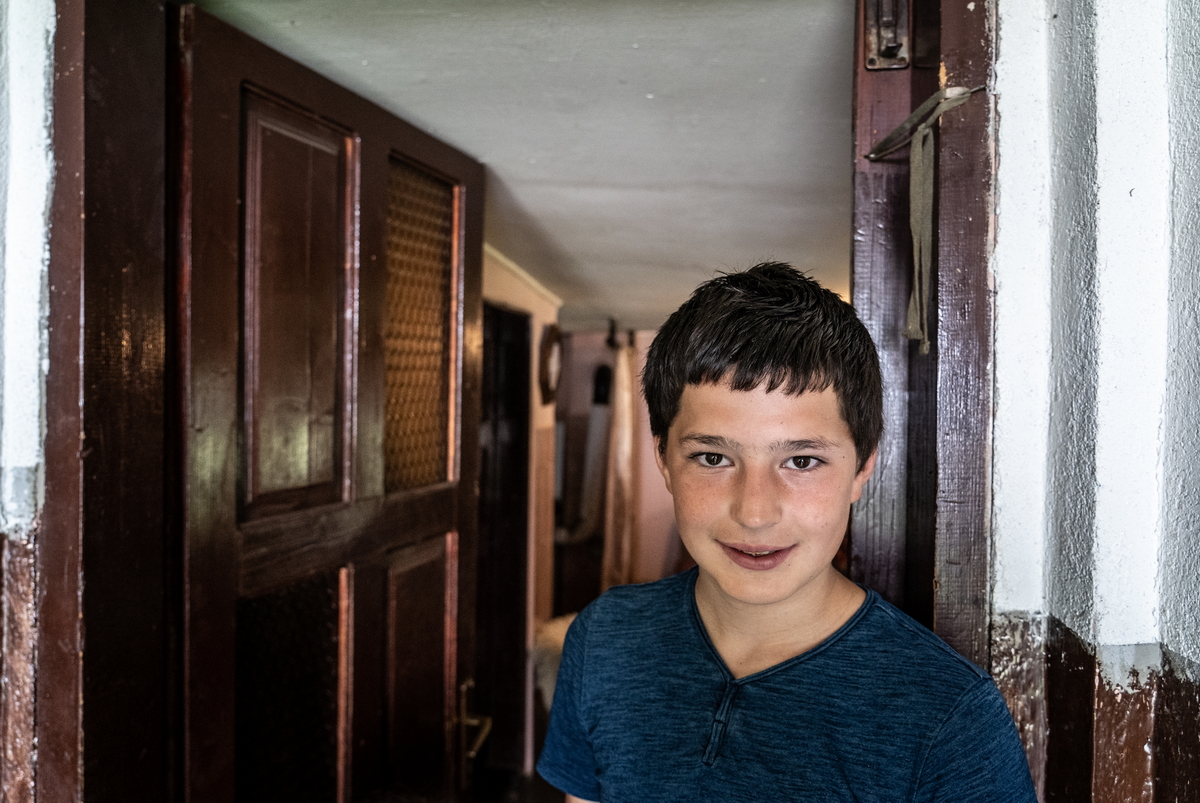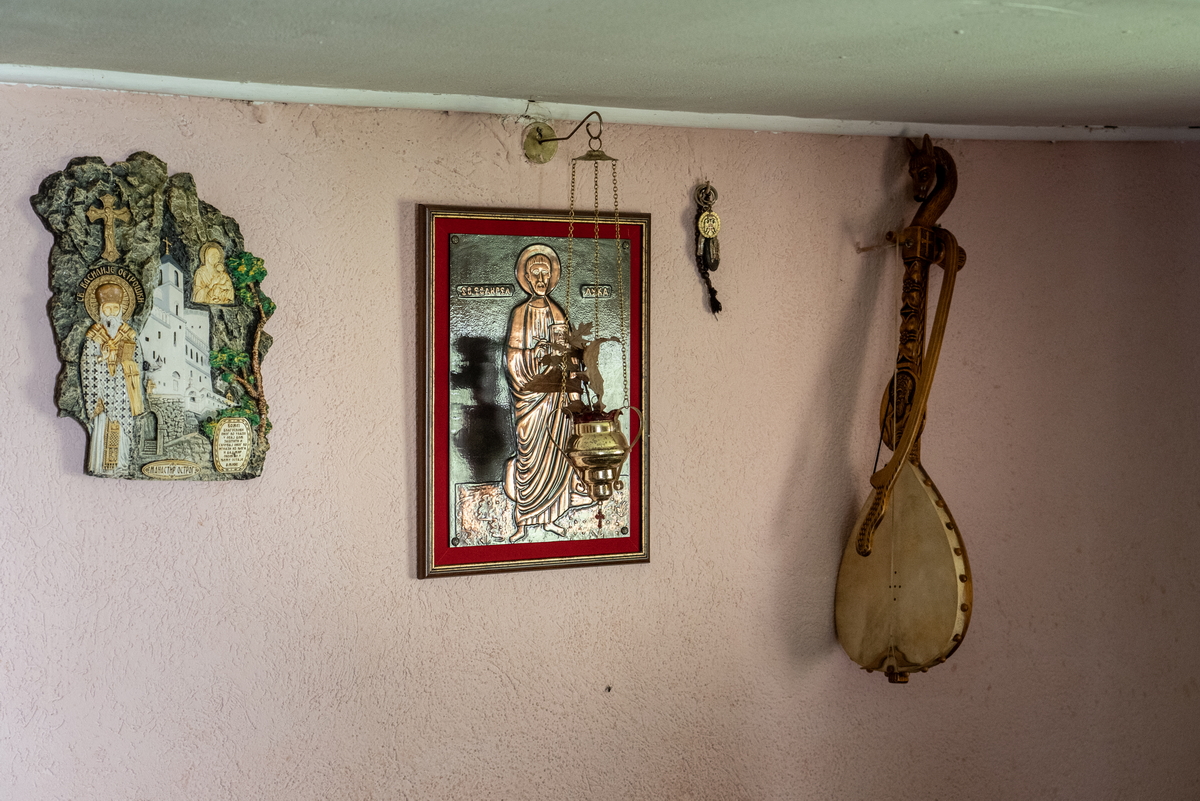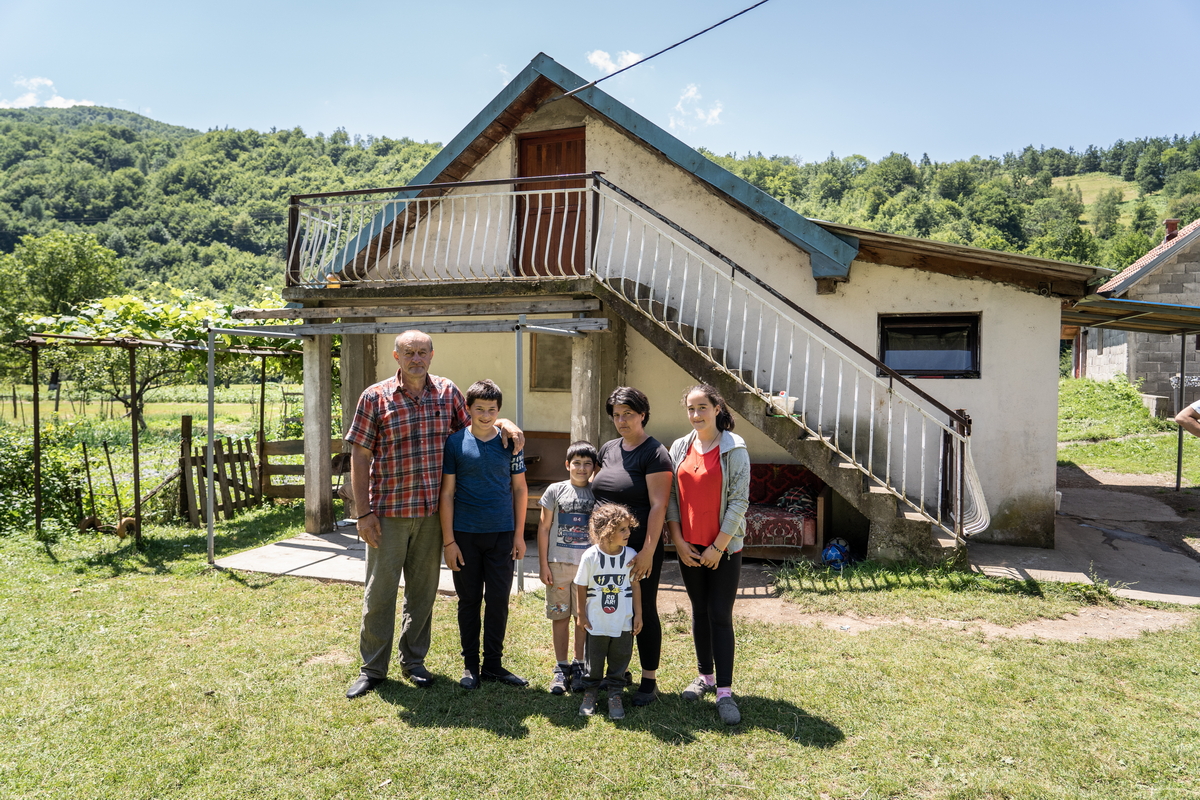 Unfortunately, the Minićs live cramped in a former outdoor kitchen, which they expanded and decorated over time.  The seven of them only have a living room and one bedroom.
We are trying to provide something better for them, but it is difficult for us. There is a lot of moisture, climbing a meter up the wall, and I'm worried it will affect their health. The ceiling has caved in, the roof is in terrible shape, so when it rains heavily there are leaks everywhere. In winter, because of the extreme cold, we place another bed in the living room, and we are packed in like sardines. As for the furniture, we have what you see here, some basic items that have been donated. We have somewhere to sit, eat and lie down. Sometimes I experience unbearable pain, so everything falls on the children. But, things will get better, just as long as we are together – mother Diana adds.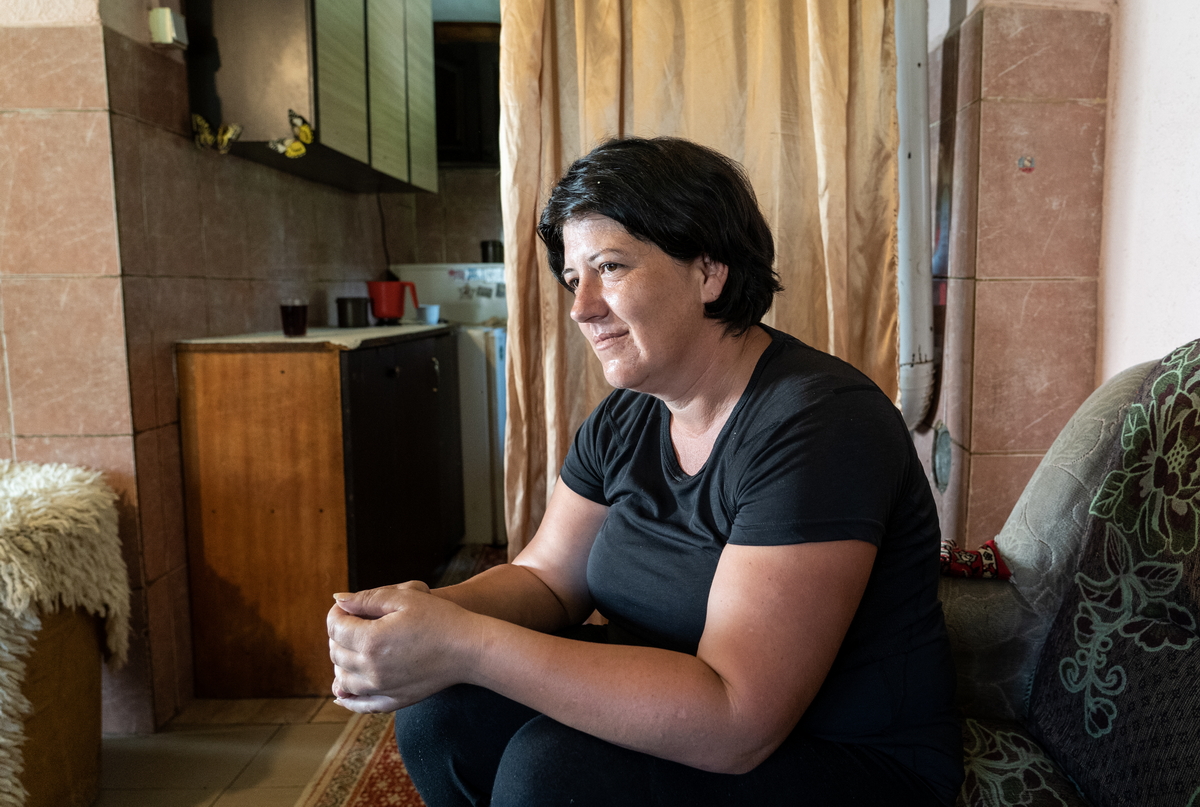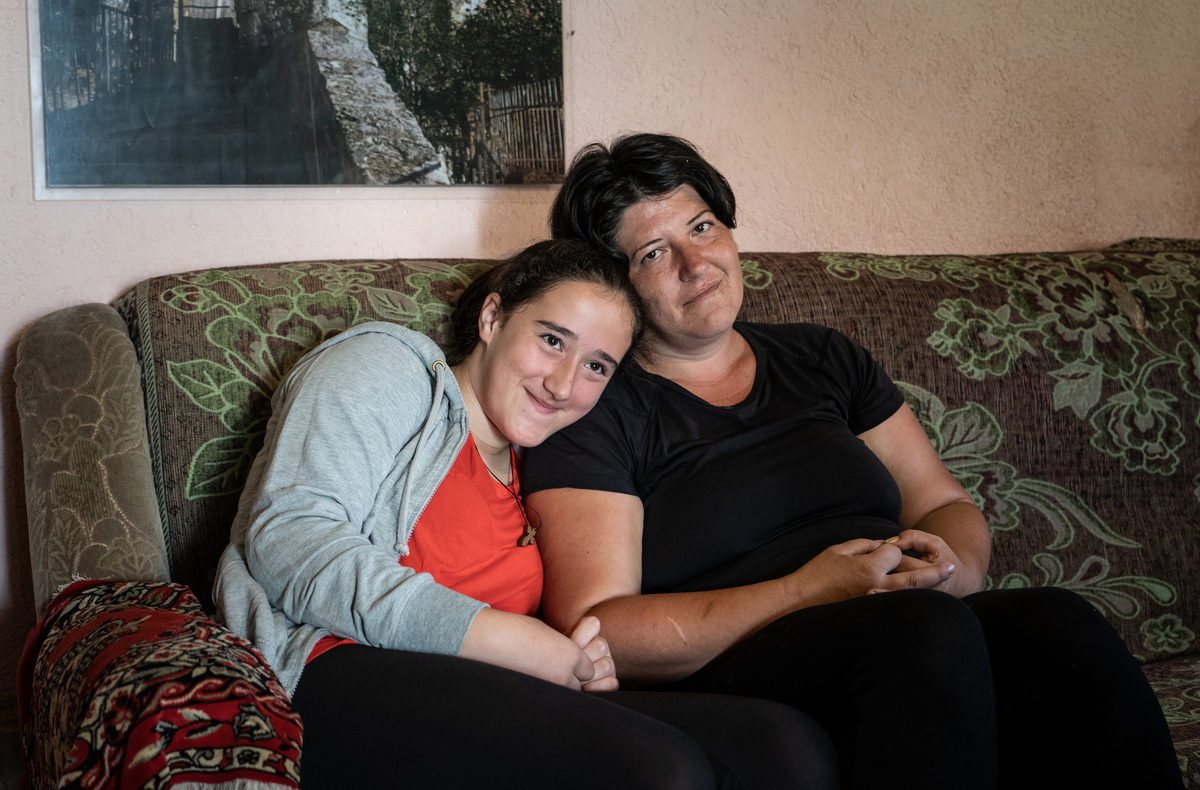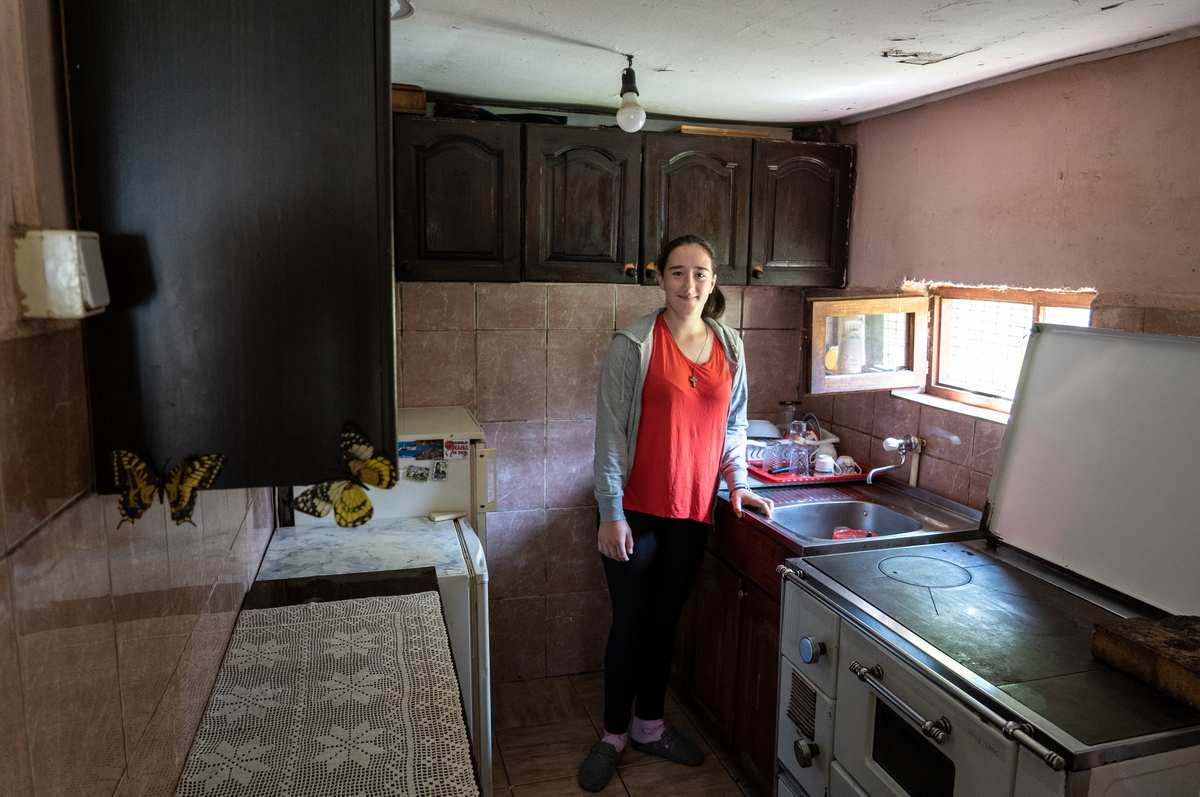 Daughter Jelena told us what else they have in addition to the dilapidated house:
In the garden we grow peppers, green beans, tomatoes, carrots, leeks. We have to water it regularly and pull out the grass. There are also potatoes, beans, apples, plums. In addition to the horse, we also have one cow, two pigs, cats and dogs. Dad would like to buy another cow as we all like cheese, milk and sweet milk, but they are expensive.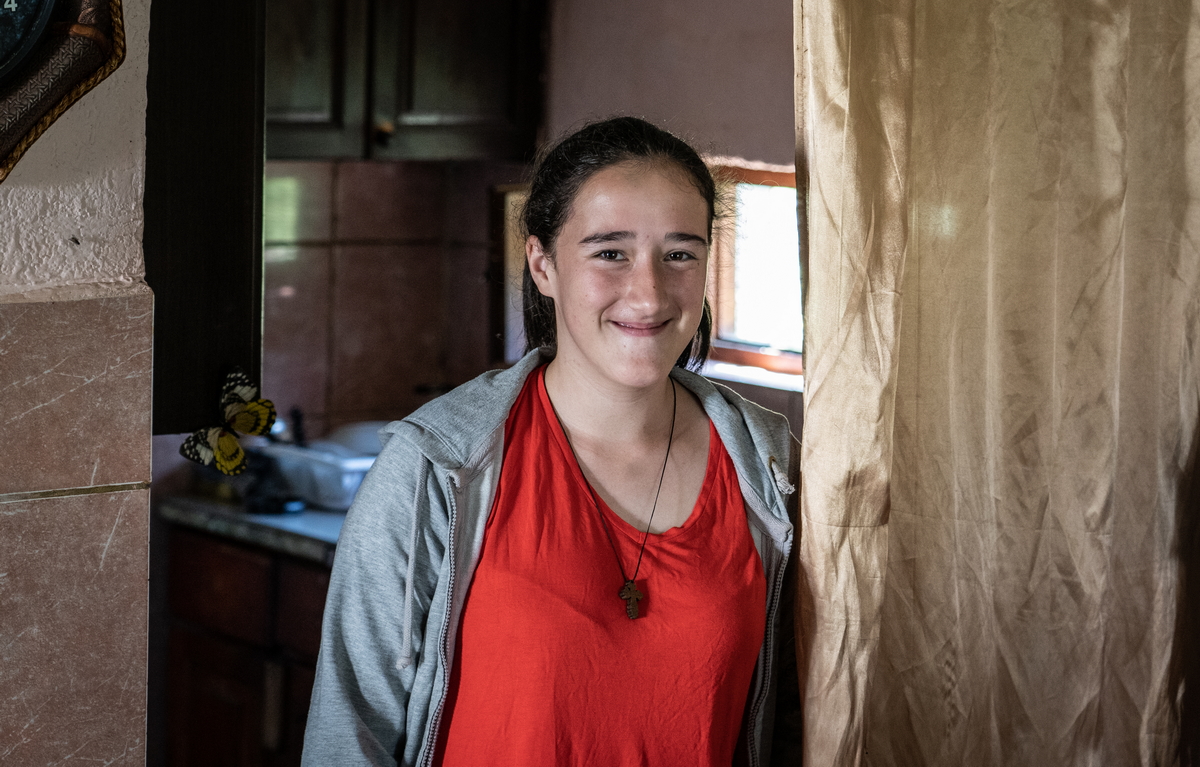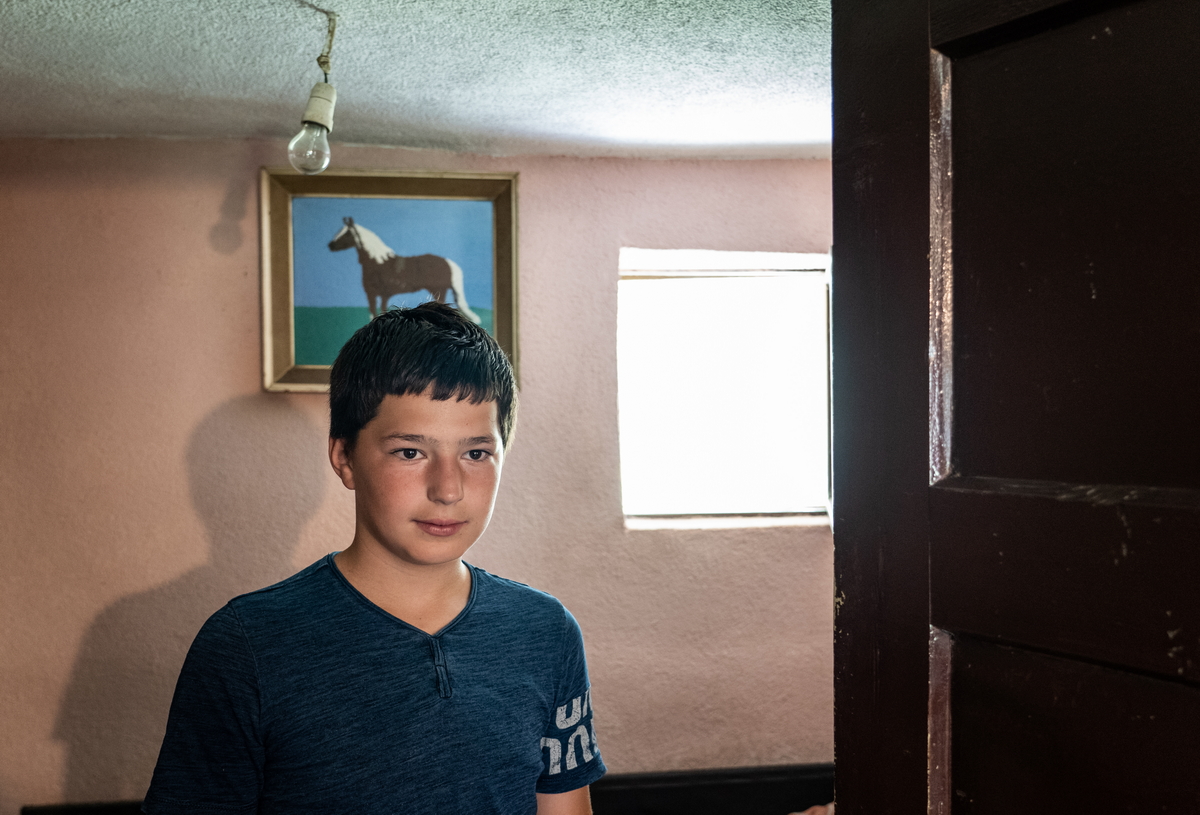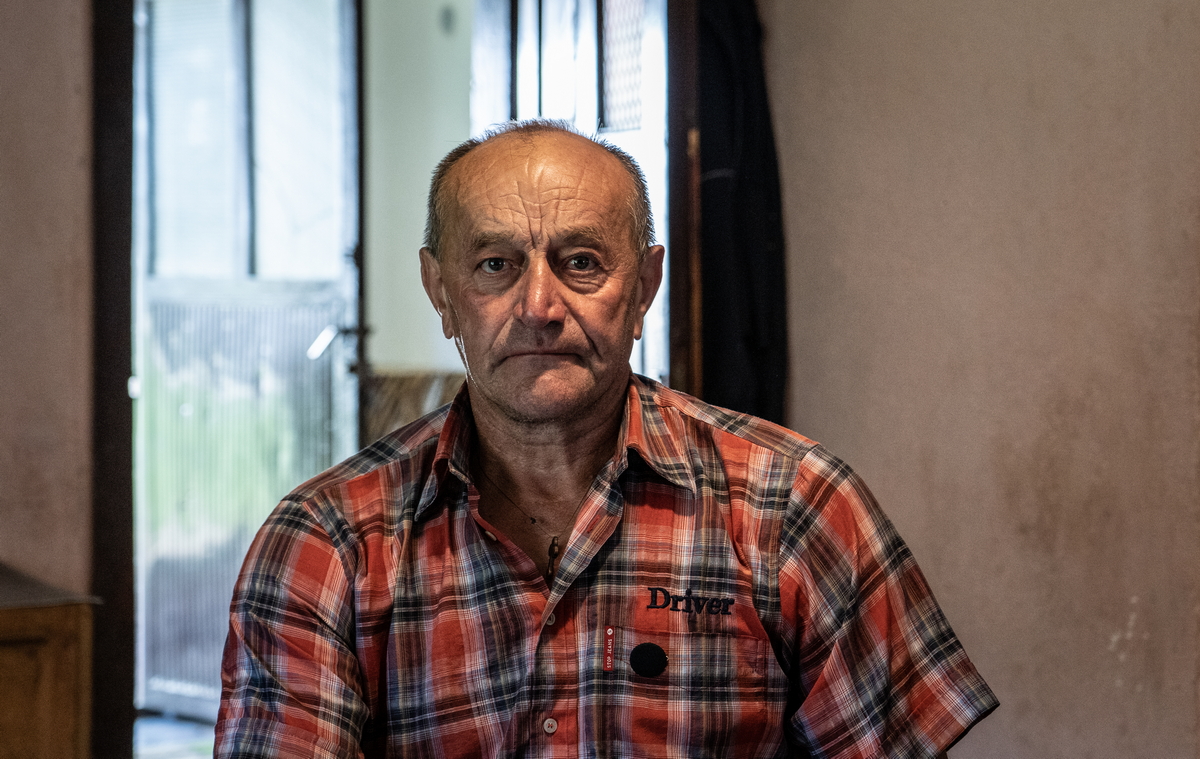 At the end of the visit, father Željko said:
True Serbs never knelt in surrender. They wanted to take our holy shrines from us, but we peacefully protested and held on to what is ours. May God give us freedom and health. That, in my opinion, cannot be separated. Thank you, and I wish you good health, for coming to the aid of my family. I greet all our Serbs, wherever they may be, may God shield you from all torment, from the hands of the enemy, the evil guest and the bridge of judgment. We are happy to just hold on to what we have, but we would like the children to have their own little rooms, a corner of their own where they can study, so that they aren't crowded. But may we be healthy, it means a lot to us that you have come, it means that we are not alone. If anything else can be done, God bless you!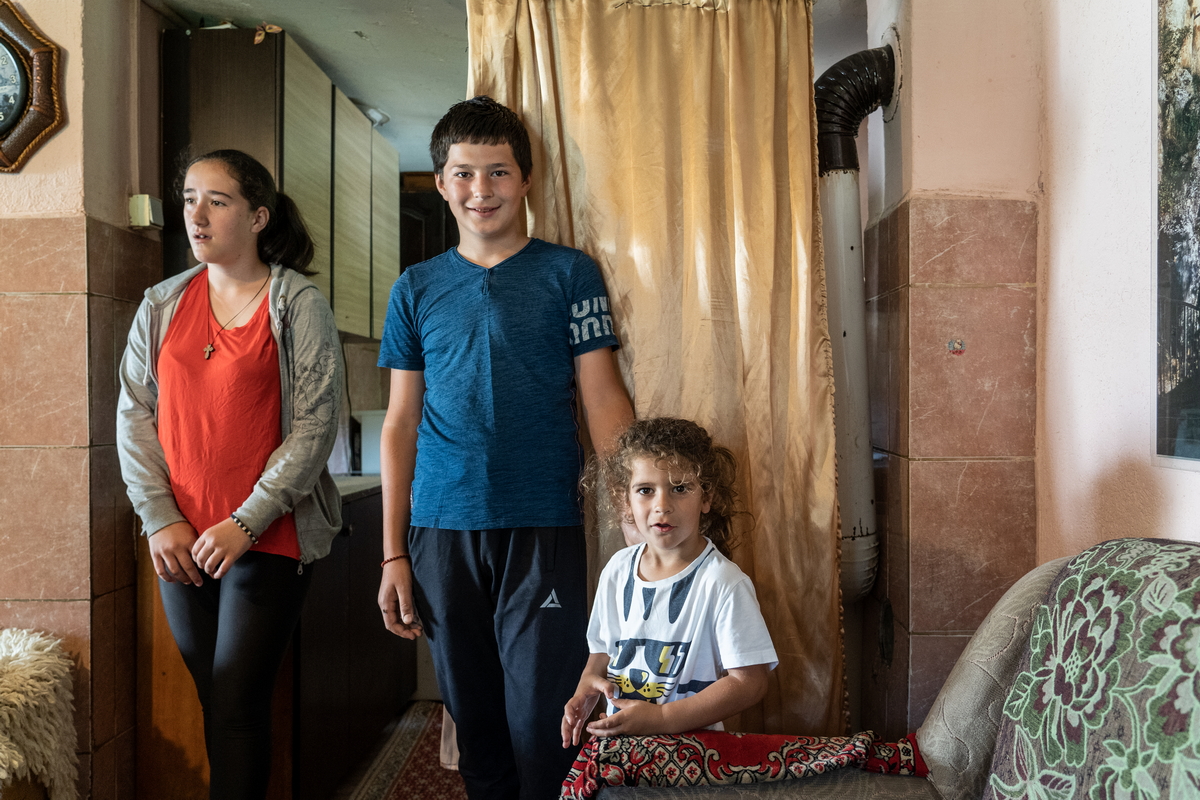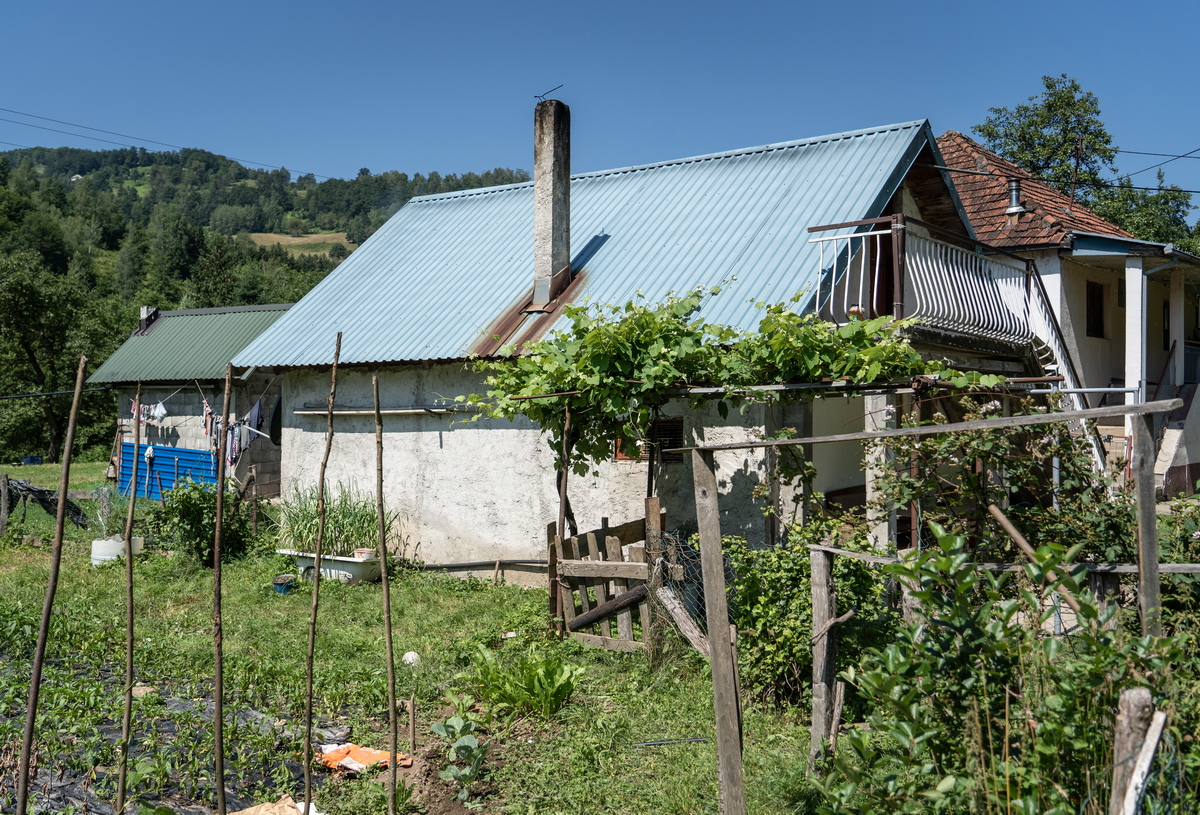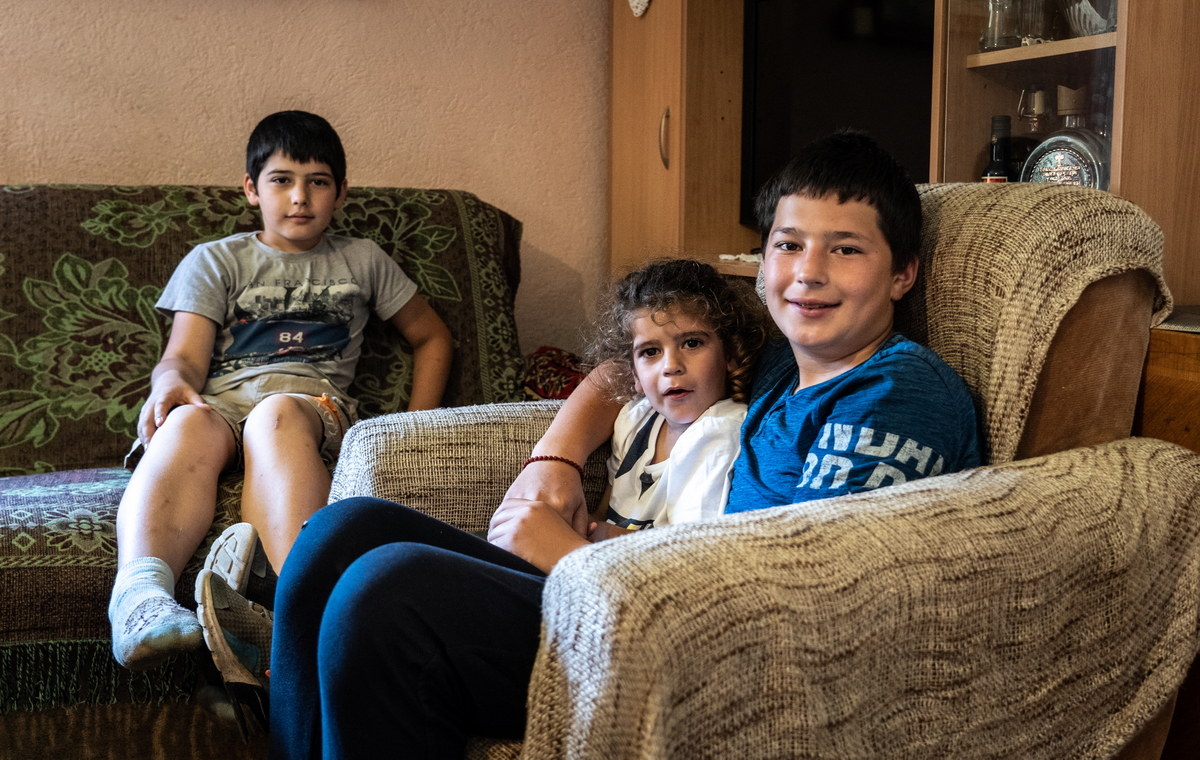 The Charity organization Serbs for Serbs invites all good people worldwide to help the Minić family get the home that they deserve. A new fundraiser is underway!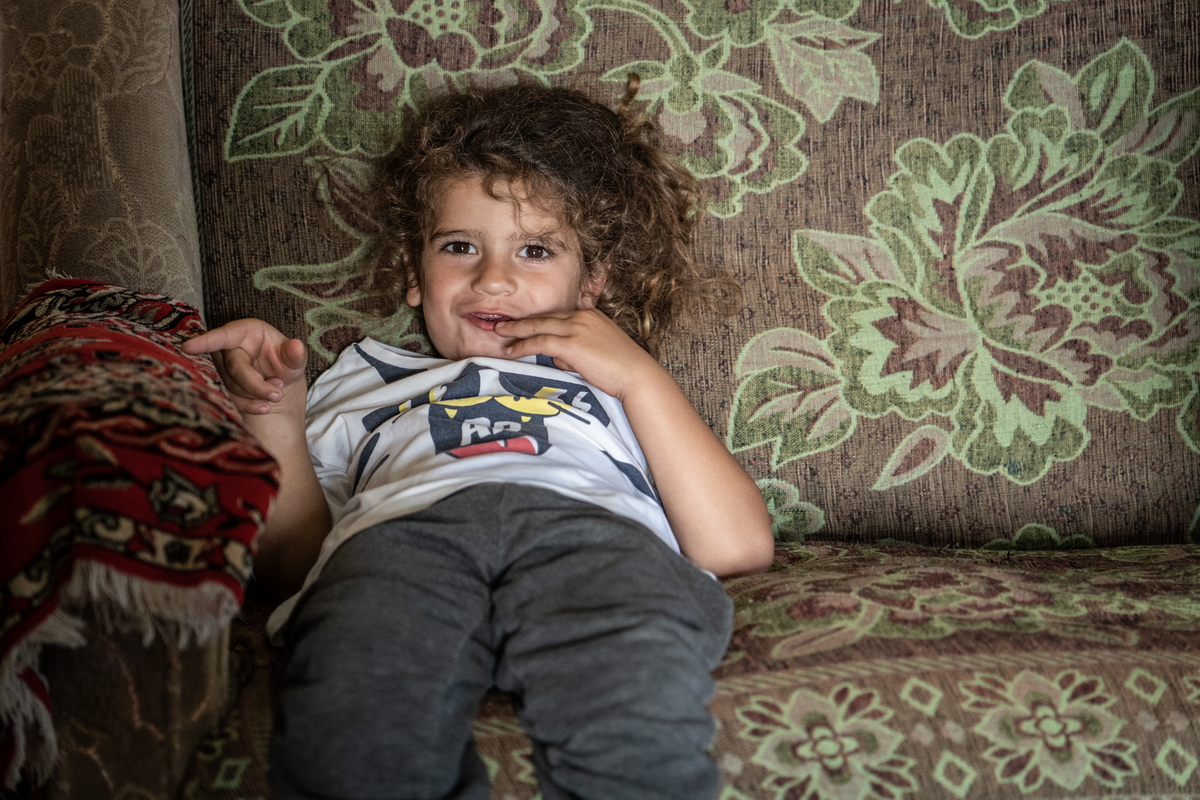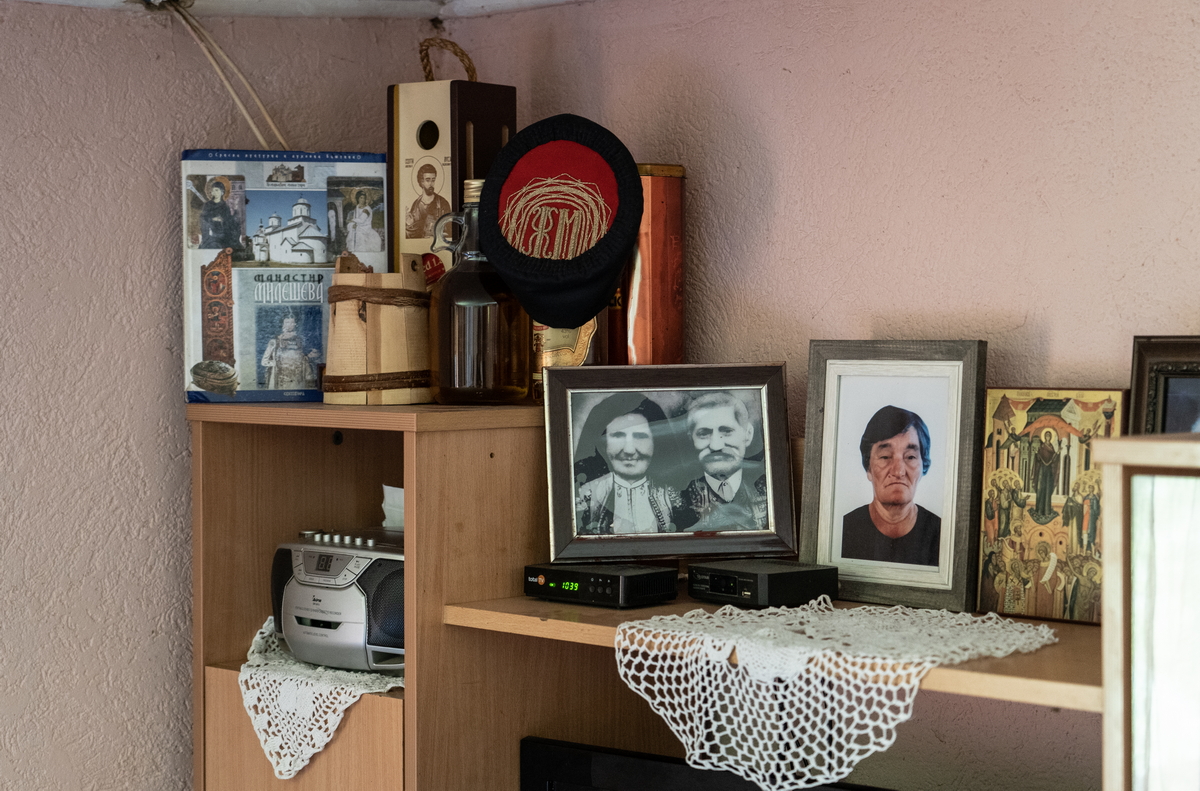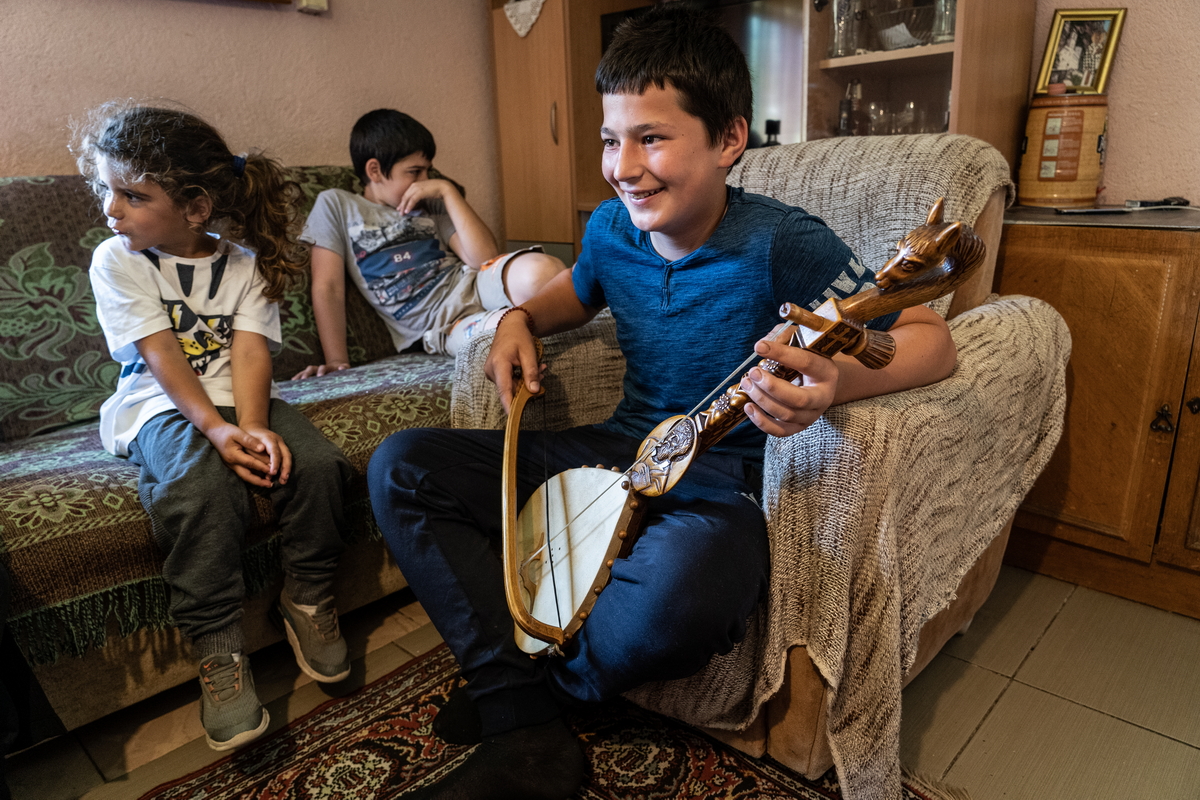 SERBIA
1. SMS to 7763 (200 RSD)2. Account: 160-279491-71, Banka Intesa
2. Pay Pal
3. Foreign currency account



REPUBLIC OF SRPSKA
1. Call 17763 (2 КМ)
2. Account: 56201281300241-58 (NLB bank)
3. Pay Pal



MONTENEGRO
1. Account: 510-91548-03 (CKG bank)
2. Pay Pal


USA
1. Donation platform (credit card, bank account)
2. Pay Pal
3. Check to: Serbs for Serbs, Po Box 34206 Chicago, IL 60634
*all donors exercise the right to tax deductions


CANADA
1. Pay Pal
2. Check to: Serbs for Serbs Canada, 635 The Queensway, Lower Level, Toronto, ON, M8Y 3B3
3. Е-transfer to: donate@serbsforserbs.ca
*all donors exercise the right to tax deductions


GERMANY
1. IBAN: DE97 7606 9559 0002 7519 92
2. Pay Pal
3. Send text SZS to 81190 (2.99 Euro)
*all donors exercise the right to tax deductions


SWITZERLAND
1. Konto: 61-335679-5
IBAN:CH57 0900 0000 6133 5679 5
Hedwigstrasse 3, 8032 Zurich
2. Twint: donate.raisenow.io/stbdh
3. Pay Pal
4. SMS to 339, SZS 20, SZS 45, SZS 90, etc.
*all donors exercise the right to tax deductions


AUSTRIA
1. IBAN:AT97 3200 0000 1036 4339
SWIFT/BIC: RLNWATWW
Customer: Org. f. hum. Hilfe – Srbi za Srbe
Kalvariengürtel 39/6, 8020 Graz Austria
2. Pay Pal
3. Call 0901 300 201 (3 Euro)


SWEDEN
1. SWISH: 1230 133 900
2. Pay Pal
3. Bank Giro: 5302-1077
4. Account: 5226 1060 858



NORWAY
1. VIPPS: 104 414
2. Pay Pal
3. Account: 1503 83 80483
1. Donations via Bank Account:
BSB: 032-278
Account No: 878615
Bank: Westpac
2. Pay Pal
3. Donations via PayID
PayID Type: ABN
PayID: 57472783829
4. Donations via Cheque:
Check to Serbs for Serbs Inc, 18 Mantle Ave, North Richmond NSW 2754, Australia


Patreon



Donation platform (VISA, Mastercard…)