A lonely foursome from an Albanian village in Macedonia heartily cheer on Serbia. They dream about a ball and a new house! (video)
Although they are growing up in the predominantly Albanian village of Sopot in North Macedonia, the youngest Mitrovićs are the biggest fans of our football team and are proud of it. Of course, the boys, Aleksandar (13) and Nemanja (7) lead the way:
My name is the same as our striker Aleksandar Mitrović, I follow him the most when he plays. I would love to have his jersey. We all supported the Serbian national team when they played at the World Cup. Nemanja and I play football all day long, but our ball got punctured, so that's the one we're using now!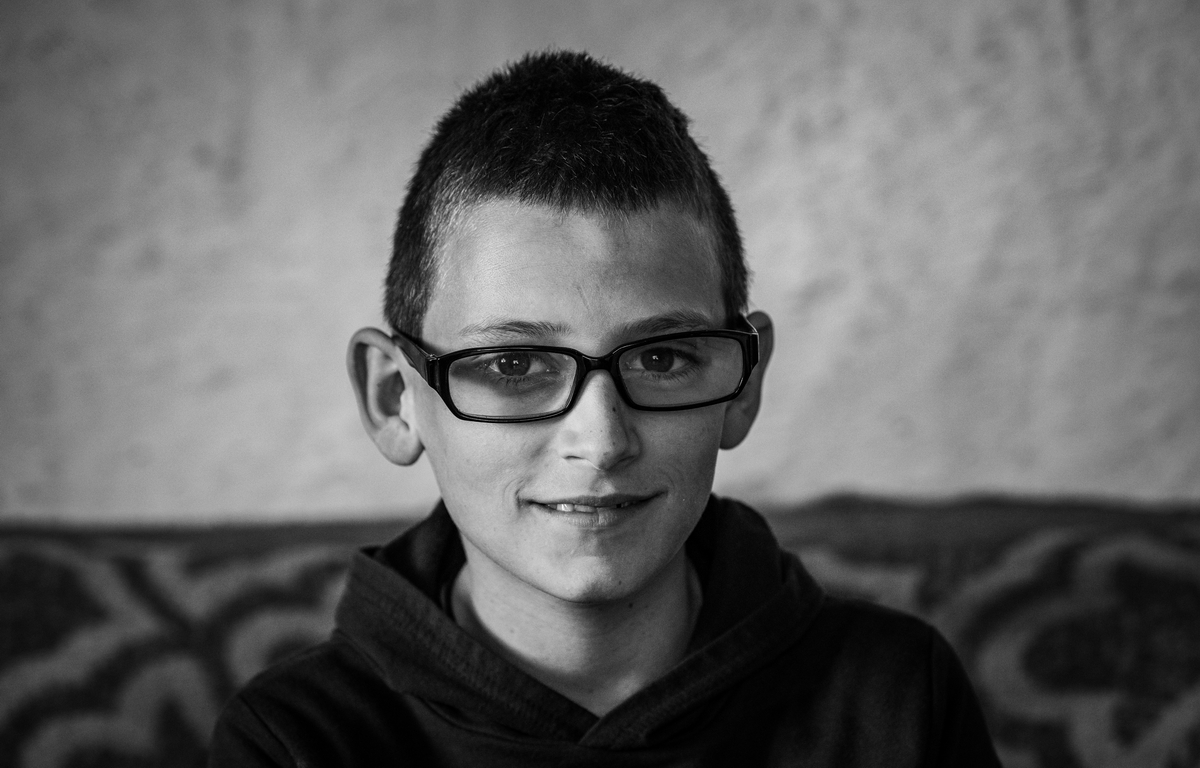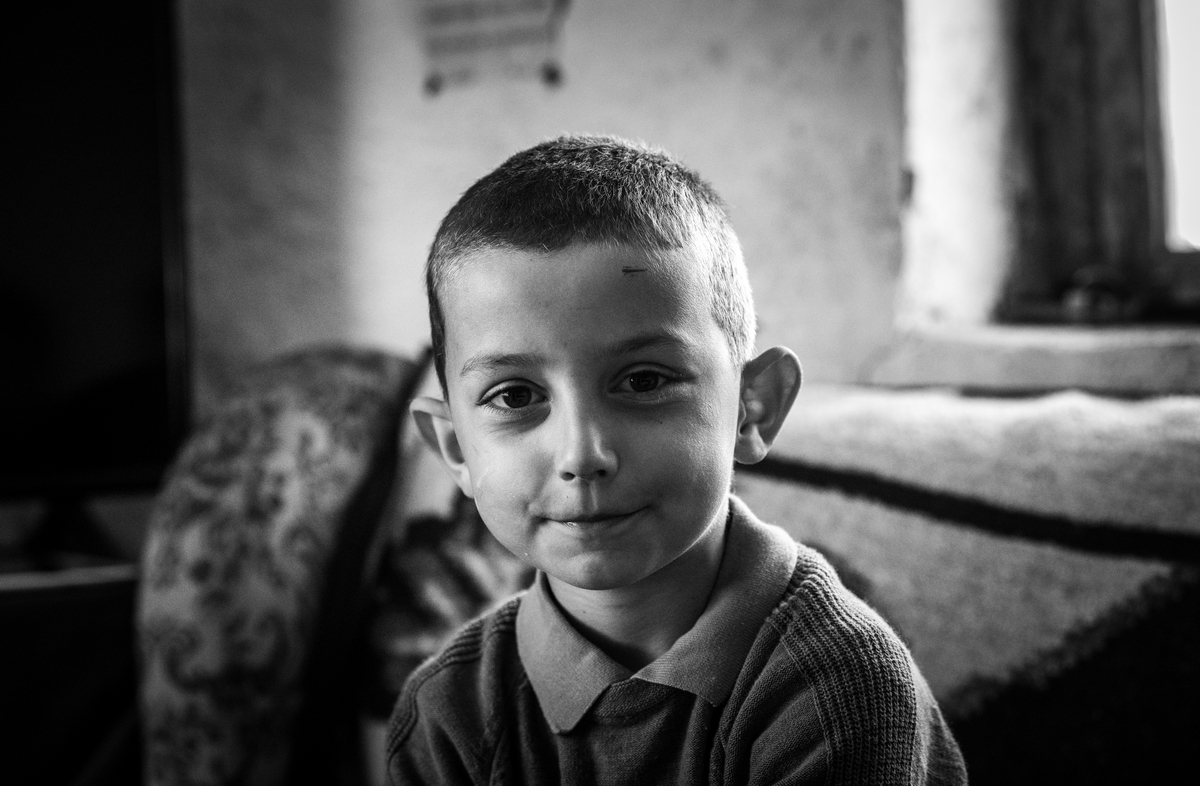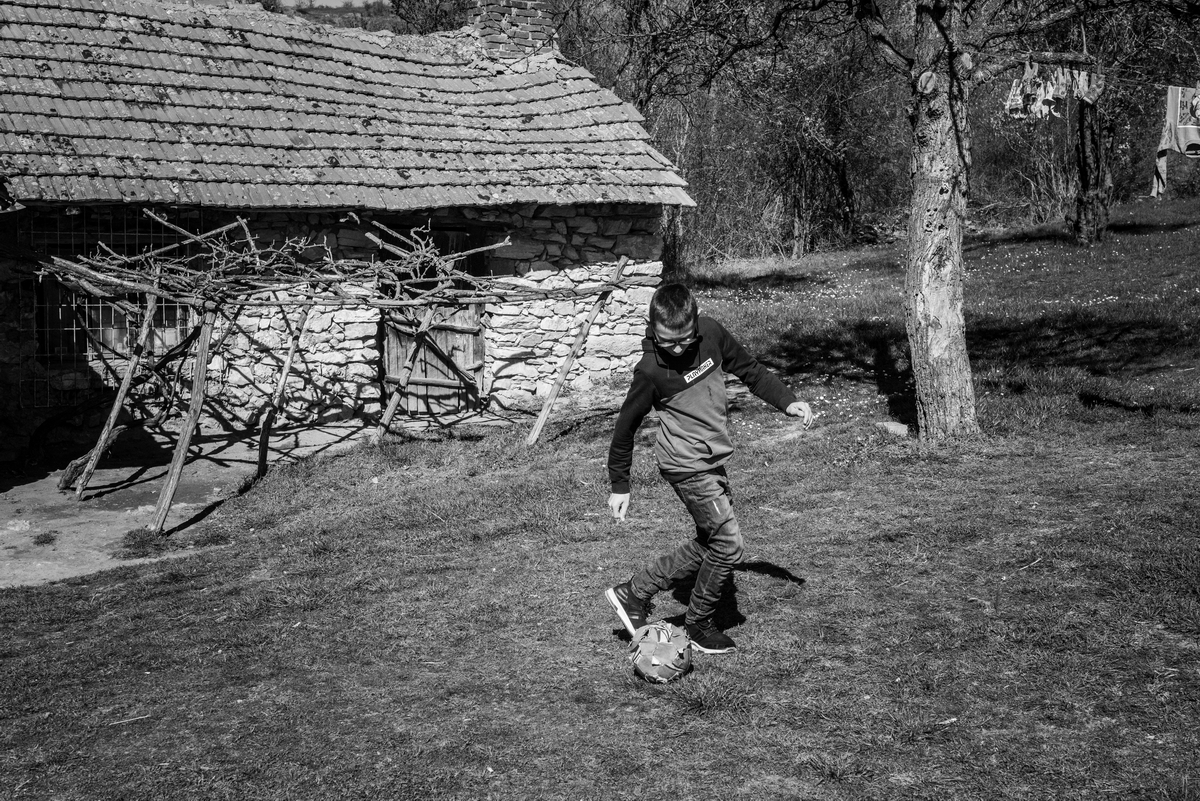 In addition to the two of them, this humble and suffering family also includes parents Miroslav and Nadica, as well as the girls, Aleksandra (13) who is Aleksandar's twin, and Danijela (9).
I don't have many toys, so at home we play hide and seek and football. At school, my favorite subject is music because I like to write musical notes. Most of all, I would like to get a nice house with a pink room, so that we can celebrate birthdays there. Now there are a lot of bugs, but I'm not afraid of them – declared sweet Danijela.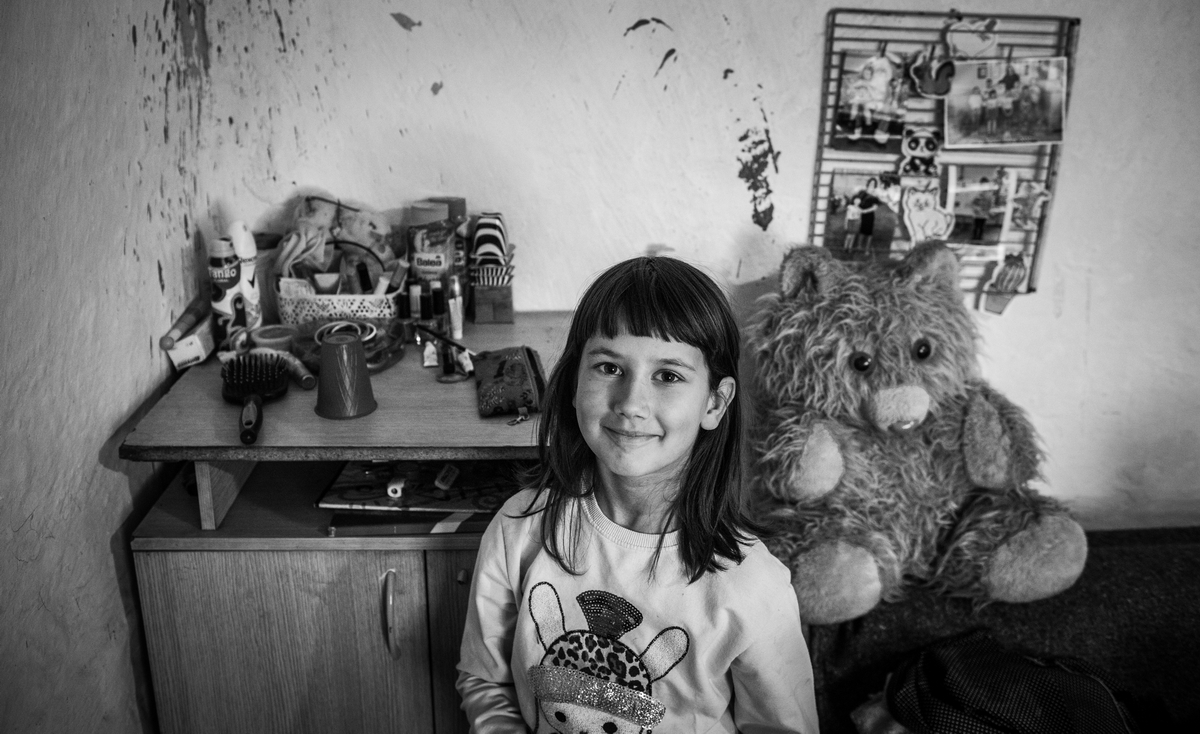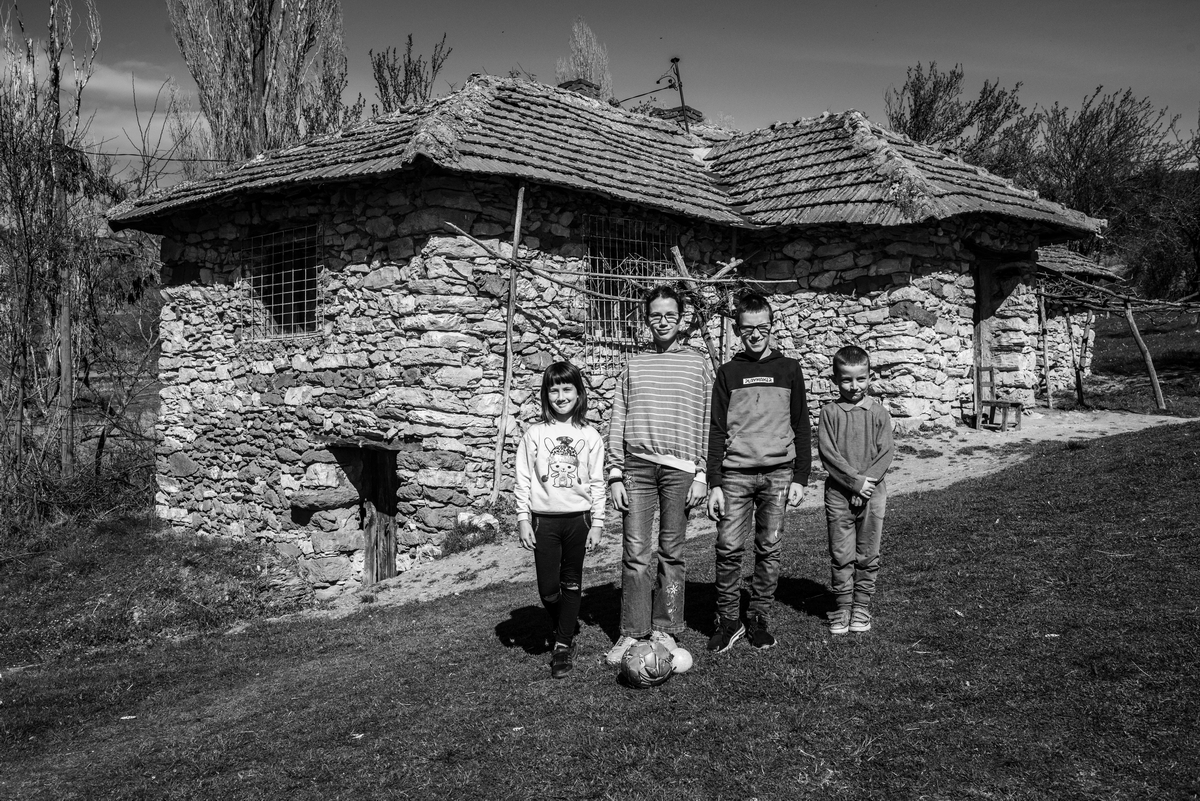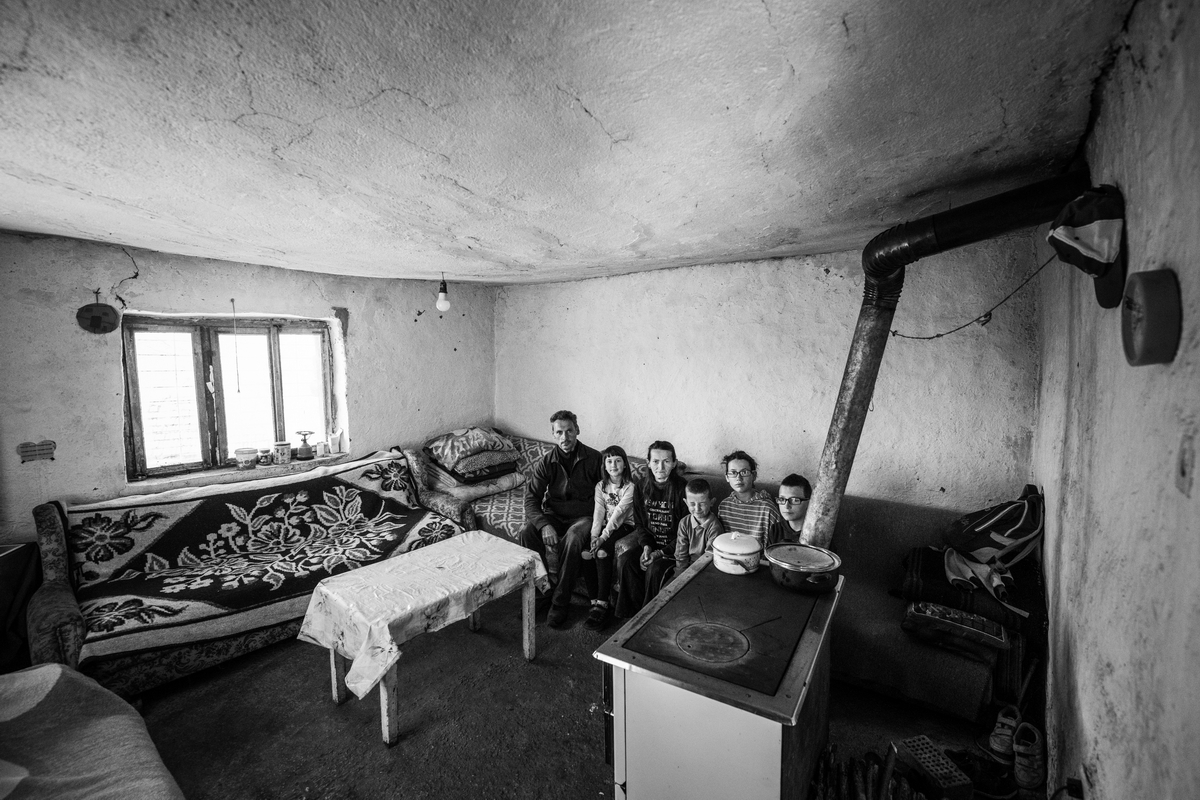 This dilapidated house seems to date back to the time when our people from these regions were freed from Turkish slavery. These children's only shelter is a home made of stone slabs and mud, with a straw-filled roof, completely sunken ceilings, and two basic, cold rooms. Everyone sleeps in one room, where there is a stove.
A man allowed us use of this house, we have nothing of our own. He gave it to us so that we could maintain it and prevent it from further deterioration and to prevent break ins. There is a lot of moisture, not exactly the best condition to live in, but what can we do?  We don't have a bathroom, so we bathe in a trough, like in the old days. My mother-in-law lives a little further from us in her little house, so that is one of the reasons we looked for accommodation in this village – said father Miroslav.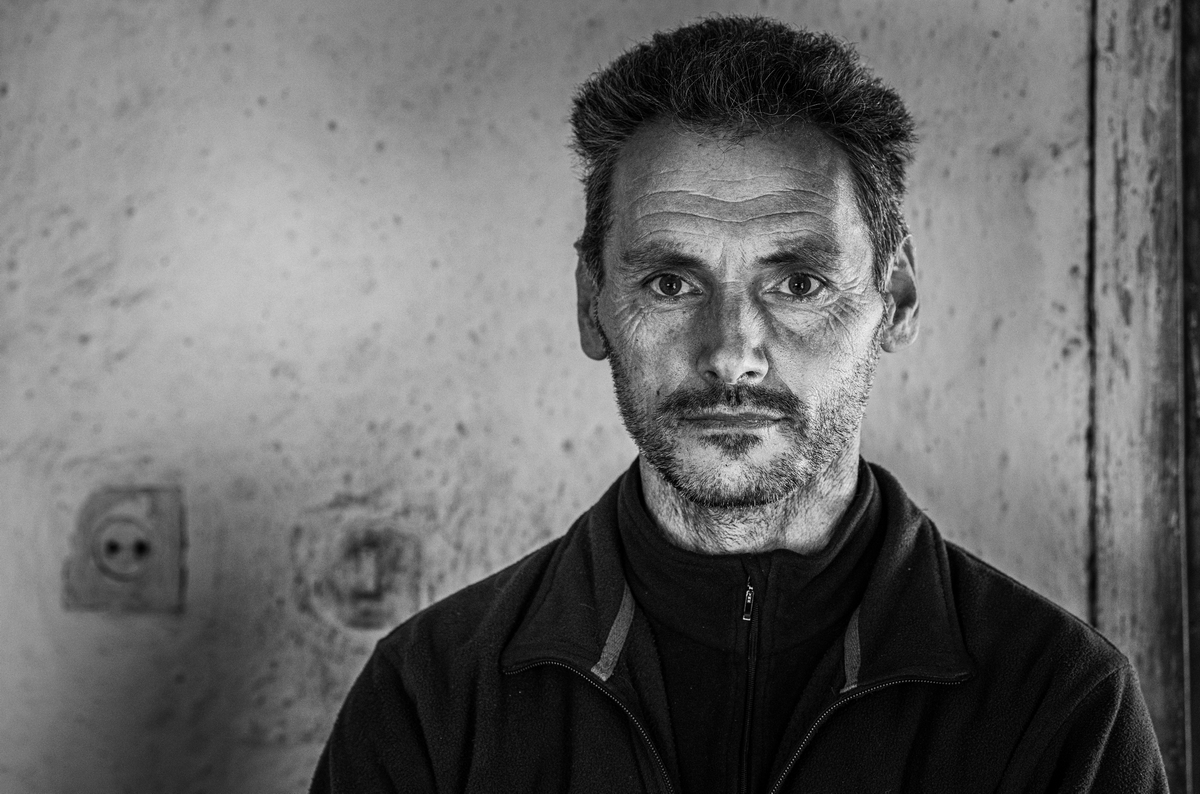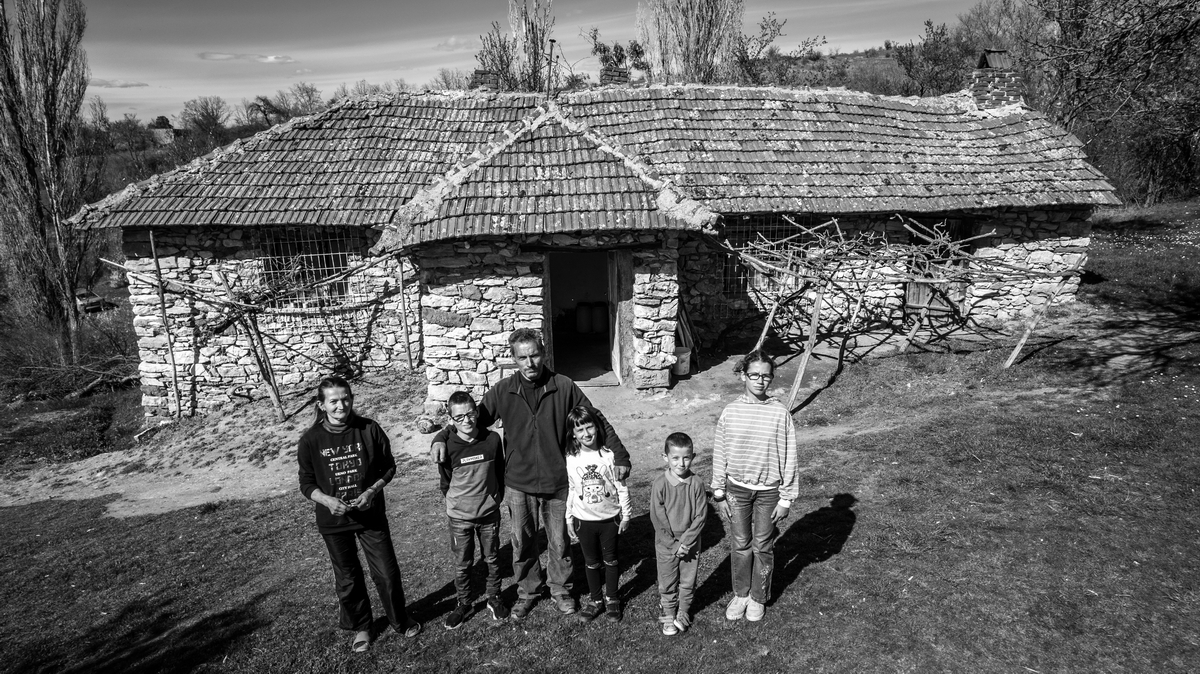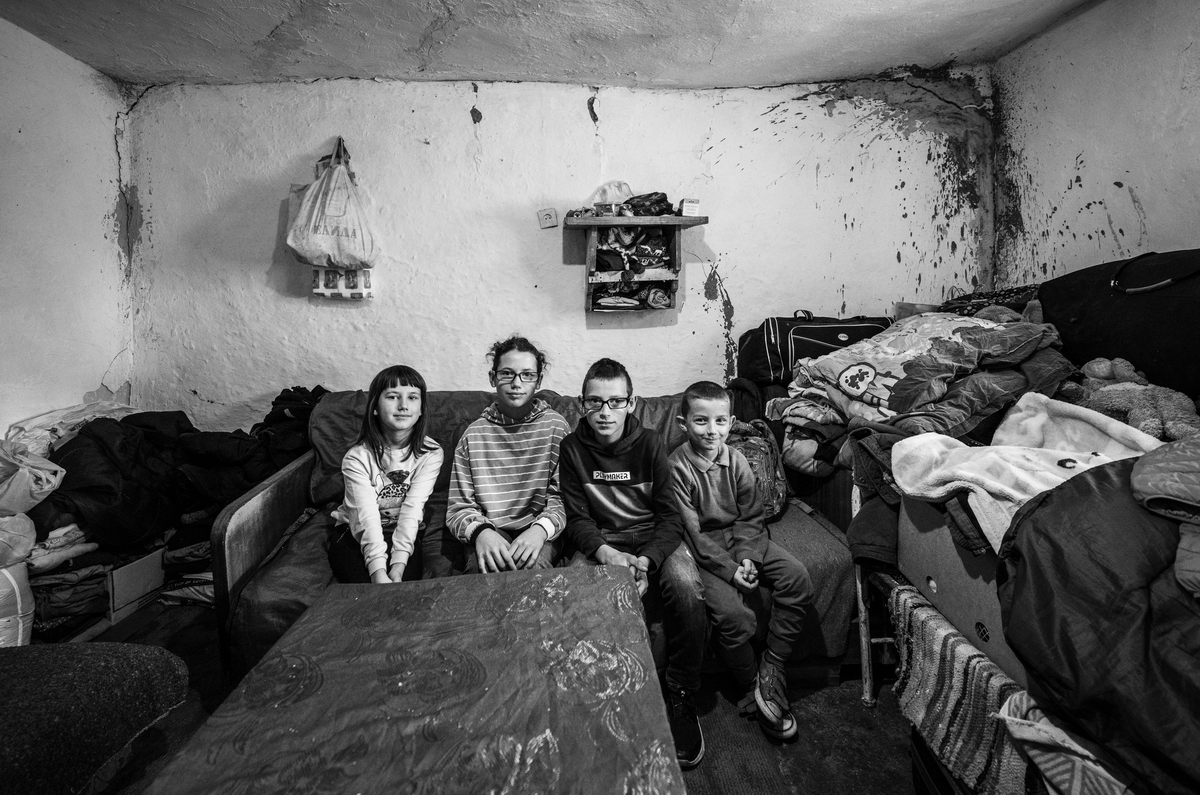 Unfortunately for Miroslav, even though he has been registered with the unemployment service for 30 years, there is no work, so they survive on earnings from casual labour and keeping animals with his parents. They cannot afford better accommodation. When asked how they get through the month, he answers:
Barely, with great struggle. Sometimes it happens that there is nothing, but usually I see to it that we at least provide for the children, while we go without. The children are unaware of this, but we make sure they are provided for.  Who would have imagined such times, everything so  expensive. From last fall until now, it has been a disaster, they're torturing us with high prices.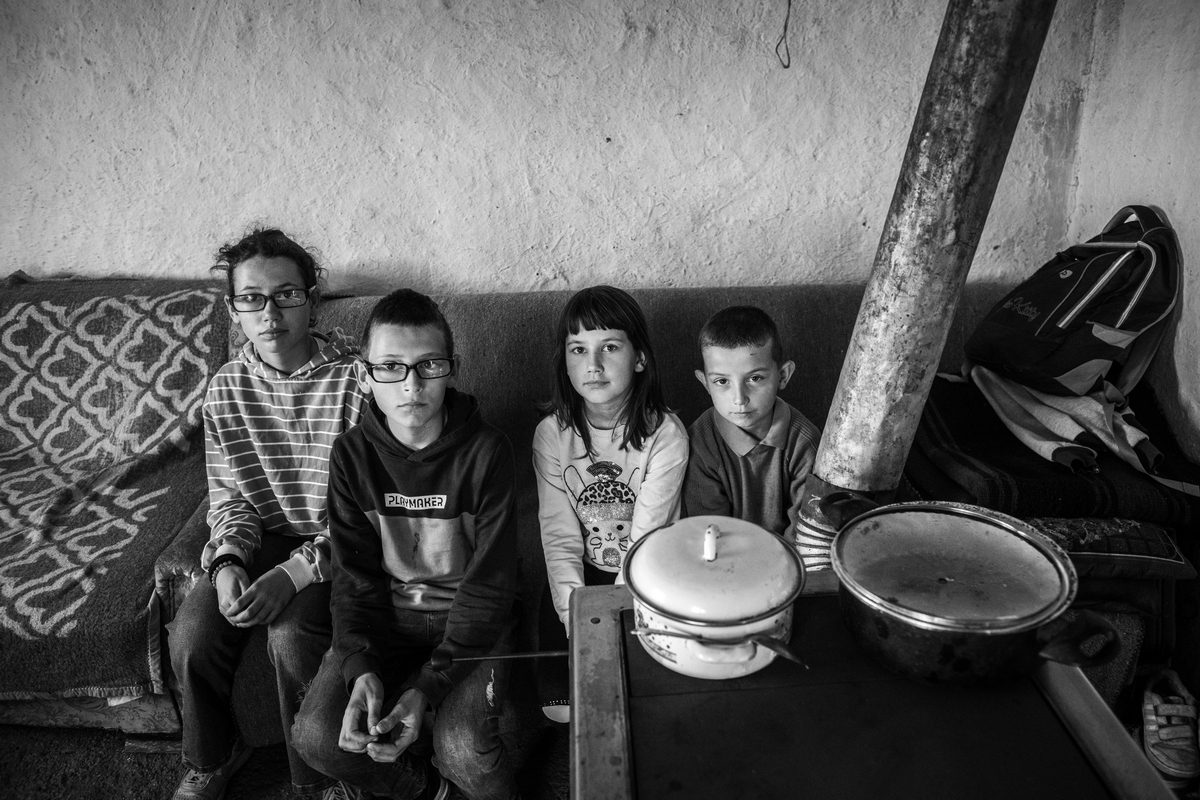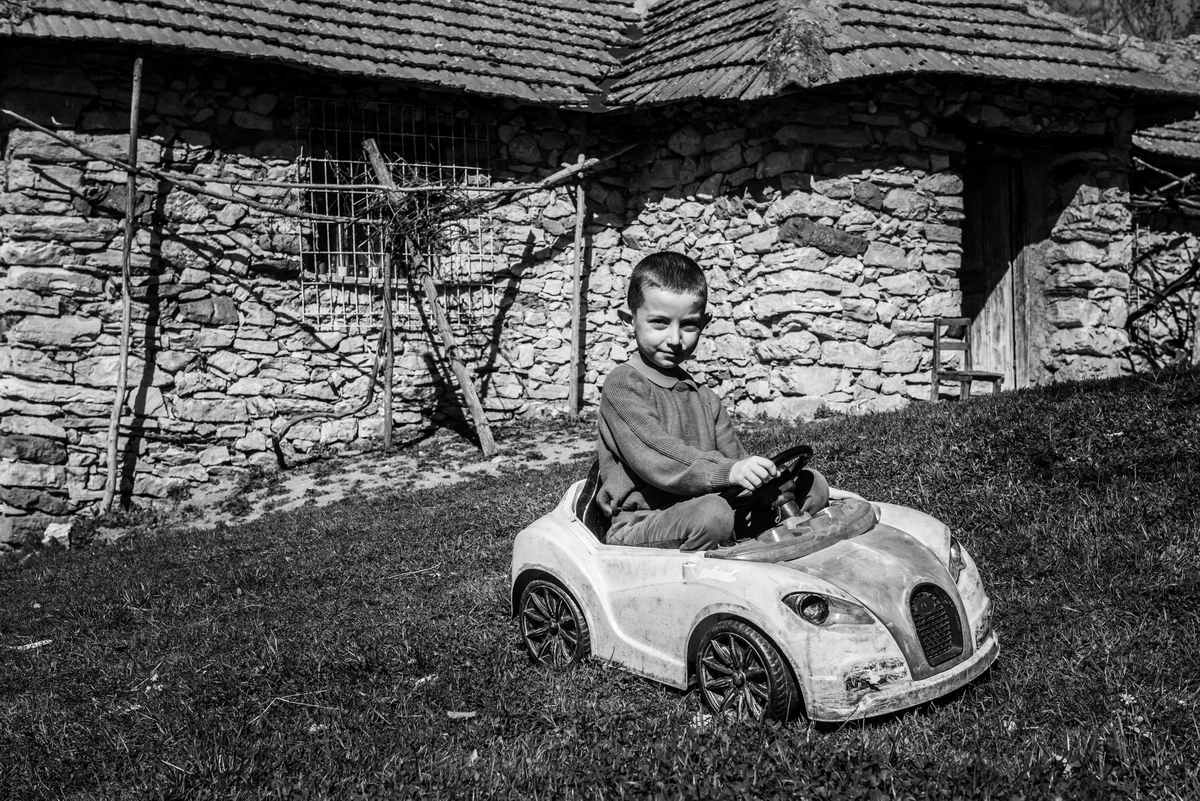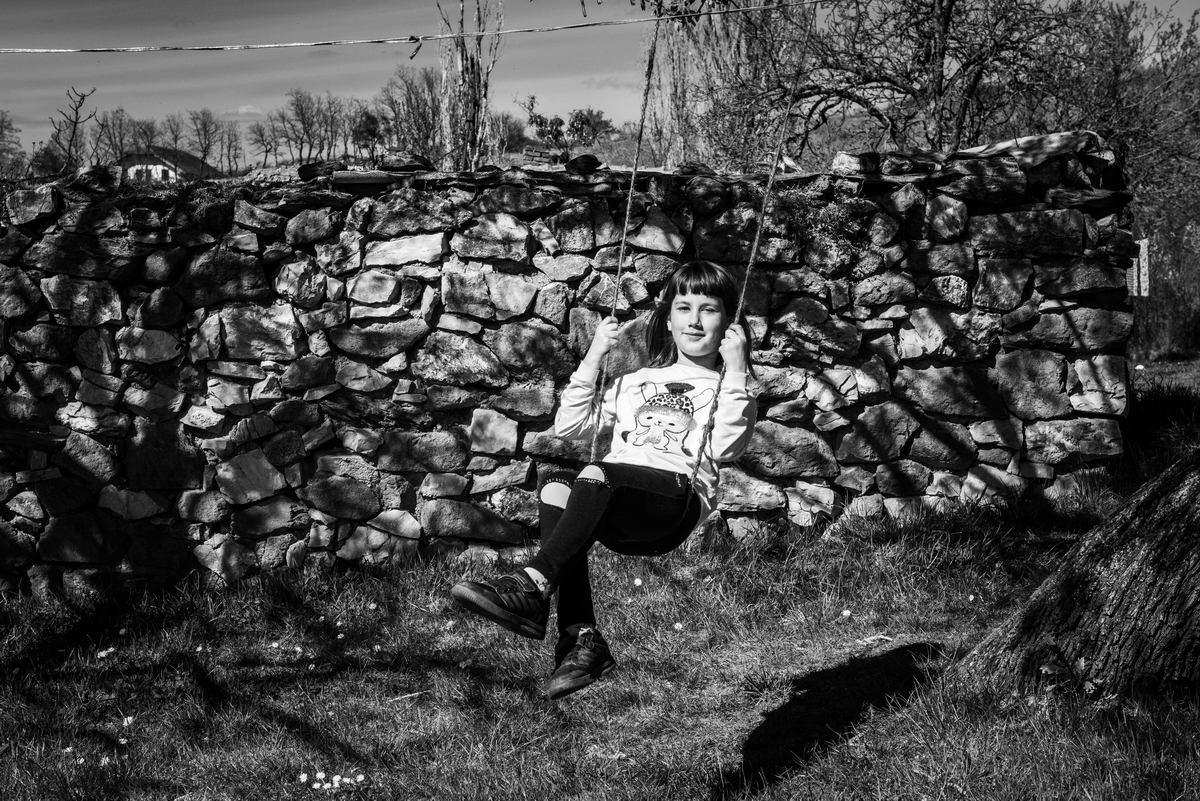 Even mother Nadica did not hide her pressing concern:
They have no one in the village to socialize with. They are lonely, playing alone. As they get older, we fear more and more for them, especially for the girls. We are not comfortable letting them go through the village alone. So far we haven't had any problems, but tomorrow who knows what could happen.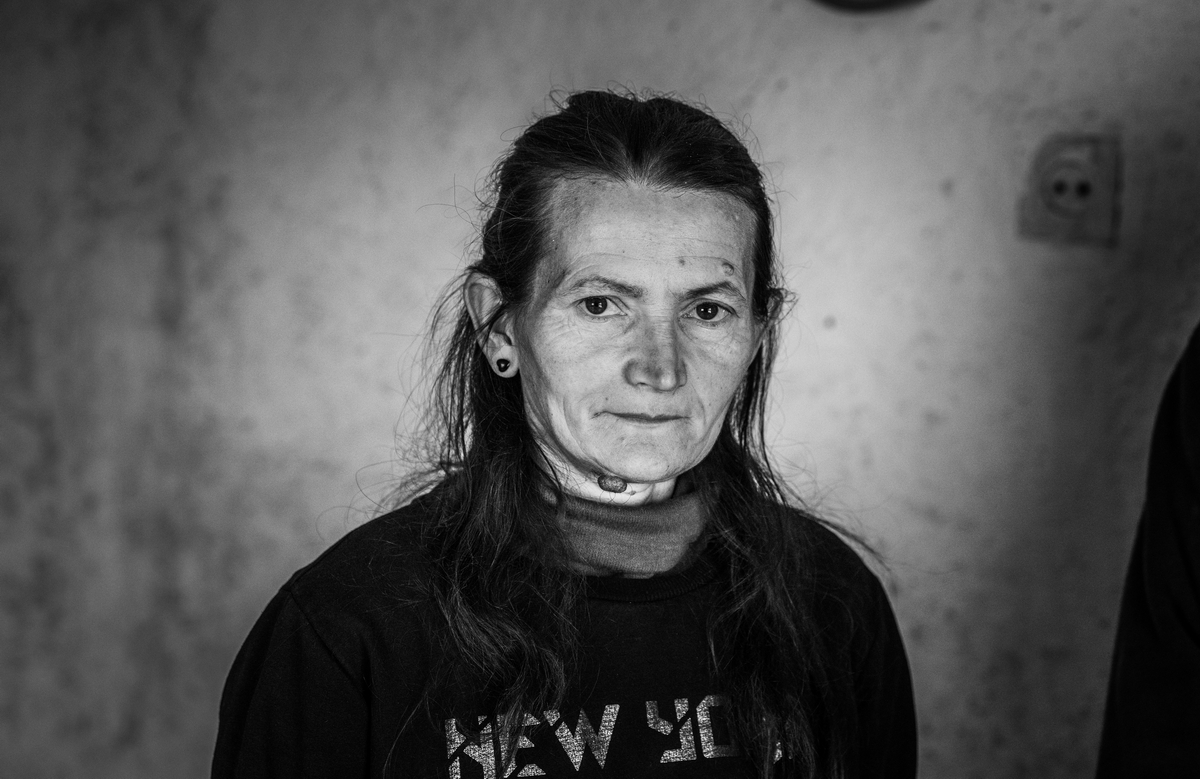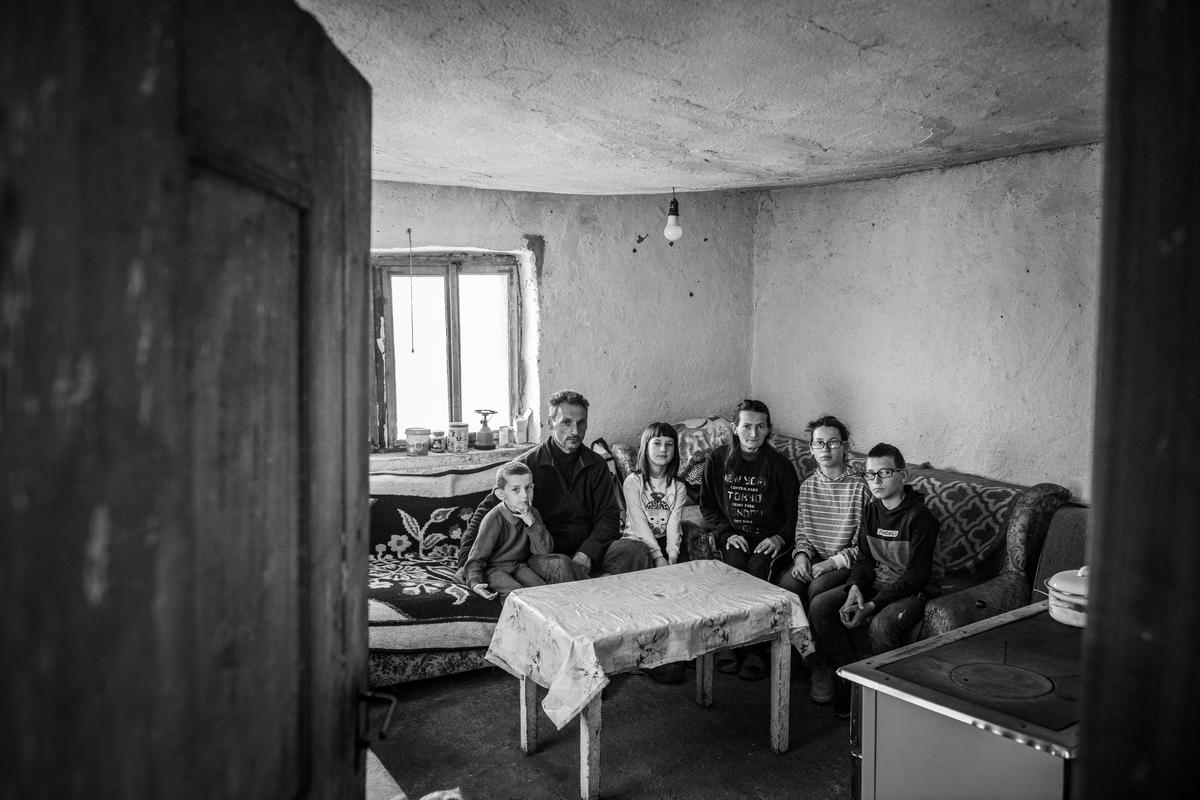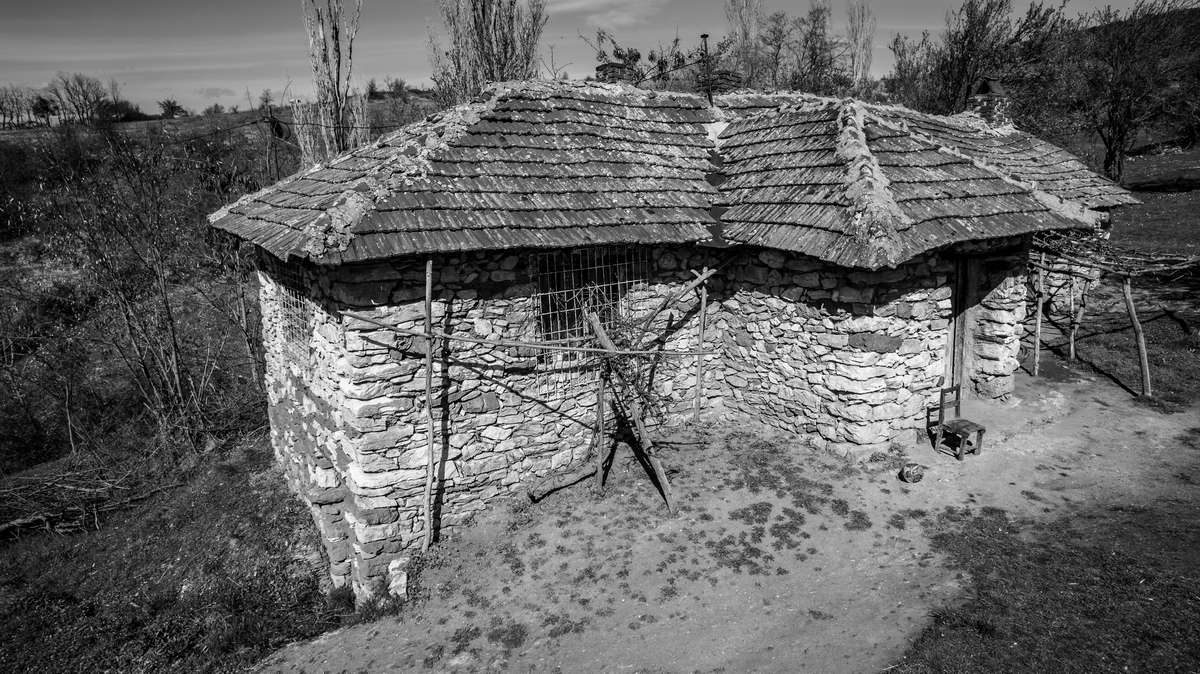 Whether the greater concern is about isolation or a temporary, collapsing, dilapidated home is debatable, but one thing is for certain, neither the area nor the building in which they live provides a minimum level of security for these children.
"Rooms, rooms, friends, rooms and a bathroom" – the children's replies to our questions regarding what they lack. But our little fan and future football player, Aleksandar, told us with a smile that the most important thing is a new ball. They all agreed that they would like to visit Serbia and sent greetings to all the children there.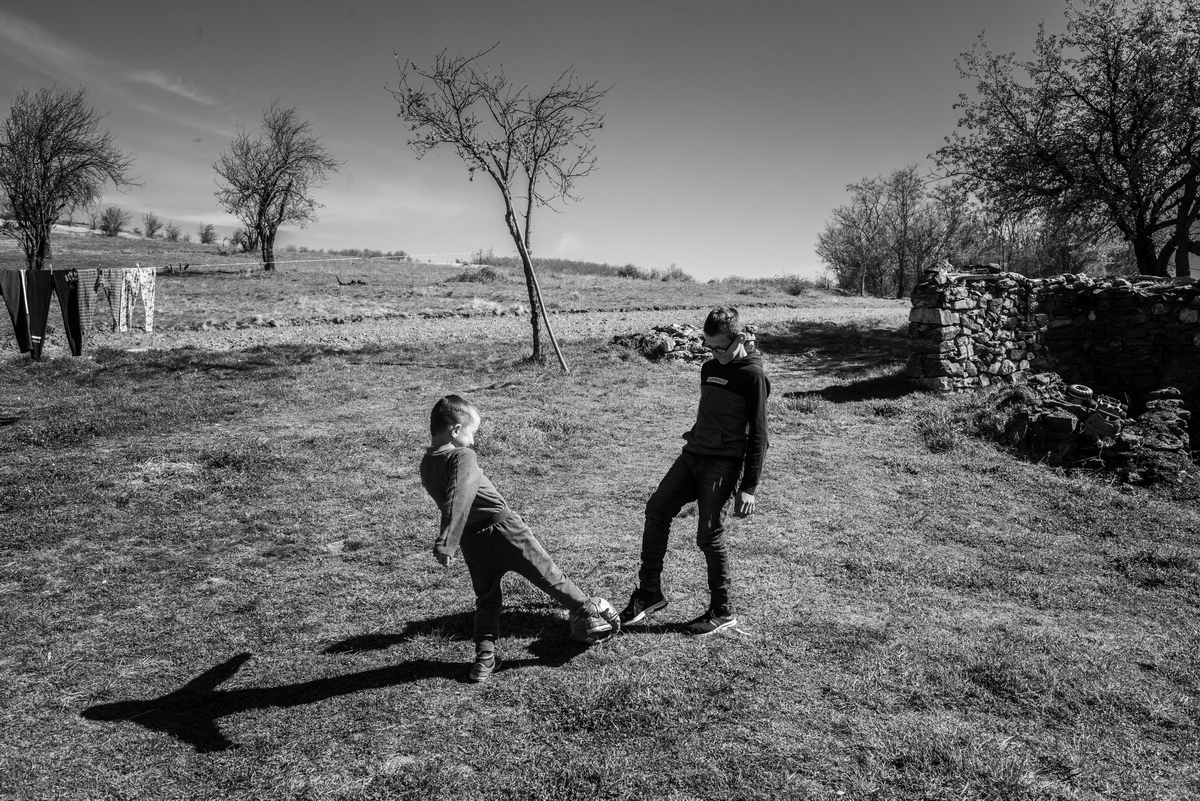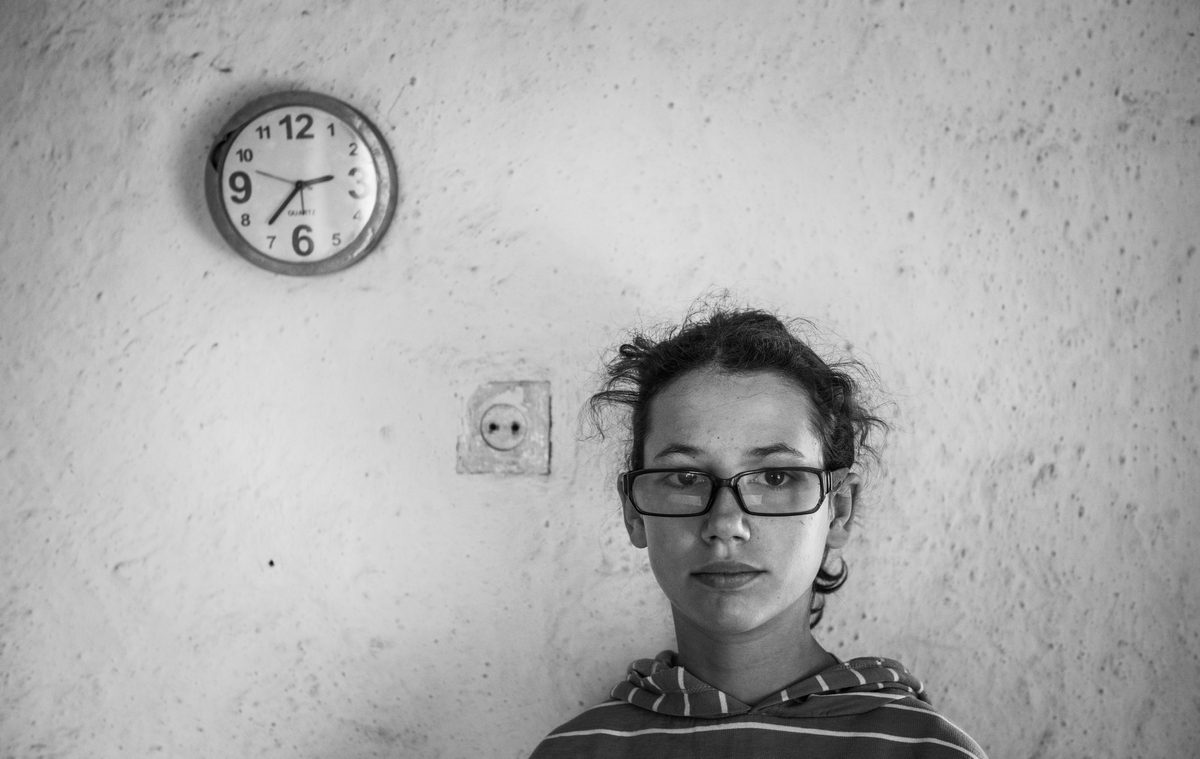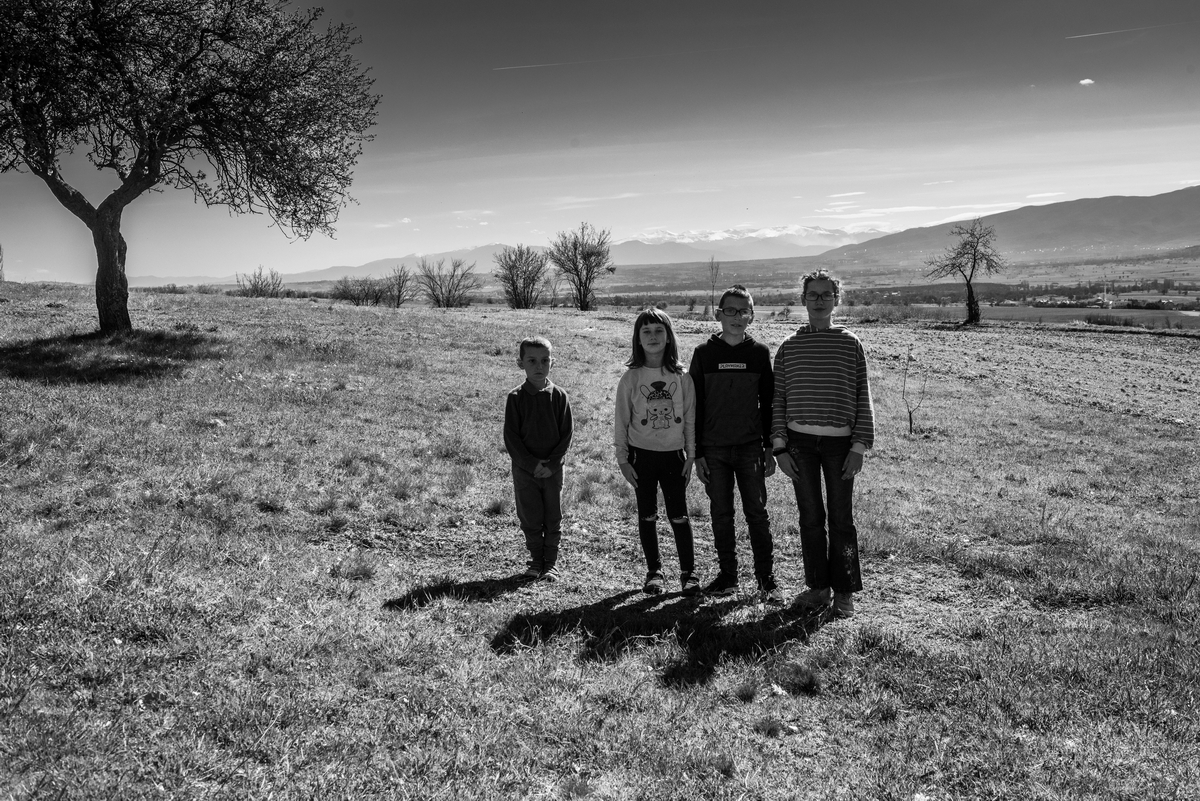 It is imperative that we do everything in our power to provide these youngsters with a warm and safe home like most of their peers. A home from which they will cheer even more loudly for our national team!
What can we tell you, you've heard it all. They miss having their own rooms, would like not to sleep together in two beds. We just have to improve living conditions for them, as for us, it doesn't matter. They are our greatest wealth and joy, without them we could not survive. I want the Lord to help everyone, including us. We will be grateful to everyone – added Miroslav.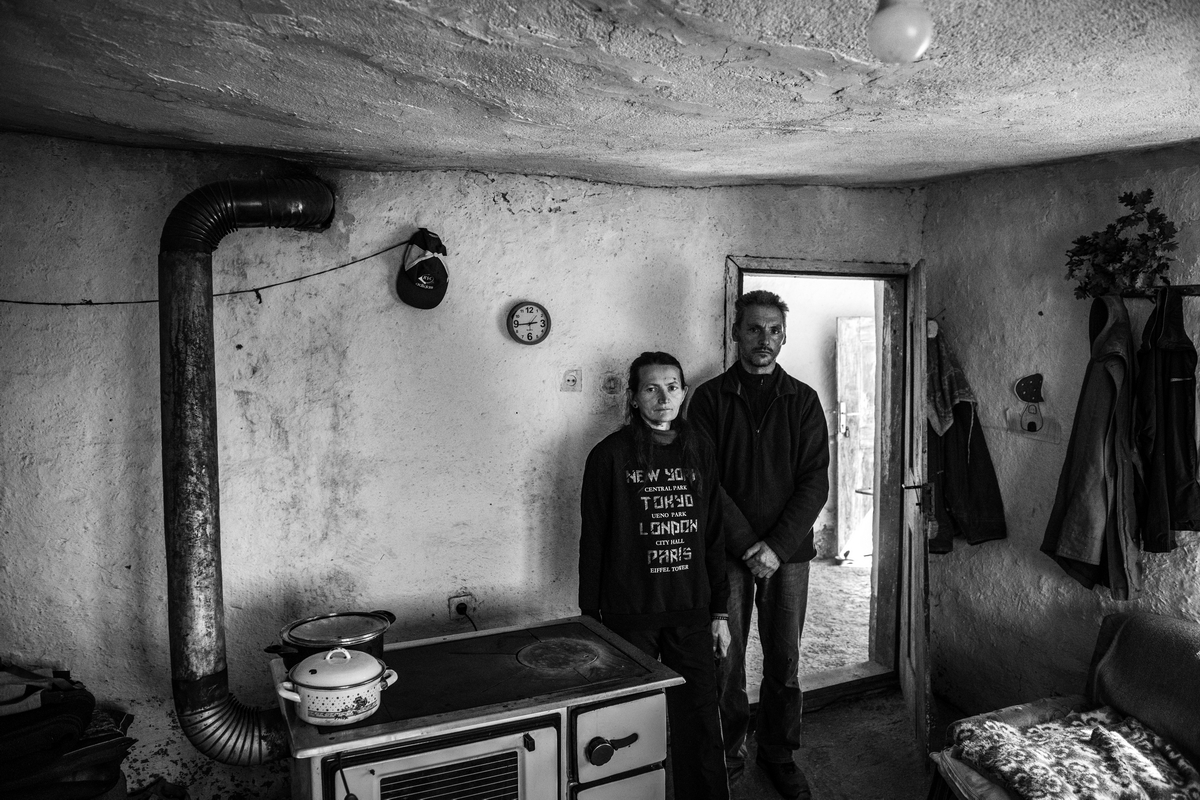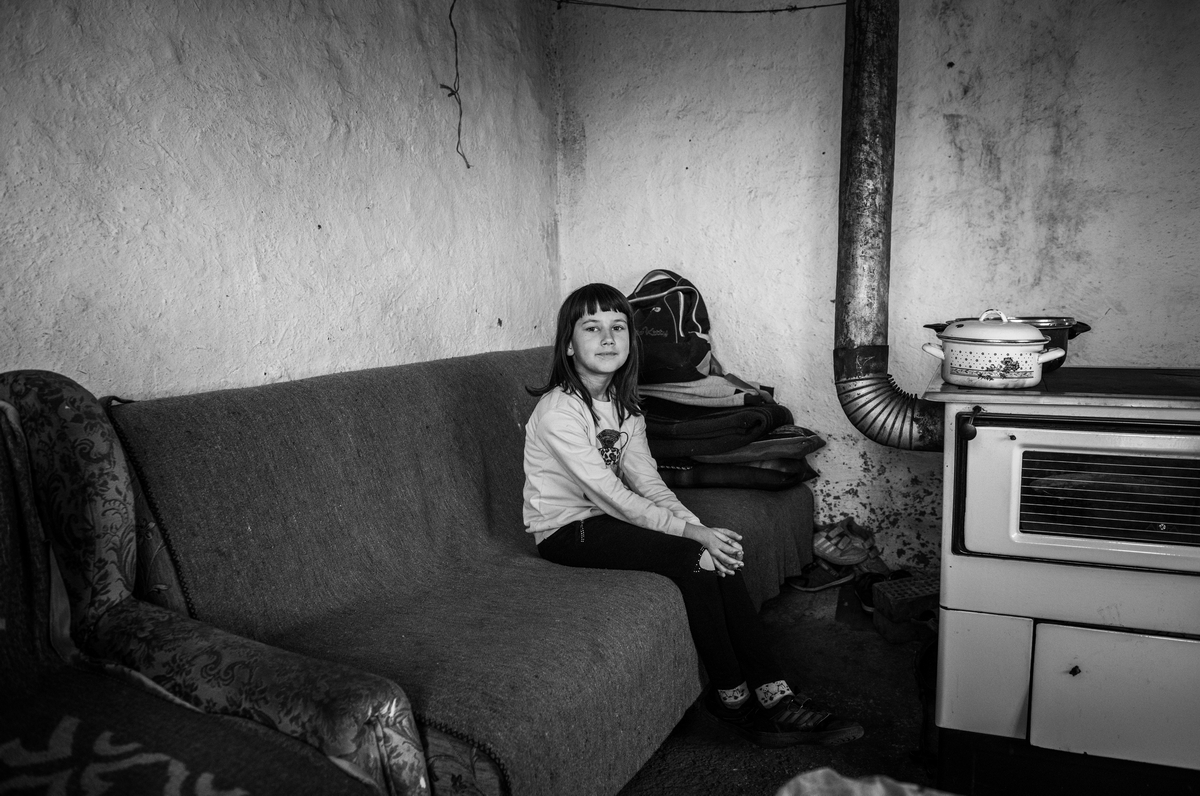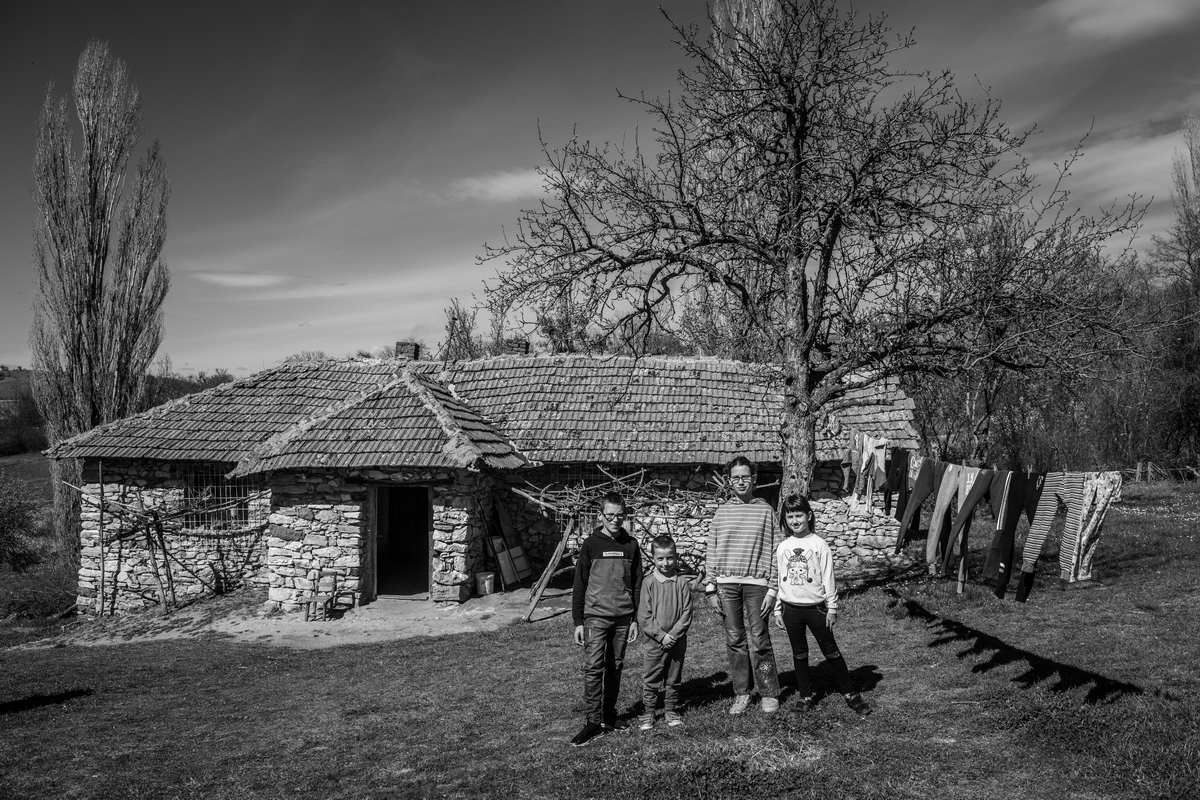 The Serbian people must not forget this lonely foursome who, despite their poverty, spend their days dreaming about Serbia. We invite all good people to take part in this new Serbs for Serbs charity fundraiser. Let's all come together for the young Mitrovićs  near Kumanovo!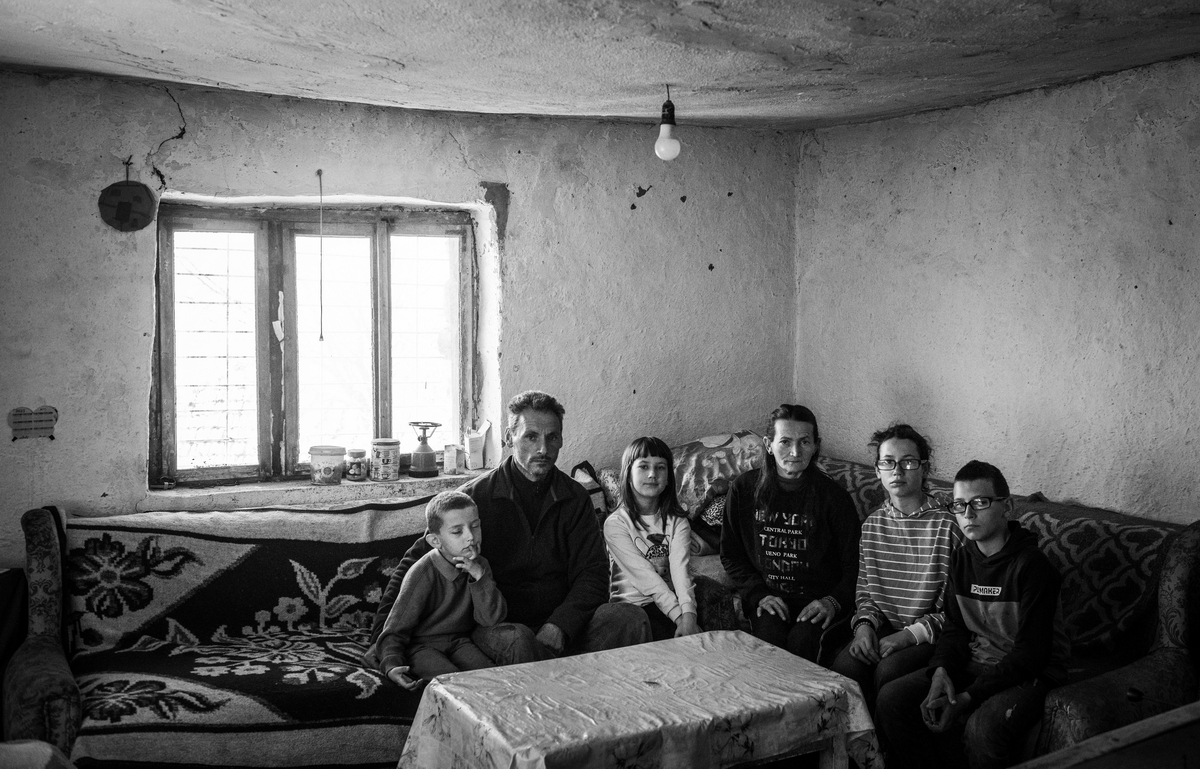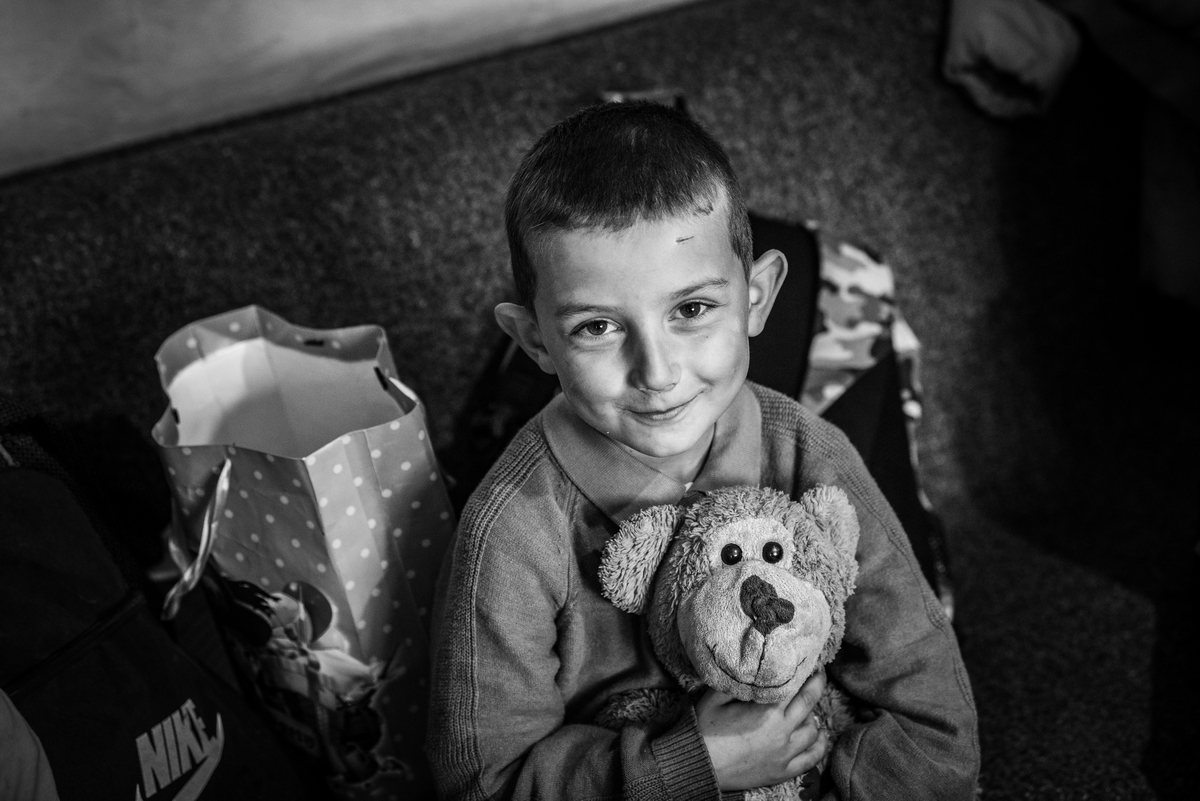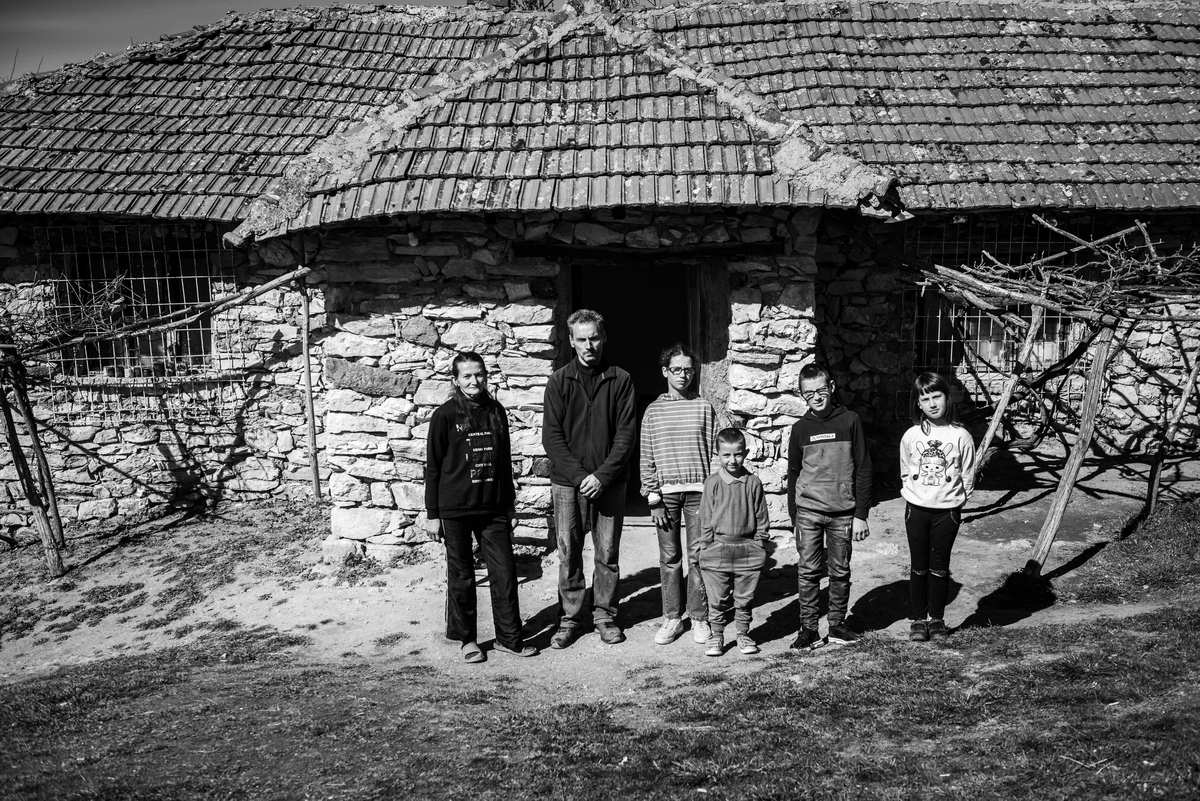 SERBIA
1. SMS to 7763 (200 RSD)2. Account: 160-279491-71, Banka Intesa
2. Pay Pal
3. Foreign currency account



REPUBLIC OF SRPSKA
1. Call 17763 (2 КМ)
2. Account: 56201281300241-58 (NLB bank)
3. Pay Pal



MONTENEGRO
1. Account: 510-91548-03 (CKG bank)
2. Pay Pal


USA
1. Donation platform (credit card, bank account)
2. Pay Pal
3. Check to: Serbs for Serbs, Po Box 34206 Chicago, IL 60634
*all donors exercise the right to tax deductions


CANADA
1. Pay Pal
2. Check to: Serbs for Serbs Canada, 635 The Queensway, Lower Level, Toronto, ON, M8Y 3B3
3. Е-transfer to: donate@serbsforserbs.ca
*all donors exercise the right to tax deductions


GERMANY
1. IBAN: DE97 7606 9559 0002 7519 92
2. Pay Pal
3. Send text SZS to 81190 (2.99 Euro)
*all donors exercise the right to tax deductions


SWITZERLAND
1. Konto: 61-335679-5
IBAN:CH57 0900 0000 6133 5679 5
Hedwigstrasse 3, 8032 Zurich
2. Twint: donate.raisenow.io/stbdh
3. Pay Pal
4. SMS to 339, SZS 20, SZS 45, SZS 90, etc.
*all donors exercise the right to tax deductions


AUSTRIA
1. IBAN:AT97 3200 0000 1036 4339
SWIFT/BIC: RLNWATWW
Customer: Org. f. hum. Hilfe – Srbi za Srbe
Kalvariengürtel 39/6, 8020 Graz Austria
2. Pay Pal
3. Call 0901 300 201 (3 Euro)


SWEDEN
1. SWISH: 1230 133 900
2. Pay Pal
3. Bank Giro: 5302-1077
4. Account: 5226 1060 858



NORWAY
1. VIPPS: 104 414
2. Pay Pal
3. Account: 1503 83 80483
1. Donations via Bank Account:
BSB: 032-278
Account No: 878615
Bank: Westpac
2. Pay Pal
3. Donations via PayID
PayID Type: ABN
PayID: 57472783829
4. Donations via Cheque:
Check to Serbs for Serbs Inc, 18 Mantle Ave, North Richmond NSW 2754, Australia


Patreon



Donation platform (VISA, Mastercard…)