Despite intellectual disabilities, the Novakovićs wash away their sadness with smiles. They also have a favorite song: Experience a minute of my life!
"Experience a minute of my life" is the favorite song of Živana Novaković (19) from Patkovača near Bijeljina. And for good reason… Živana, along with her brothers Ljubiša (22) and Mihajlo (21), all have intellectual disabilities and live in extreme poverty. 
I see myself in every sad song. They touch my heart! – said Živana, adding how the weather also affects her mood. Not every day is sunny…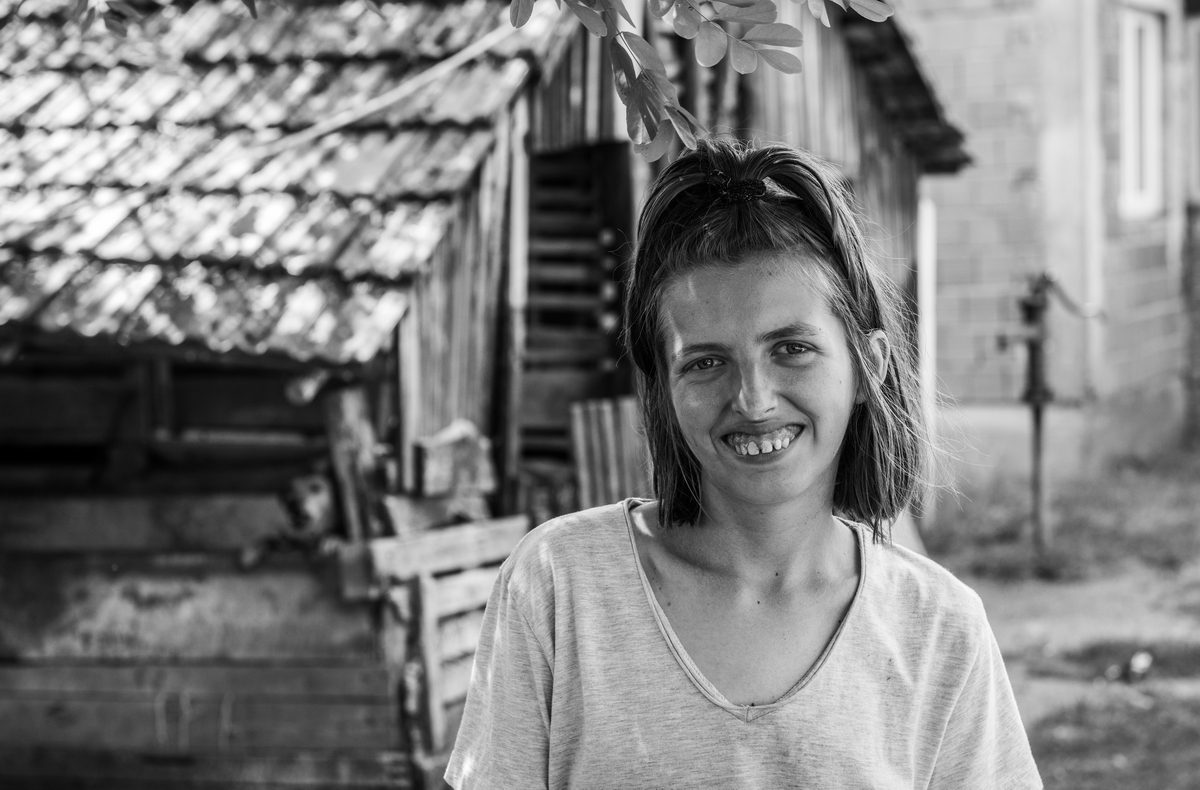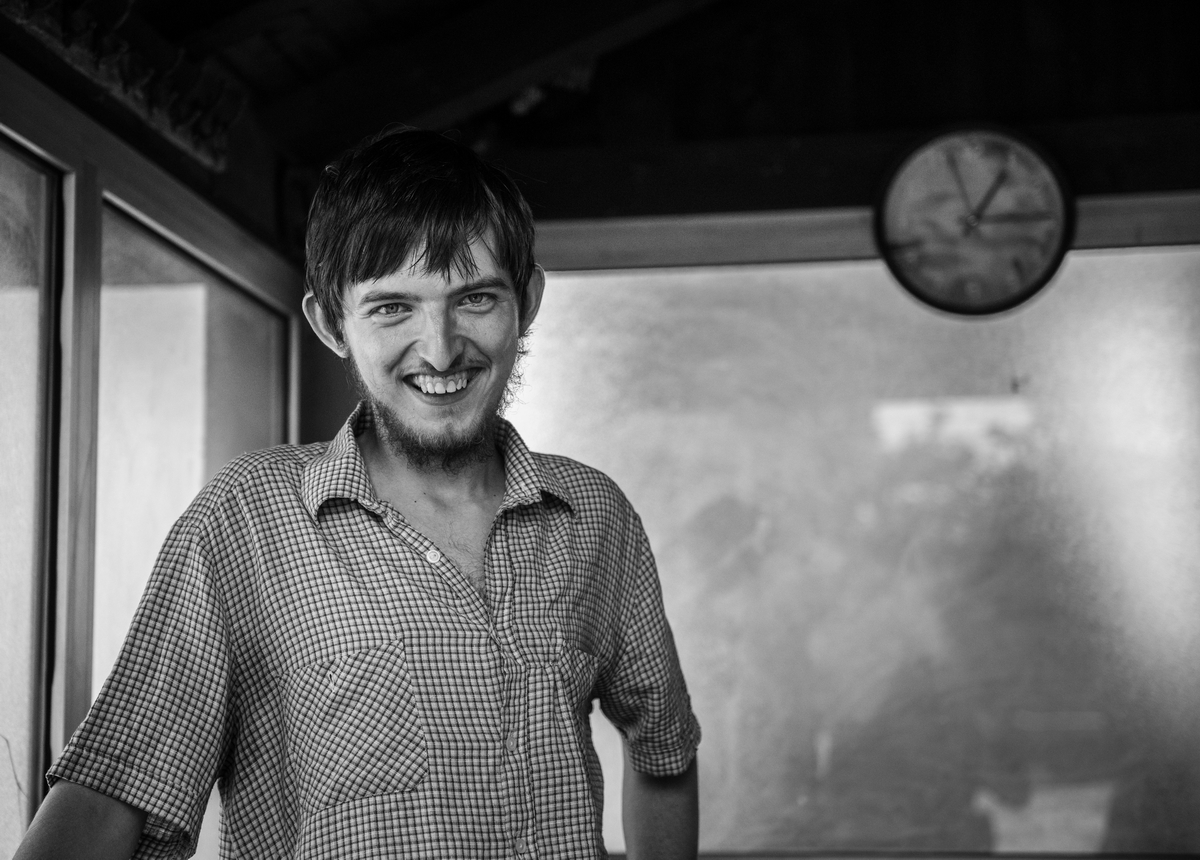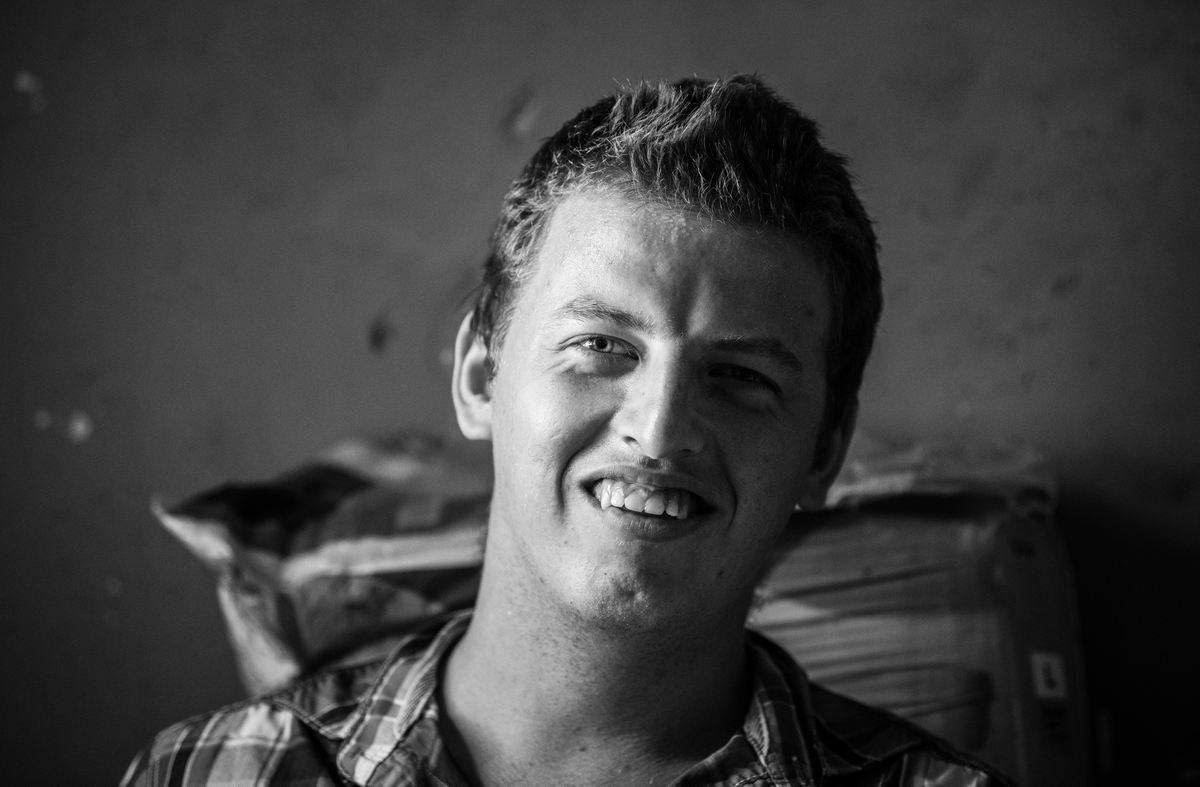 Although they are aware of their circumstances and the problems they face, be they health, social or socio-economic related, the broad smiles on their faces are still there. Despite their daily hardships, which to most of us would be unimaginable, the Novakovićs love life! 
I'm also a fan of local music. It relaxes my mind and helps me forget my worries. I most like listening to Sloba Radanović, Darko Lazić and Emir Đulović . Sometimes, I like to grab a coffee at a coffee shop. I go alone, no one will go with me.  I tend to the cattle, which my father bought so that we could feed ourselves – says the eldest Ljubiša, whose symptoms are less pronounced than his brother and sister's.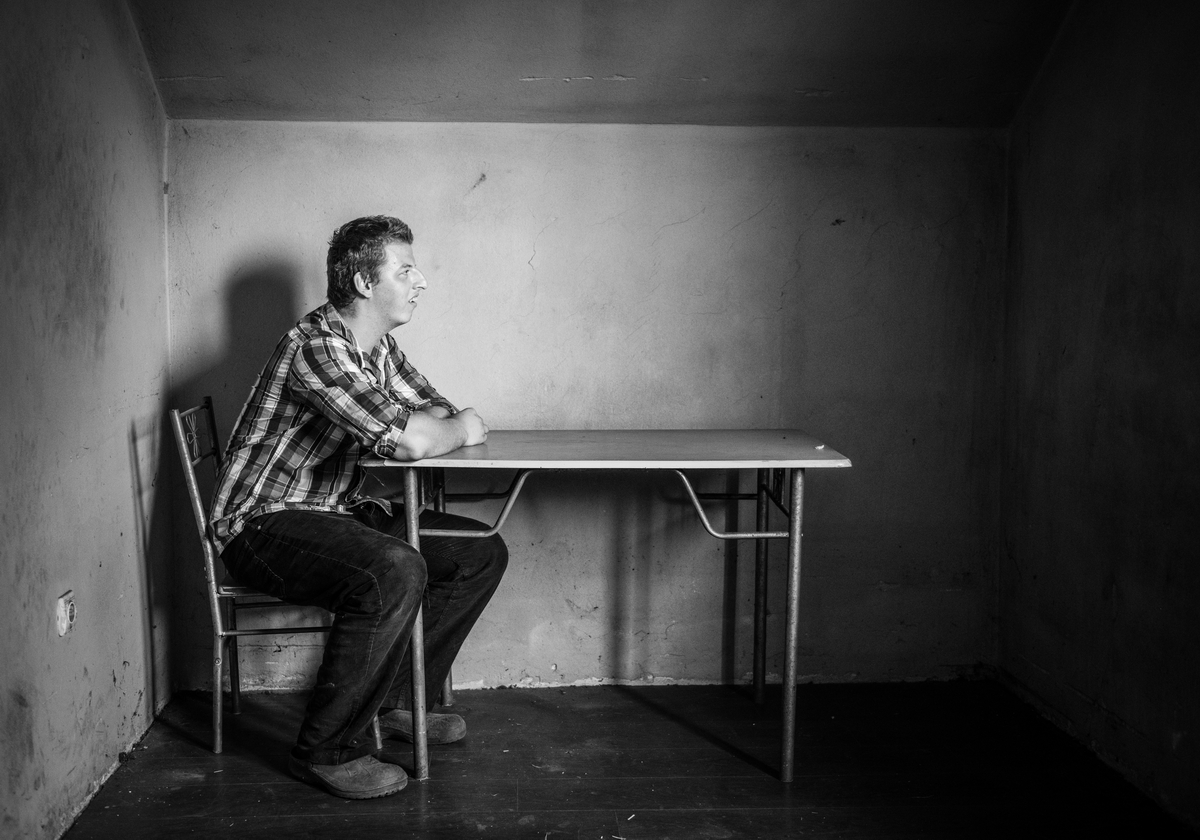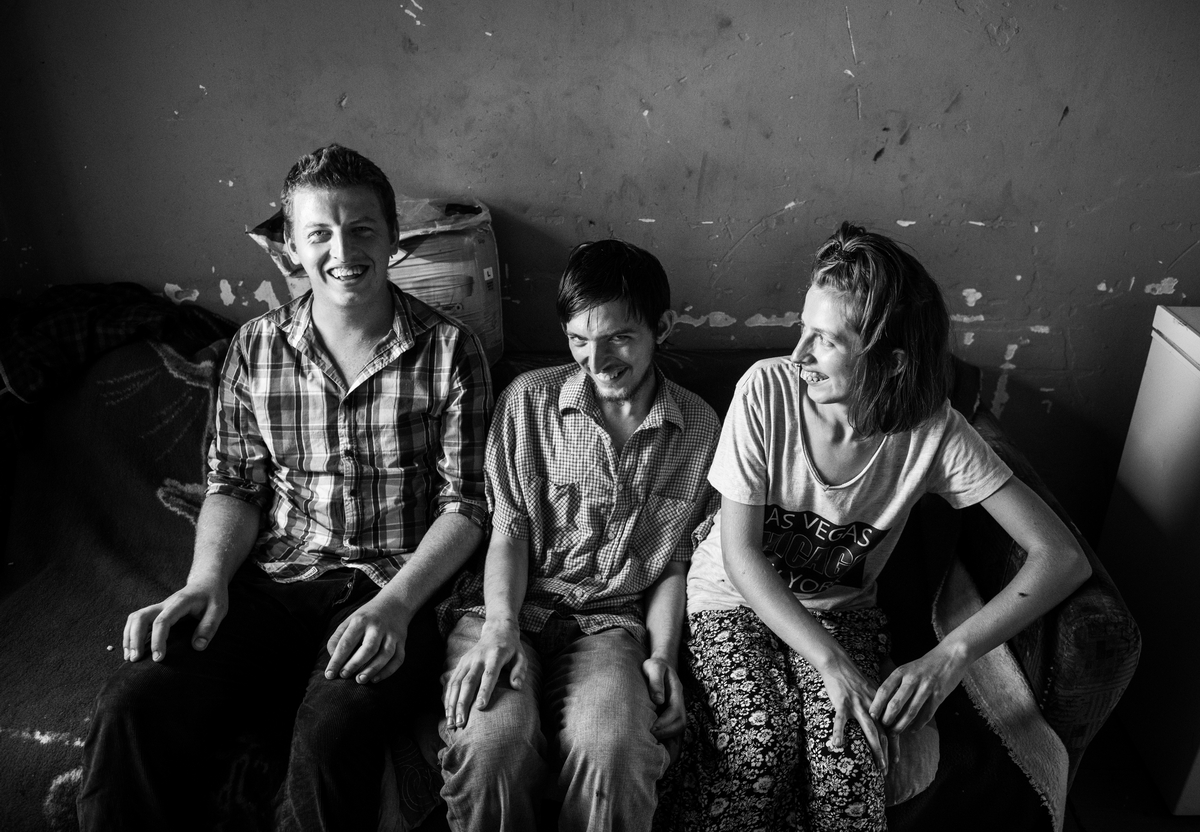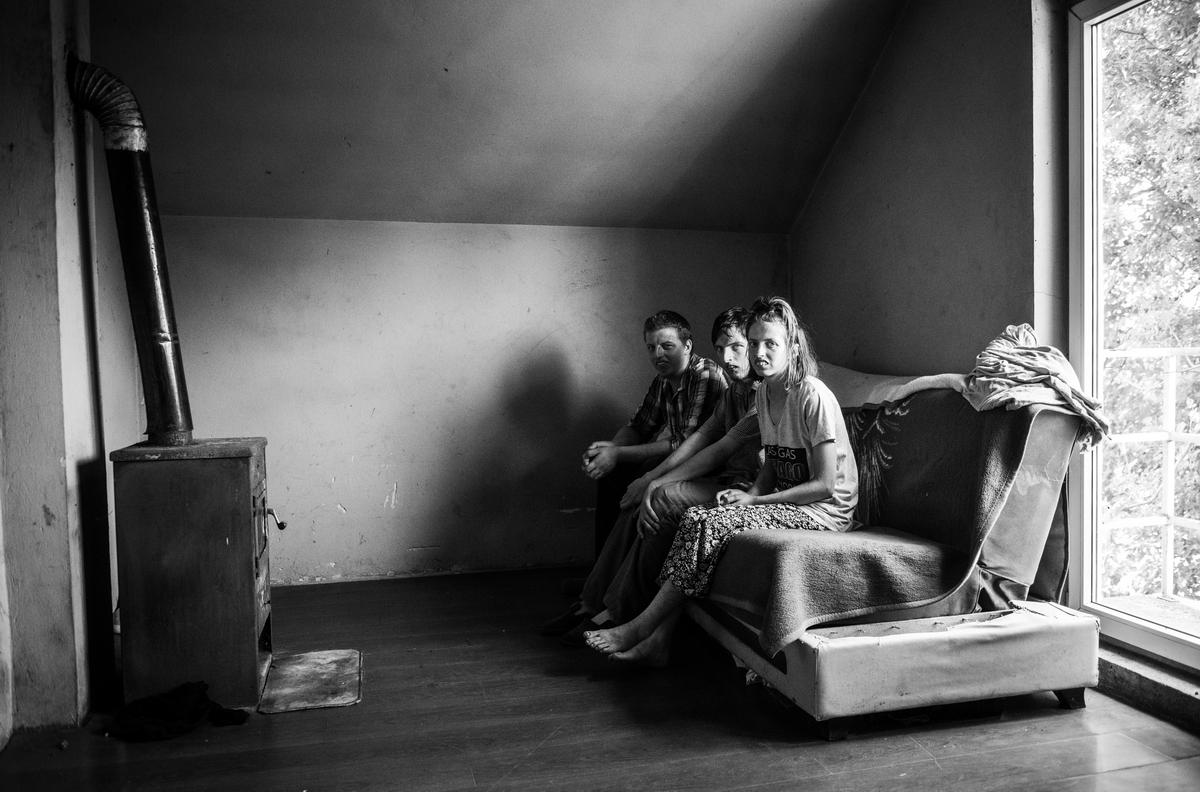 "Not beside others, but with others in play, work and learning", is the slogan of the educational institution for children with intellectual functioning difficulties, where the younger Novakovićs once went. The slogan perfectly describes what they are crying out for. Unfortunately, although there are good people who help them, they are condemned to a life of loneliness amid catastrophic conditions. 
My children most miss the company of others and a home. They have some friends, but they have nowhere to invite them. It's a disaster here, when someone comes, sits out front, it's embarrassing to invite them in. Unfortunately, Živana and Mihajlo did not go to that school for long because they were unruly. Our daughter tried to slit her veins a couple of times, they ate notebooks, and tore documents, I have to be with them at all times. What I would most like is for them to be well, to have jobs, that I may one day have a grandchild. I would be most happy if this were not our fate, and that I didn't need to ask for help. But what can I do? My life is difficult – said mother Zorica, the invisible heroine!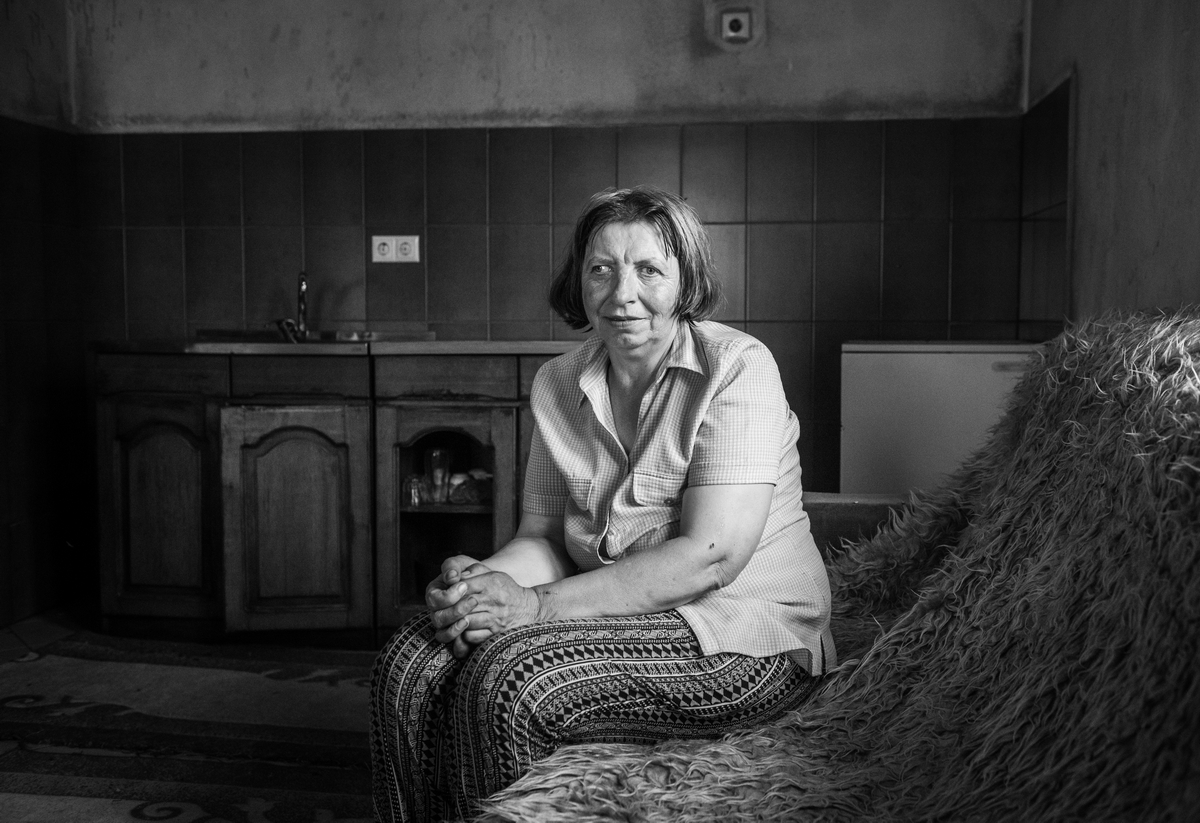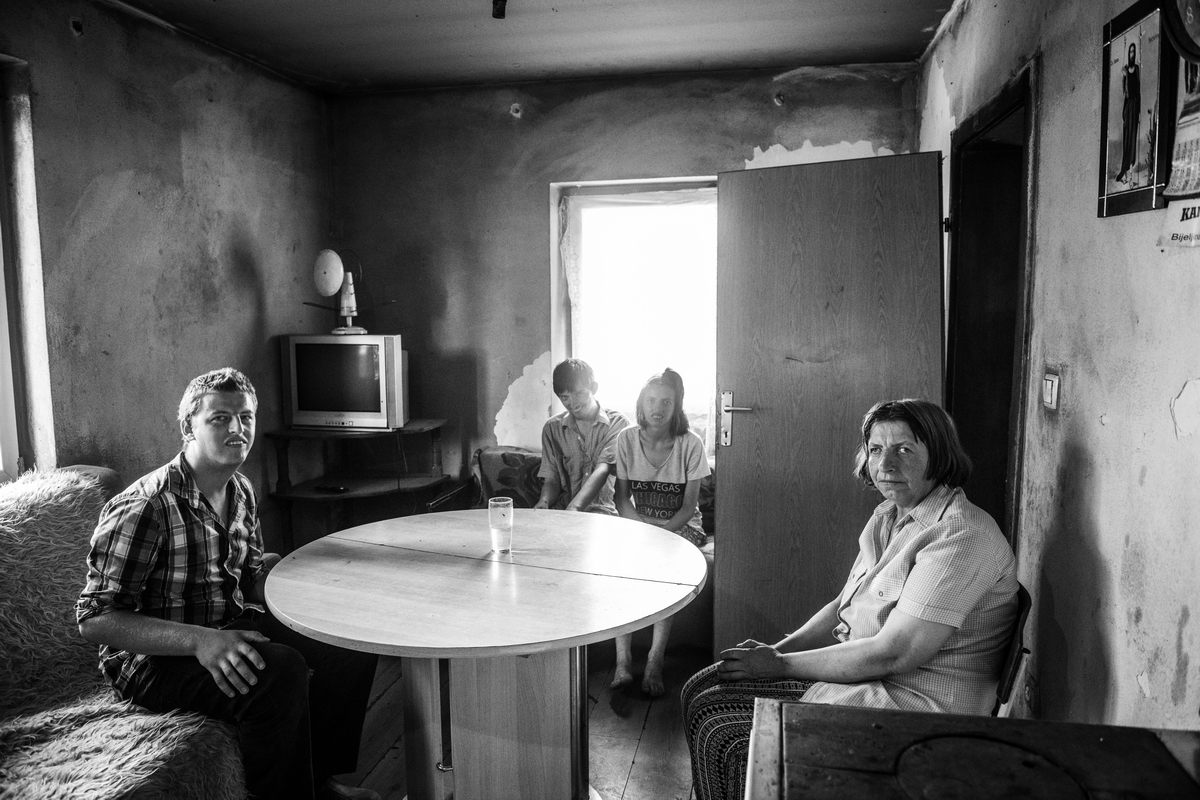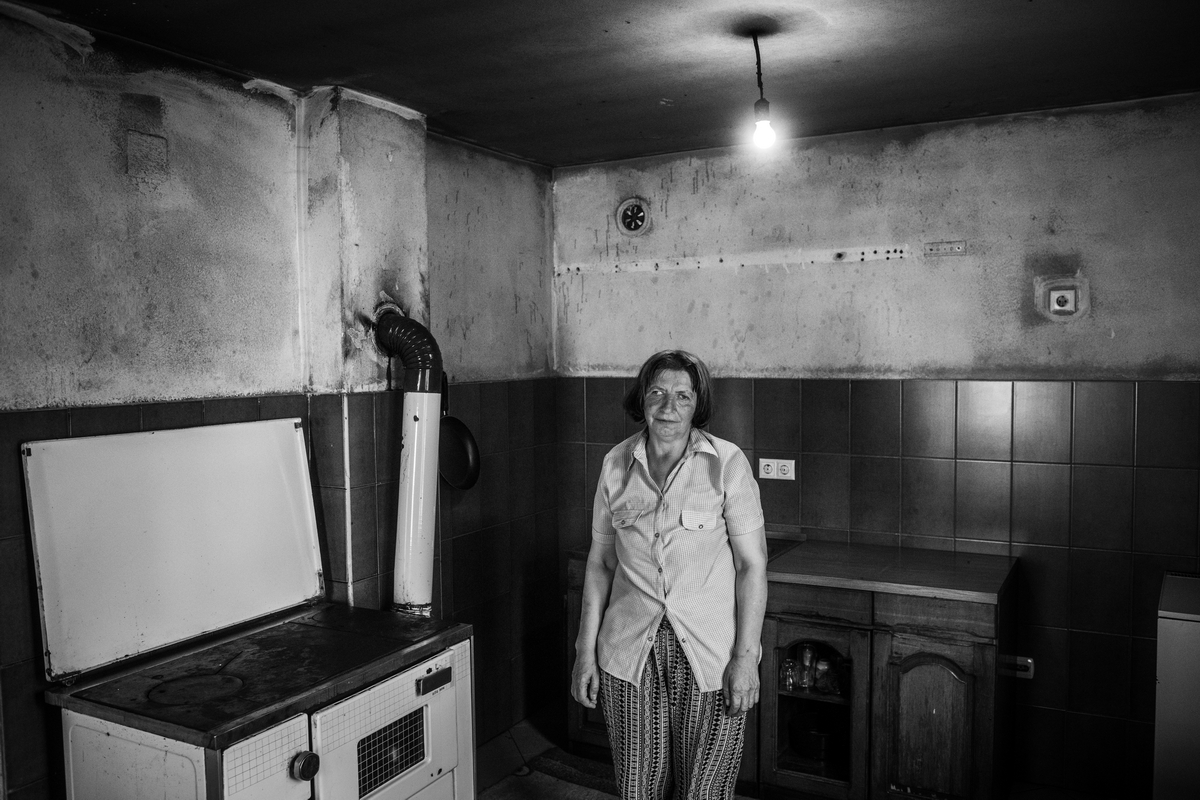 Zorica truly fights like a lion and, most importantly, does not lose hope. For the huge cross she bears, she will assuredly be rewarded in heaven. But it would mean so much for her to have help in her earthly life, to at least not have to borrow for her children's food, and constantly pay back debts from her already too-low income. That they don't have to go half a day without eating. She also shared with us what she finds most difficult… 
The hardest thing is to beg, my heart stops when I ask someone for two marks.  To buy them bread to eat. I also take them to the monastery, every day I pray to God that tomorrow will bring us happiness, that the sun will also shine on me. But I'm afraid. I worry who will look after them when I'm gone, where  they will go. But what can I do? May they be alive and well. They are my everything. They give me the strength to fight, I will give everything for them. Be as they may be, they are mine – she cried, pounding her chest with her hand.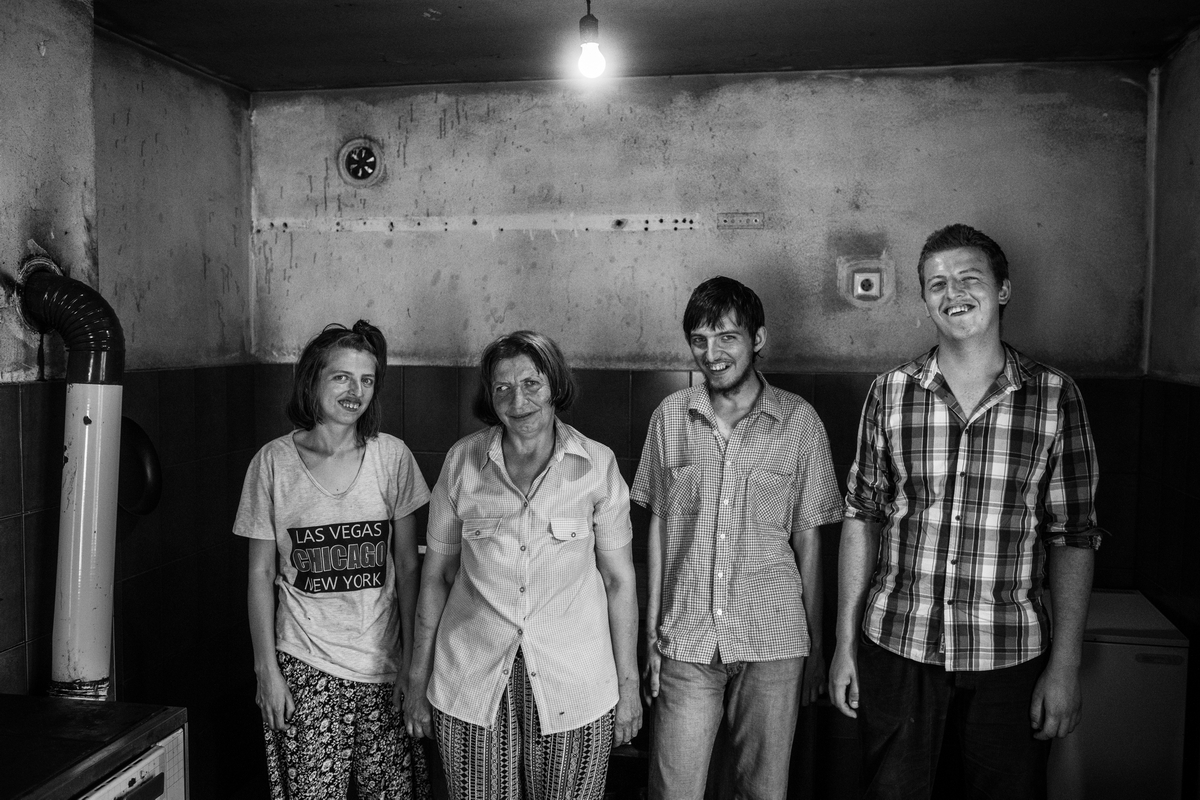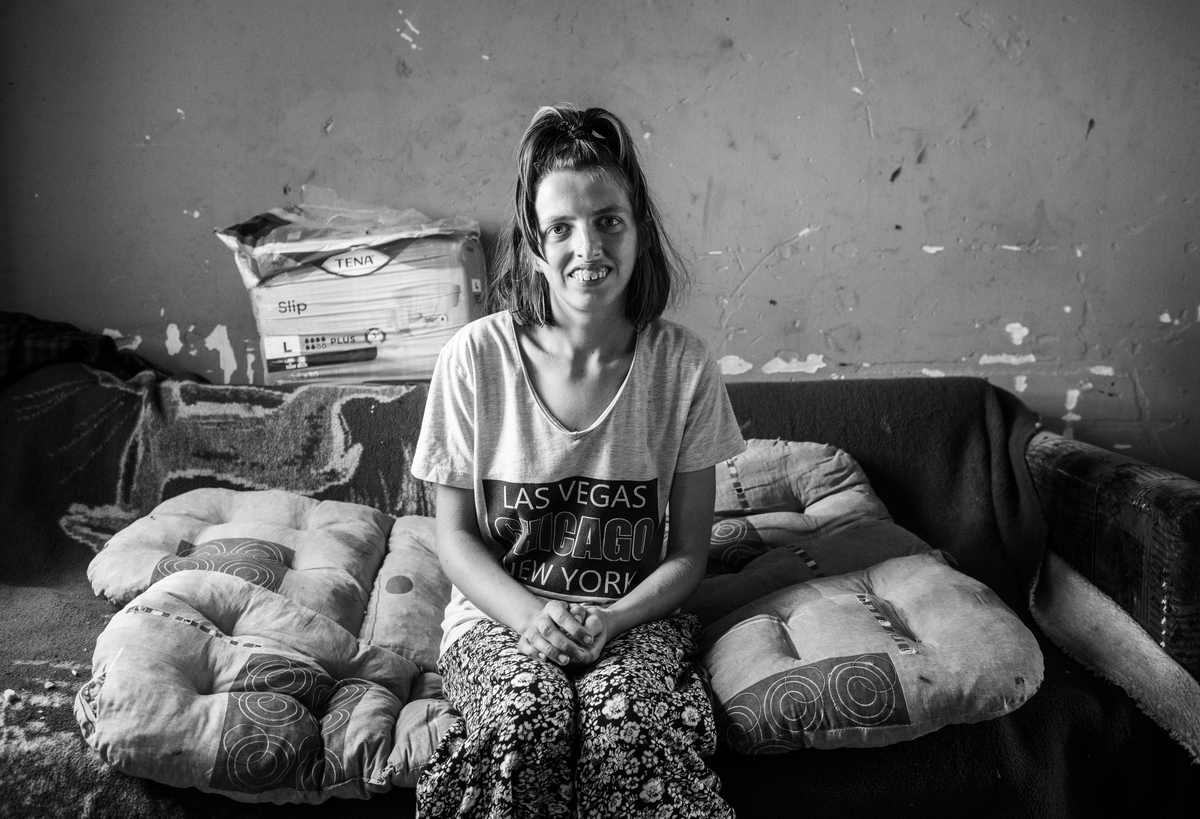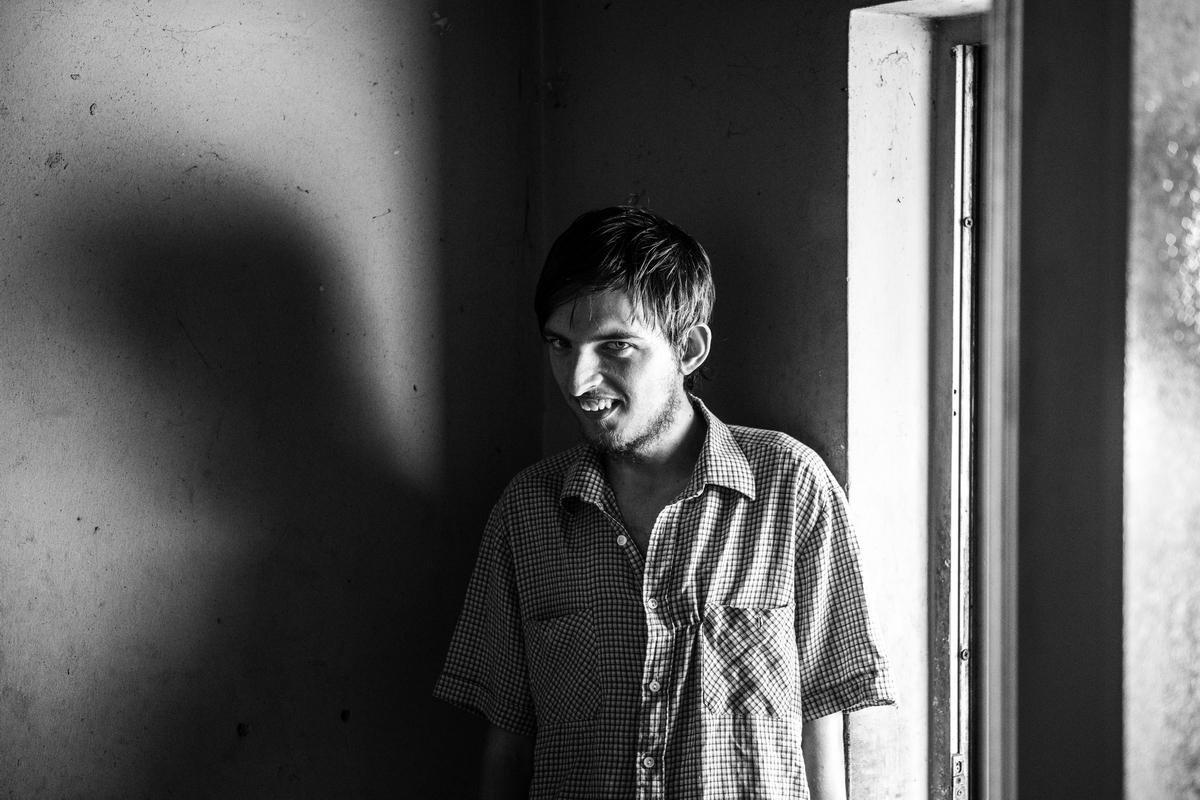 Father Zoran shares the same concern. We did not meet him because he was at work. Fighting for his family's survival, this sixty-year-old father performs physically taxing work, battling the strong sun from 7 a.m. to 7 p.m. He also fought in the war for the Republic of Srpska. 
My husband was on the battlefield for four years. He defended the Serbian people and the Republic of Srpska. Now he receives only 84 marks in veteran's compensation, less than 50 euros. My husband is my biggest supporter. He sees that it's not easy for me, but neither is it for him. We support each other in everything and I am proud of him. He fights as hard as he can, although he, too, is sick – added Zorica.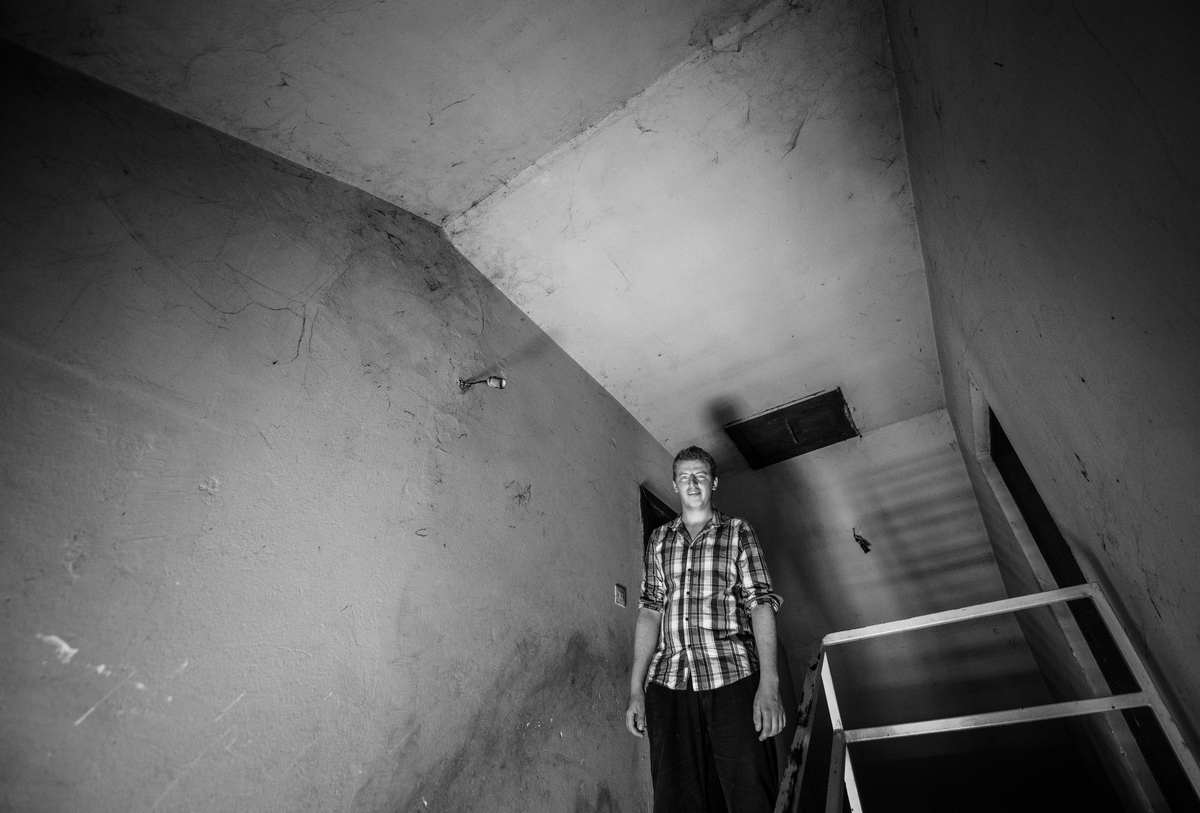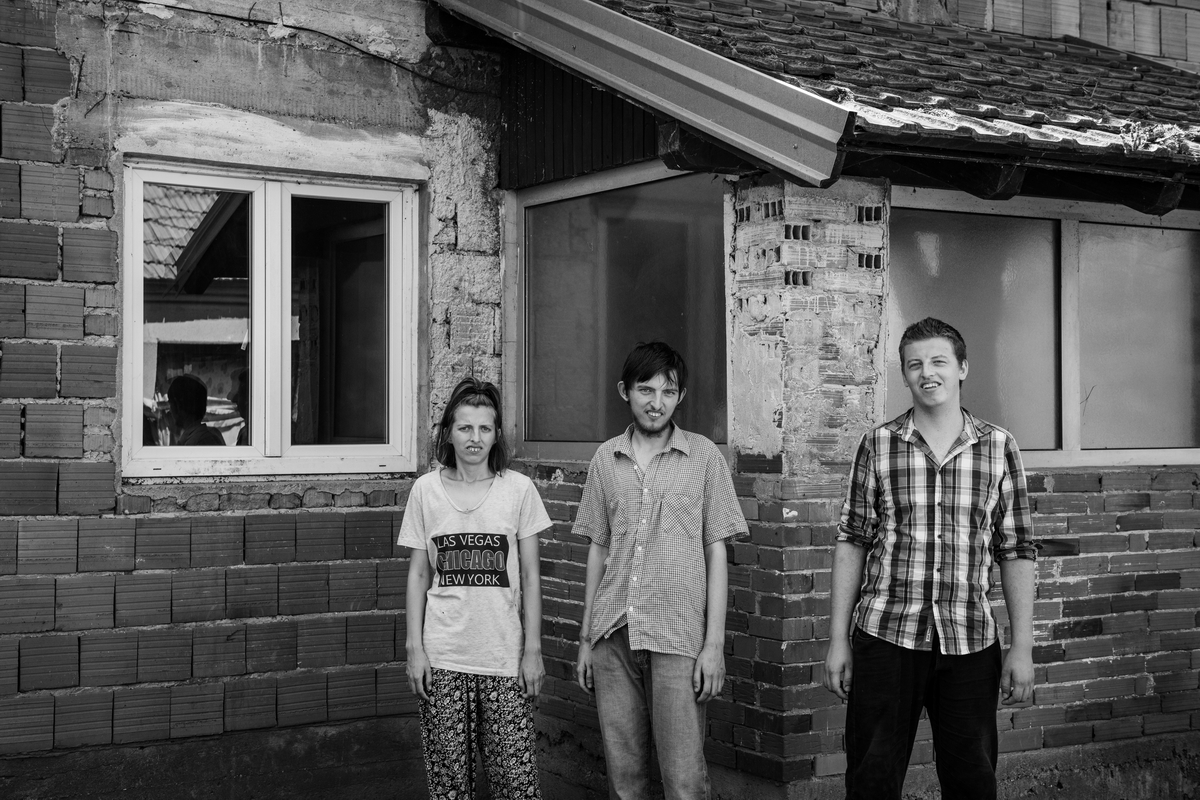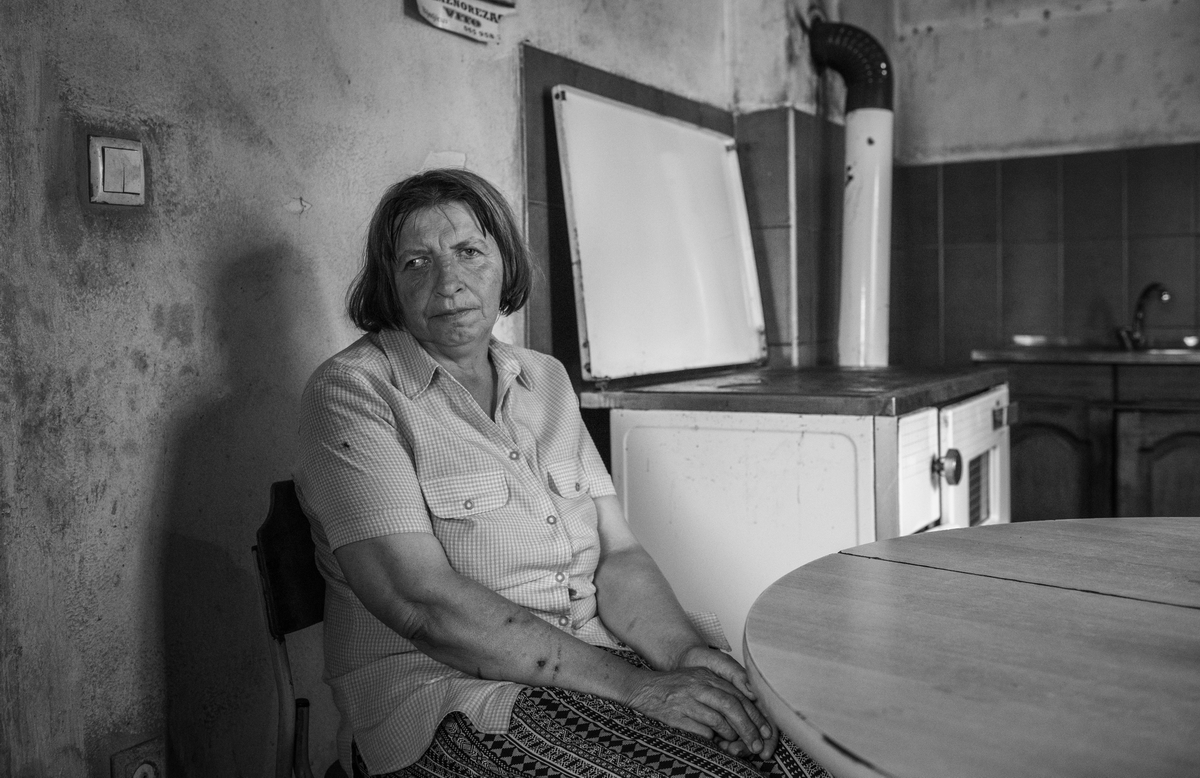 Mother Zorica talked least about herself, even though she too has a lot of health problems (heart arrhythmia, high blood pressure, headaches, kidney problems…). She can barely see through one eye. She is even forced to wash clothes (mostly torn) by hand, heating water in a pot, or sometimes leaving a bottle of water in the sun. But she doesn't complain, she says "these days, everyone has problems". 
I don't even have an electric stove, I burn fire all summer. It's 50 degrees inside and 40 degrees outside. What can I do? I have hope that good people will help me. May God protect and bless those who can and even those who can't.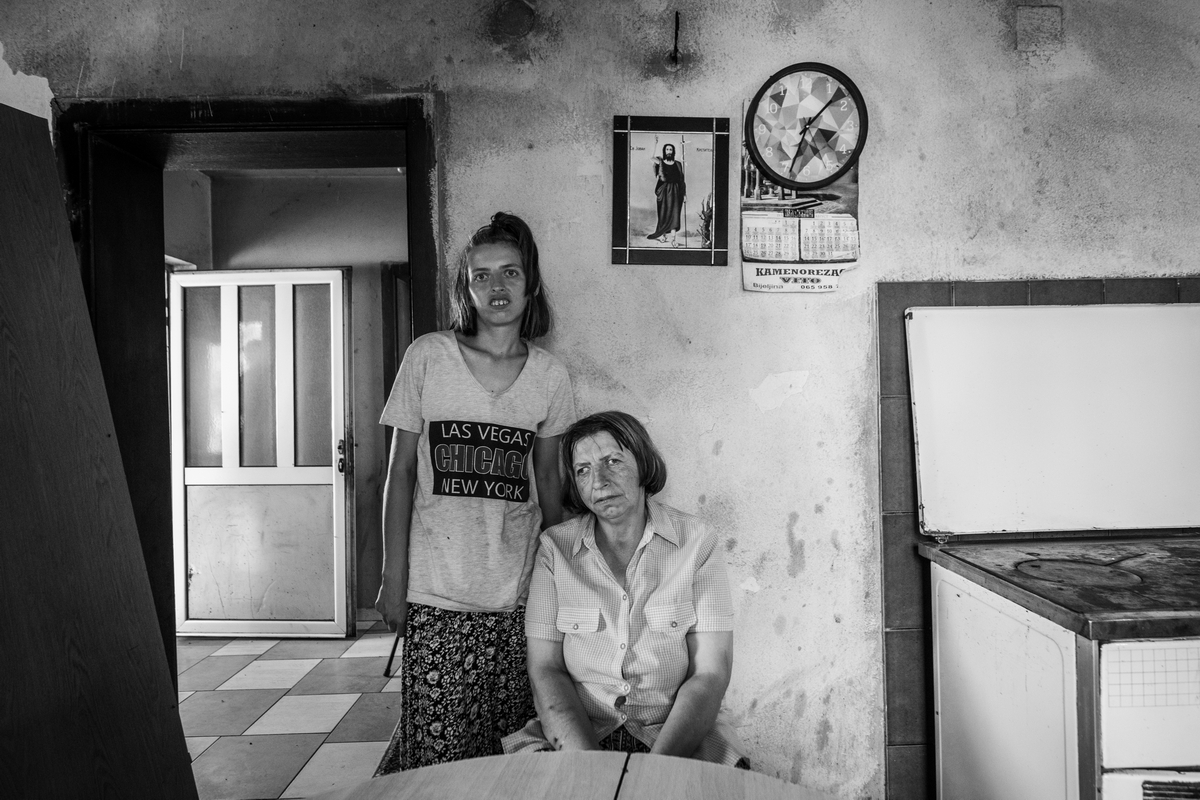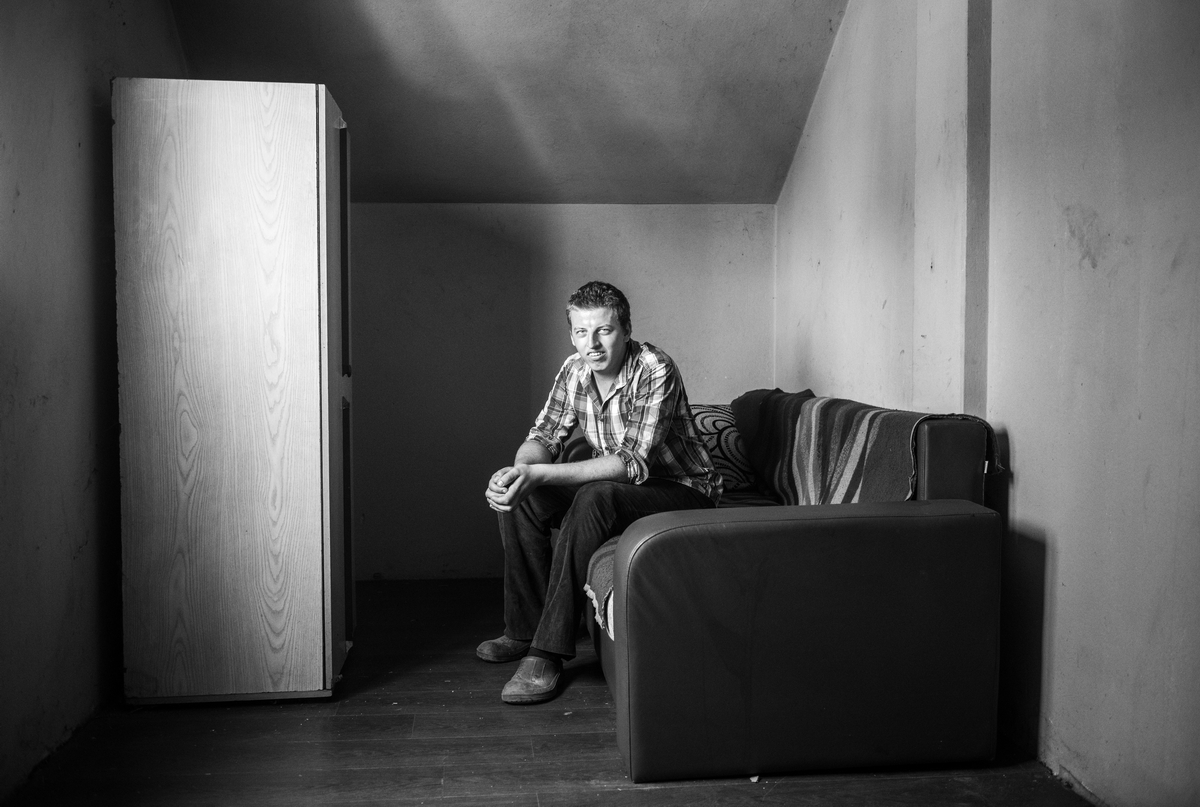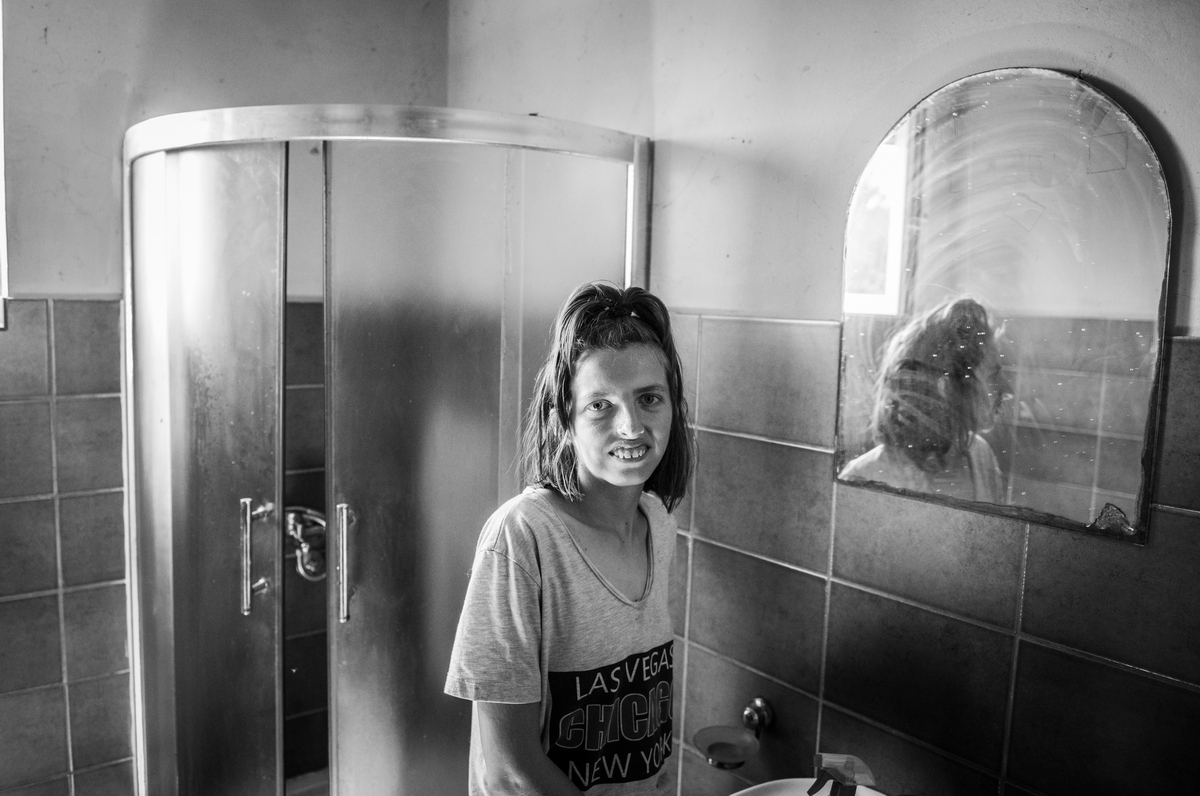 And a book could be written about these heroes and everything they endure. We could devote an entire report to the conditions in which they live, from inadequate bathrooms and lack of beds, to high humidity and cracked windows, to cockroaches and many flies that create an eerie atmosphere.  Not to mention that the cables connected to their house go through the branches, with the potential for a storm to wreak havoc!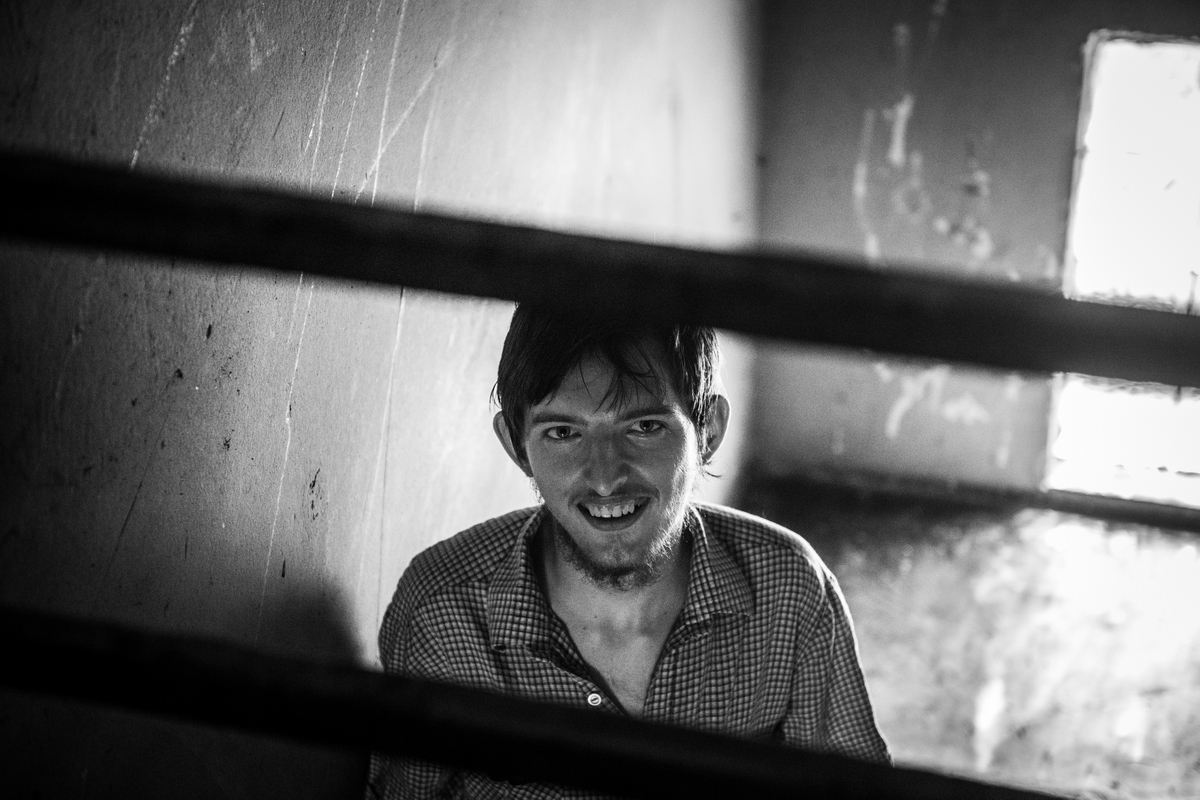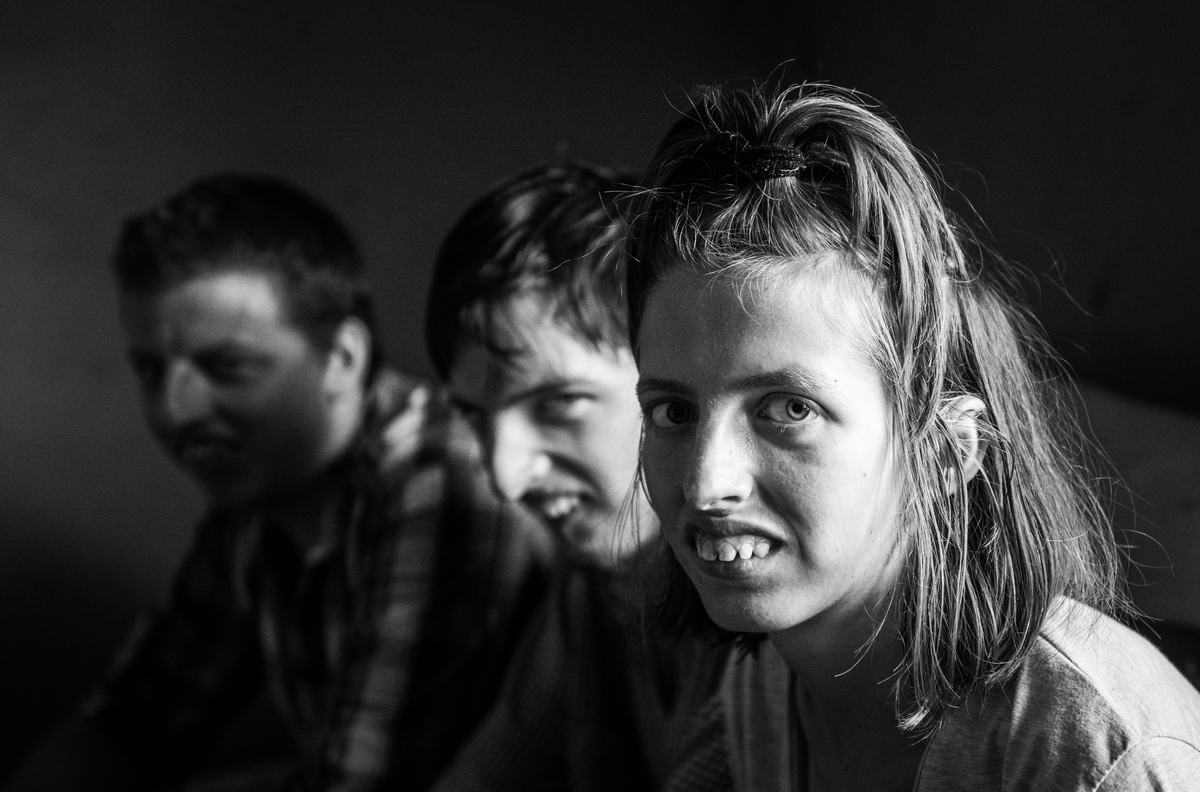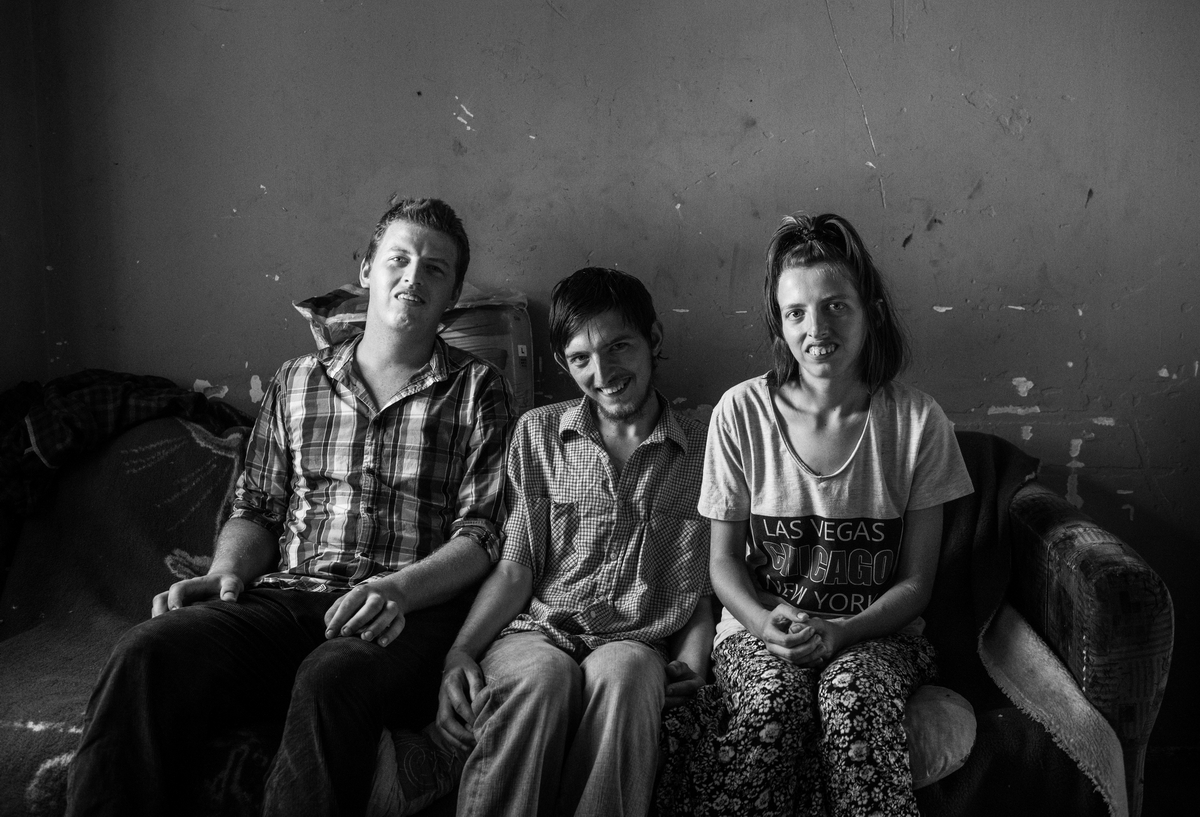 An entire movie could be made about the youngest Novakovićs. The film would be titled "The will to live!" Smiling, cheerful and talkative, they would surely teach us many important life lessons, and most of all, to at least be grateful for everything we have.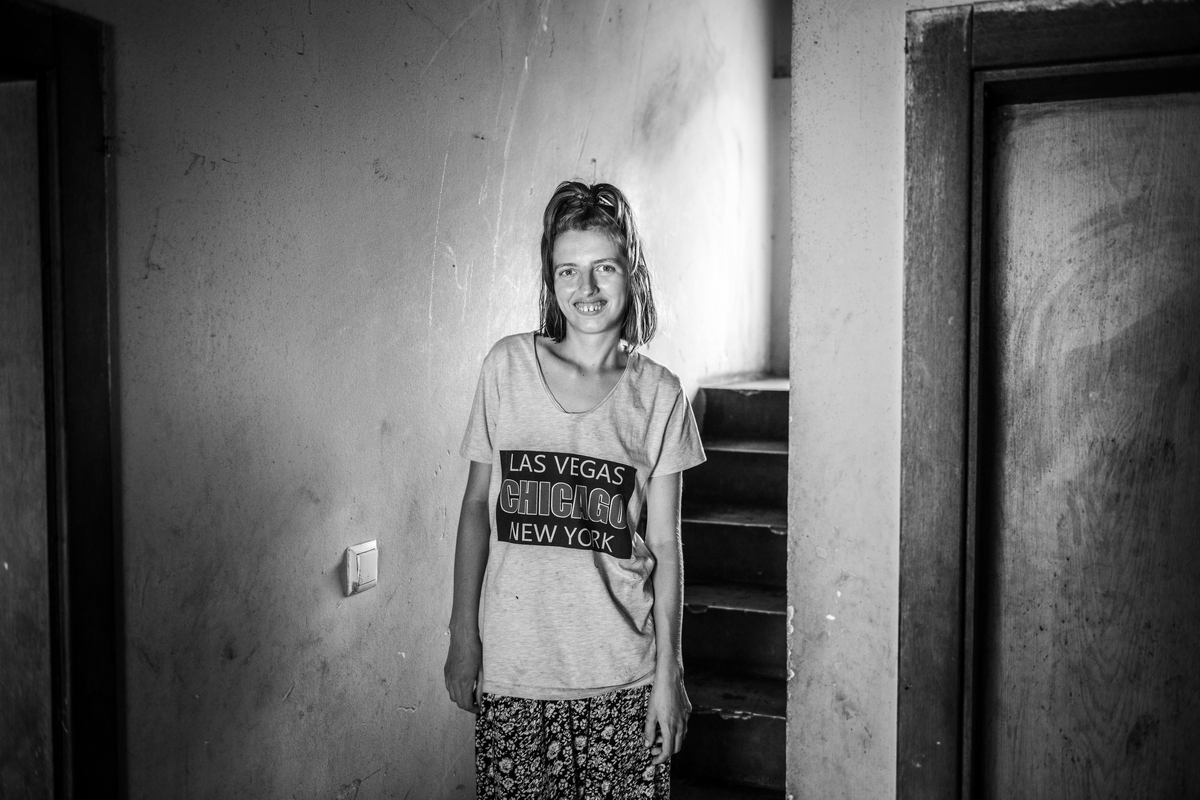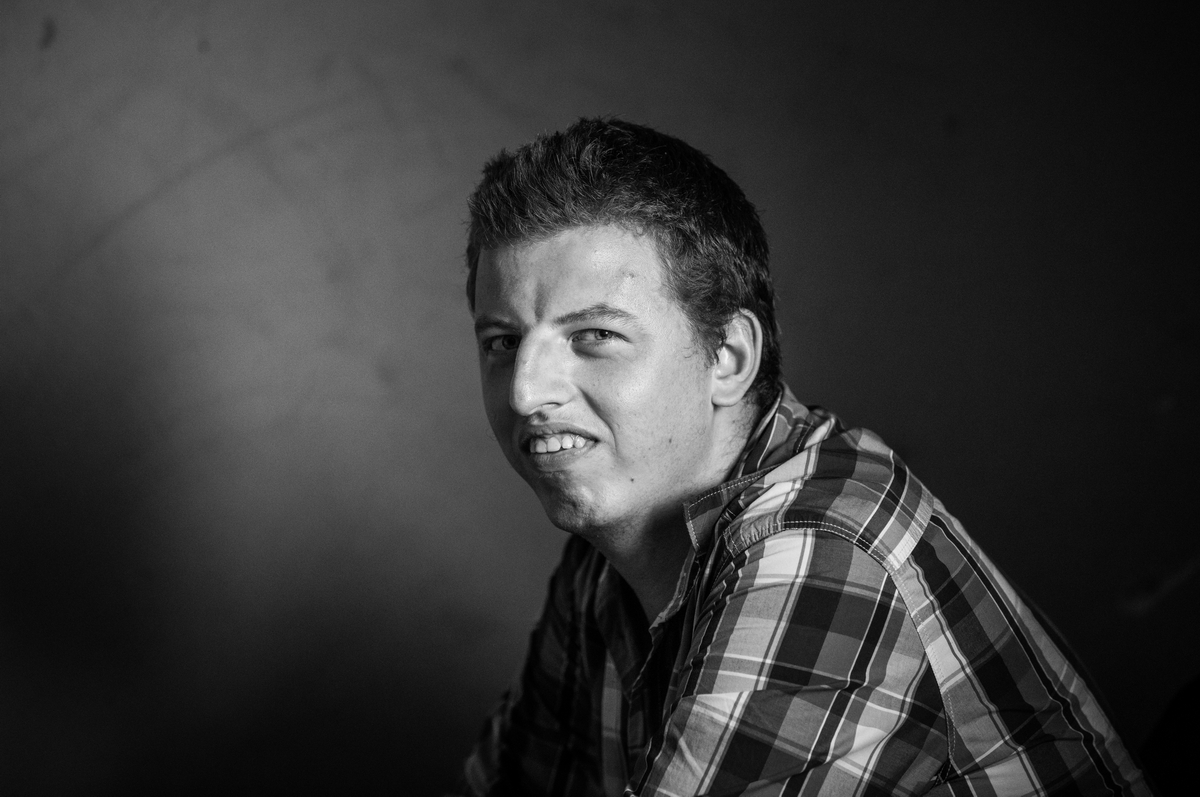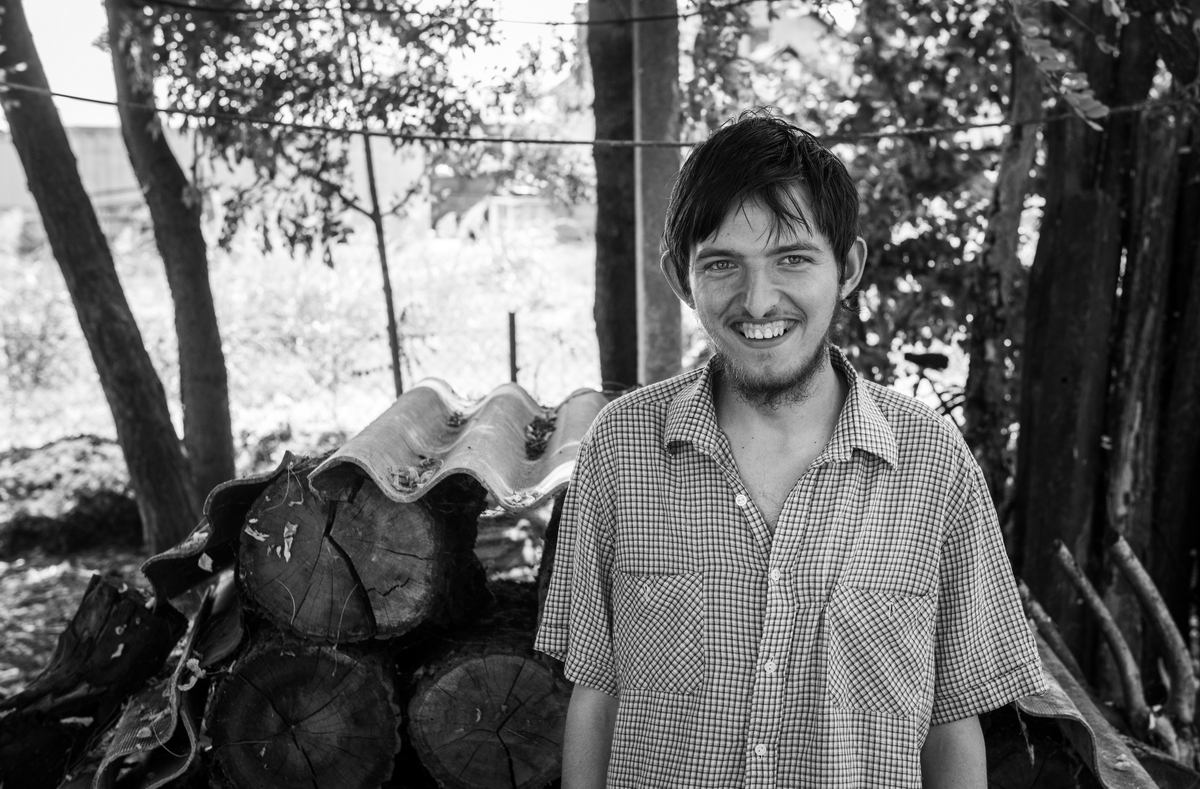 We debated whether or not to feature this story at all, but then decided the Novakovićs deserve to have their story told. They want to have it heard. They don't deserve to have people turn their heads and forget about them!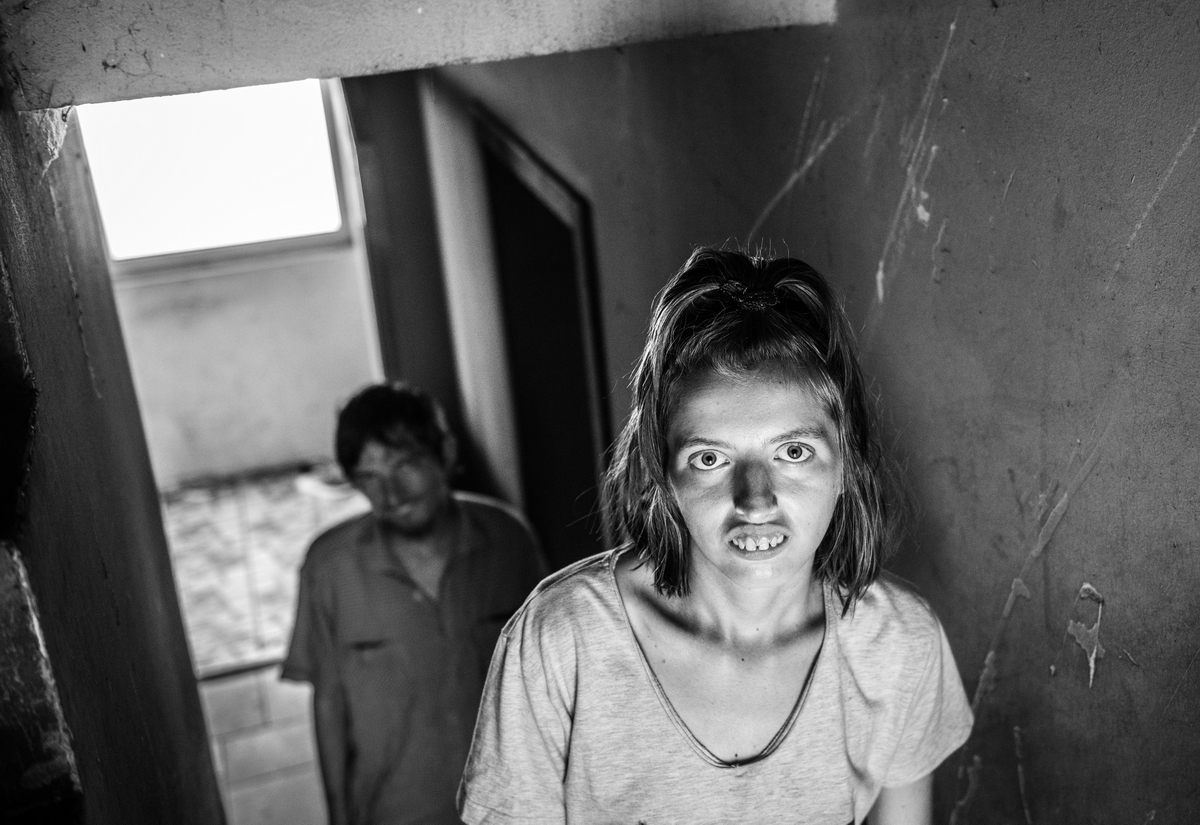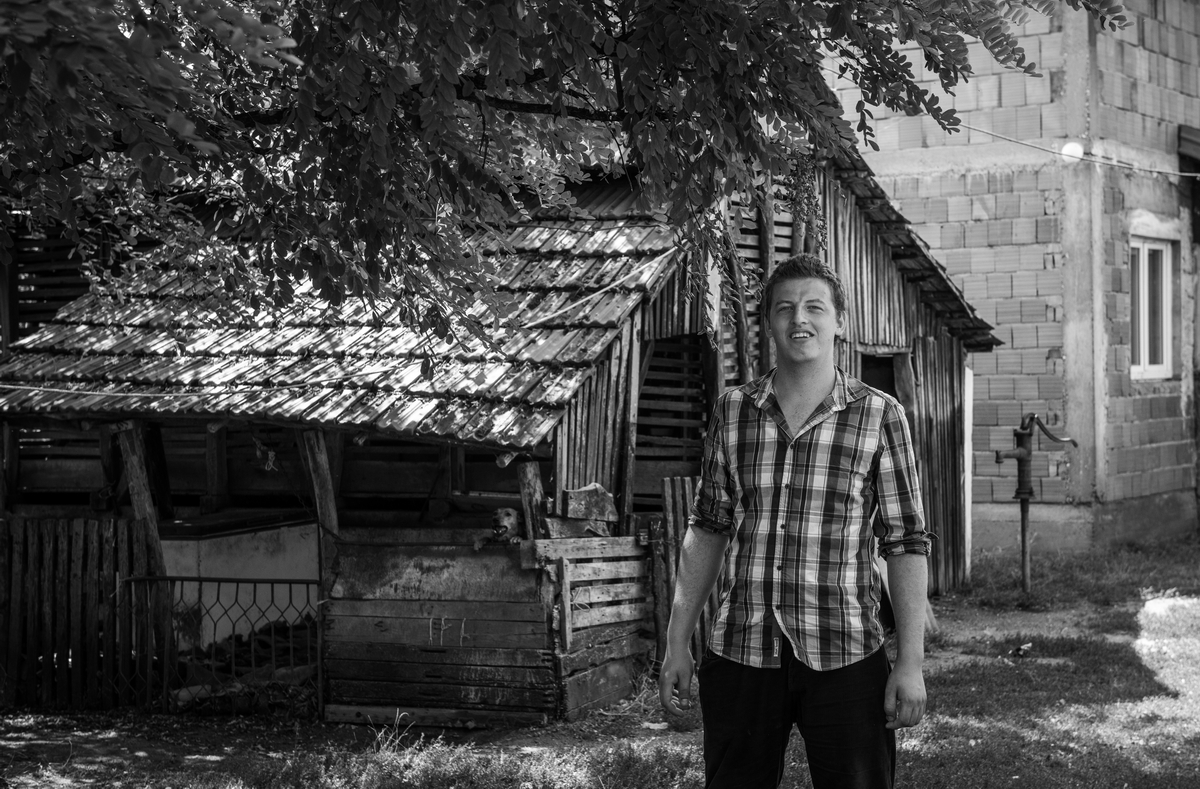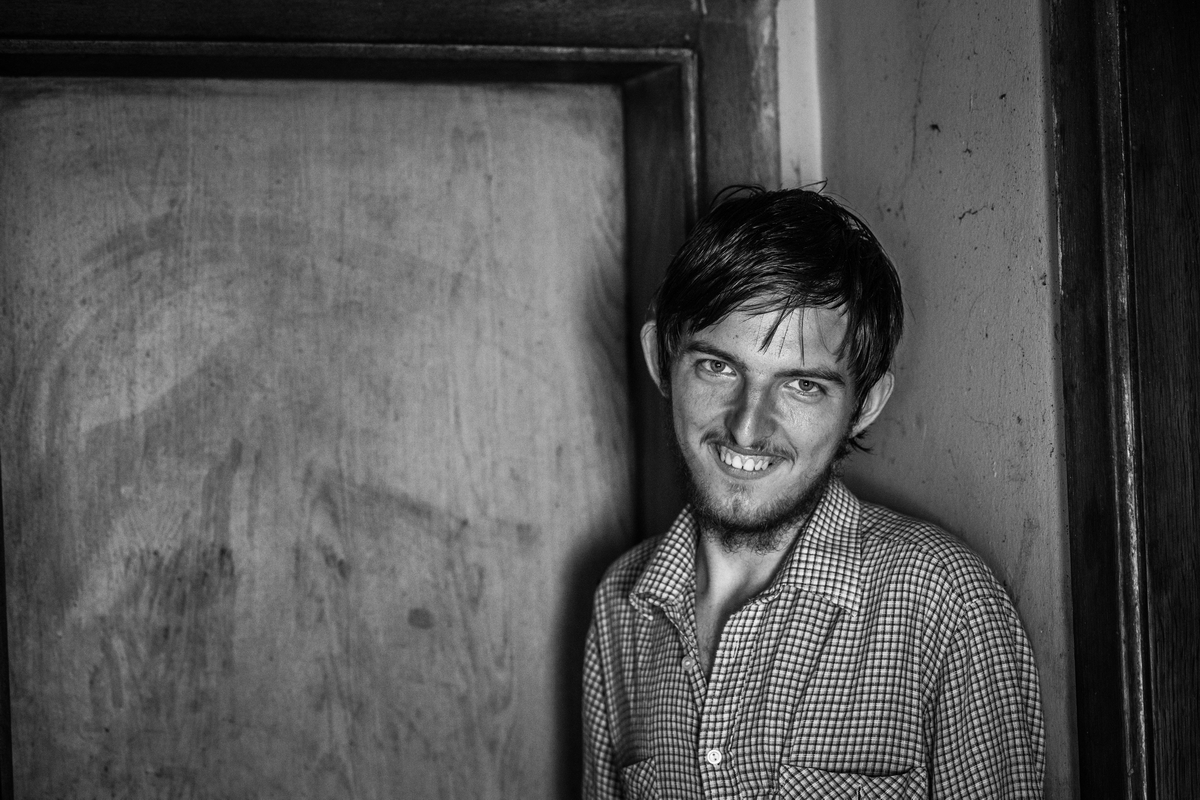 The Charity organization Serbs for Serbs invites all good people to join us in doing everything in our power to at least provide them with better living conditions. We cannot solve all their problems, but we can show this family in a concrete way that we are with them. Below are all the ways to donate so that we can raise funds for the renovation, completion and furnishing of their house.  Anyone wishing to help them directly with their ongoing expenses can contact us regarding contact information for the family.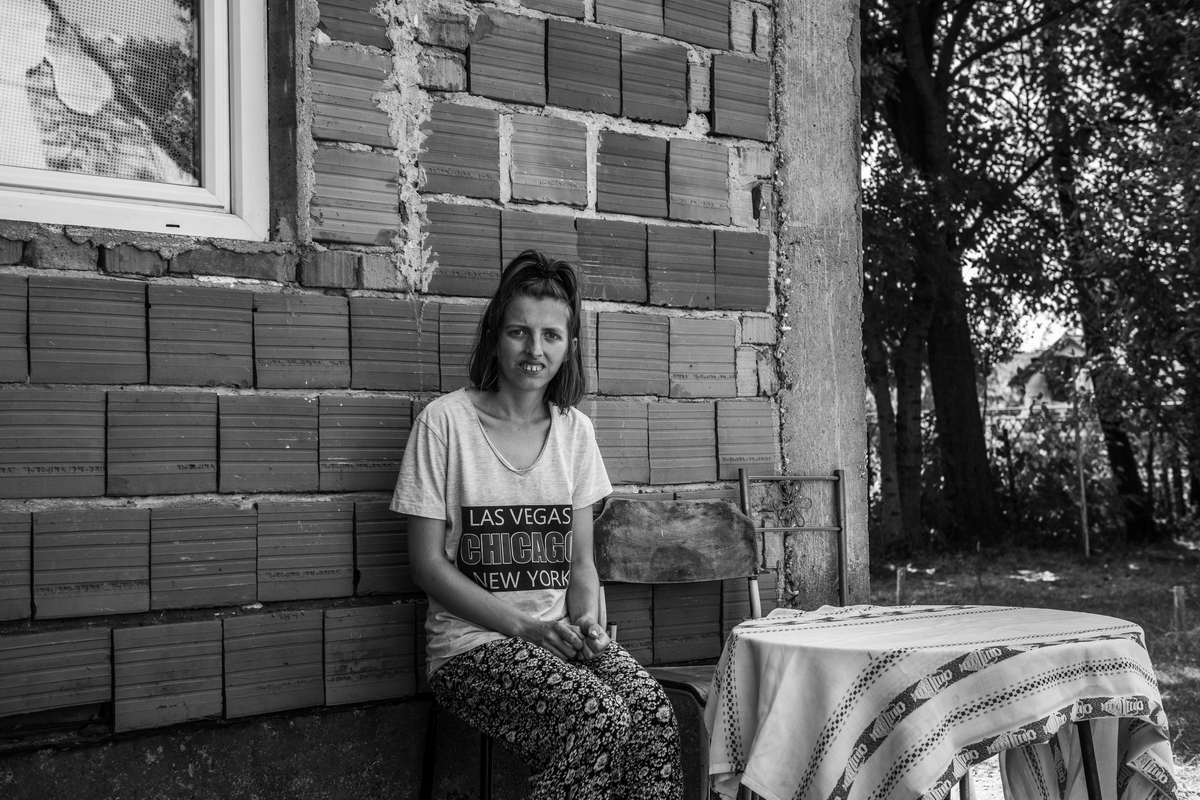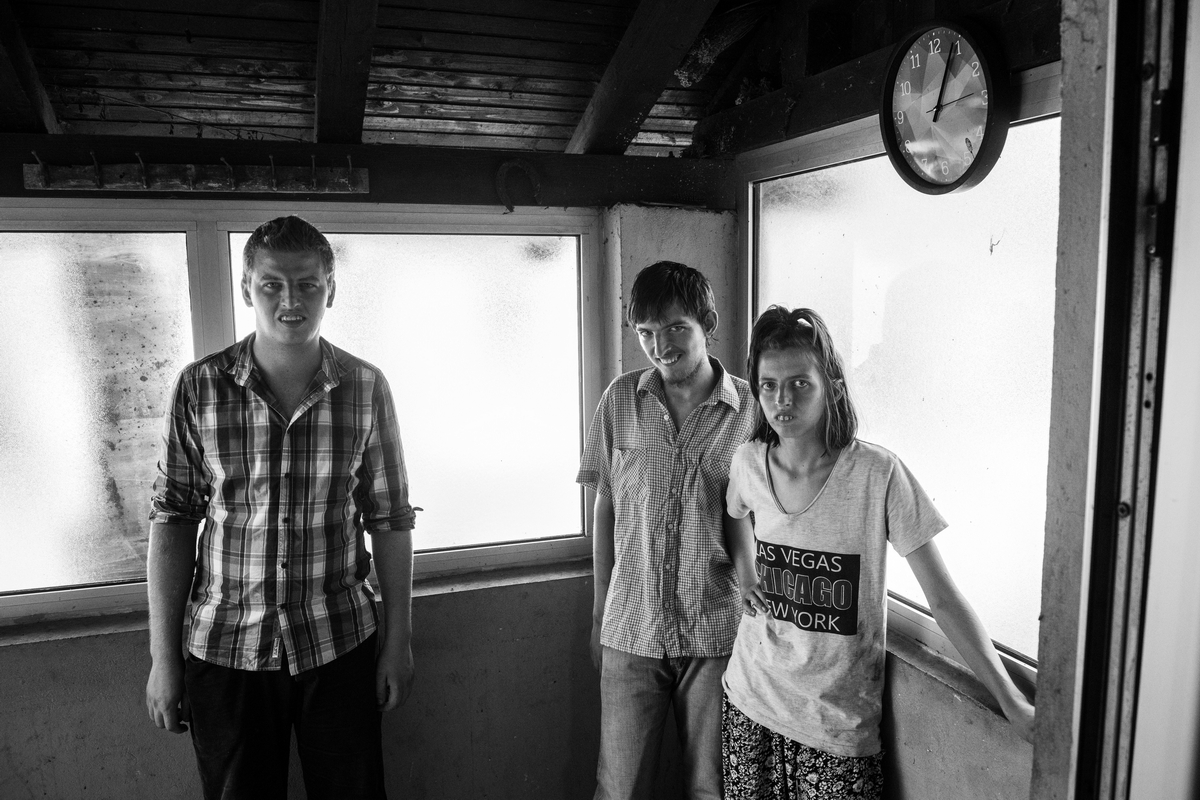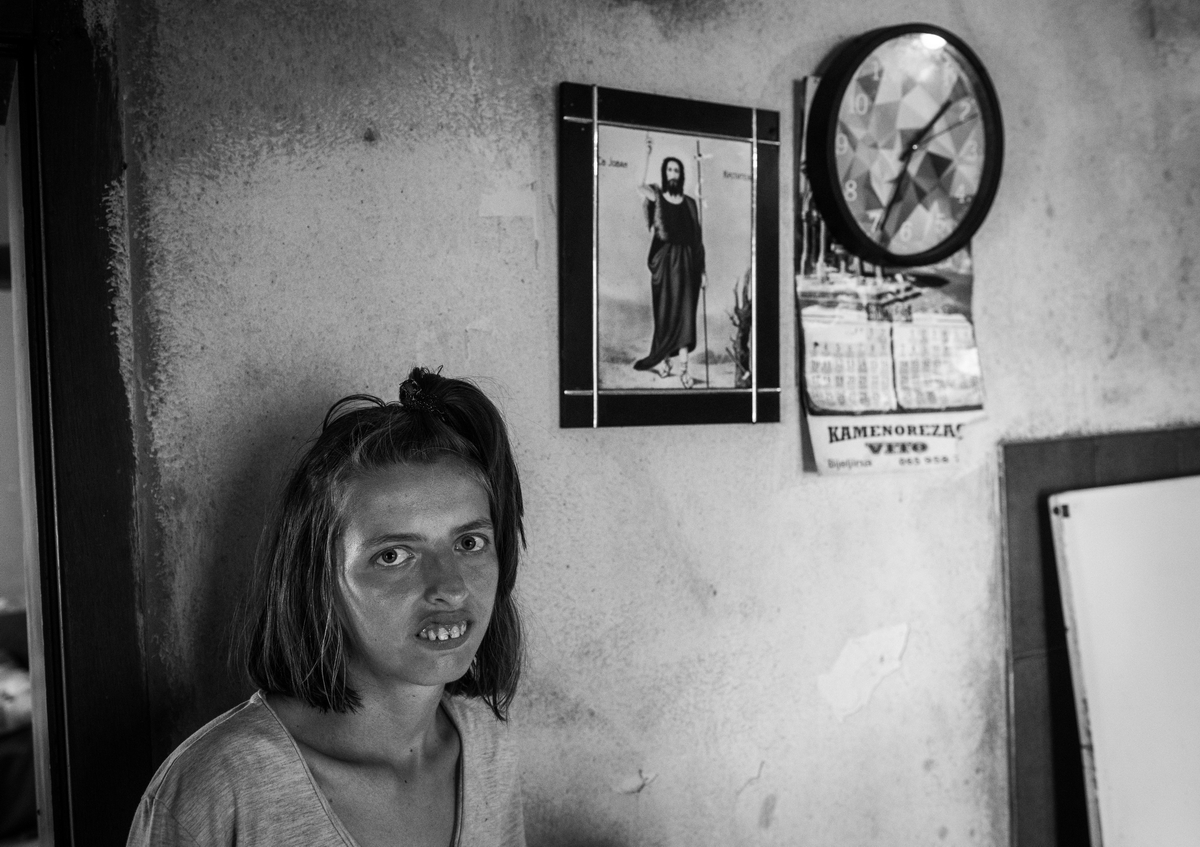 SERBIA
1. SMS to 7763 (200 RSD)2. Account: 160-279491-71, Banka Intesa
2. Pay Pal
3. Foreign currency account



REPUBLIC OF SRPSKA
1. Call 17763 (2 КМ)
2. Account: 56201281300241-58 (NLB bank)
3. Pay Pal



MONTENEGRO
1. Account: 510-91548-03 (CKG bank)
2. Pay Pal


USA
1. Donation platform (credit card, bank account)
2. Pay Pal
3. Check to: Serbs for Serbs, Po Box 34206 Chicago, IL 60634
*all donors exercise the right to tax deductions


CANADA
1. Pay Pal
2. Check to: Serbs for Serbs Canada, 635 The Queensway, Lower Level, Toronto, ON, M8Y 3B3
3. Е-transfer to: donate@serbsforserbs.ca
*all donors exercise the right to tax deductions


GERMANY
1. IBAN: DE97 7606 9559 0002 7519 92
2. Pay Pal
3. Send text SZS to 81190 (2.99 Euro)
*all donors exercise the right to tax deductions


SWITZERLAND
1. Konto: 61-335679-5
IBAN:CH57 0900 0000 6133 5679 5
Hedwigstrasse 3, 8032 Zurich
2. Twint: donate.raisenow.io/stbdh
3. Pay Pal
4. SMS to 339, SZS 20, SZS 45, SZS 90, etc.
*all donors exercise the right to tax deductions


AUSTRIA
1. IBAN:AT97 3200 0000 1036 4339
SWIFT/BIC: RLNWATWW
Customer: Org. f. hum. Hilfe – Srbi za Srbe
Kalvariengürtel 39/6, 8020 Graz Austria
2. Pay Pal
3. Call 0901 300 201 (3 Euro)


SWEDEN
1. SWISH: 1230 133 900
2. Pay Pal
3. Bank Giro: 5302-1077
4. Account: 5226 1060 858



NORWAY
1. VIPPS: 104 414
2. Pay Pal
3. Account: 1503 83 80483
1. Donations via Bank Account:
BSB: 032-278
Account No: 878615
Bank: Westpac
2. Pay Pal
3. Donations via PayID
PayID Type: ABN
PayID: 57472783829
4. Donations via Cheque:
Check to Serbs for Serbs Inc, 18 Mantle Ave, North Richmond NSW 2754, Australia


Patreon



Donation platform (VISA, Mastercard…)