Nidža (2) has his own bed, Marko's (7) friends came over – the Cvetković family in their new house! (video)
I had faith in you!  In just under two months, Serbs for Serbs finished our house. Everything was done very professionally – Ivica Cvetković happily pointed out. His life story, along with his words "I was poor all my life" left no one unmoved.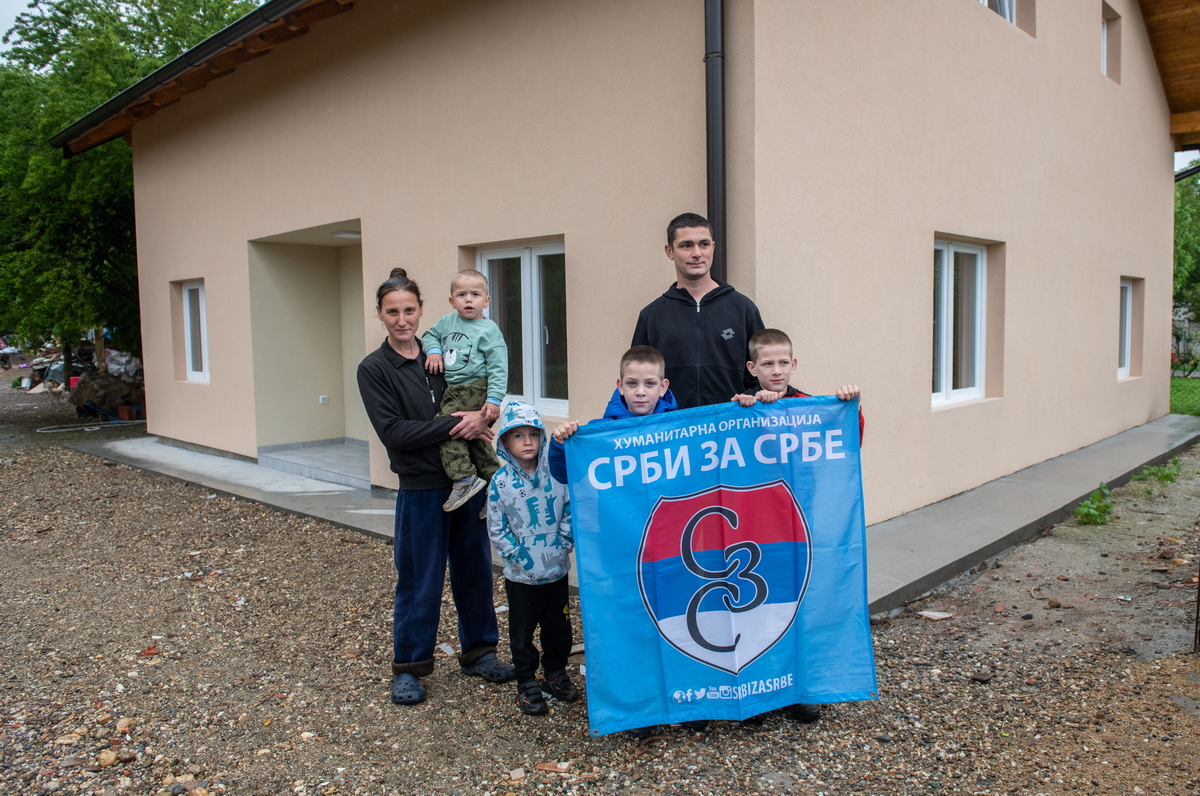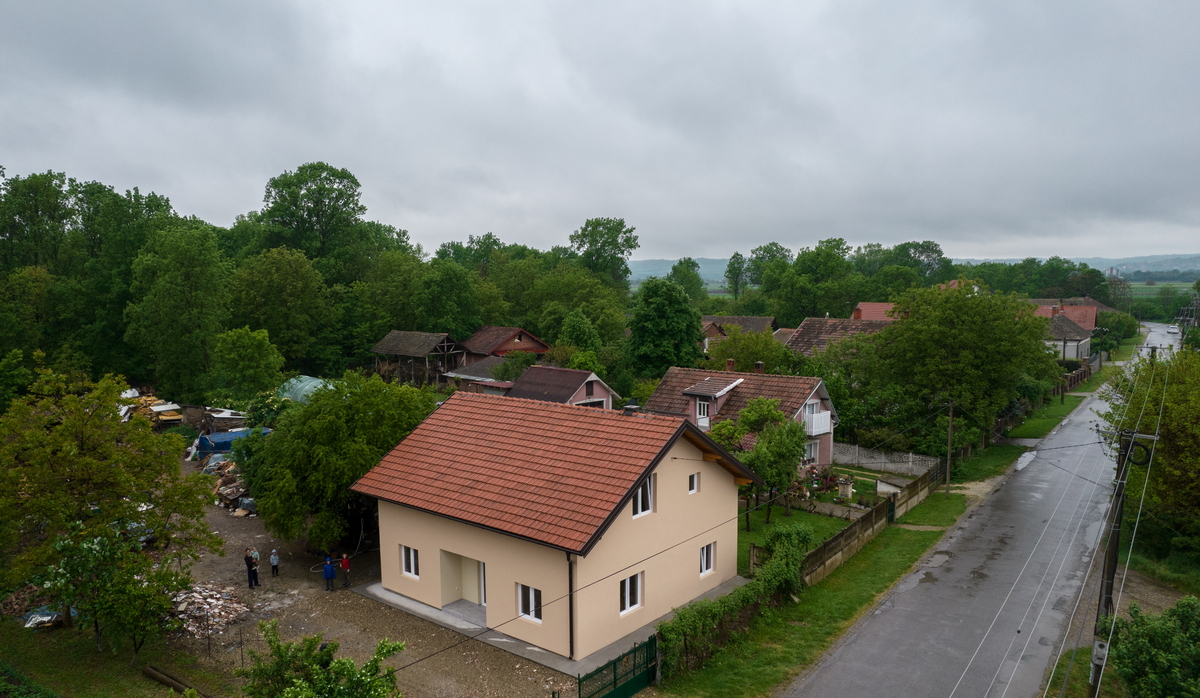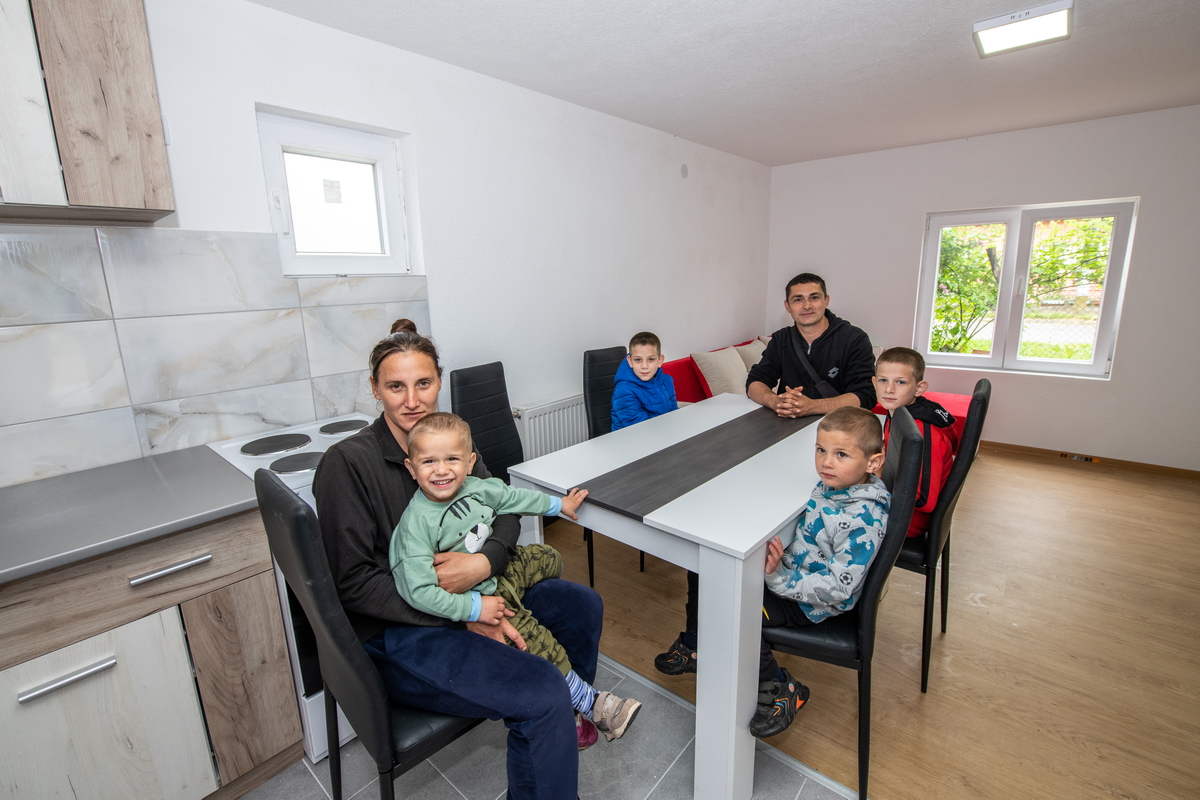 For a long time, Ivica and his wife Marija struggled to solve their housing issue. They collected materials from scrap yards and, using everything that others did not need, built the house piece by piece. With colorful tiles and their creative influence, they brought at least a little color into the lives of their sons Miloš (8), Marko (7), Jovan (5) and Nikola (2).
Our house had a soul, but did not provide the proper conditions for raising children. Everything was thrown together. It looks very nice now. We are very happy because no matter how hard I would have tried, I could never in my whole life have done this – added hard-working Ivica.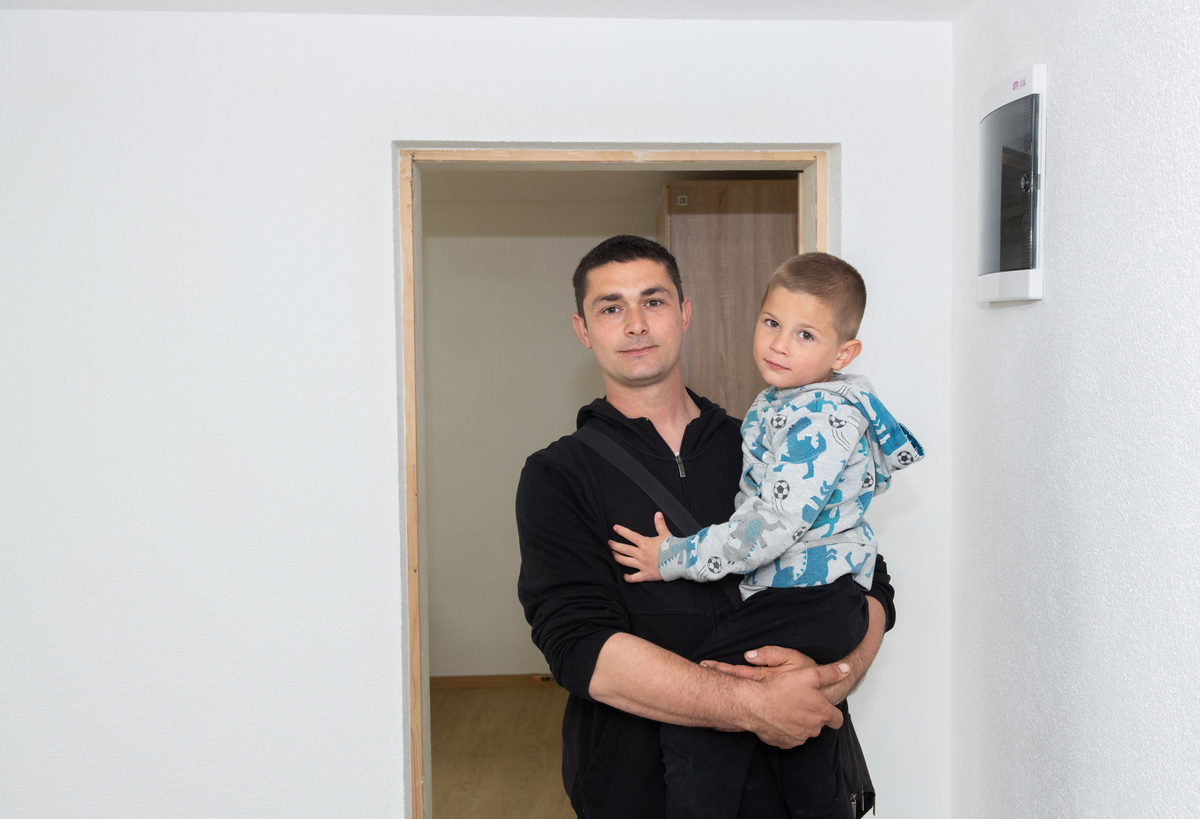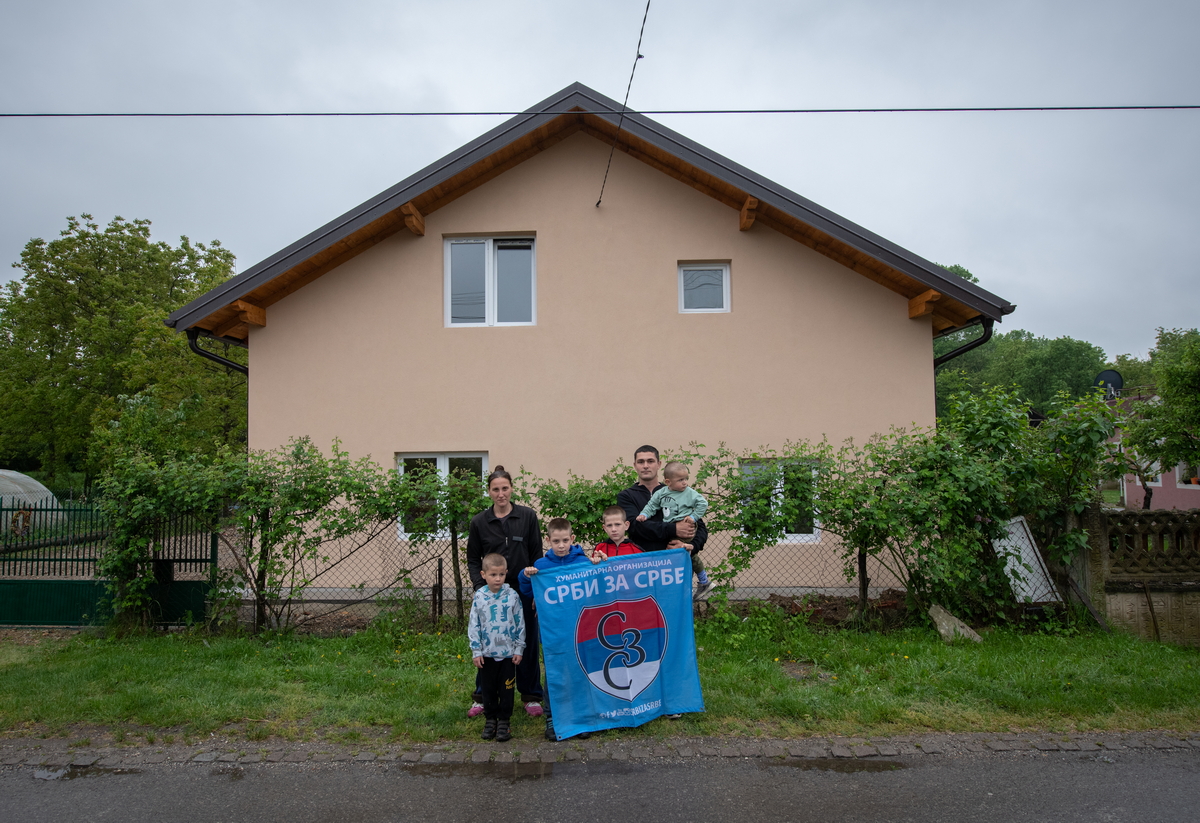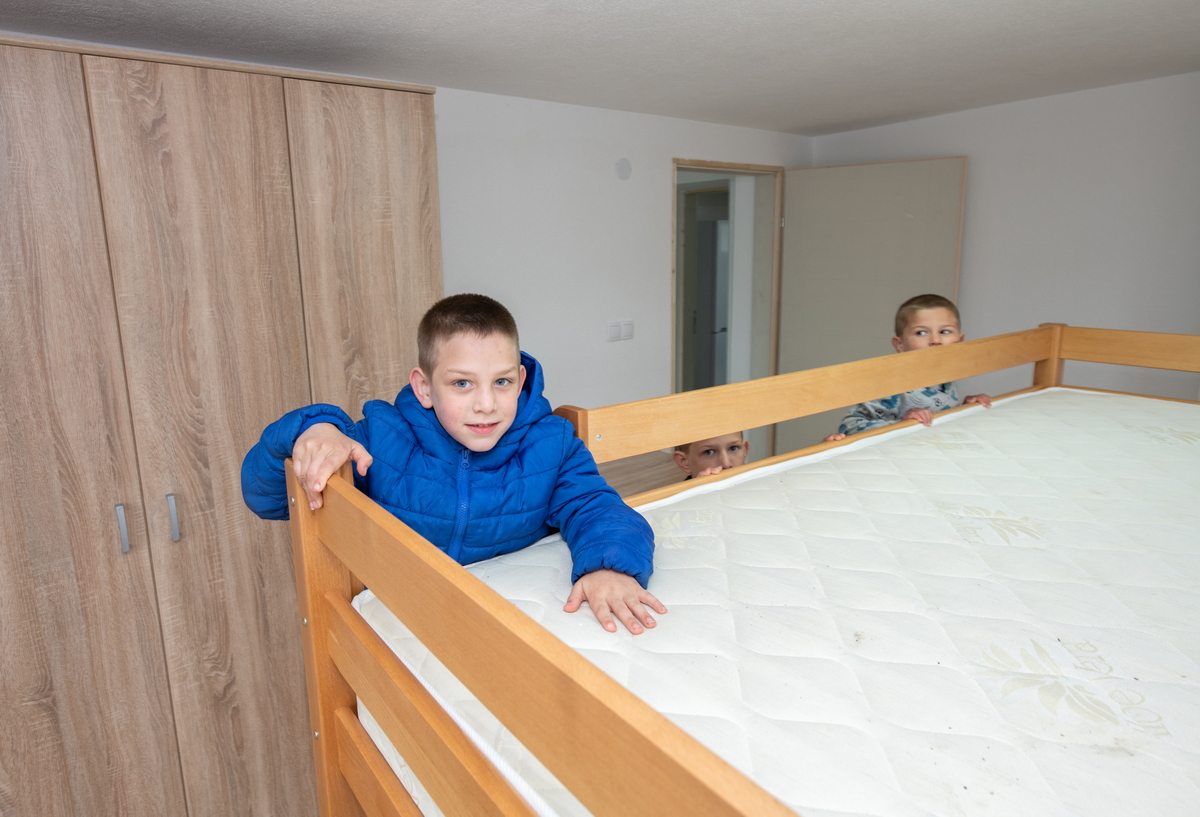 The children are, to say the least, overjoyed. Little Nidža, who slept in a dilapidated crib with a pallet nailed to it so he wouldn't fall out, now has his own bed. They had used an old tablet that their father found in the trash and fixed, but now have a new laptop. They had no place to study, and now everyone has their own space.
Thank you for finishing our house. It is much nicer now, I can't wait for my friends to visit! – said little Marko, who complained to us during our first visit that he likes his friends to come over, but they don't.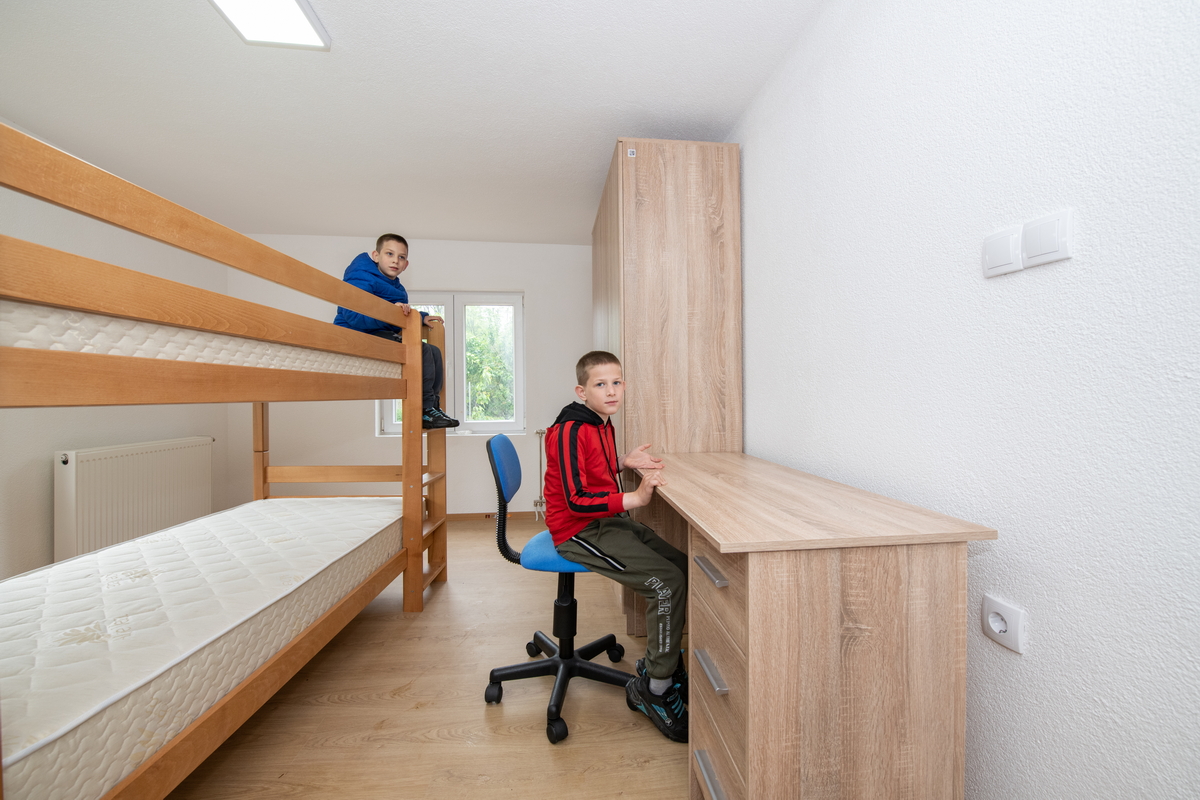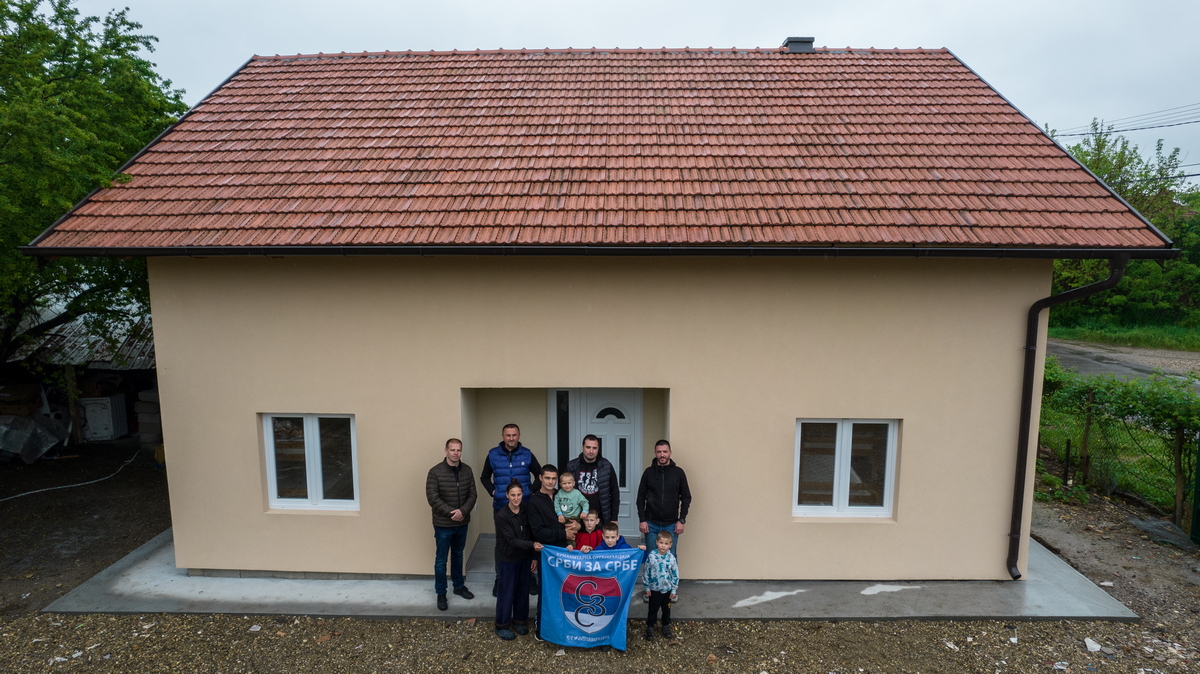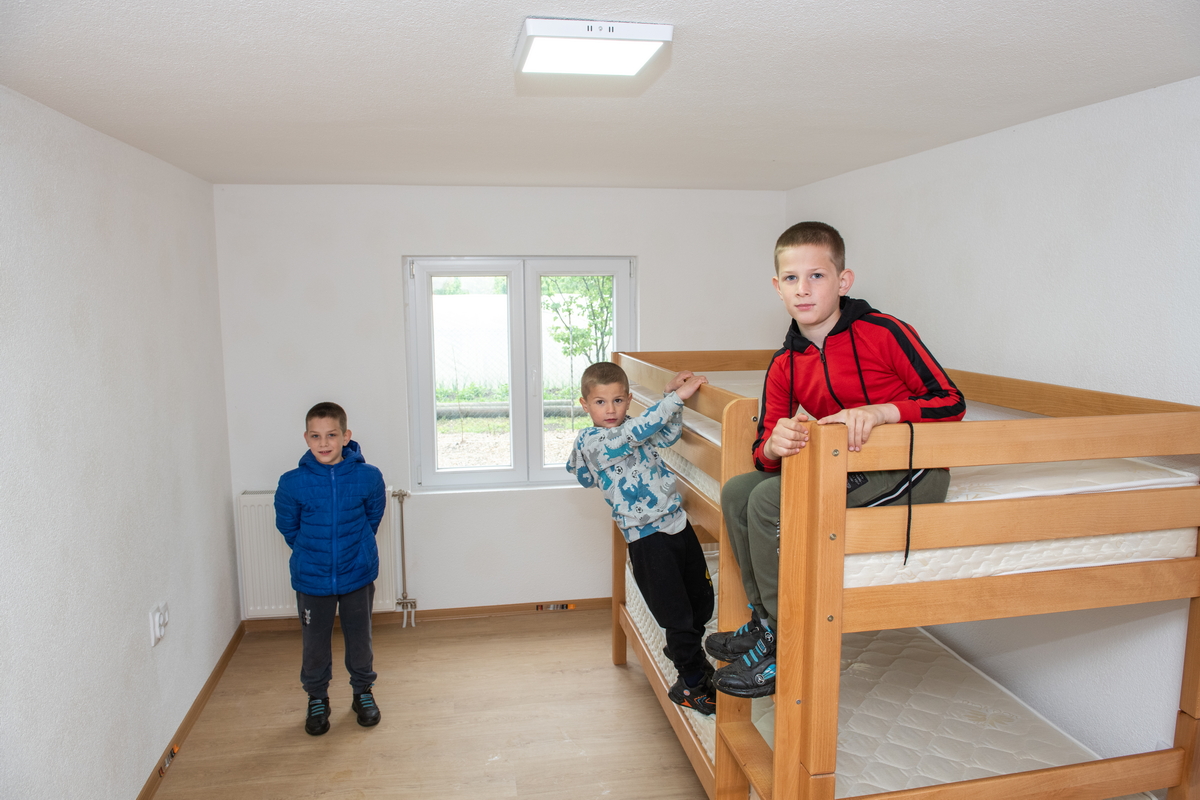 And maybe that is the best part of this entire project. A few days after our final visit and after they had moved in, the Cvetković family sent us a photo with their many friends who came to visit!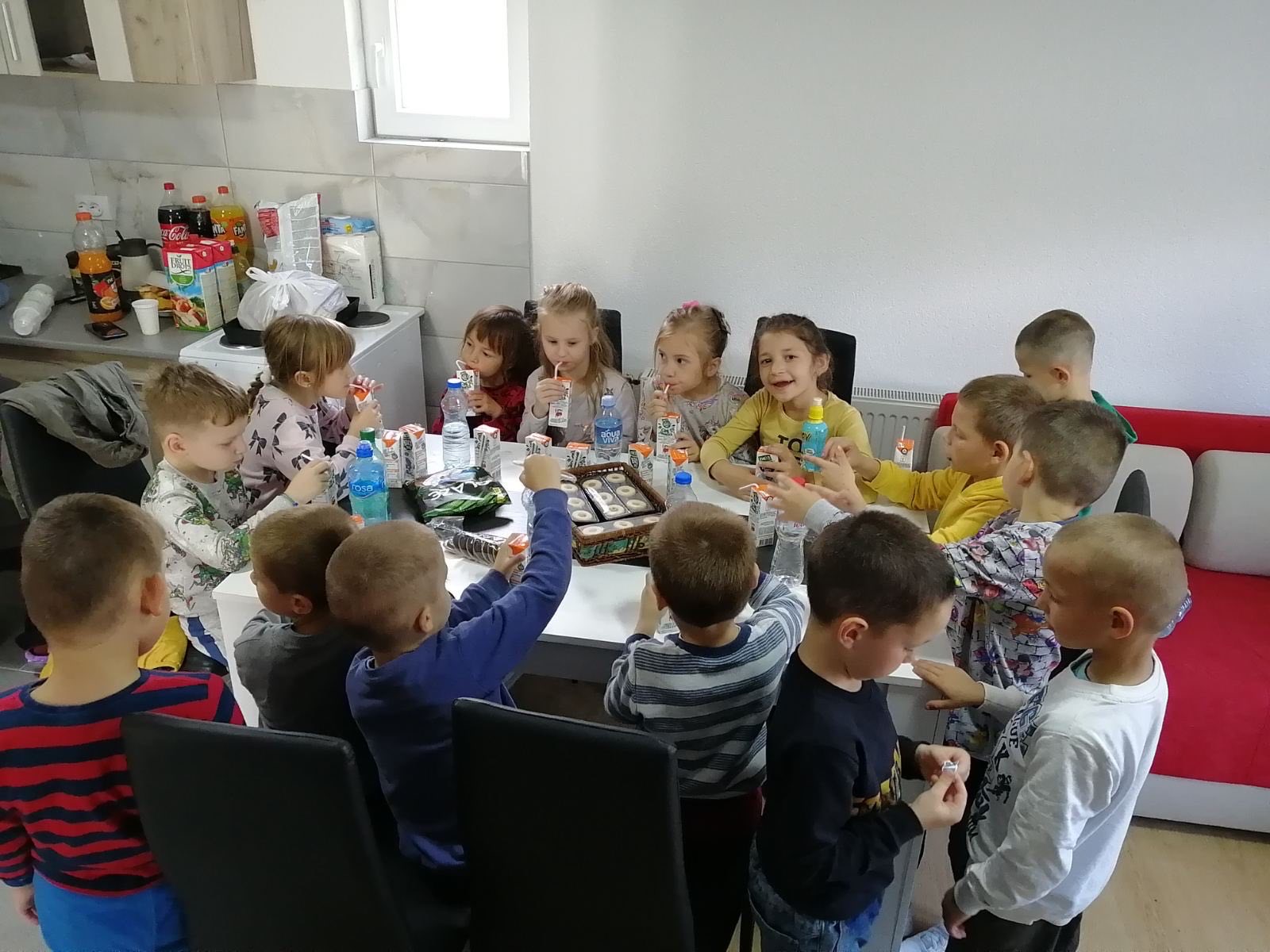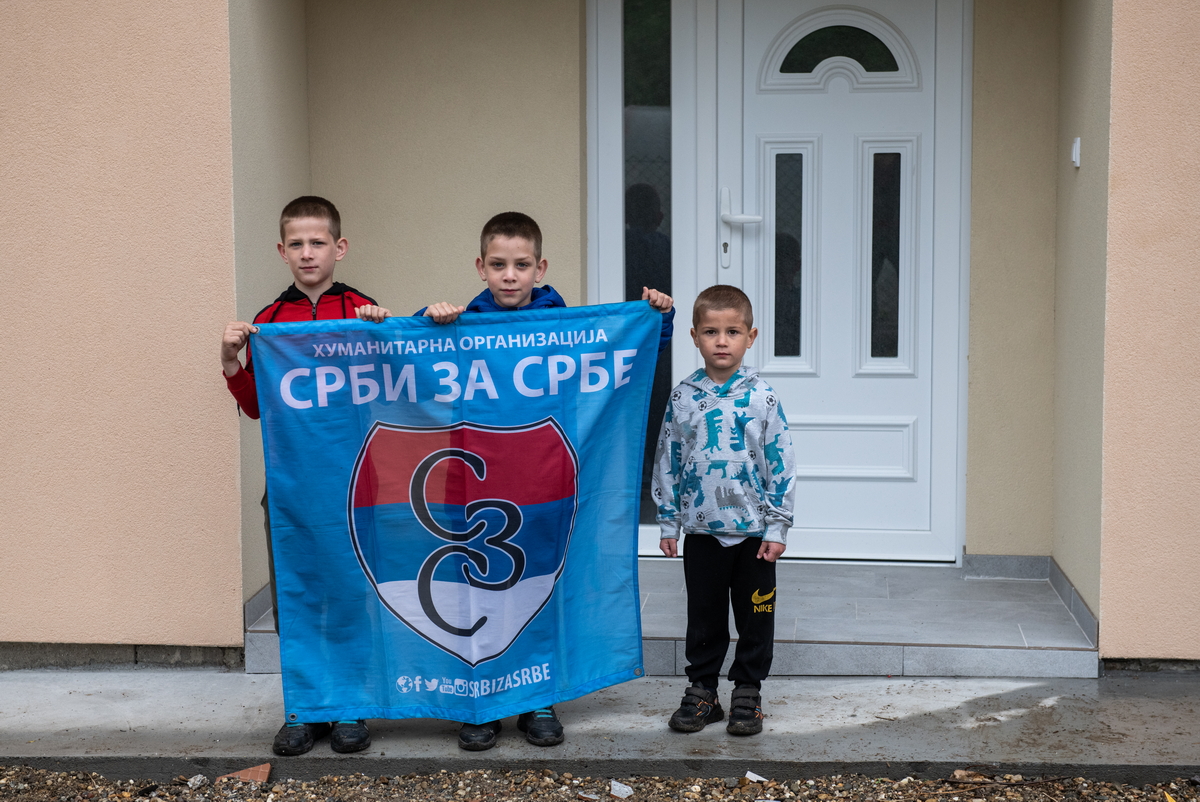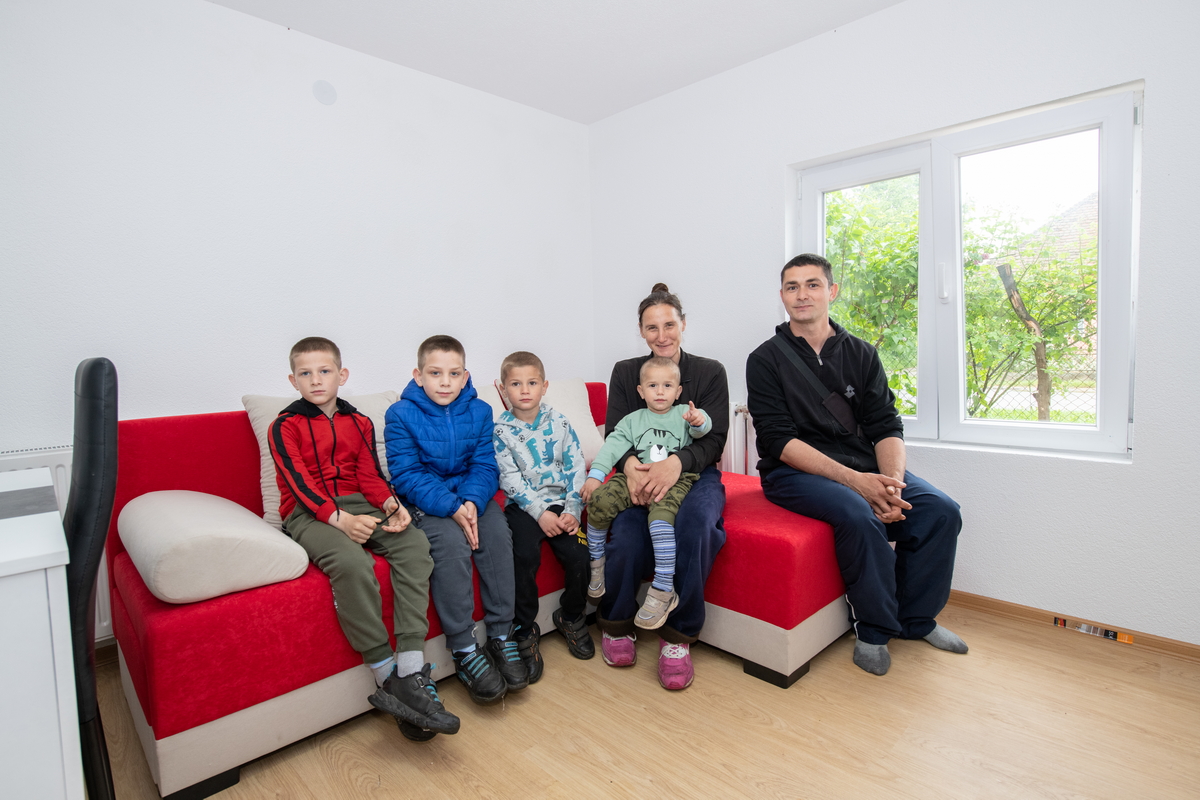 The Charity Serbs for Serbs invested 4,270,862 dinars in this project. The ground floor rooms of the house, the bathroom, kitchen, roof reconstruction, insulation, gutters, path around the house, chimney, electrical and water installations, floor heating system have been completely finished. One child's room has been completed on the first floor, and the rest will be taken care of by the family over time. In addition to the completion and renovation of the house, furniture was also provided (corner set, two bunk beds with mattresses, dining table with six chairs, three wardrobes, two desks with two chairs, refrigerator, washing machine and electric stove), and the carpentry material was donated by the company Alu team 012.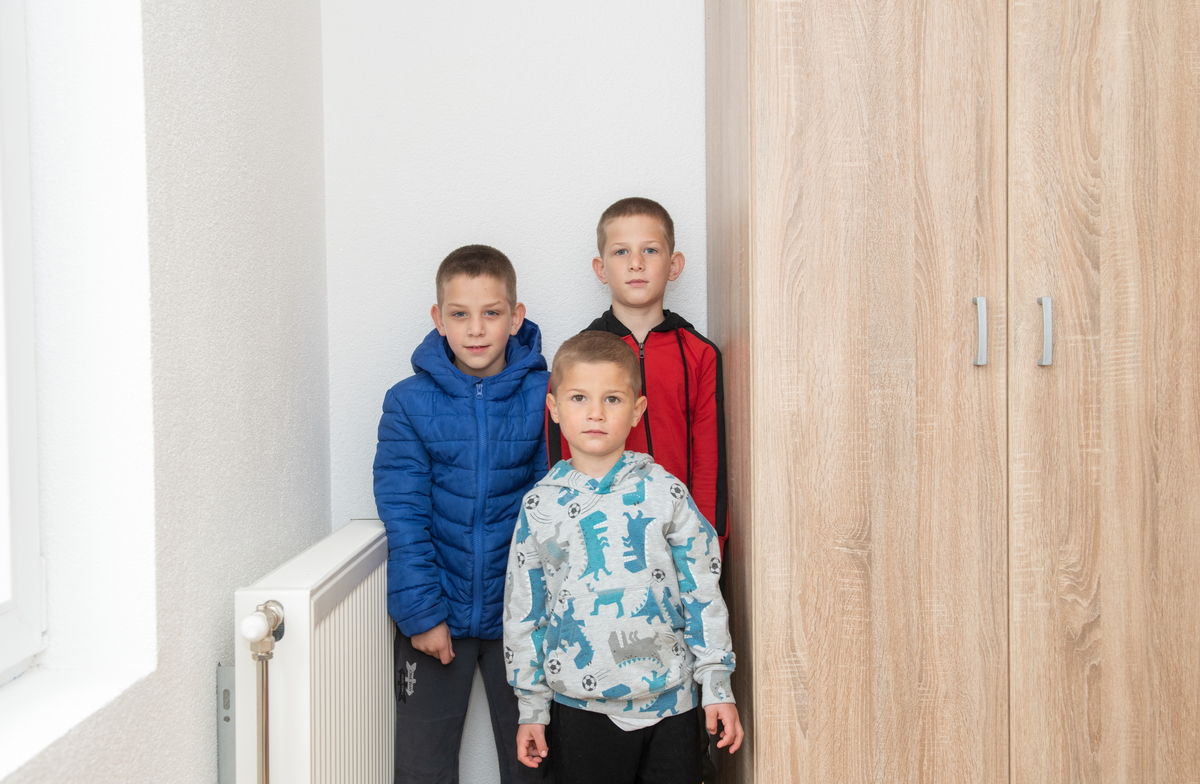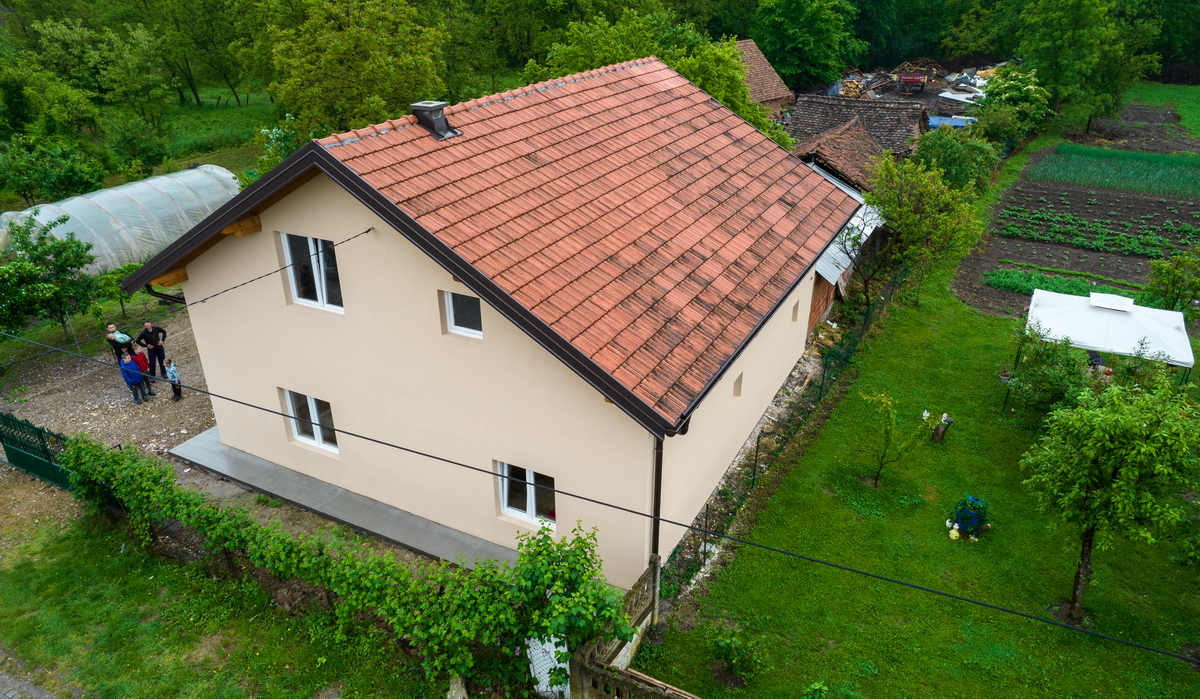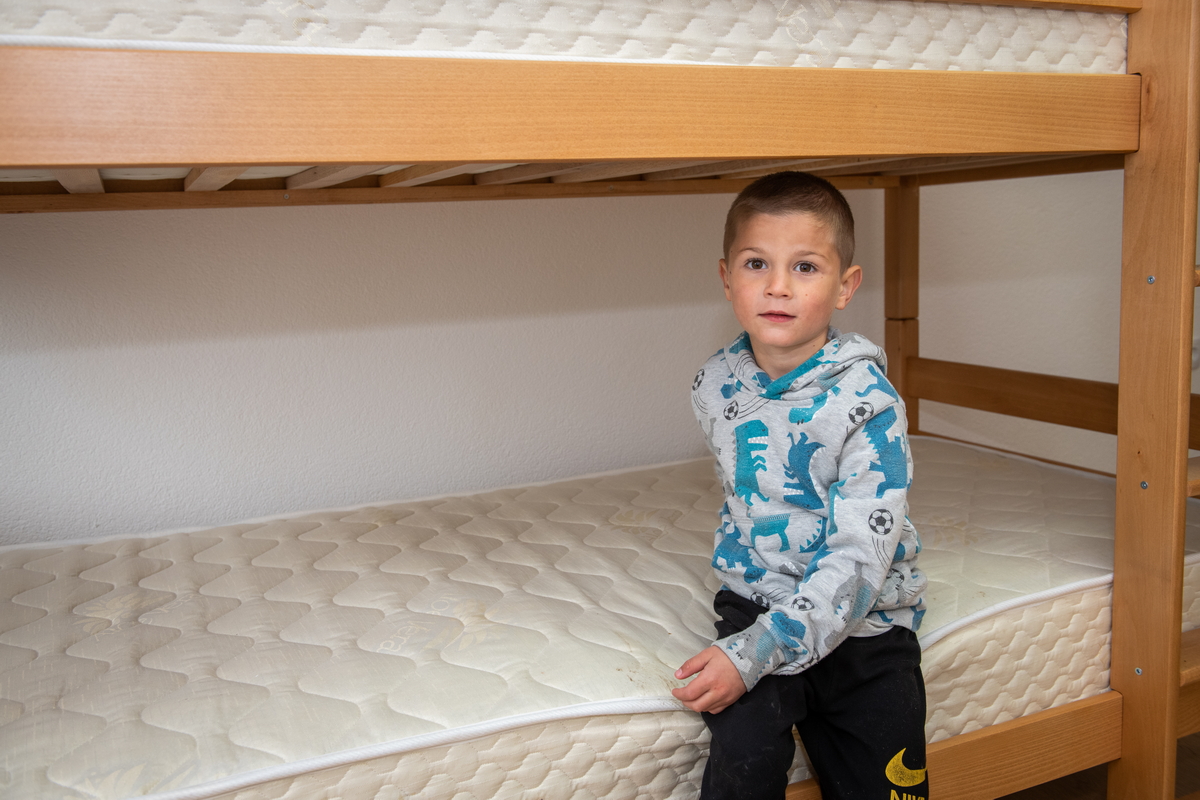 There are many people, too many to be individually named, who made financial donations towards this project which provided the Cvetković family with a beautiful house and a new beginning. There were others who  helped the family directly with goods and monetary donations.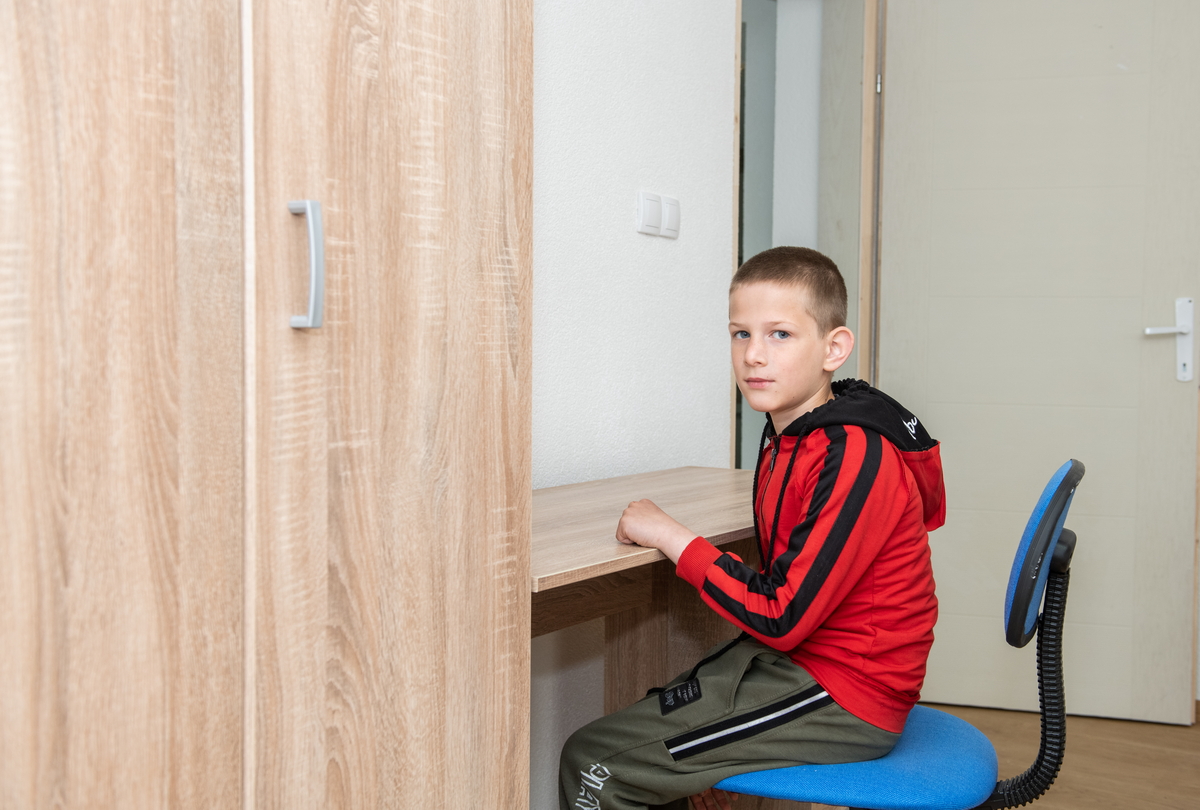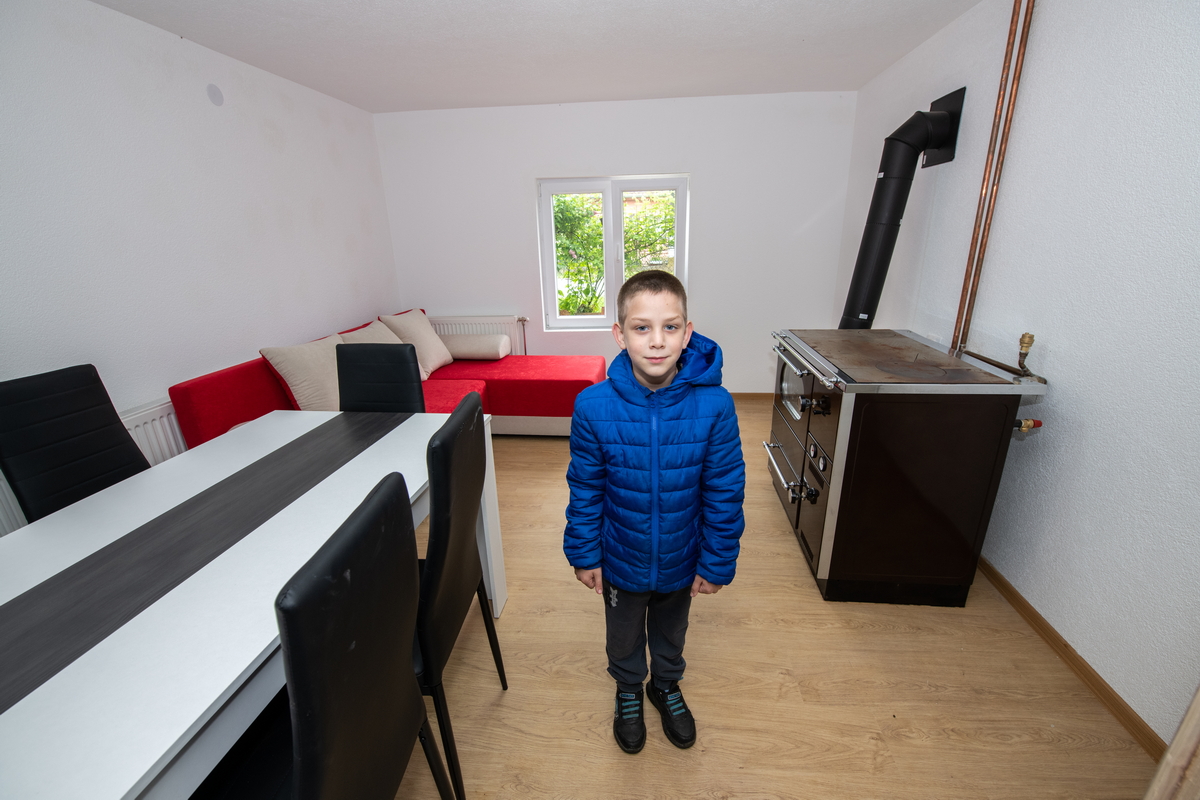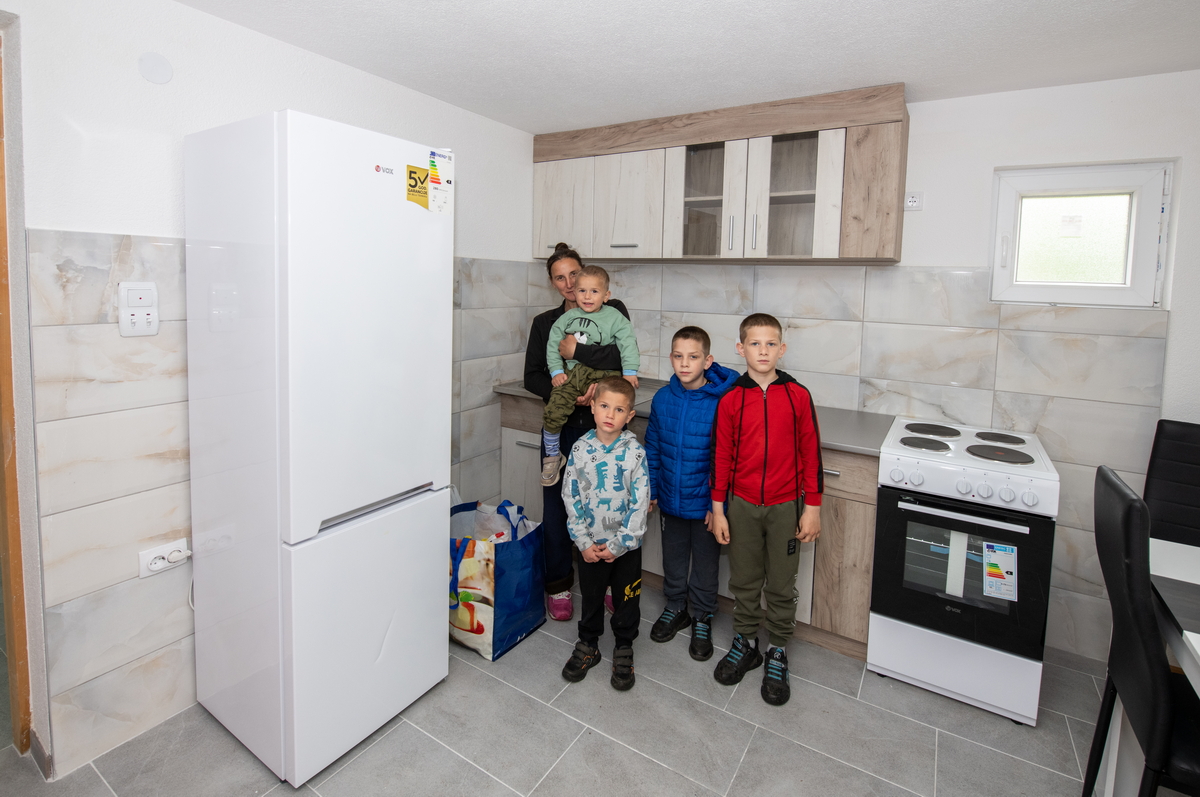 We remind you that the Cvetkovićs live in the village of Trnovče near Velika Plana, and you can find out more about them in the report from our first visit. Apart from the children, the parents also take care of grandfather Ljubiša, who, in addition to psychological problems, lost his leg, and grandmother Ljiljana, who after four stomach operations, throat cancer and the removal of her vocal cords can no longer speak. Recently, Ivica has also had health problems, but that does not prevent him from working in a private utility company, earning a living and fighting hard for his family.
Now I will be able to sleep more peacefully, I no longer have any expenses for the house. We have a place to organize celebrations and birthdays. My wife is most pleased with the bathroom, we can shower in peace. Earlier, we were afraid that something would happen because of poorly done installations – Ivica said at the end.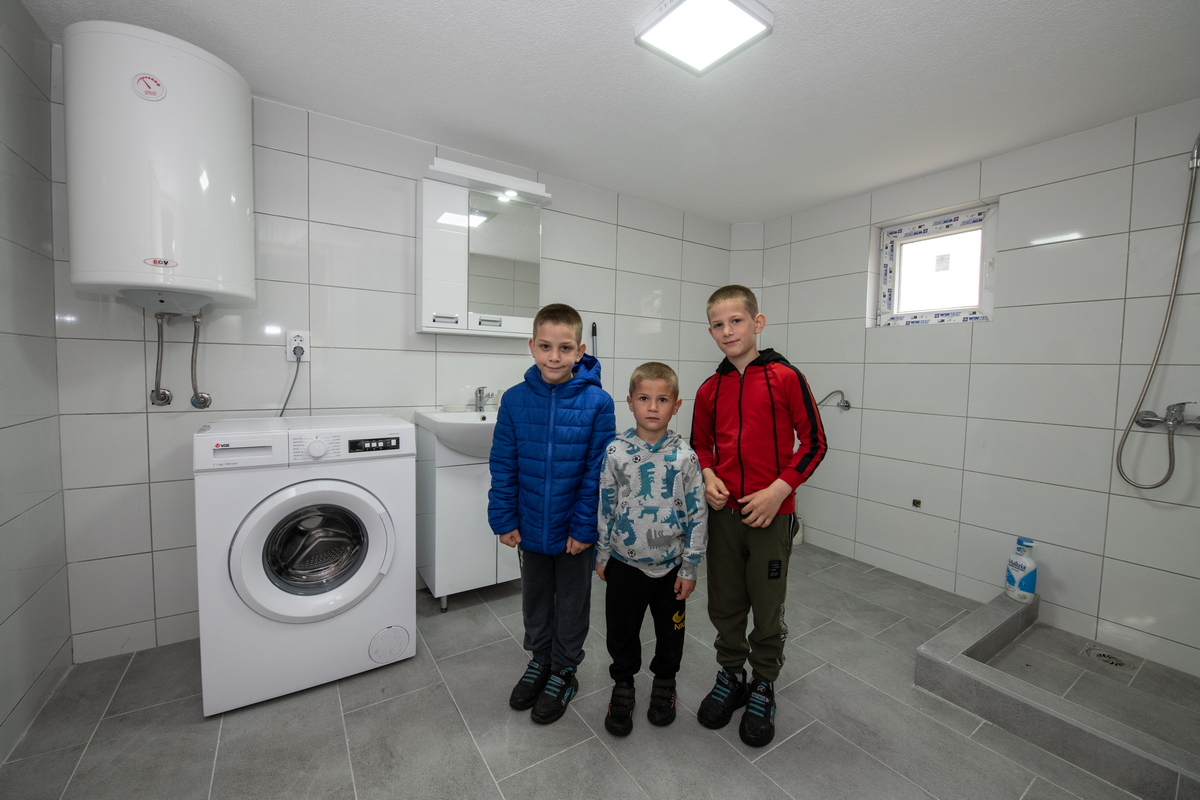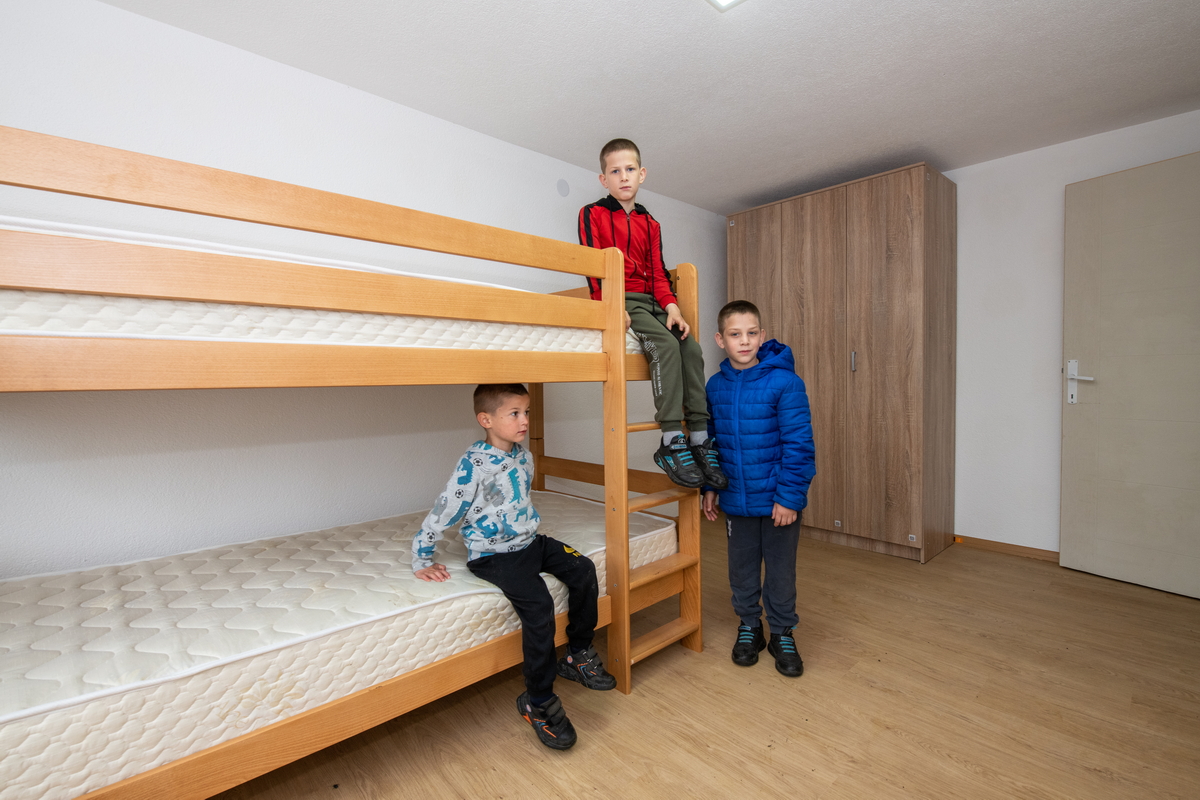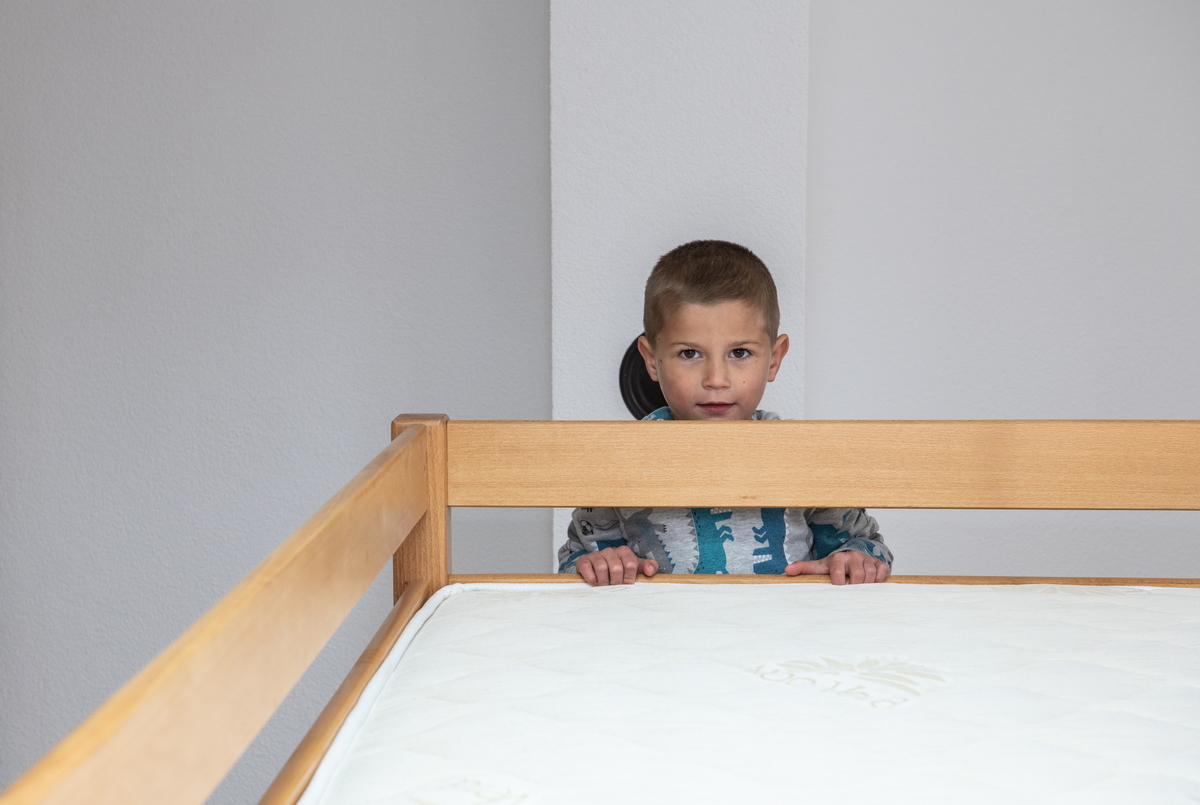 The Cvetković family is one of more than 200 families for whom we have launched fundraising projects this year. We invite all good people around the world to continue providing concrete support!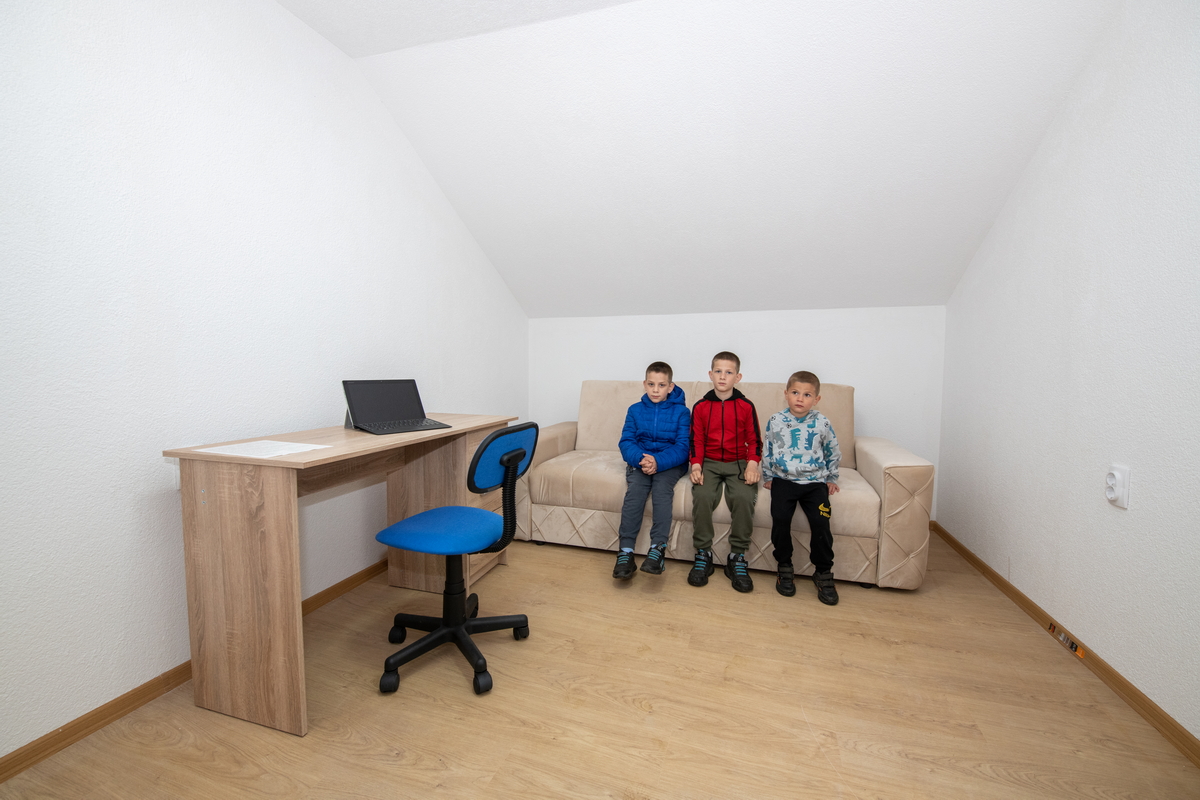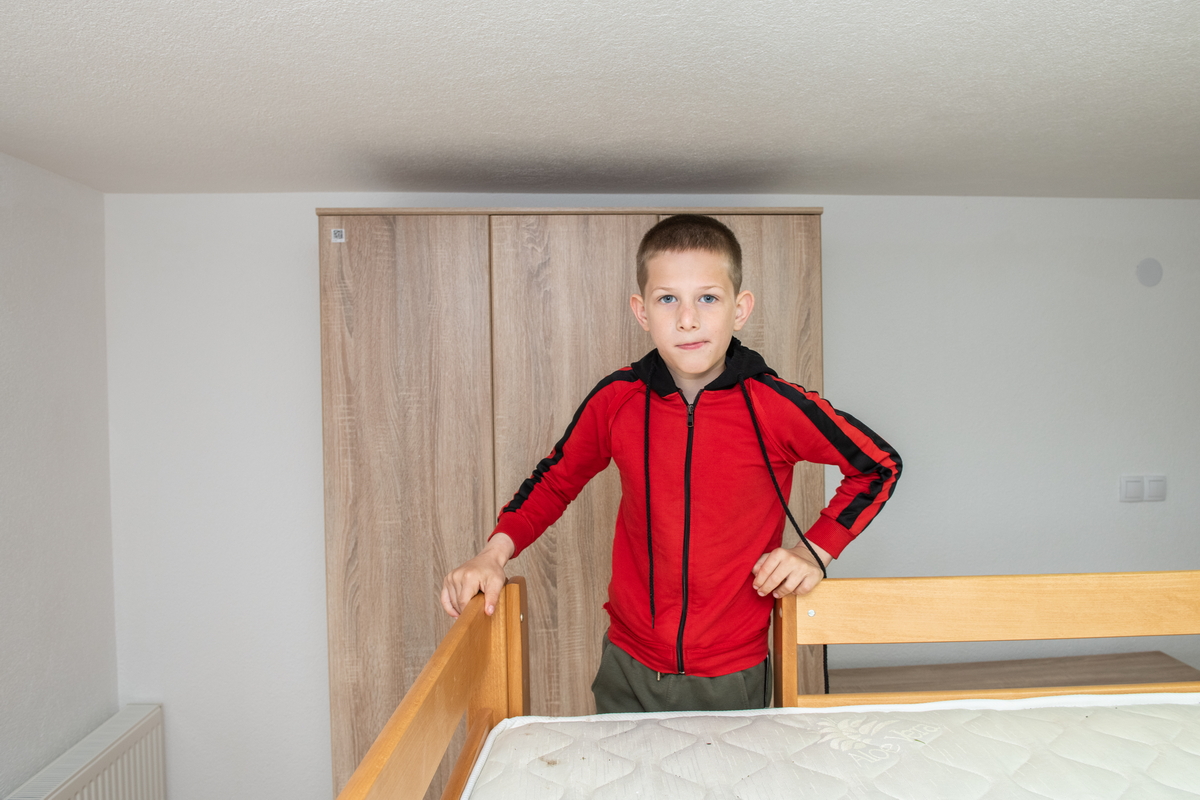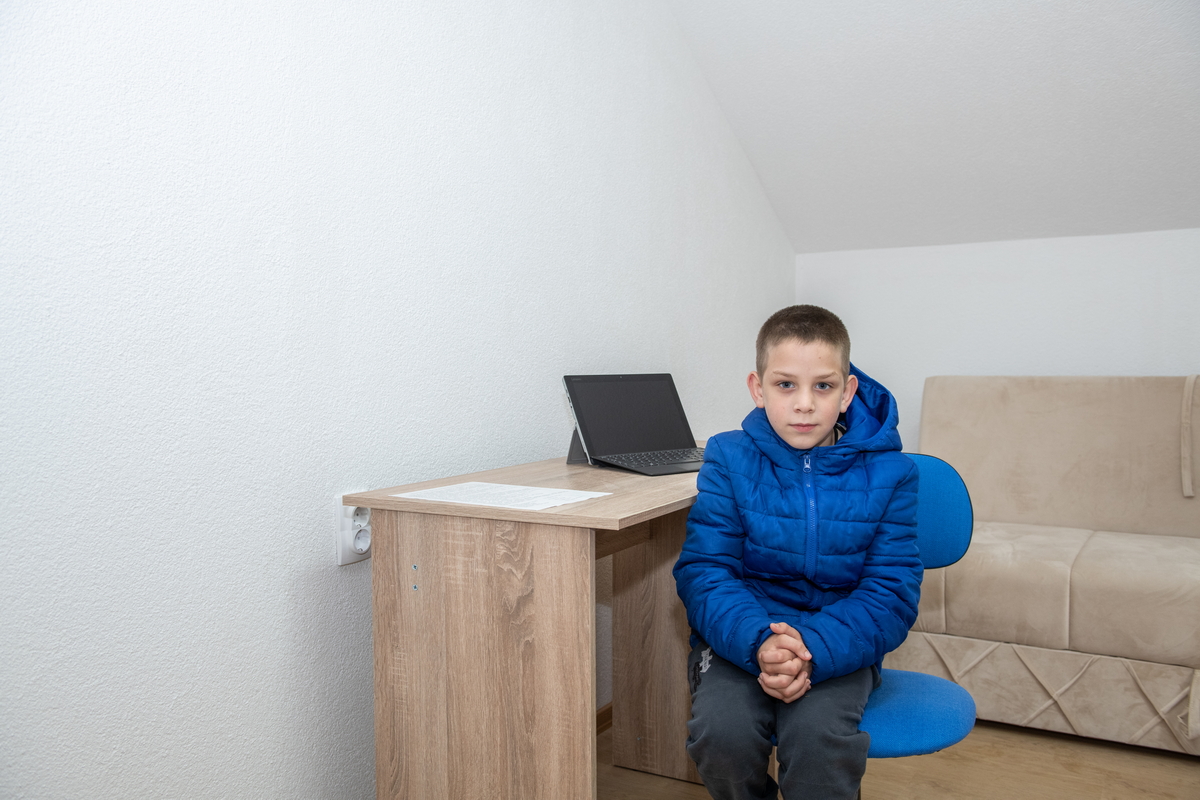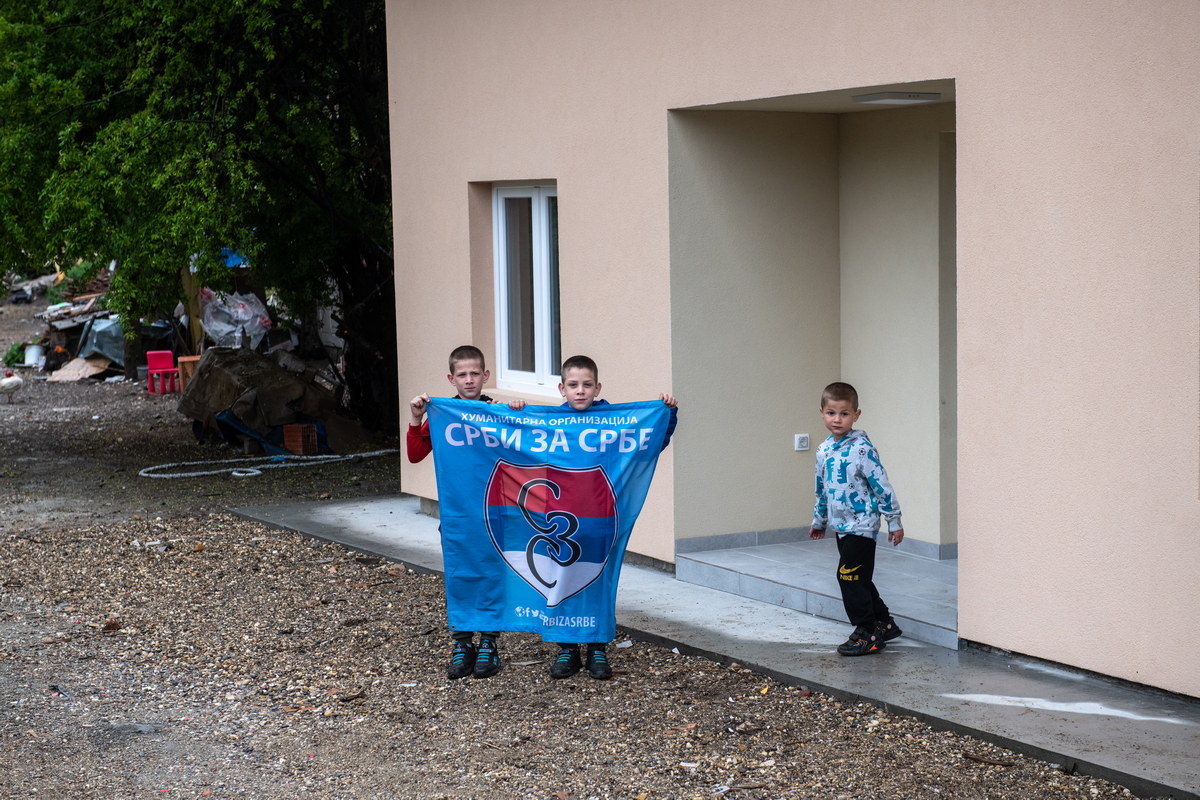 A few photos where you can see the conditions in which the Cvetkovićs lived before: