Cracked walls, crumbling furniture and holes in the floor – this is the saddest house in Kučevište!
In the southern foothills of Skopje-Montenegro, about fifteen kilometers from Skopje, is the village of Kučevište, which, historically speaking, was of great importance to the Serb community in this area.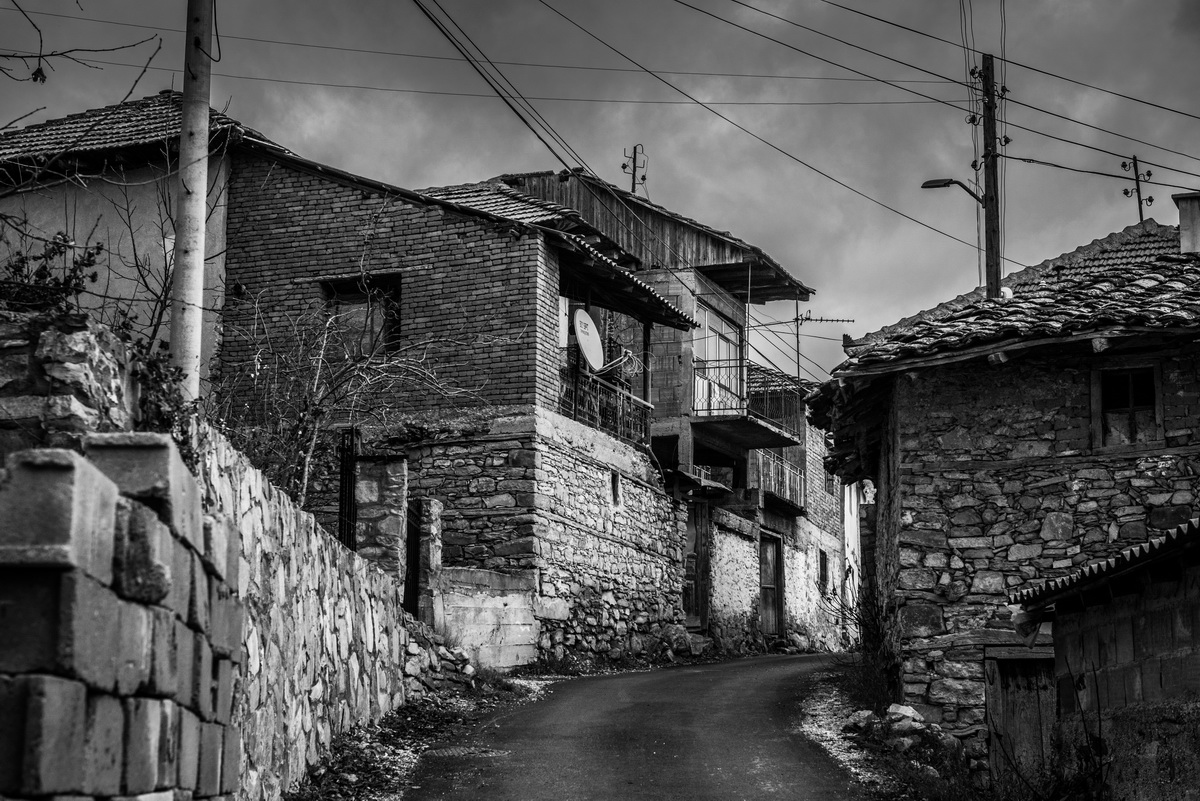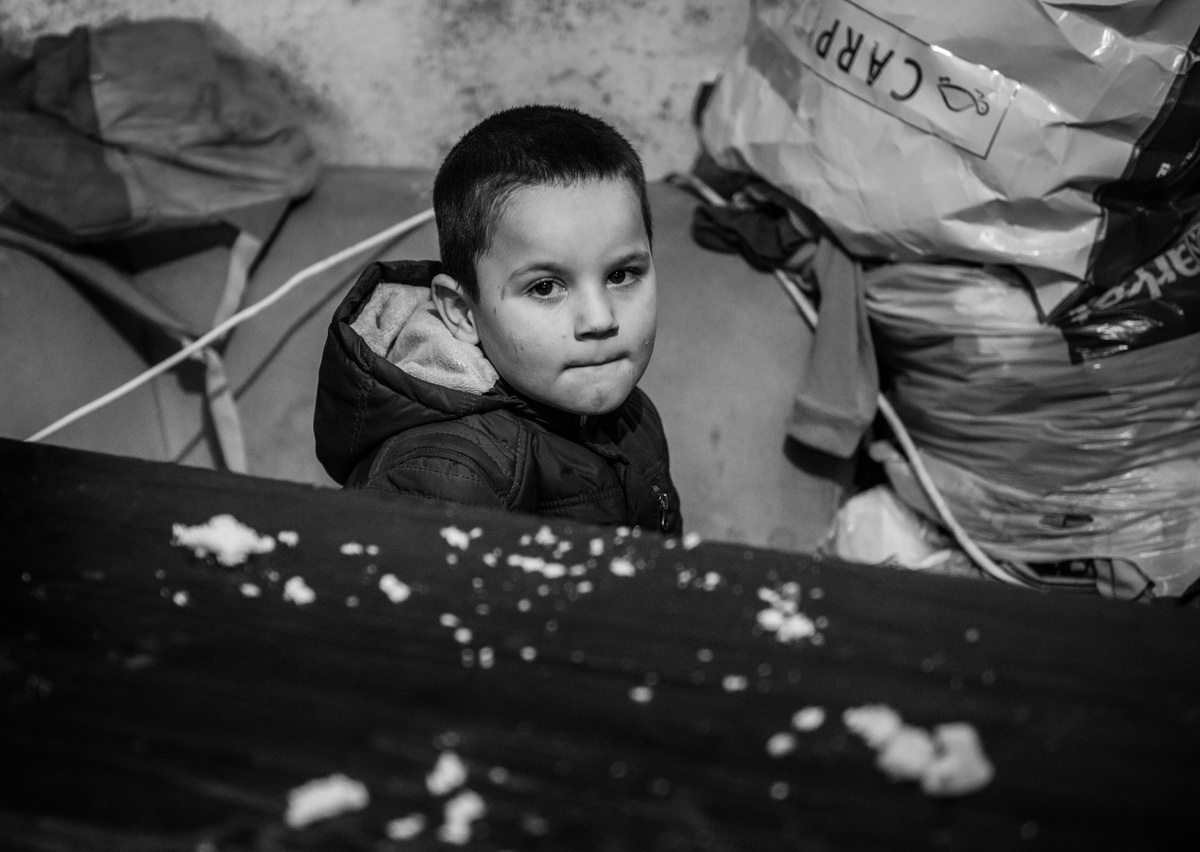 The narrow streets, densely packed with houses that are an odd combination of original earthen houses that have added upgraded additions for more support and room, show us that the inhabitants of this poor village live very hard lives. This time we come, as they say, to the saddest house in Kučevište.
In front of the building under demolition, partially blocked due to various objects placed in front, we find one of the most shocking scenes – sick mother Lenče holding her youngest daughter Aleksandra (1). She looked down, with a sad grimace on her face, as if she answered all the questions we wanted to ask in a second.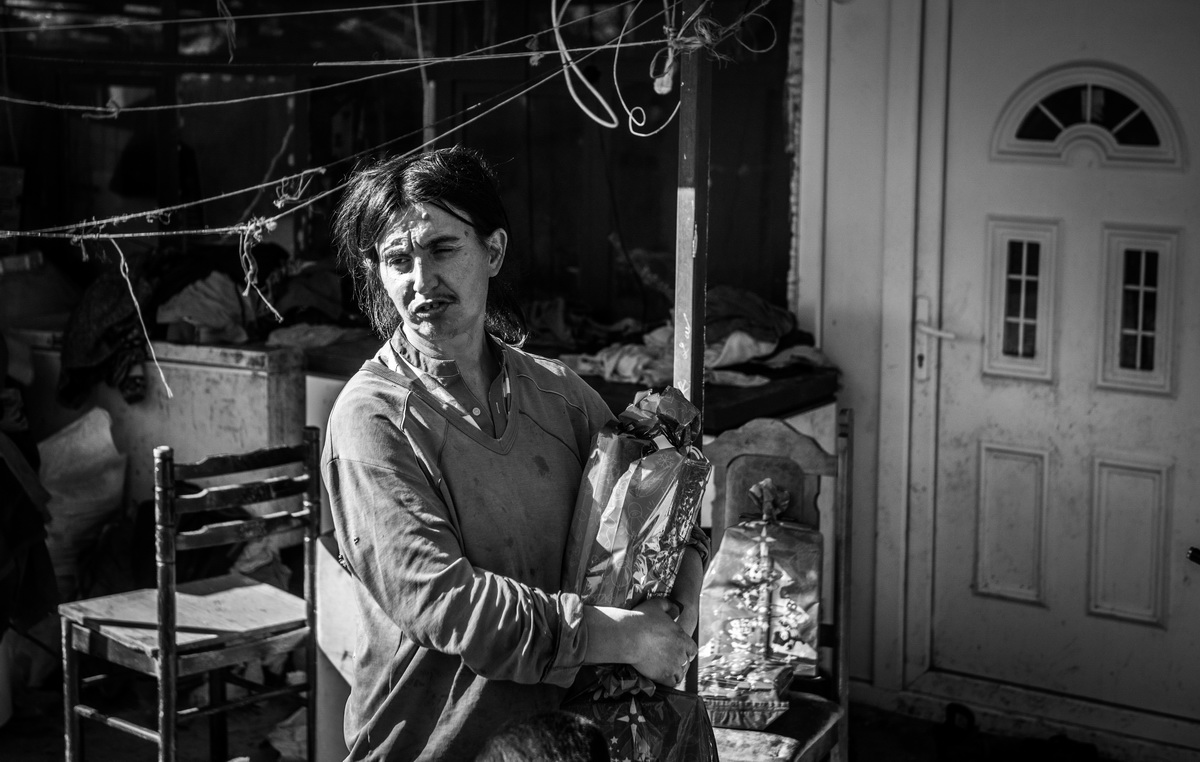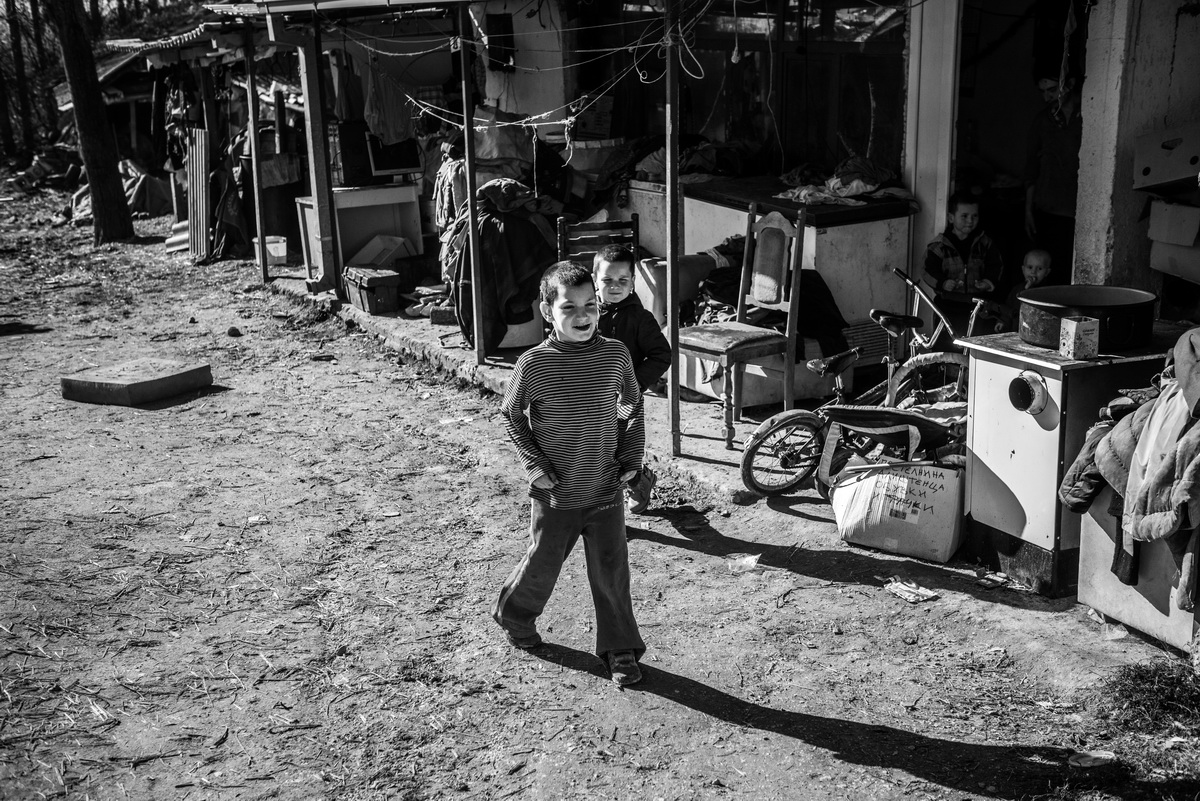 Behind her, as if in some order, one next to the other, enter Martin (12), Alex (8), Spasa (5) and Darko (2)  watching us carefully and mysteriously because they are not used to someone coming to visit them. After a few seconds of getting to know each other and after handing them the packages we brought for them, we see a ray of light in their eyes that, at least for a short time, drives away thoughts about what we will find when we go inside.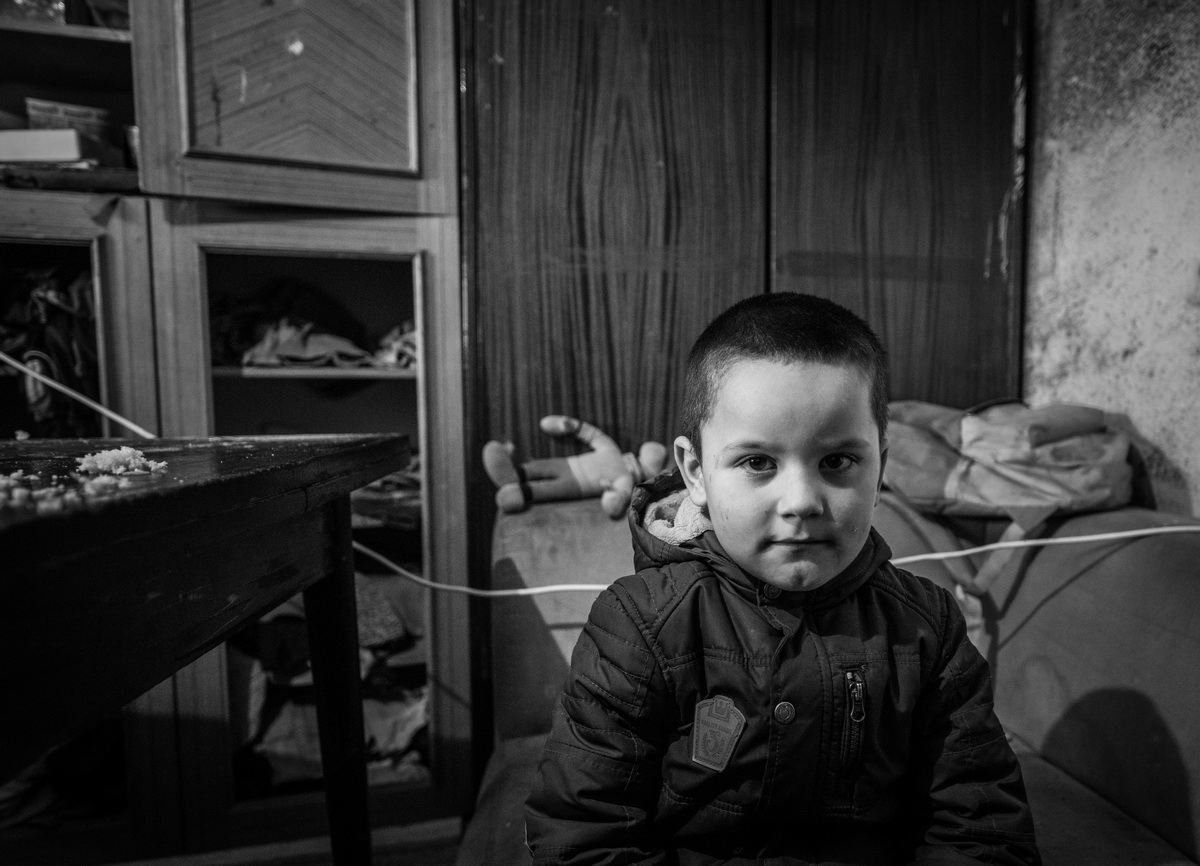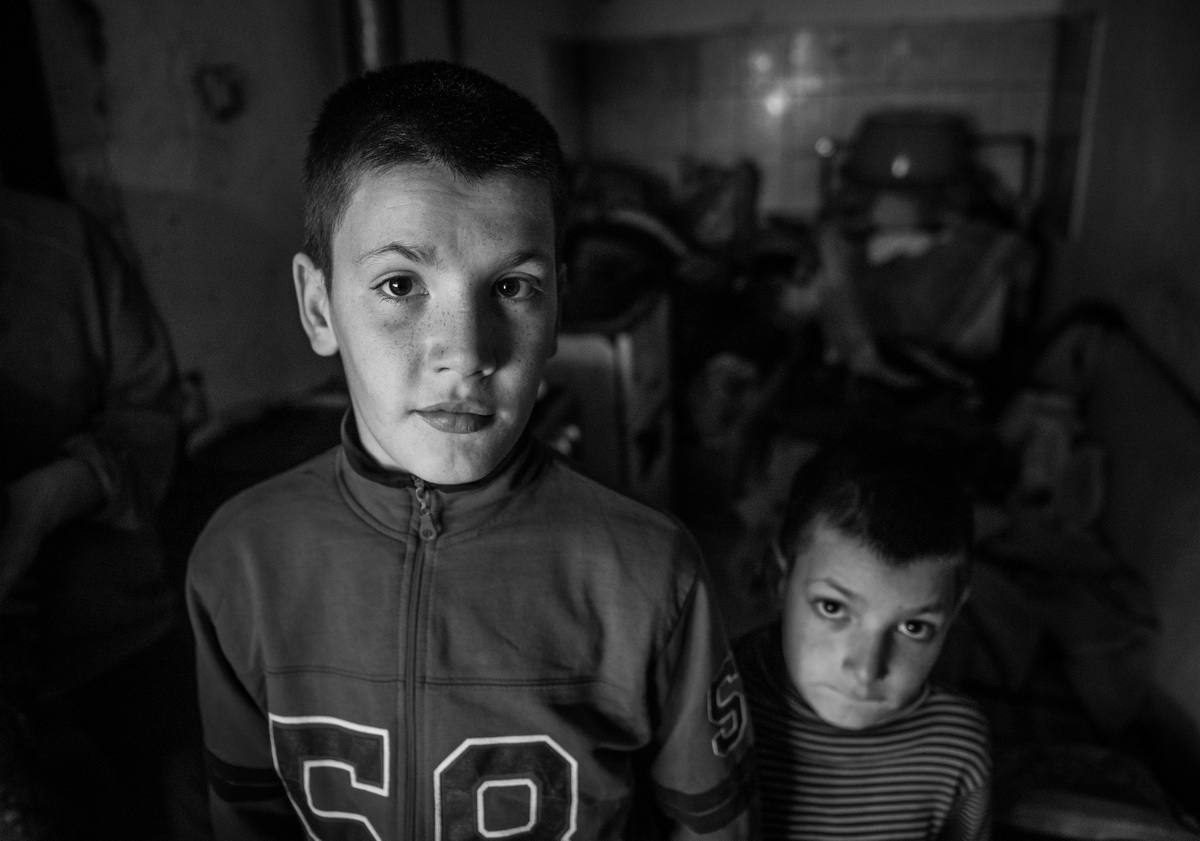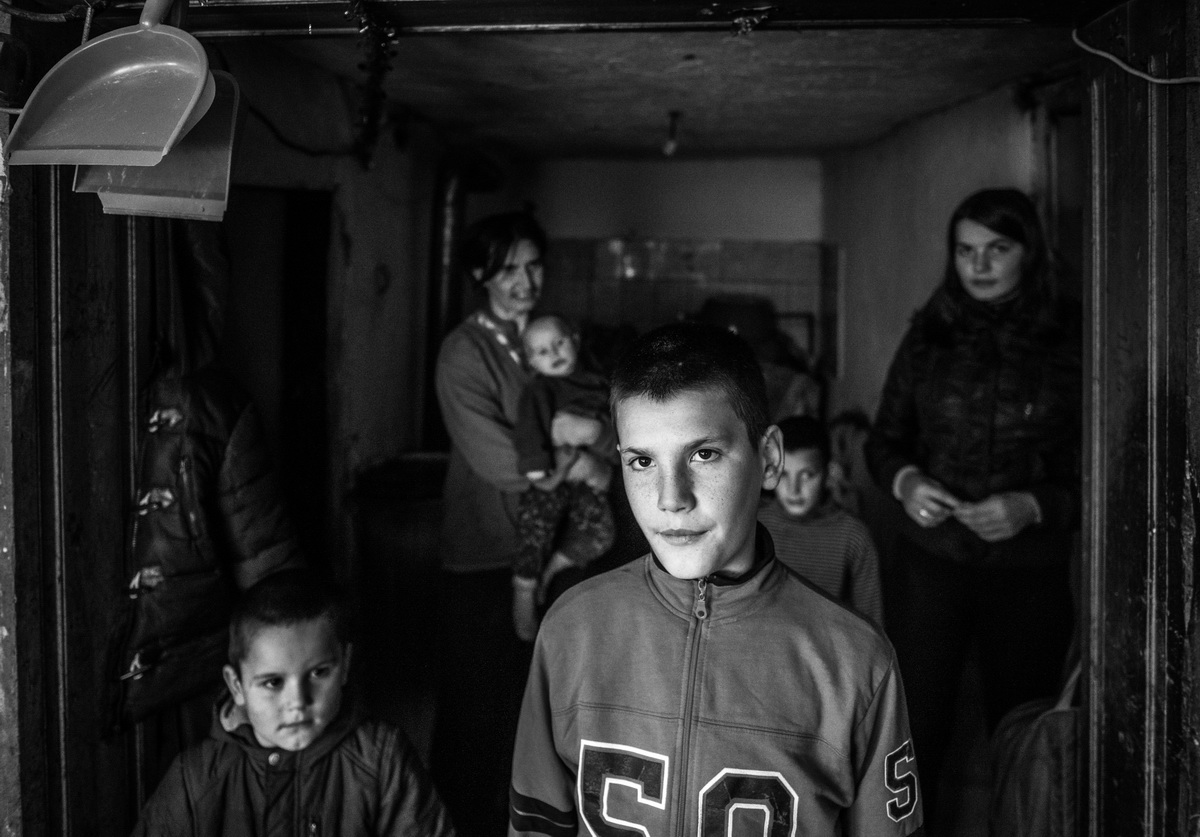 If the color gray describes what we saw in front of the house, the situation in the house itself would be simply described in black. Cracked walls completely destroyed by mold, decaying furniture, damaged floors and broken mirror on the wall – a sight not seen in horror movies – is the harsh reality for the eight children of the Komnenov family!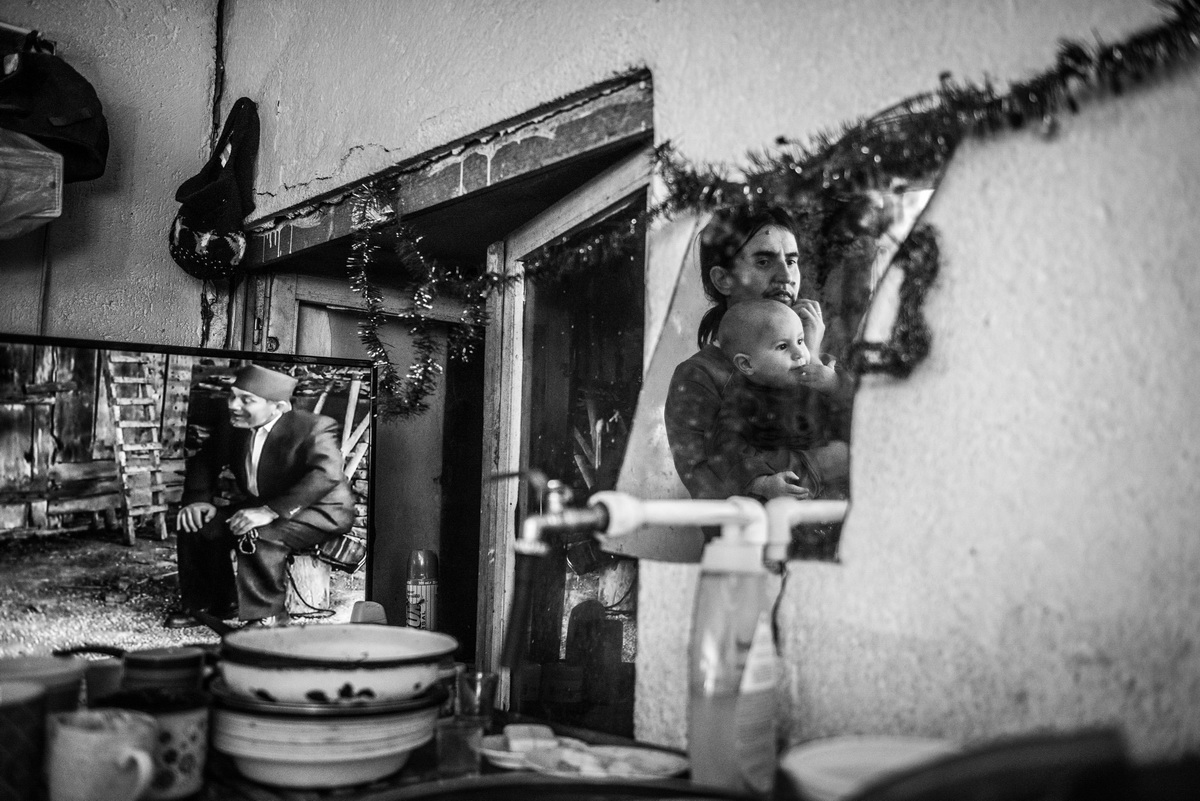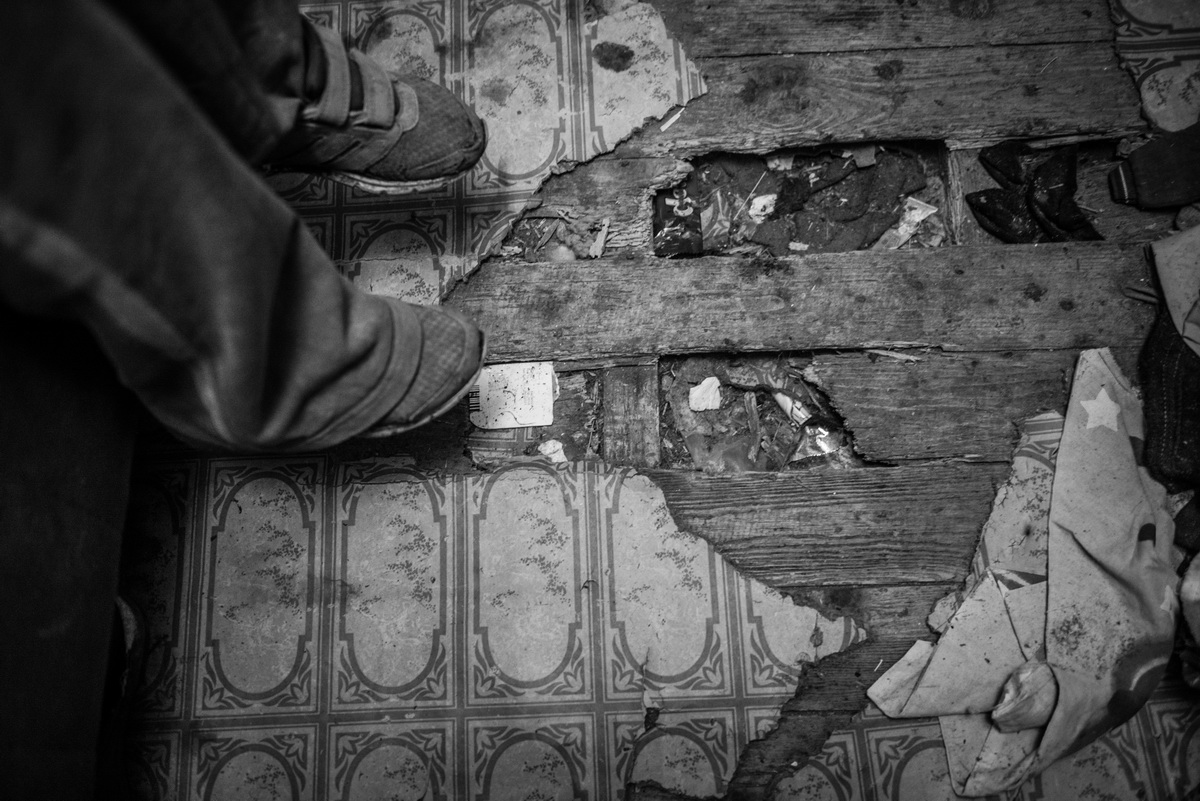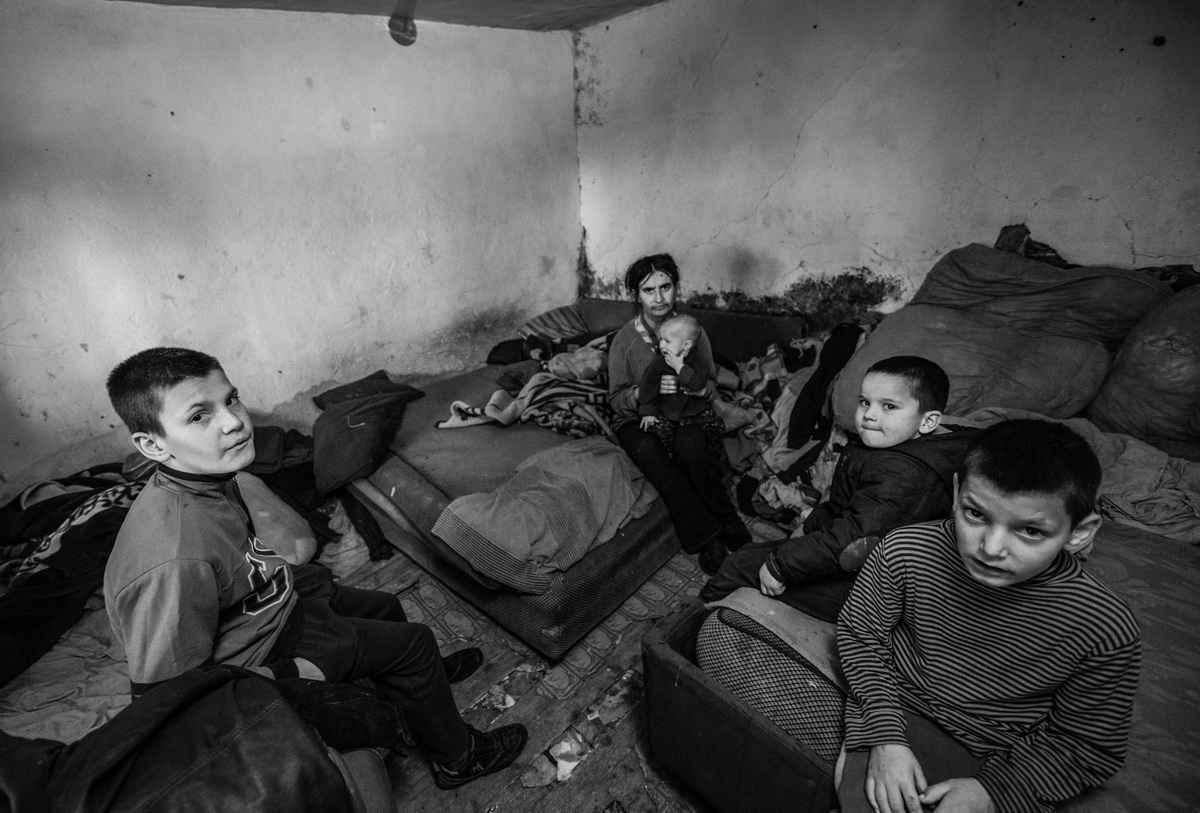 Unfortunately, during the visit, we did not have the opportunity to meet father Ljubče, who works in water supply, and daughters – Martina (12) and Dragica (8) who were at school, but the eldest daughter Ivana (13) came at the very end of our visit. An interesting note related to their elementary school Ćirilo and Metodije in Kučevište, is that the Komnenov family, because of its numbers, saved the closing of the classes in the Serbian language!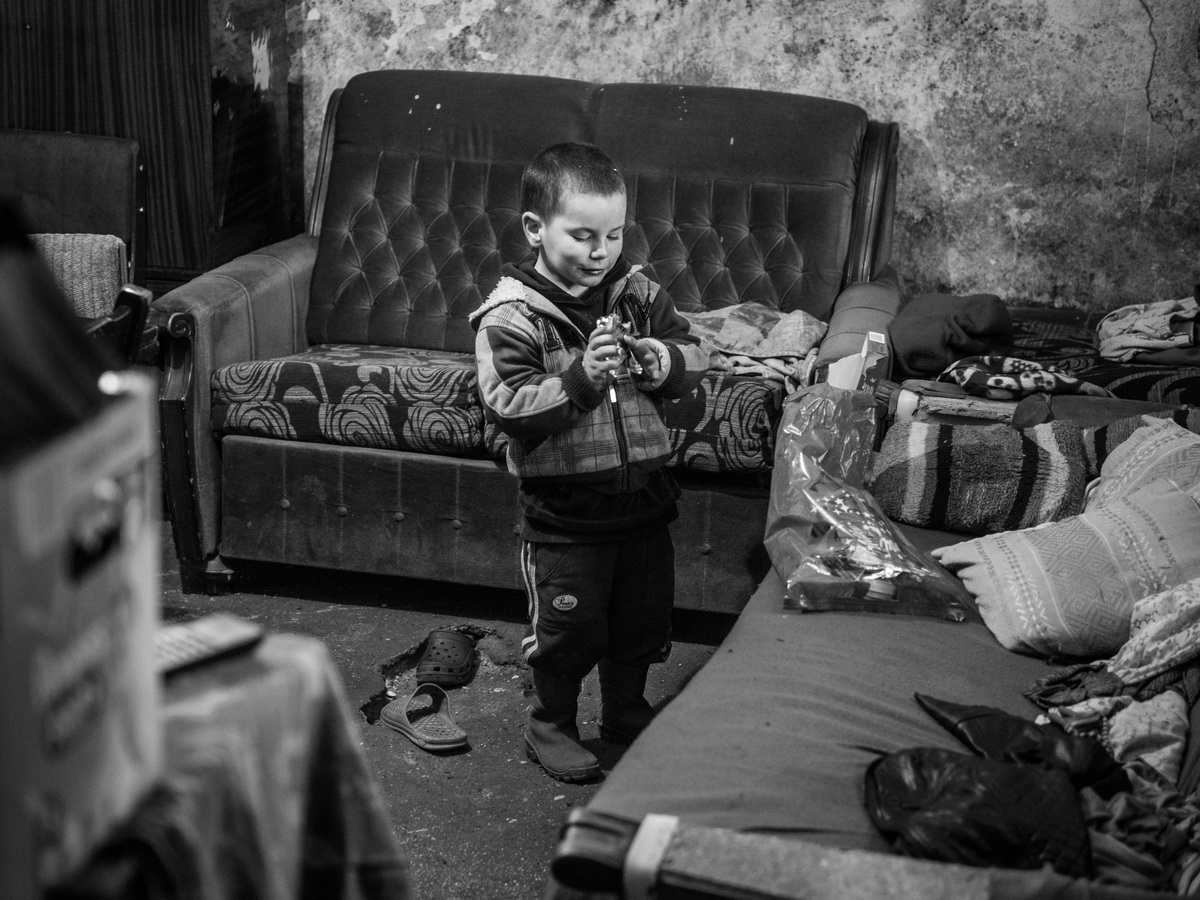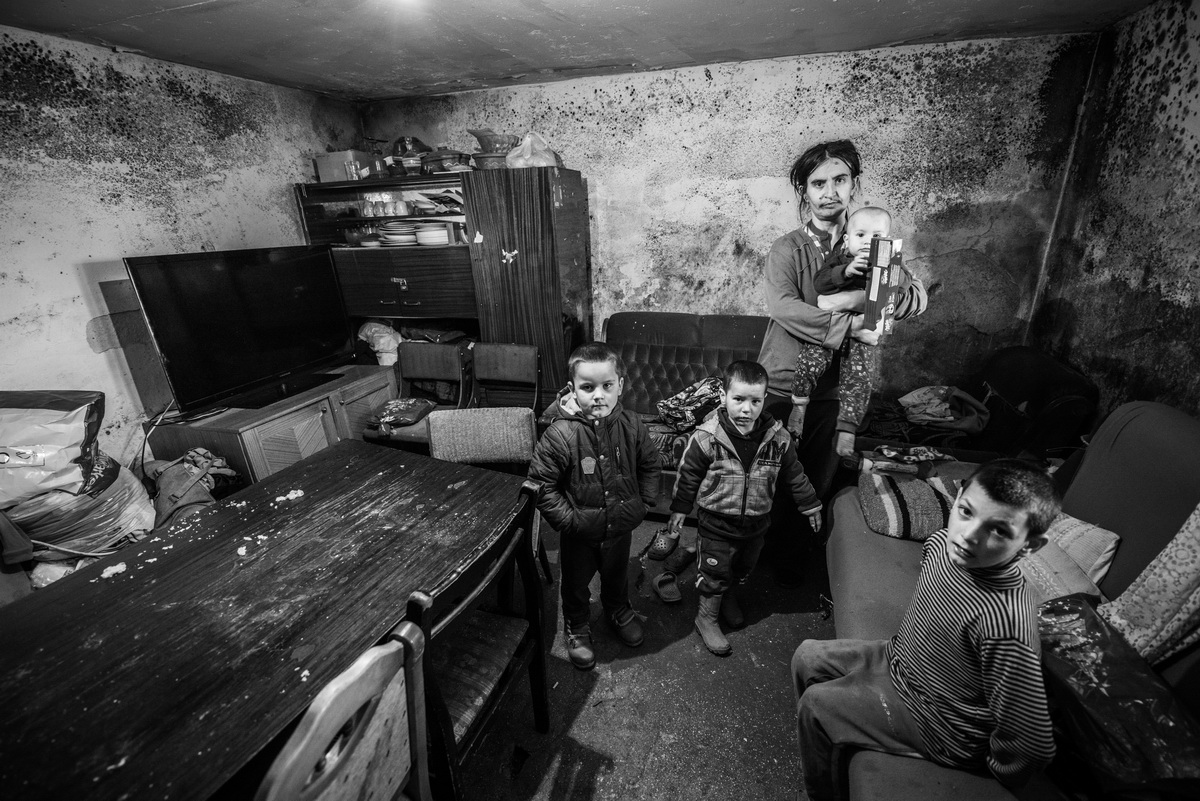 Although we are aware that the problem faced by this large family is beyond the capabilities of our organization and that professional services need to do their part, the focus of our organization is always on children and creating better living conditions that every child deserves.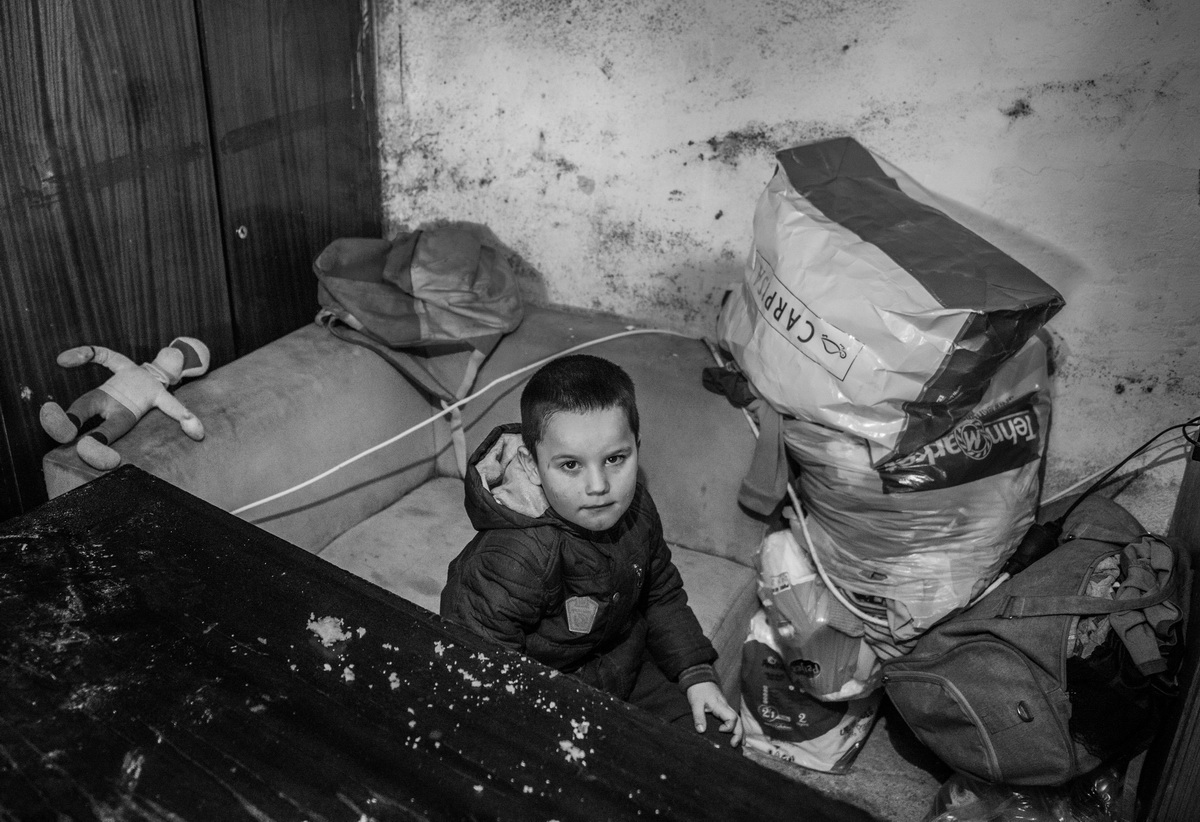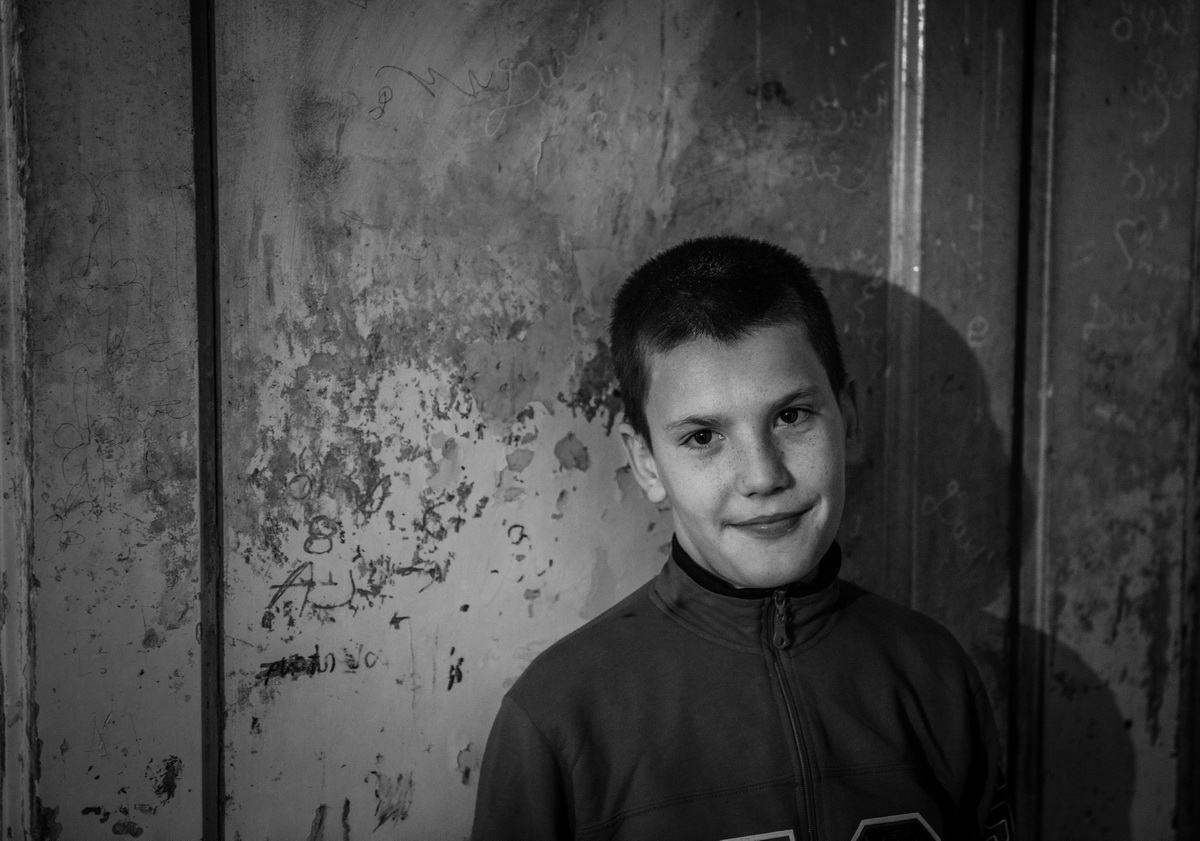 For that reason, the Charity Organization Serbs for Serbs is launching a big action to build a new house for the Komnenov family! We invite all donors and friends of the organization to join us so that we can successfully complete another big project in Northern Macedonia. Be their first well-wishing visitor!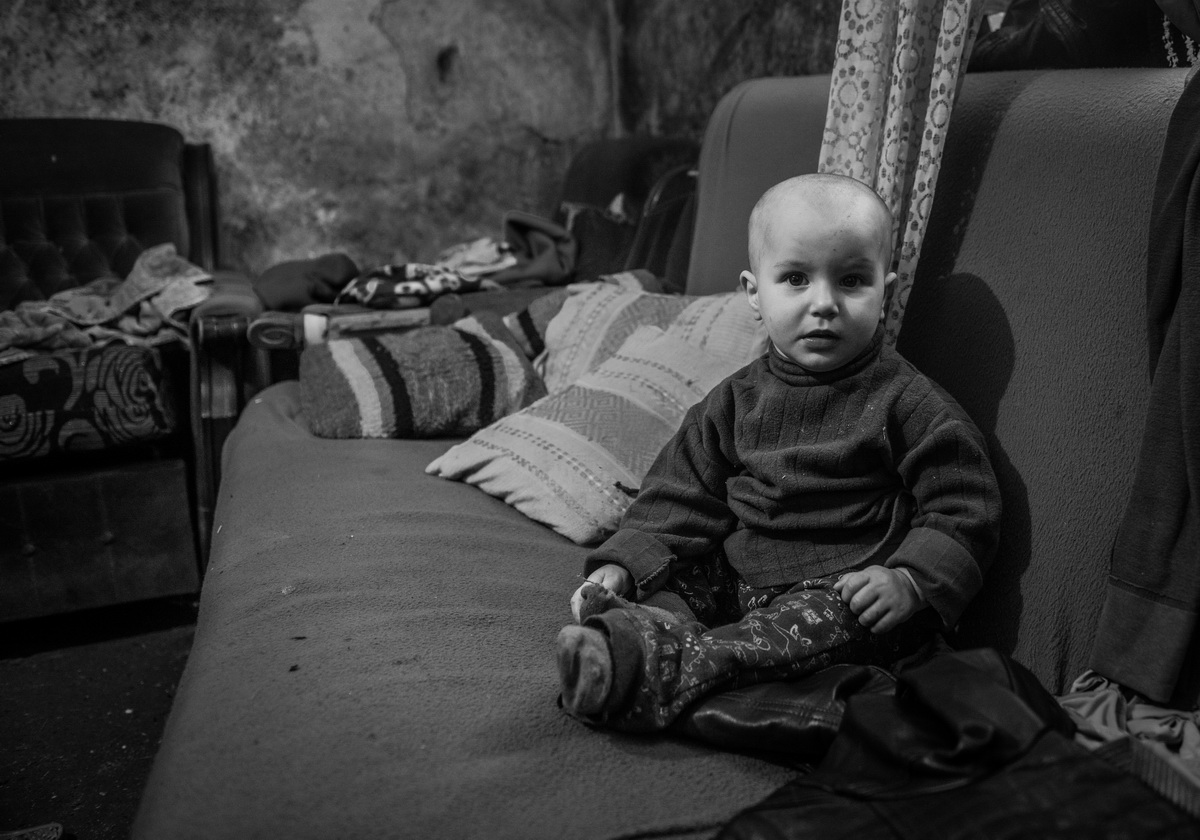 Here is how you can donate:


SERBIA
1. SMS to 7763 (200 RSD)2. Account: 160-279491-71, Banka Intesa
2. Pay Pal
3. Foreign currency account



REPUBLIC OF SRPSKA
1. Call 17763 (2 КМ)
2. Account: 56201281300241-58 (NLB bank)
3. Pay Pal



MONTENEGRO
1. Account: 510-91548-03 (CKG bank)
2. Pay Pal


USA
1. Donation platform (credit card, bank account)
2. Pay Pal
3. Check to: Serbs for Serbs, Po Box 34206 Chicago, IL 60634
*all donors exercise the right to tax deductions


CANADA
1. Pay Pal
2. Check to: Serbs for Serbs Canada, 635 The Queensway, Lower Level, Toronto, ON, M8Y 3B3
3. Е-transfer to: donate@serbsforserbs.ca
*all donors exercise the right to tax deductions


GERMANY
1. IBAN: DE84 7606 0618 0002 7519 92
2. Pay Pal
3. Send text SZS to 81190 (2.99 Euro)
*all donors exercise the right to tax deductions


SWITZERLAND
1. Konto: 61-335679-5
IBAN:CH57 0900 0000 6133 5679 5
Hedwigstrasse 3, 8032 Zurich
2. Pay Pal
3. SMS to 339, SZS 20, SZS 45, SZS 90, etc.
*all donors exercise the right to tax deductions


AUSTRIA
1. IBAN:AT97 3200 0000 1036 4339
SWIFT/BIC: RLNWATWW
Customer: Org. f. hum. Hilfe – Srbi za Srbe
Kalvariengürtel 39/6, 8020 Graz Austria
2. Pay Pal
3. Call 0901 300 201 (3 Euro)


SWEDEN
1. SWISH: 1230 133 900
2. Pay Pal
3. Bank Giro: 5302-1077
4. Account: 5226 1060 858



NORWAY
1. VIPPS: 104 414
2. Pay Pal
3. Account: 1503 83 80483



Patreon



Donation platform (VISA, Mastercard…)