"I don't have to eat anything, but my kids must have!" – six children grow up in a house full of mold! (video)
An eerie autumn silence accompanied the members of the Charity Organization Serbs for Serbs to the village of Rakino Brdo in Osmaci. Gray all around, foreboding an encounter with human suffering.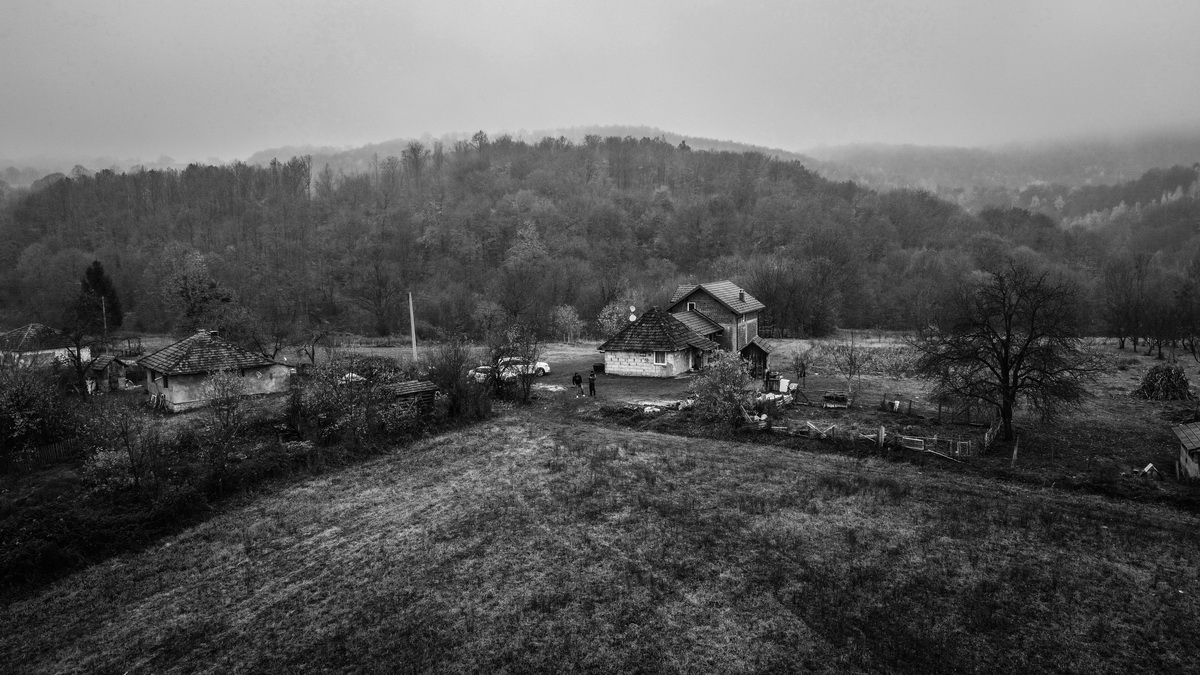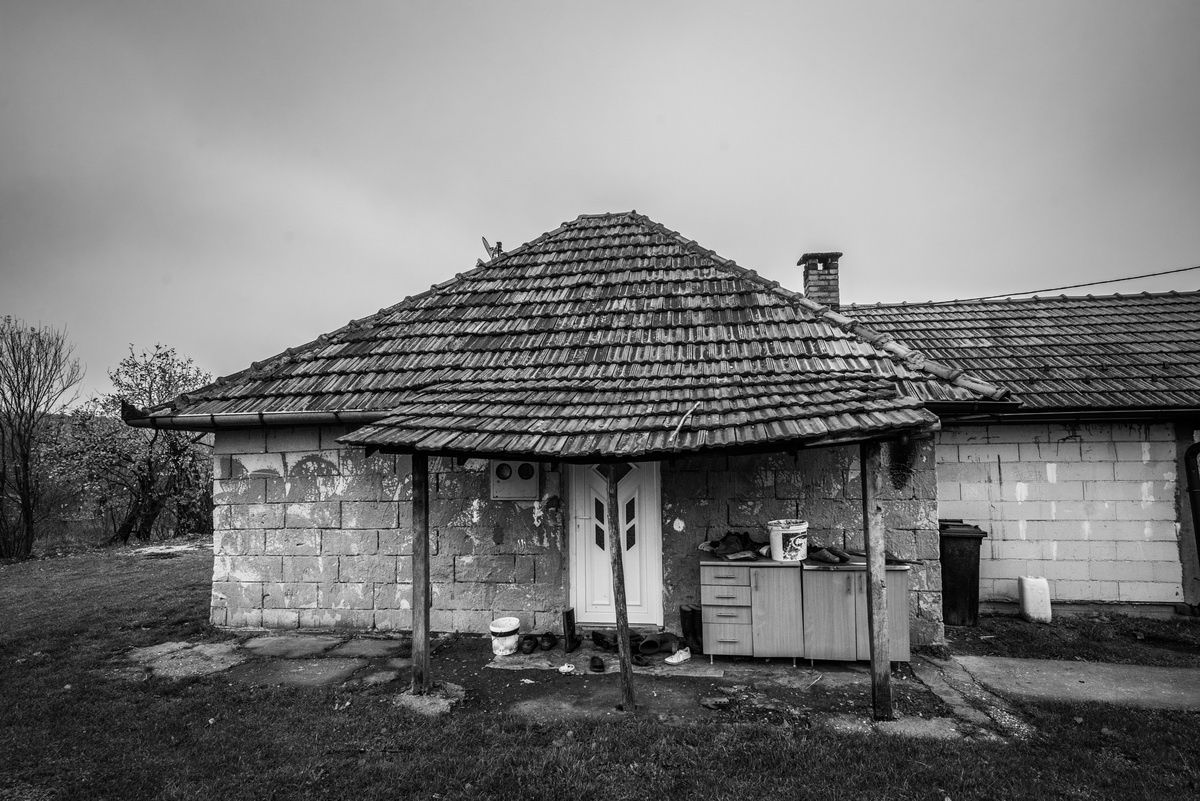 We found the eight-member Ćirković family in an old, dilapidated house. Father Ljubomir (44) said that he contacted our charity himself.
I followed your work and saw that you were helping everyone, so I contacted you, what could I do – said Ljubomir.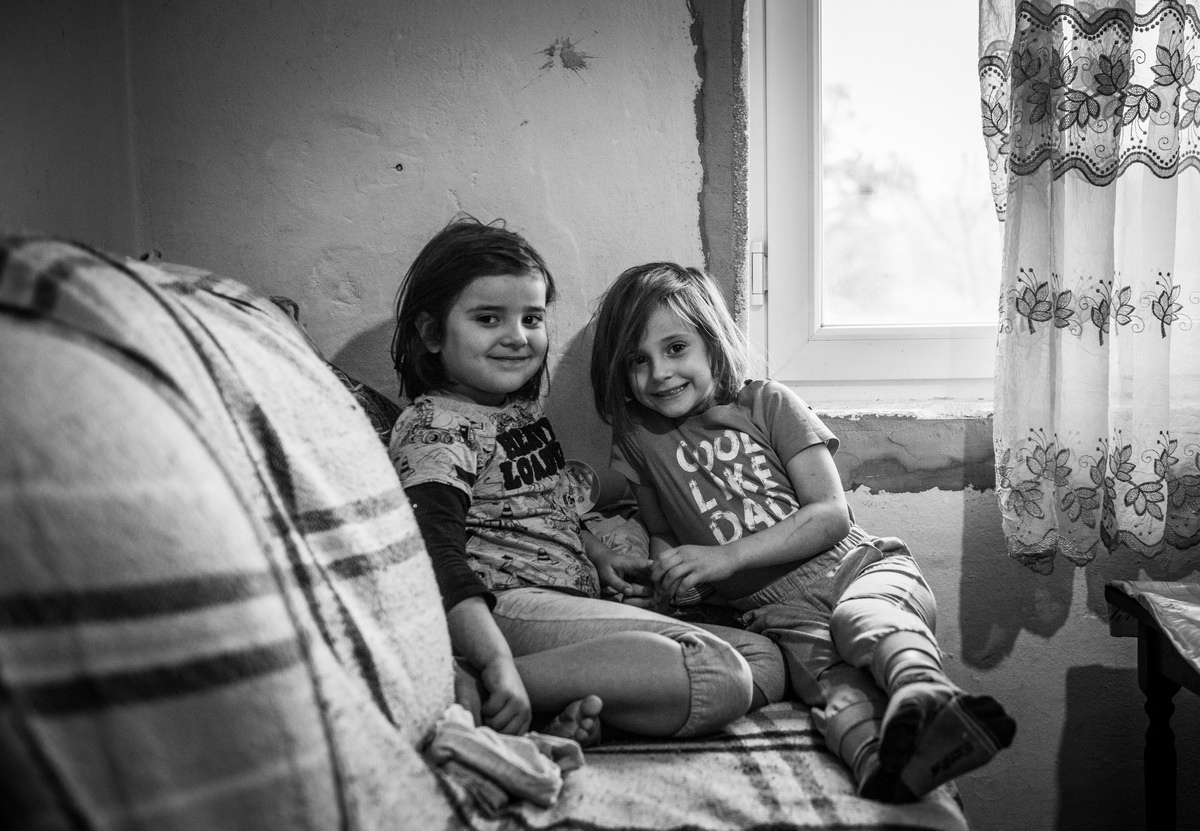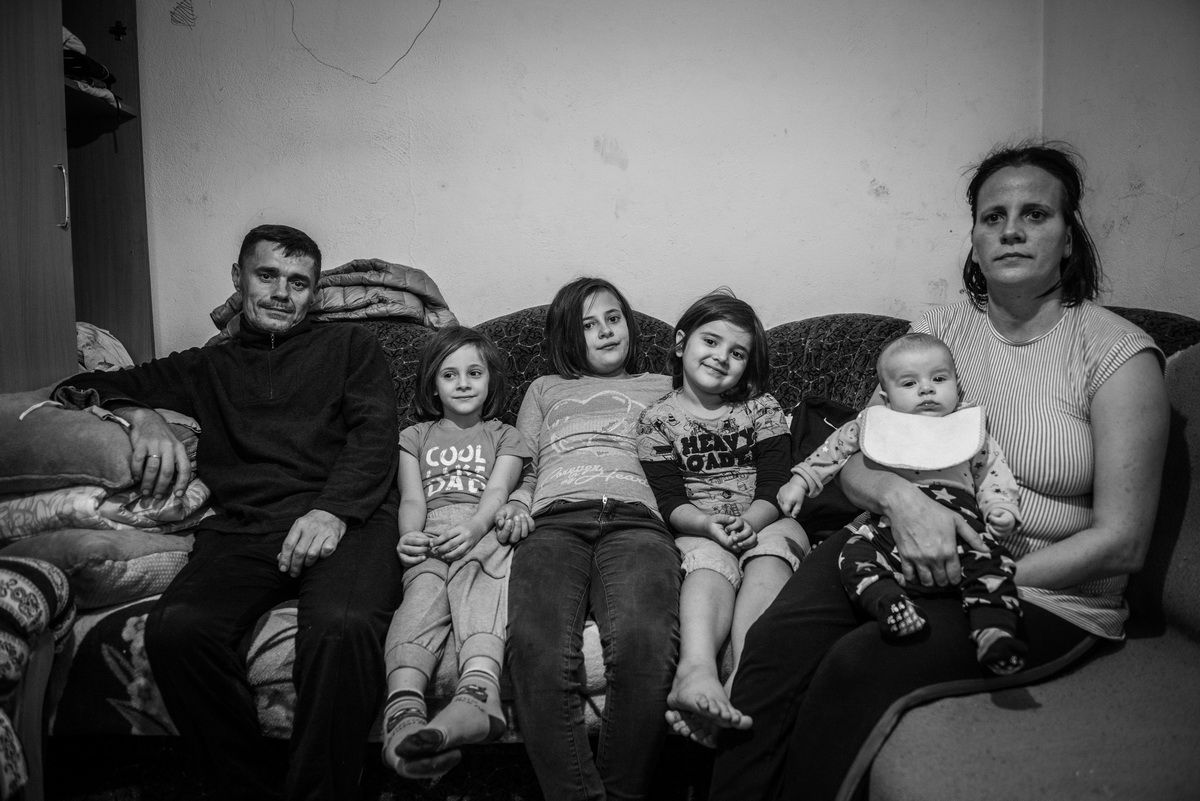 In addition to himself, this family consists of mother Andjelka (34) and their six children: Cvijeta (16), Maja (13), Jovana (10), five-year-old twins Teodora and Magdalena, and baby Andjelko, who is eight months old.
Despite living in poverty, the smiles of these children have not been erased. The closeness between the sisters is immediately noticeable. They take care of each other. Ljubomir is the only wage-earner.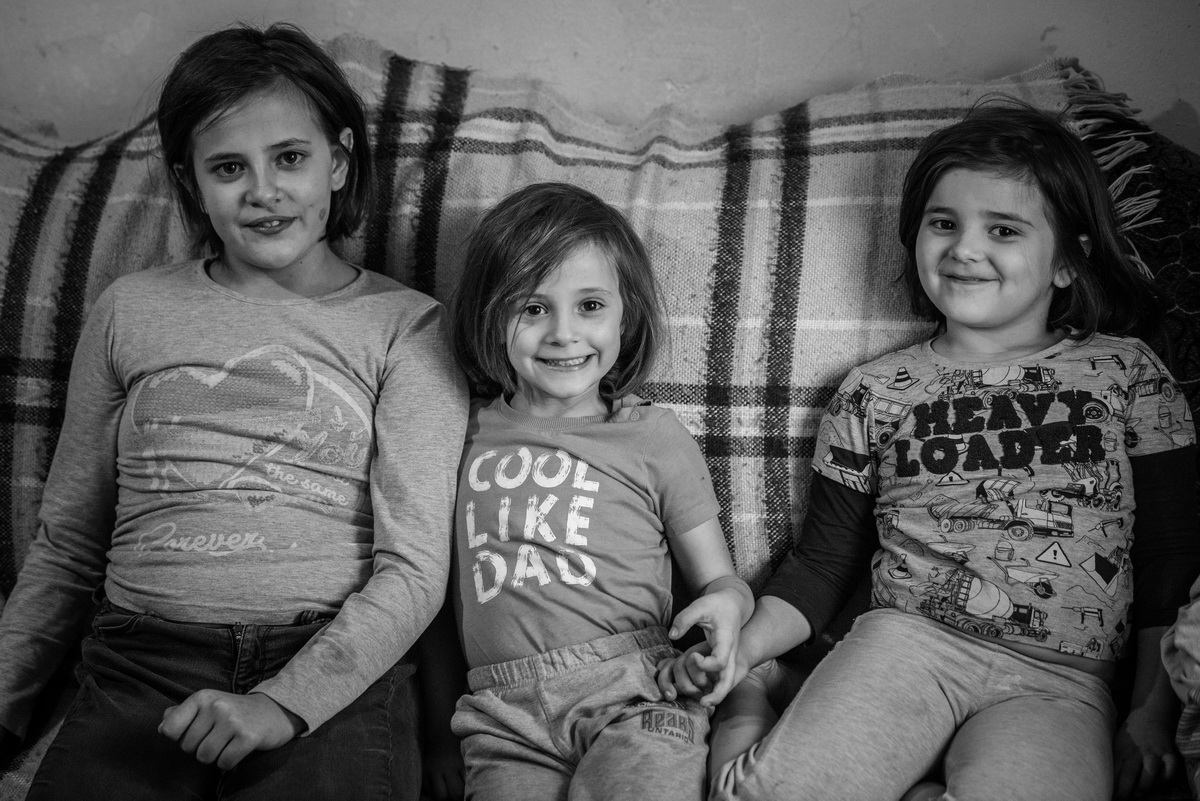 Moisture and mold are everywhere in the house, along with the smell of must and mildew. The mother's sigh tells us everything, as she spreads her arms helplessly and says:
I am most afraid for the children. Just so they don't get sick from this mold, so it doesn't harm them. The most important thing for me is that my children are healthy – said Andjelka.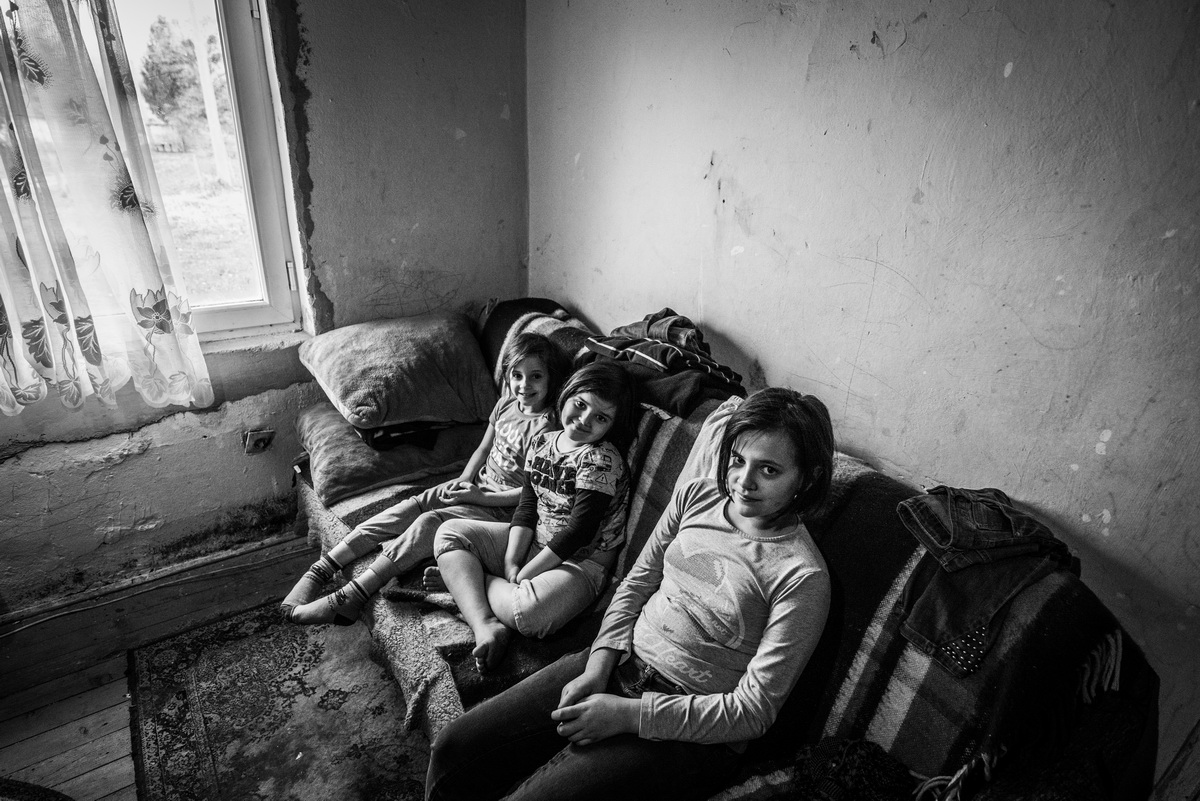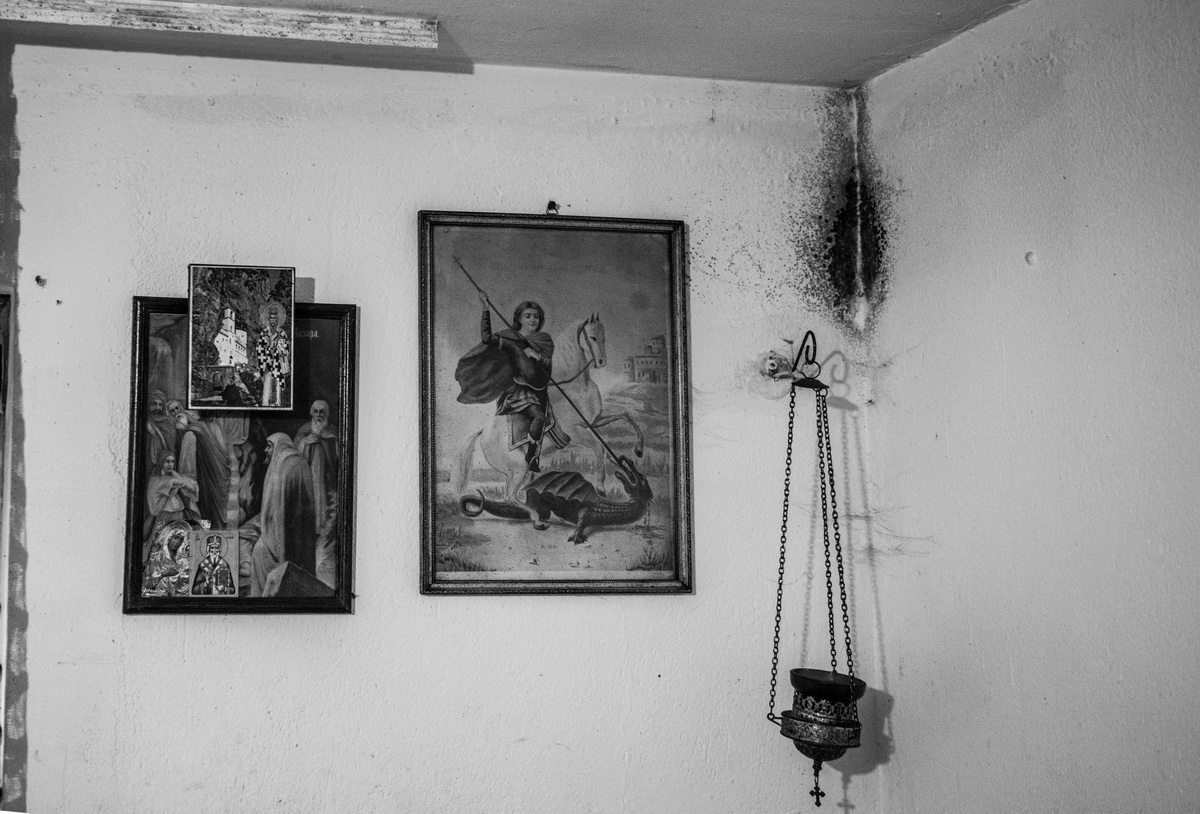 The furniture is old and long worn out, and blankets and tarpaulins spread over it don't help. Old icons and a lamp are placed against the cracked walls. The worn-out wooden floor has holes, and the house is heated by an old wood stove. We couldn't figure out how they managed to cook lunch on it. They do not have wells, but use spring water. This is a risk because in the summer, more often than not, they don't have water. Eight of them are crammed into these fifty square feet. There are things scattered everywhere, raising the question whether these girls have ever seen an organized children's dresser.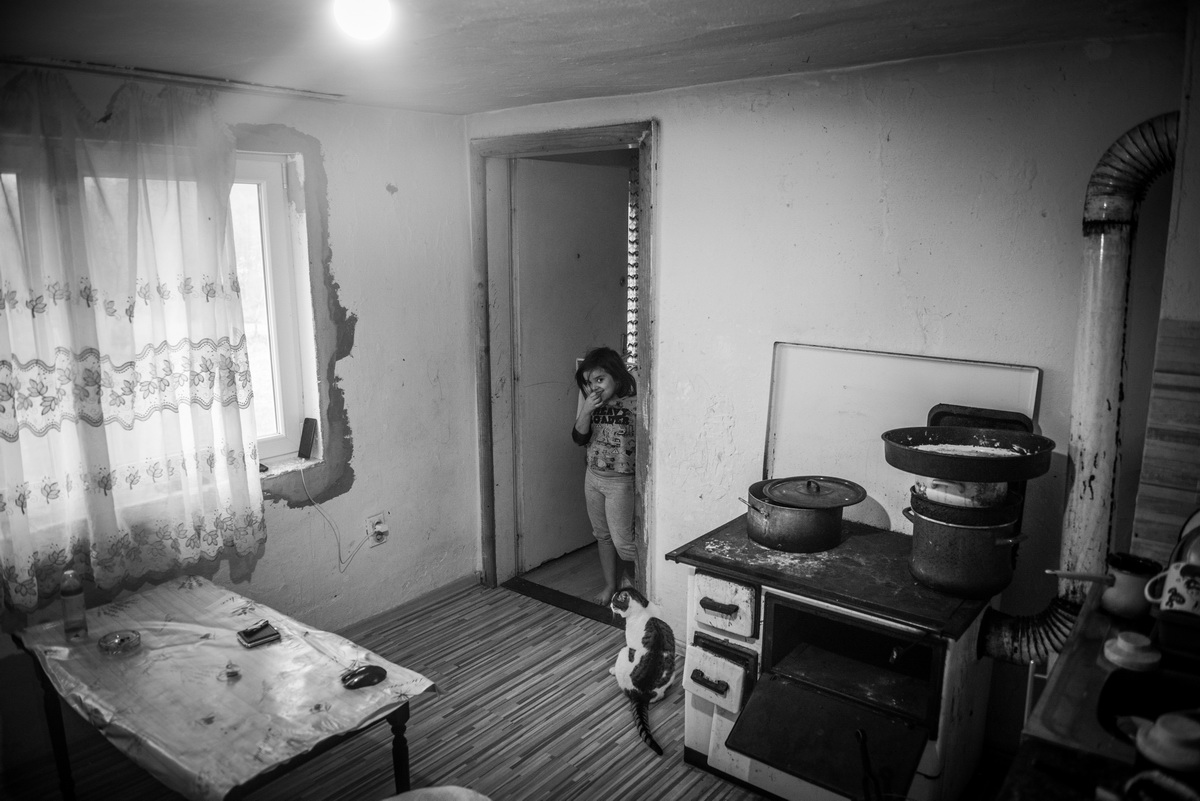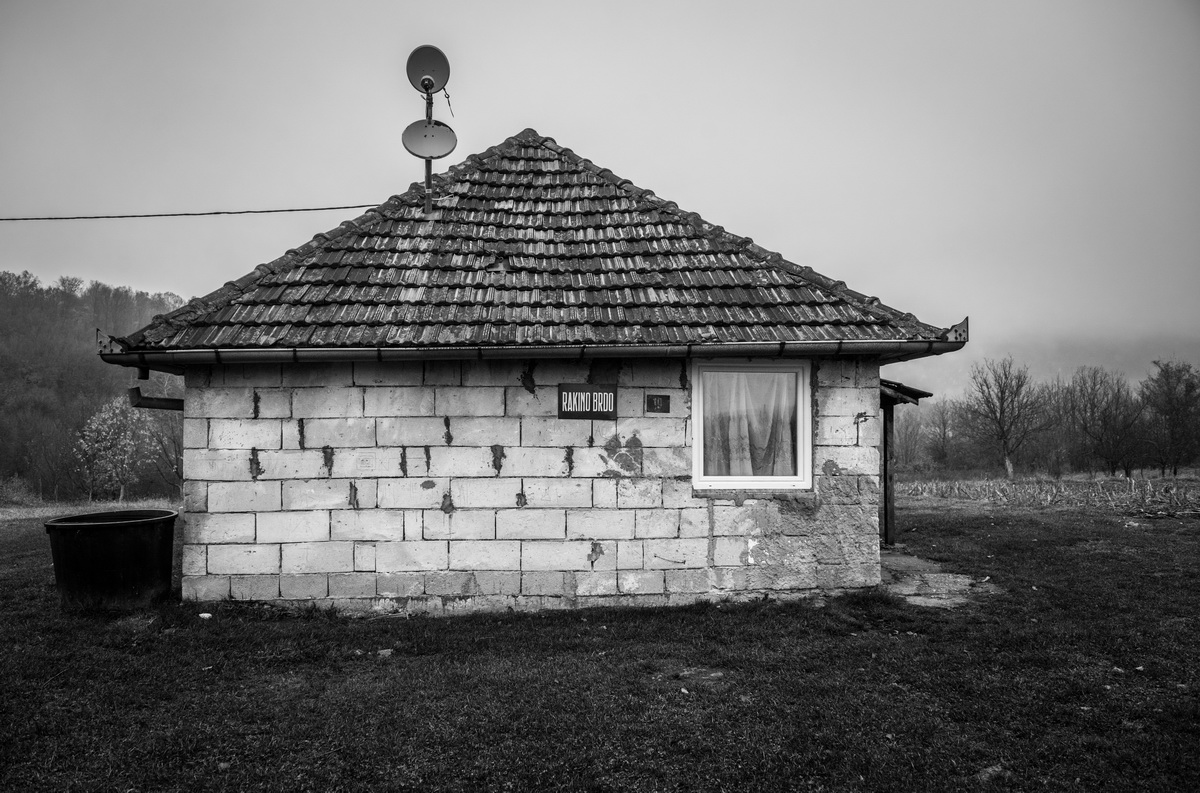 As the saying goes, hardships never come alone. Their roof is constantly leaking because it was poorly constructed.
As soon as a drop of rain falls, it immediately leaks. Well, recently there was this heavy rainfall and everything was leaking. The house does not have a single support beam – explains Ljubomir.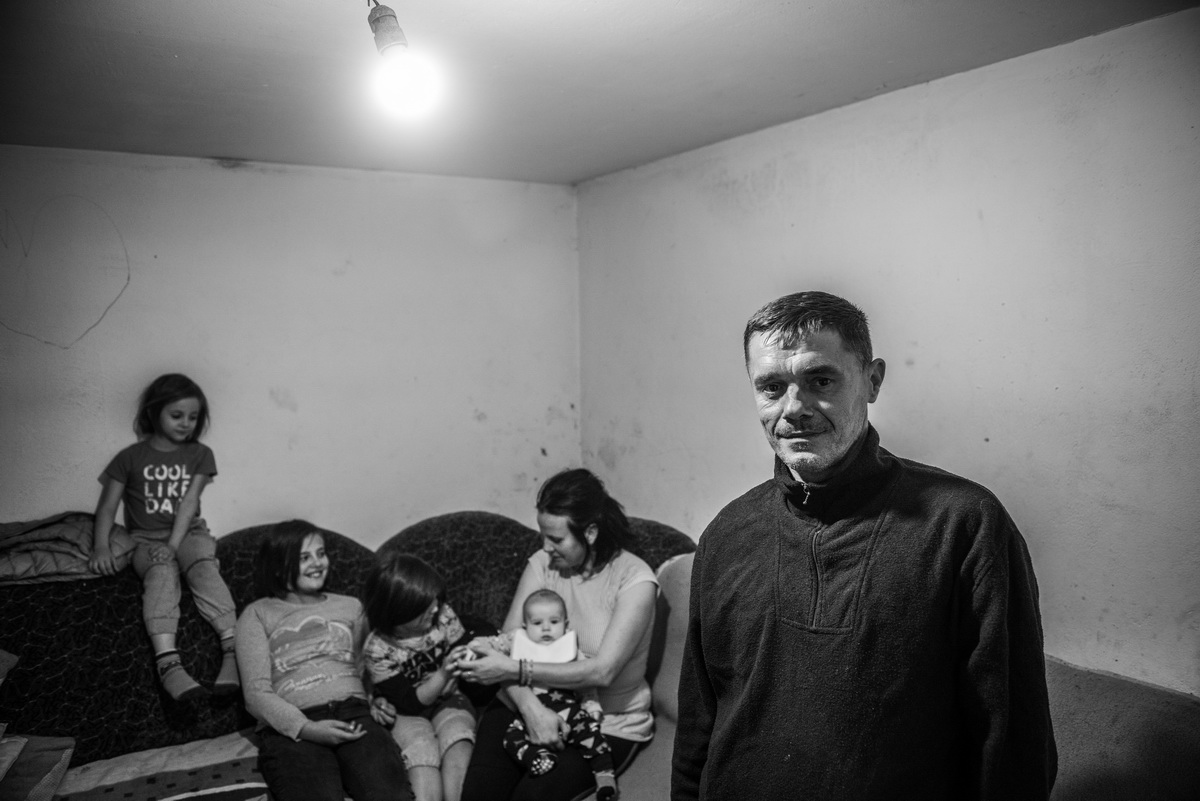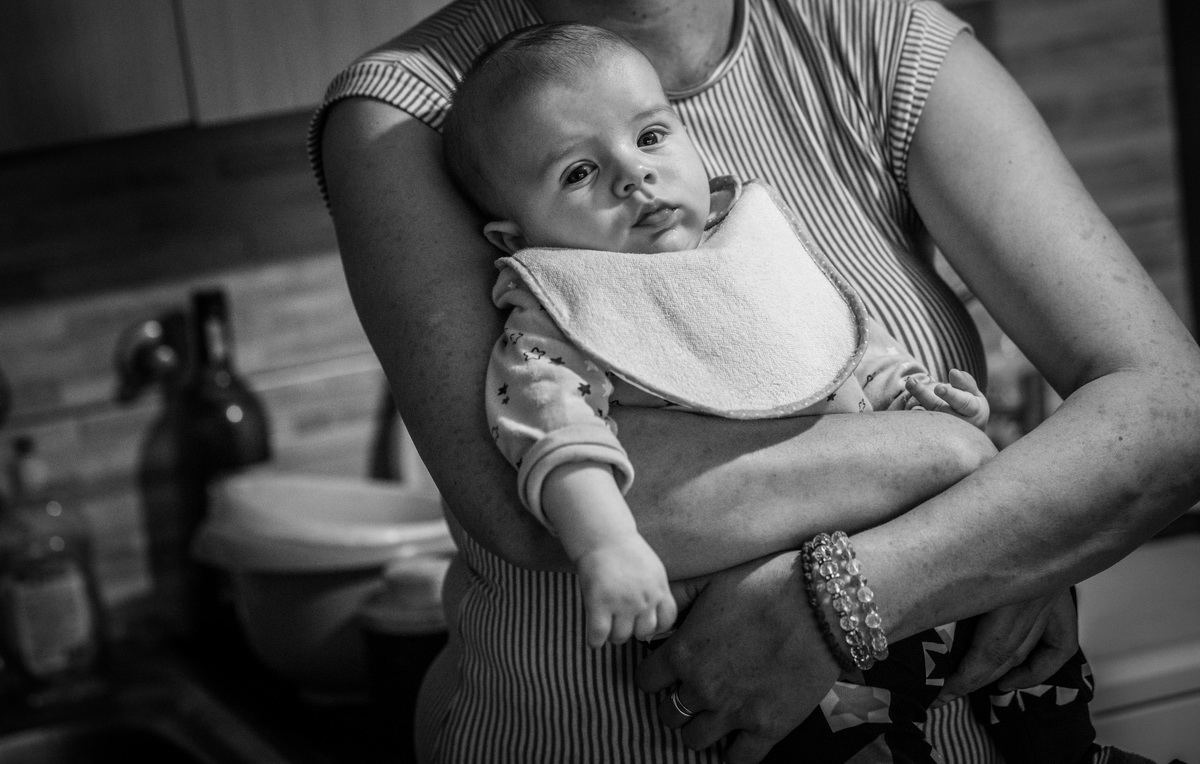 The anguish of life has gripped this family, but they are not giving up! They grow a garden to feed themselves. A little tomato, potato, onion… They planted a dulum and a half of aronia, but they can't find anyone to buy it.
We have a pig, two sheep and lambs. I always say, I don't have to eat today, let my children and wife have! I don't have to eat anything all day, but they have to have. I have these ten fingers of mine and I work for them – Ljubomir explains.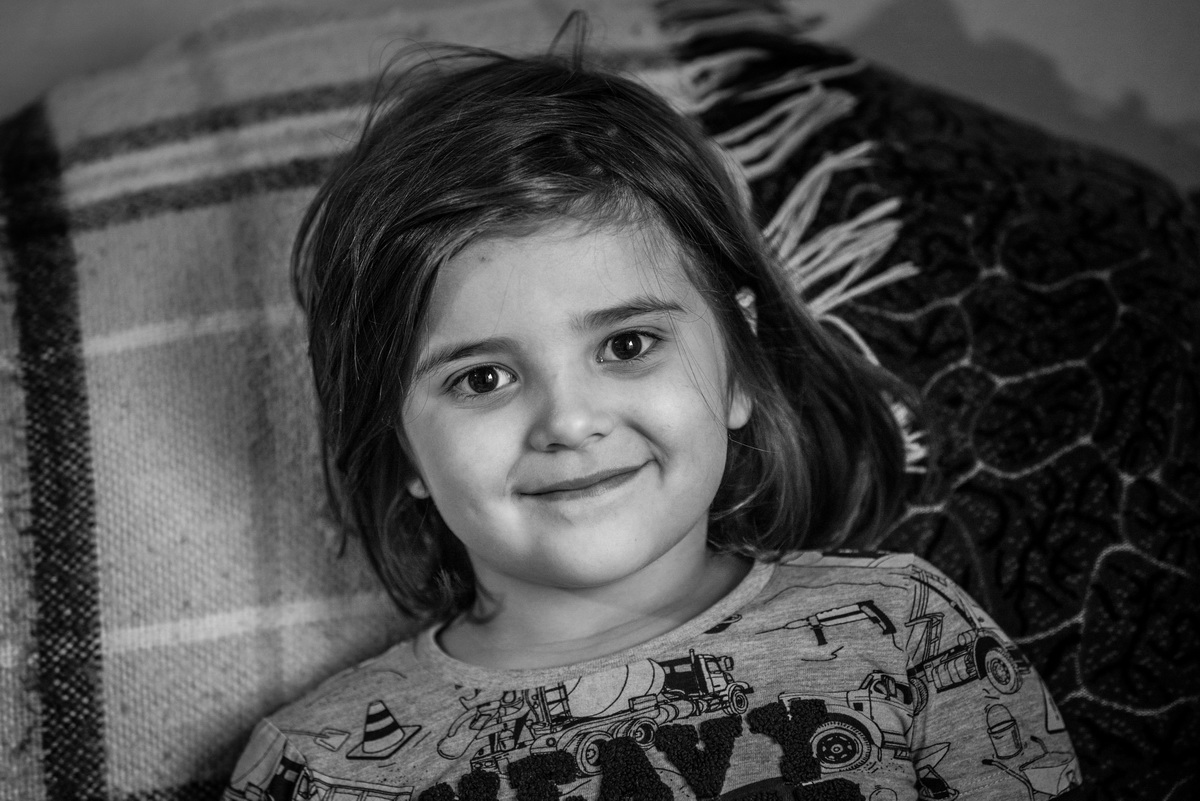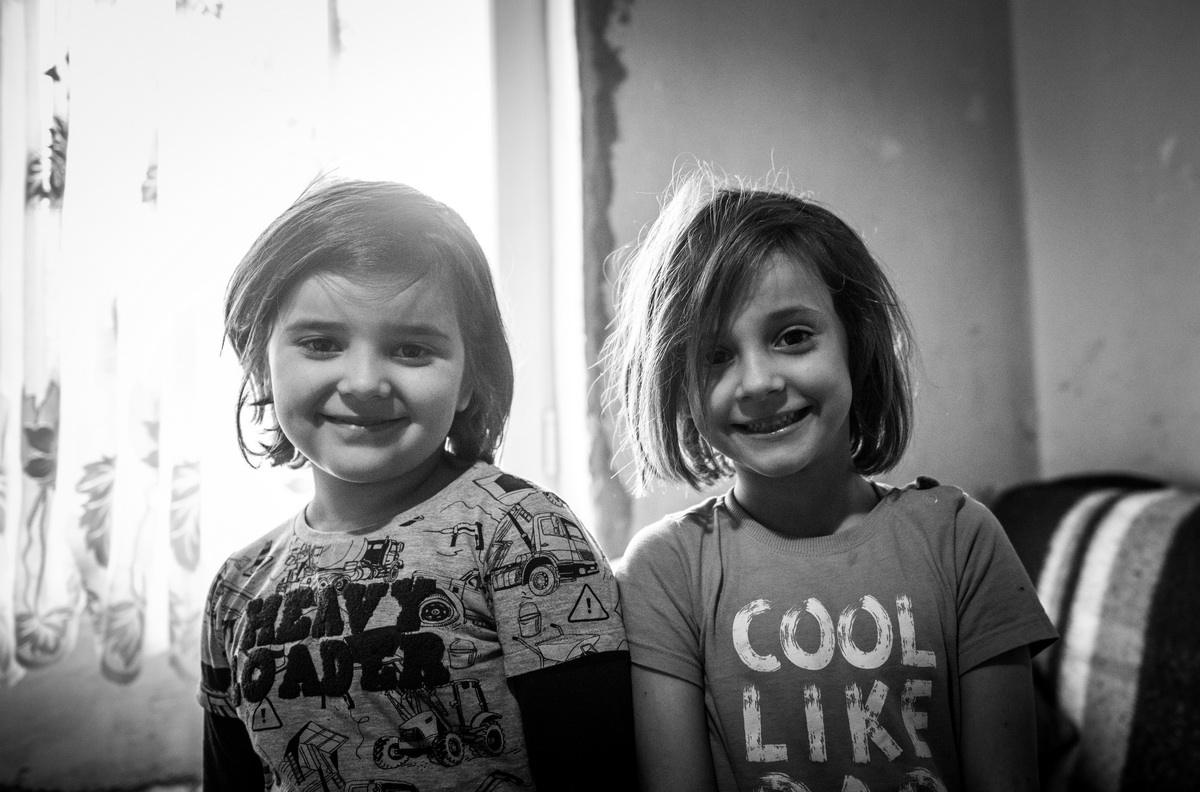 We would like to be able to describe and convey to you in words how much Ljubomir and Anđelka want to alleviate the suffering of their children.
There are not enough beds for everyone, these two little ones and the baby are sleeping with me. The four of us in one bed. I would most like the children to have their own beds, to be able to have a place to bring their friends. The older ones would like to, but they have nowhere to go. Whoever helps us, thank you – Andjelka told us at the end.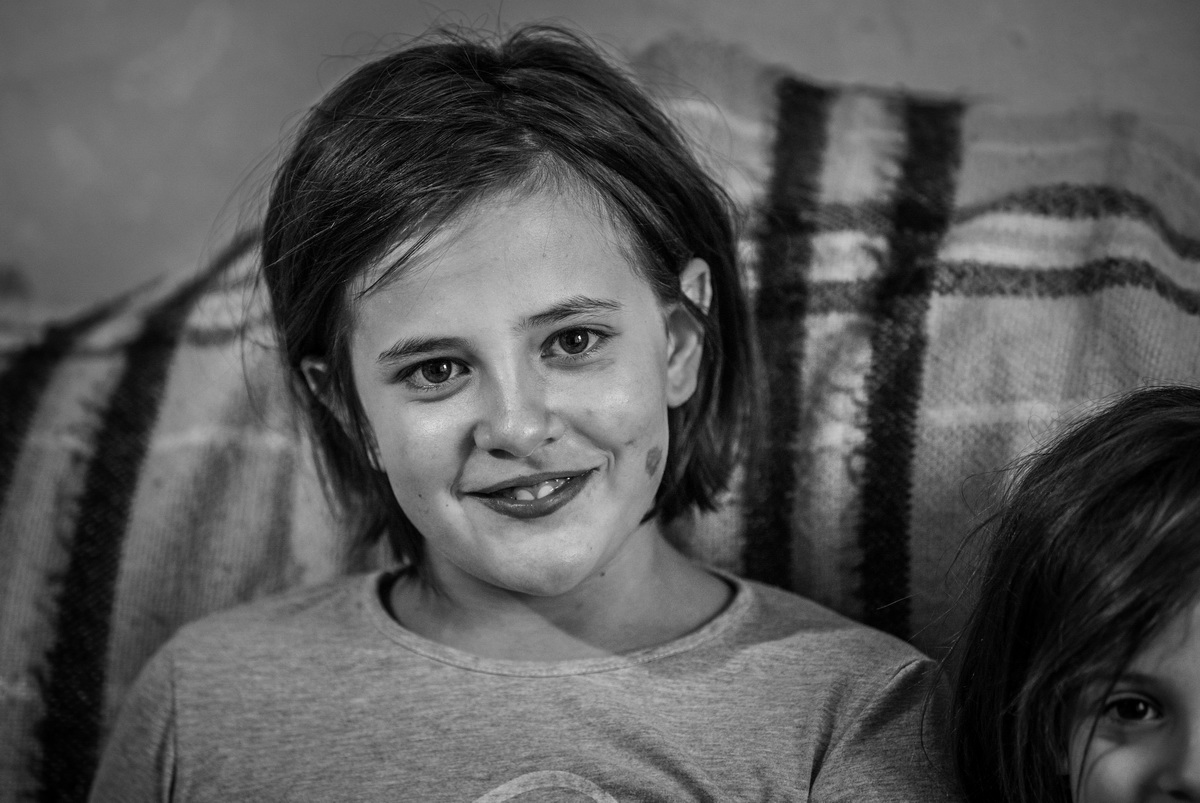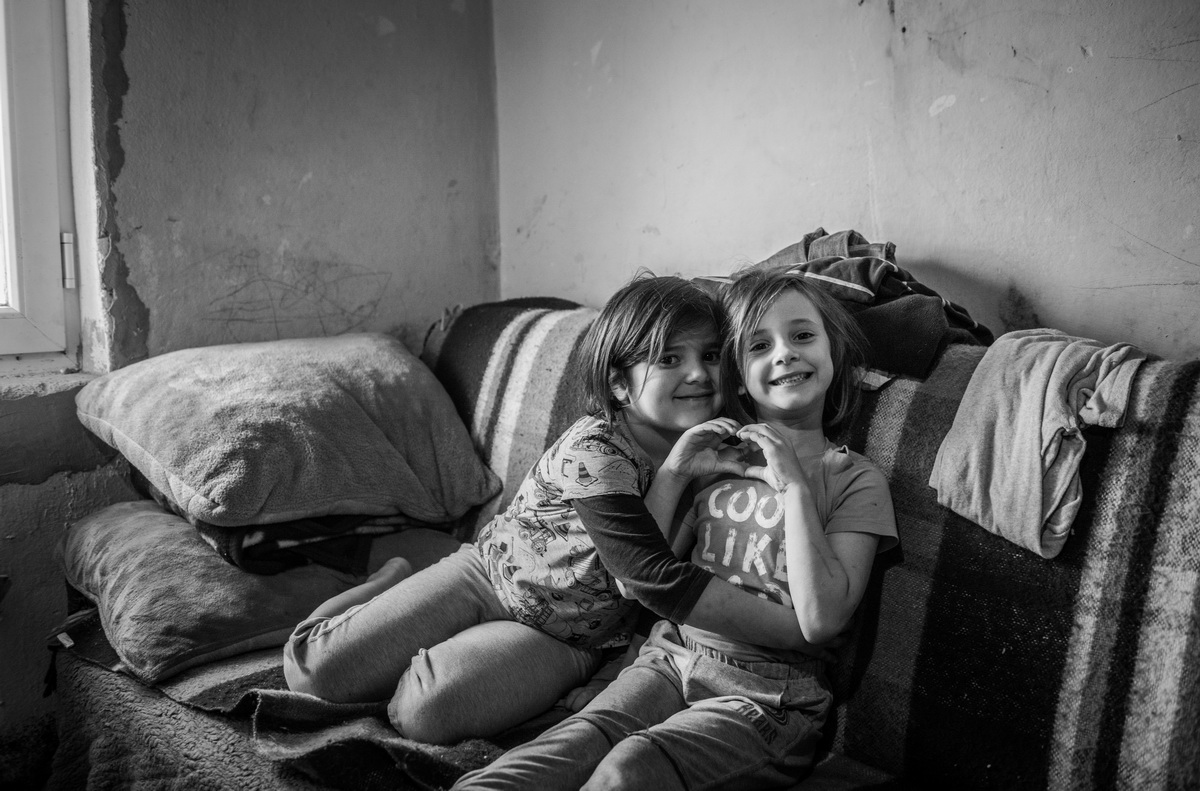 And humble Ljubomir is grateful.
If you can help, I would be grateful. If you can't, I would like to thank you again on behalf of me and the family. And I want you and your charity Serbs for Serbs, that helps everyone, to be alive and healthy – concluded Ljubomir.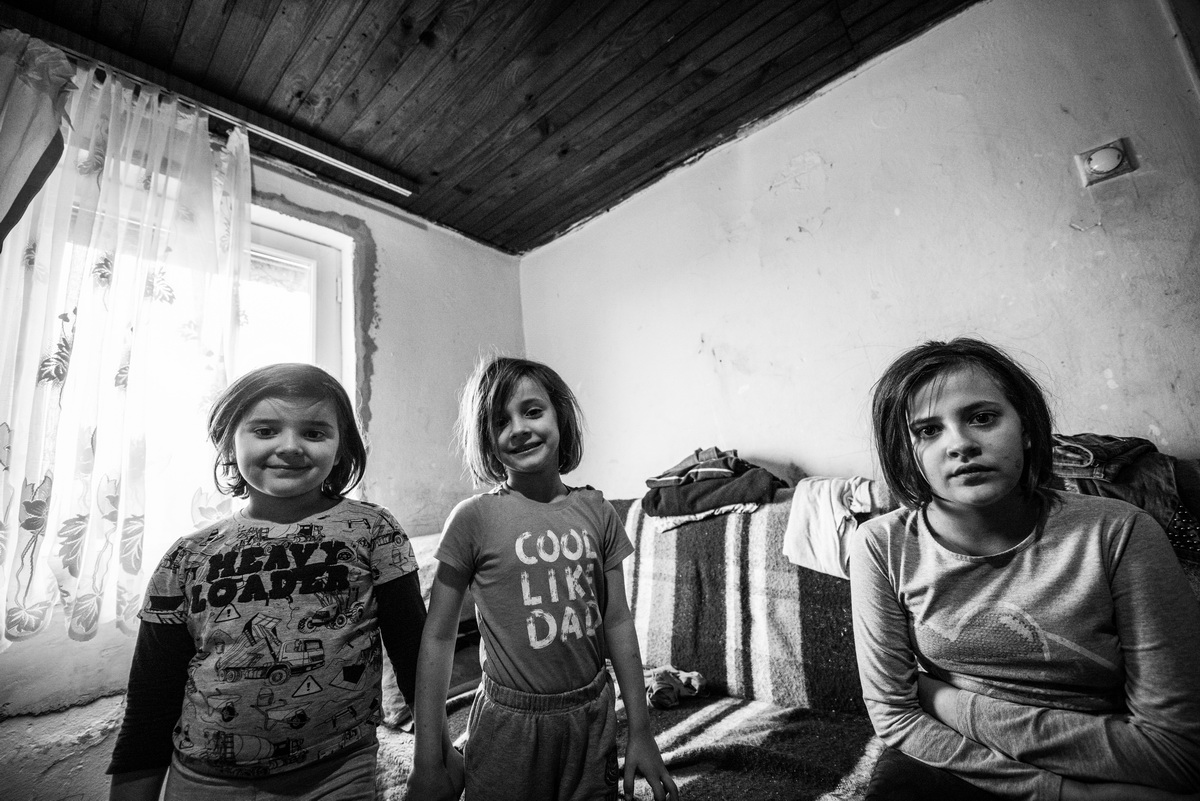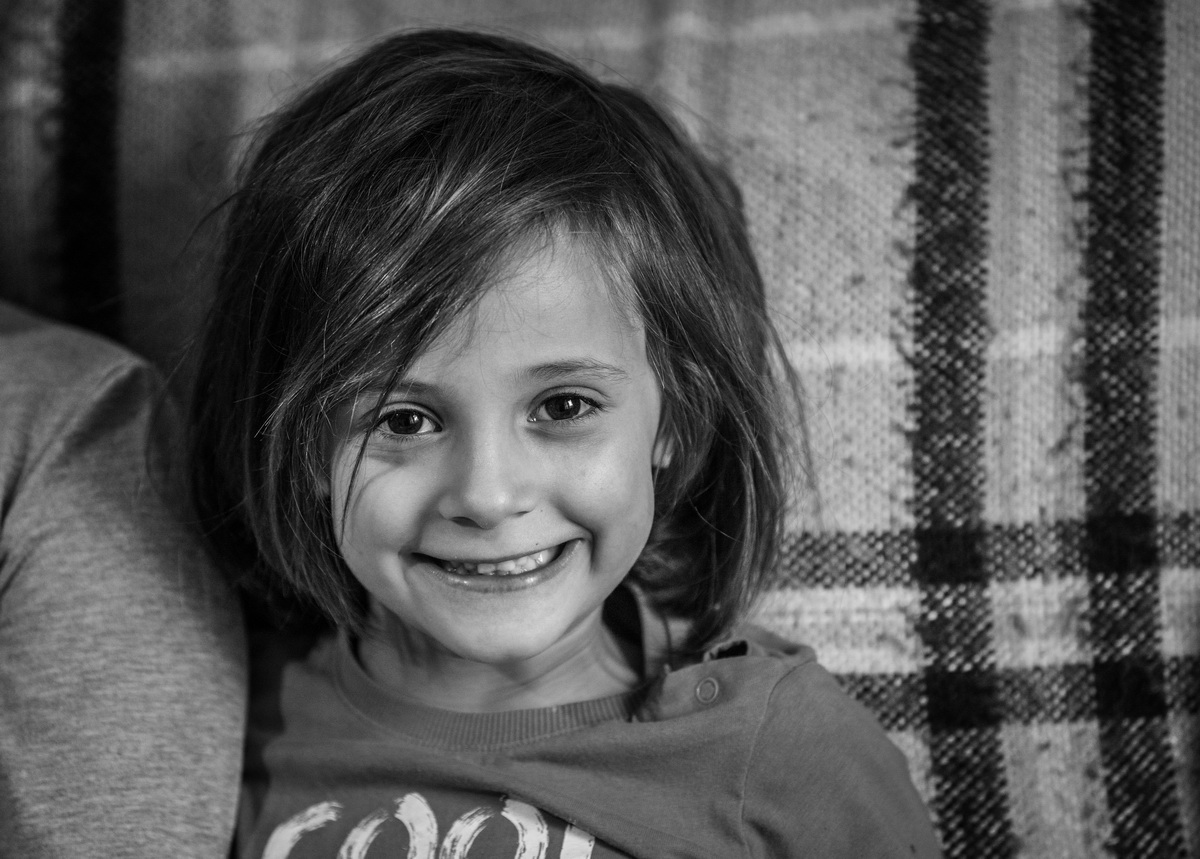 Our charity has decided to build a new house for this family, with the help of compassionate people. The cost of the project is 70,000 KM.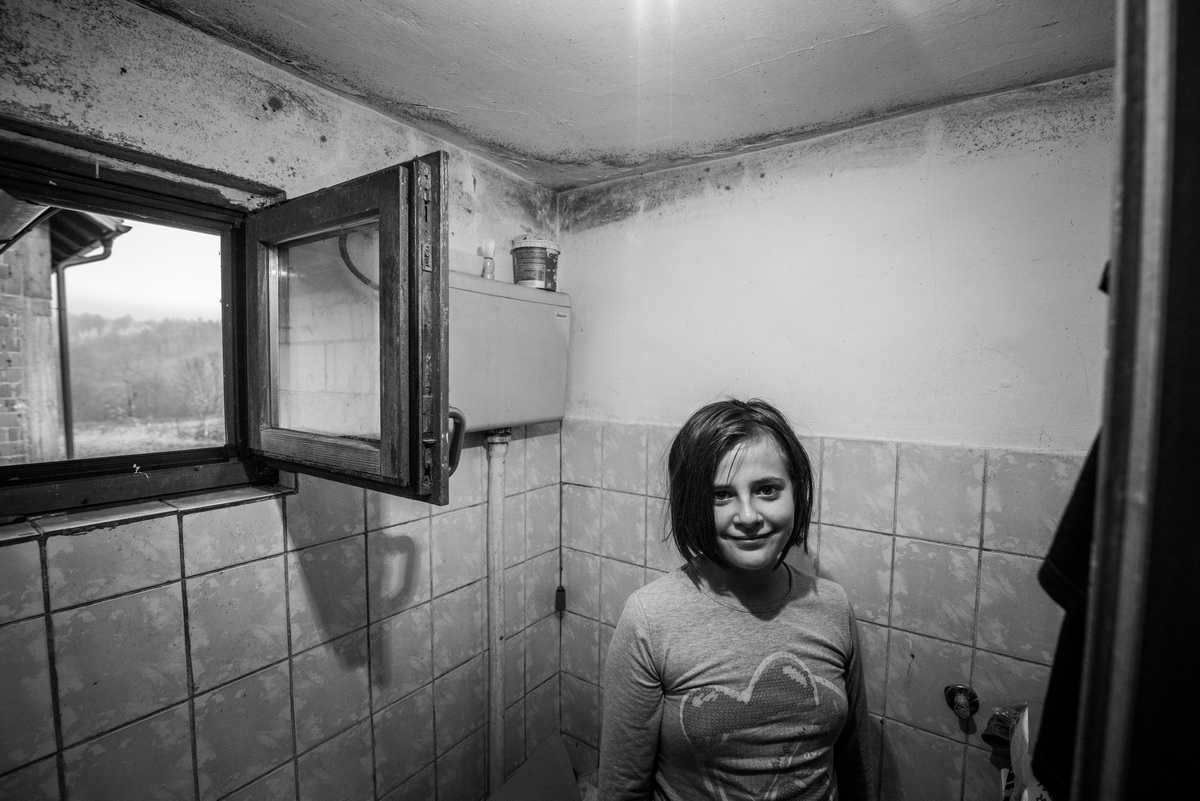 We call on all generous people to help the Ćirkovićs. Let us provide these children with peaceful sleep, warm beds, meals, a clean and tidy space in which to live. And they deserve desks, their own rooms, closets, and not to be squeezed daily into just a few beds, while waiting for the roof to fall on them. Let's each be a symbolic well-wisher in their home!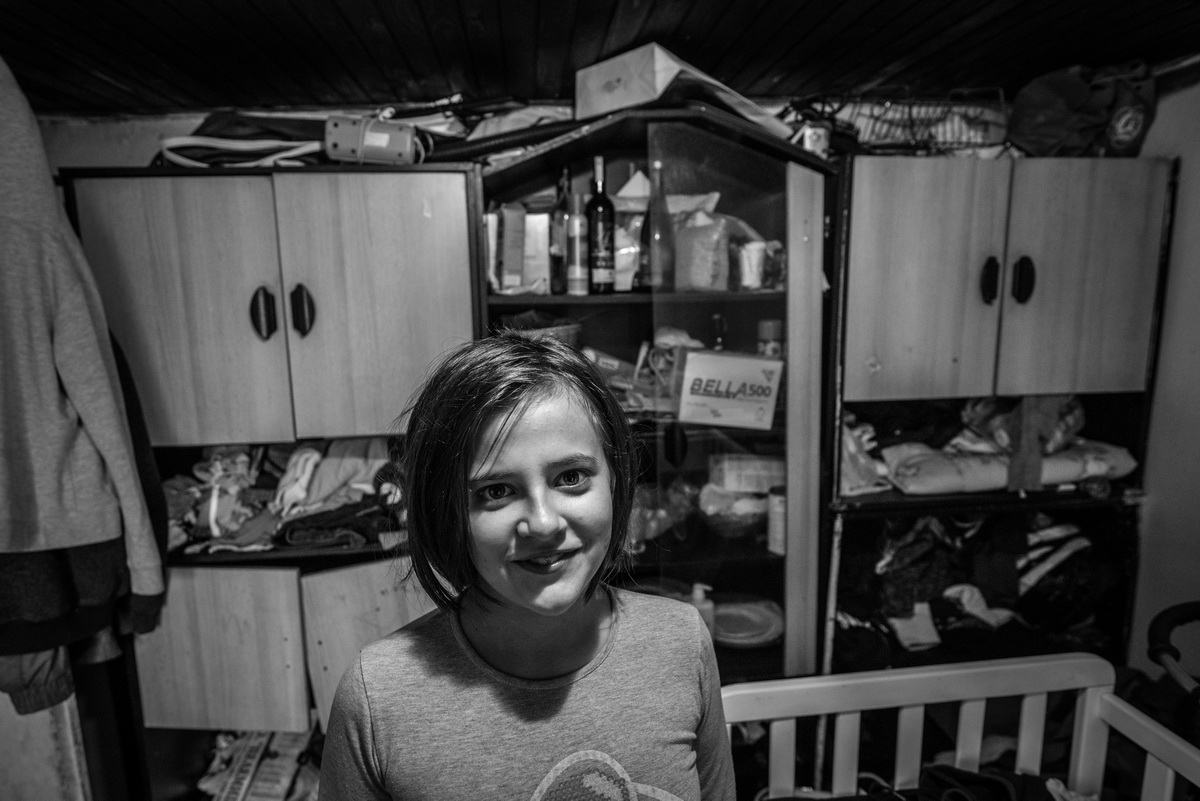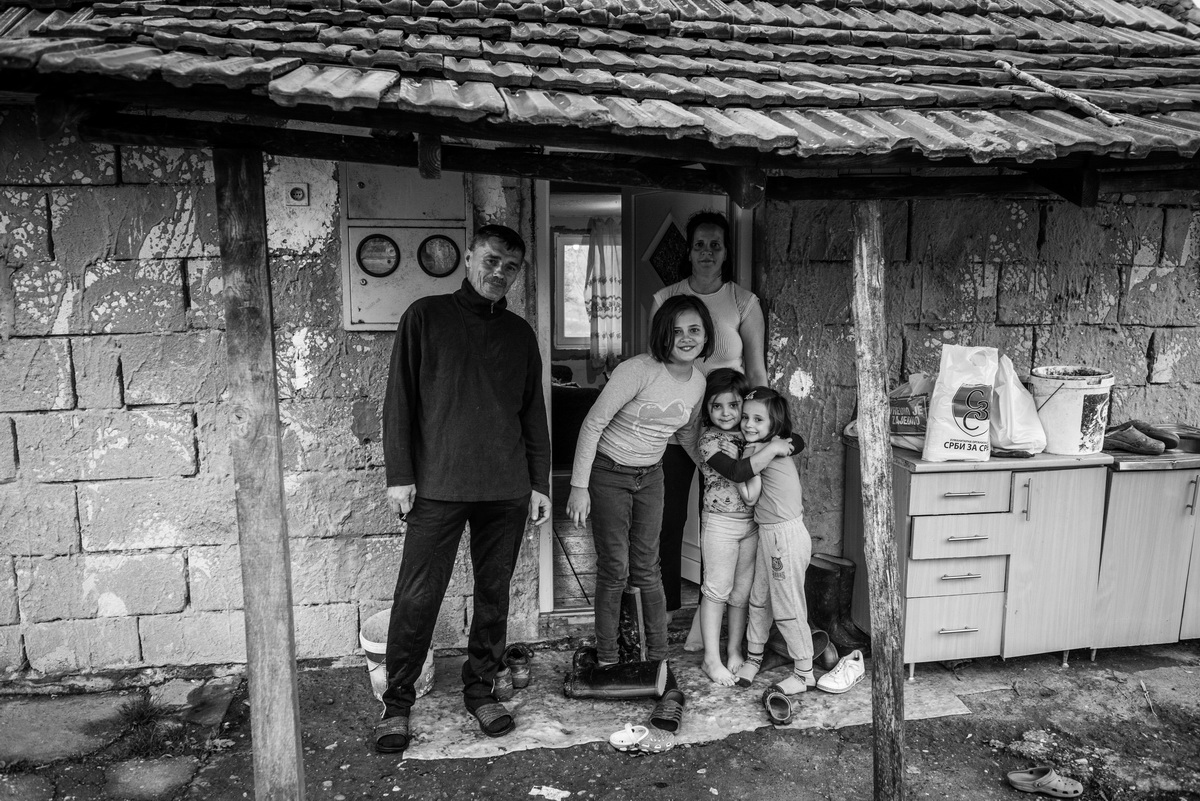 Here is how you can donate:


SERBIA
1. SMS to 7763 (200 RSD)2. Account: 160-279491-71, Banka Intesa
2. Pay Pal
3. Foreign currency account



REPUBLIC OF SRPSKA
1. Call 17763 (2 КМ)
2. Account: 56201281300241-58 (NLB bank)
3. Pay Pal



MONTENEGRO
1. Account: 510-91548-03 (CKG bank)
2. Pay Pal


USA
1. Donation platform (credit card, bank account)
2. Pay Pal
3. Check to: Serbs for Serbs, Po Box 34206 Chicago, IL 60634
*all donors exercise the right to tax deductions


CANADA
1. Pay Pal
2. Check to: Serbs for Serbs Canada, 635 The Queensway, Lower Level, Toronto, ON, M8Y 3B3
3. Е-transfer to: donate@serbsforserbs.ca
*all donors exercise the right to tax deductions


GERMANY
1. IBAN: DE84 7606 0618 0002 7519 92
2. Pay Pal
3. Send text SZS to 81190 (2.99 Euro)
*all donors exercise the right to tax deductions


SWITZERLAND
1. Konto: 61-335679-5
IBAN:CH57 0900 0000 6133 5679 5
Hedwigstrasse 3, 8032 Zurich
2. Pay Pal
3. SMS to 339, SZS 20, SZS 45, SZS 90, etc.
4.  Twint
*all donors exercise the right to tax deductions


AUSTRIA
1. IBAN:AT97 3200 0000 1036 4339
SWIFT/BIC: RLNWATWW
Customer: Org. f. hum. Hilfe – Srbi za Srbe
Kalvariengürtel 39/6, 8020 Graz Austria
2. Pay Pal
3. Call 0901 300 201 (3 Euro)


SWEDEN
1. SWISH: 1230 133 900
2. Pay Pal
3. Bank Giro: 5302-1077
4. Account: 5226 1060 858



NORWAY
1. VIPPS: 104 414
2. Pay Pal
3. Account: 1503 83 80483



Patreon



Donation platform (VISA, Mastercard…)