We have brought warmth to the home of the Jocović family – the renovation of the family house has been completed
Now only one blanket is enough for me, I don't need five anymore – little Marko (11) Jocović told us with a smile.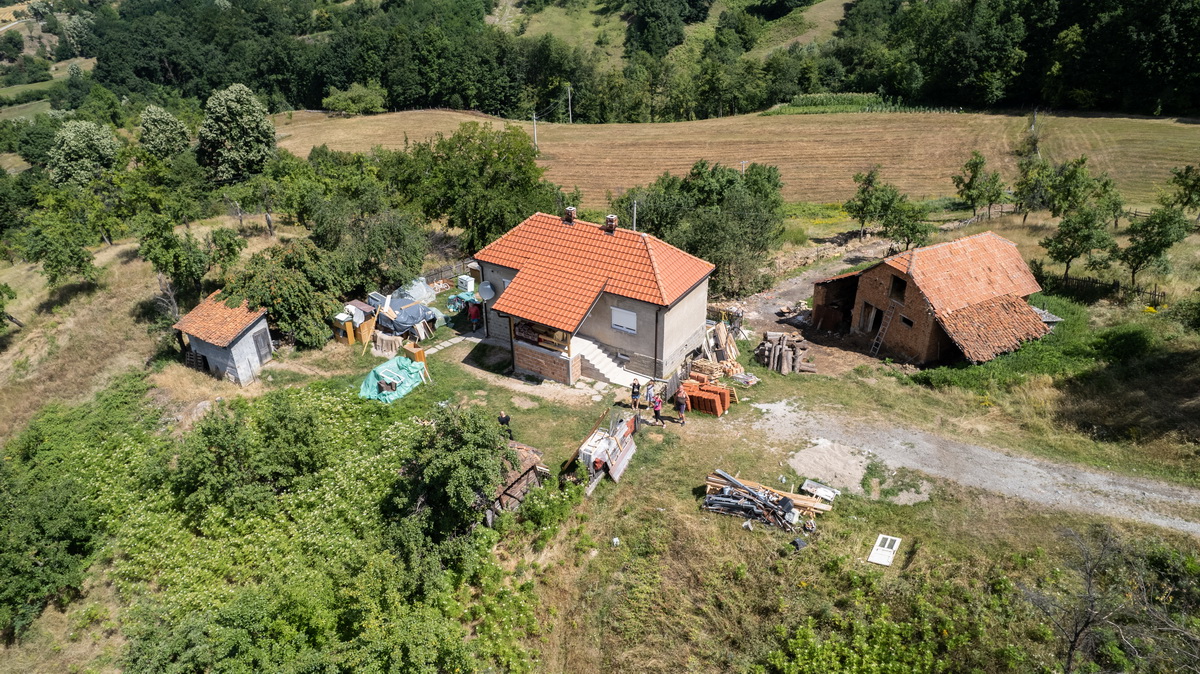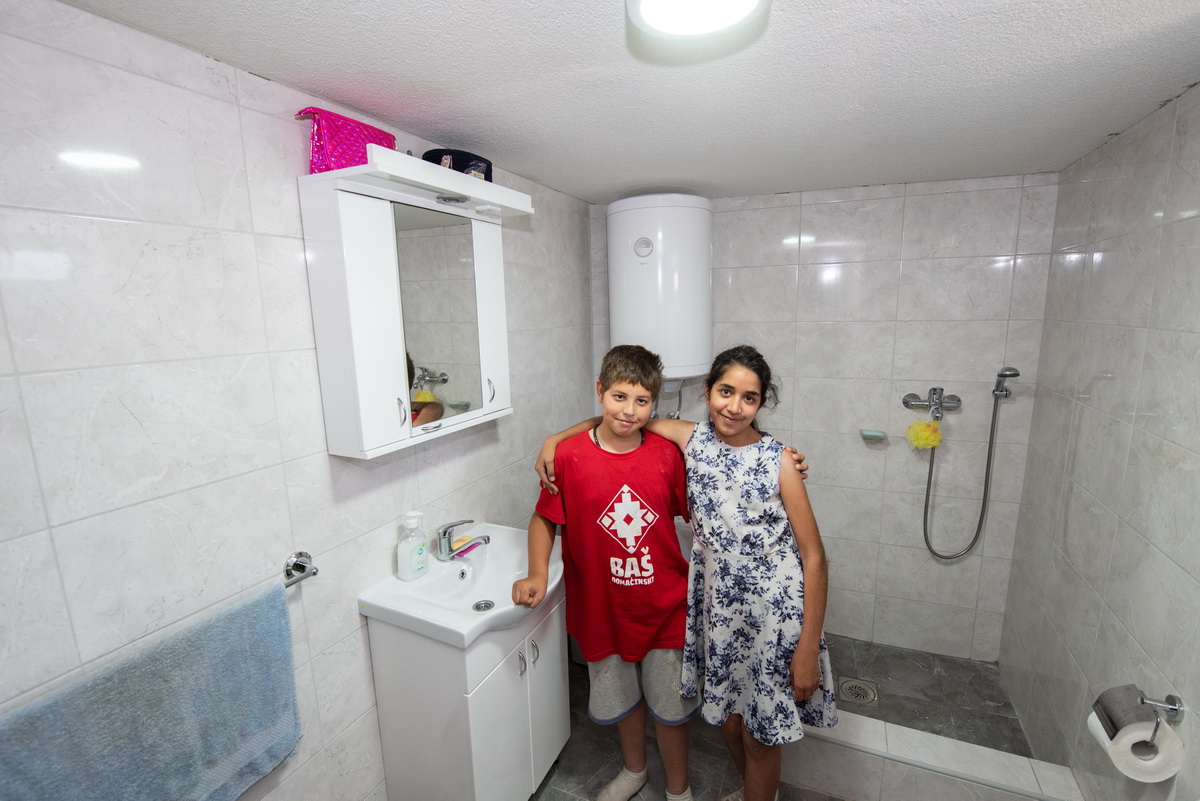 We succeeded in our intention to provide the youngest Jocović from the village of Rudnik with everything they told us they would like to have. Warm rooms, new windows through which the wind does not blow, a bathroom and all in all a new chance for a more beautiful and healthy upbringing. We launched a big appeal after our first visit, when we met father Branko, who although disabled, with a strong desire and he is raising four children alone with enormous efforts. In addition to the already mentioned Mark, there are also his sisters Smiljana (13), Biljana (12) and his twin Marija (11).
Our bathroom is great! We have the most beautiful bathroom in the whole village – added Biljana and Marija in a joyful voice.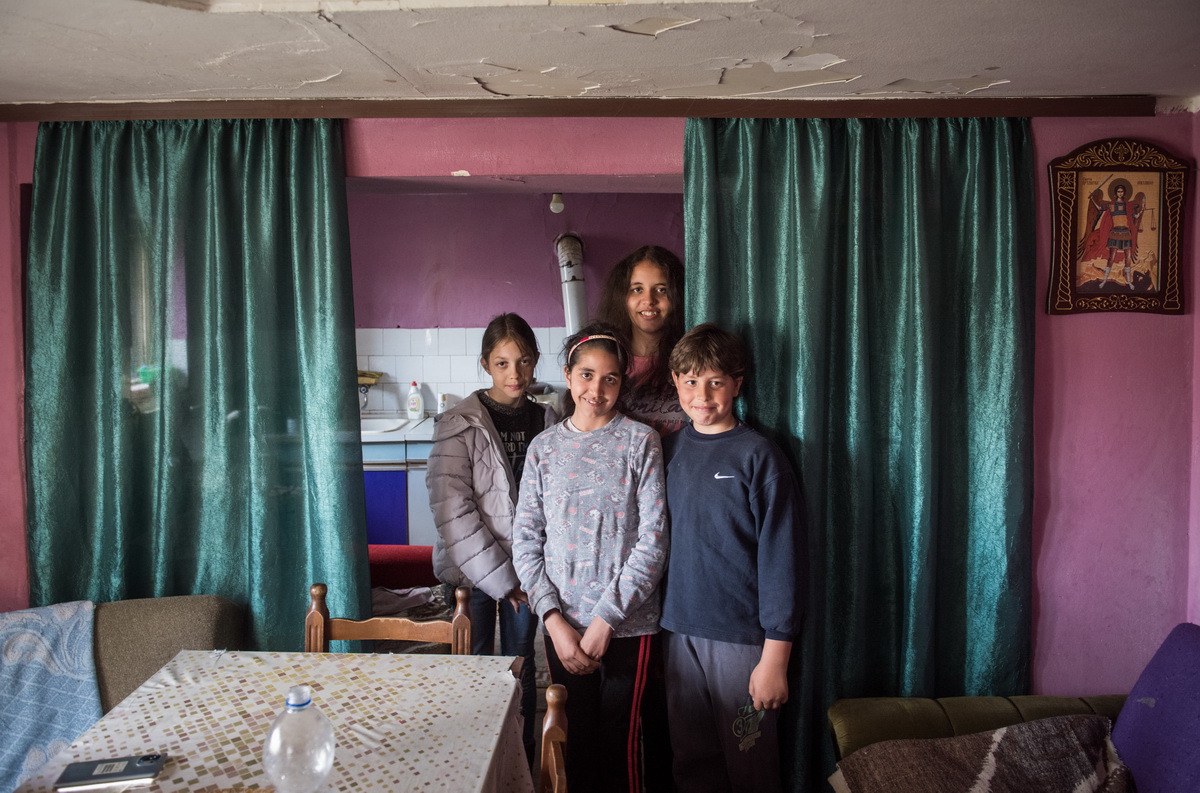 Then and now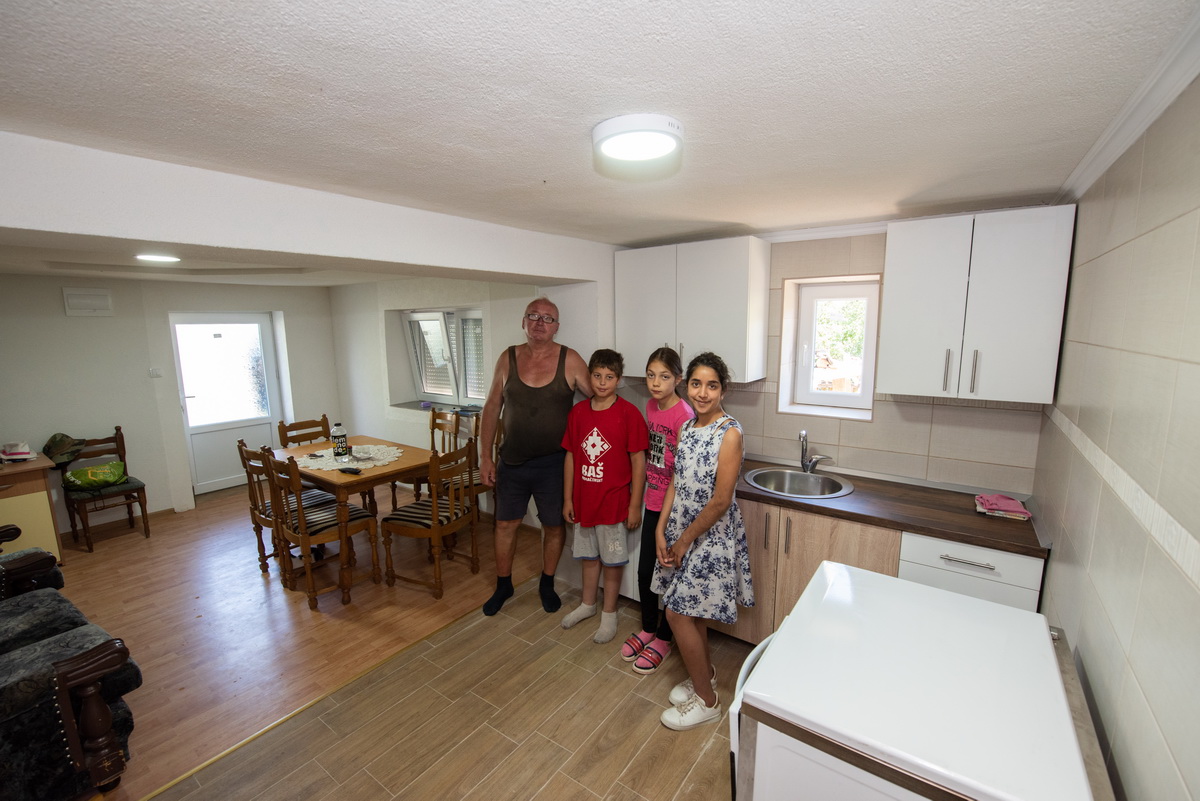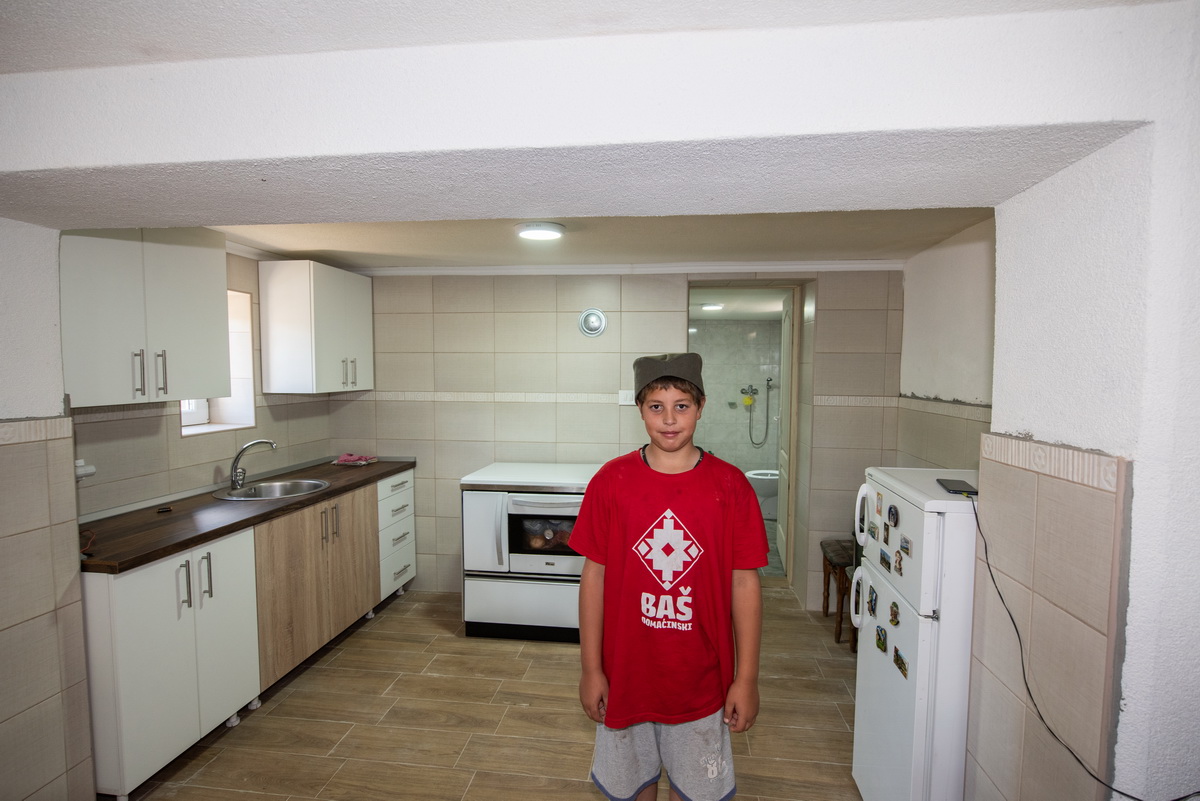 Indeed, these children need little to be satisfied and grateful. When we look around, all the help that was provided to the Jocovićs, for most people, is something that is taken for granted and is not questioned, and the Jocovićs could only dream about it until now.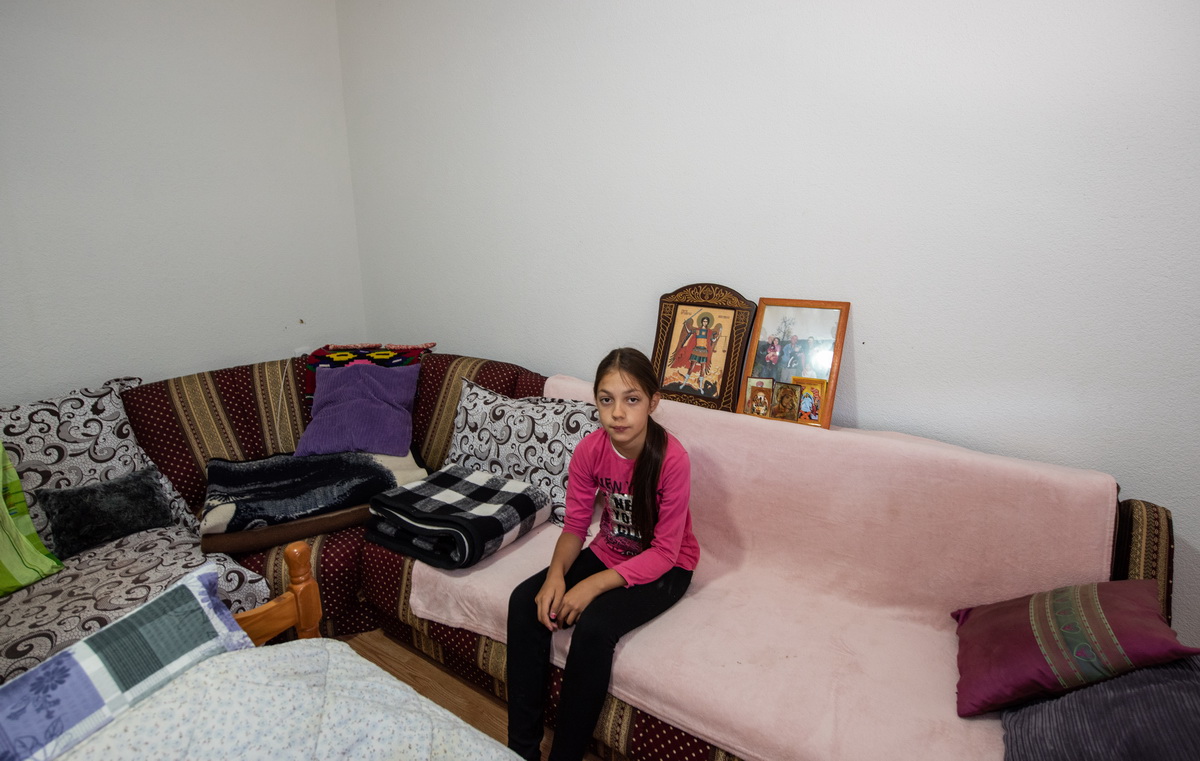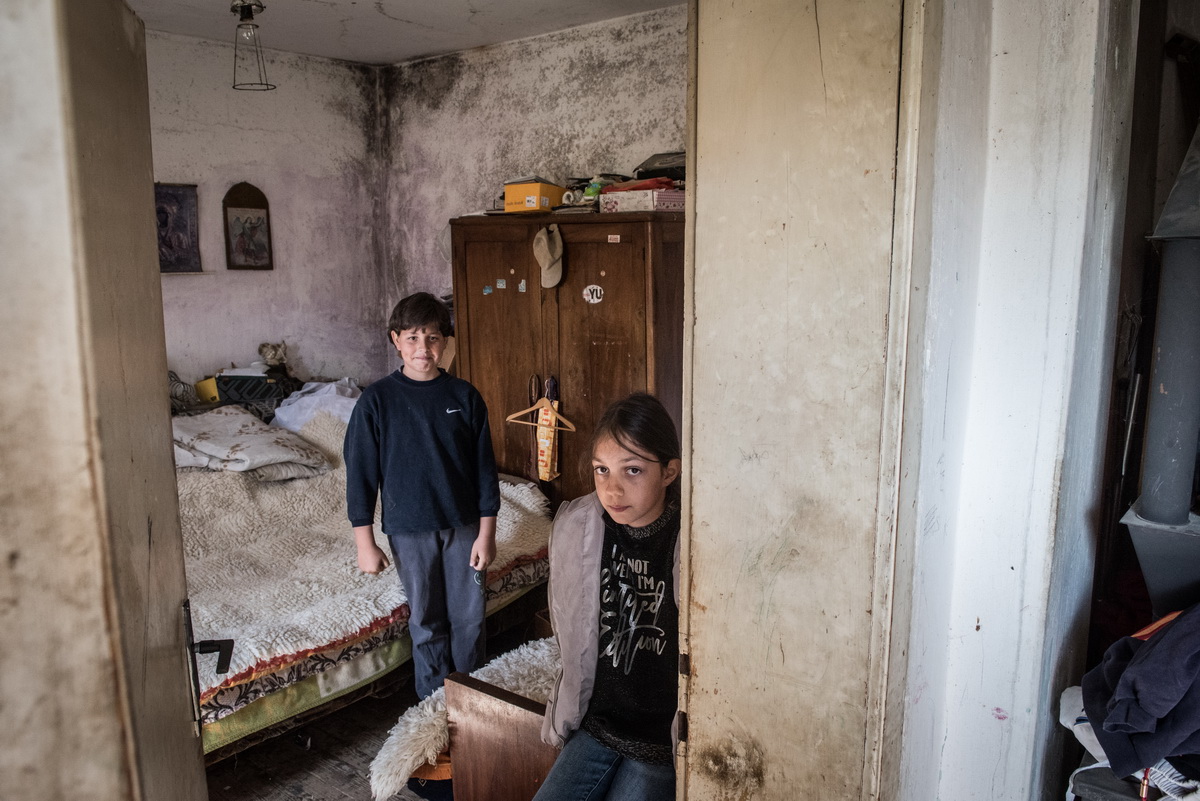 Then and now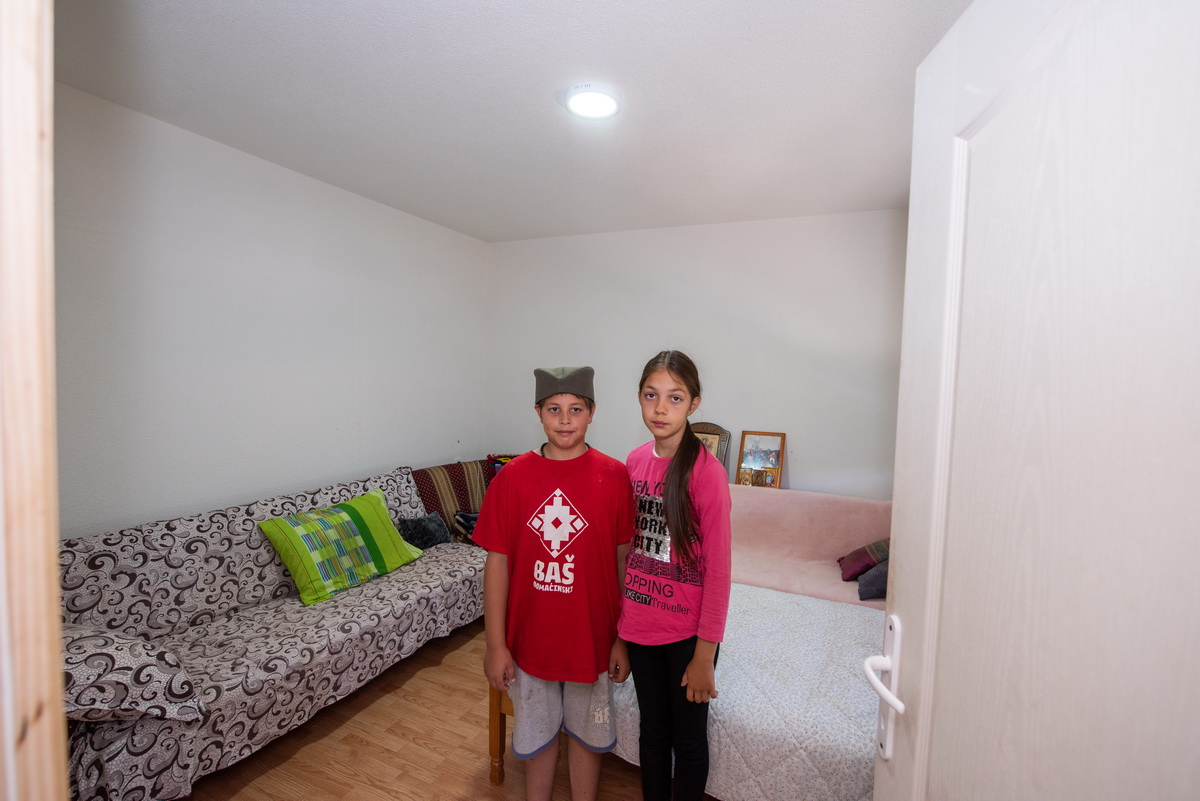 Thanks to the numerous donors who responded to our appeal, the necessary funds were collected in a relatively short period of time and the renovation project of the Jocović family house was completed. The project included primarily the construction and furnishing of the bathroom, then the replacement of PVC joinery, the replacement of dilapidated electrical installations, the installation of laminate and tiles, the painting and plastering of the interiorrooms, the replacement of the roof roof tiles and the creation of a porch in front of the house with the installation of gutters. A total of 2,166,070 dinars has been allocated for the mentioned works.
The most important thing for me is that the children are happy and satisfied. I do everything for them. When I see them so happy because of all that has been done, my heart is full. How can I not be grateful to all the people who have helped us so much – Father Branko told us.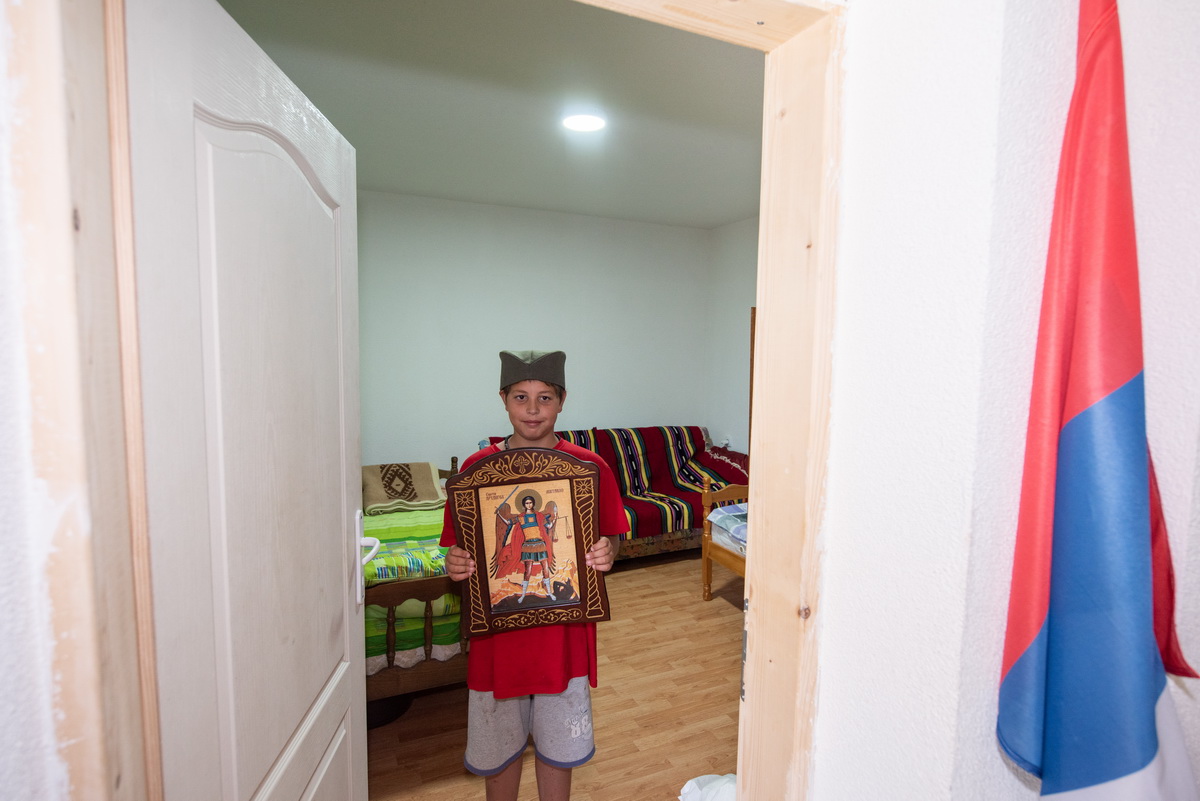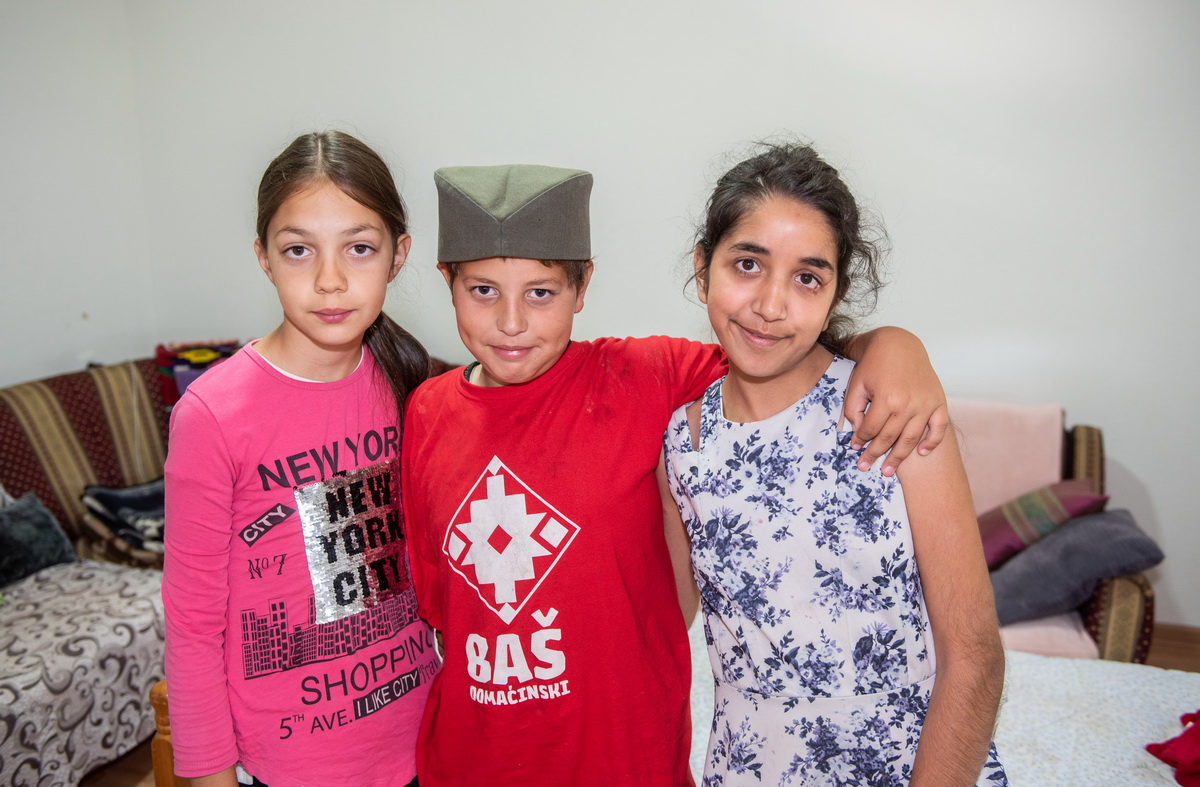 Help came to the Jocovi family and beyond our organization from many good people, who were encouraged by our appeal, so a new kitchen, a wood stove and a lot more were provided, among other things.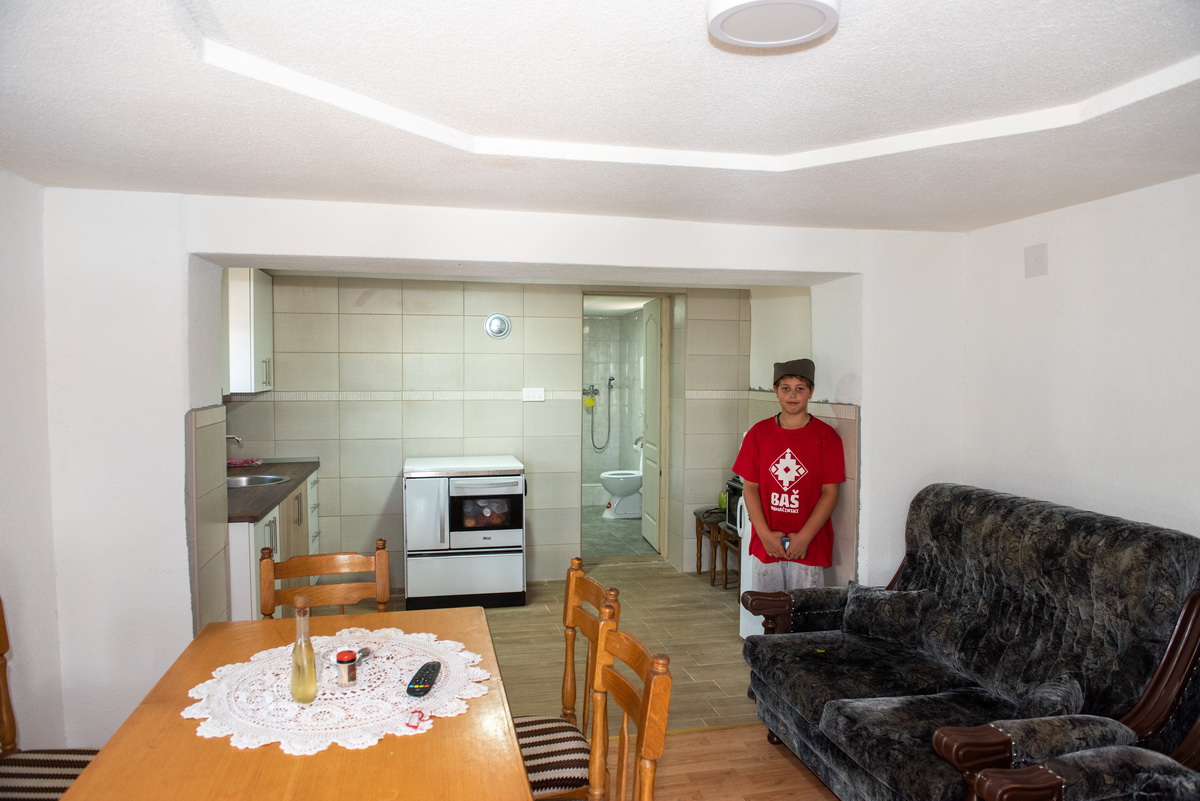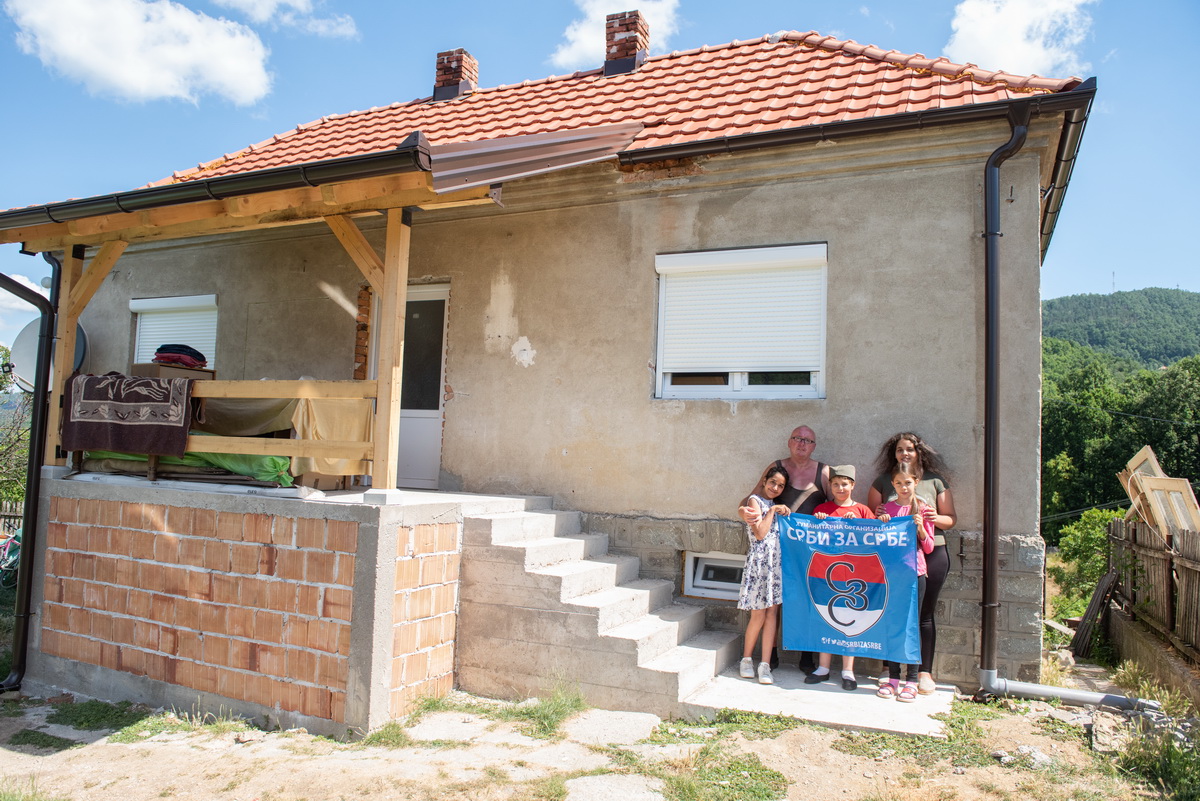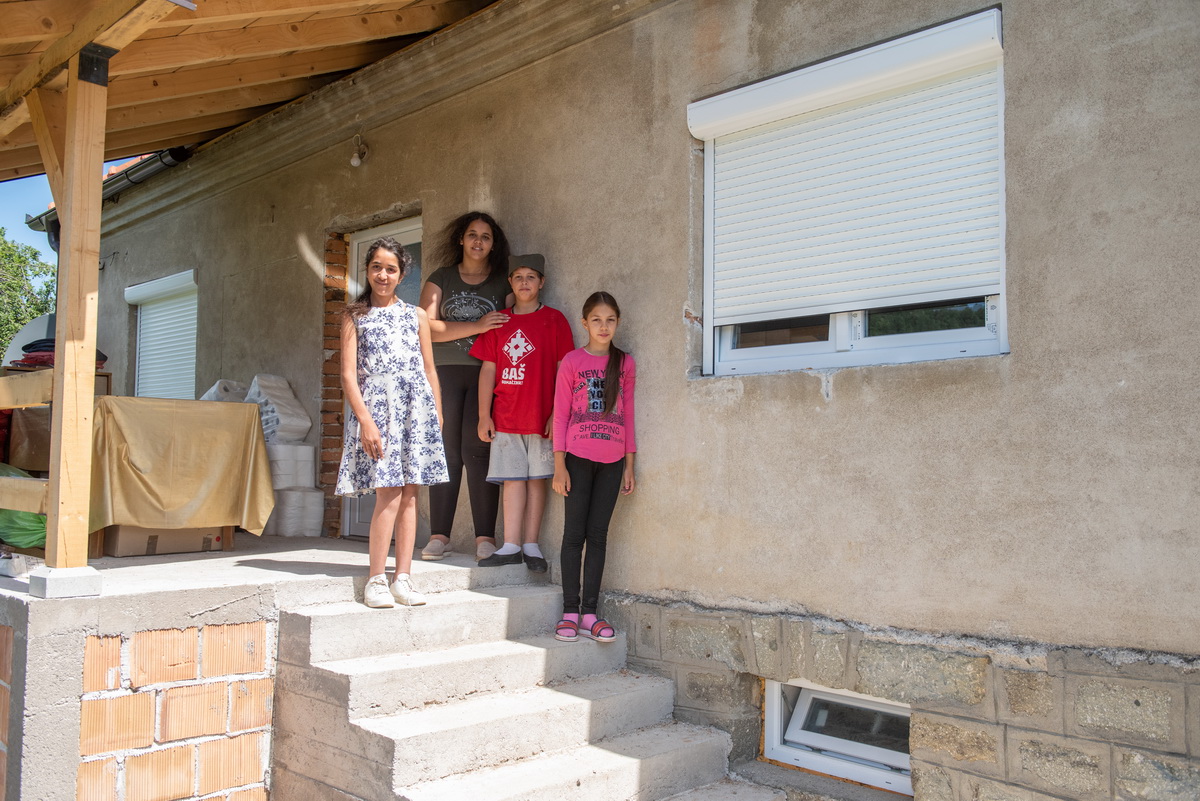 We are also satisfied, because we encouraged people to get involved and directly help the family and provide things that we were not able to provide. We expect more interesting projects to be completed in the near future, so we invite all interested people to follow our work and support the projects we cover.