"I cover myself with five blankets, look at the icon of the Holy Trinity and that is how I warm up." – the sad fate of Marko (11) from Rudnik.
The main road, which was once the most traveled road from Belgrade to Gornji Milanovac and is situated just before the famous pass on Rudnik mountain and the rest area for drivers, is now an almost inconspicuous narrow macadam road, that leads to the village of Rudnik. Sloped hills and green meadows are on one side of this road, where it is impossible for two vehicles to pass, while on the other side are dense forest and several hundred meters of steep-sloped terrain. This road leads us to our final destination – the modest home of the friendly host Branko Jocović, and his four children.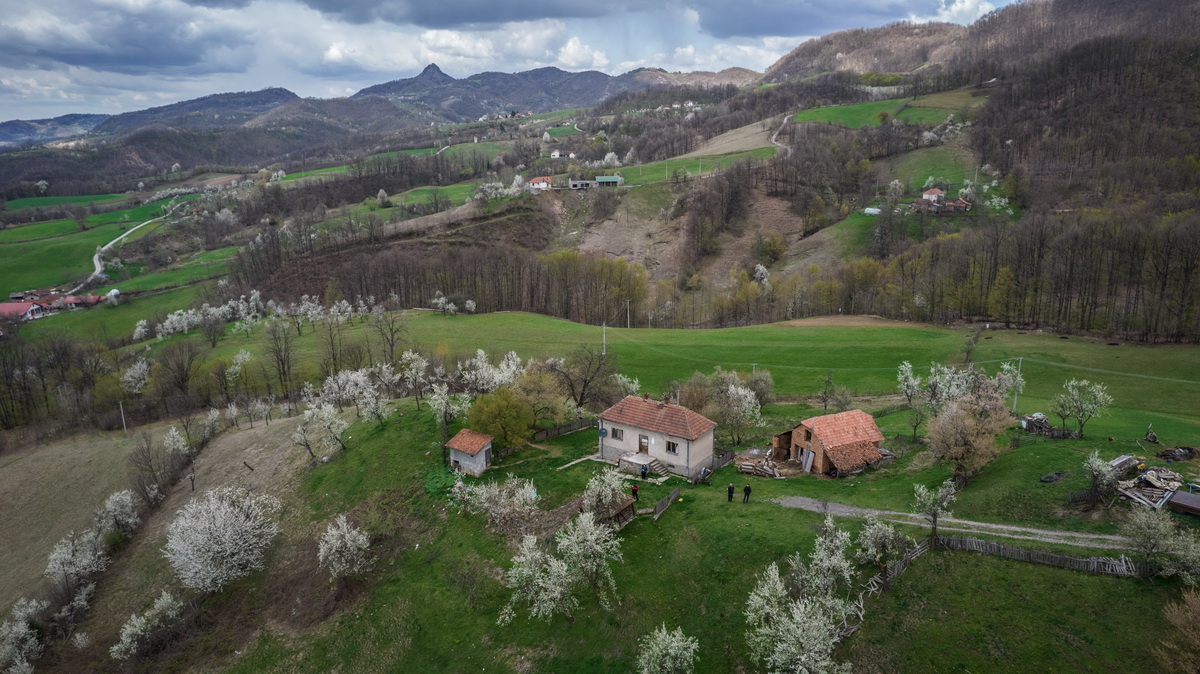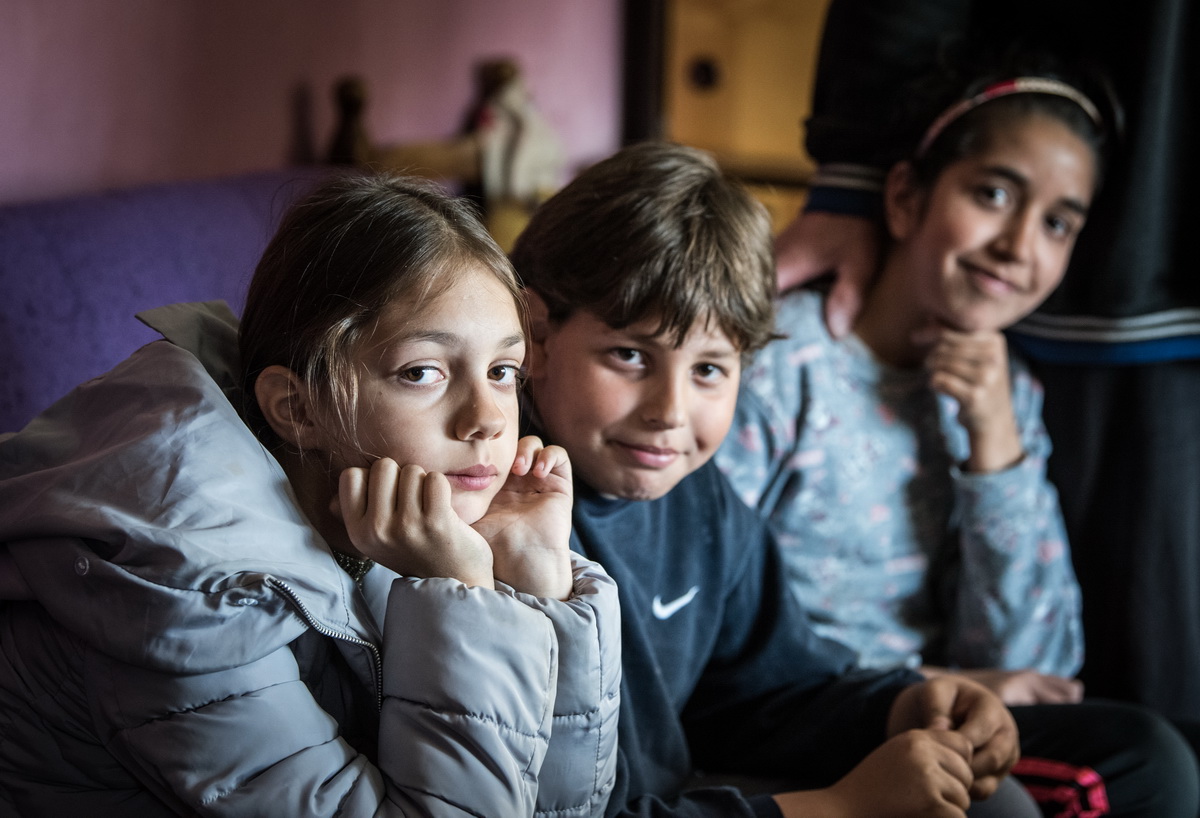 Every day we take many things for granted, believing it is normal to have them and to own them. Specifically, we assume there are minimum living standards to be expected; it is simply inconceivable that someone does not have a bathroom in the house, heating, a bed or a stove. Accustomed to comfort, we always ask for more and treat what we have with ingratitude. The youngest Jocovićs, Smiljana (13), Biljana (12) and twins Marko and Marija (11), do not have the luxury of being ungrateful for anything.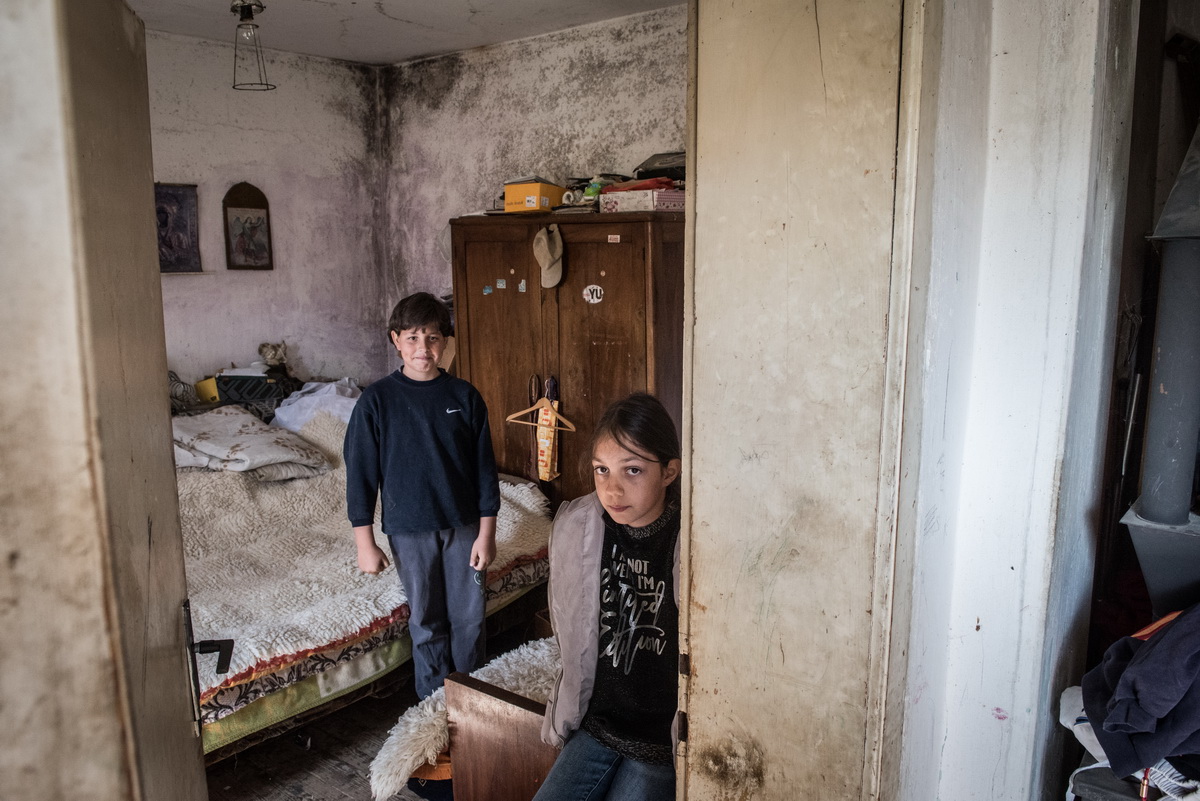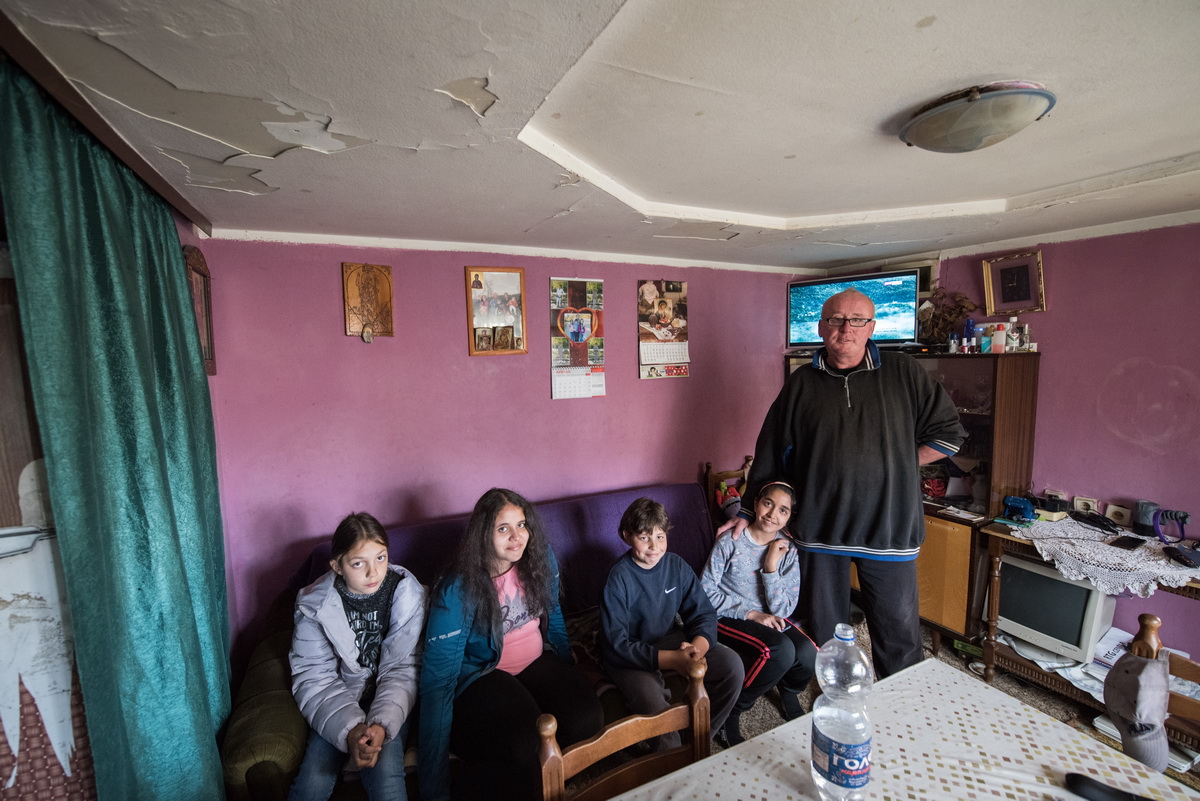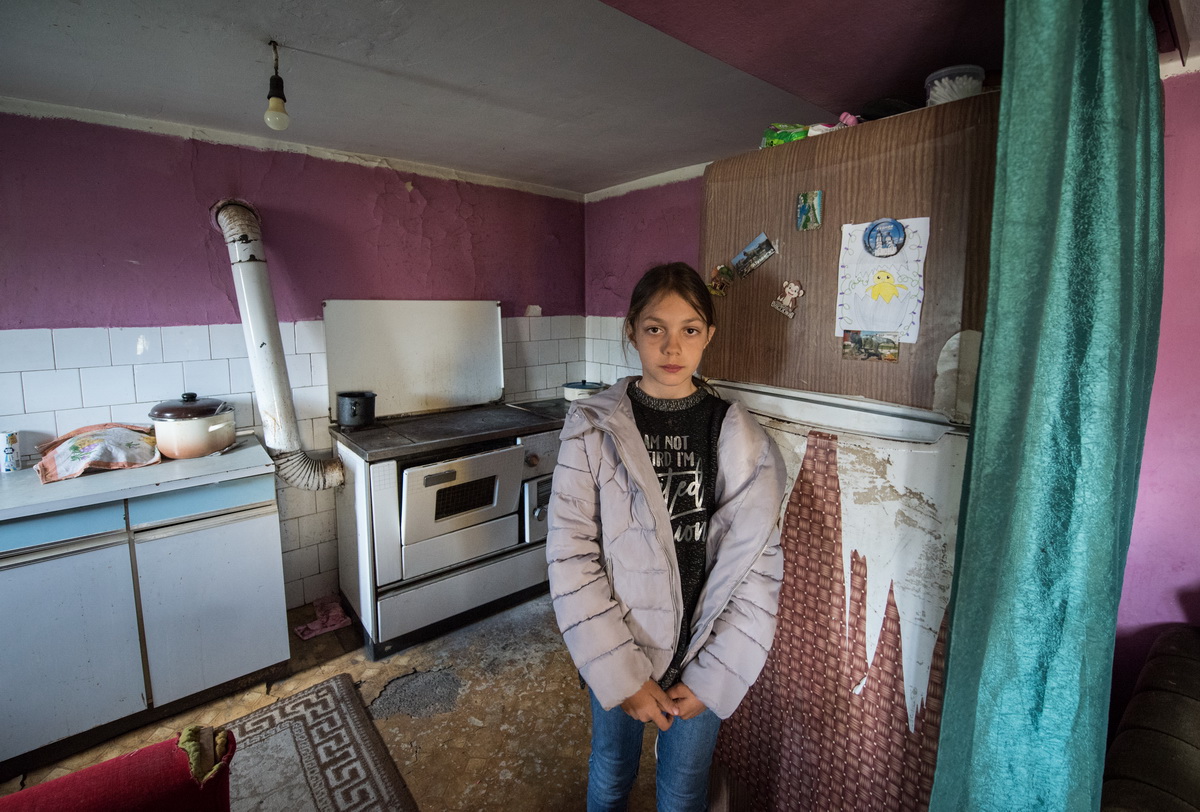 Their looks and smiles tell us that they are grateful to have each other, that their dad is thereafter their mother left them only half a year ago. They are grateful to have a roof over their heads, which still protects them from rain and snow, even though it is more than half a century old. They are also grateful to have windows, which appear to be more a combination of glass, cardboard and installed blankets than windows. Little Marko is also grateful because he has his own way of keeping warm:
I sleep here in this room. It doesn't blow much and I'm not cold. I cover myself with five blankets, look at the icon of the Holy Trinity and that is how I warm up. I wish we had new windows and beds.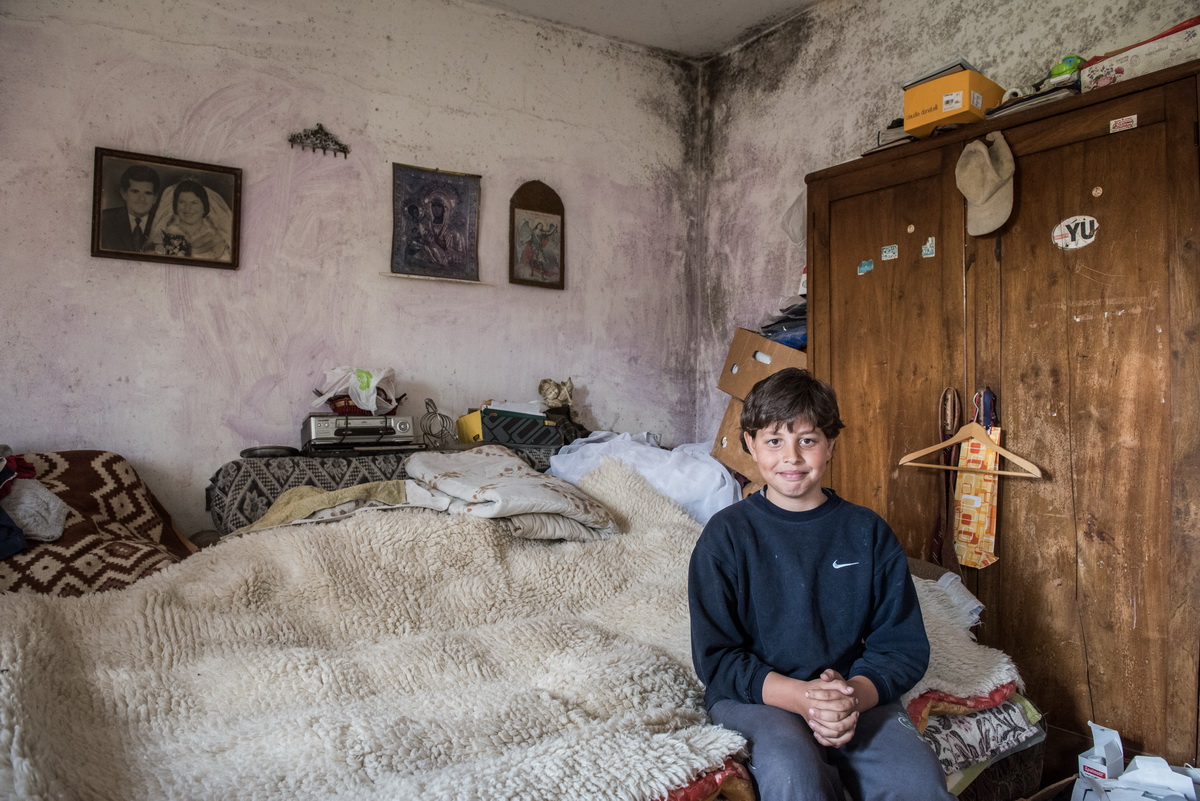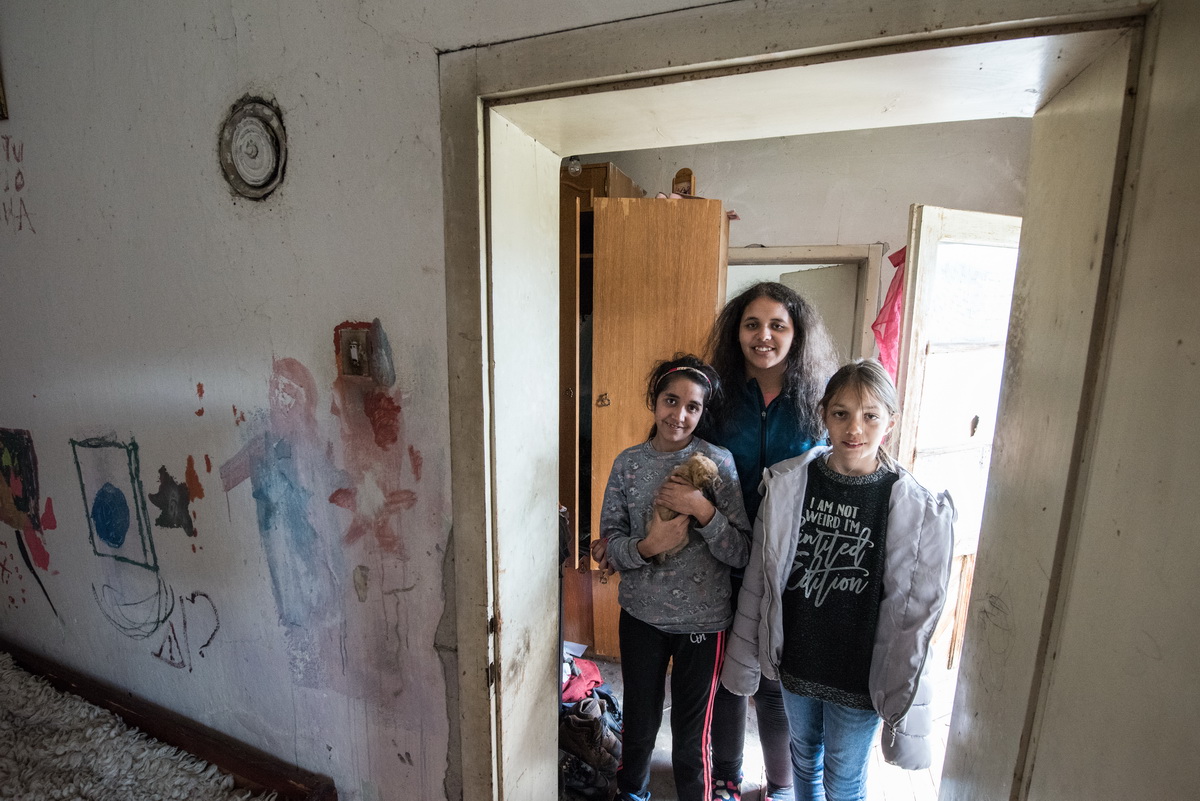 Branko added to his son's words, but in a more serious tone:
We don't have a bathroom, the girls are already big now, they have to bathe themselves, but regardless of all that, it would mean a lot to us to upgrade the bathroom. As you can see, the children are modest and good, they do not ask for anything, and they are aware of the situation and always want to help. They are my biggest support, my left hand that I don't have.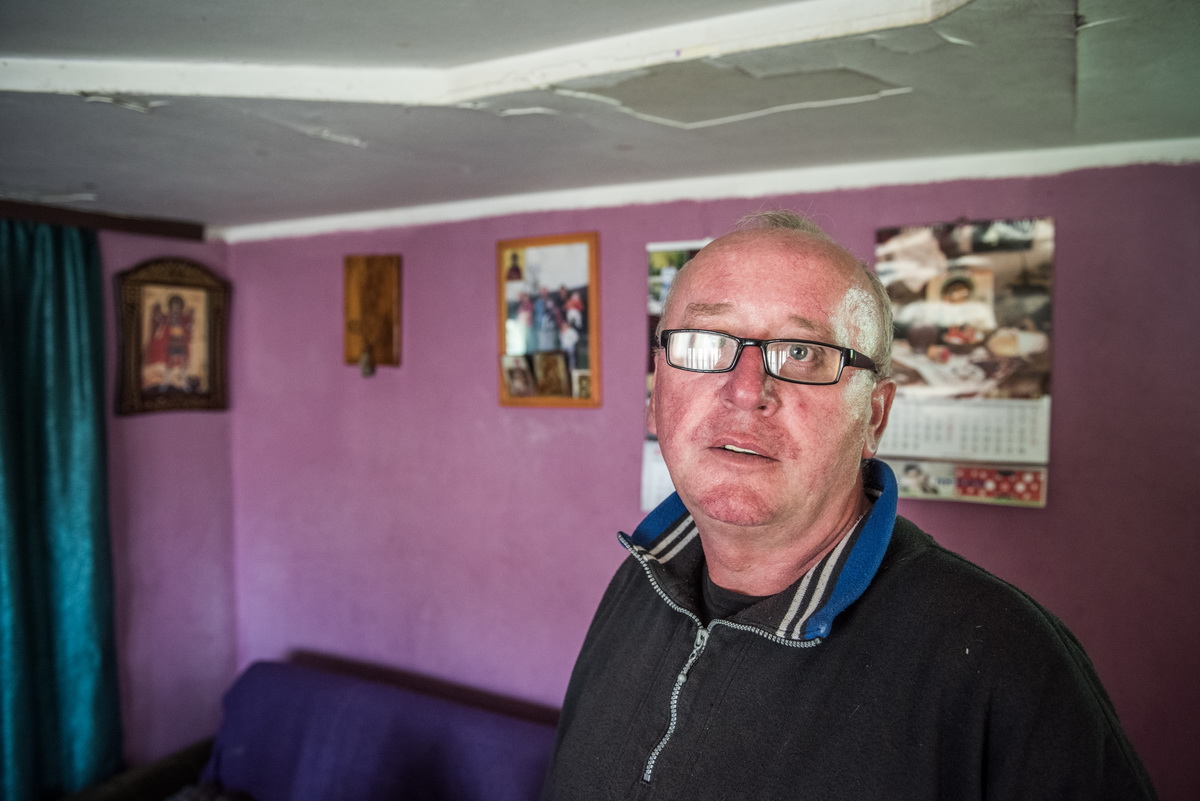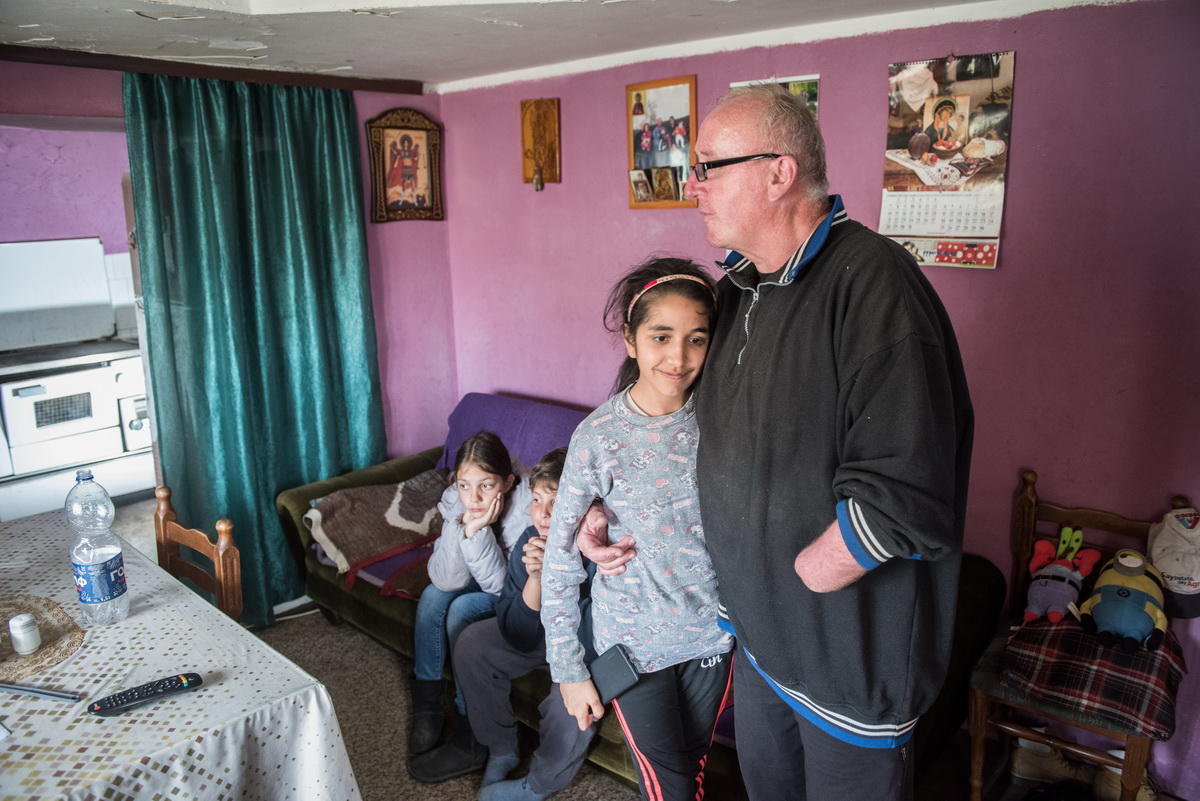 Once again, little Marko addressed us, adding:
I want a tractor, to work and in that way to help my dad!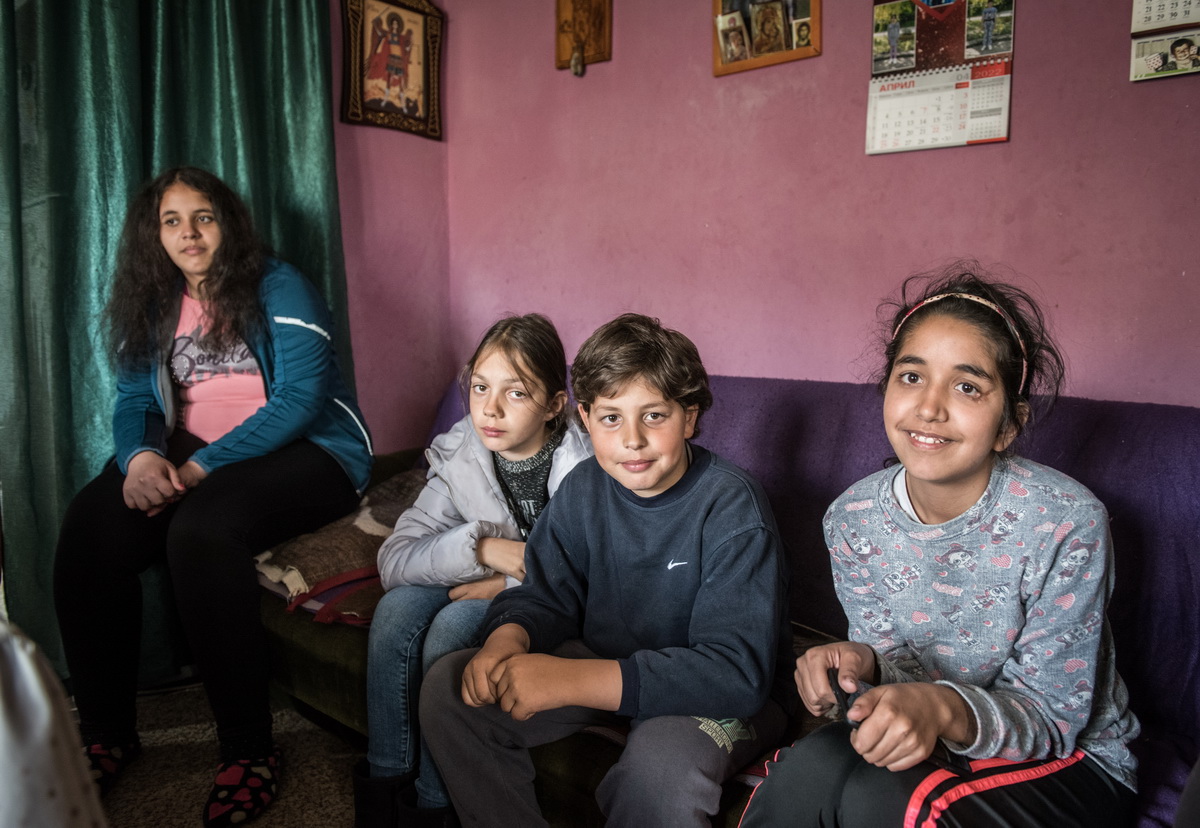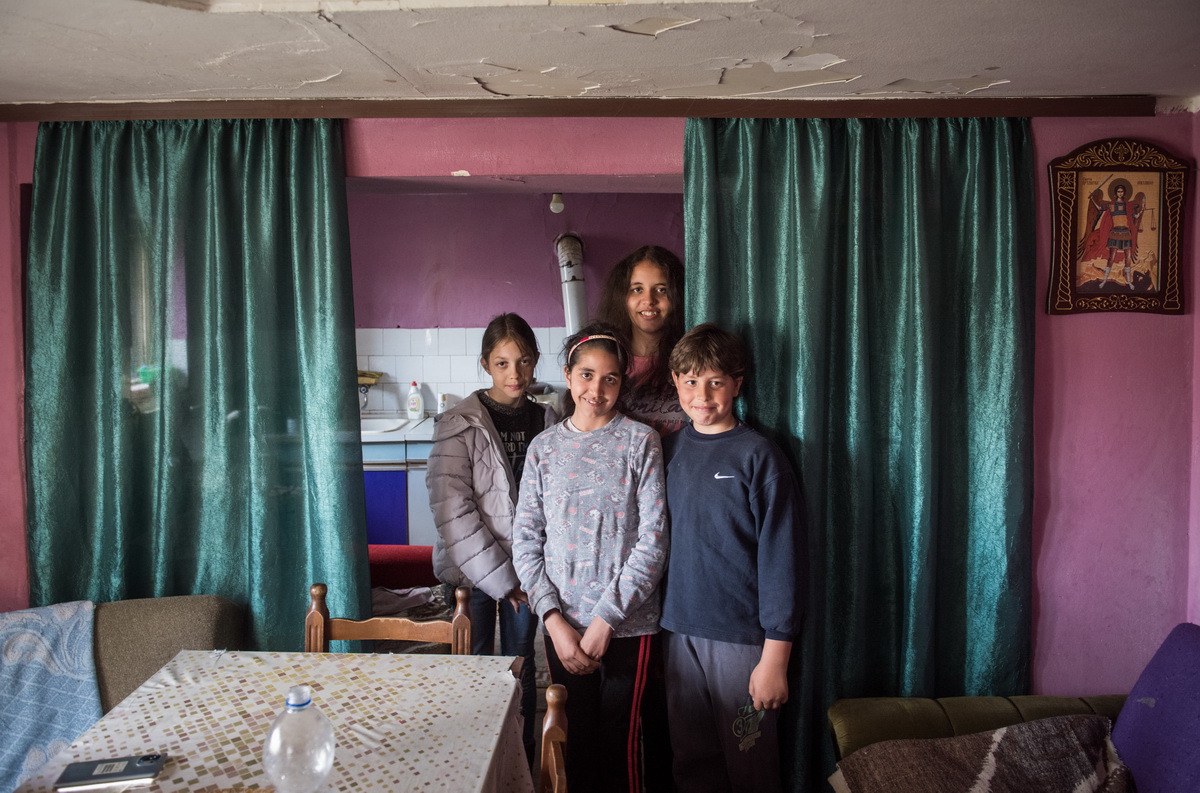 It can be seen that the absence of the mother left the most negative compact on the oldest girls, who were not as talkative as their brother.
Branko works as a janitor in a local hotel, mostly night shift, in order to be able to prepare the children for school during the day. It is noticeable that he invests a lot of effort in them, despite his physical disability as the result of reckless handling of explosive devices as a child.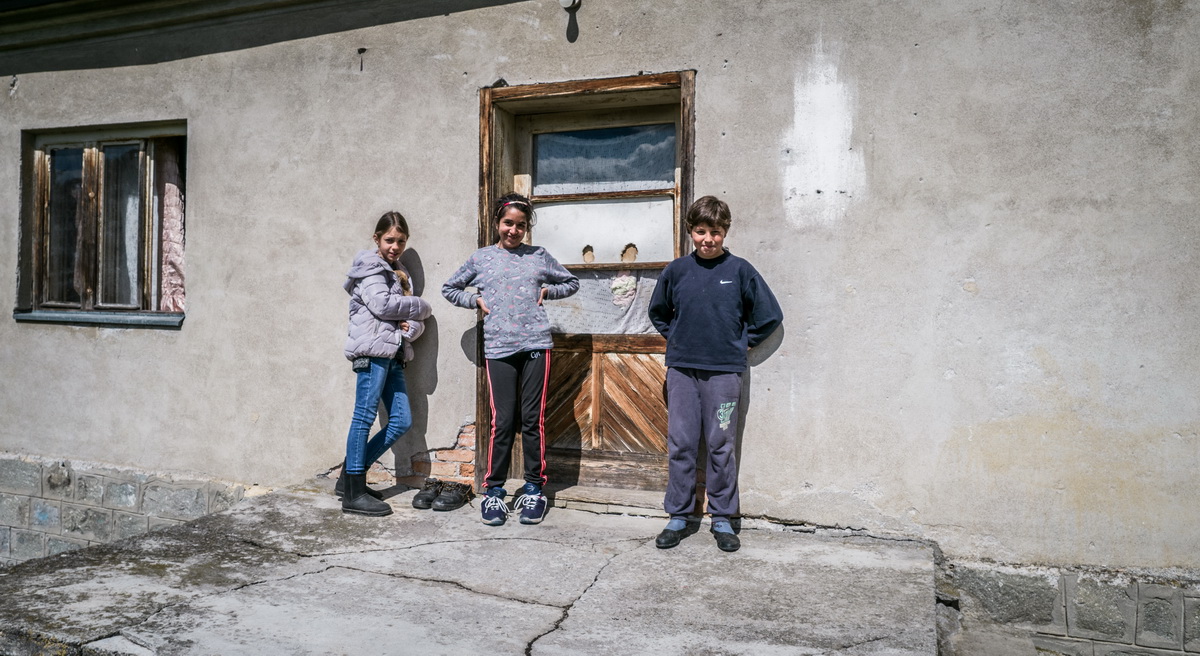 While the priority will certainly be to build a bathroom for the Jocović family, we would also like to replace the carpentry, renovate the children's rooms and buy new furniture. If possible, we will do our best to buy some appliances, since the ones they are currently using are in very bad condition.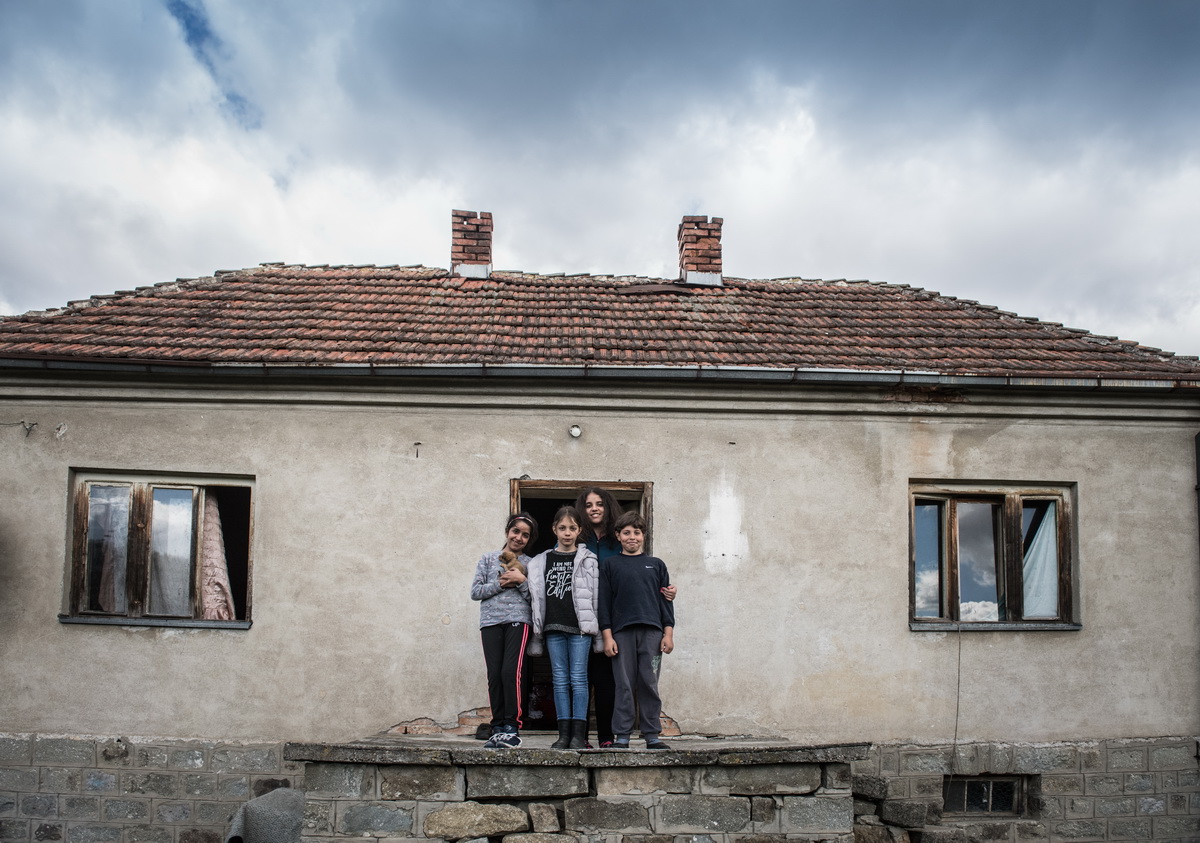 Support the Charity Serbs for Serbs in this new mission!
YOU CAN DONATE THROUGH THE DONATION PLATFORM: www.srbizasrbe.org/donacije


SERBIA
1. SMS to 7763 (200 RSD)2. Account: 160-279491-71, Banka Intesa
2. Pay Pal
3. Foreign currency account



REPUBLIC OF SRPSKA
1. Call 17763 (2 КМ)
2. Account: 56201281300241-58 (NLB bank)
3. Pay Pal



MONTENEGRO
1. Account: 510-91548-03 (CKG bank)
2. Pay Pal


USA
1. Donation platform (credit card, bank account)
2. Pay Pal
3. Check to: Serbs for Serbs, Po Box 34206 Chicago, IL 60634
*all donors exercise the right to tax deductions


CANADA
1. Pay Pal
2. Check to: Serbs for Serbs Canada, 635 The Queensway, Lower Level, Toronto, ON, M8Y 3B3
3. Е-transfer to: donate@serbsforserbs.ca
*all donors exercise the right to tax deductions


GERMANY
1. IBAN: DE84 7606 0618 0002 7519 92
2. Pay Pal
3. Send text SZS to 81190 (2.99 Euro)
*all donors exercise the right to tax deductions


SWITZERLAND
1. Konto: 61-335679-5
IBAN:CH57 0900 0000 6133 5679 5
Hedwigstrasse 3, 8032 Zurich
2. Pay Pal
3. SMS to 339, SZS 20, SZS 45, SZS 90, etc.
*all donors exercise the right to tax deductions


AUSTRIA
1. IBAN:AT97 3200 0000 1036 4339
SWIFT/BIC: RLNWATWW
Customer: Org. f. hum. Hilfe – Srbi za Srbe
Kalvariengürtel 39/6, 8020 Graz Austria
2. Pay Pal
3. Call 0901 300 201 (3 Euro)


SWEDEN
1. SWISH: 1230 133 900
2. Pay Pal
3. Bank Giro: 5302-1077
4. Account: 5226 1060 858



NORWAY
1. VIPPS: 104 414
2. Pay Pal
3. Account: 1503 83 80483



Patreon



Donation platform (VISA, Mastercard…)