The tears and sobs of little Angela (7) pierce the heart!
If we looked for a family to be the face of pain and grief, then the Veličkovskis from the village of Pelince near the Macedonian-Serbian border would be on the shortlist! The bare brick on the unfinished house and the collapsing woodwork on the main floor, are the first indications of this family's living conditions.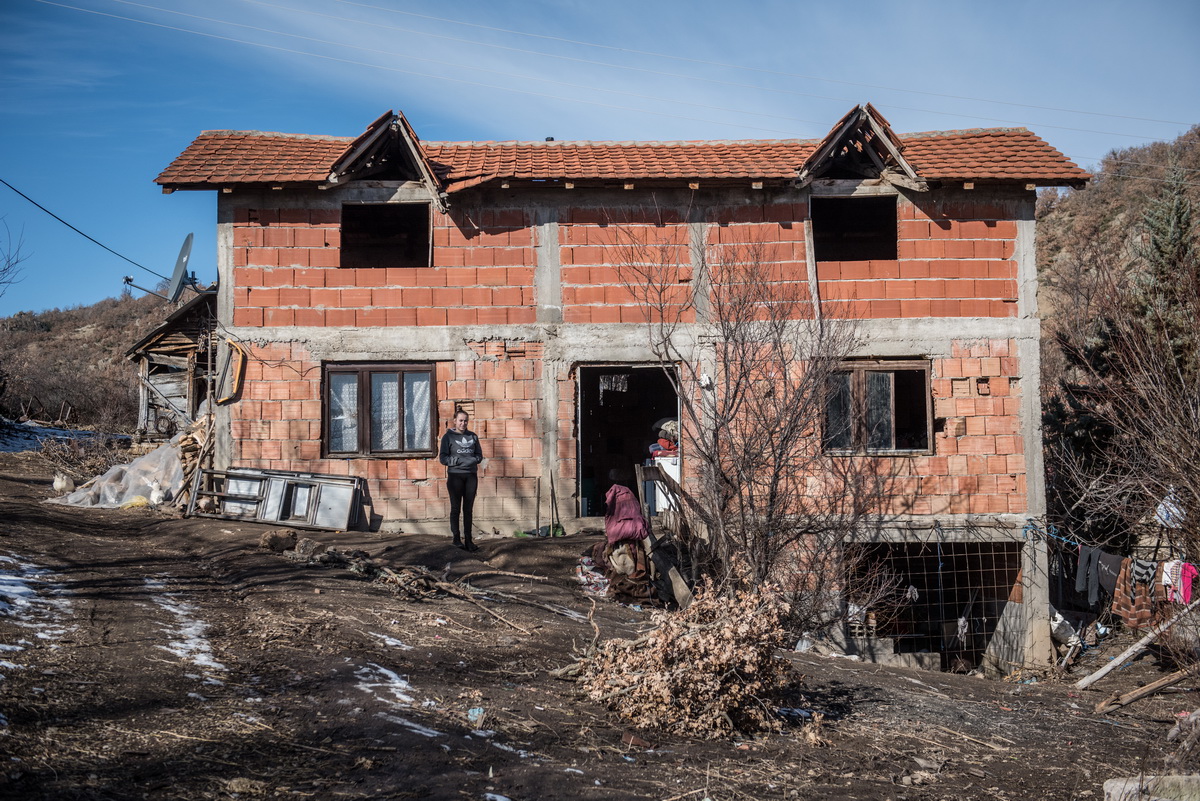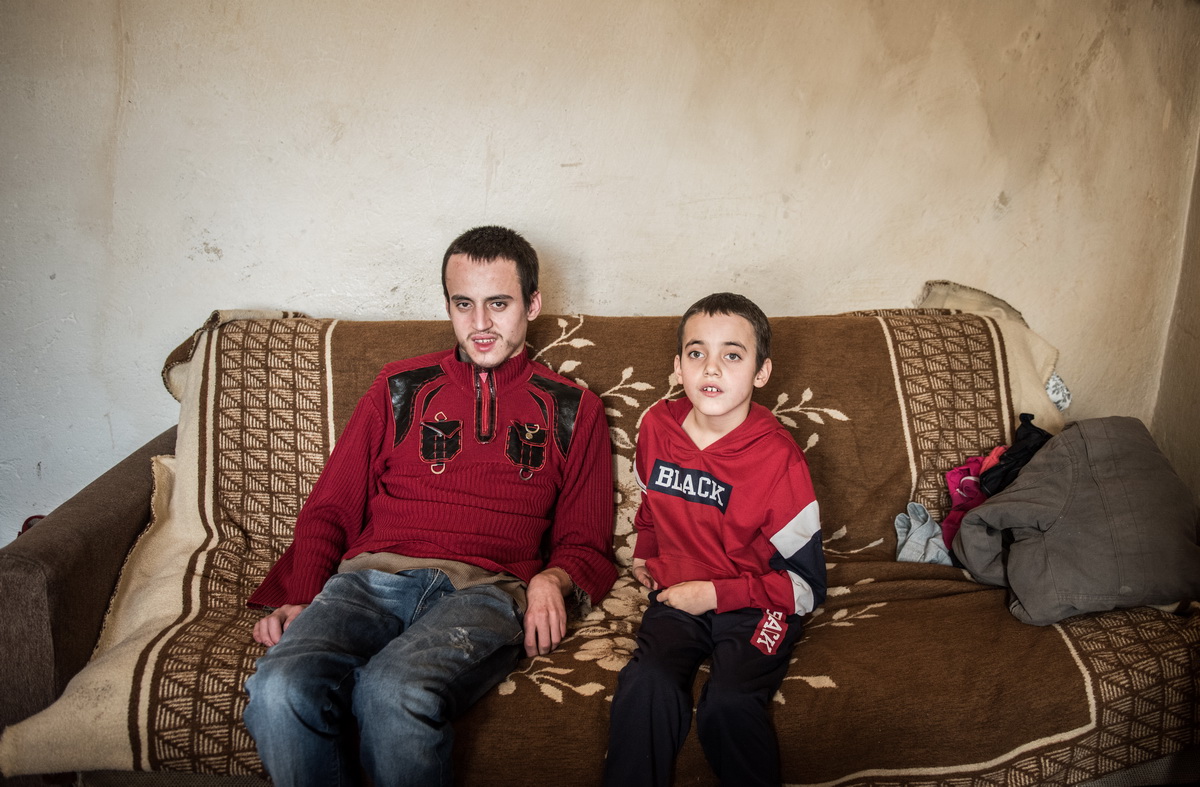 Angela (7) greets us at the door and learns the reason for our visit. At once, her large eyes fill with tears and her soft sobs pierce our hearts. Touched by her reaction, we try to divert her attention to questions about her siblings, after which we enter the house together.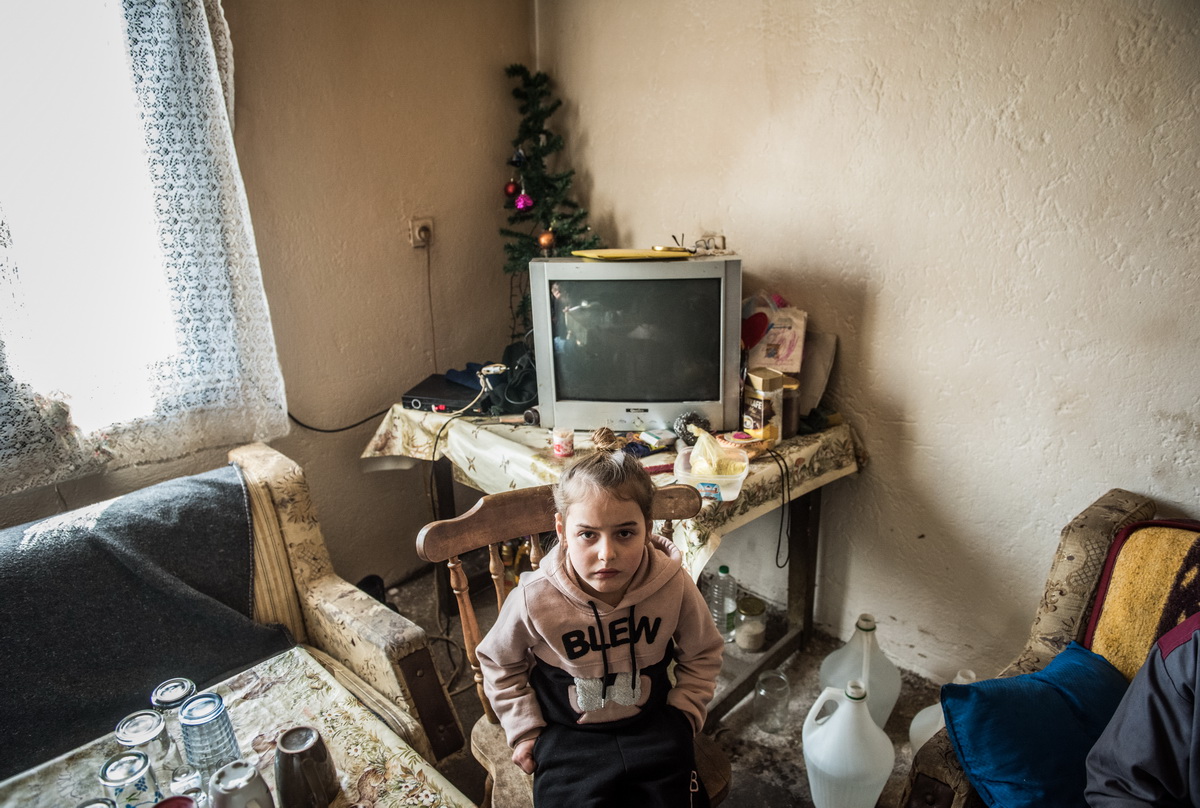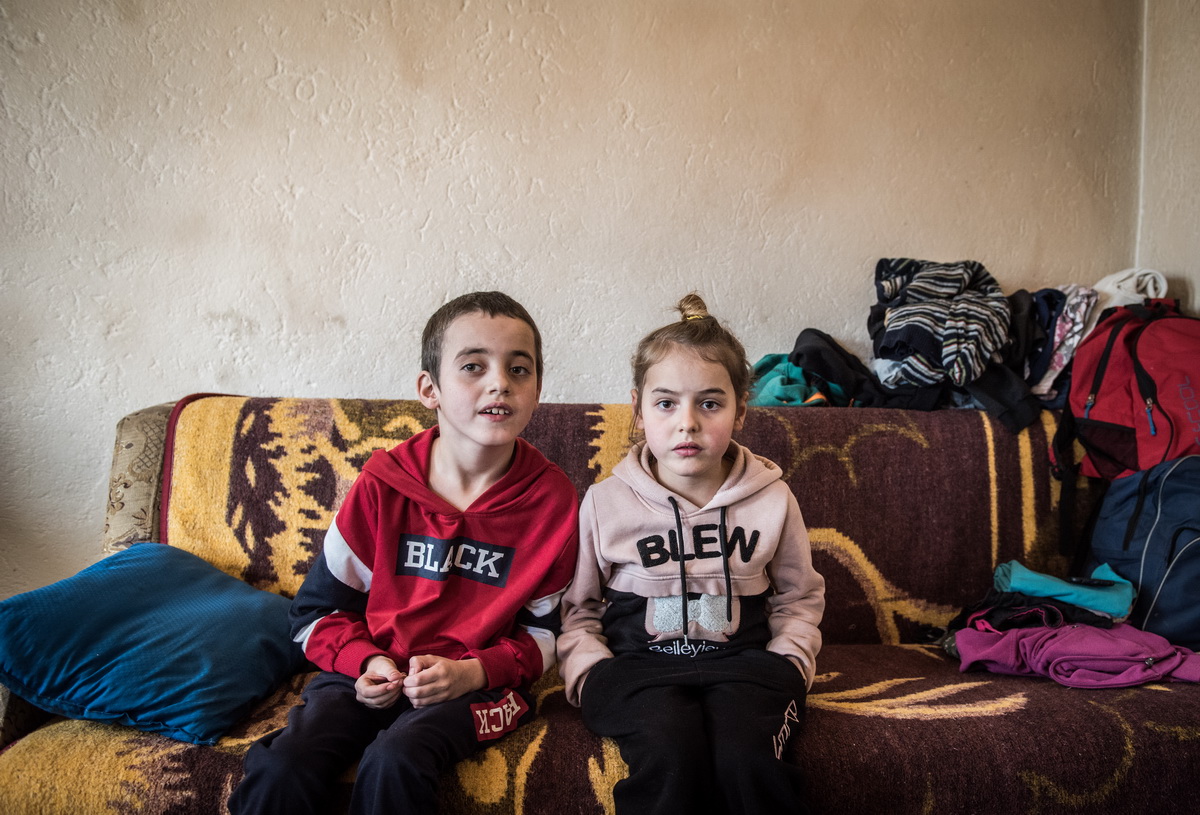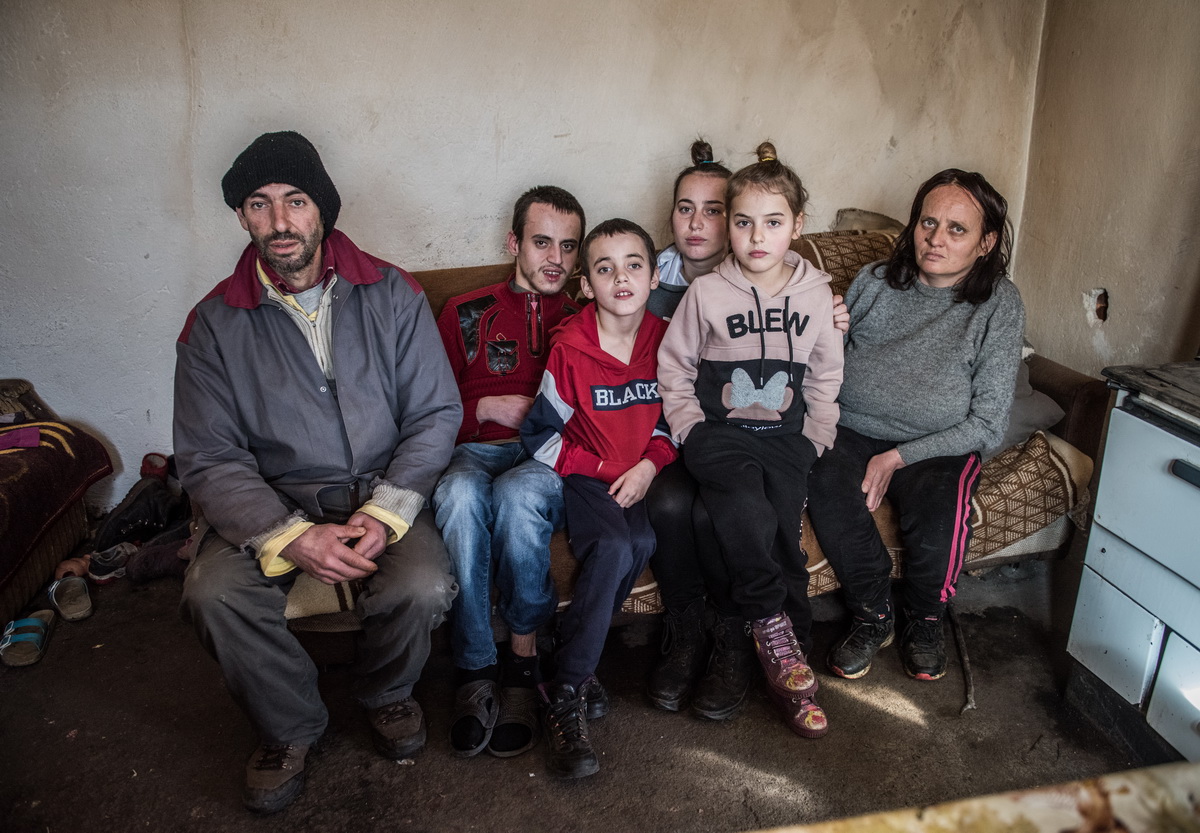 The unbearable state of shock and disbelief increases when we realize that the Veličkovskis own nothing but darkened walls, concrete and shabby furniture! Angela lives with her parents Miroslav and Sladjana and her siblings Hristijan (20), Valerija (18) and Nikolče (9), in one room that has no bathroom or water.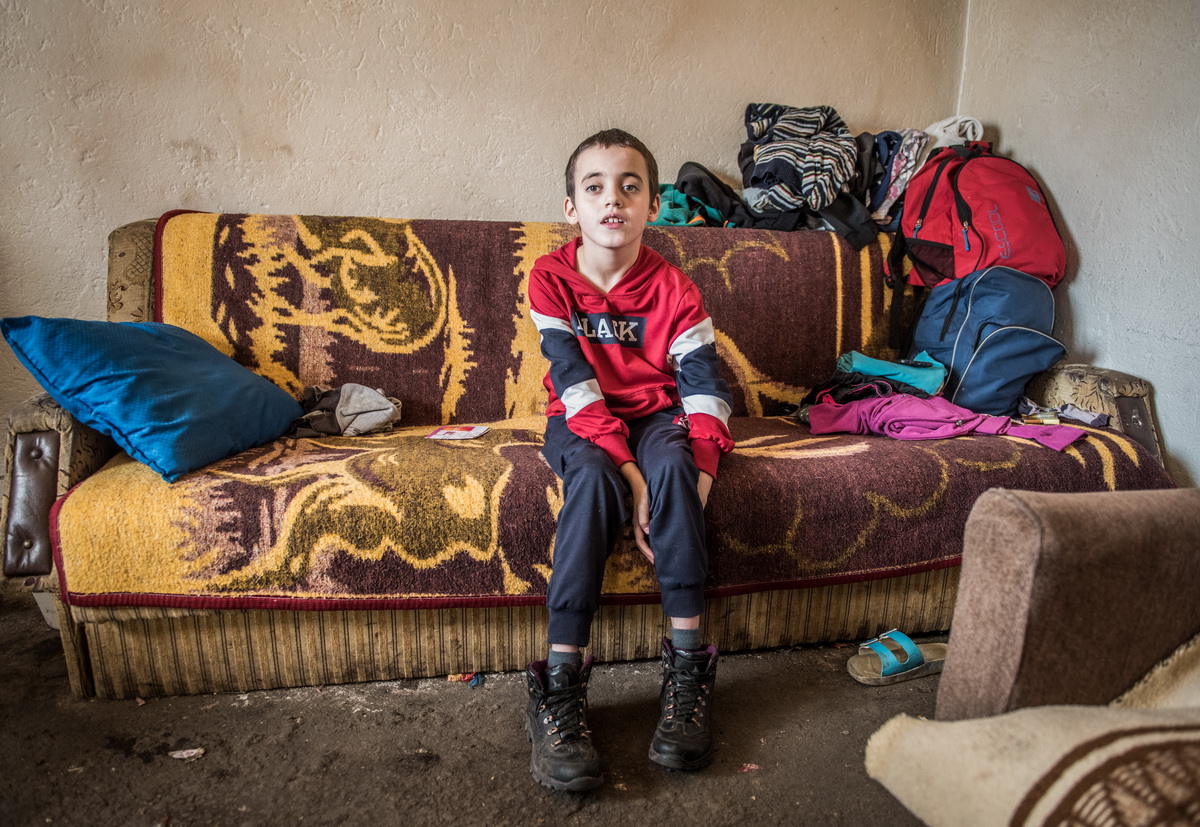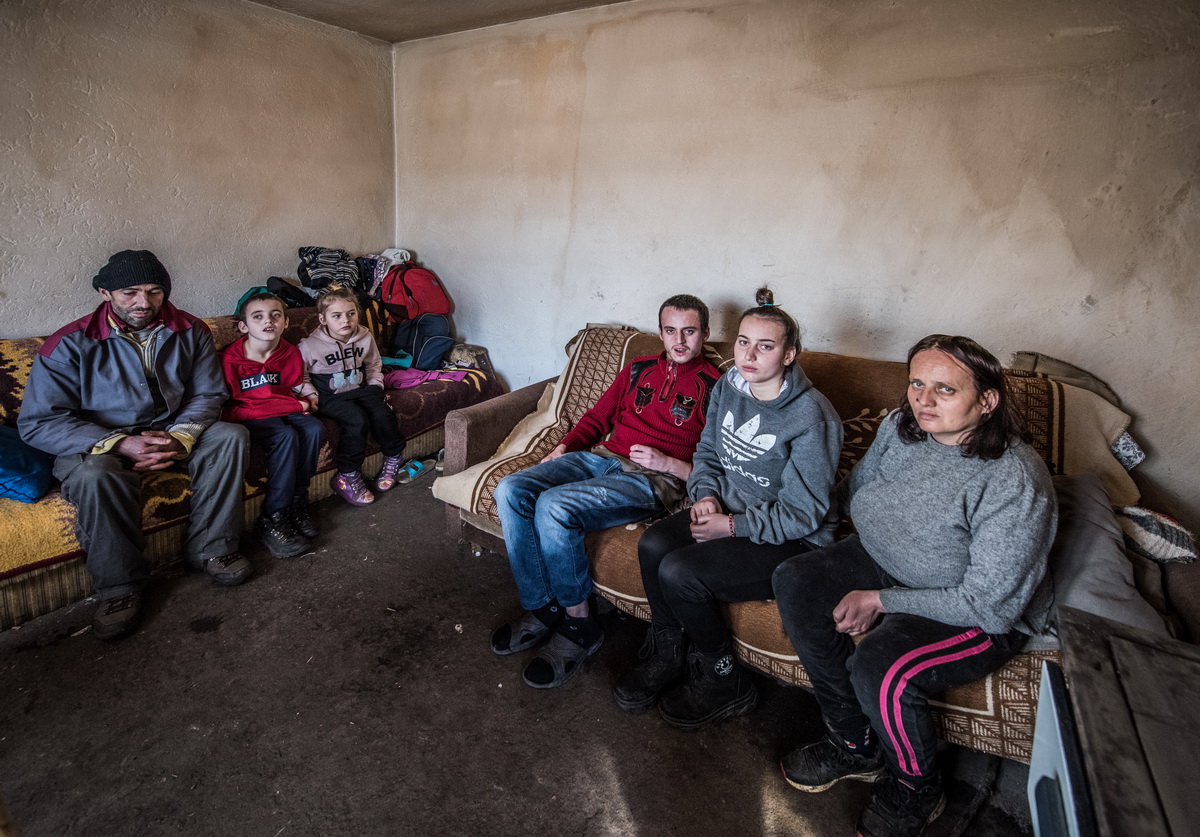 We learn from father Miroslav that misfortune never travels alone, as he explains to us that Hristijan has special needs, while the younger son has speech problems. Holding a plastic bottle cap, he also shows us a kidney stone that little Angela had removed last year.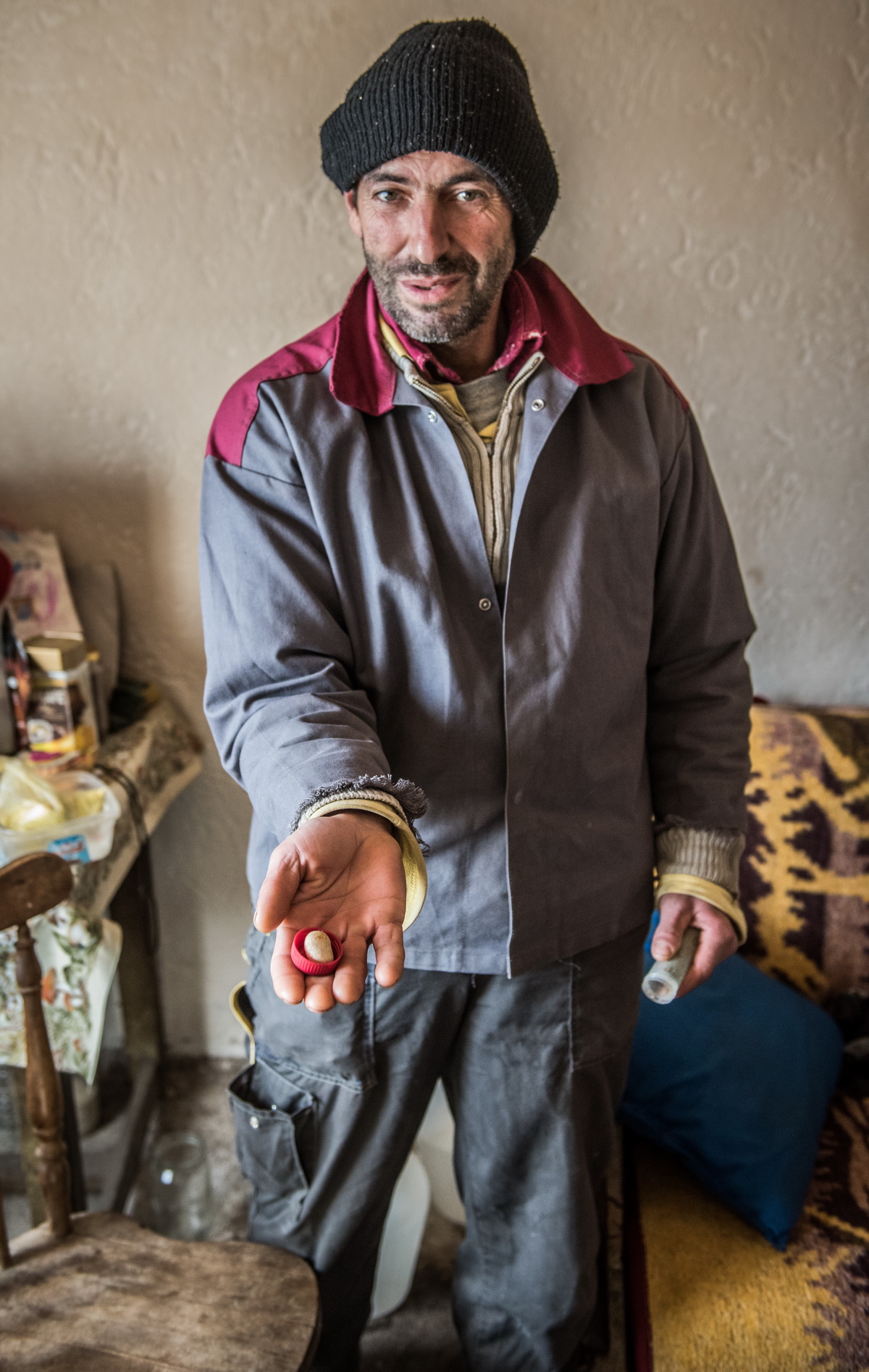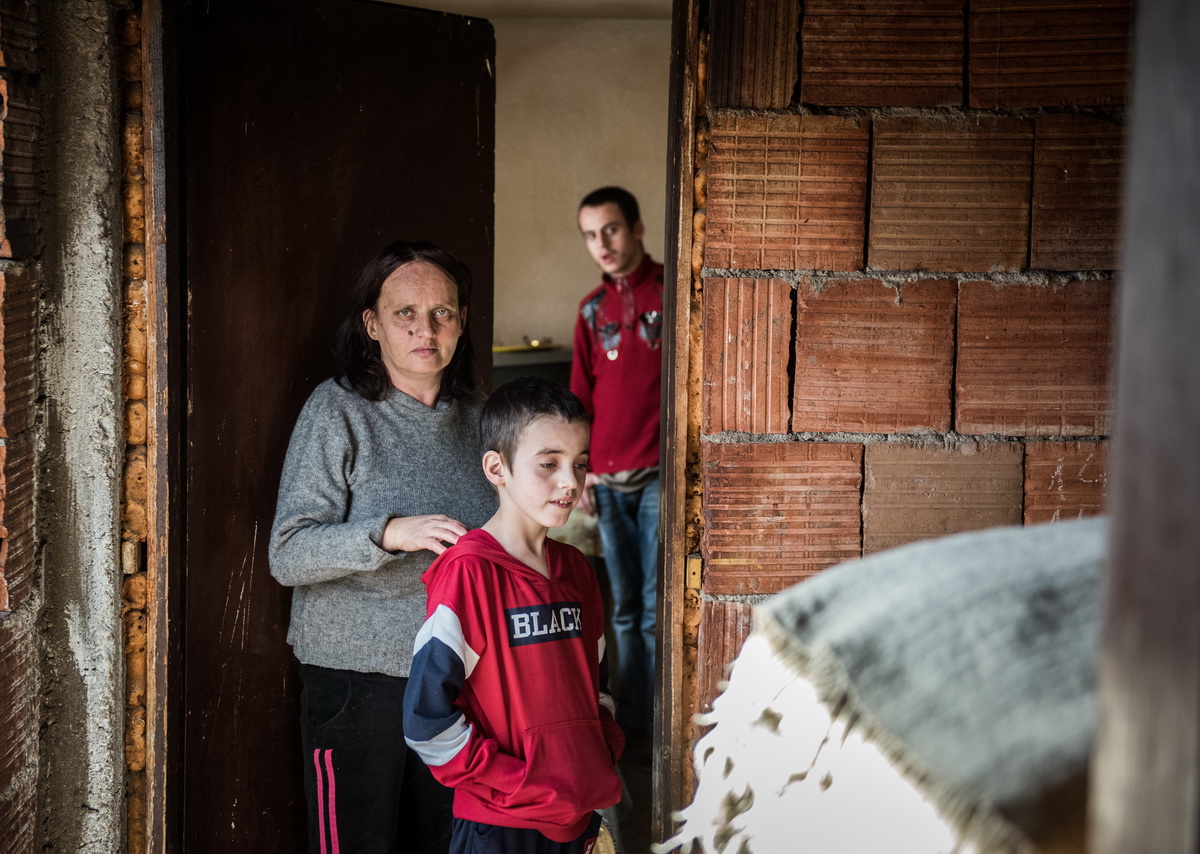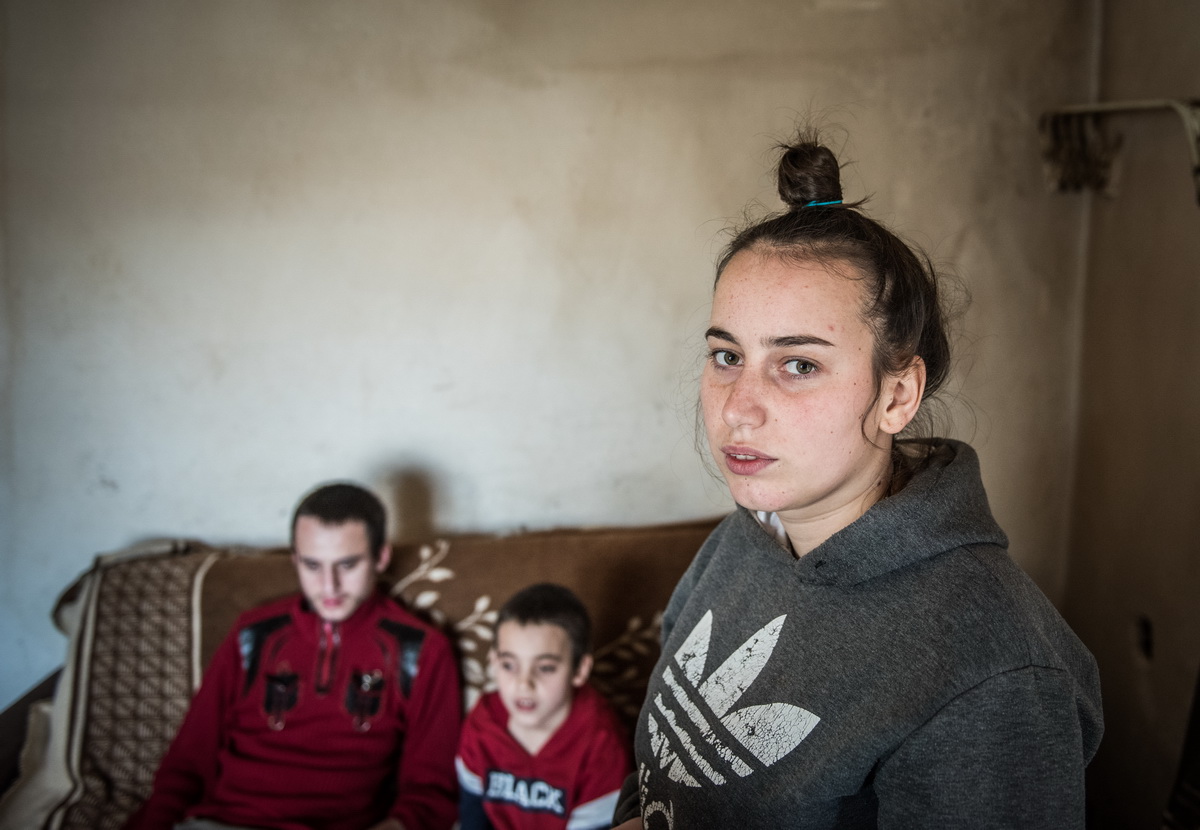 This modest and quiet family show us living conditions not fit for a single person. Looking into their faces, we search for the right words to bring them happiness and brighten their home.
I work in a factory for 15,000 denars, and in addition to my regular monthly income, there is only an additional 5,000 denars for Christian. We also have a garden where we plant for our own needs – Miroslav tells us.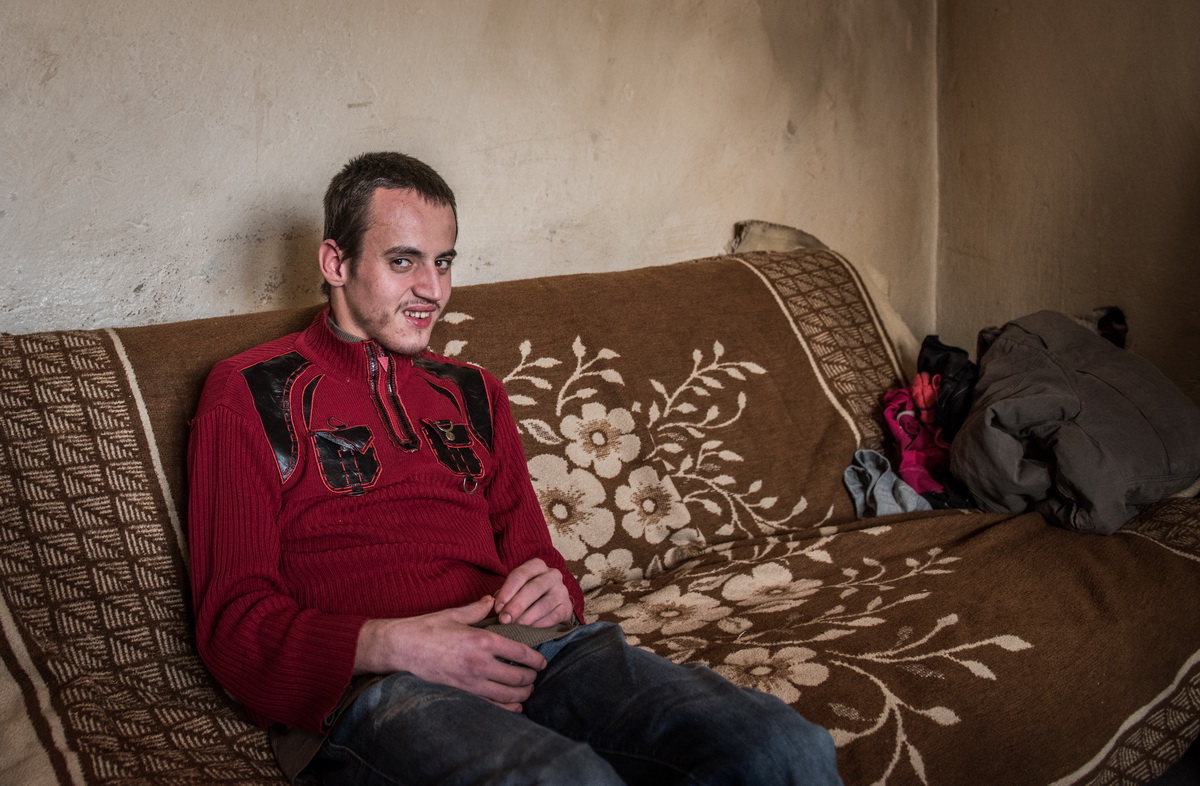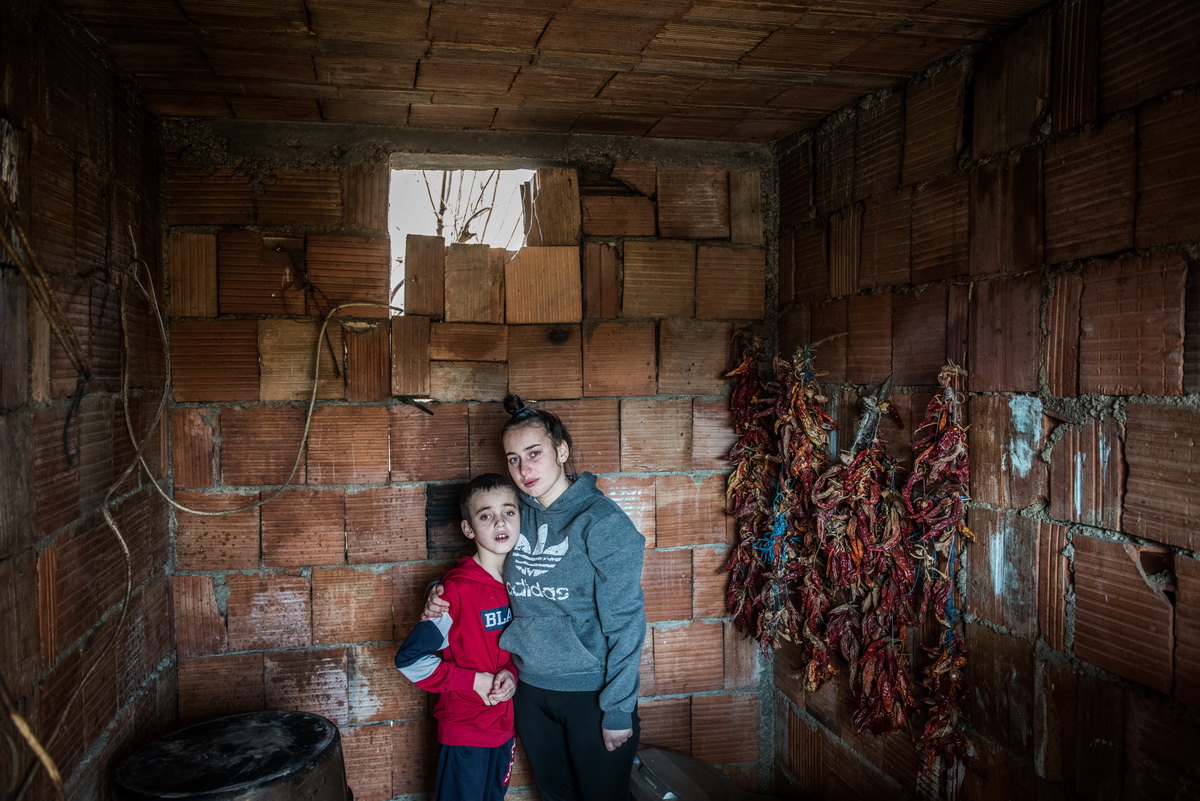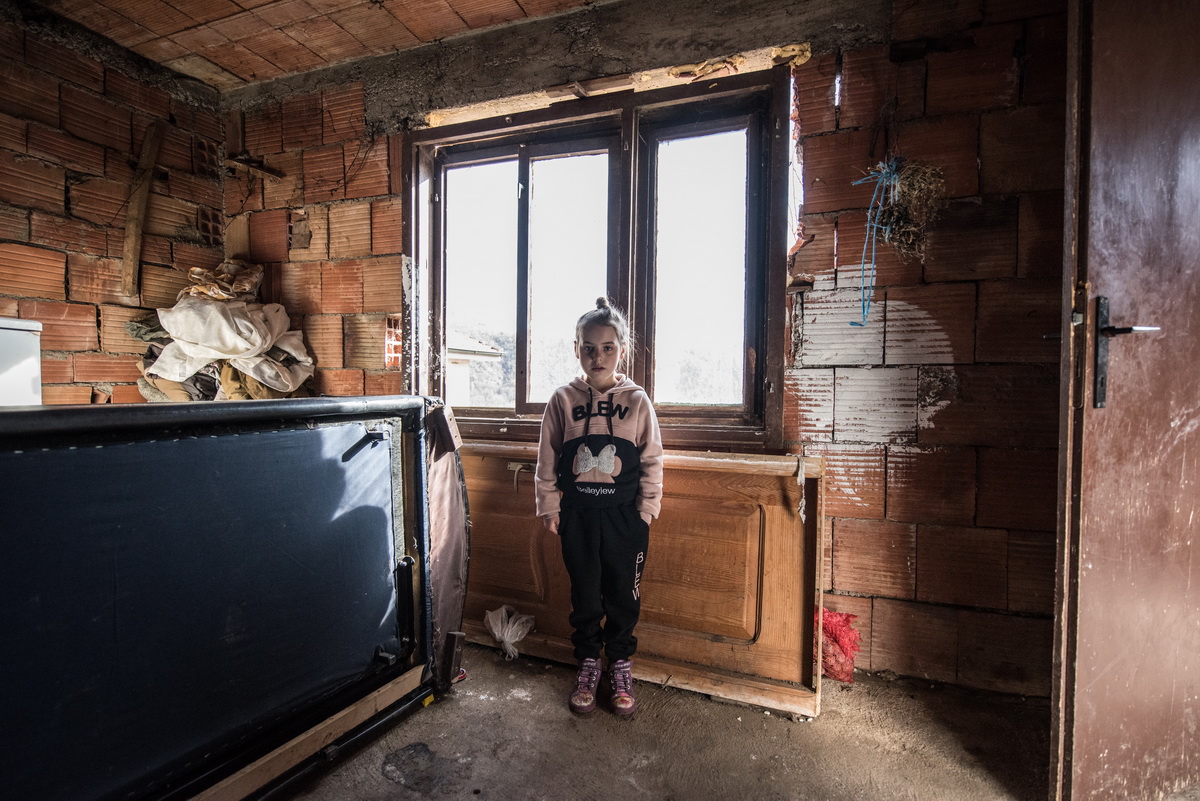 We plan to renovate and finish the house for the Veličkovski family. About 25,000 euros are needed to complete the project. We invite all donors to join us in another large fundraiser in Northern Macedonia!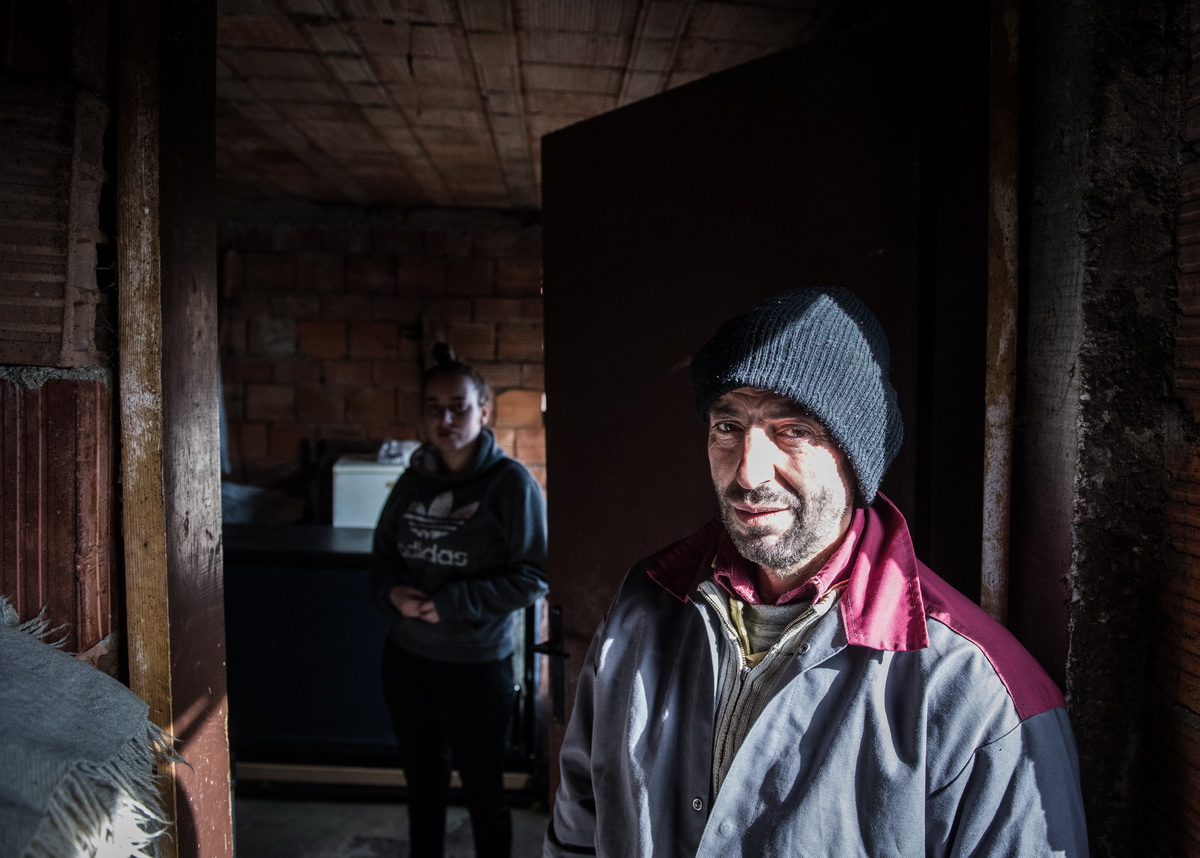 Here is how you can donate:


SERBIA
1. SMS to 7763 (200 RSD)2. Account: 160-279491-71, Banka Intesa
2. Pay Pal
3. Foreign currency account



REPUBLIC OF SRPSKA
1. Call 17763 (2 КМ)
2. Account: 56201281300241-58 (NLB bank)
3. Pay Pal



MONTENEGRO
1. Account: 510-91548-03 (CKG bank)
2. Pay Pal


USA
1. Donation platform (credit card, bank account)
2. Pay Pal
3. Check to: Serbs for Serbs, Po Box 34206 Chicago, IL 60634
*all donors exercise the right to tax deductions


CANADA
1. Pay Pal
2. Check to: Serbs for Serbs Canada, 635 The Queensway, Lower Level, Toronto, ON, M8Y 3B3
3. Е-transfer to: donate@serbsforserbs.ca
*all donors exercise the right to tax deductions


GERMANY
1. IBAN: DE84 7606 0618 0002 7519 92
2. Pay Pal
3. Send text SZS to 81190 (2.99 Euro)
*all donors exercise the right to tax deductions


SWITZERLAND
1. Konto: 61-335679-5
IBAN:CH57 0900 0000 6133 5679 5
Hedwigstrasse 3, 8032 Zurich
2. Pay Pal
3. SMS to 339, SZS 20, SZS 45, SZS 90, etc.
*all donors exercise the right to tax deductions


AUSTRIA
1. IBAN:AT97 3200 0000 1036 4339
SWIFT/BIC: RLNWATWW
Customer: Org. f. hum. Hilfe – Srbi za Srbe
Kalvariengürtel 39/6, 8020 Graz Austria
2. Pay Pal
3. Call 0901 300 201 (3 Euro)


SWEDEN
1. SWISH: 1230 133 900
2. Pay Pal
3. Bank Giro: 5302-1077
4. Account: 5226 1060 858



NORWAY
1. VIPPS: 104 414
2. Pay Pal
3. Account: 1503 83 80483



Patreon



Donation platform (VISA, Mastercard…)