Serbs for Serbs in Berane – let's help the Malevic family with eight children!
Young parents Biljana and Vuksan Malevic have eight children: Gabrijela (10), Danijel (9), Mariela (8), Krsto (7), Vuk (5), Lukas (2), Katalea (1) and Stela (2 months). They live in the village of Gornja Budimlja by Berane. They say that their children cannot be still for even five minutes. That is obvious from the photos.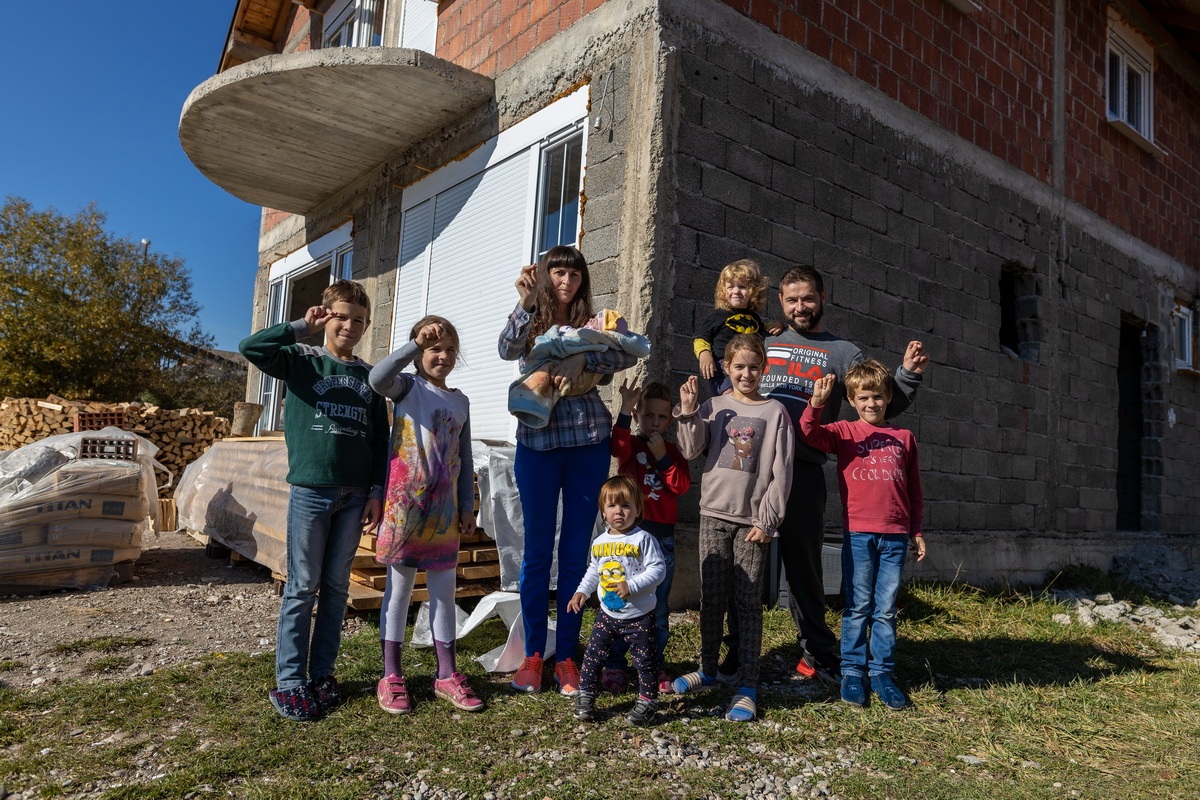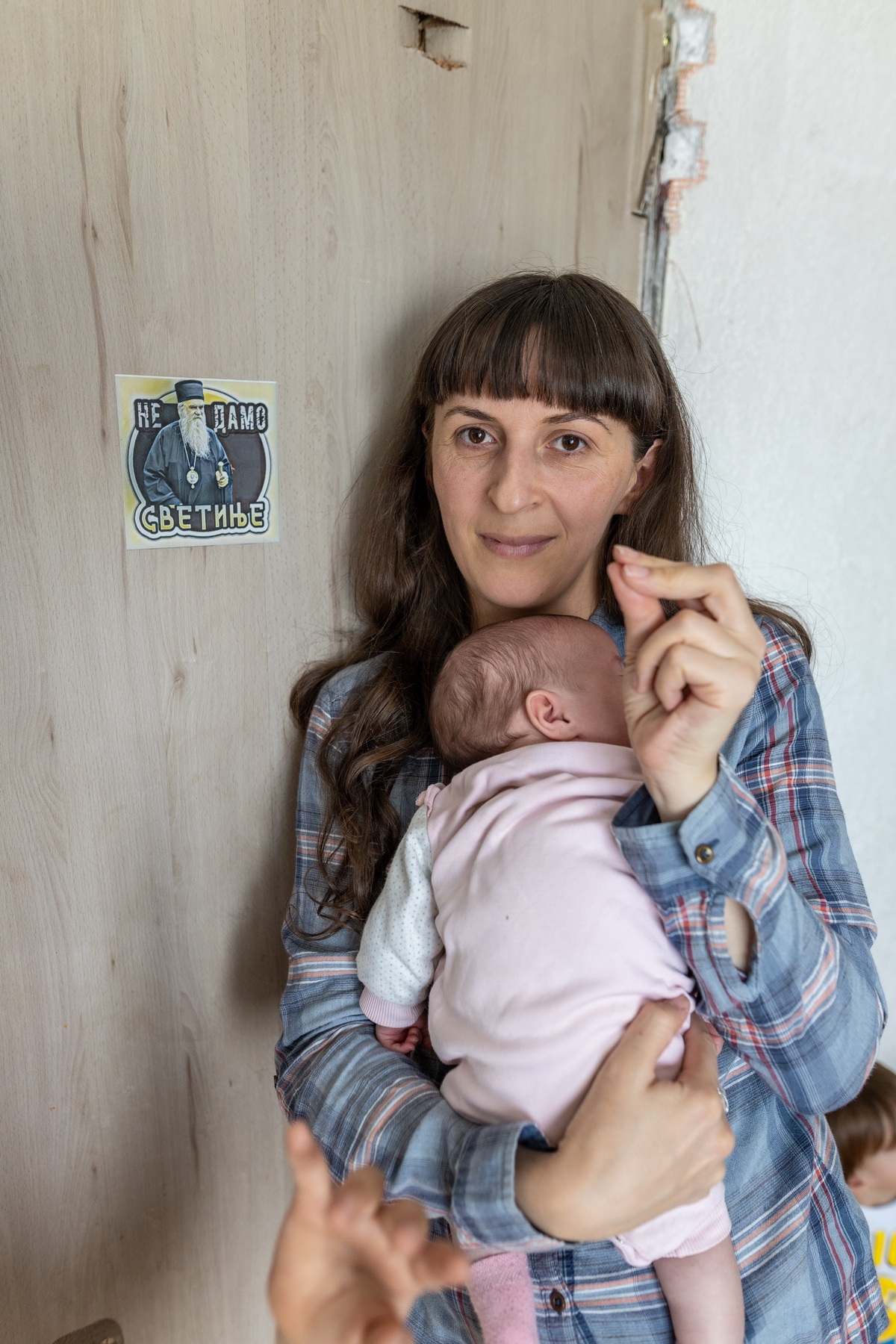 This happy family was recently visited by representatives of the Charity organization Serbs for Serbs, and God willing, will be the first family from the municipality of Berane to be helped by our charity.


 Thank you for coming to us from mother Serbia – mother Biljana welcomed us.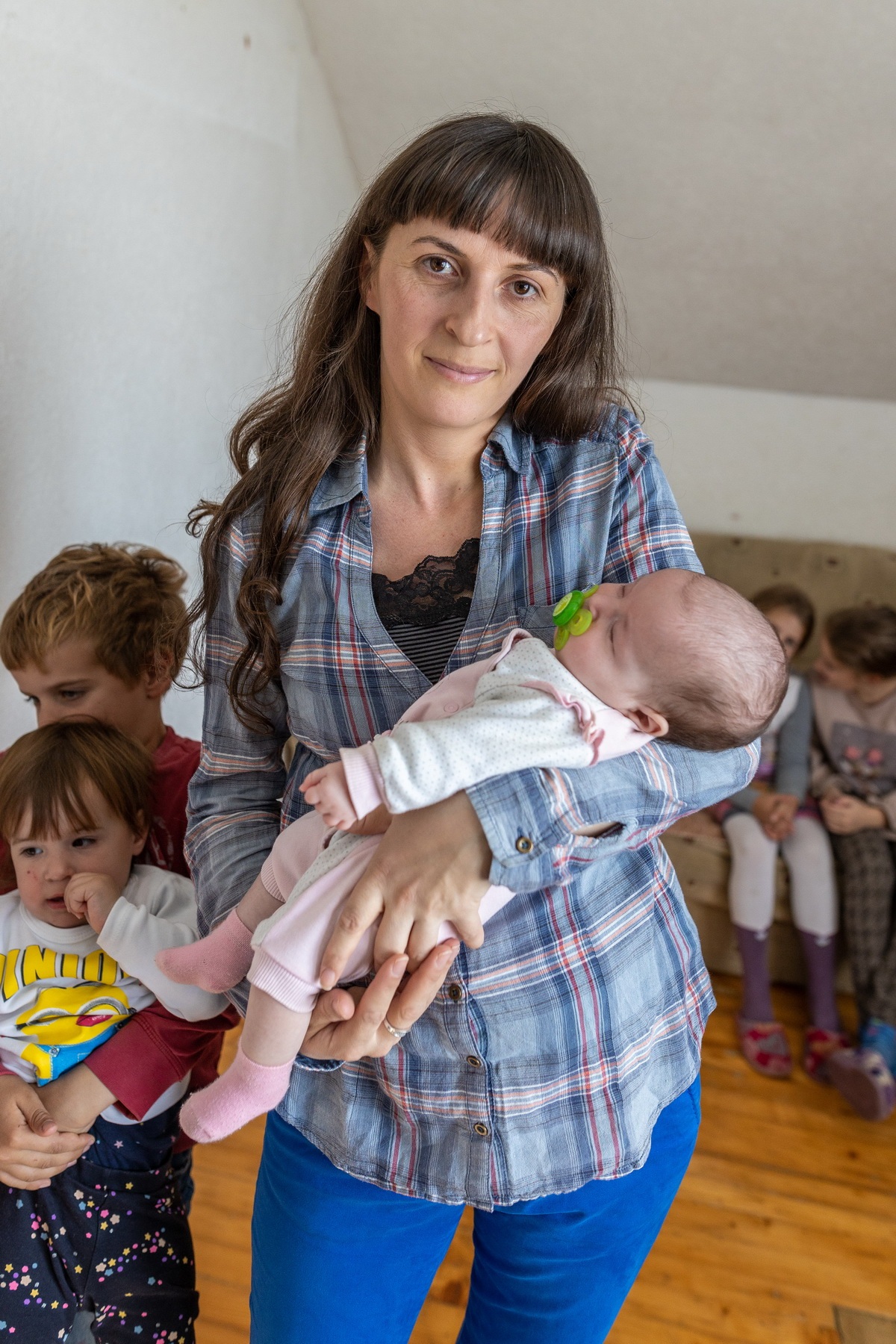 This Serbian heroine has unfortunately had problems in the last while with her thyroid, varicose veins and with fibroids. Because she cannot be left alone with the children for long, father Vuksan cannot work full time, and works little.


What can we do? God willing this will pass. Recently we started using the church soup kitchen, 'Divna Veković' under Djurdjevi stupovi, that you recently helped. This has made everyday life easier – adds mother Biljana.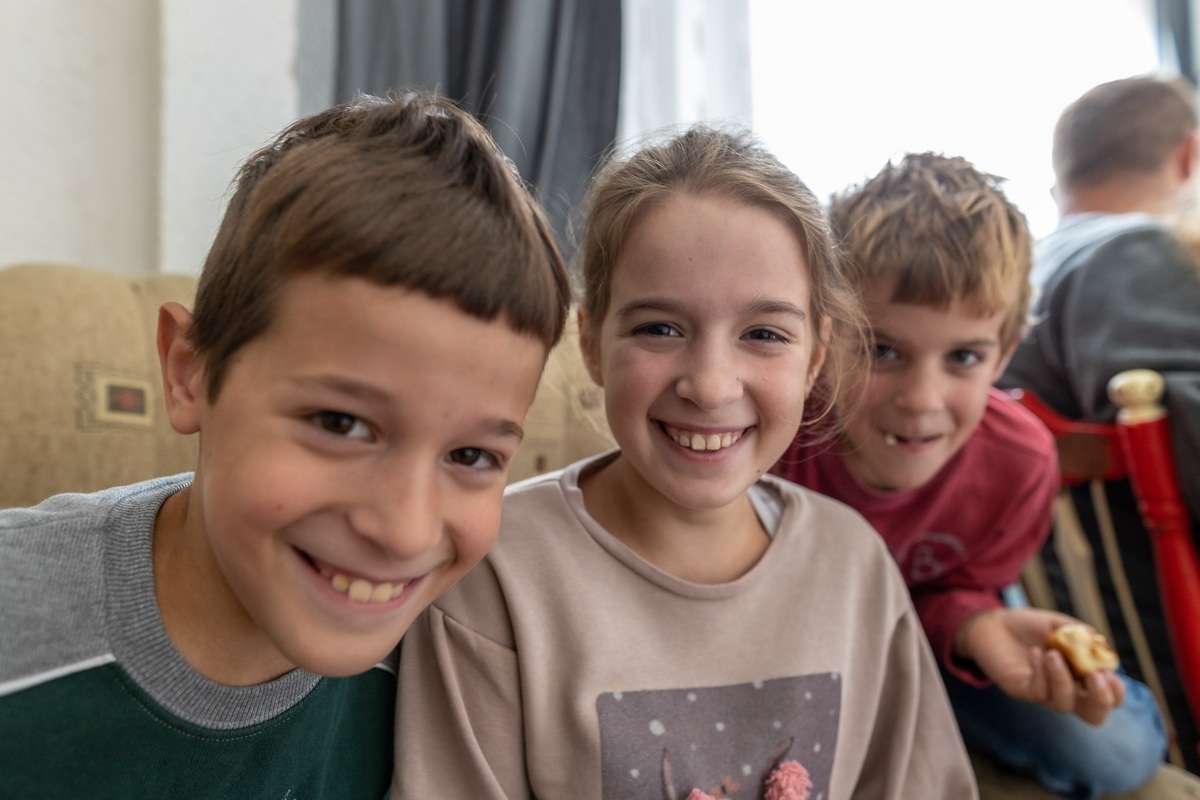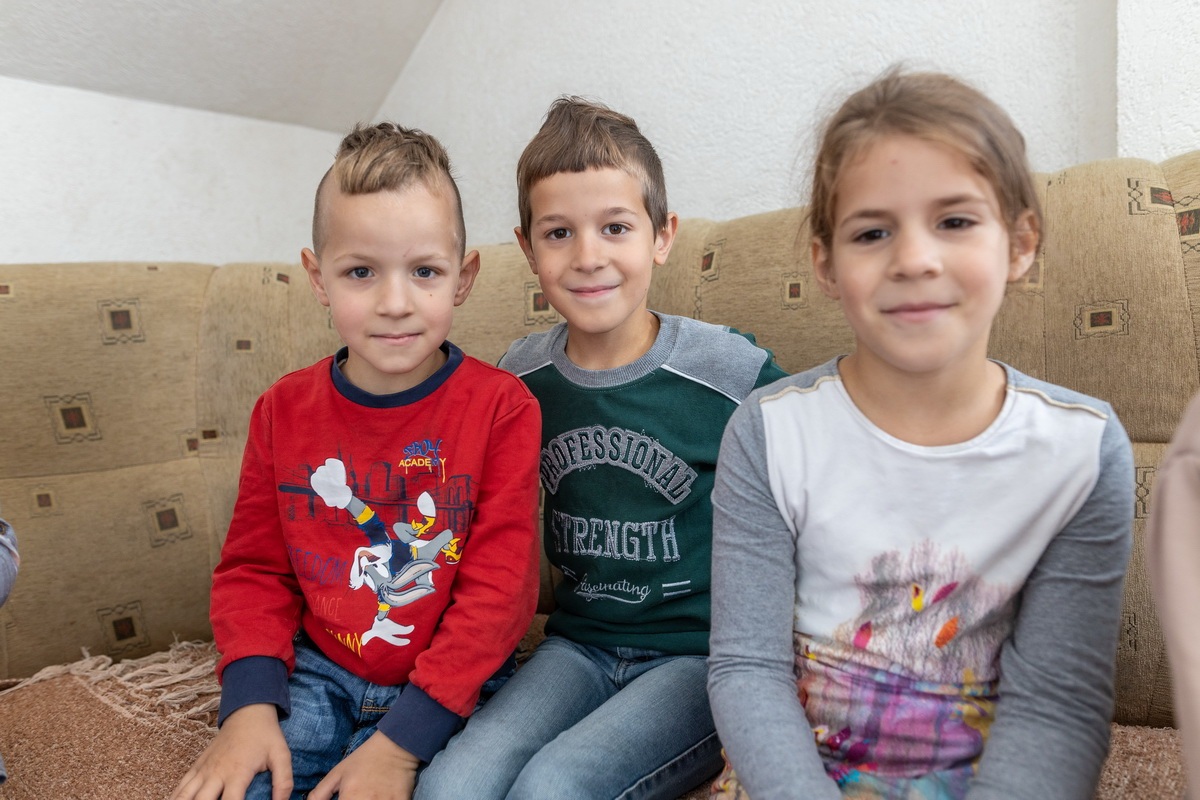 Little Lukas, too, has had some health problems, and recently had appendix surgery. They say this rarely happens, one out of a hundred chance. Thank God he is now well, as are the other children.


We lived ten years as tenants in Podgorica. We returned here to live in our own home. We currently live in the same home as my parents and brother, and have squeezed into three rooms. There is no room for studying or sleeping. Sometimes the roof leaks, so conditions are not ideal – adds father Vuksan.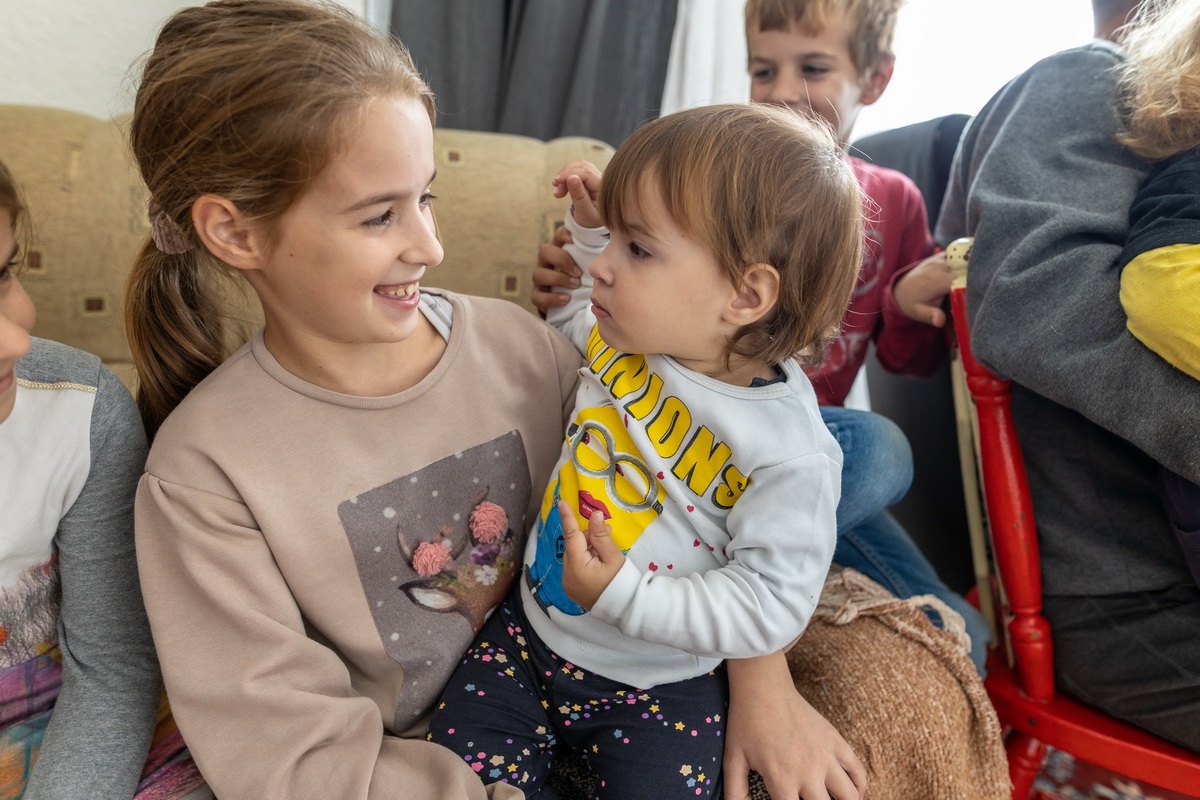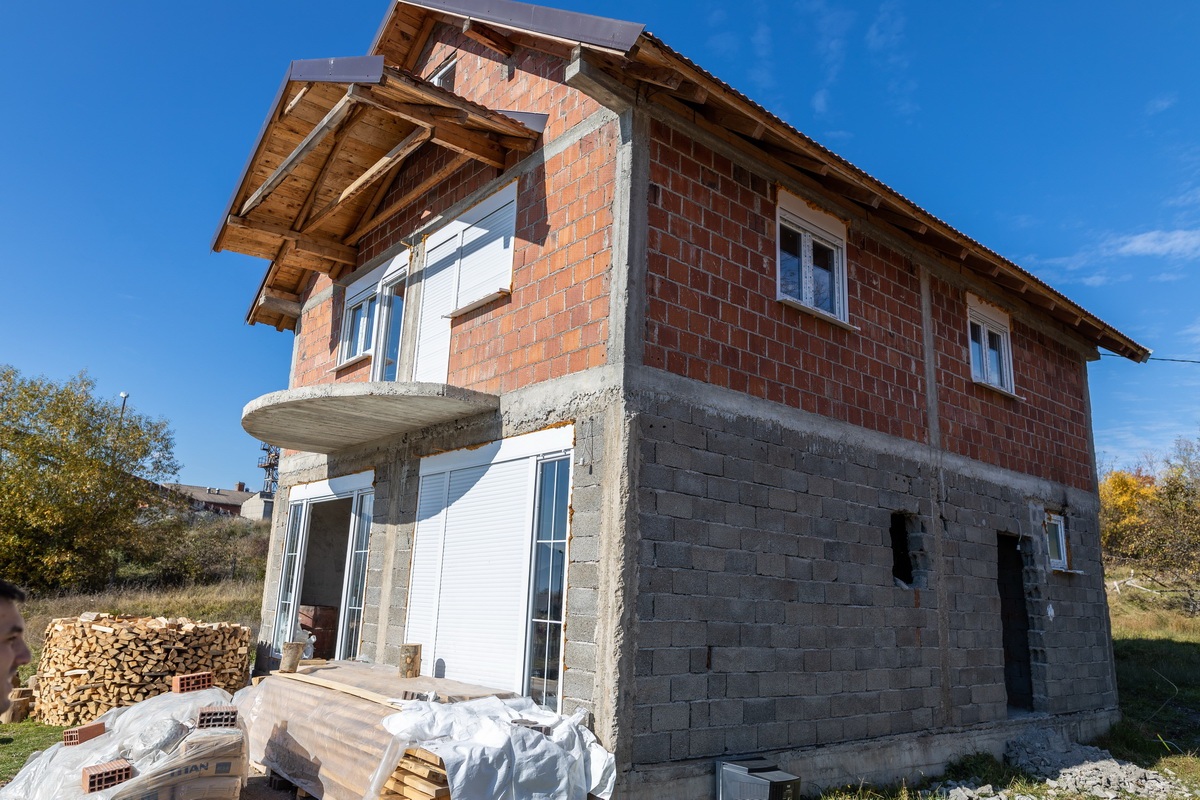 Right next door to them, they had started the construction of a new home and managed to put up the walls and roof, and to complete the outdoor carpentry work. Much more money is needed to complete the construction of the house for this large family, and considering their current circumstances, it does not seem financially feasible.


Our greatest need is a van – joked Vuksan, adding that help with the completion and furnishing of the home would mean the most to them.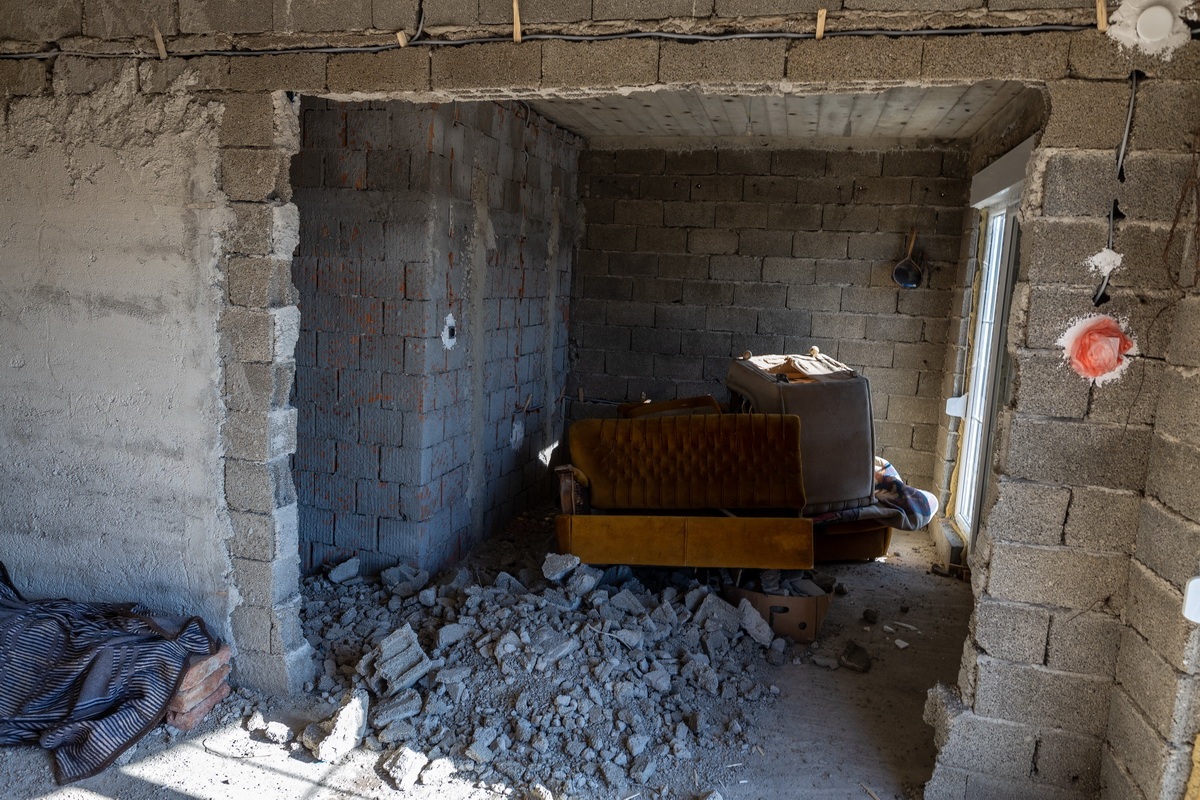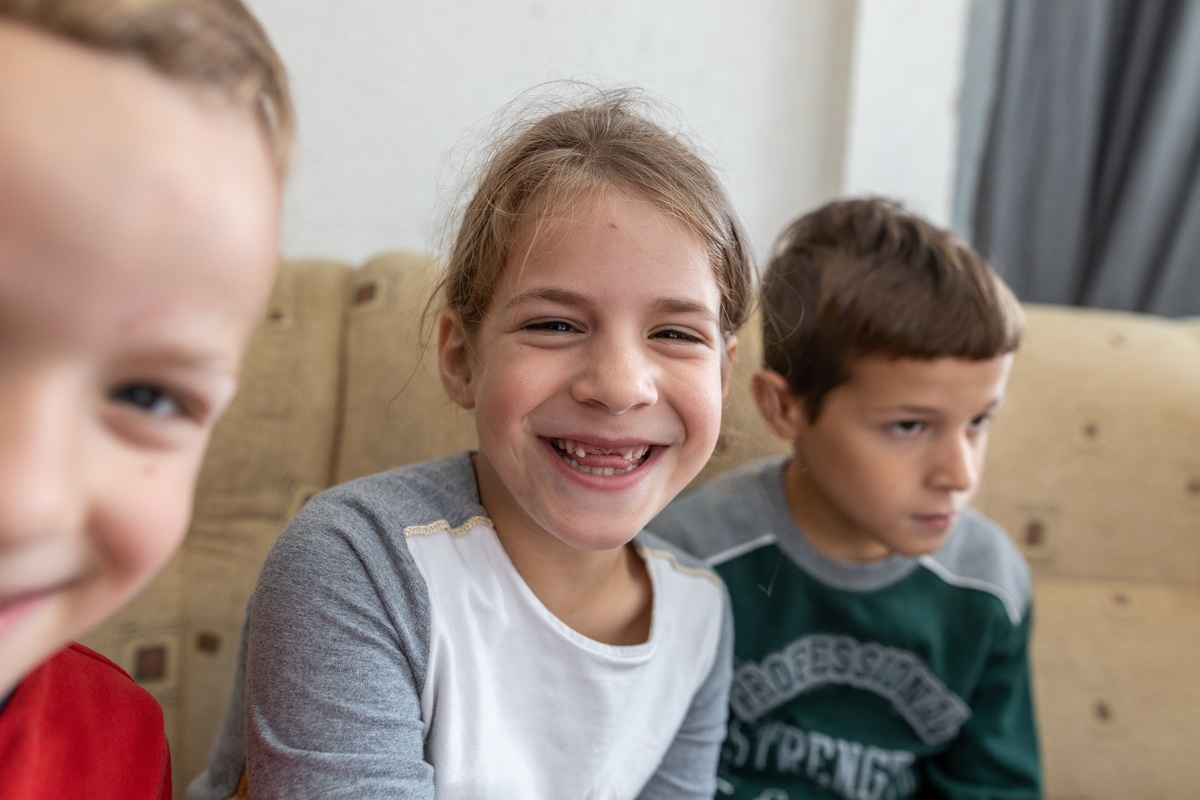 In addition to building materials and furniture, another cow, in addition to the one they have, and a greenhouse, is what they need most.


 We fight as much as we can. We are judged for having eight children, but they are our wealth and reason for living. We try to ensure that they are not without the basic necessities. We just need a little help, and place our hope in good people – he said at the end of the conversation.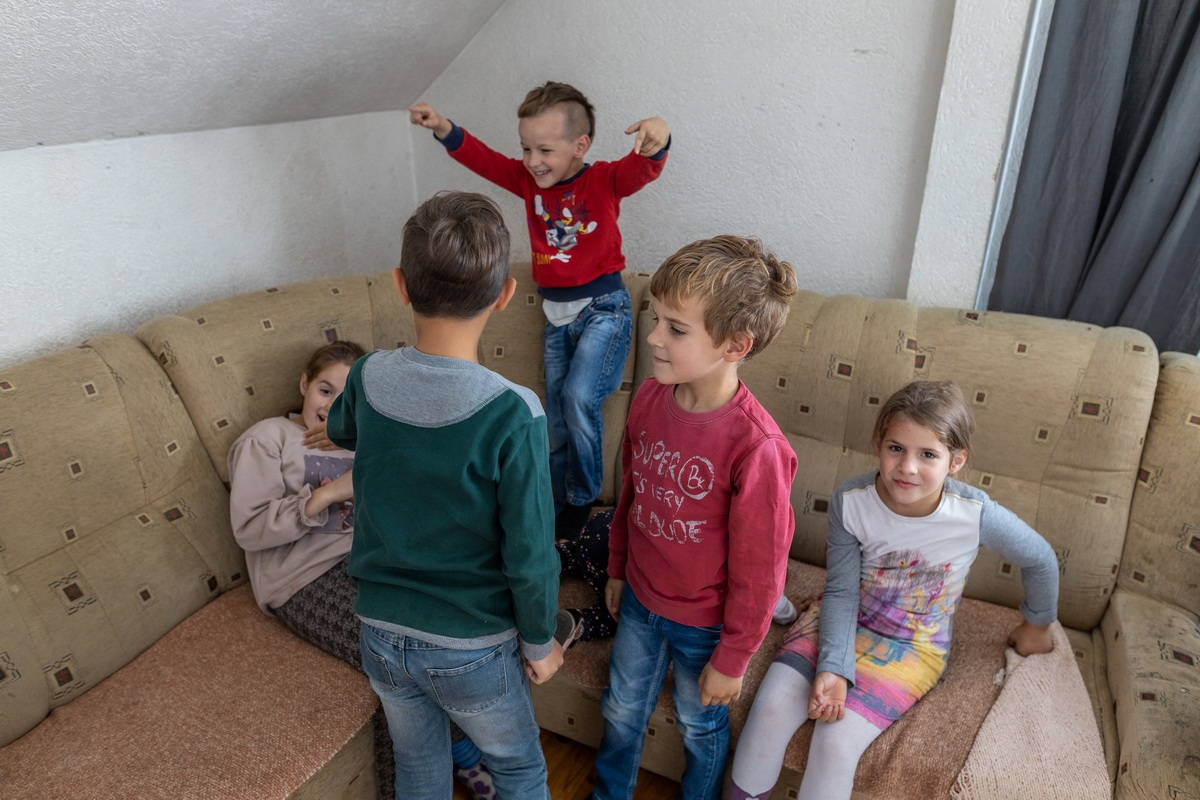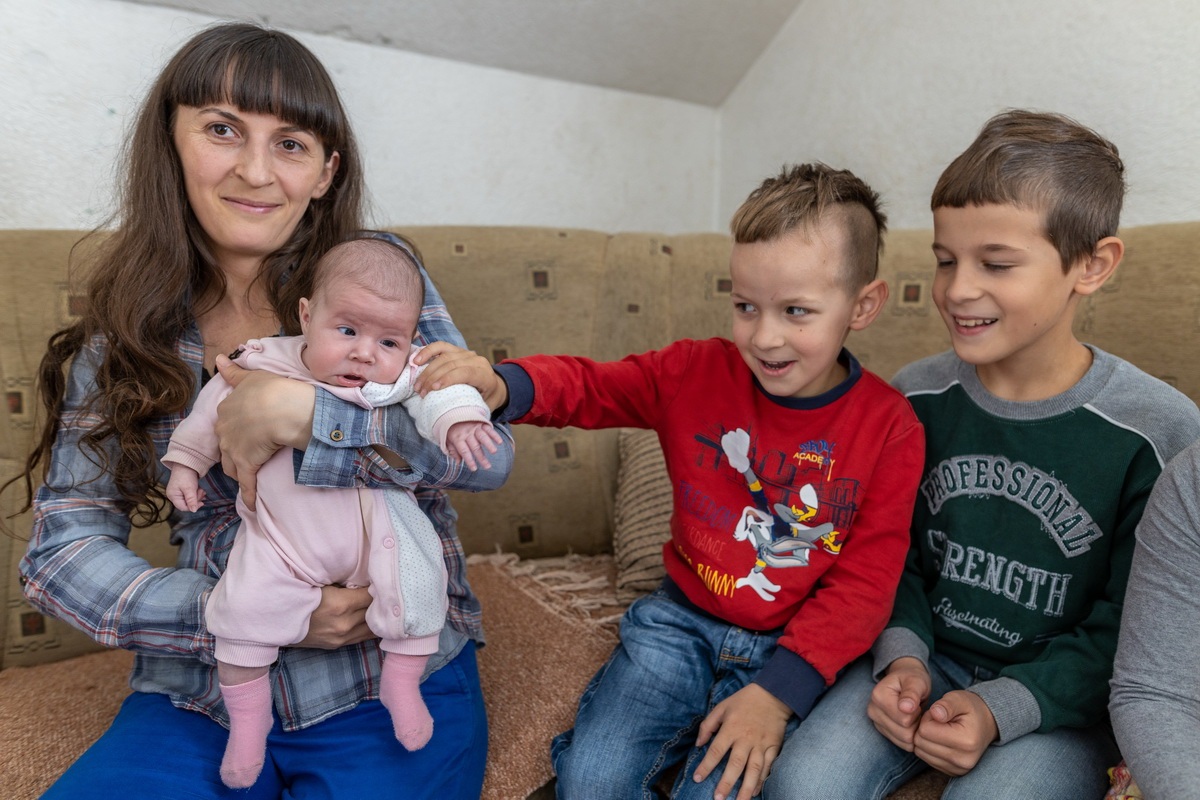 These happy children, who were noisy during our entire visit, do not seem to be missing anything. They were only silent when taking a photo with the sticker "We will not give up our shrines!". Their greatest wish is that their mother recovers, and it is up to us to ensure that they soon receive better living conditions.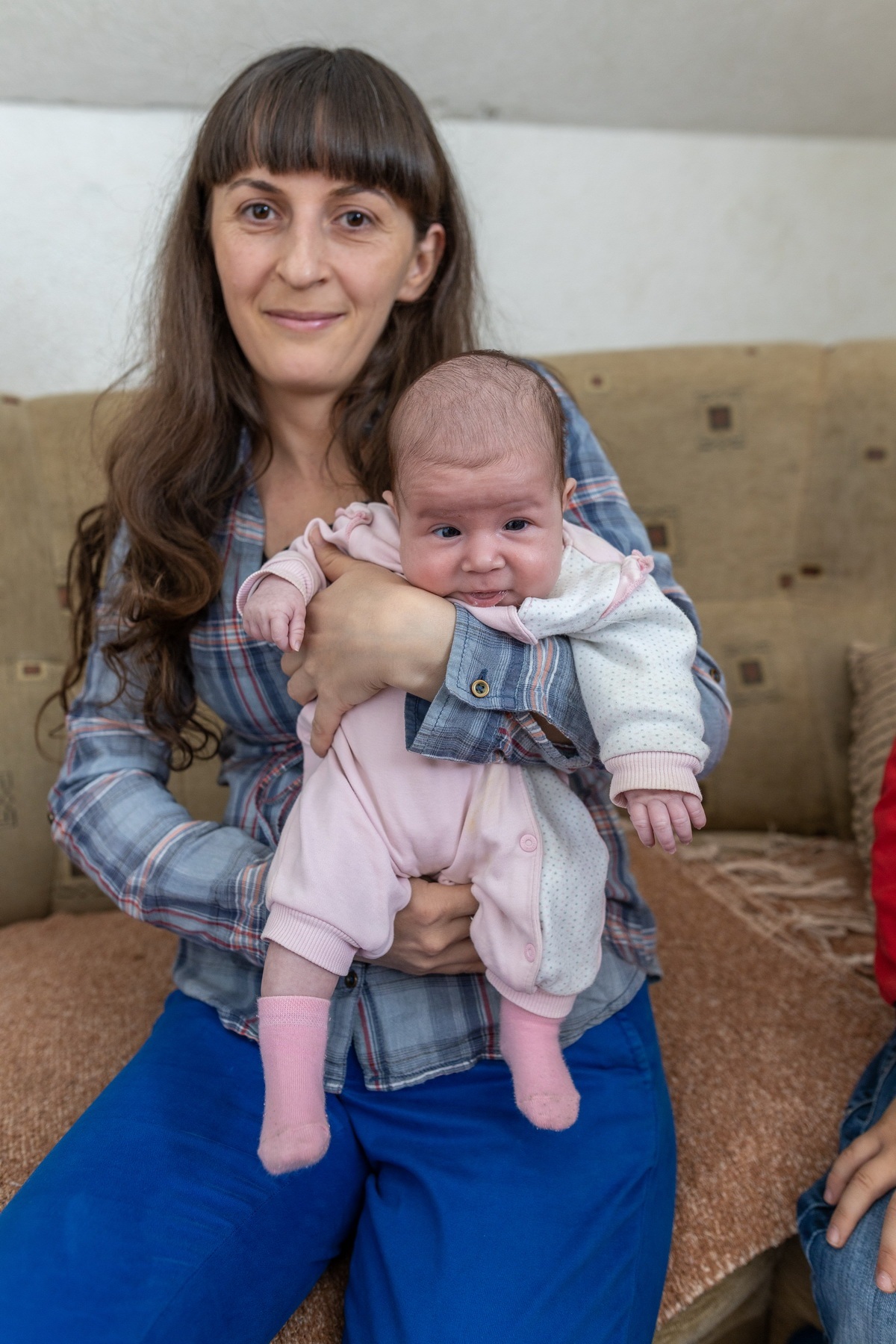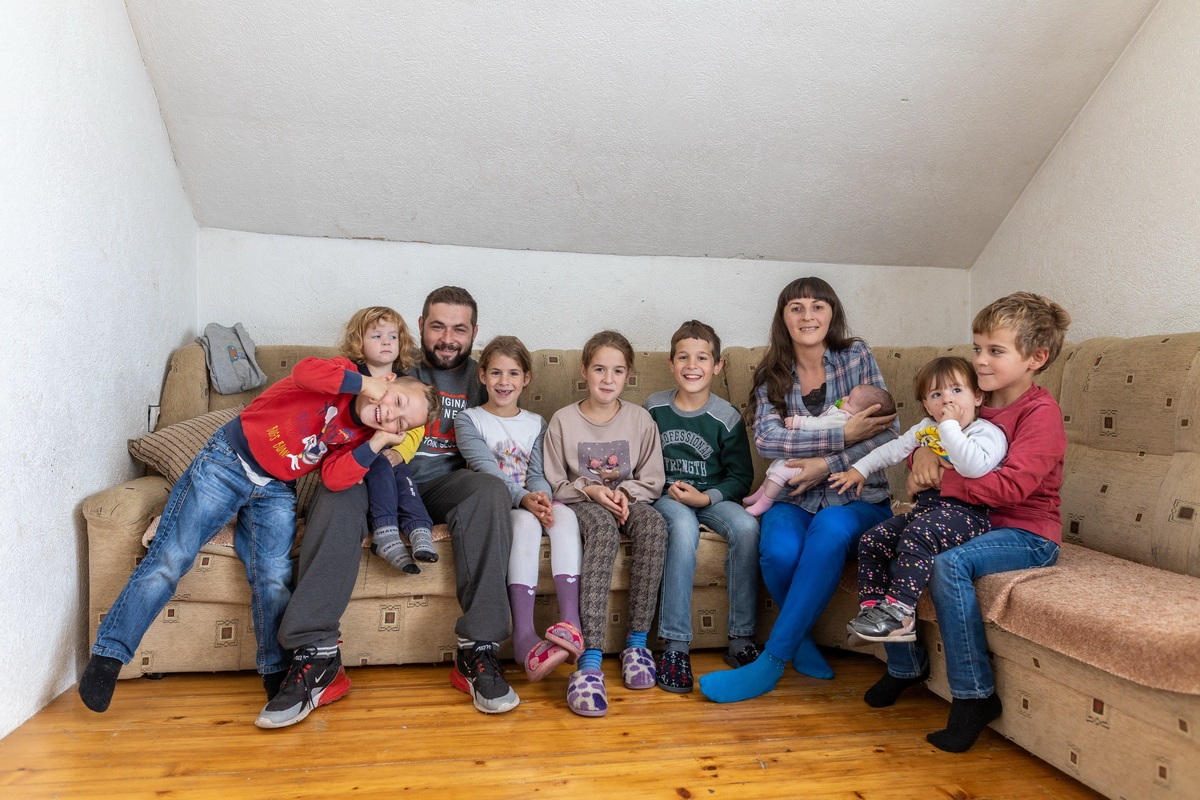 The Charity organization Serbs for Serbs invites all donors to come together to help the Malevics who will be the first family we help from the municipality of Berane. Without going into too much history, this city gave great support to the people of Montenegro during their battle to protect their Orthodox shrines. The least we can do in return is to offer humanitarian aid to the vulnerable people in Berane!


How can you help? 

1. SMS to 7763 (200 RSD)
2. Account: 160-279491-71, Banka Intesa
4. Foreign currency account:
IBAN: RS35160005080002381269
SWIFT: DBDBRSBG
Customer: Srbi za Srbe
Bank: Banca Intesa, Milentija Popovica 7b, Beograd
1. Call 17763 (2 КМ)
2. Account: 56201281300241-58 (NLB bank)
1. SWISH: 1230 133 900
3. Bank Giro: 5302-1077
4. Account: 5226 1060 858
3. Check to: Serbs for Serbs, Po Box 34206 Chicago, IL 60634
*all donors exercise the right to tax deductions
2. Check to: Serbs for Serbs Canada, 635 The Queensway, Lower Level, Toronto, ON, M8Y 3B3
3. Е-transfer to: donate@serbsforserbs.ca
*all donors exercise the right to tax deductions
1. Send text SZS to 81190 (2.99 Euro)
3. IBAN: DE84 7606 0618 0002 7519 92
*all donors exercise the right to tax deductions
1. SMS to 339, SZS 20, SZS 45, SZS 90, etc.
3. Konto: 61-335679-5
IBAN:CH57 0900 0000 6133 5679 5
Hedwigstrasse 3, 8032 Zurich
*all donors exercise the right to tax deductions
2. IBAN:AT97 3200 0000 1036 4339
SWIFT/BIC: RLNWATWW
Customer: Org. f. hum. Hilfe – Srbi za Srbe
Kalvariengürtel 39/6, 8020 Graz Austria
3. Call 0901 300 201 (3 Euro)
1. VIPPS број: 104 414
3. Account: 1503 83 80483
1. Account: 510-91548-03 (CKG bank)