New Trojka iz bloka season kicks off in Las Vegas
On March 23, 2019, the Las Vegas chapter of Serbs for Serbs USA organized the 2nd annual Trojka Iz Bloka charity 3-point tournament and 3 vs 3 basketball tournament at the Paseo Verde Park in Henderson, Nevada. The event was again a huge success in that we were able to raise $3,400 donations to help struggling Serbian families in the Balkans.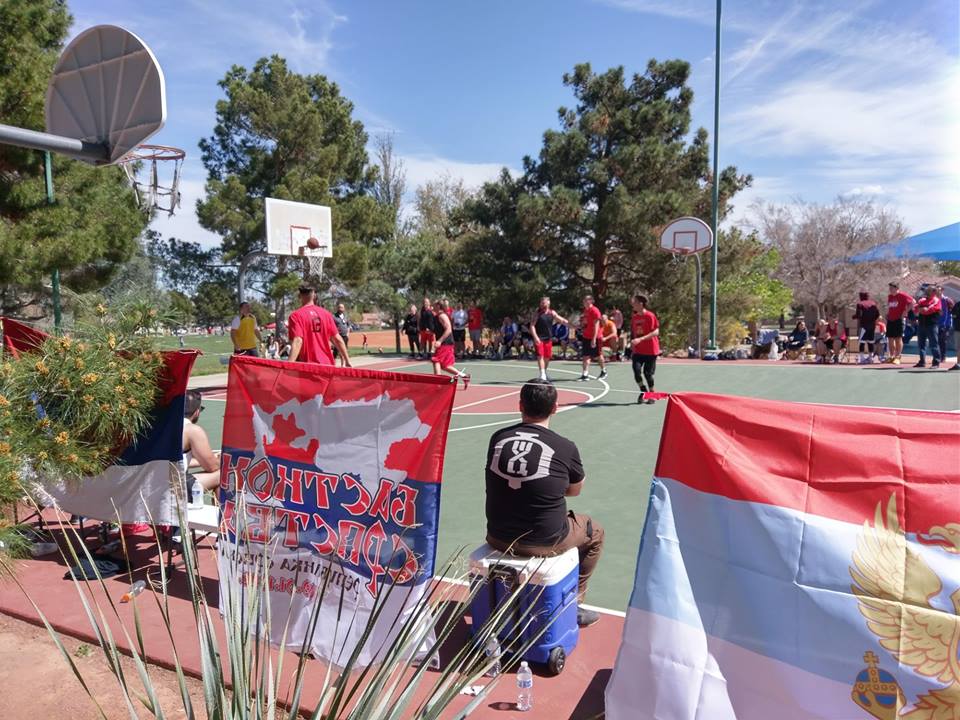 On a bright, warm and beautiful March day, we had 14 teams competing for the title of champion in the 3 vs 3 tournament and 37 competitors trying to claim the title of 3-point champion.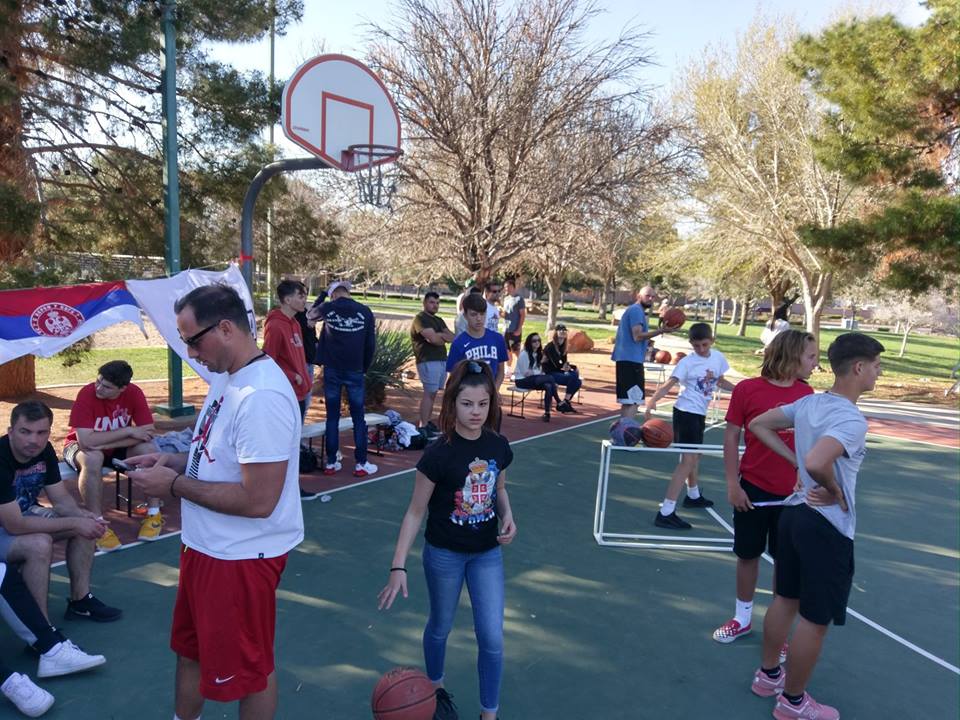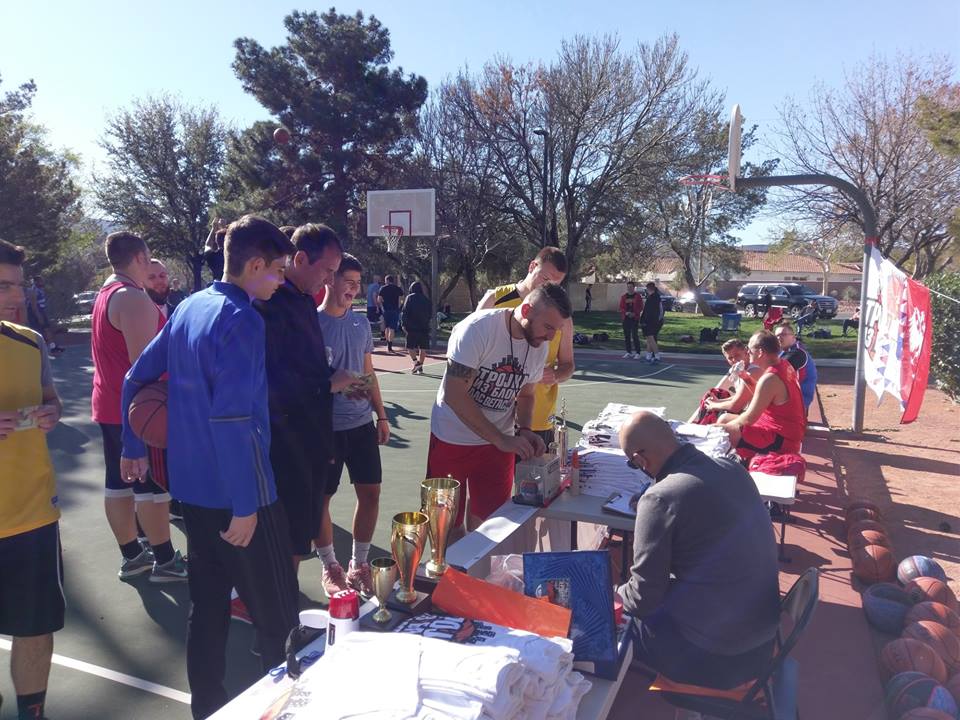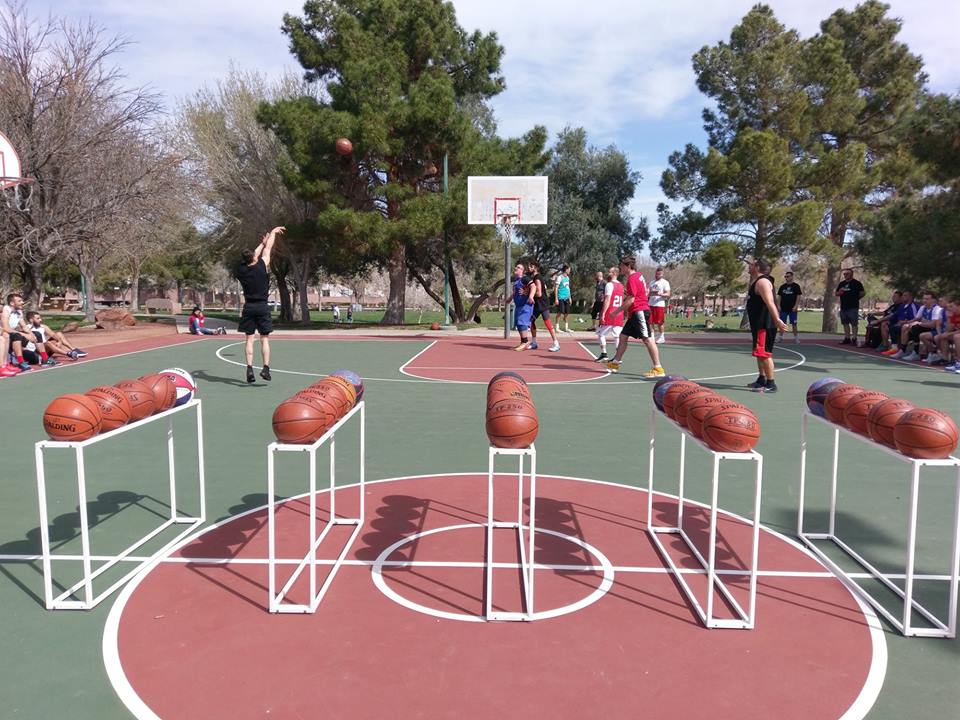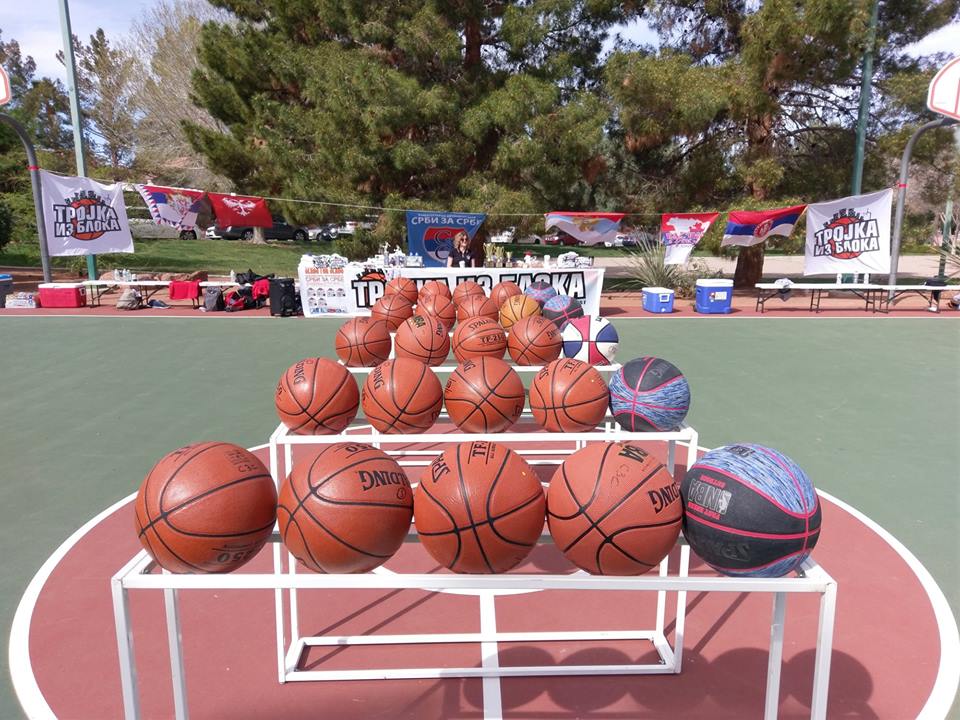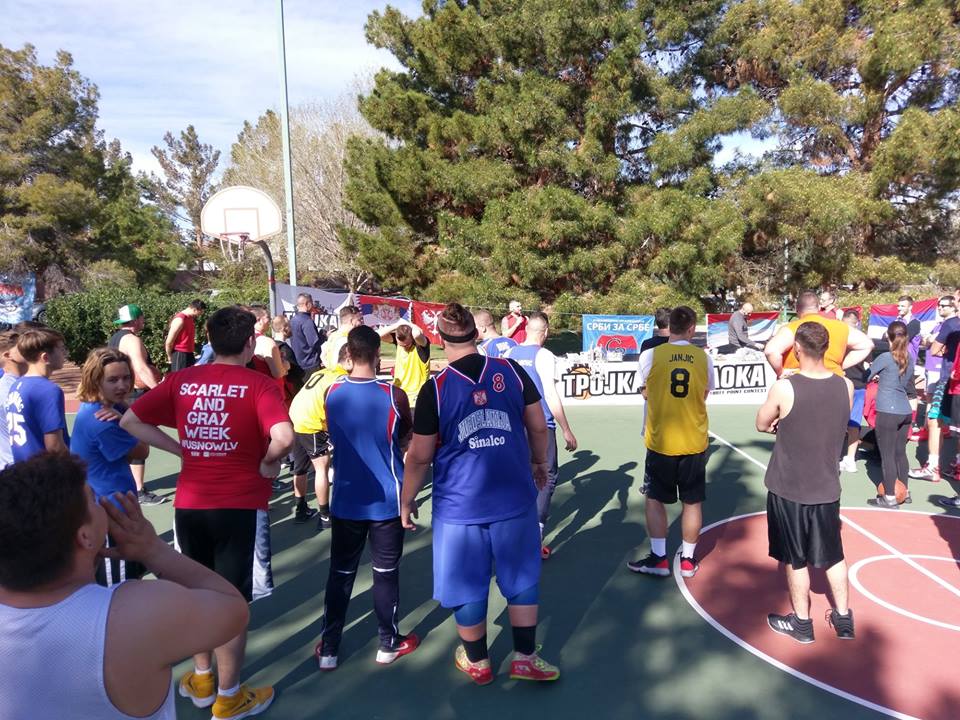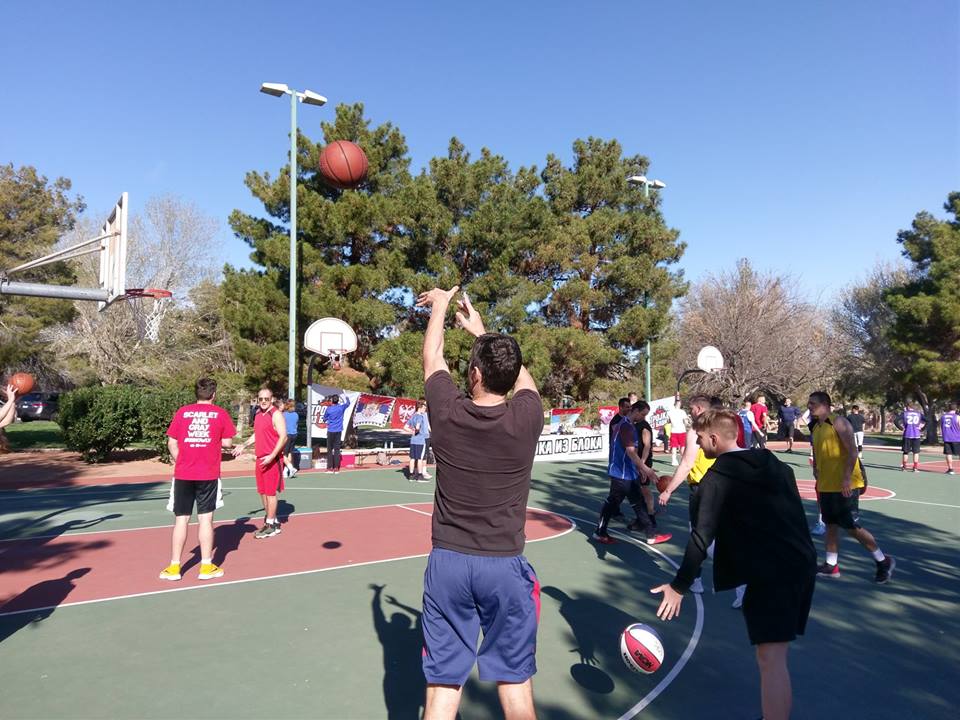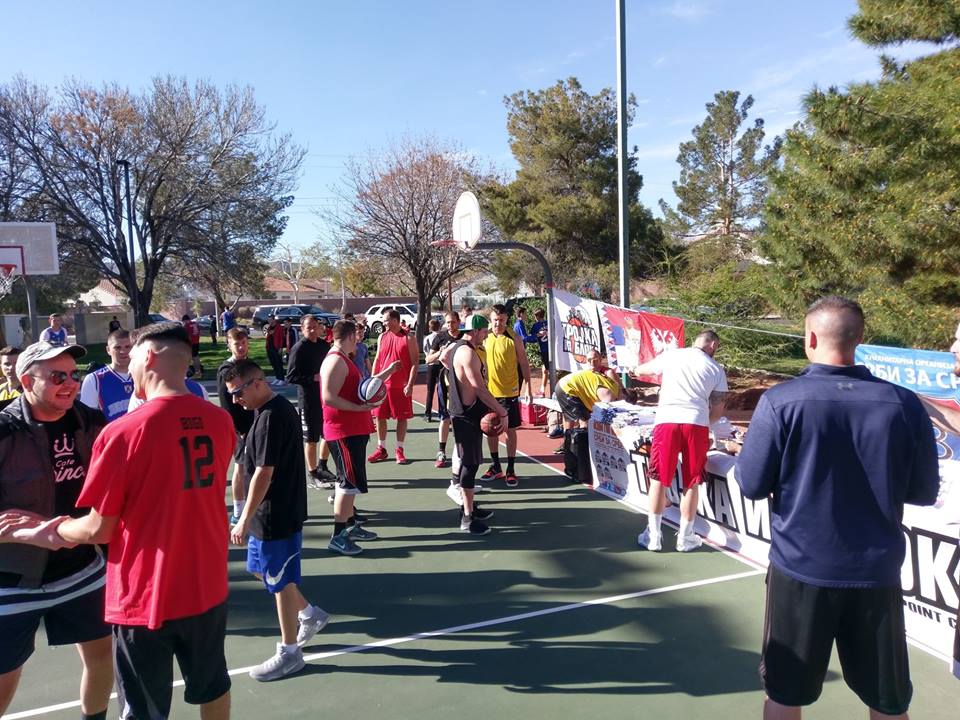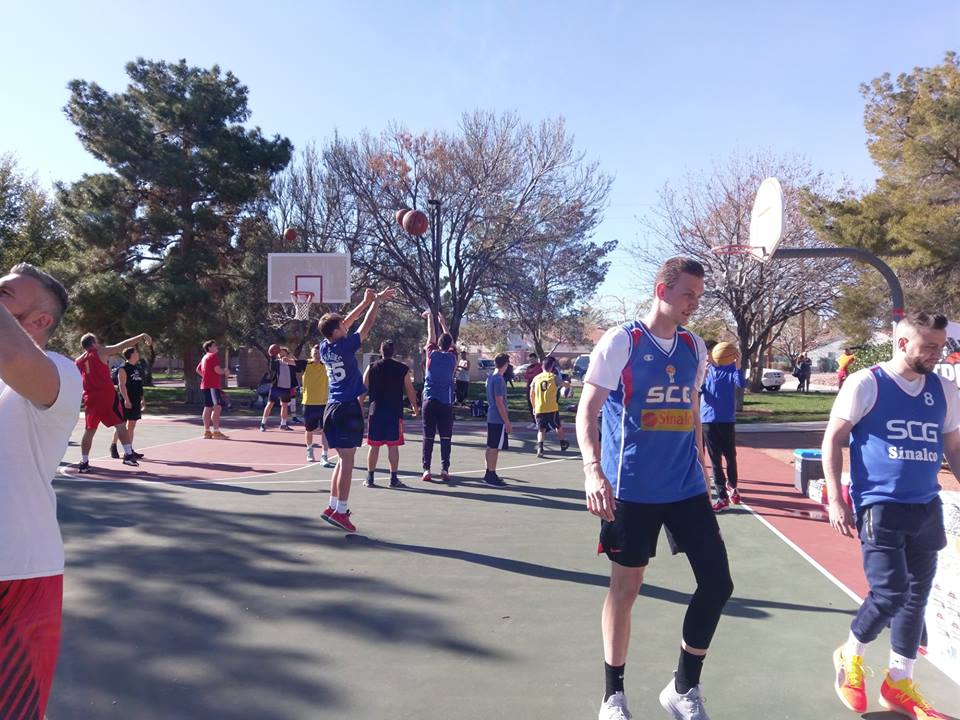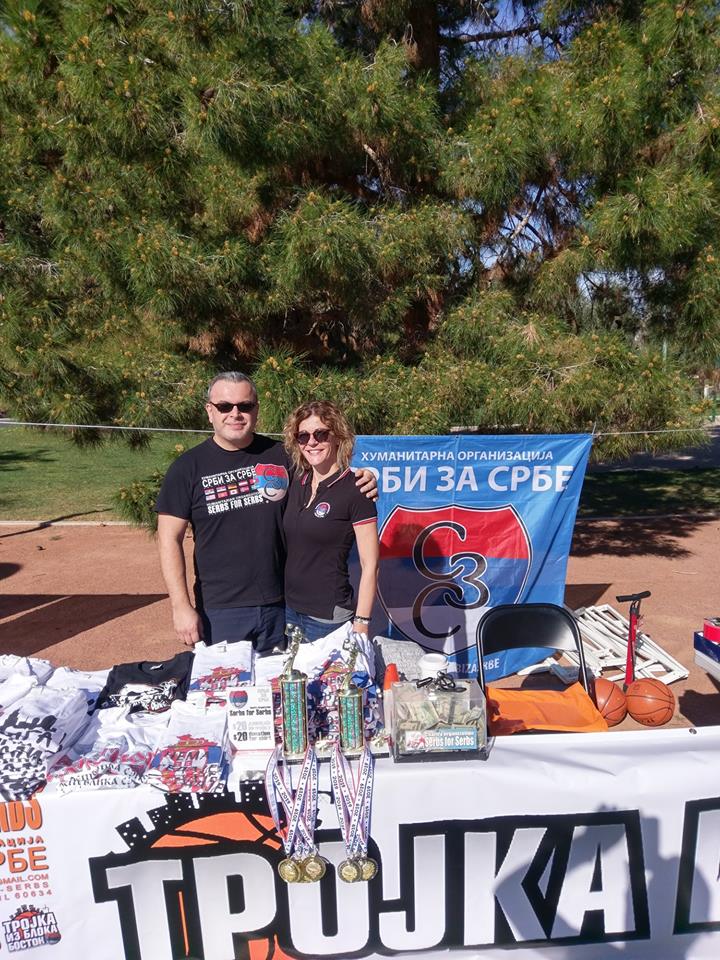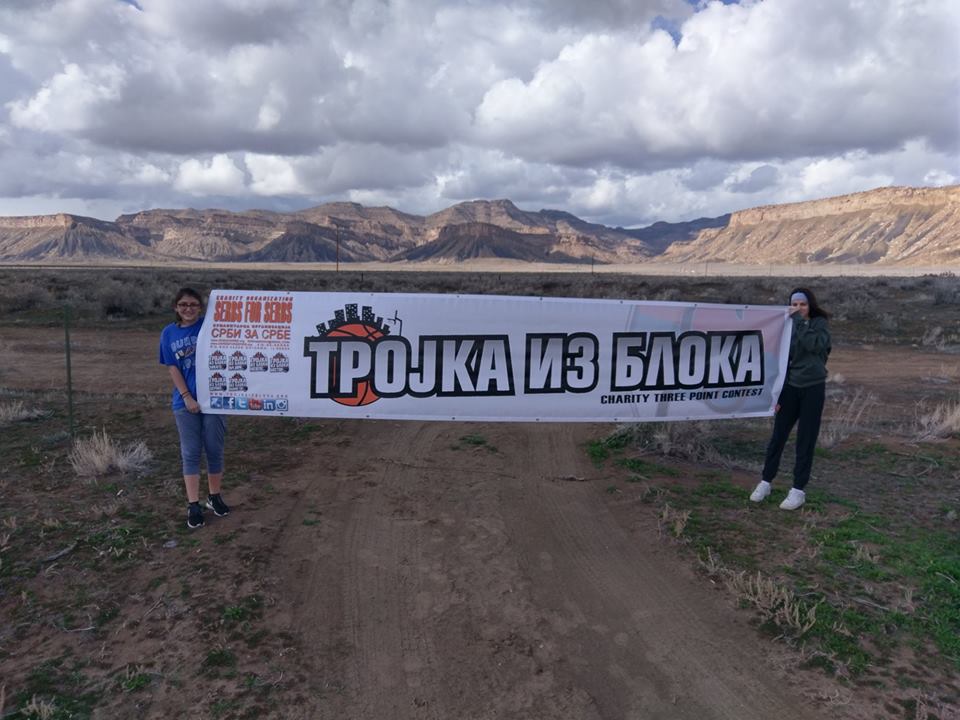 The tournament brought in competitors from as far as California and Arizona and also included a 1,700 mile journey through the Rocky Mountains for our Serbs for Serbs group from Chicago.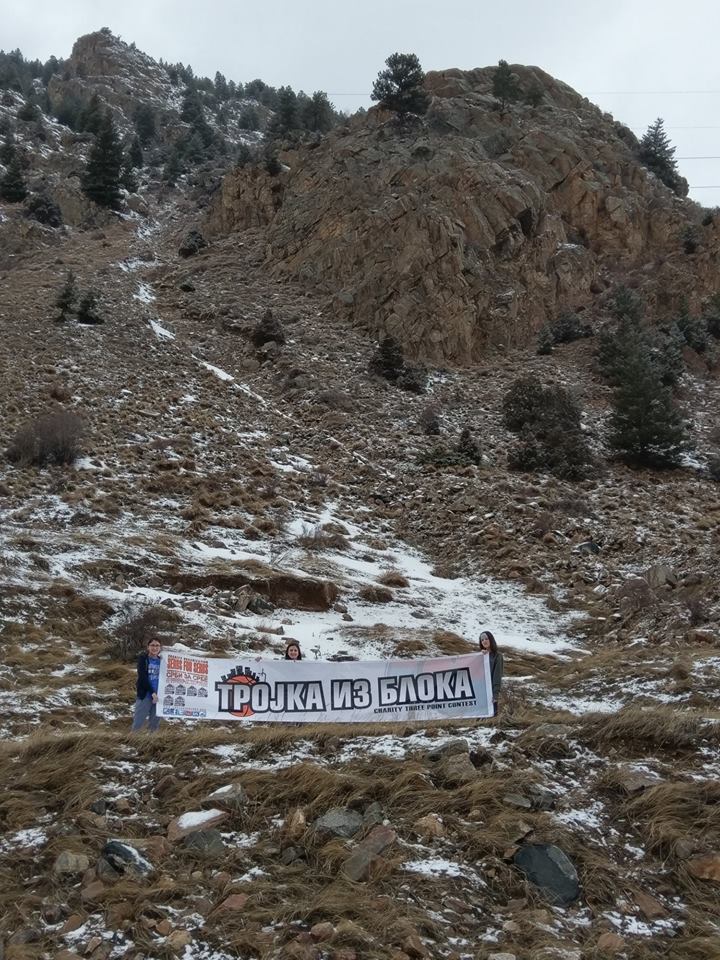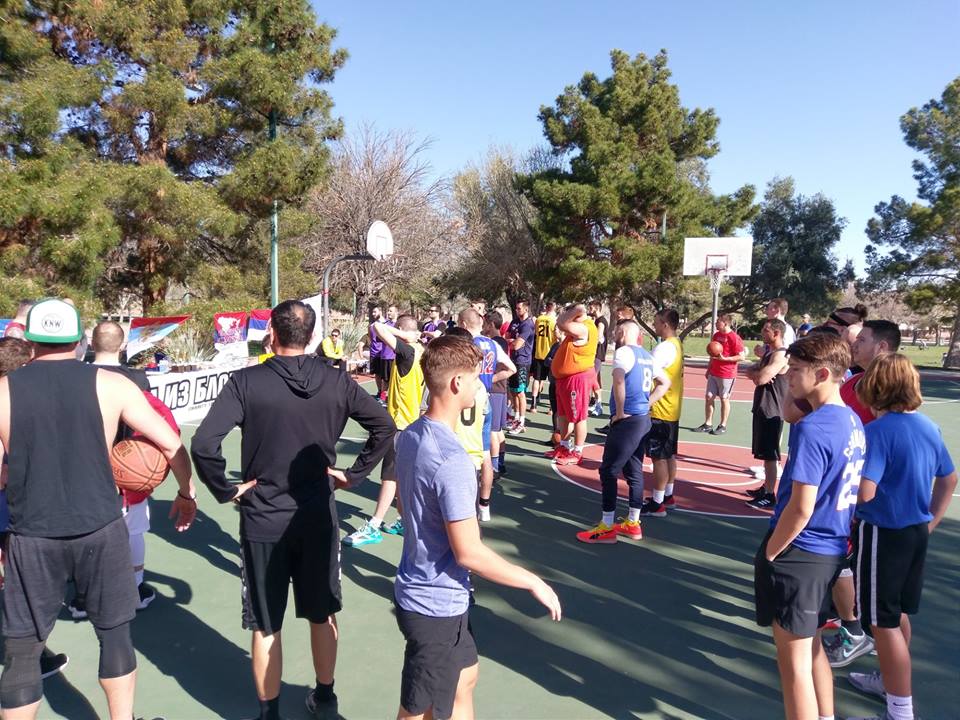 The day started early and went on through the entire day, drawing in hundreds of spectators.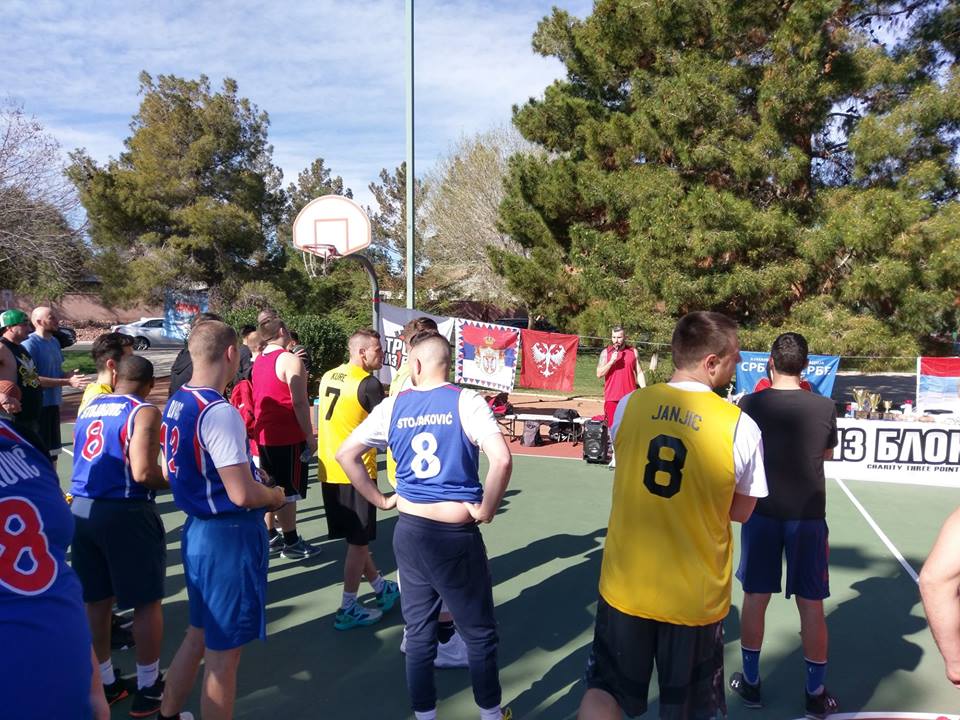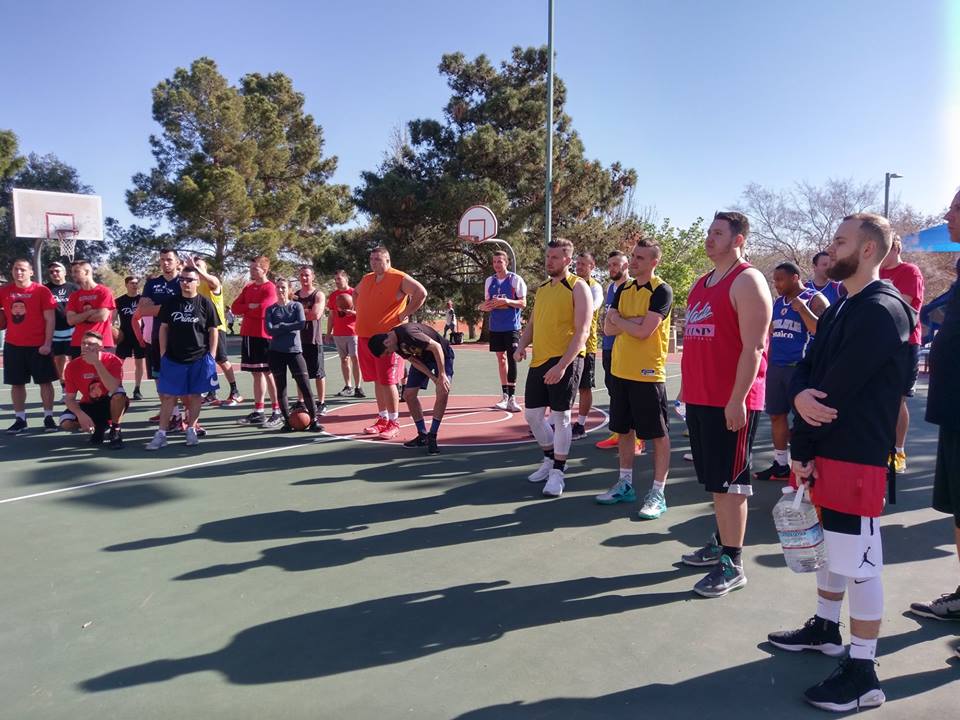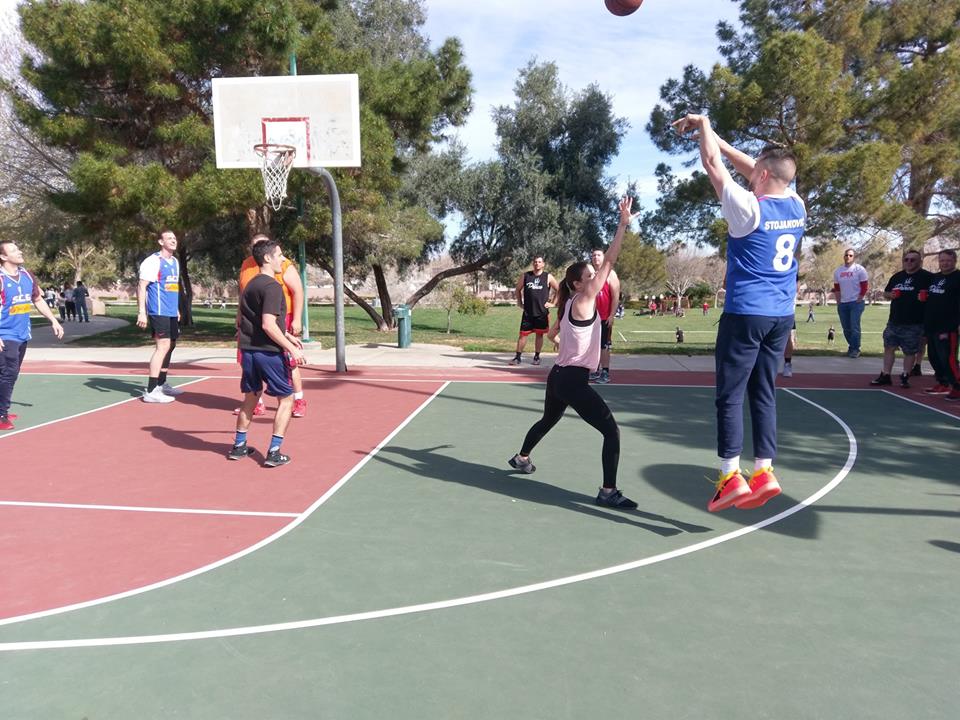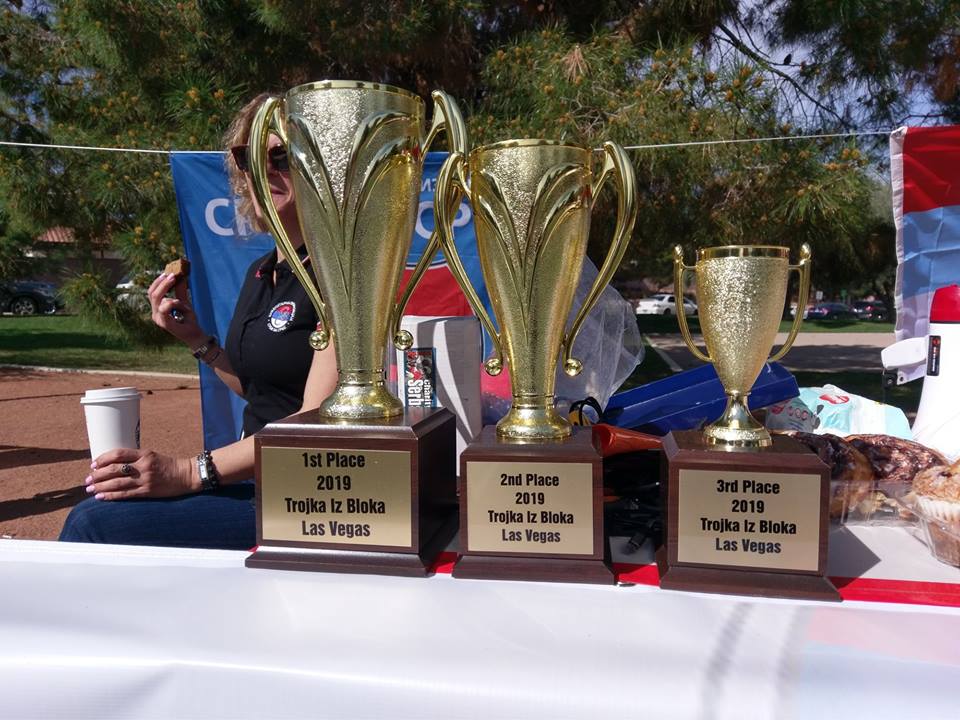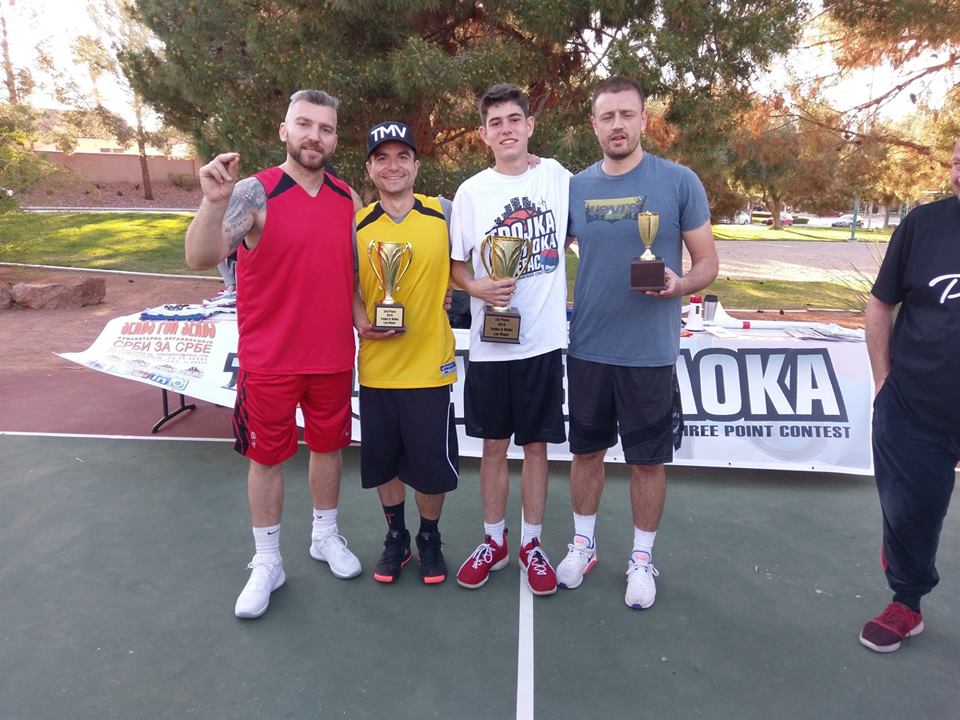 This year, the coveted title of 3-point champion went to Maksim Baletic while last years champion Petar Georgijev was able to claim 2nd place. 3rd place went to local Aleksandar Janjic.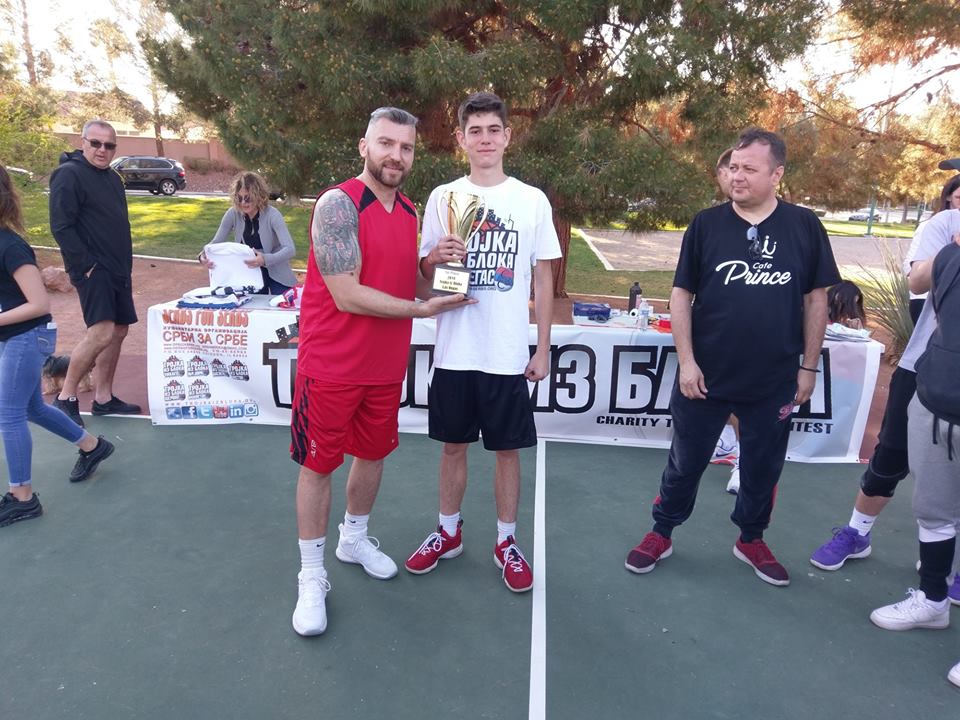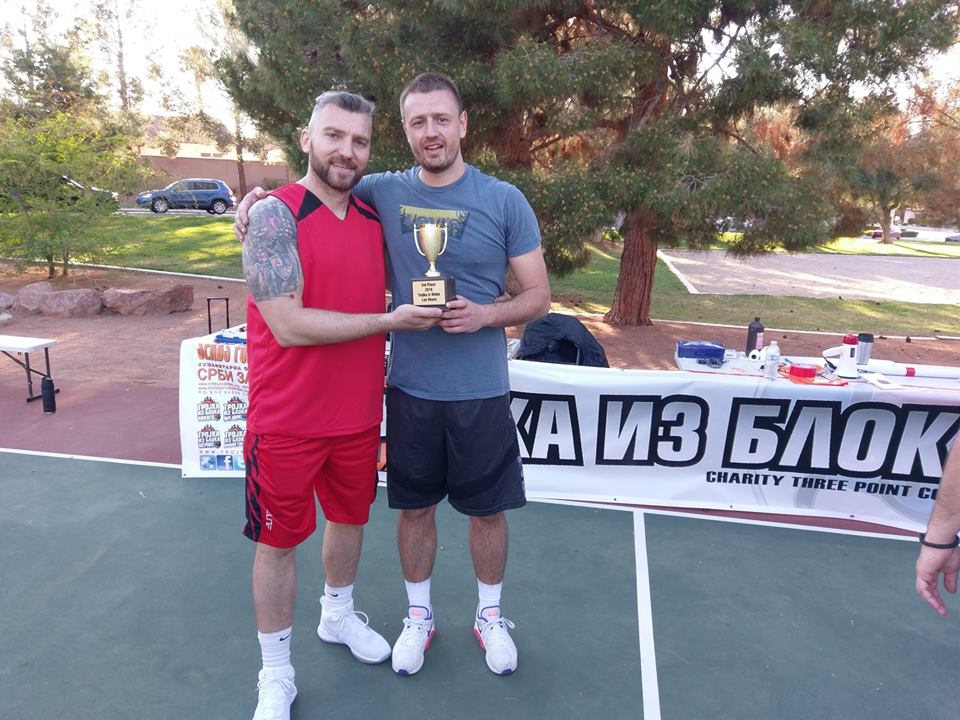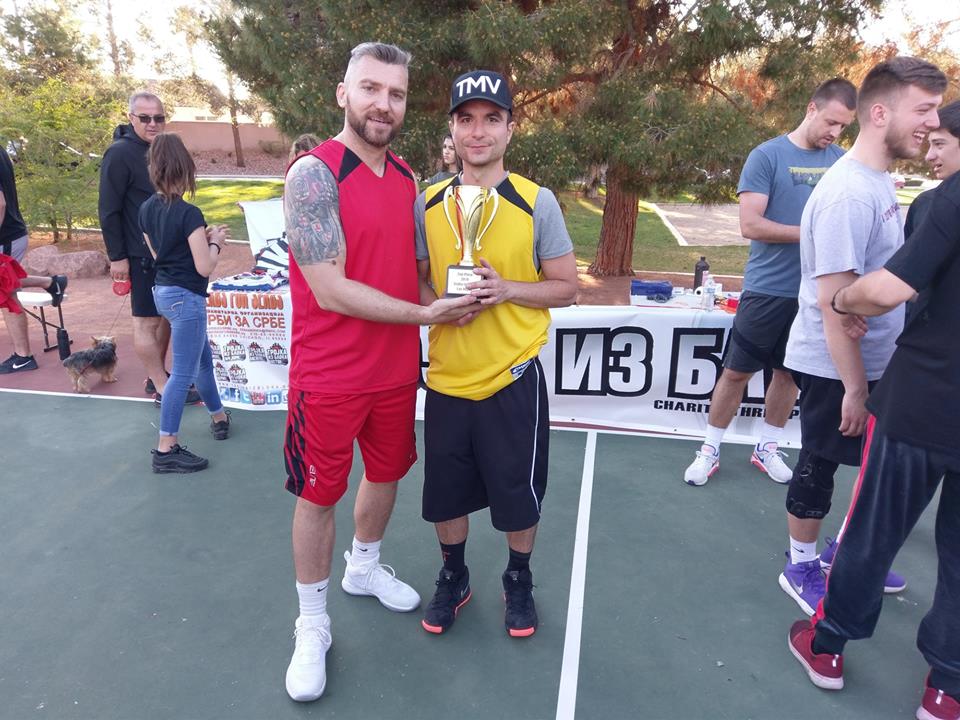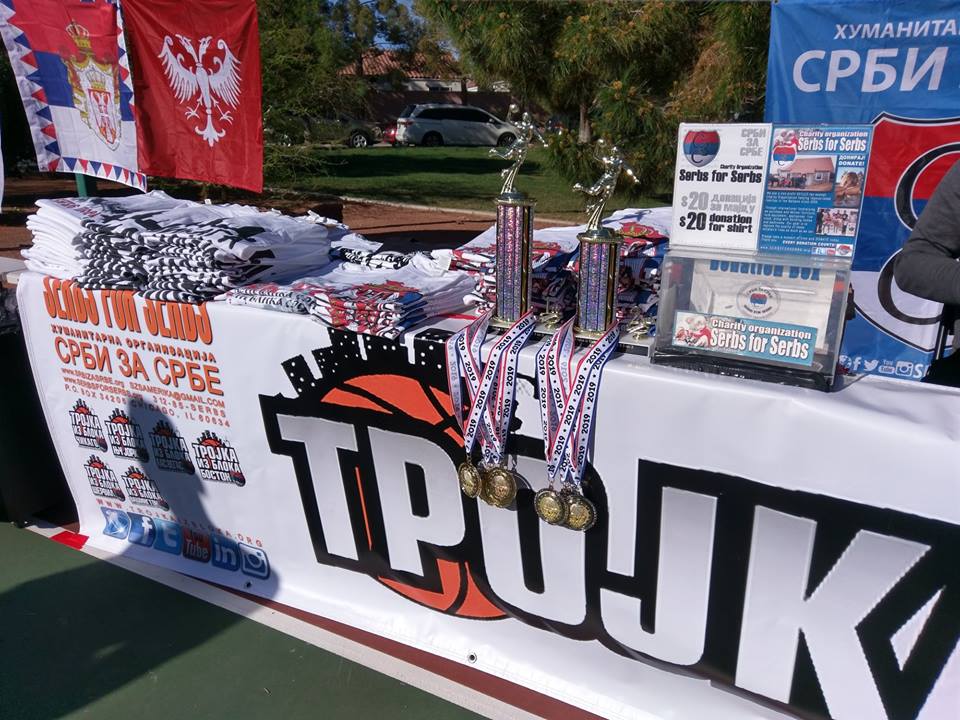 In the 3 vs 3 tournament, a new champion was crowned to the winners, SoCal Serbs from San Marcos California while the 2nd place trophy went to Las Vegas locals Partizanske Trojke, last years champs.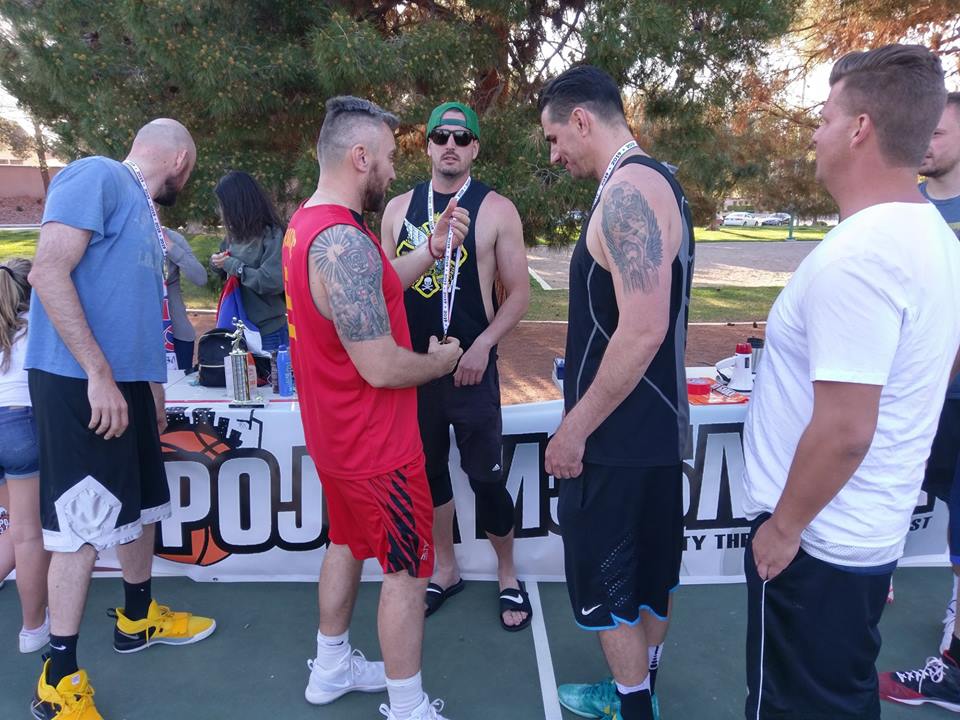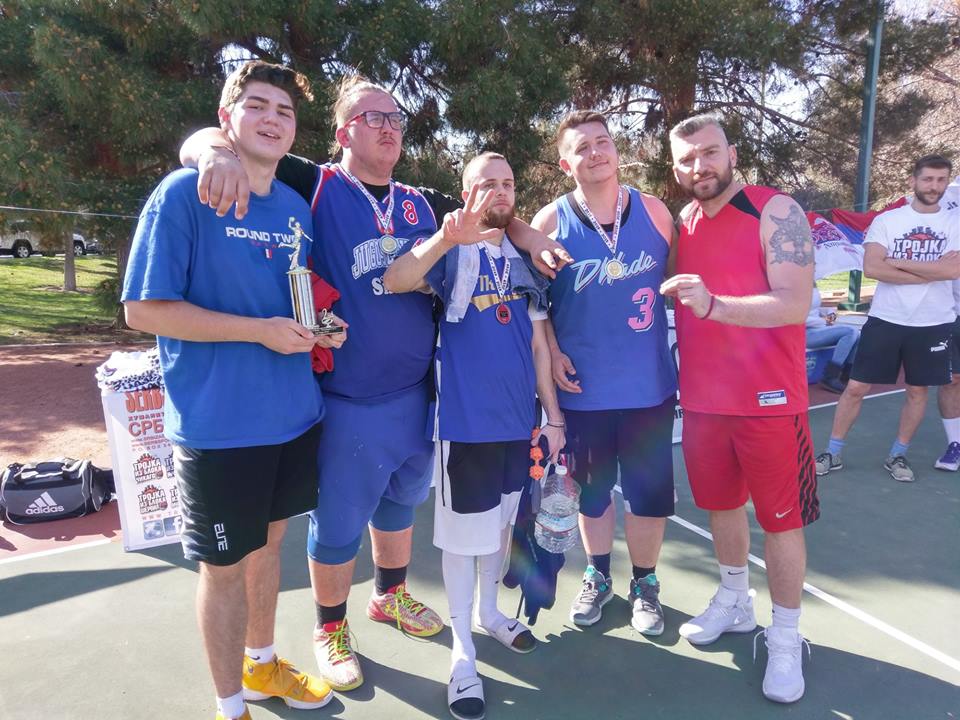 We greatly appreciate effort everyone put in and would like to thank our sponsors Fox Freight and everyone who came out to support this ever growing global charity event.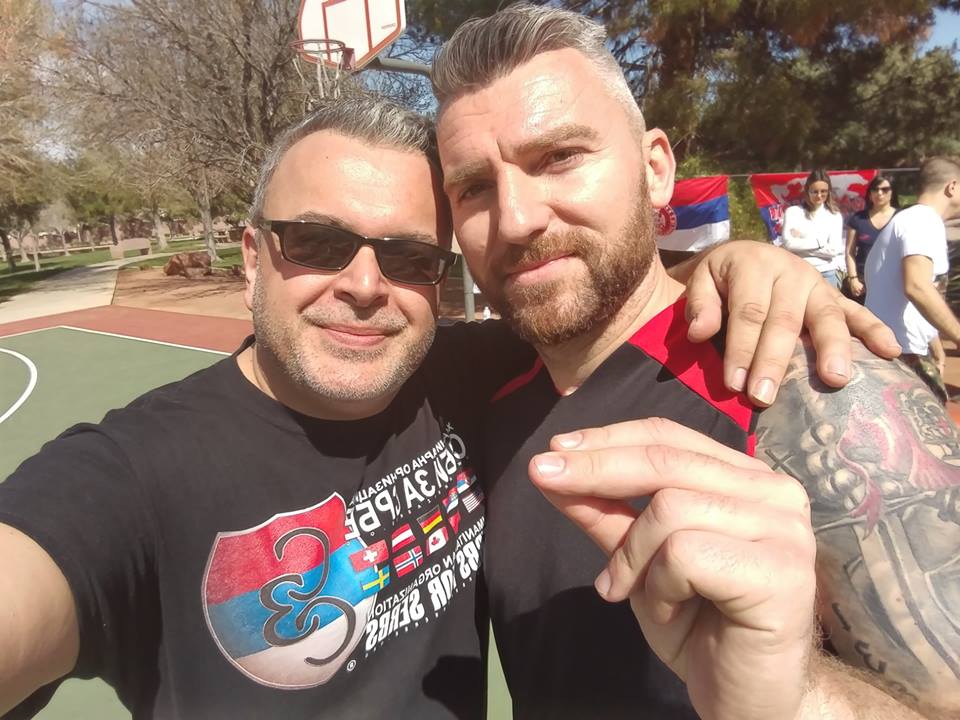 SFS USA President Petko Petrovich (left) with SFS Las Vegas Director and West Coast Coordinator Milenko Mrakovic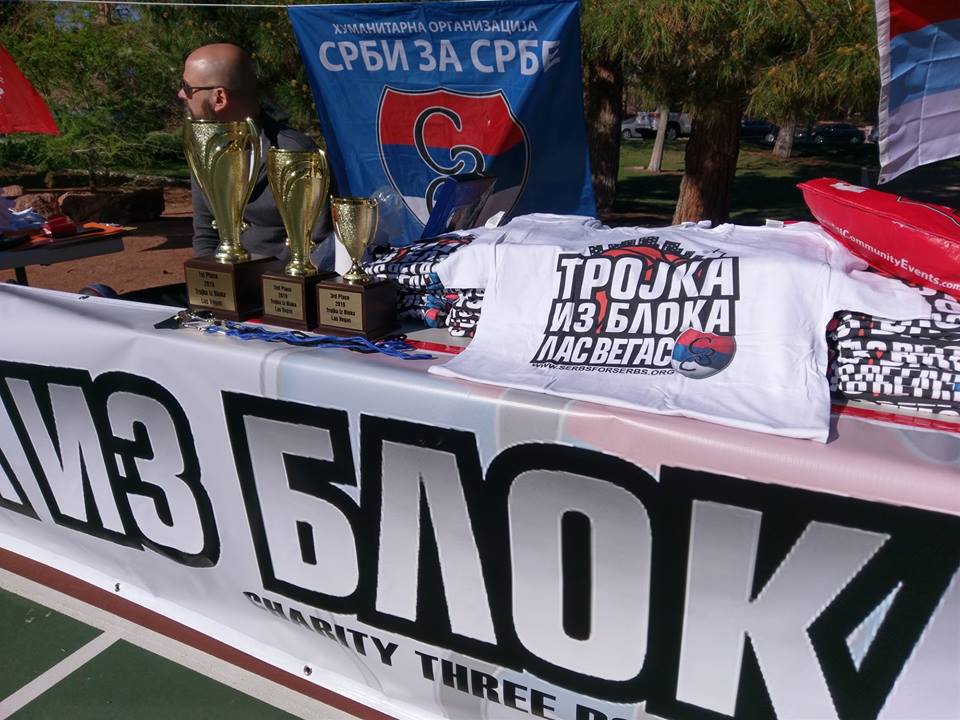 We look forward to seeing everyone next year!