Little Luke's big eyes are filled with pain for his deceased father and over fear of his survival!
Far removed from the eyes of the world, while en route to the village of Pelince in Northern Macedonia, lies an old road by the river Pčinja, which quietly babbles through time and space. The monastery of St. Prohor Pčinjski and the Kozjak mountain are a testament to centuries past.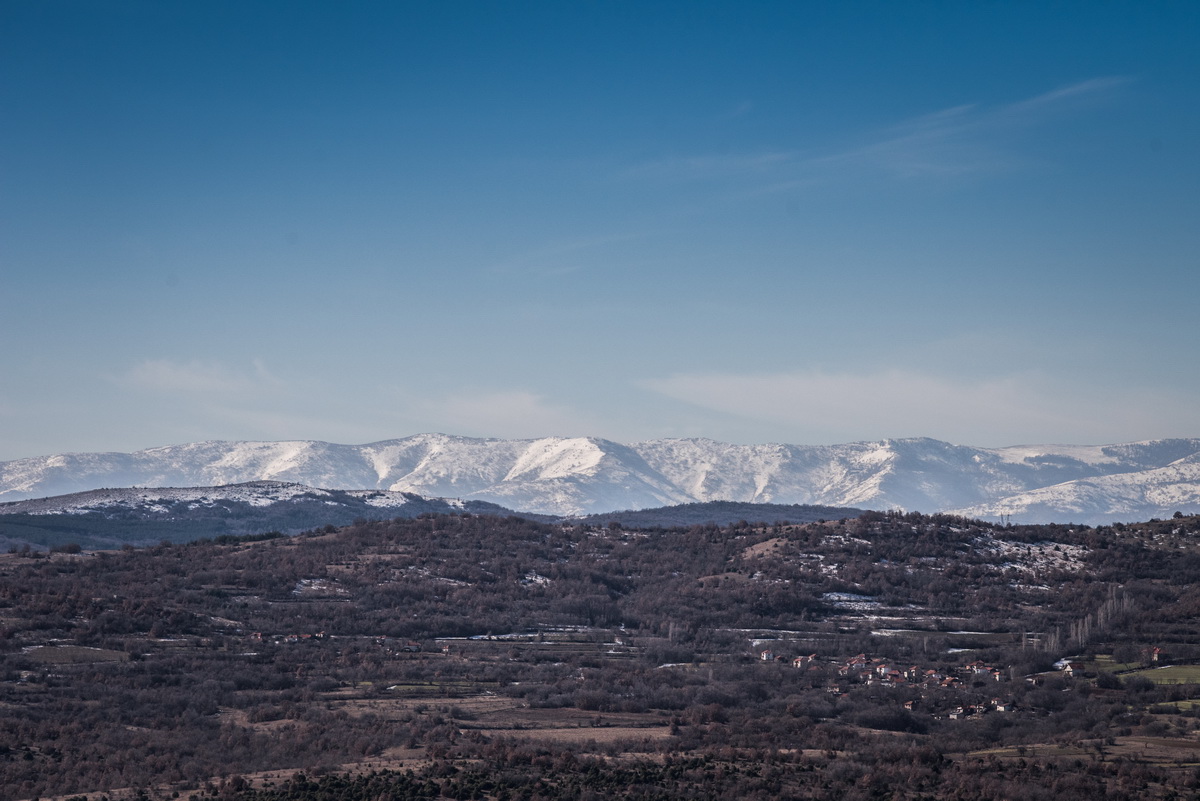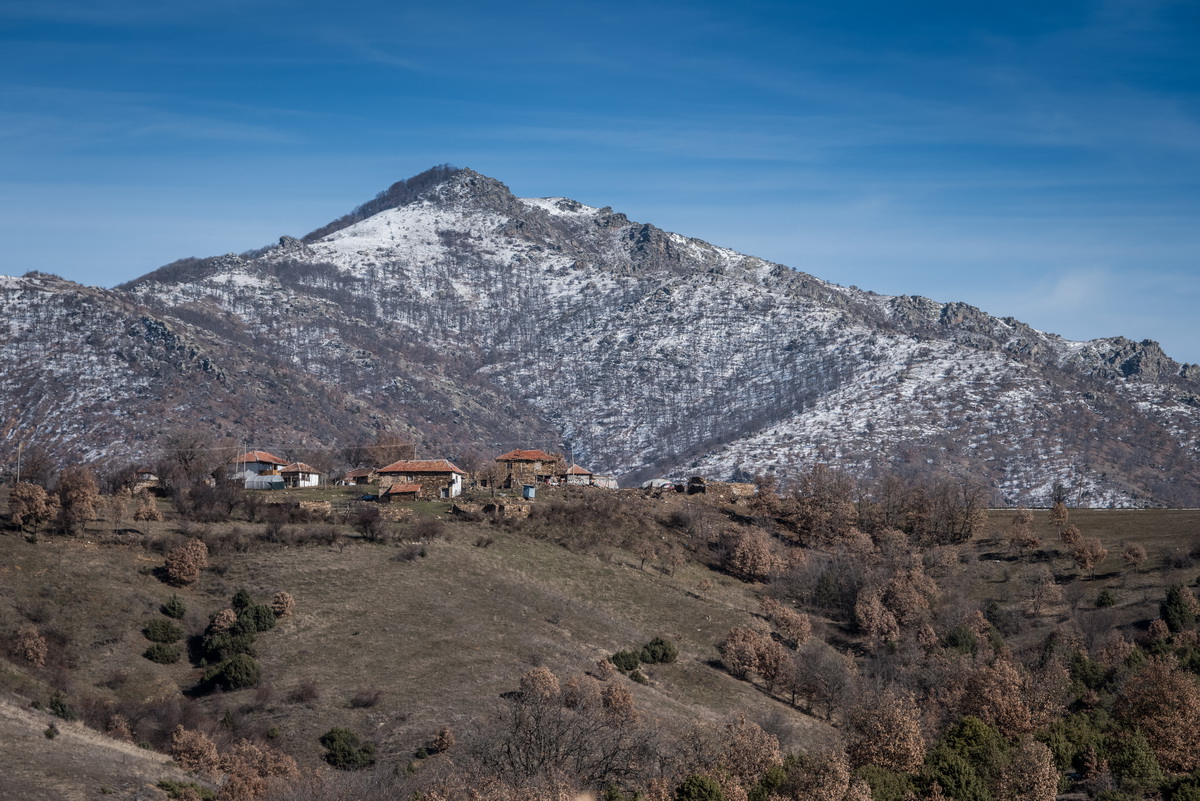 At the top of the hill, in a hamlet quite far from other families living in this village, we saw an old, earthen house that looks like it will collapse at any moment. To our astonishment, the creak of the old wooden door and the silhouette of a boy that appeared in front of us, confirmed our dreaded suspicion that we were in front of the Spasovski family home.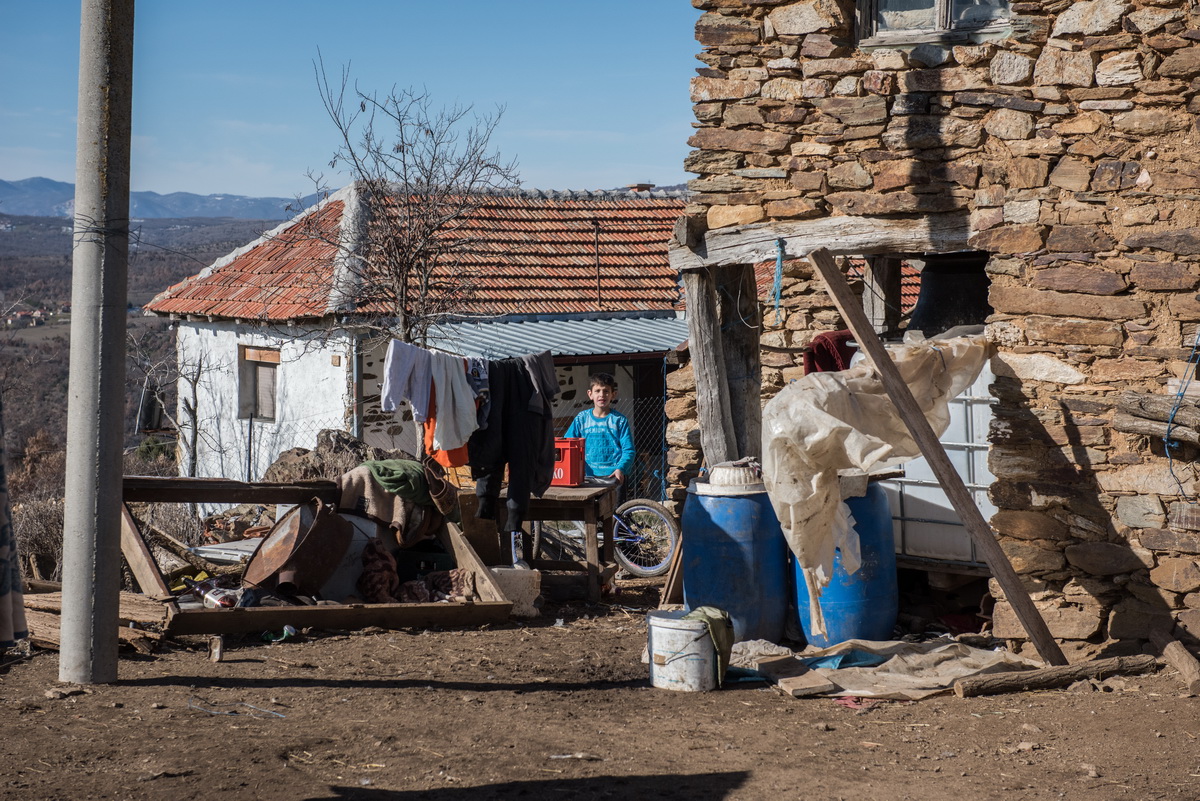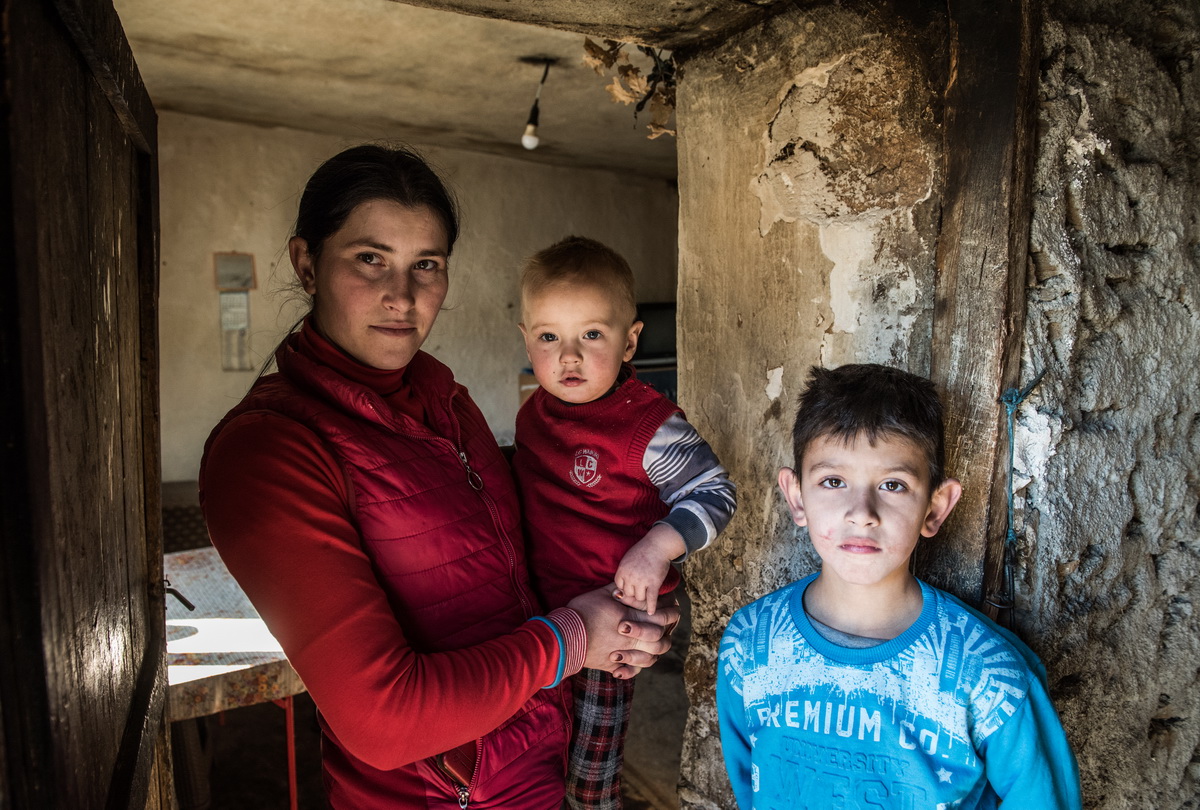 Single mother Hristina, together with Luka (7) and Mario (1), welcomes us into her house whose interior matches what we saw outside – holes in the ceiling and walls, bare concrete covered with old carpets, dilapidated furniture, no bathroom and a lack of basic living conditions. This is the reality in which two children are growing up.
Last year we experienced a great tragedy with the passing of my husband. Because we couldn't manage on our own, I had to return to be with my mother and brother, so presently we are living in one room –mother Hristina tells us.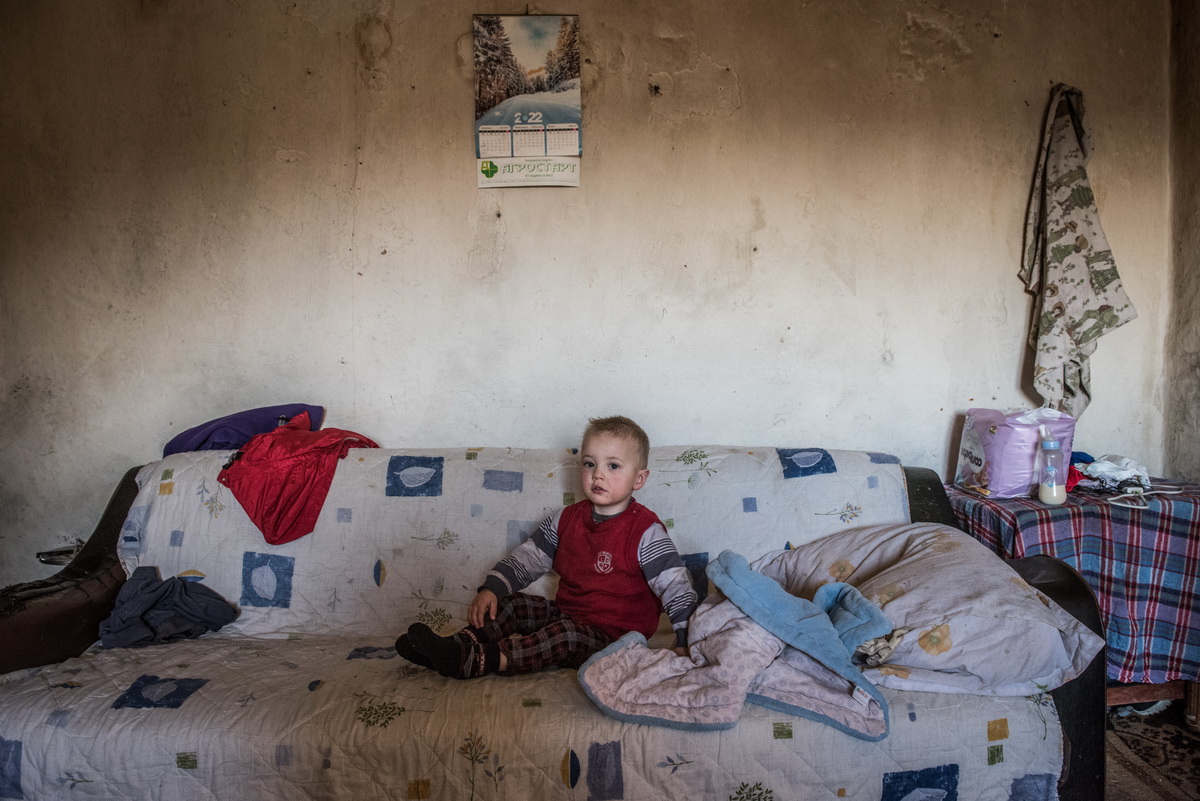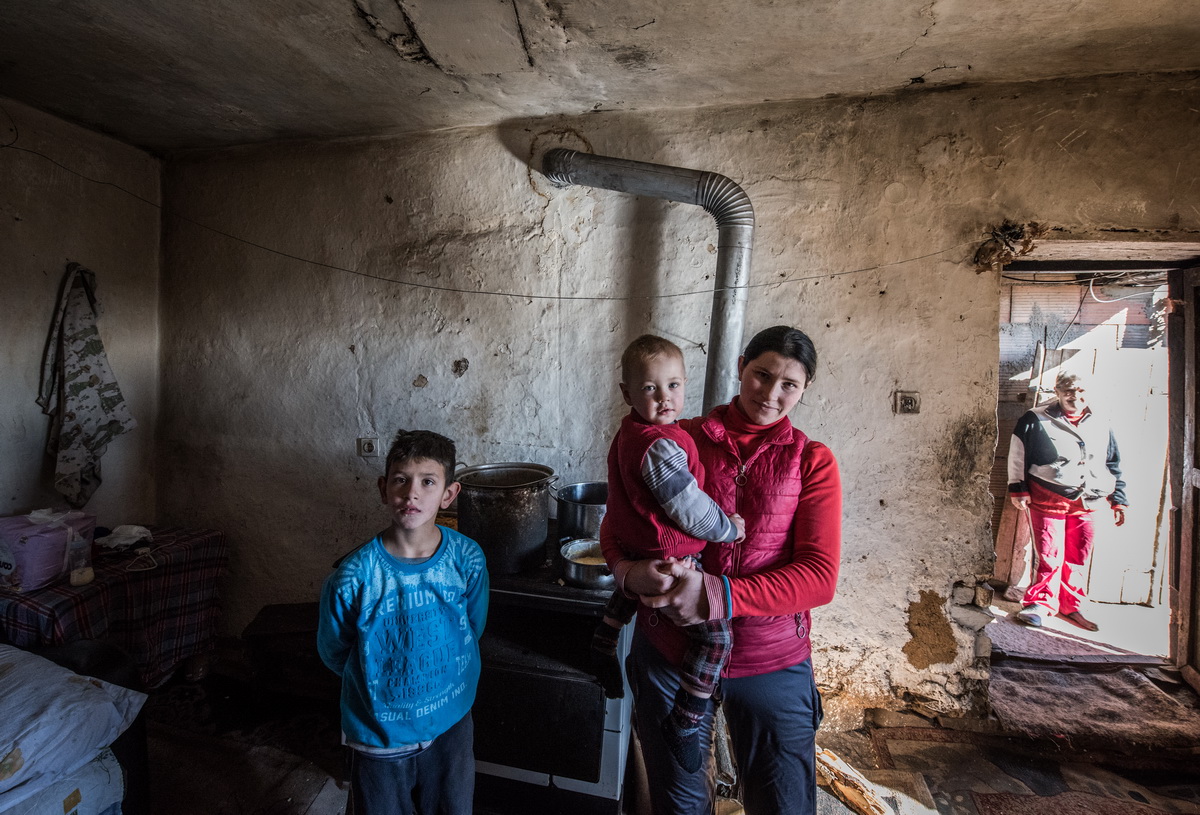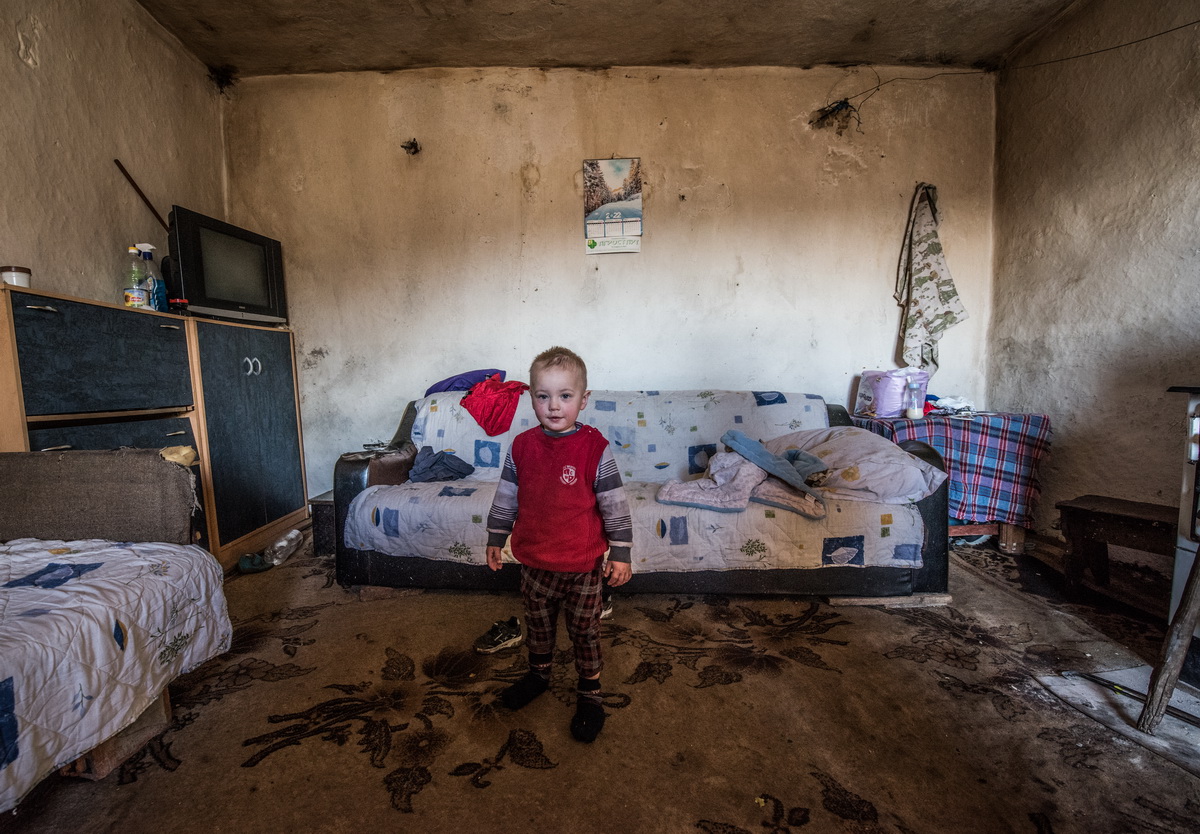 Shaken by the tough situation facing this family, we are working to determine how best to help them.
We would most like to live closer to the central part of the village. In order for our dream to come true, we need to build a new house in which the children would have everything they need for a normal childhood – mother Hristina told us.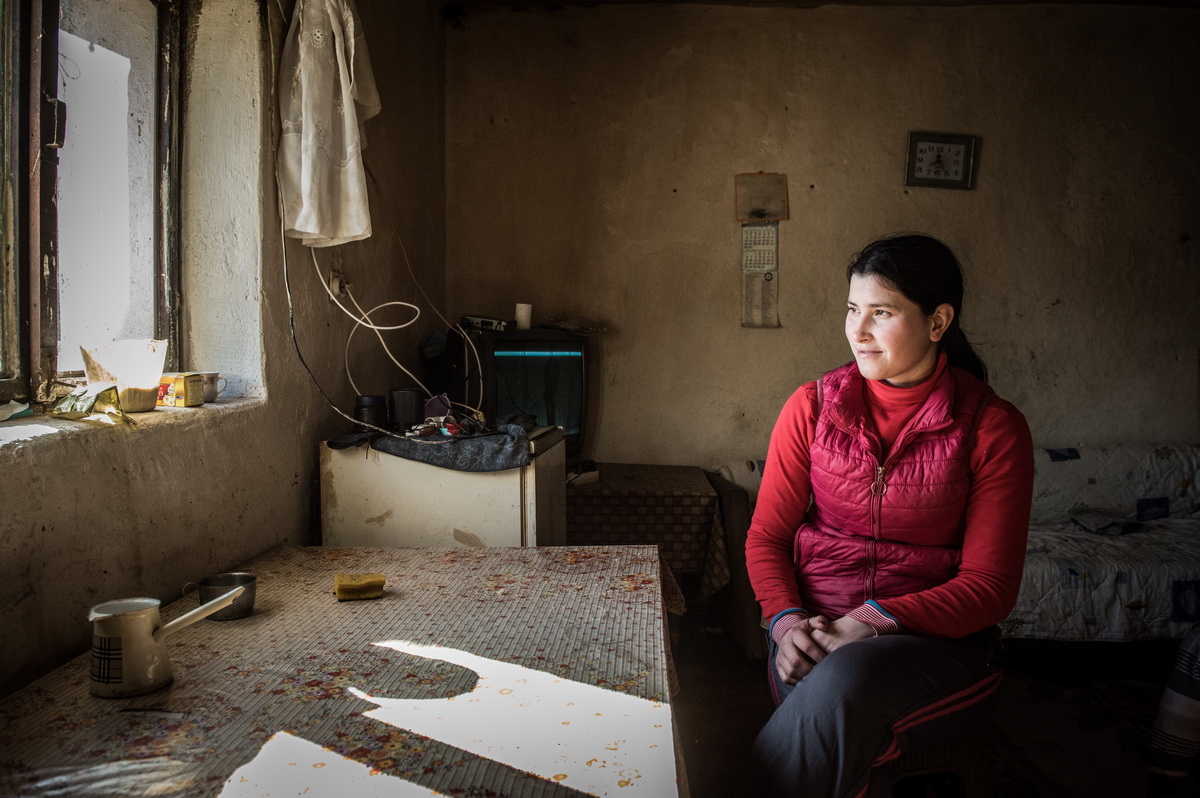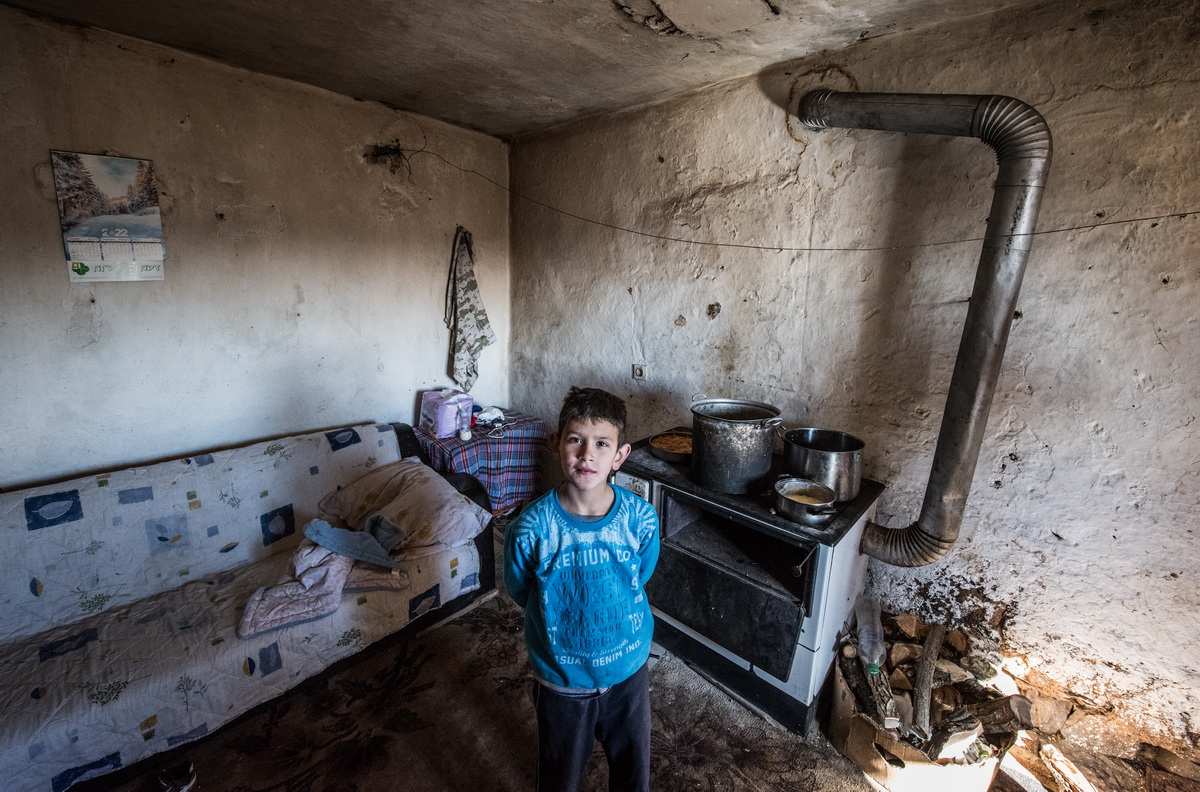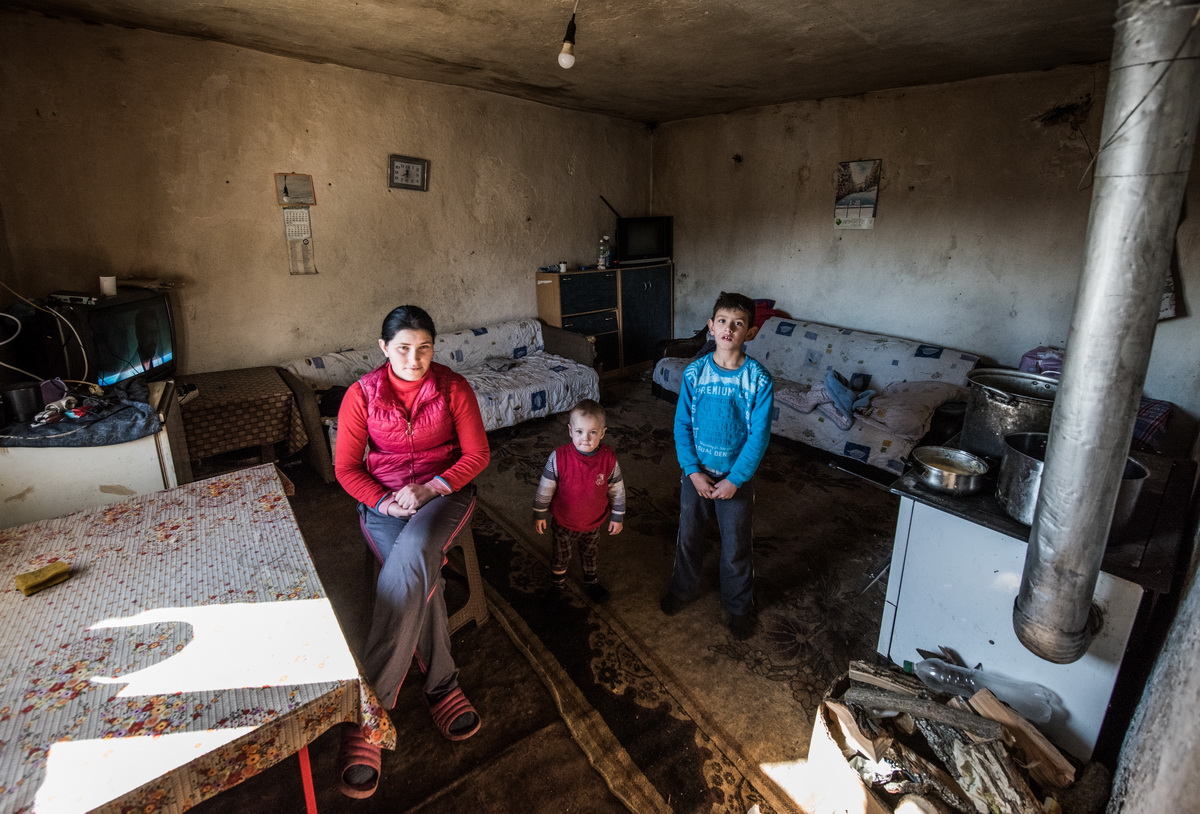 The Charity Serbs for Serbs is launching a large fundraiser to help the Spasovski family! The approximate construction cost of a new home is 35,000 euros. This is why we need the help of all donors to successfully complete another large project in Northern Macedonia!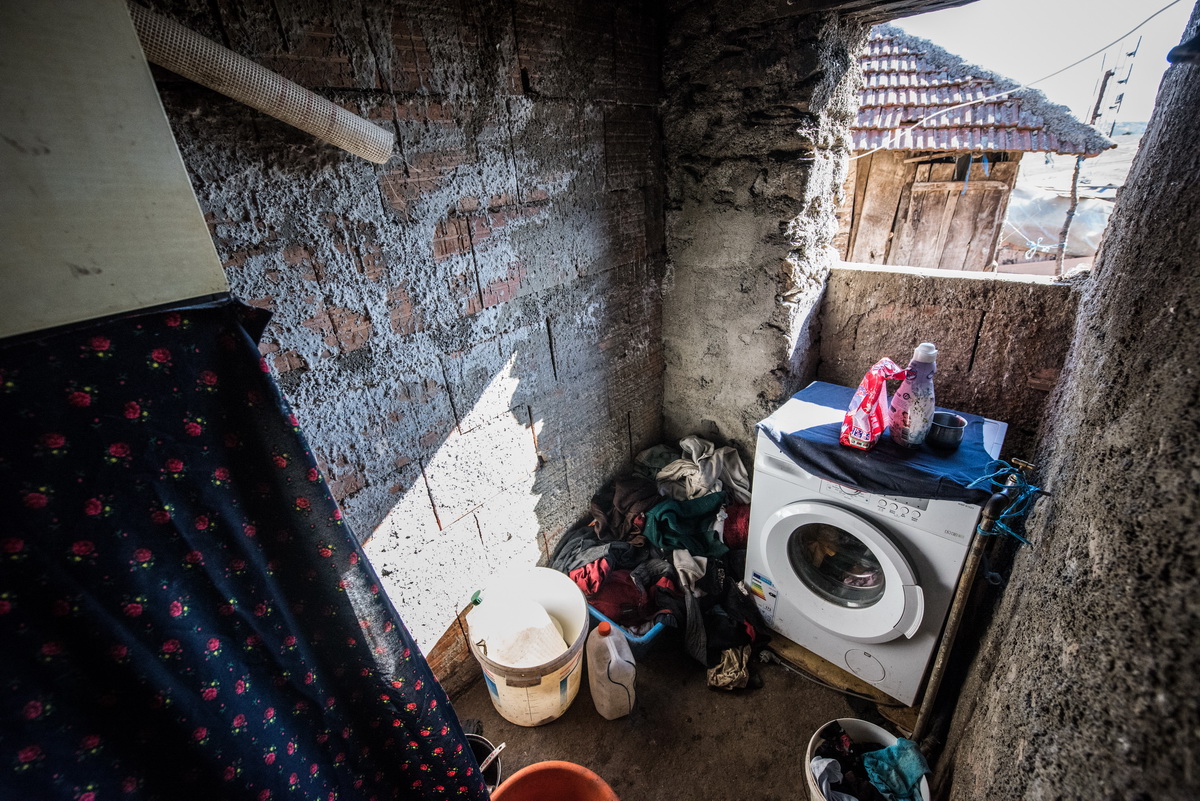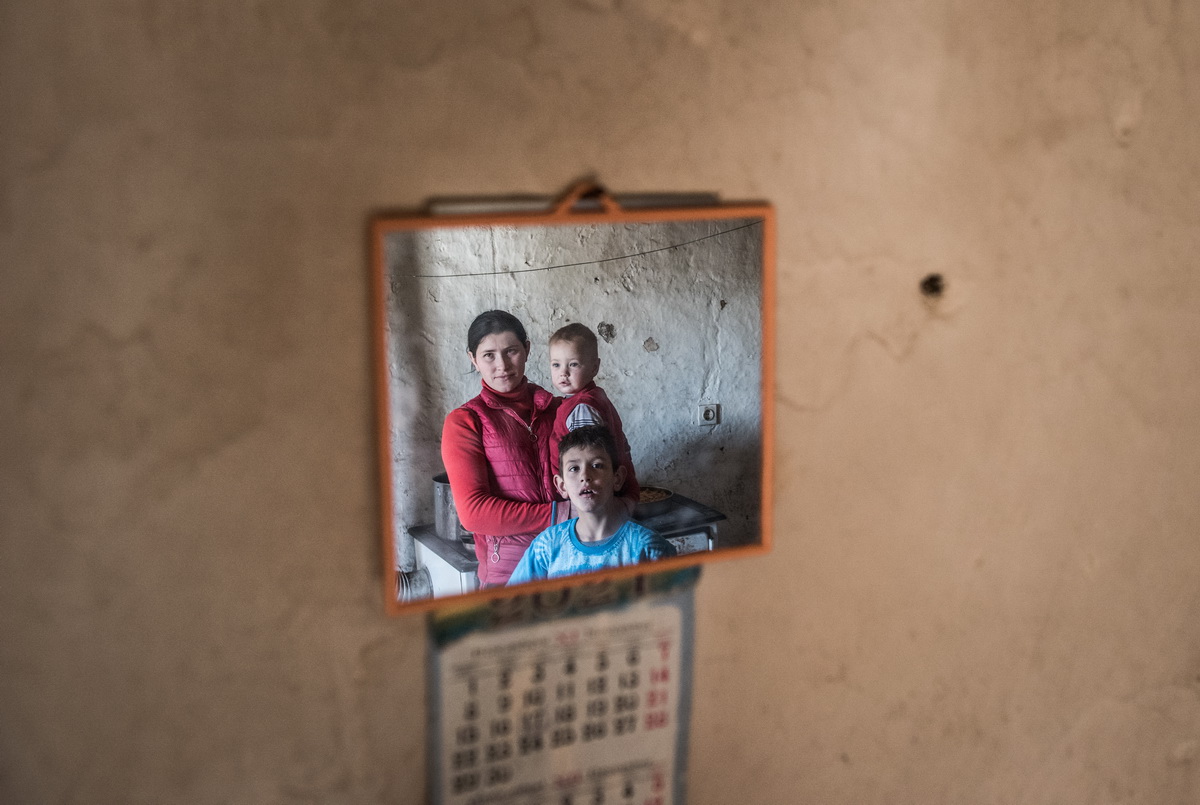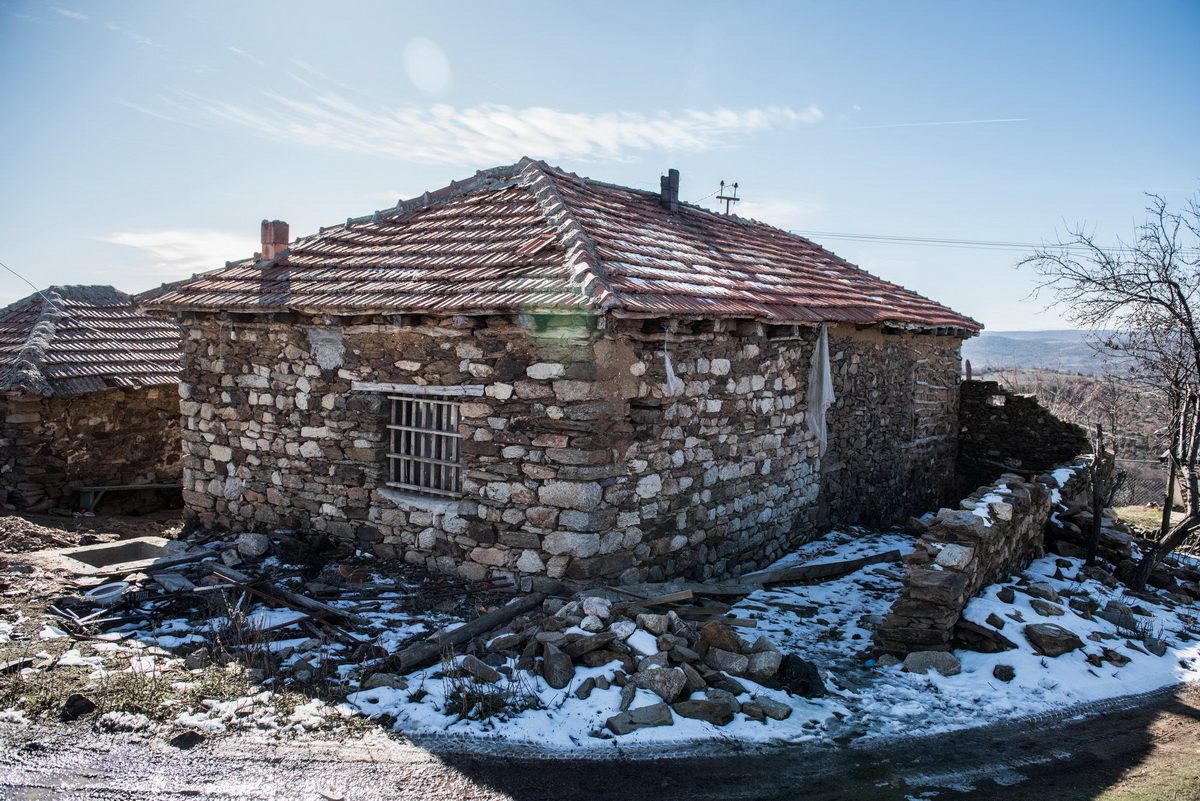 Here is how you can donate:


SERBIA
1. SMS to 7763 (200 RSD)2. Account: 160-279491-71, Banka Intesa
2. Pay Pal
3. Foreign currency account



REPUBLIC OF SRPSKA
1. Call 17763 (2 КМ)
2. Account: 56201281300241-58 (NLB bank)
3. Pay Pal



MONTENEGRO
1. Account: 510-91548-03 (CKG bank)
2. Pay Pal


USA
1. Donation platform (credit card, bank account)
2. Pay Pal
3. Check to: Serbs for Serbs, Po Box 34206 Chicago, IL 60634
*all donors exercise the right to tax deductions


CANADA
1. Pay Pal
2. Check to: Serbs for Serbs Canada, 635 The Queensway, Lower Level, Toronto, ON, M8Y 3B3
3. Е-transfer to: donate@serbsforserbs.ca
*all donors exercise the right to tax deductions


GERMANY
1. IBAN: DE84 7606 0618 0002 7519 92
2. Pay Pal
3. Send text SZS to 81190 (2.99 Euro)
*all donors exercise the right to tax deductions


SWITZERLAND
1. Konto: 61-335679-5
IBAN:CH57 0900 0000 6133 5679 5
Hedwigstrasse 3, 8032 Zurich
2. Pay Pal
3. SMS to 339, SZS 20, SZS 45, SZS 90, etc.
*all donors exercise the right to tax deductions


AUSTRIA
1. IBAN:AT97 3200 0000 1036 4339
SWIFT/BIC: RLNWATWW
Customer: Org. f. hum. Hilfe – Srbi za Srbe
Kalvariengürtel 39/6, 8020 Graz Austria
2. Pay Pal
3. Call 0901 300 201 (3 Euro)


SWEDEN
1. SWISH: 1230 133 900
2. Pay Pal
3. Bank Giro: 5302-1077
4. Account: 5226 1060 858



NORWAY
1. VIPPS: 104 414
2. Pay Pal
3. Account: 1503 83 80483



Patreon



Donation platform (VISA, Mastercard…)