In Sijarinska Banja, we met a family with nine children living under difficult conditions!
Sijarinska Banja is located on the banks of the rivers Banjska and Jablanica at the foot of the Goljak mountain. Tucked into a gorge surrounded by lush vegetation and a favorable climate, in ancient times as part of the Roman and Byzantine empires, it was a centre of activity and heavily populated.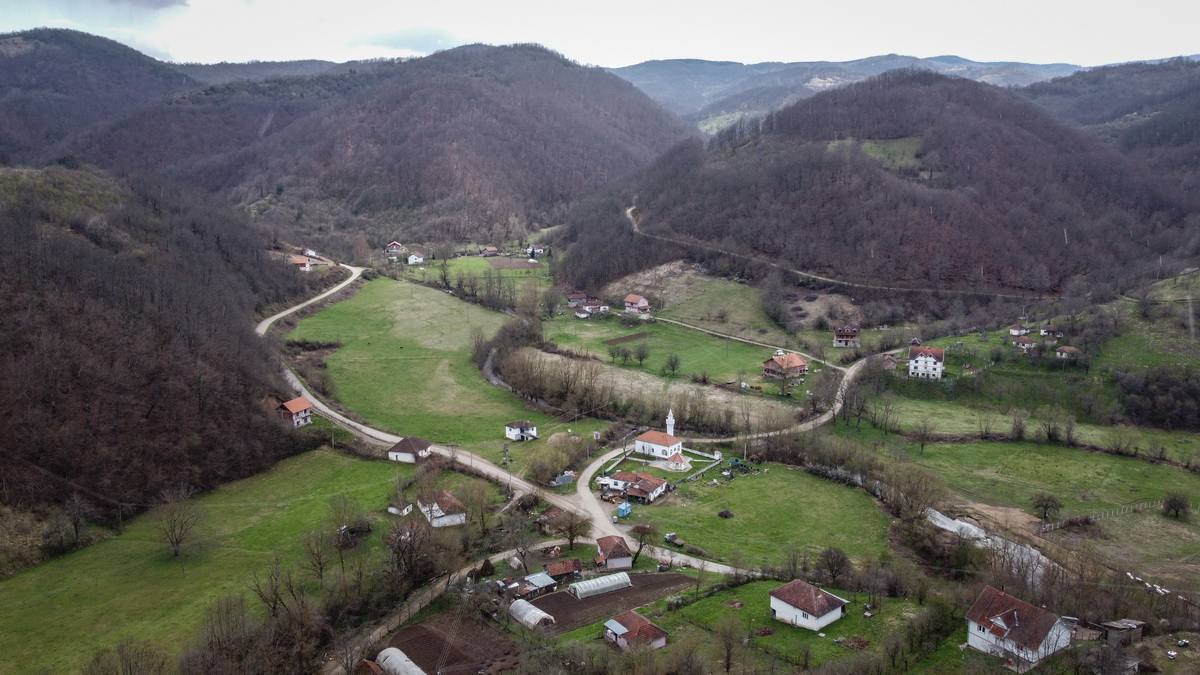 Today, the situation is different. Several hundred residents, half of whom are Serbs, live in difficult conditions in one of Serbia's poorest municipalities. Our organization came to this area to visit a family with nine children! At the start of our conversation,
We are the happiest grandparents in Serbia because God gave us nine golden grandchildren. The Veličković family from Retkocer, whom you helped last year, has ten, our family one less. We are the biggest families in the municipality of Medvedja – grandmother Stojanka and Grandfather Mile Stojković told us about their grandchildren, their greatest treasures.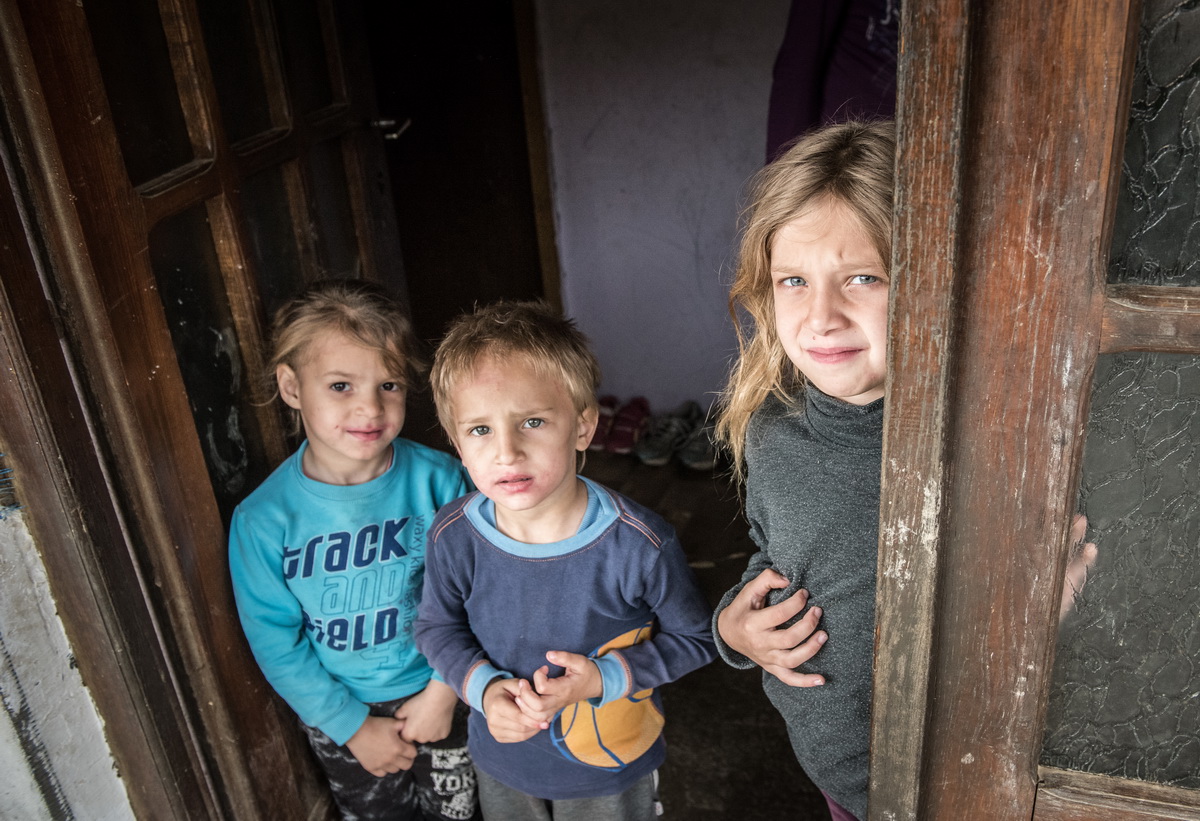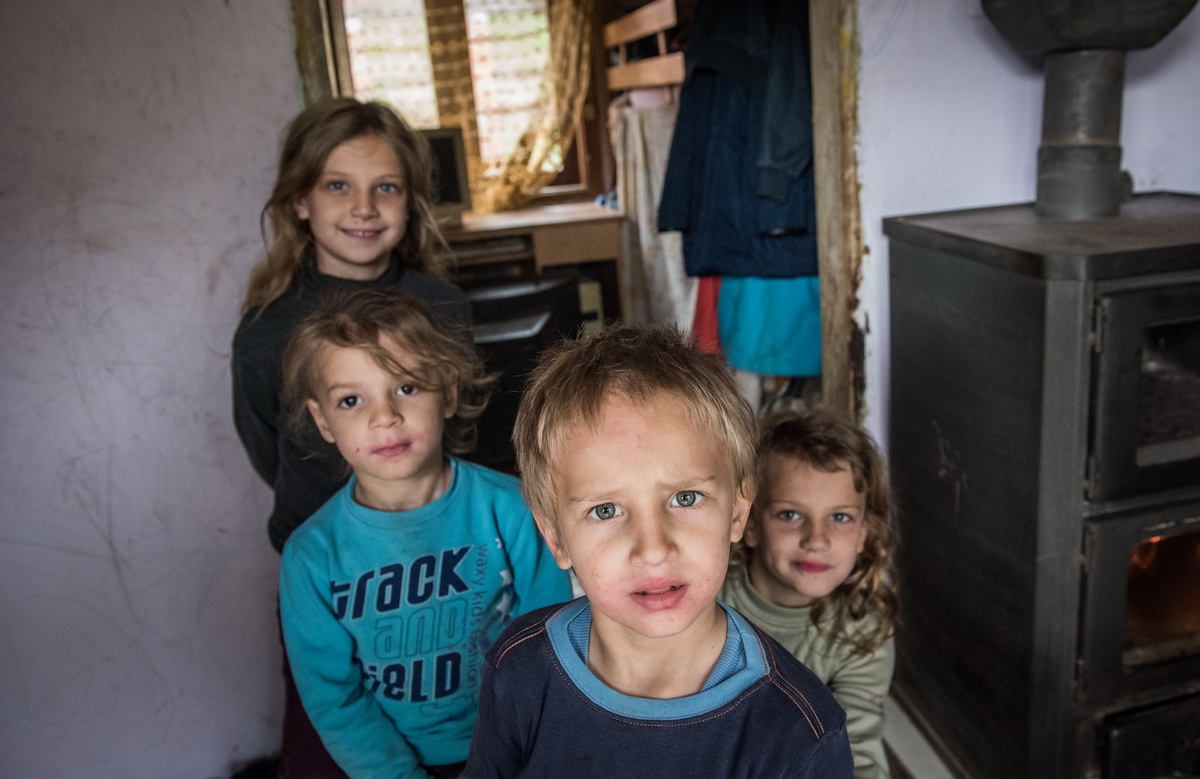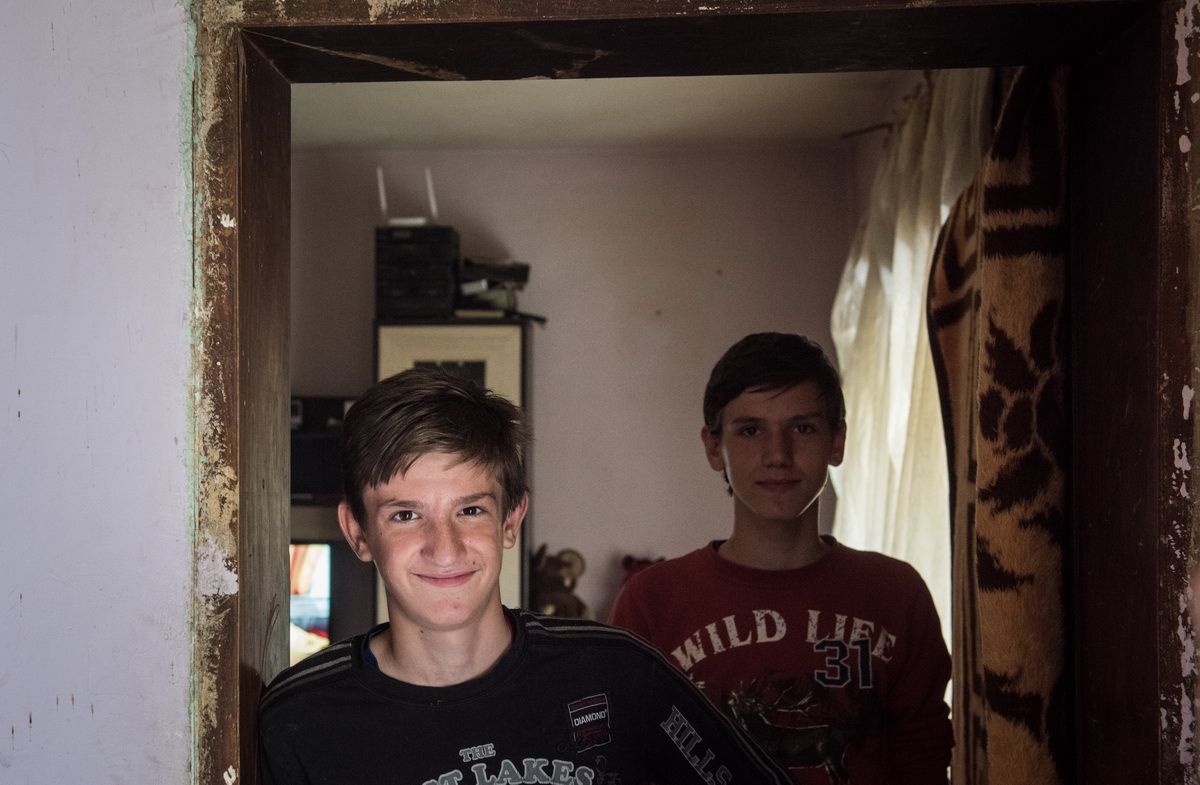 We were convinced as soon as we entered the house that such praise was not without merit. The army of nine children calmly and quietly shook our hands and told us their names and ages. Their introduction lasted several minutes, and we were happy to say we were welcomed by: Bobana (19), Strahinja (17), Stefan (15), Lazar (13), Marko (12), Milica (8), Jana (6), Radomir (4) and Radoje (4).
My wife and I have had many different jobs during our working lives. We bought this plot of land where we are about 50 years ago and since then we have been building the house piece by piece. We have not yet finished the work we started, so currently about 100 m2 of the house is functional, while another 60 m2 has been started but not finished – grandfather Mile tells us.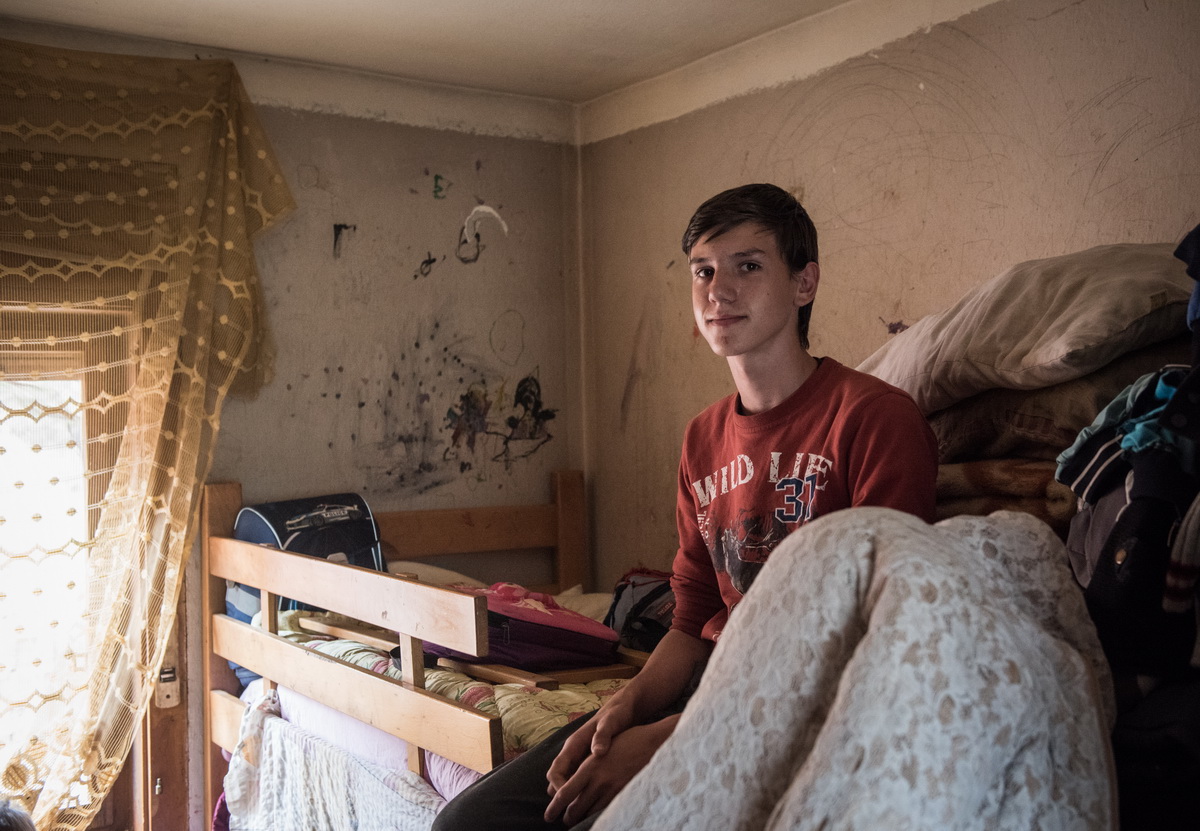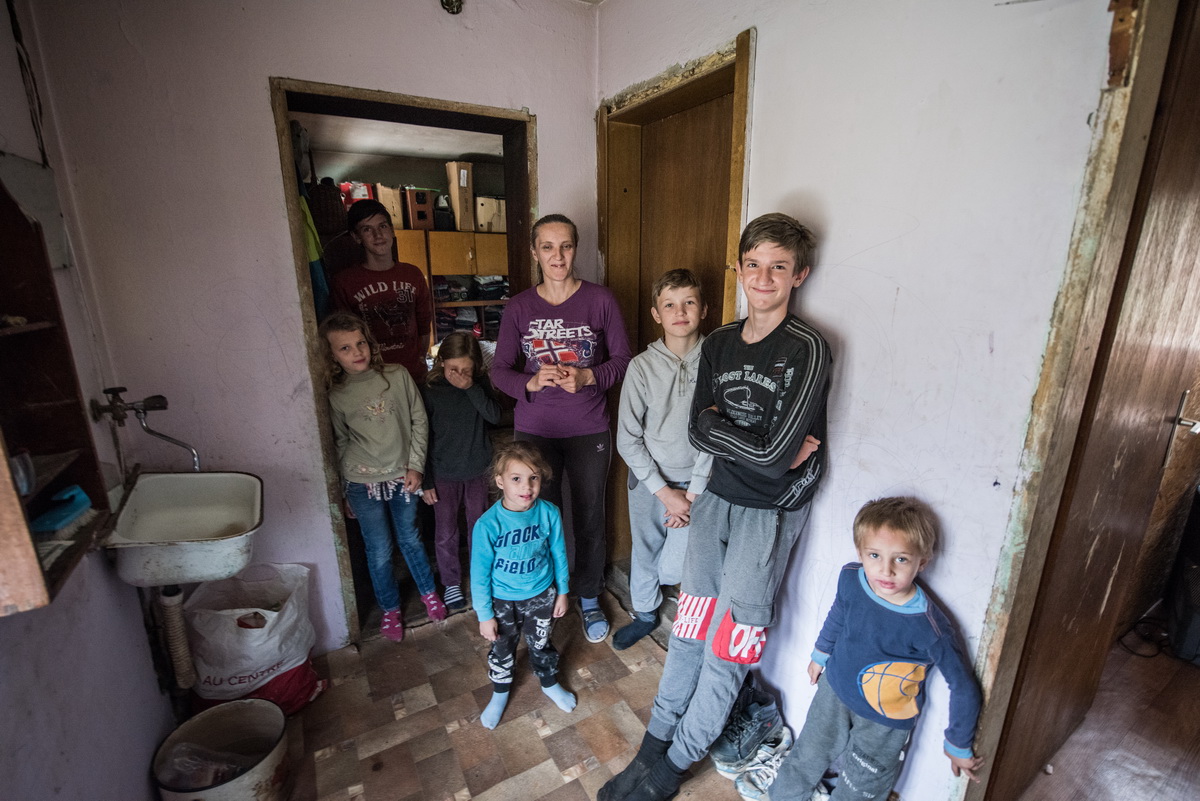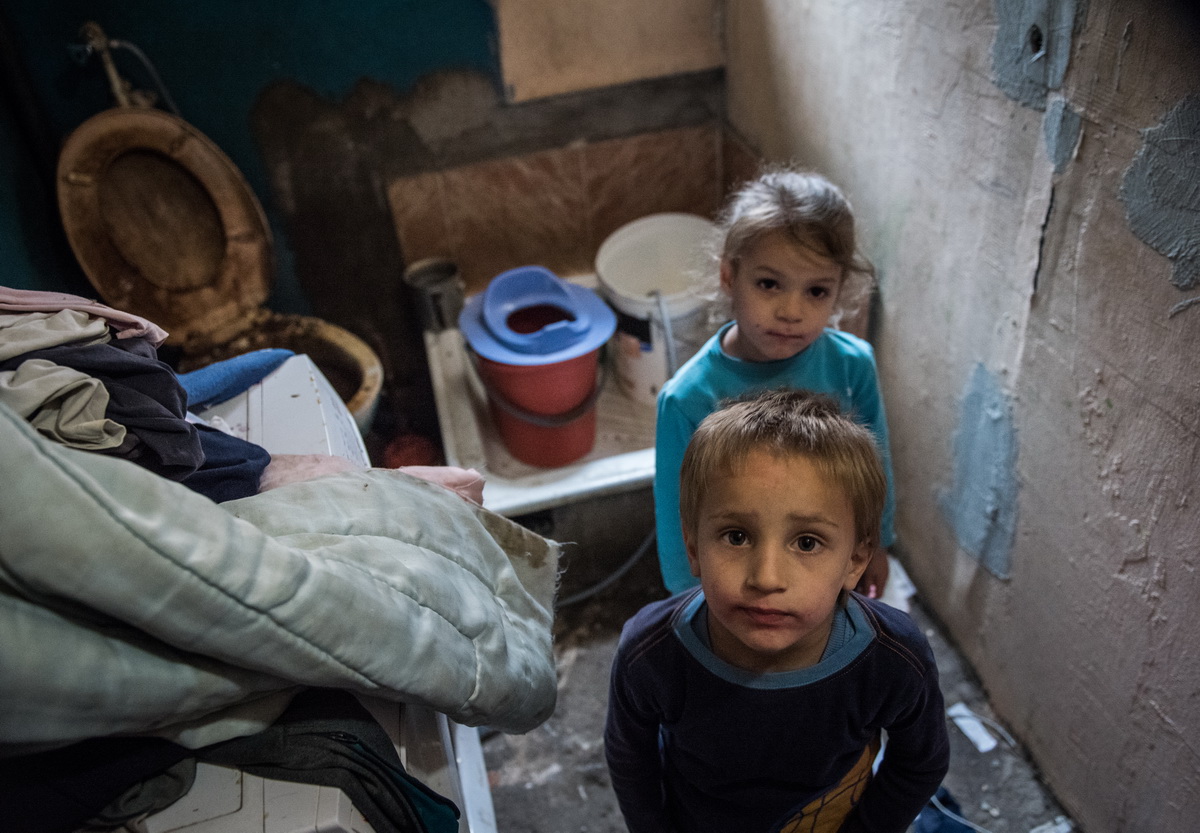 Father Boban, who was at work during the visit because he works as a school janitor, mother Valentina, and their seven youngest children live upstairs, while the two oldest children live on the ground floor together with their grandparents. The big difference between the two floors is obvious at first glance, with the ground floor being fully functional while the upper floor is in very poor condition. Decaying woodwork, old furniture, black walls, cracked laminate exposing bare concrete, a bathroom that is not functional – show us the difficult and inadequate conditions in which these children live.
First of all, we need help with the roof because it is not in good condition. Also, it would mean a lot to have help in renovating the interior, as well with the completion of new rooms that were started in another part of the house – Valentina's mother told us.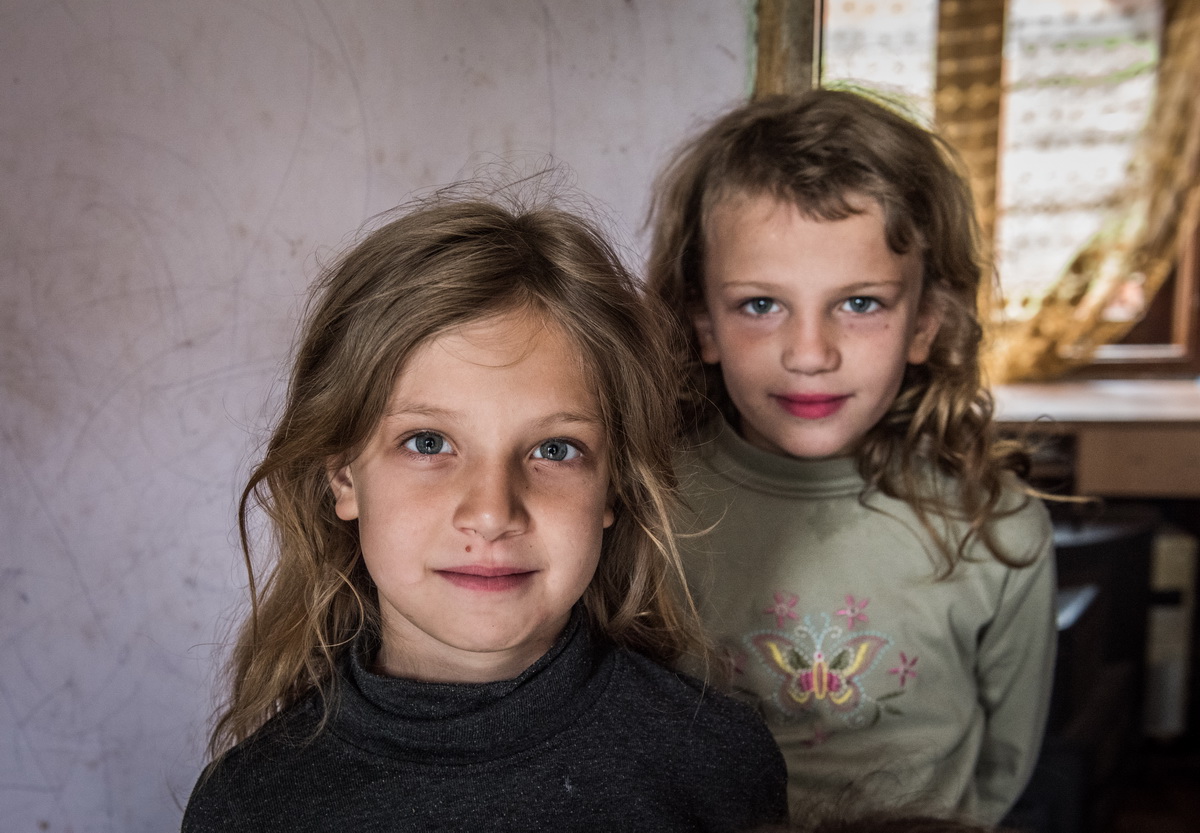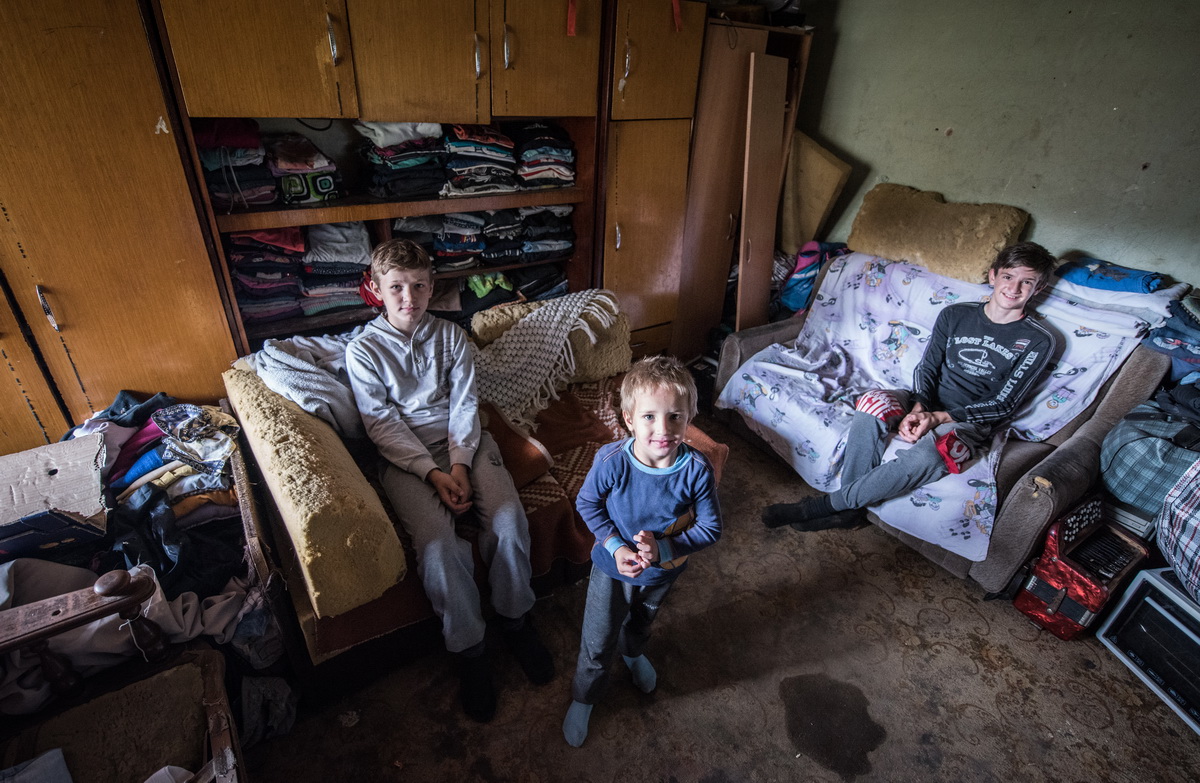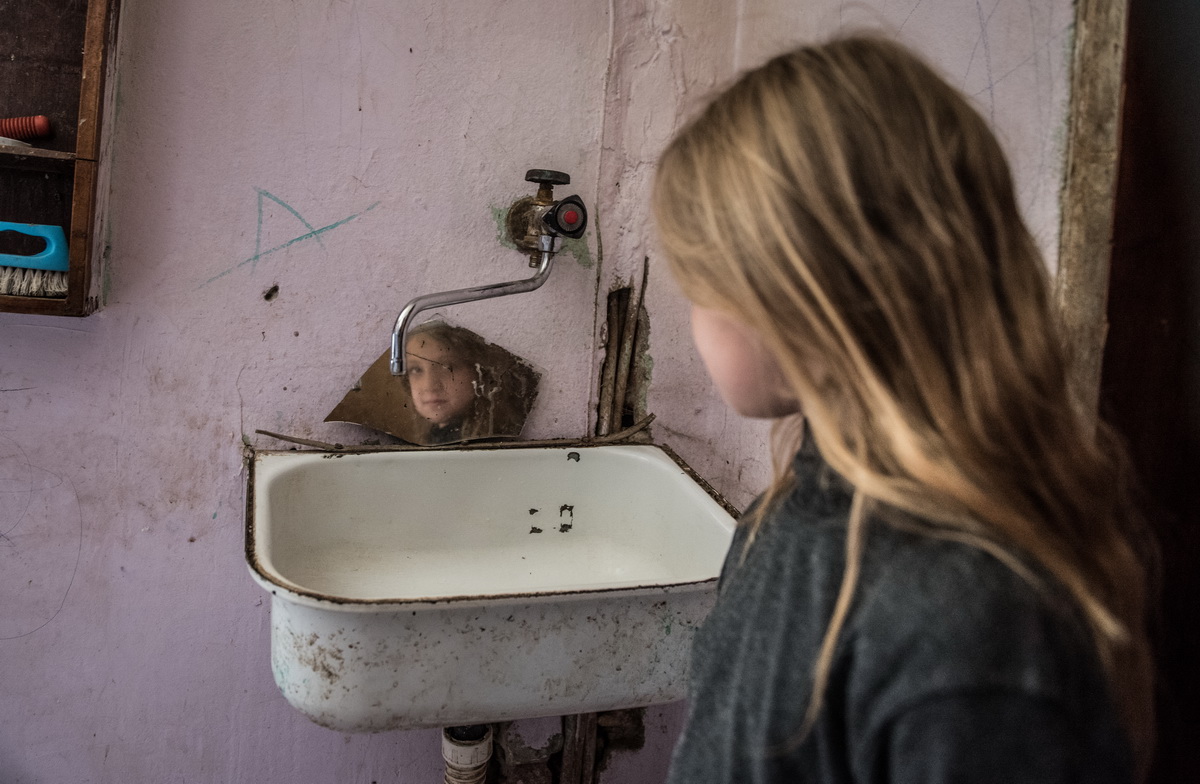 I assumed you were fasting, so we were prepared for that. We have prepared fried fish, and you have to try the vegetables that we grow next to the house for our needs –  with a smile on their faces, the hosts showed us how much they took care of every detail.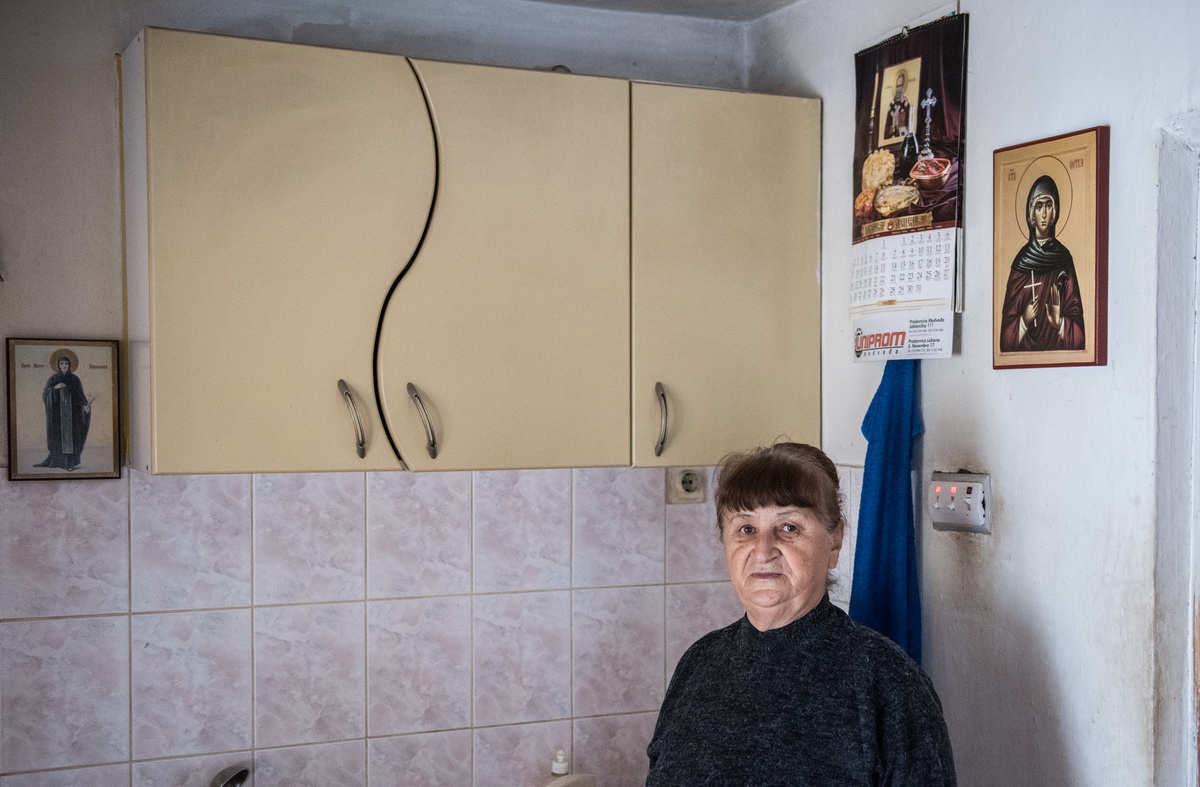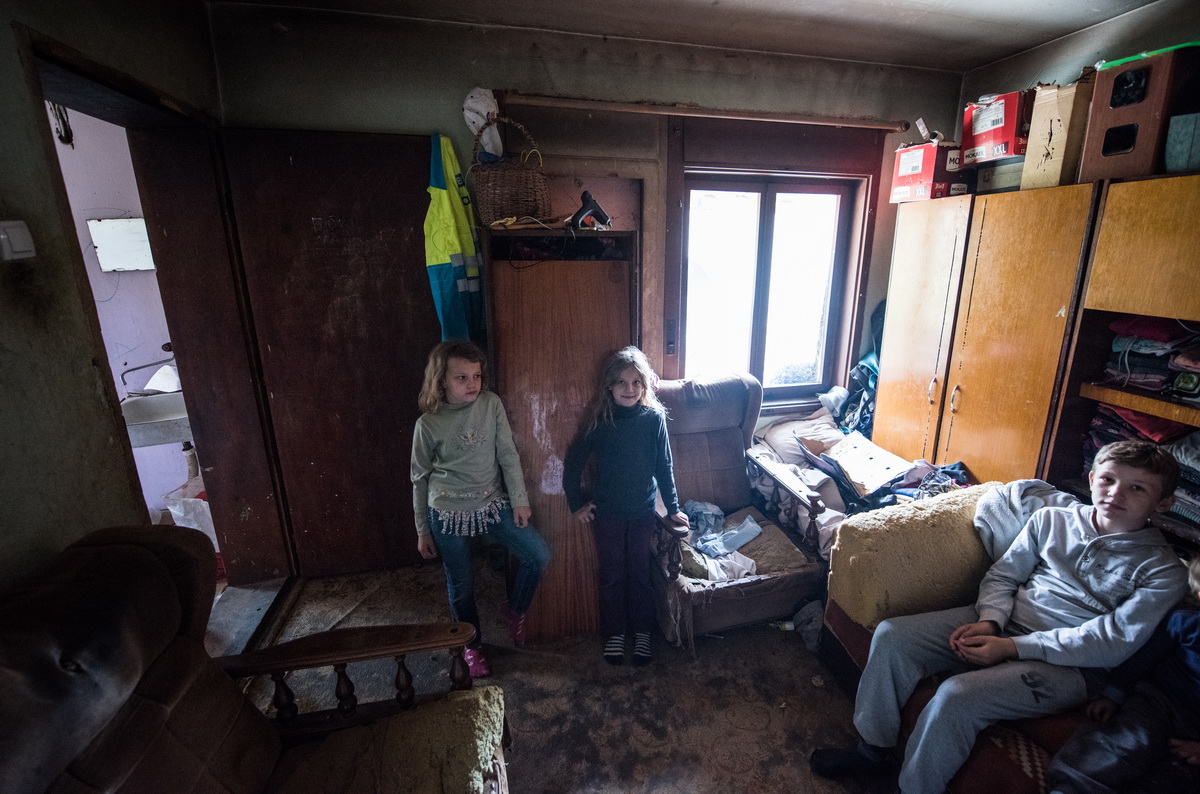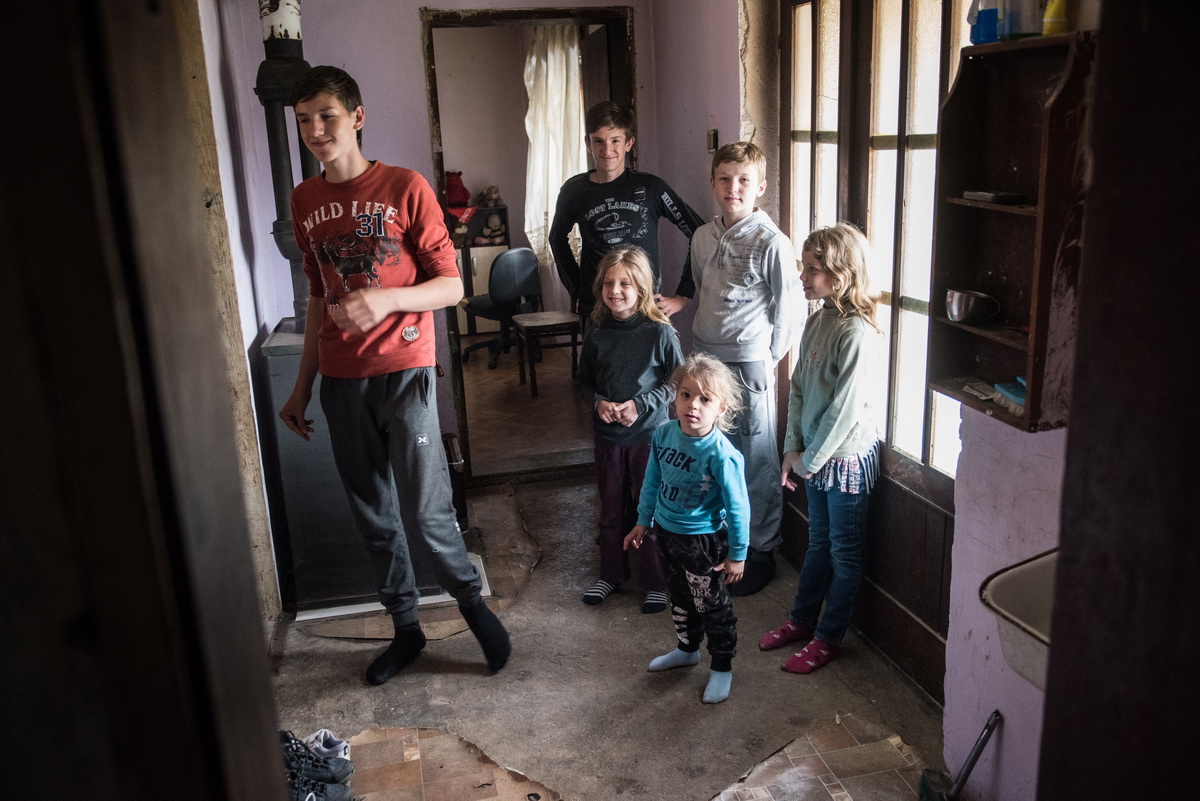 The Charity organisation Serbs for Serbs is launching a major campaign to raise money to help provide the nine younger Stojkovics with normal living conditions.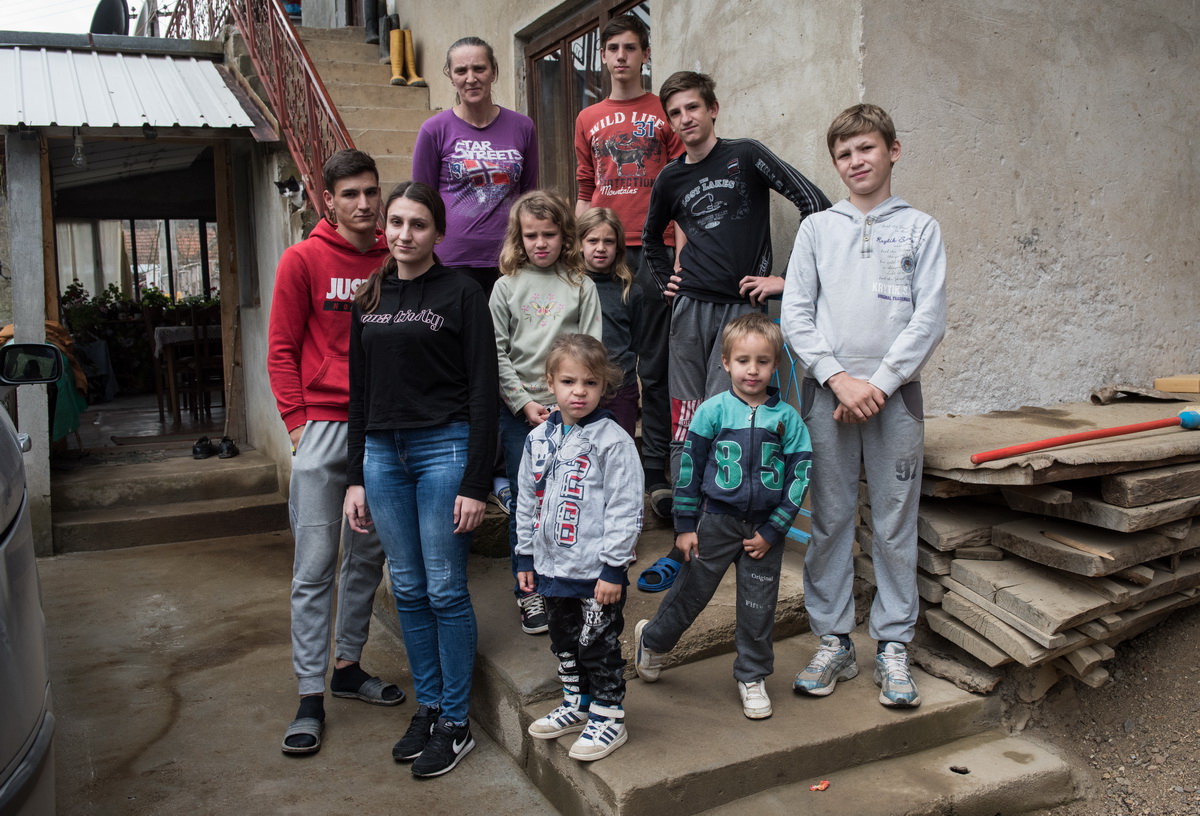 Here is how you can donate:


SERBIA
1. SMS to 7763 (200 RSD)2. Account: 160-279491-71, Banka Intesa
2. Pay Pal
3. Foreign currency account



REPUBLIC OF SRPSKA
1. Call 17763 (2 КМ)
2. Account: 56201281300241-58 (NLB bank)
3. Pay Pal



MONTENEGRO
1. Account: 510-91548-03 (CKG bank)
2. Pay Pal


USA
1. Donation platform (credit card, bank account)
2. Pay Pal
3. Check to: Serbs for Serbs, Po Box 34206 Chicago, IL 60634
*all donors exercise the right to tax deductions


CANADA
1. Pay Pal
2. Check to: Serbs for Serbs Canada, 635 The Queensway, Lower Level, Toronto, ON, M8Y 3B3
3. Е-transfer to: donate@serbsforserbs.ca
*all donors exercise the right to tax deductions


GERMANY
1. IBAN: DE84 7606 0618 0002 7519 92
2. Pay Pal
3. Send text SZS to 81190 (2.99 Euro)
*all donors exercise the right to tax deductions


SWITZERLAND
1. Konto: 61-335679-5
IBAN:CH57 0900 0000 6133 5679 5
Hedwigstrasse 3, 8032 Zurich
2. Pay Pal
3. SMS to 339, SZS 20, SZS 45, SZS 90, etc.
*all donors exercise the right to tax deductions


AUSTRIA
1. IBAN:AT97 3200 0000 1036 4339
SWIFT/BIC: RLNWATWW
Customer: Org. f. hum. Hilfe – Srbi za Srbe
Kalvariengürtel 39/6, 8020 Graz Austria
2. Pay Pal
3. Call 0901 300 201 (3 Euro)


SWEDEN
1. SWISH: 1230 133 900
2. Pay Pal
3. Bank Giro: 5302-1077
4. Account: 5226 1060 858



NORWAY
1. VIPPS: 104 414
2. Pay Pal
3. Account: 1503 83 80483



Patreon



Donation platform (VISA, Mastercard…)