"I sleep on the floor with my daughter; the problem is not that the floor is cold, but that the ants crawl over us!"
The life of Ljiljana Lolić from Prizren is difficult to describe in words. Forced to leave her home as a young girl, she first sought happiness in Svrljig, where she married her first husband, then after the divorce, she headed to Srebrenica, from where she practically fled with her children due to the violence she suffered in her second marriage.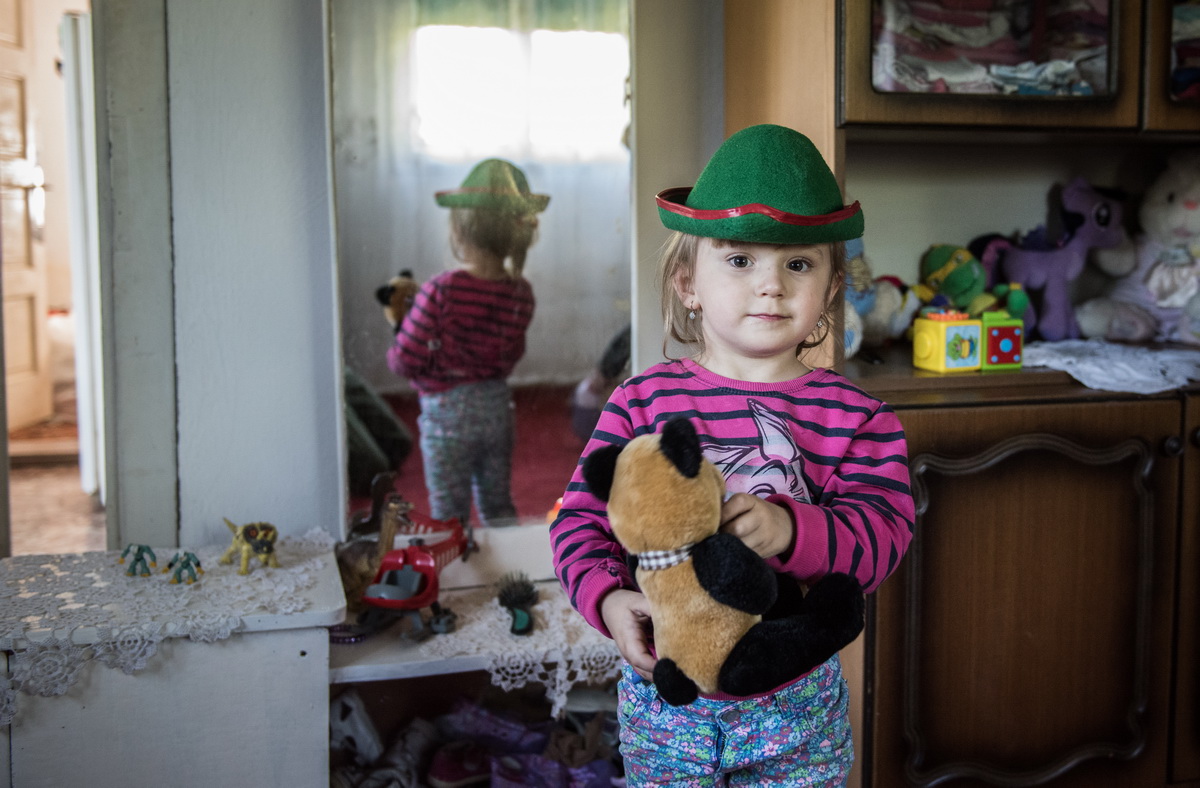 We barely managed to return to Serbia. We had nowhere to go, so we bought this house in the village of Vranjani which the state publicly posted for internally displaced persons – mother Ljiljana tells us at the beginning of the conversation.
The house is falling apart both outside and inside due to moisture – this is the simplest description of its current condition. The public posting required that Ljiljana find a house in the municipality of Požega on her own, but there was nothing available there for that money.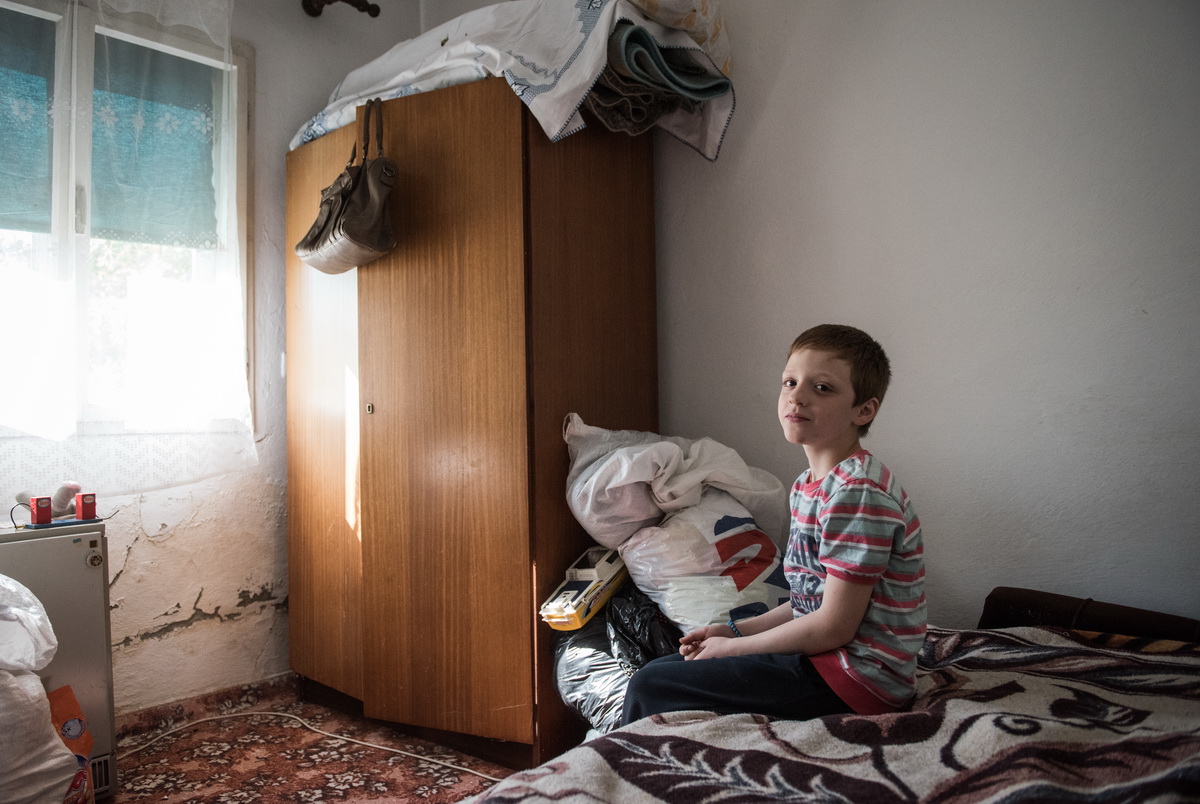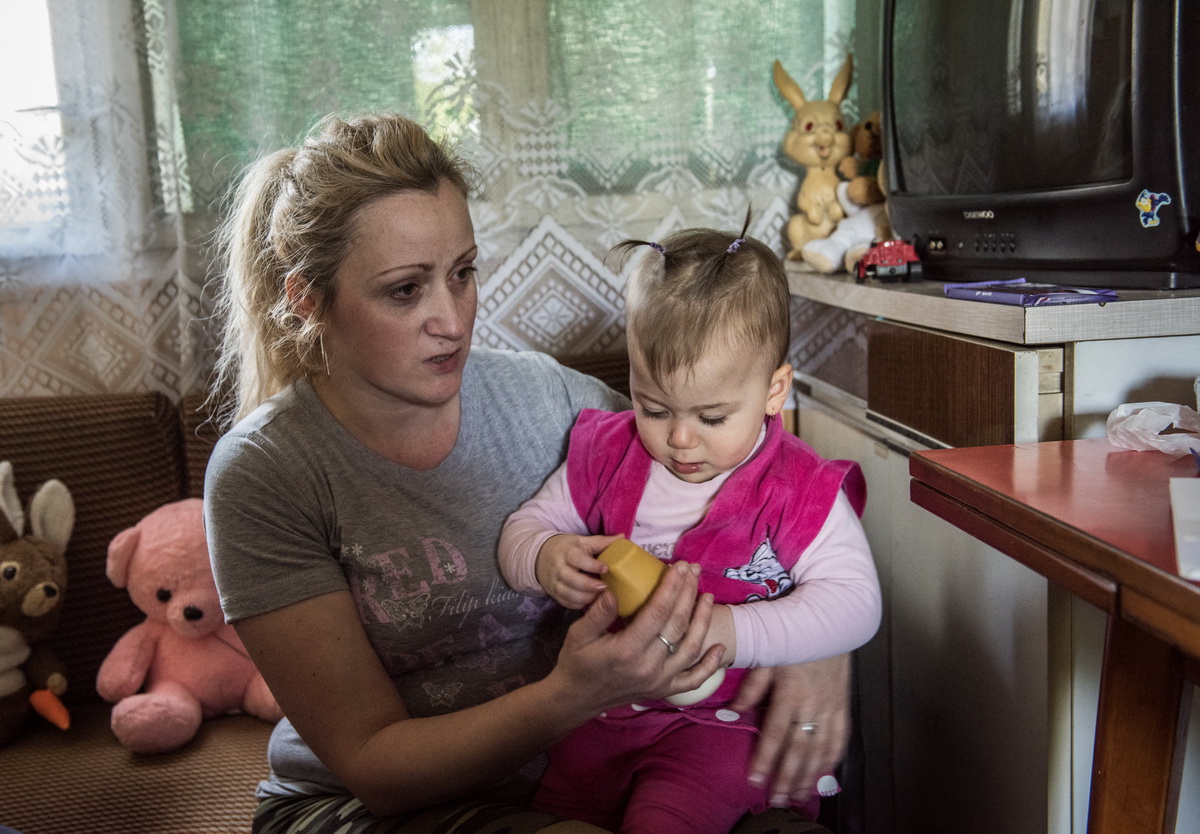 David (10) is asthmatic and had a terrible attack a few days ago. The conditions are terrible, and it is especially difficult for me to sleep with Tamara (1) on the floor. Our problem is not that it is cold, but that ants are crawling on us – Ljiljana told us, leaving us in shock.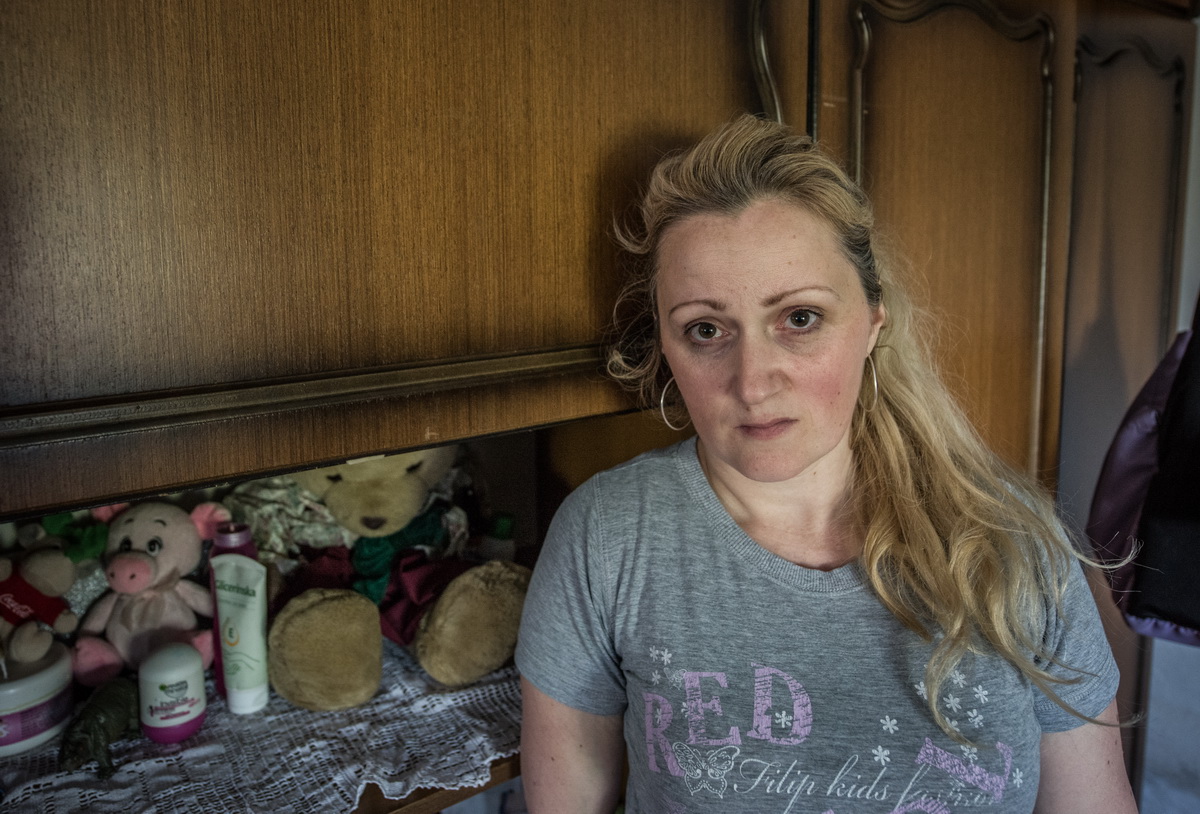 Besides David and Tamara, Ivona (12) and Masa (3) live with her, while the oldest children from the first marriage, Stefan (20) and Andjela (17), live with their father. As if there is not enough suffering and pain that this woman is facing, we learn about the tragic event that happened to her son Stefan:
It almost killed me. He played football, and a year ago went to the gym, was driving with his friends, when they had a serious car accident in which he suffered life-threatening injuries and became a paraplegic.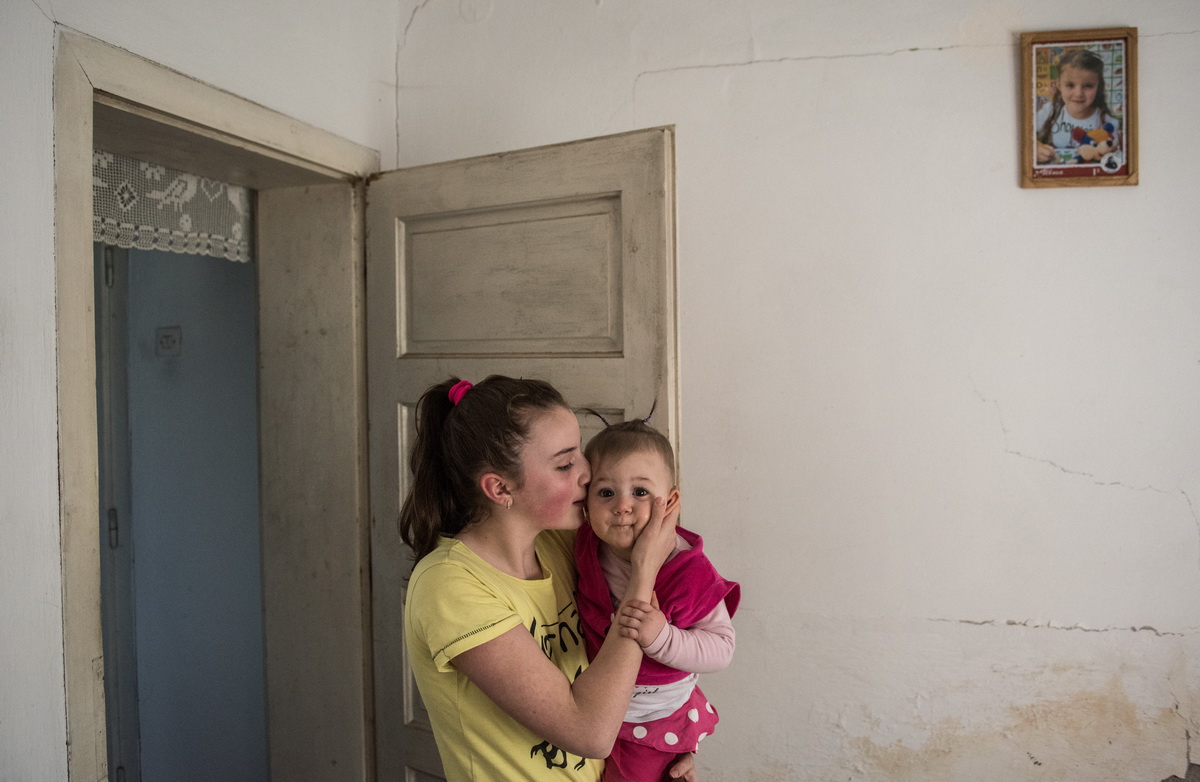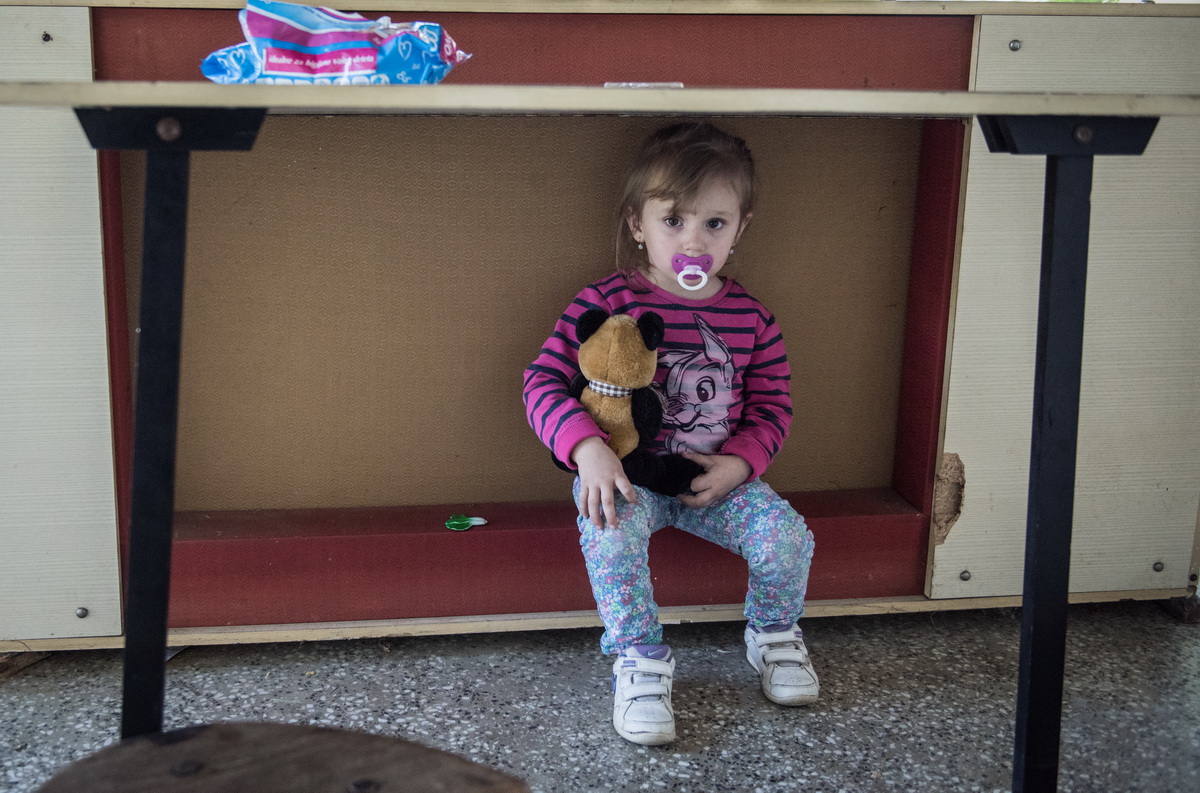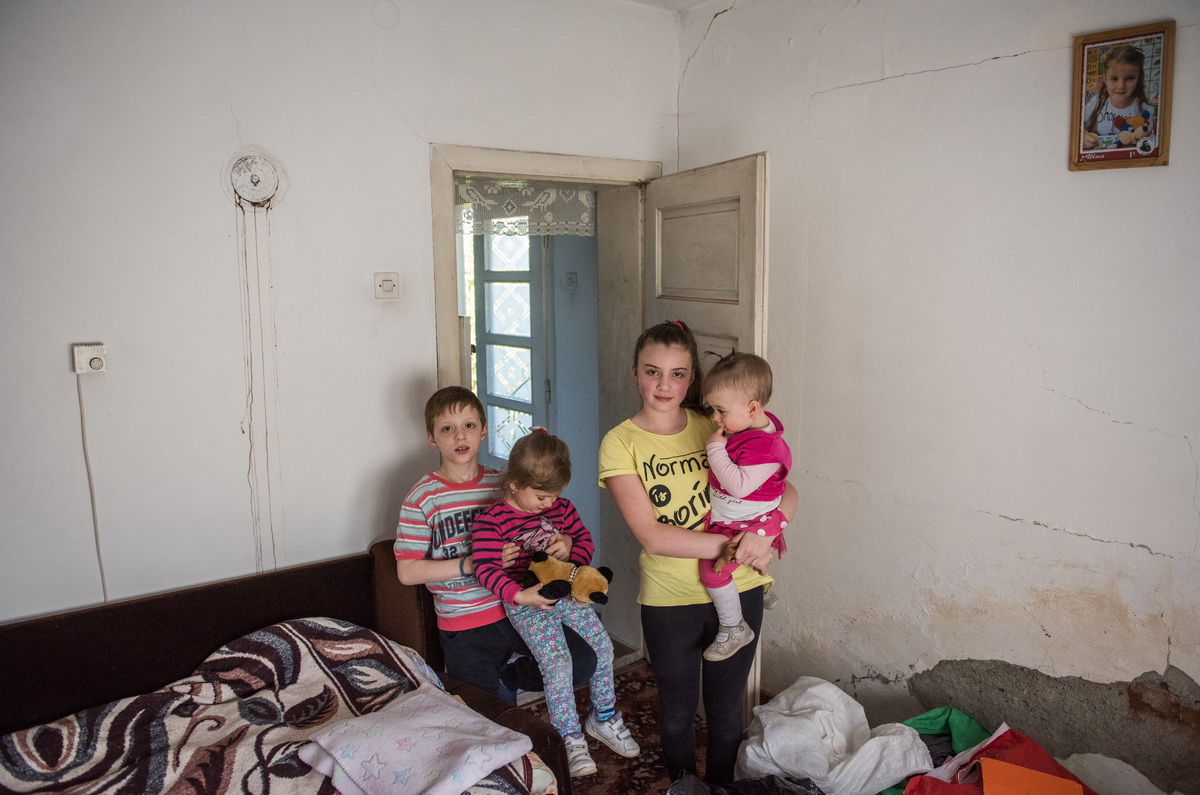 However, we felt that everything was not so sad in the Lolić family, and that there was hope, expressed in David's words:
When I grow up, I would like to be a soldier. To protect my mother and sisters, to be a hero but not to brag. I don't want to be rich, I just want my mom to be happy!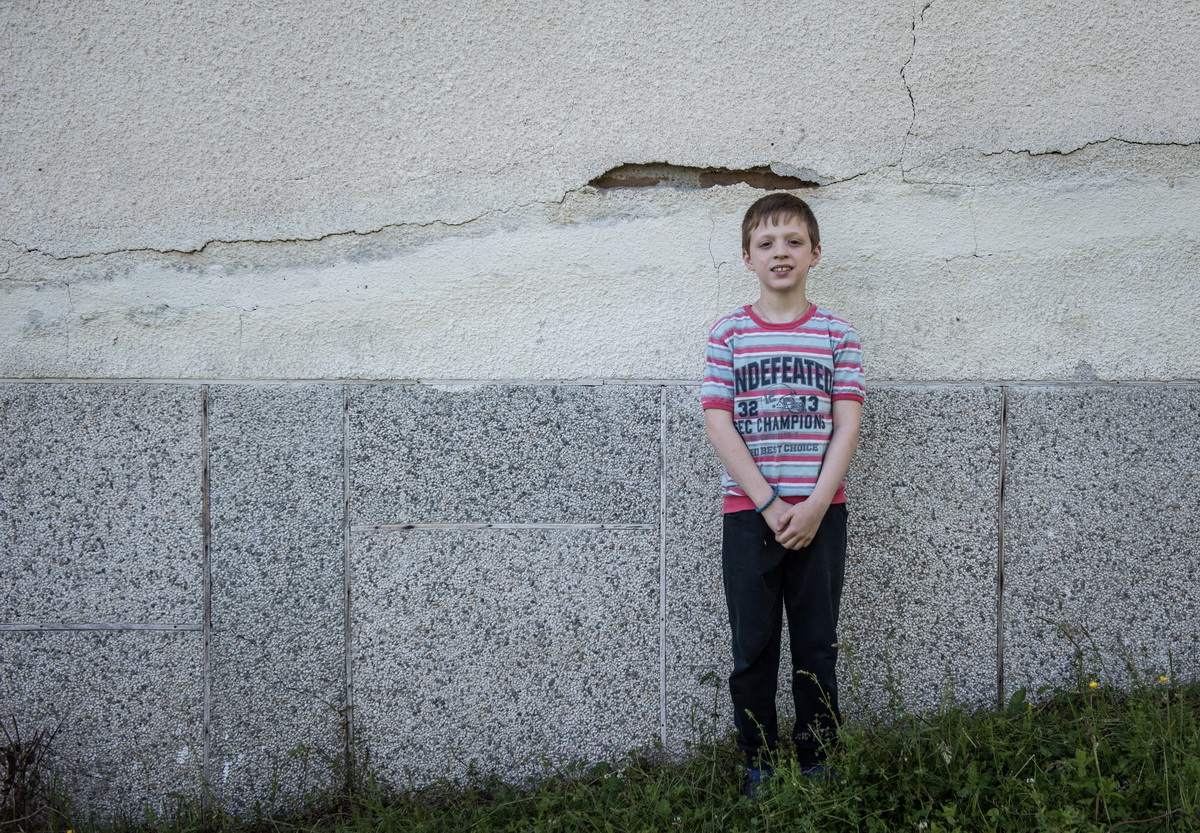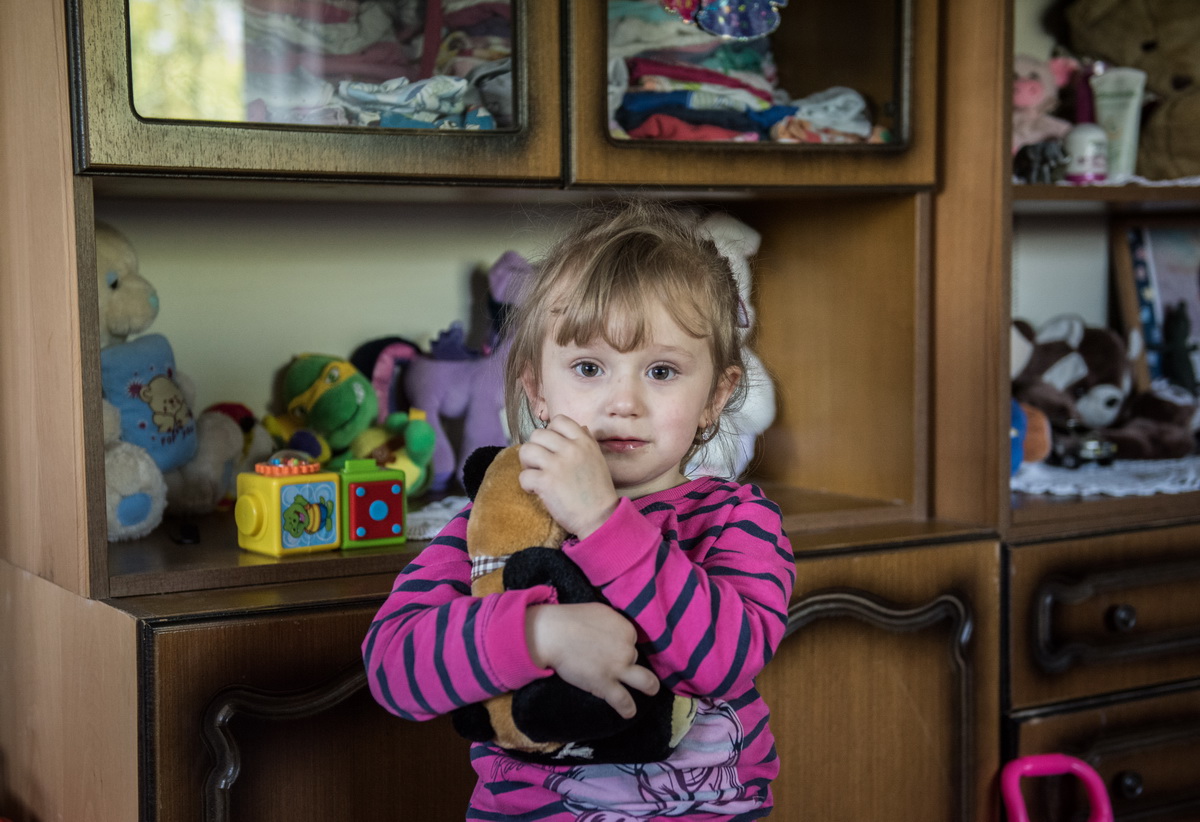 The clarity and shrewdness that this boy shows completely enchanted us, so we wanted to find out what happiness means to him:
Happiness is when a person's heart is warm!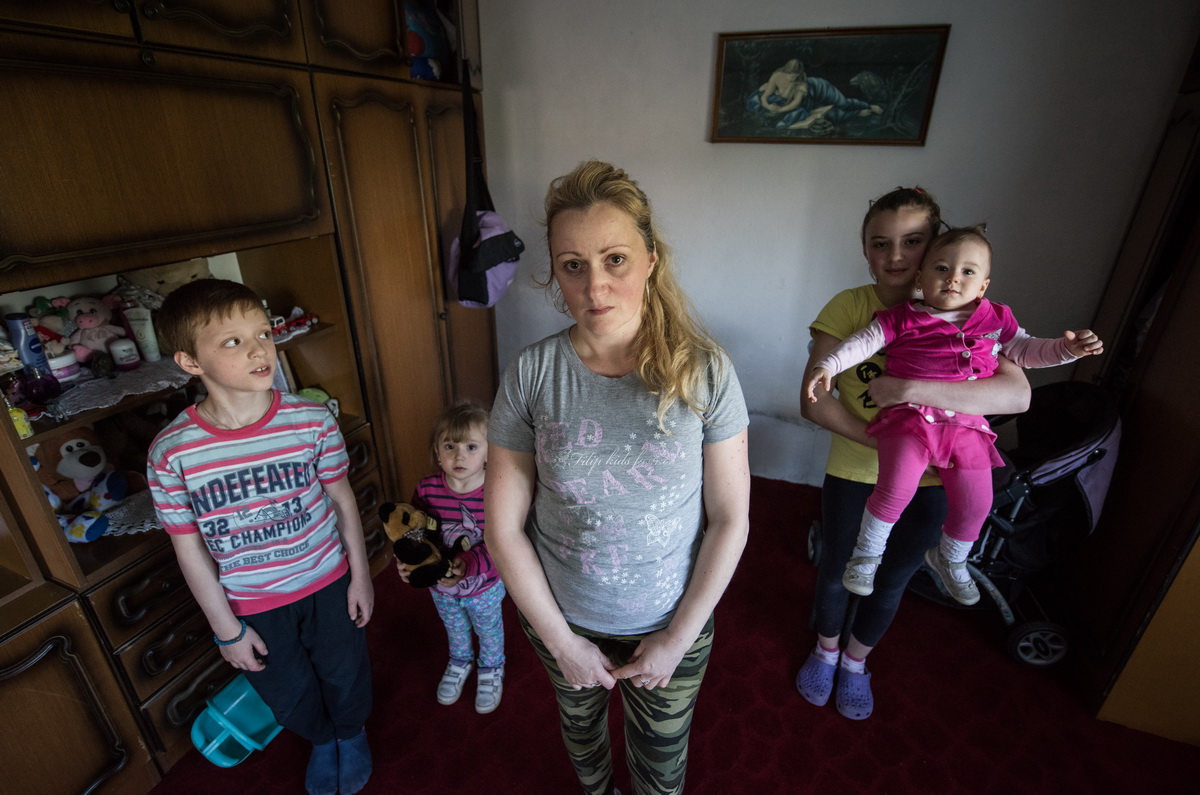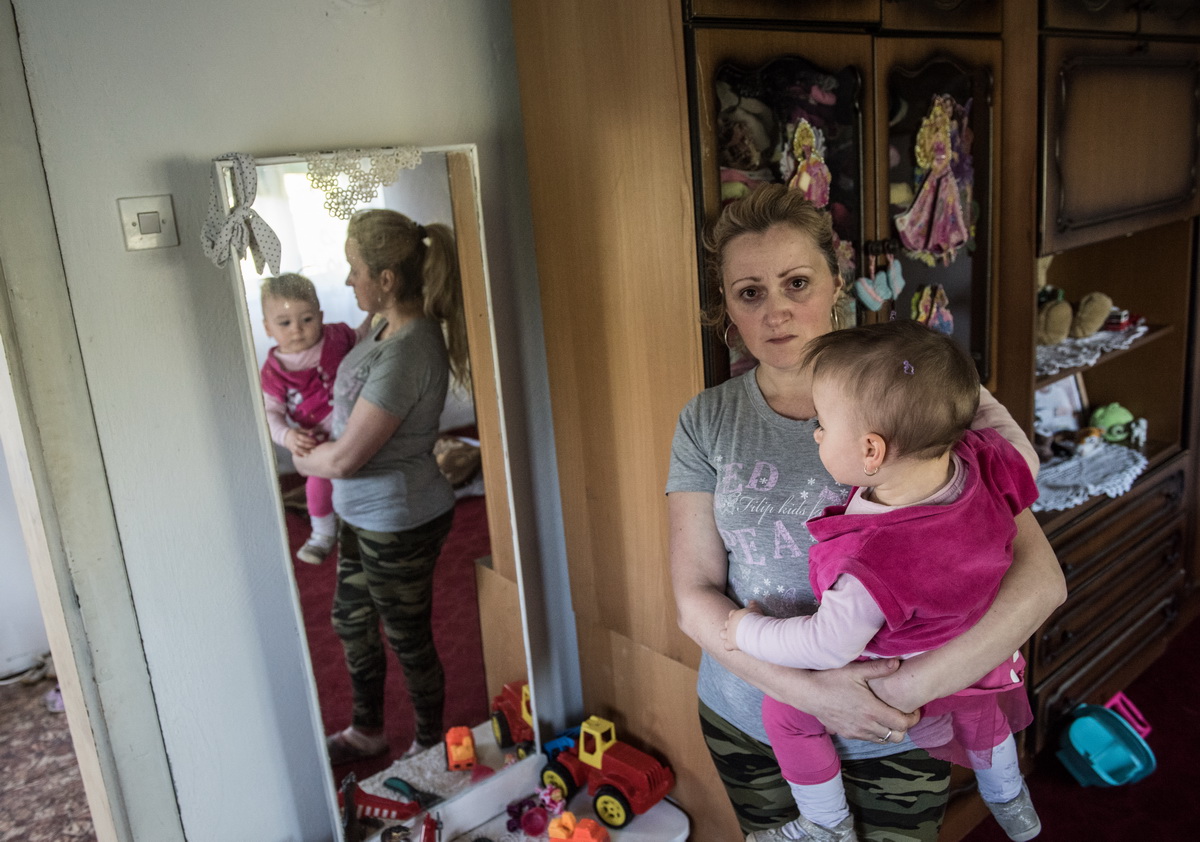 The words of this little hero left us encouraged by the end of our visit and gave us additional motivation to launch a big fundraiser to help buy a house for the Lolić family. We call on all donors and generous people to once again work together with us, to do everything in our power to finally provide this large family with normal living conditions!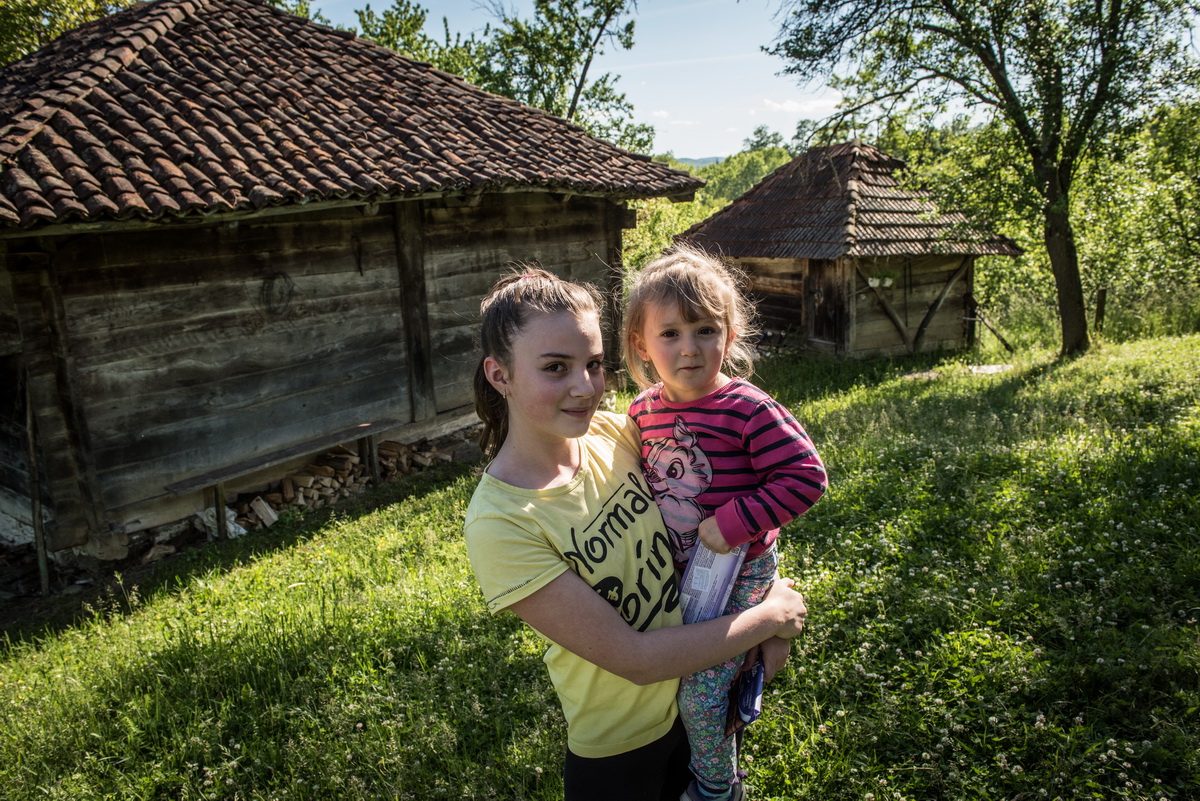 Here is how you can donate:


SERBIA
1. SMS to 7763 (200 RSD)2. Account: 160-279491-71, Banka Intesa
2. Pay Pal
3. Foreign currency account



REPUBLIC OF SRPSKA
1. Call 17763 (2 КМ)
2. Account: 56201281300241-58 (NLB bank)
3. Pay Pal



MONTENEGRO
1. Account: 510-91548-03 (CKG bank)
2. Pay Pal


USA
1. Donation platform (credit card, bank account)
2. Pay Pal
3. Check to: Serbs for Serbs, Po Box 34206 Chicago, IL 60634
*all donors exercise the right to tax deductions


CANADA
1. Pay Pal
2. Check to: Serbs for Serbs Canada, 635 The Queensway, Lower Level, Toronto, ON, M8Y 3B3
3. Е-transfer to: donate@serbsforserbs.ca
*all donors exercise the right to tax deductions


GERMANY
1. IBAN: DE84 7606 0618 0002 7519 92
2. Pay Pal
3. Send text SZS to 81190 (2.99 Euro)
*all donors exercise the right to tax deductions


SWITZERLAND
1. Konto: 61-335679-5
IBAN:CH57 0900 0000 6133 5679 5
Hedwigstrasse 3, 8032 Zurich
2. Pay Pal
3. SMS to 339, SZS 20, SZS 45, SZS 90, etc.
*all donors exercise the right to tax deductions


AUSTRIA
1. IBAN:AT97 3200 0000 1036 4339
SWIFT/BIC: RLNWATWW
Customer: Org. f. hum. Hilfe – Srbi za Srbe
Kalvariengürtel 39/6, 8020 Graz Austria
2. Pay Pal
3. Call 0901 300 201 (3 Euro)


SWEDEN
1. SWISH: 1230 133 900
2. Pay Pal
3. Bank Giro: 5302-1077
4. Account: 5226 1060 858



NORWAY
1. VIPPS: 104 414
2. Pay Pal
3. Account: 1503 83 80483



Patreon



Donation platform (VISA, Mastercard…)