"God help, Serbian brothers!" – these words echo from a quiet boy's rundown room!
A life filled with anxiety – simply describes what one sees on the face of the homeowner Stoje from the village of Strnovac. Signs of pain and a difficult life are etched in his face. He invites us into a dwelling that has not functioned as a home for a long time. It is heartbreaking to consider that deteriorating wood frames, a damaged roof slowly losing its pyramidal shape, an unplastered wall with protruding rocks, is the Lazarevski house.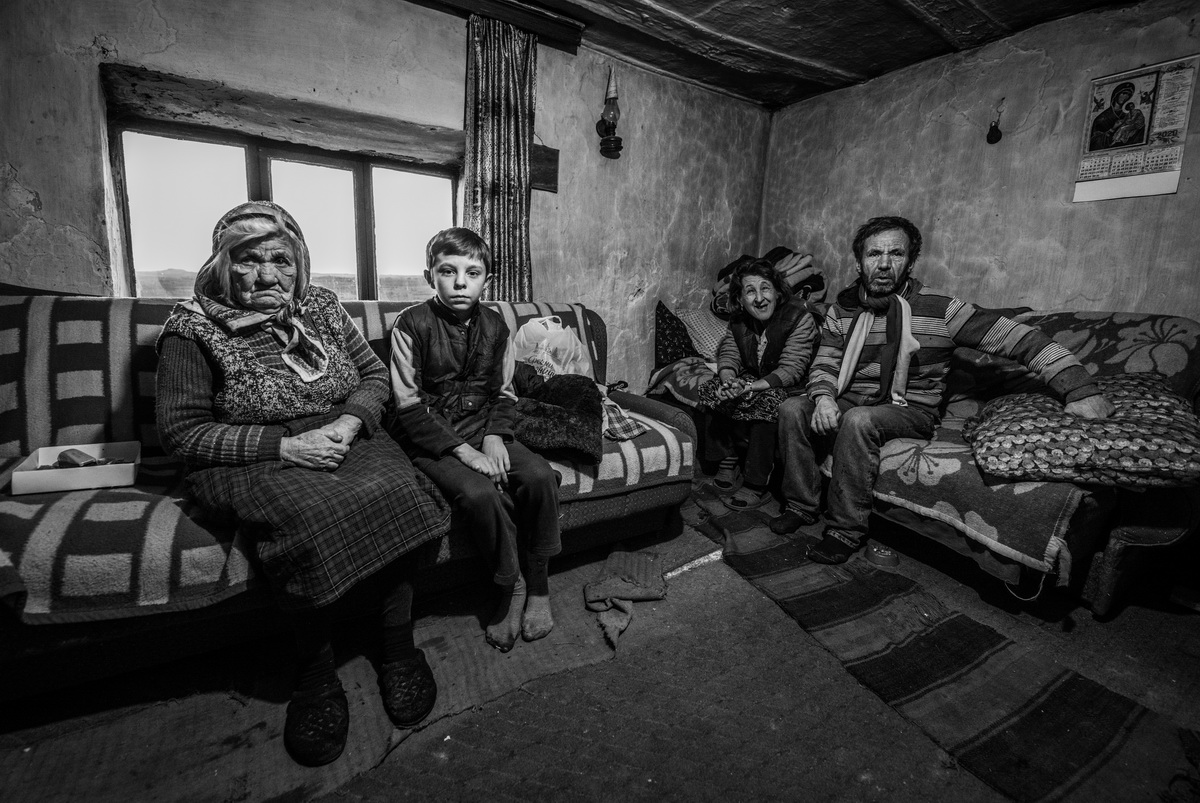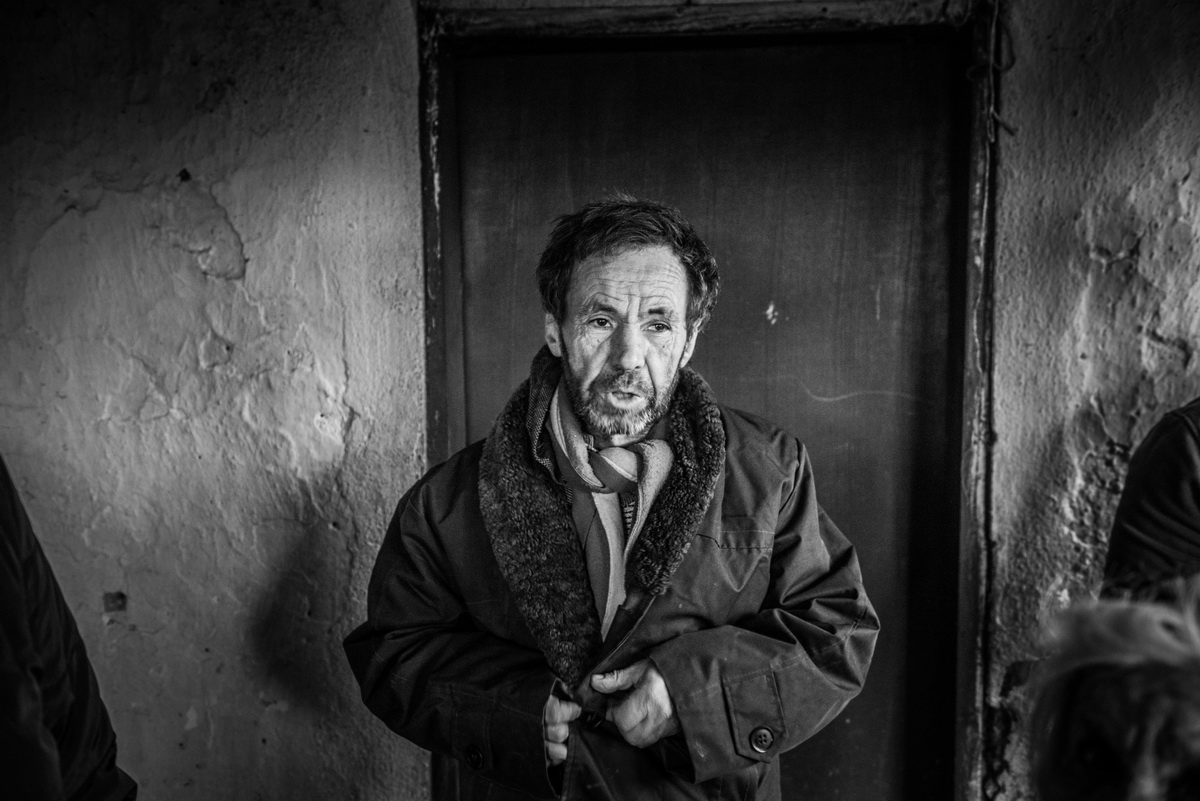 The municipality of Staro Nagoricane is one of the poorest and least developed municipalities in North Macedonia. Major infrastructure problems, most evident in the lack of roads and water systems, along with a lack of pharmacies and hospitals, expose the harsh reality that those who have remained in this area wage a daily battle simply to live.


As you can see, we barely make ends meet, this house is over a hundred years old! What I would most like is to build a new house for the children, so that they can have basic living conditions, but unfortunately, I have no money for that – says homeowner Stoje, pointing to the inside of his home.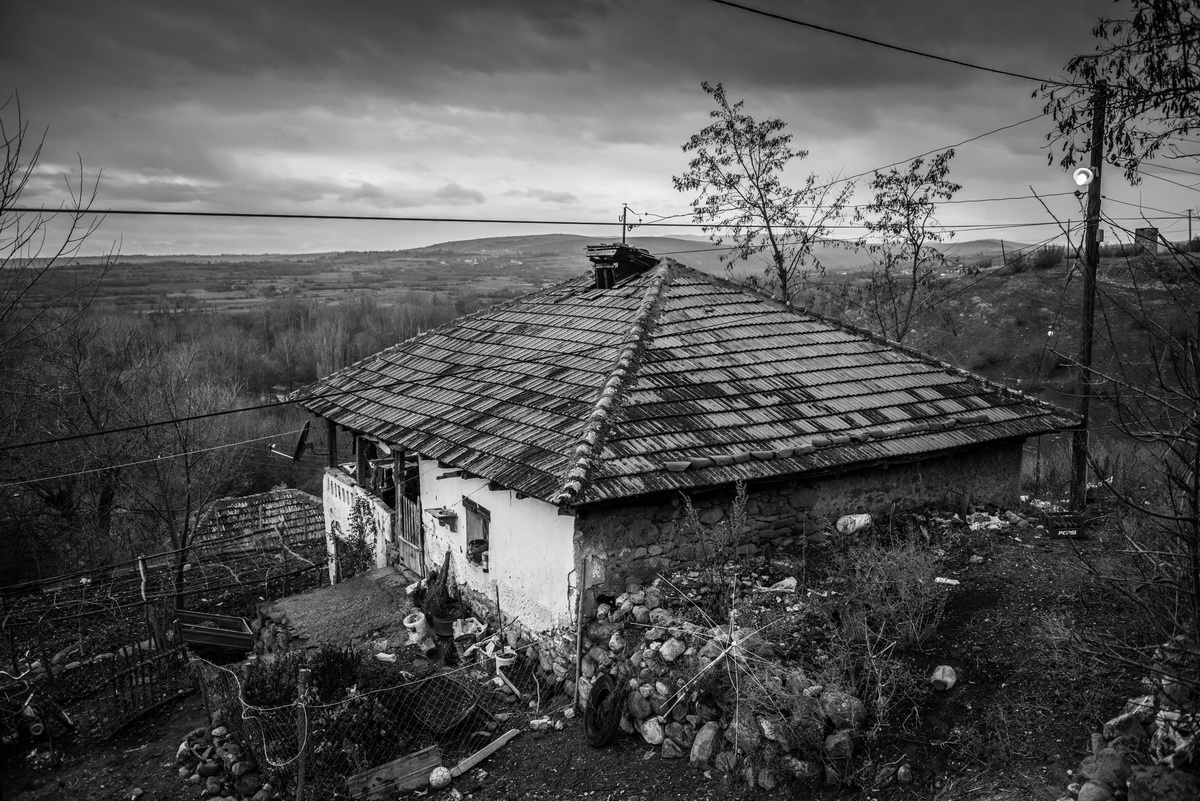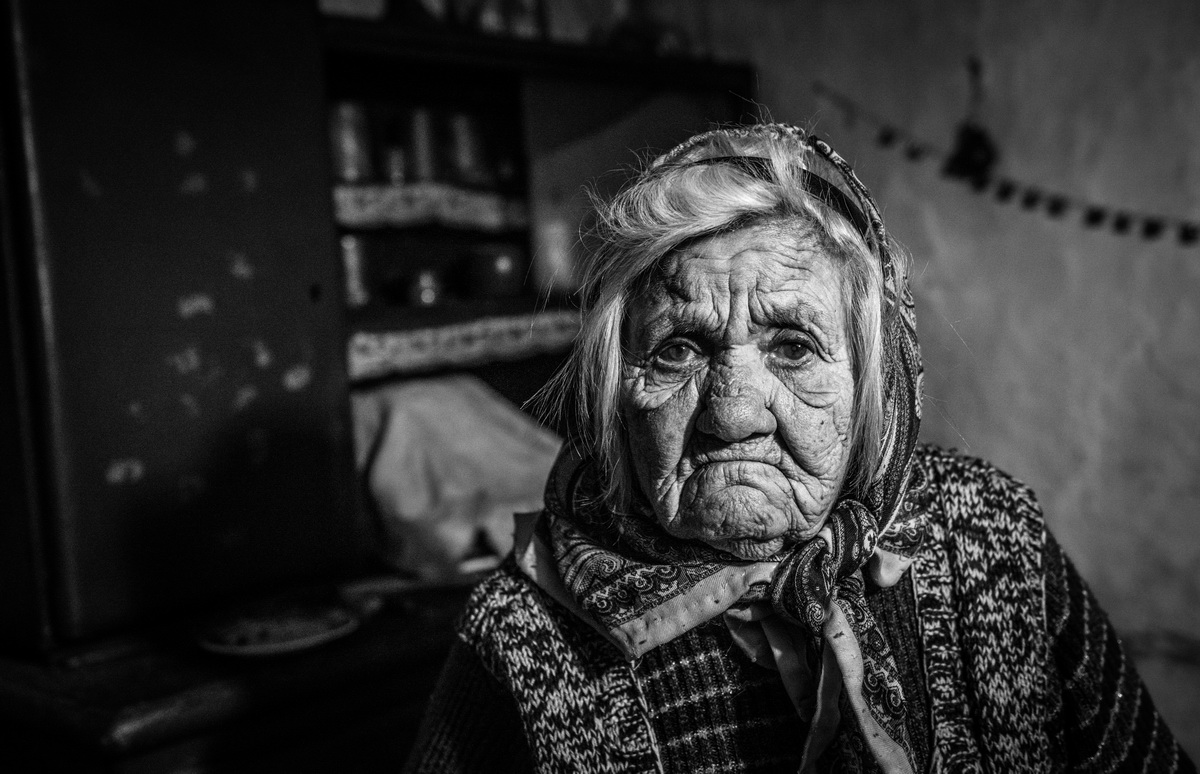 In addition to father Stoje, the family consists of mother Blagica, children Katerina (16) and Mite (14). Living with them is grandmother Stojanka. During our visit, daughter Katerina was in boarding school in Kumanovo. The family receives no income, and is involved in farming, raising cows, a donkey and chickens.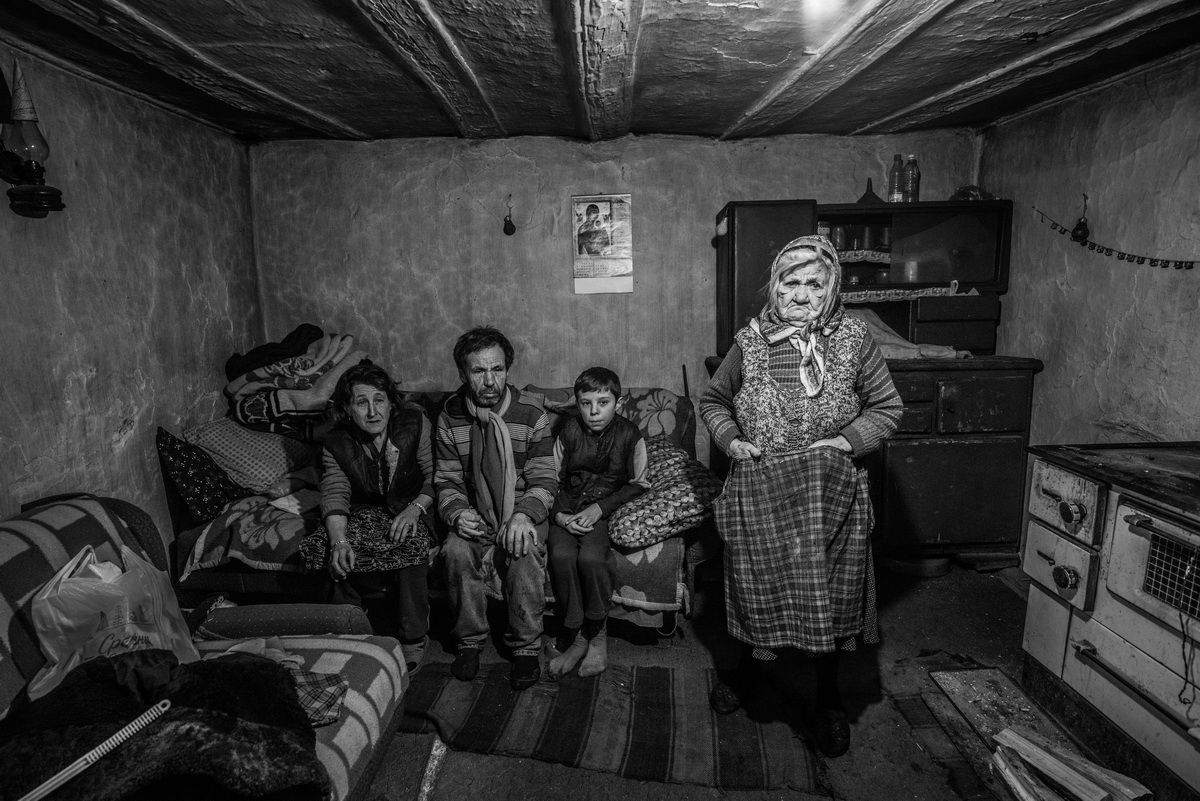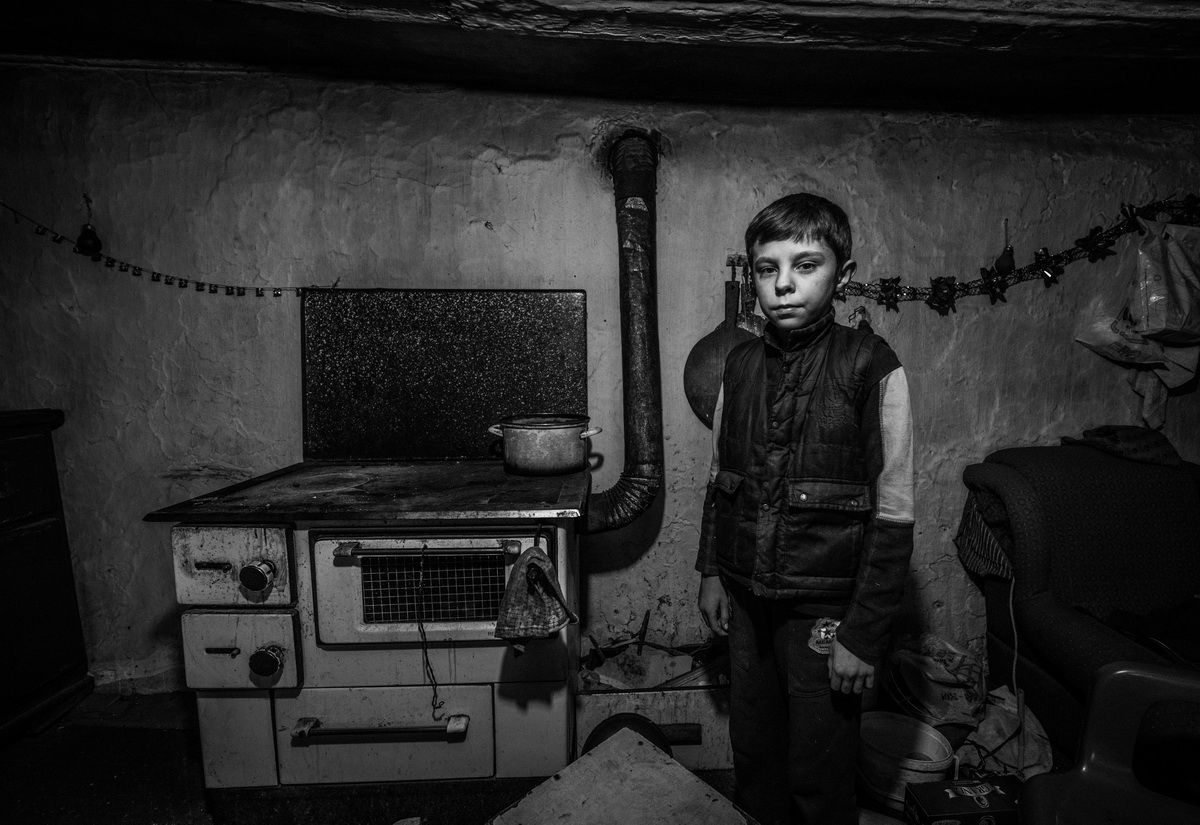 Shy and humble Mite, seeing us speaking with his father, slowly approaches us. His tiny, frightened eyes and sad look, reflect the soul of a child who has spent his years living in the most difficult conditions imaginable. But at the mention that we are from Serbia, a little happier look appears on his face as he leads us to a wall where a piece of paper with the Serbian coat of arms and inscription – "God help! Serbian brothers" – hangs.


I am proud of my origins and through my drawings try to show the love I feel towards all Serbs. Because we live off the sale of milk, I spend the most time with my favourite animals: cows Anabel and Lana, and calf Milka – says this smart boy.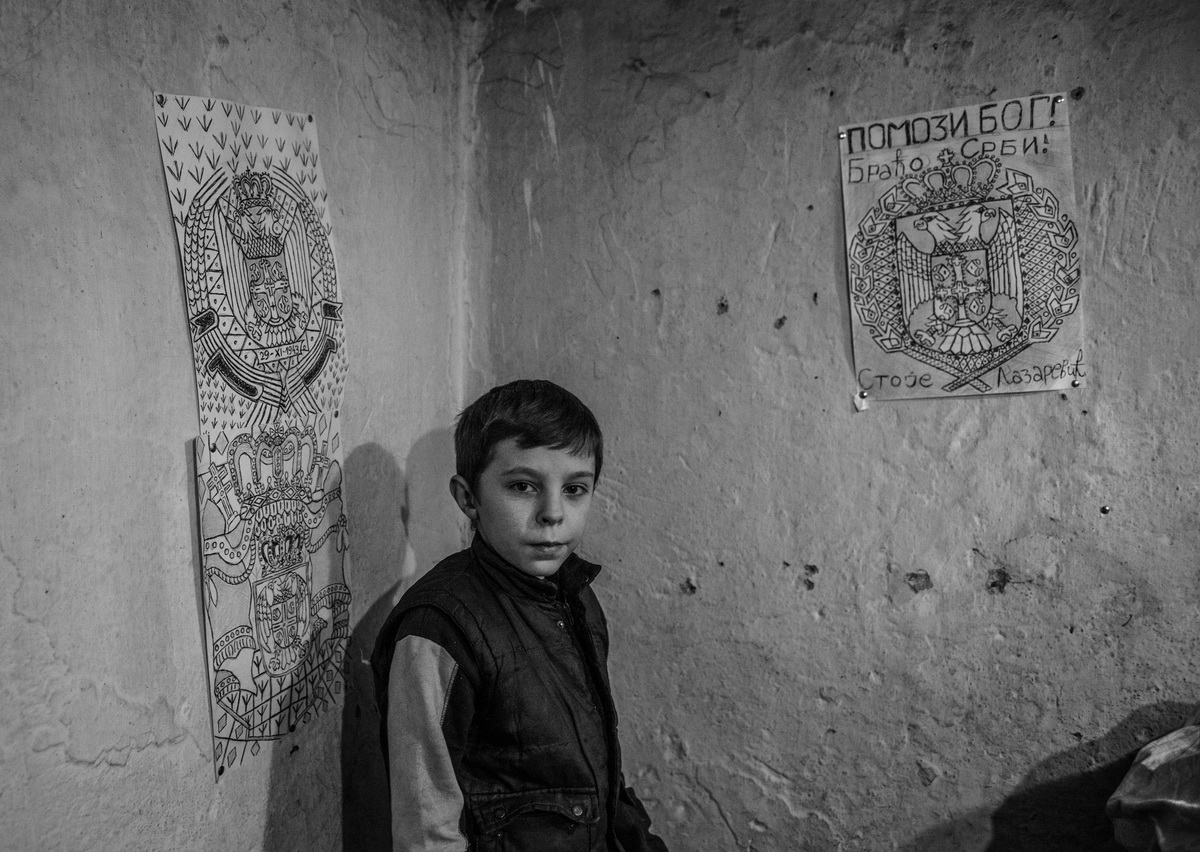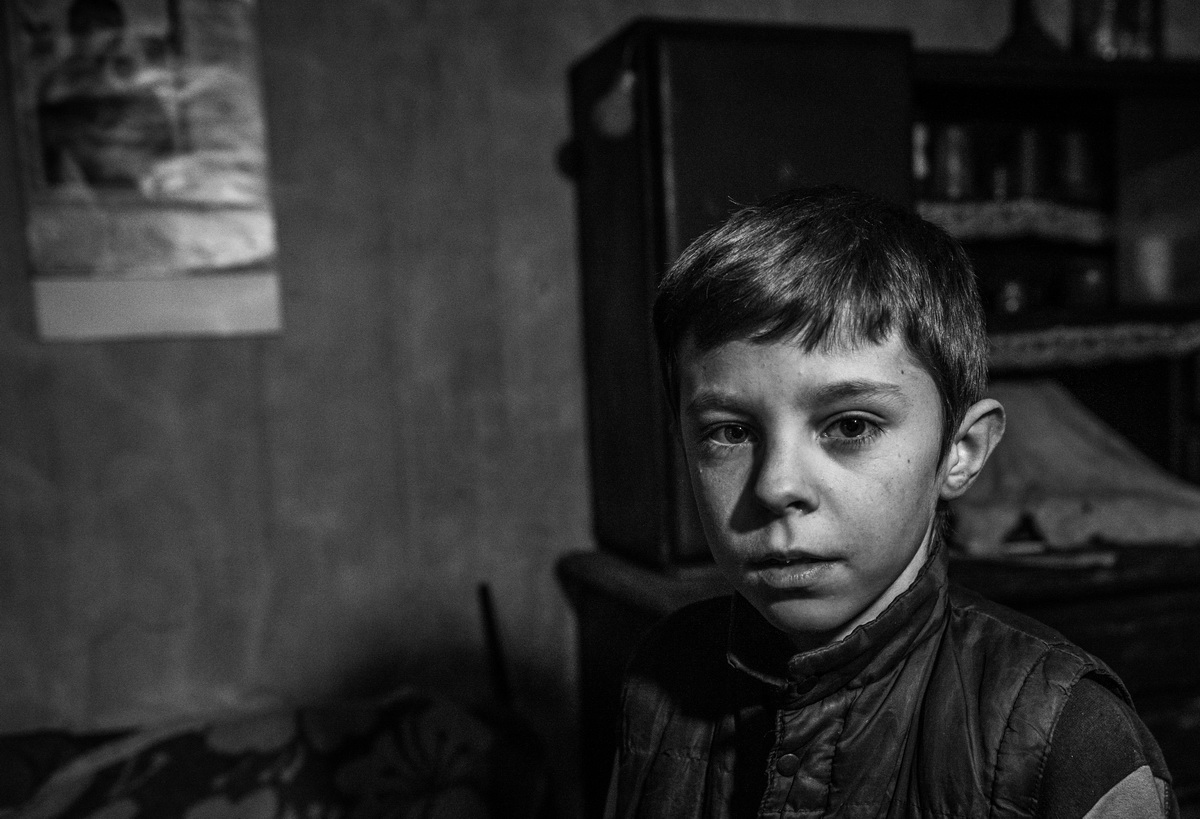 Old holiday decorations hung on a grayish-white cracked wall, are the only signs of holiday excitement in the Lazarevic home. All positive emotions that come with the holidays, are overshadowed by the constant fear that their house will collapse.


My sister and I would most like to have our own rooms. We would have more room to study and to play with our friends – says Mite as he expresses his greatest wish.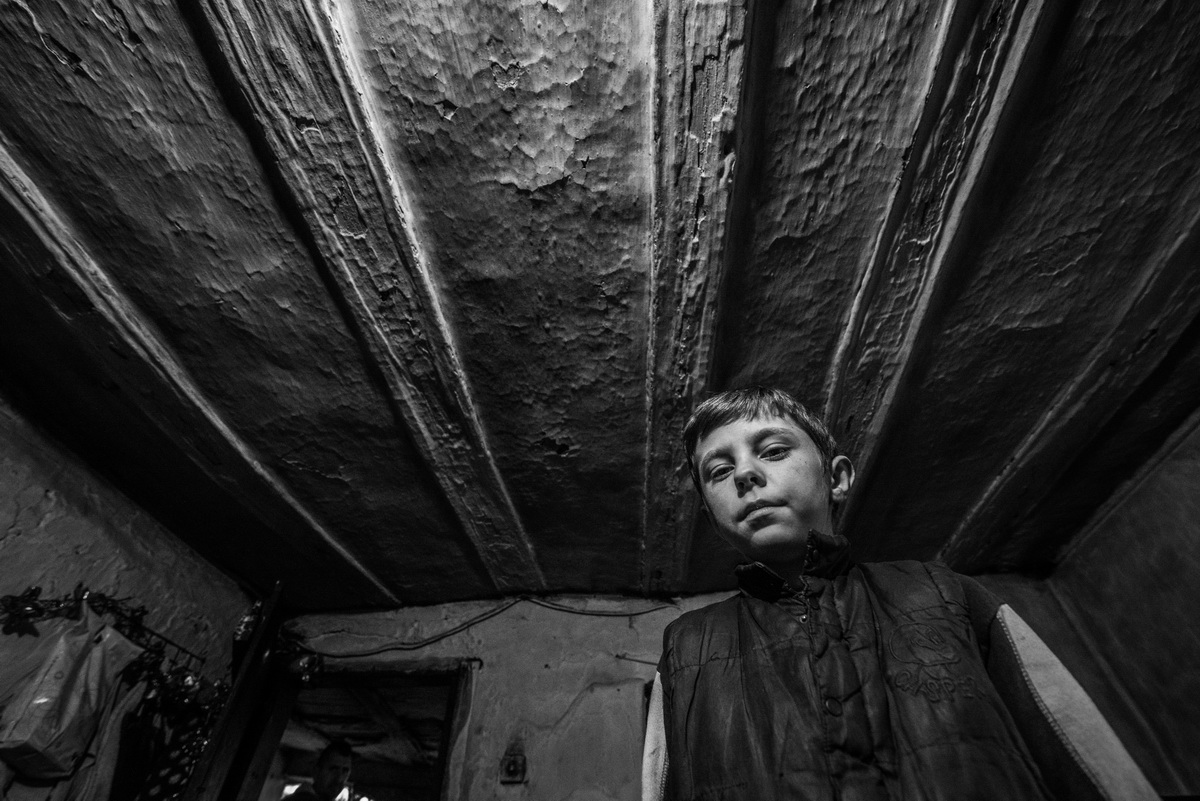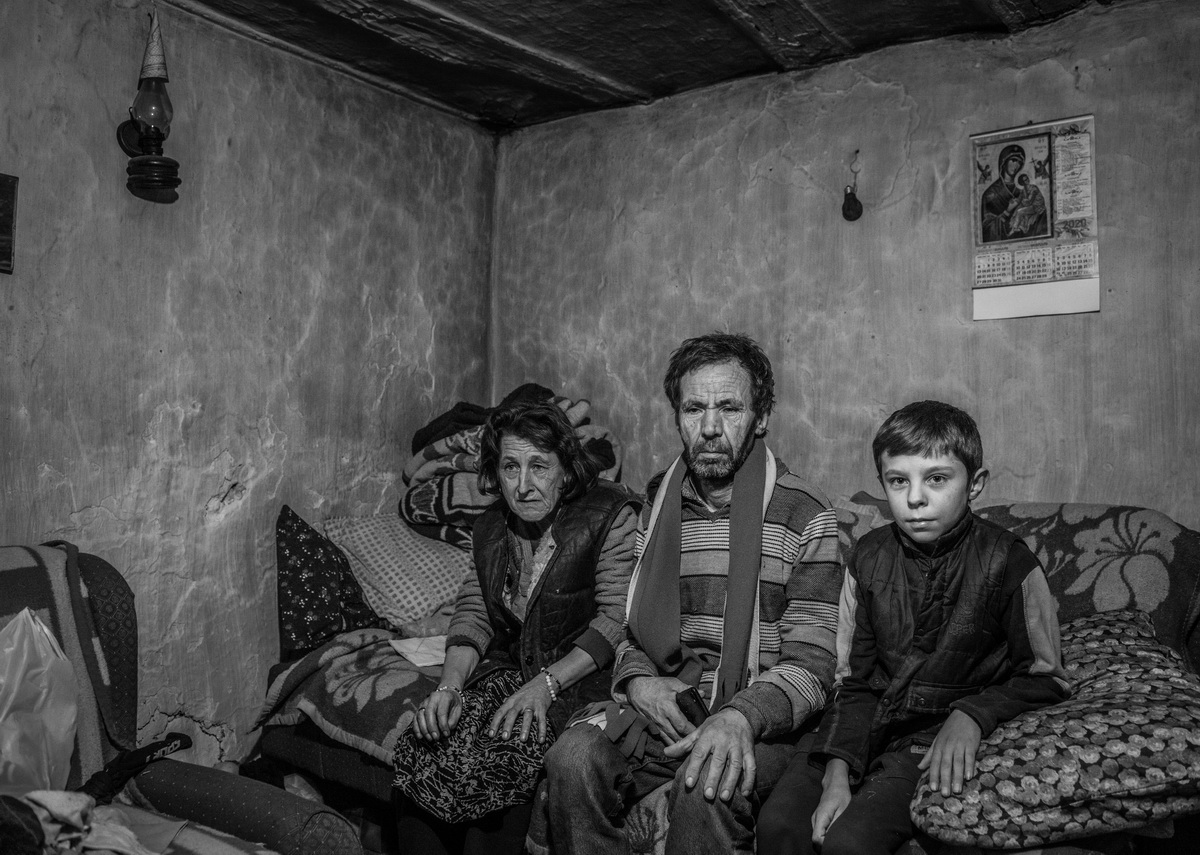 Christmas is a symbol of the birth of hope, that manifests itself through generosity and compassion. Let us not forget the Serbian children in Northern Macedonia. We invite all good people to come together to fill Mita and Katerina's childhood with Christmas magic!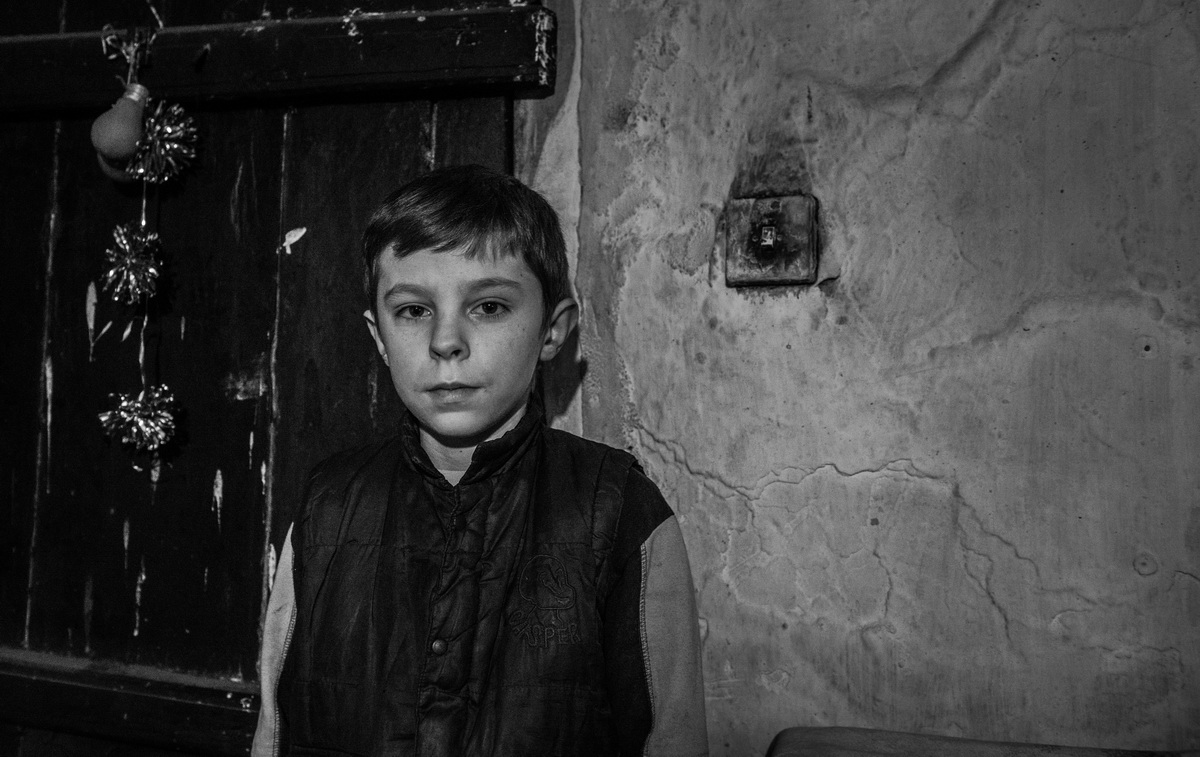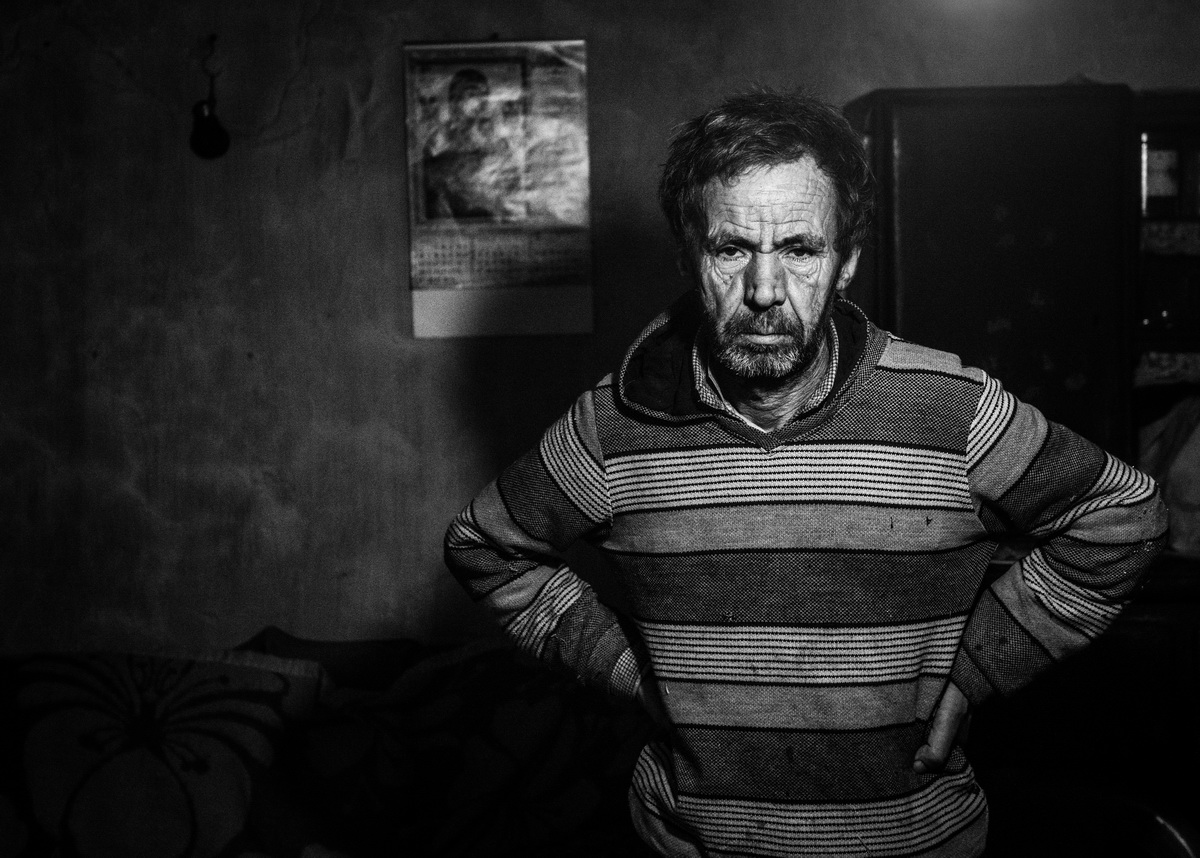 The Charity organization Serbs for Serbs is launching a major fundraiser to raise money to build the Lazarevski family a new home. The cost of this project is 30,000 Euros.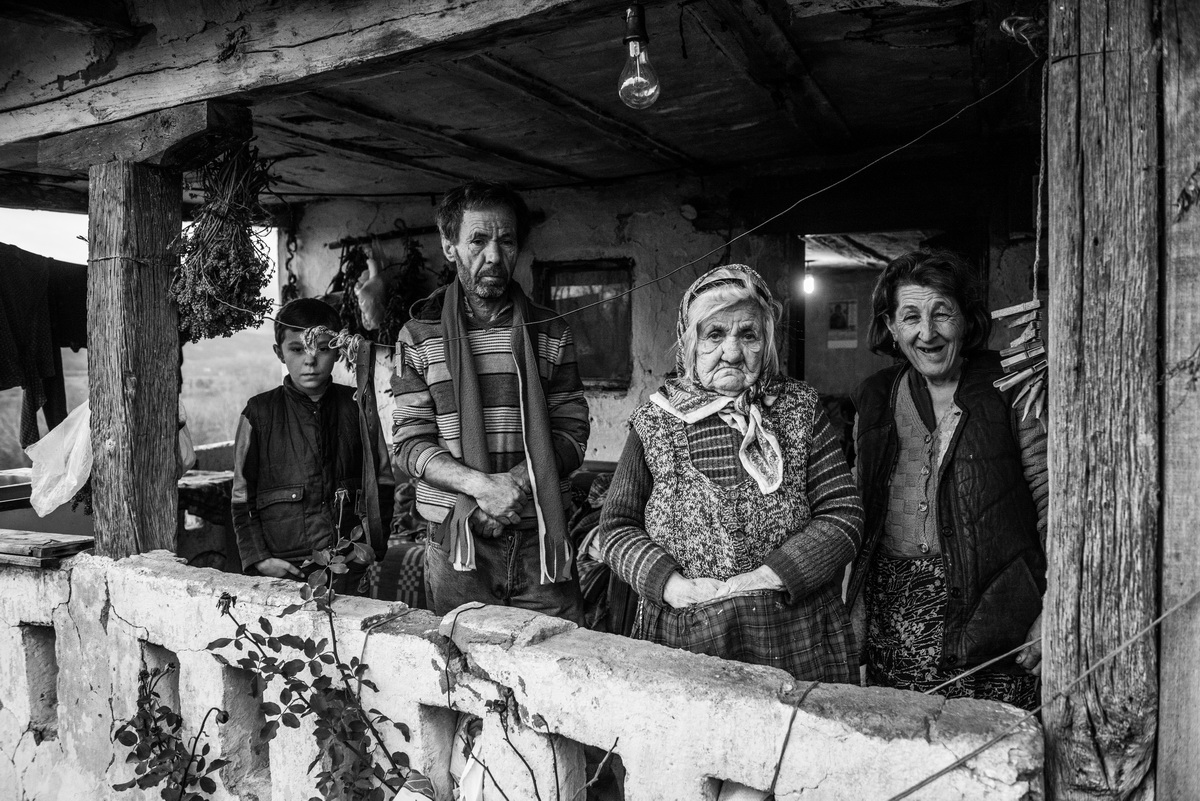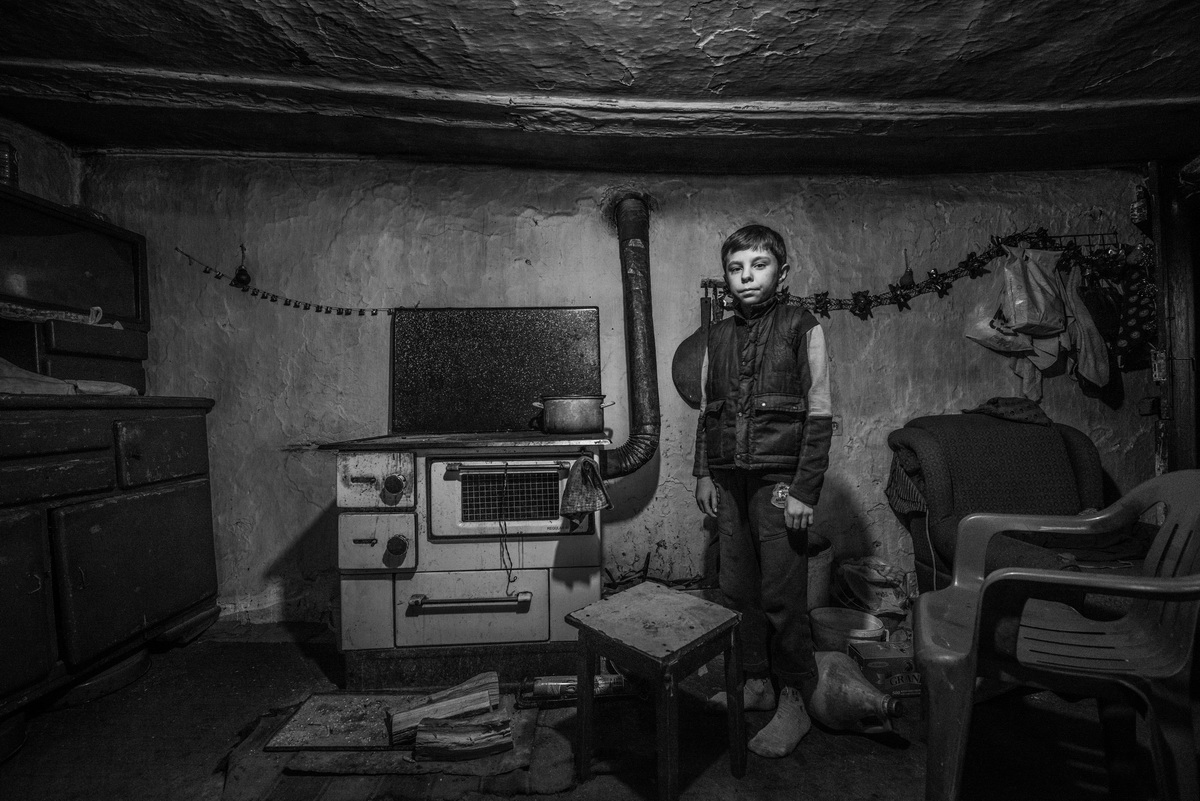 How can you help? 

1. SMS to 7763 (200 RSD)
2. Account: 160-279491-71, Banka Intesa
4. Foreign currency account:
IBAN: RS35160005080002381269
SWIFT: DBDBRSBG
Customer: Srbi za Srbe
Bank: Banca Intesa, Milentija Popovica 7b, Beograd
1. Call 17763 (2 КМ)
2. Account: 56201281300241-58 (NLB bank)
1. SWISH: 1230 133 900
3. Bank Giro: 5302-1077
4. Account: 5226 1060 858
2. Check to: Serbs for Serbs, Po Box 34206 Chicago, IL 60634
*all donors exercise the right to tax deductions
2. Check to: Serbs for Serbs Canada, 635 The Queensway, Lower Level, Toronto, ON, M8Y 3B3
3. Е-transfer to: donate@serbsforserbs.ca
*all donors exercise the right to tax deductions
1. Send text SZS to 81190 (2.99 Euro)
3. IBAN: DE84 7606 0618 0002 7519 92
*all donors exercise the right to tax deductions
1. SMS to 339, SZS 20, SZS 45, SZS 90, etc.
3. Konto: 61-335679-5
IBAN:CH57 0900 0000 6133 5679 5
Hedwigstrasse 3, 8032 Zurich
*all donors exercise the right to tax deductions
2. IBAN:AT97 3200 0000 1036 4339
SWIFT/BIC: RLNWATWW
Customer: Org. f. hum. Hilfe – Srbi za Srbe
Kalvariengürtel 39/6, 8020 Graz Austria
3. Call 0901 300 201 (3 Euro)
1. VIPPS број: 104 414
3. Account: 1503 83 80483
1. Account: 510-91548-03 (CKG bank)