"The hardest thing for me is that we can only bathe when the weather is nice" – Boban (11) from Banat
It is difficult to find words to describe the living conditions under which 11 year old Boban Milutinović and his five siblings – Bobana (13), Sanela (8), Darko (5), Aleksandra (3) and Lazar (1), are being raised. They all live in one room which is essentially their entire house – bedroom, living room, kitchen, dining room, with an extension to a bathroom!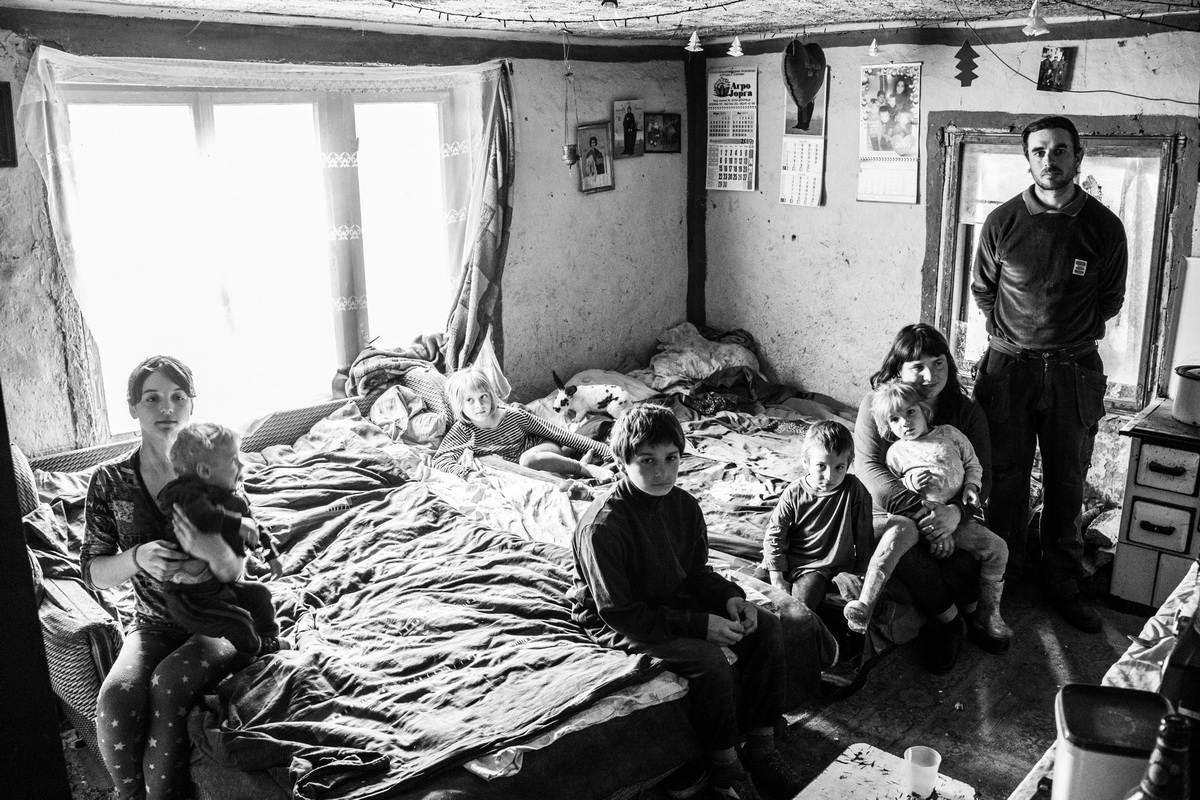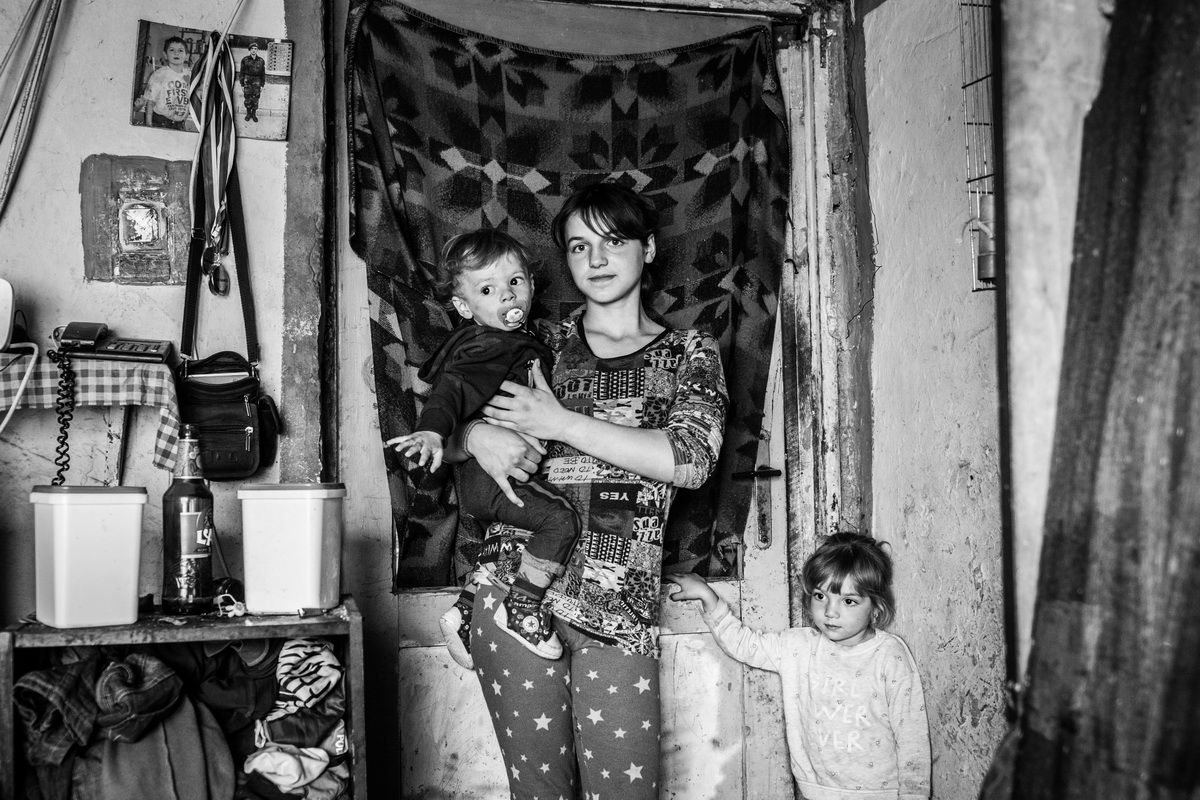 Picture bare walls, ceiling and structural frame on the verge of collapse, worn out curtains and blankets replacing windows – this is their reality. Can you imagine that this is how our children in Serbia live?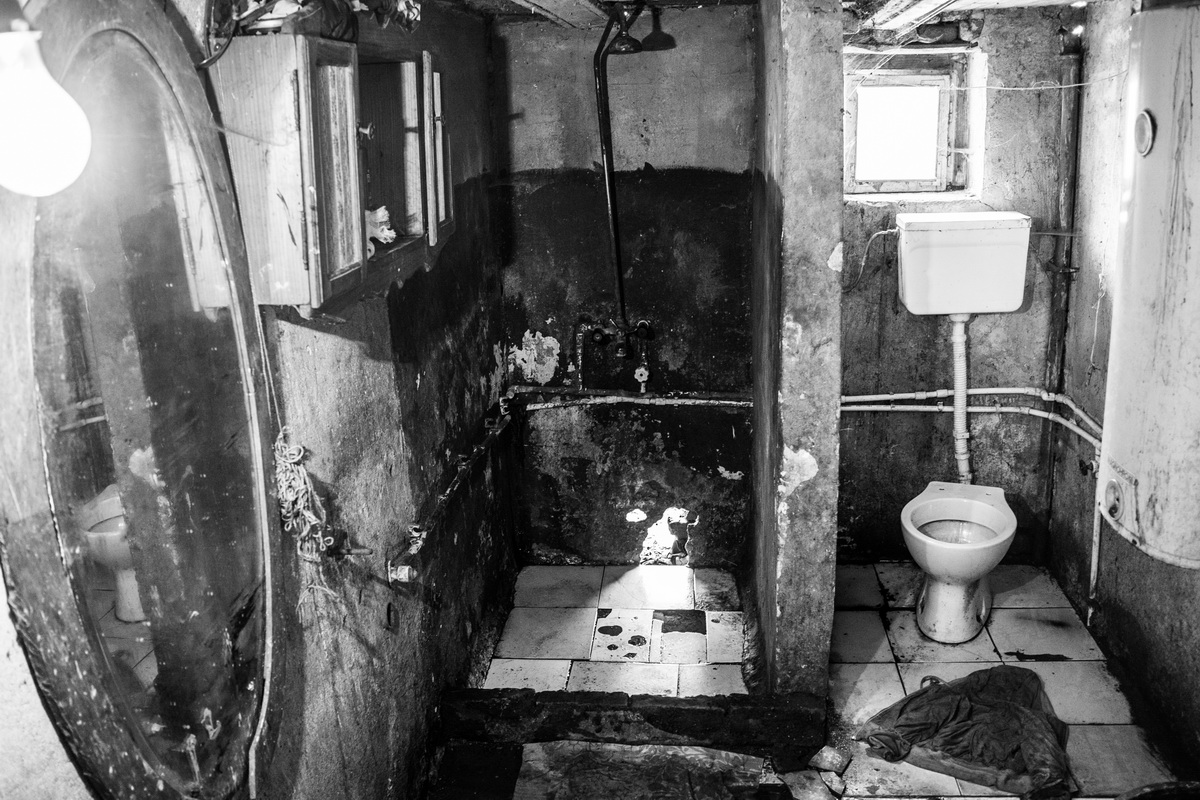 "This situation eats away at me"
The photos say it all. The so-called bathroom best illustrates the abysmal living conditions Boban and his family have been sentenced to endure.  Alen, full of concern for his children, explains their situation:


People, this is a tragedy. See for yourselves. It eats away at me but there is nothing I can do about it. Unable to find work, we are forced to live off of social assistance and children's allowance. With the occasional job, this is the best we can offer to our children. It is difficult enough to afford food, let alone anything else.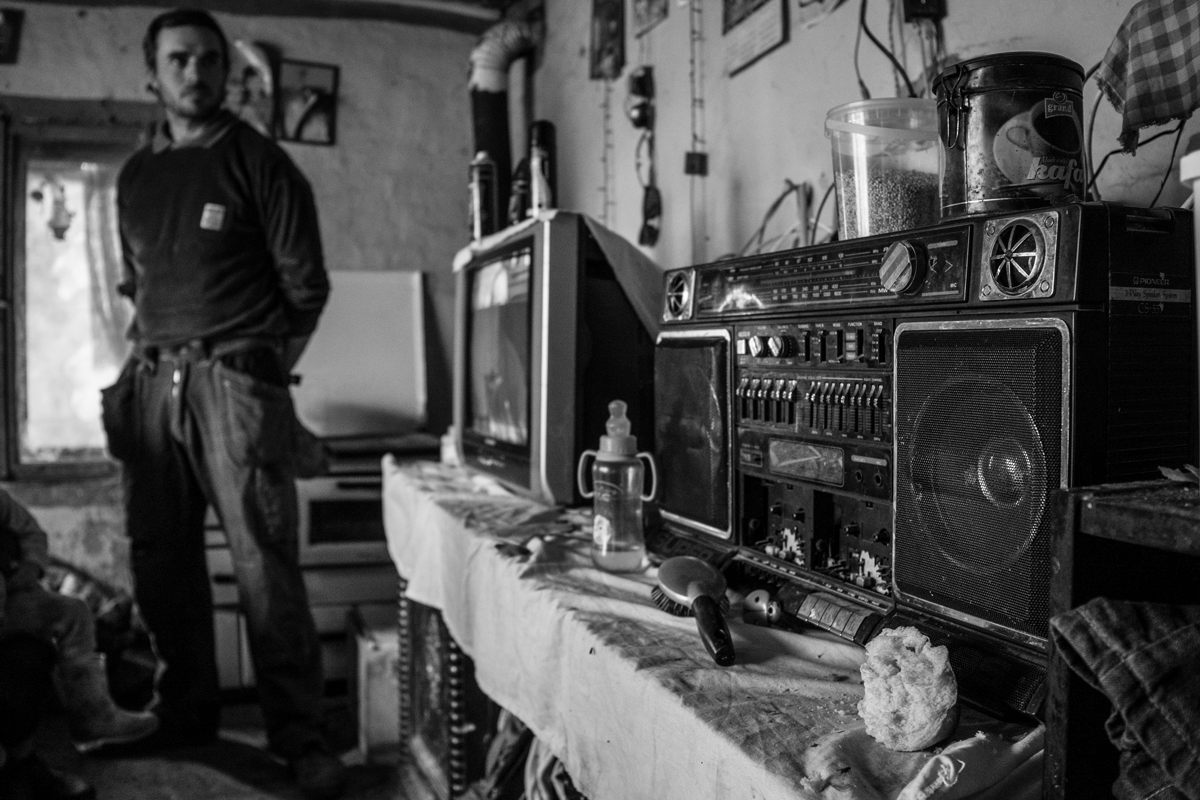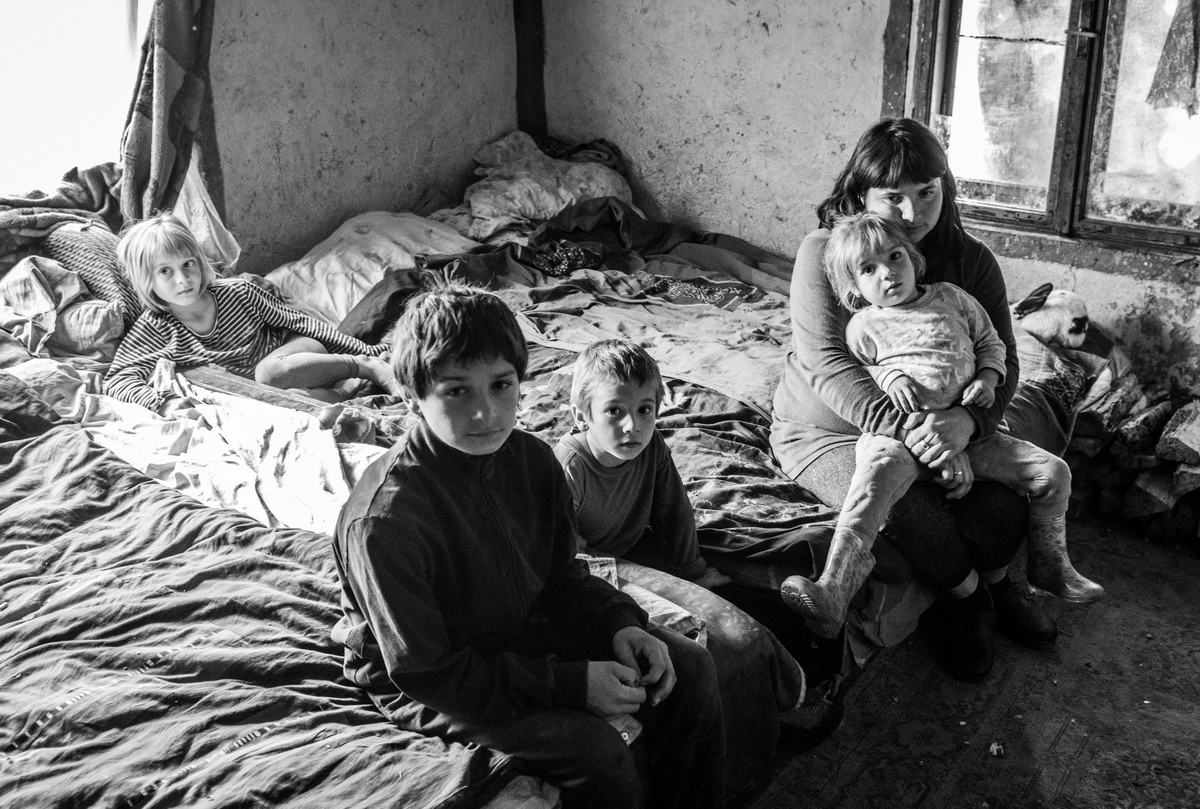 "Eight of us sleep in two beds"
His wife, Paunica, with a worried voice, adds:


This room is all we have. My husband, the children and I sleep in these two beds which you see. All eight of us! With the children still small, we somehow manage, but I am afraid to think what will happen later. Our home is very cold due to poor insulation and a stove that barely works. It is hardest on our youngest, Lazar, who is asthmatic, and the other children are also sickly. I don't even have a washing machine and have to wash everything by hand. At this moment we see no light at the end of the tunnel.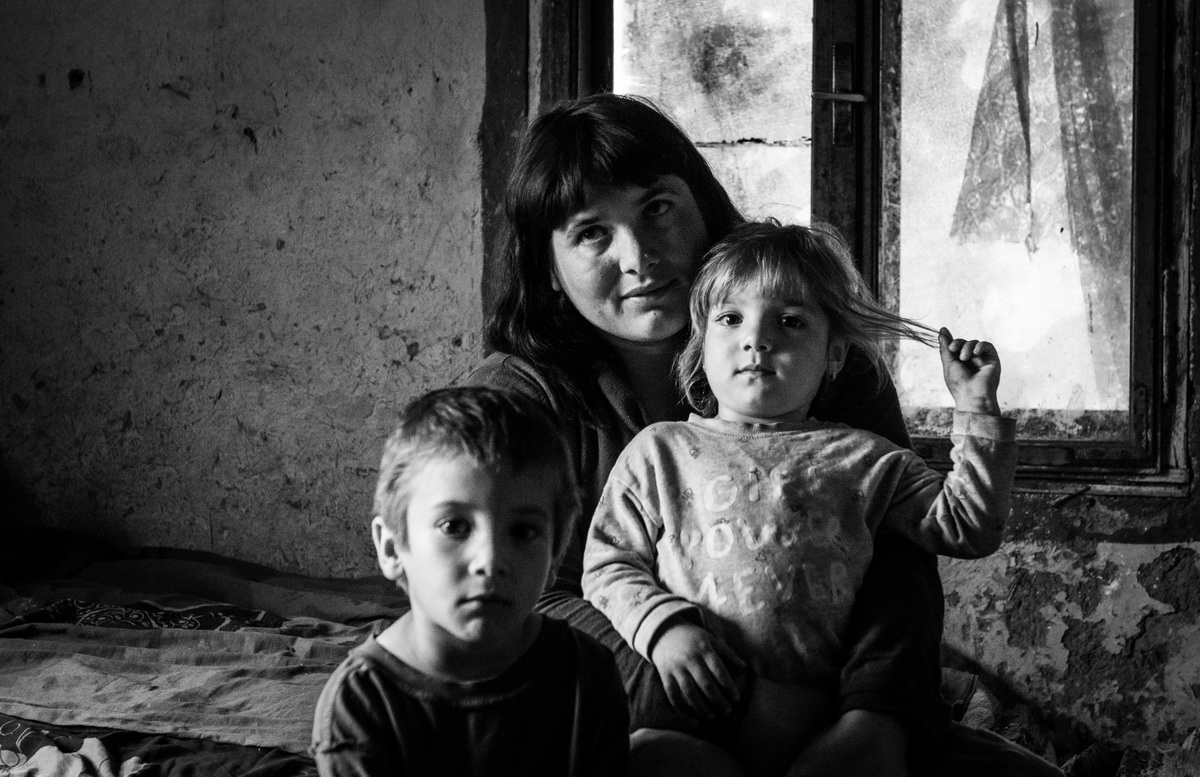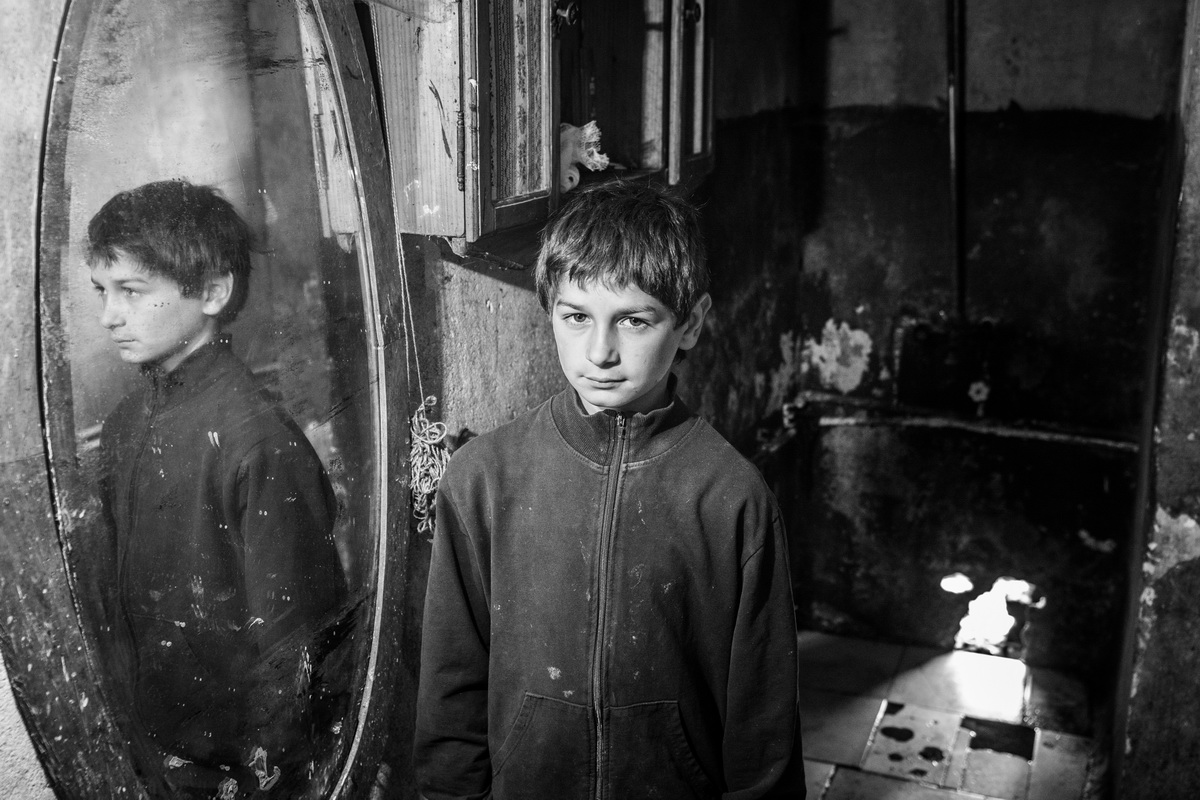 "I would like to be able to invite my friends to my room"
As the oldest male child, Boban is most concerned and feels a responsibility towards his sisters and brothers. Only eleven years old, he is fully aware of their situation – all the childhood happiness enjoyed by the other children are for him an elusive dream. We asked him what is most difficult for him and what he wishes for:


As the two oldest Bobana and I help, especially with caring for our brothers and sister, and we know how to do some other household chores. The hardest thing for me is that we can bathe only when the weather is nice. Winters can be quite cold. It would be nice if one day I had my room where I could invite my friends and it would be nice to have a normal bathroom.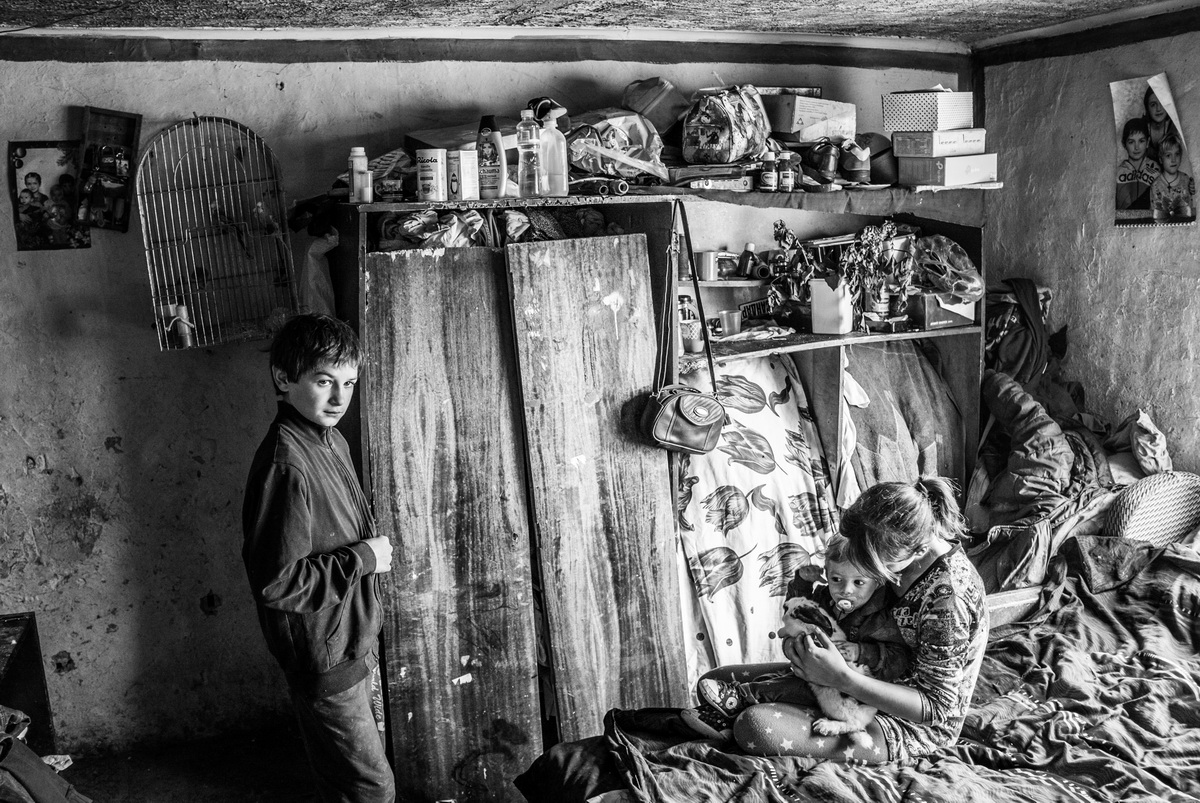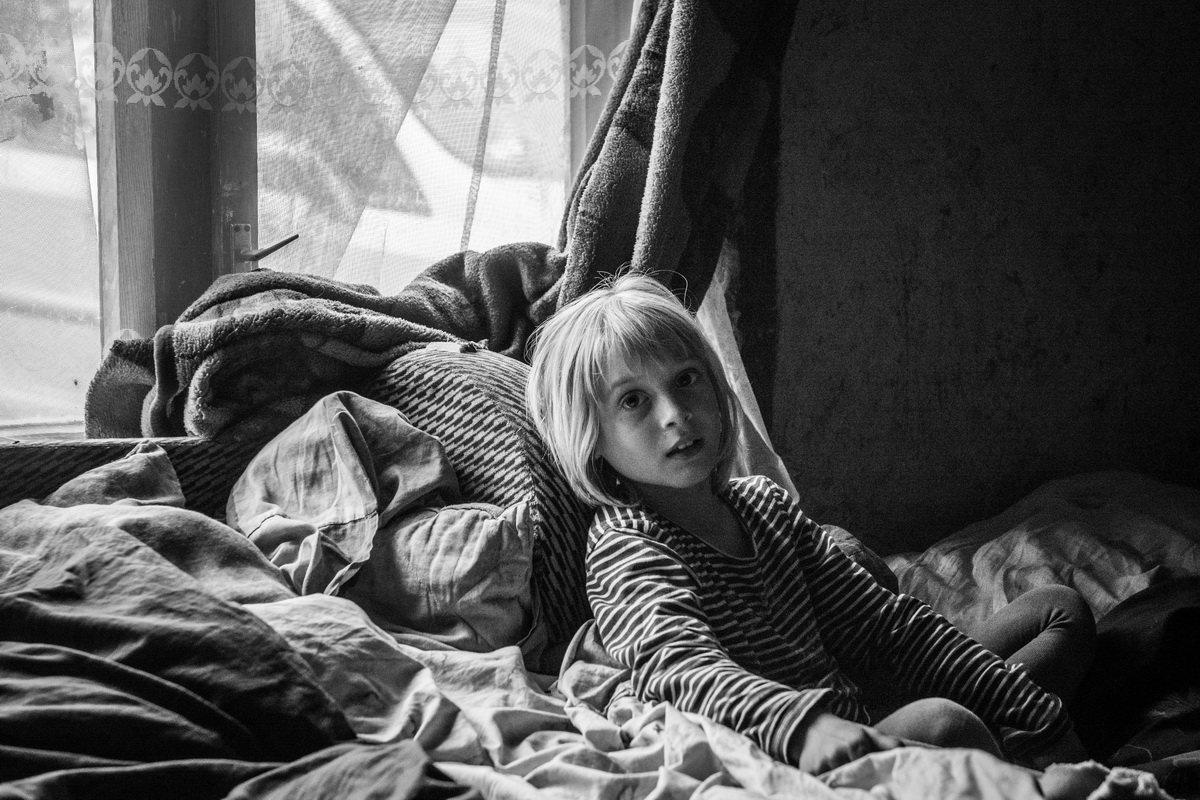 To have a place where they can bathe
With the condition of the house as it is, the Milutinović home cannot be repaired. A lasting solution would be the purchase of a house in the Banat village of Dobrica by Alibunar where they currently live.


There are some reasonably priced homes for sale in the village. Father Alen adds, A solution to our housing problem would solve most of our everyday living issues. Thank you for even coming to visit us, and if there are good people who can help my children, I will be thankful for as long as I live. For the first time, there appeared to be a hopeful look on his face.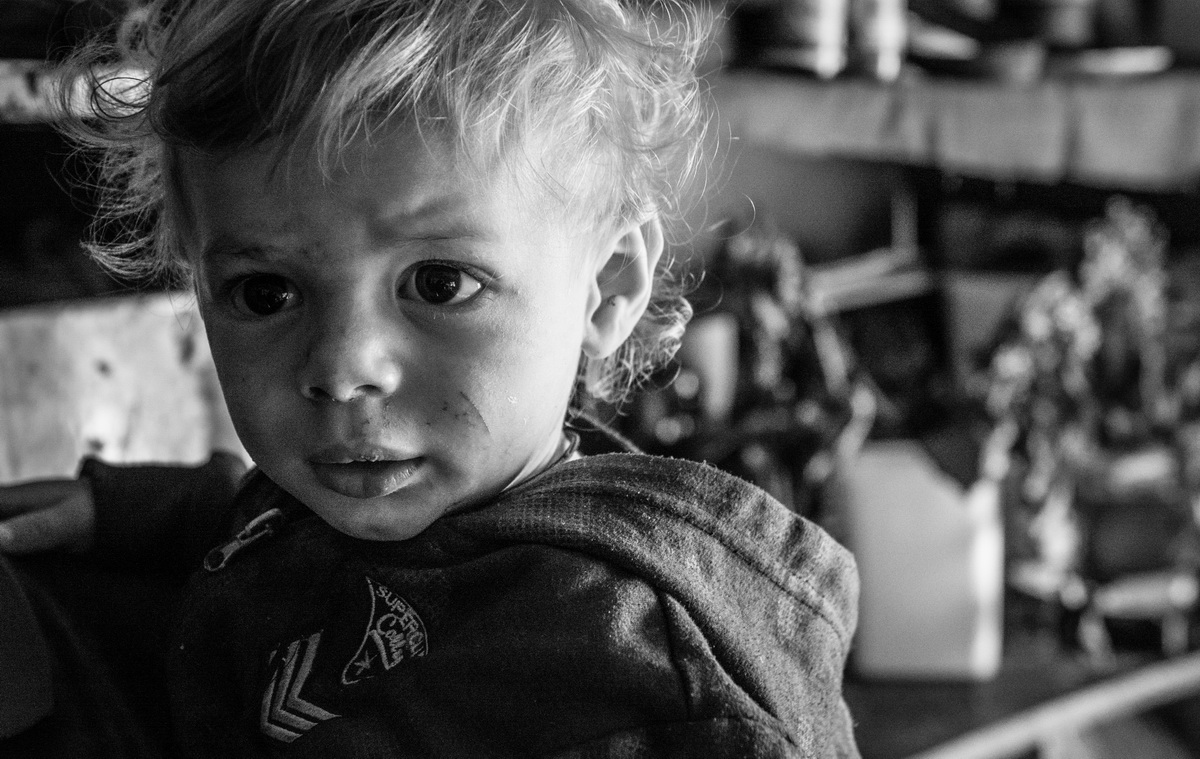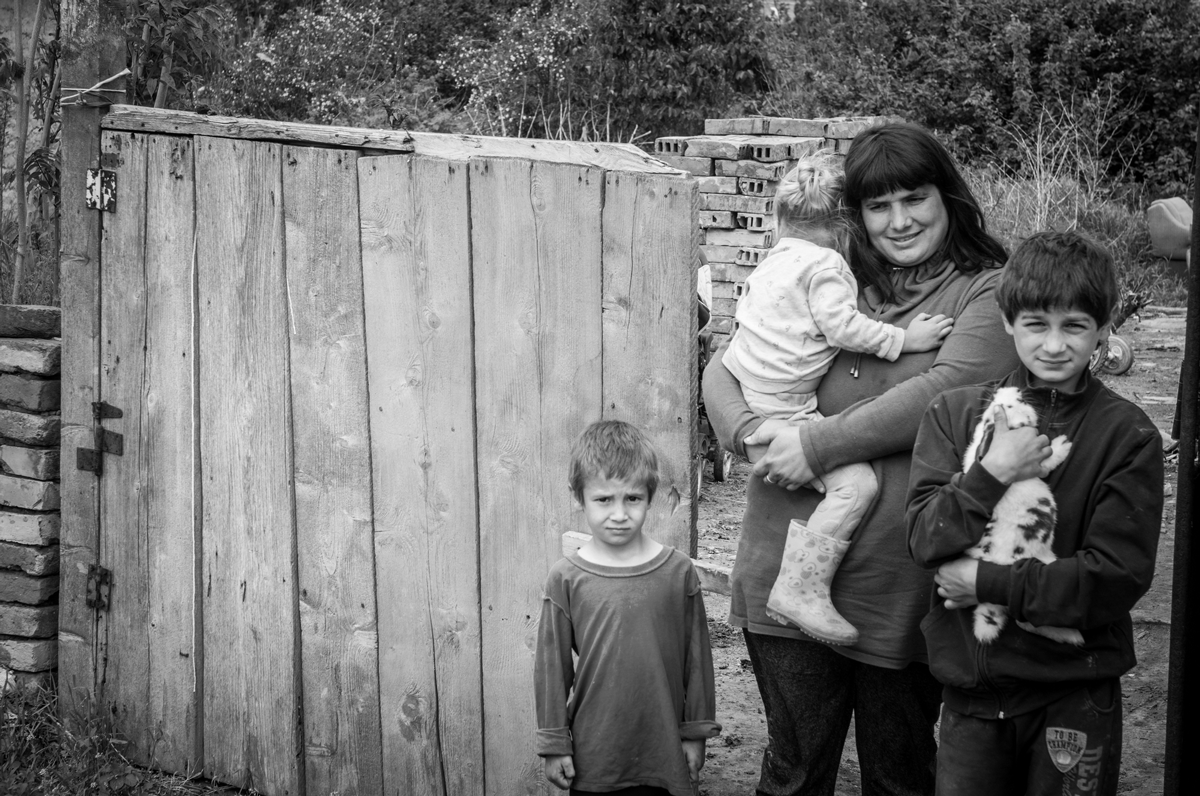 The Milutinović children, like all children, deserve the best. They deserve to be in warm rooms where they will not freeze, to have a bathroom where they can bathe, to have their own beds. They simply deserve normal living conditions for growing up. Unfortunately, their parents cannot offer them this on their own.


That is why the Charity organization Serbs for Serbs is launching a fundraiser to help Boban and his family. The goal is to raise 20,000 Euros.  Spread the word and donate as much as you can, so that Christmas can arrive to the Milutinović family home!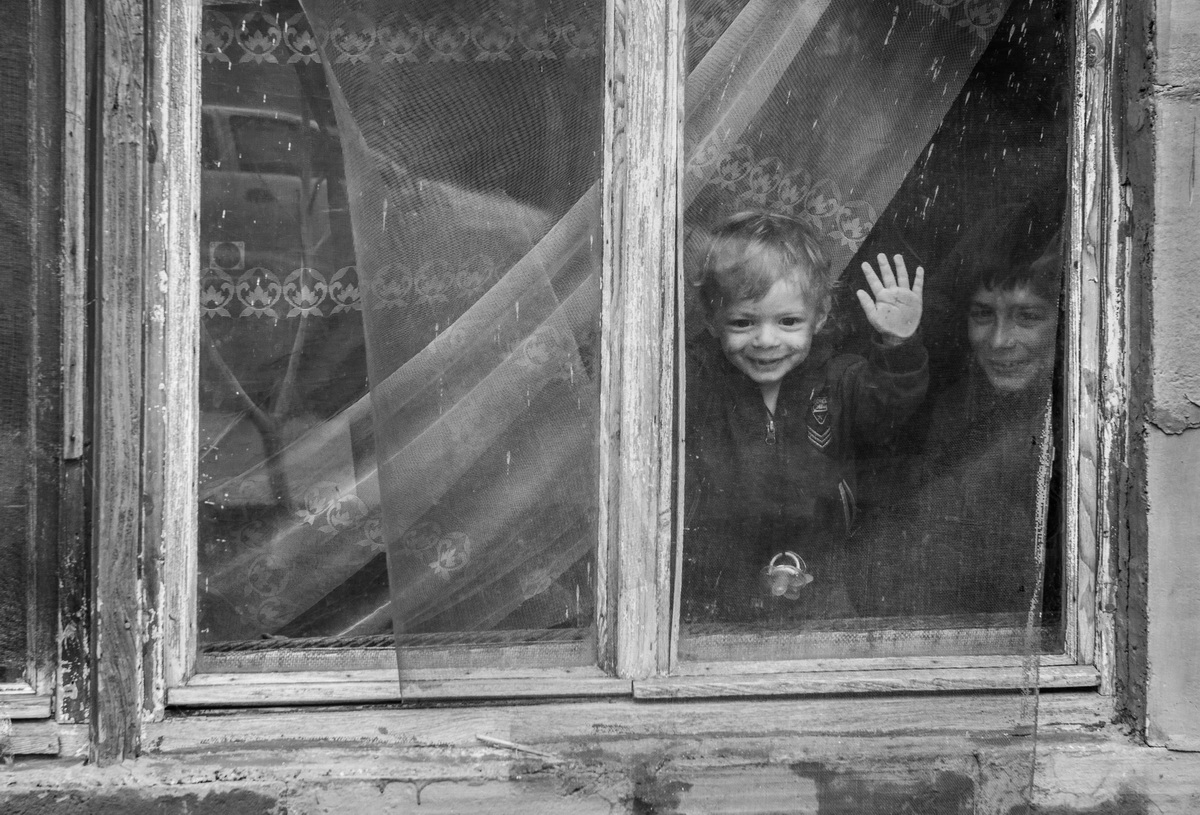 Here is how you can help Boban and support our Christmas fundraiser:
Donation platform
 (VISA, Mastercard, Pay Pal…): 
https://www.srbizasrbe.org/donacije/
USA
Check to: Serbs for Serbs, Po Box 34206 Chicago, IL 60634
all donors exercise the right to tax deductions
  CANADA
Check to: Serbs for Serbs Canada, 635 The Queensway, Lower Level, Toronto, ON, M8Y 3B3
Е-transfer to: donate@serbsforserbs.ca
all donors exercise the right to tax deductions
  AUSTRALIA AND OTHER COUNTRIES
Donation platform (VISA, Mastercard, Pay Pal…): http://www.srbizasrbe.org/donacije/
SERBIA
SMS to 7763 (200 RSD)
Account: 160-279491-71, Banka Intesa
  REPUBLIC OF SRPSKA
Call 17763 (2 КМ)
Account: 56201281300241-58 (НЛБ развојна банка)
  SWEDEN
SWISH: 1230 133 900
Bank Giro: 5302-1077
Account: 5226 1060 858
  GERMANY
Send text SZS to 81190 (2.99 Euro)
IBAN: DE84 7606 0618 0002 7519 92
all donors exercise the right to tax deductions
  SWITZERLAND
SMS SZS 20, SZS 45, SZS 90 to 339 (possible amount of donation – 1 to 99 CHF)
Konto: 61-335679-5 IBAN:CH57 0900 0000 6133 5679 5 Адреса: Hedwigstrasse 3, 8032 Zurich
all donors exercise the right to tax deductions
  AUSTRIA
IBAN:AT97 3200 0000 1036 4339 SWIFT/BIC: RLNWATWW Customer: Org. f. hum. Hilfe – Srbi za Srbe Kalvariengürtel 39/6, 8020 Graz Austria
Call 0901 300 201 (3 Euro)
  NORWAY
VIPPS број: 104 414
Account: 1503 83 80483
MONTENEGRO
Account: 510-91548-03 (CKG bank)