One family, half of a school – the Nedovićs await their eighth child in the heart of Šumadija
Vuk Karadžić school in the village of Pretoka in the municipality of Knić would probably not exist if not for the Nedović family. This family of seven children has it's three youngest attending this school which has only six students. As populations dwindle, as schools and villages become fewer and fewer, such families become increasingly important for the survival of local communities and communities across the country.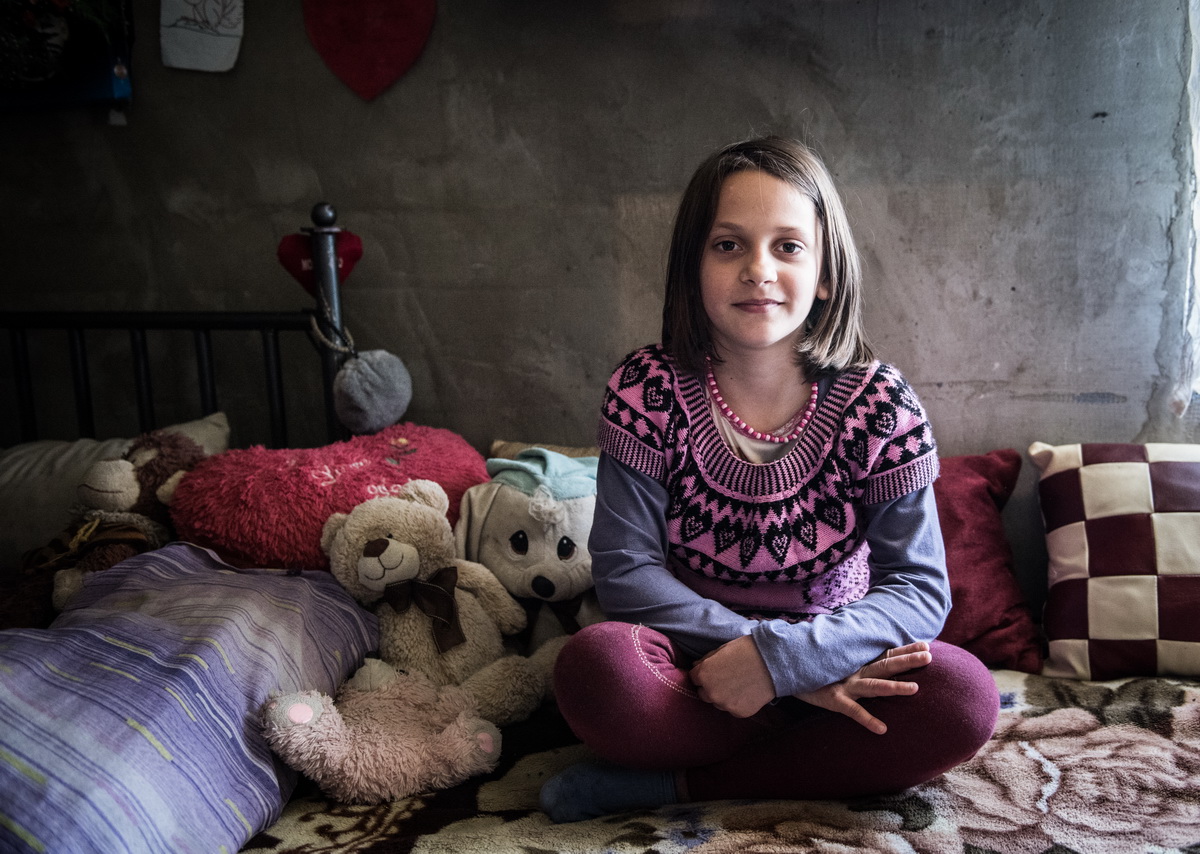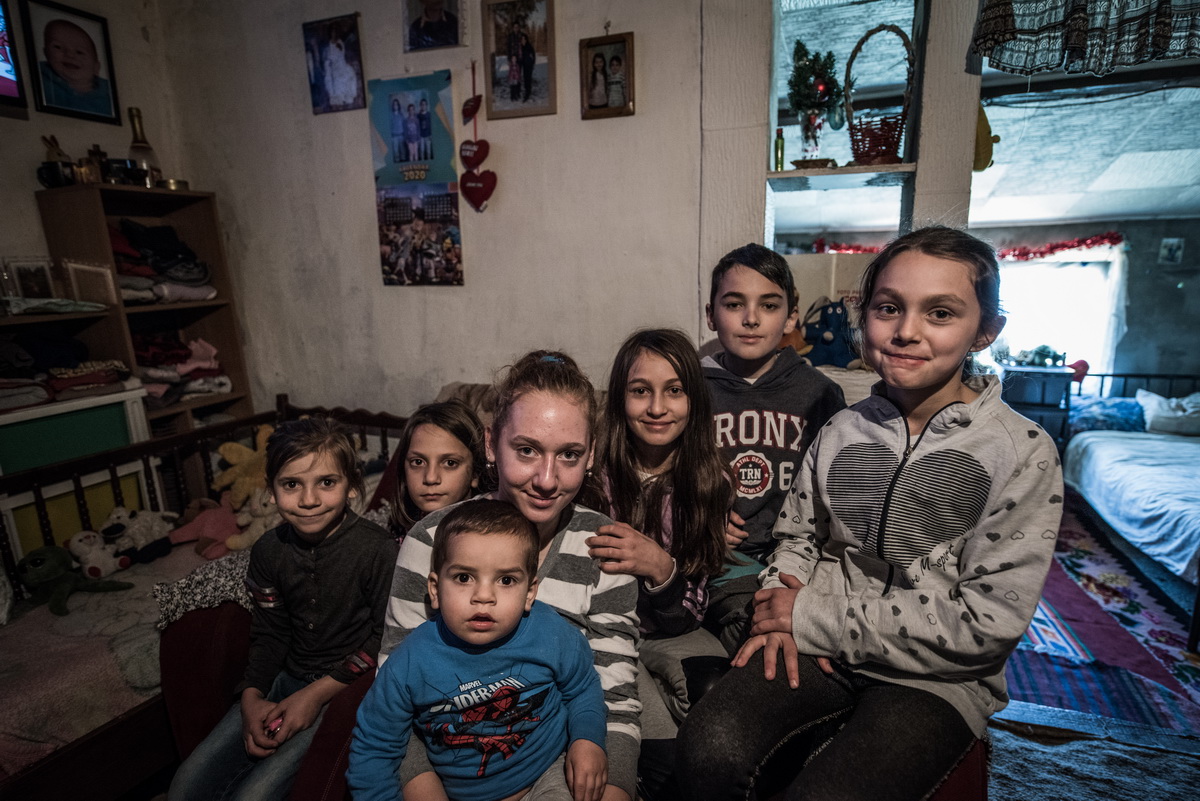 The members of the Nedović family are father Saša (37), his current wife Silvija (35) and children Kristina (15), Milica (14), Aleksandar (11), Andjela (9), Nikolina (8), Dunja (7), Lazar (2), and an eighth child is on the way!


I don't understand those who criticize us for having so many children. Look at this wealth. I know we may not have all the necessities, but in time, God will give. Our children aren't missing anything, we try to give them what the other children have, to be able to go on excursions etc. It was much easier while I had a job, but due to privatization a few years ago, I was let go. Who could foresee that?, asked father Saša.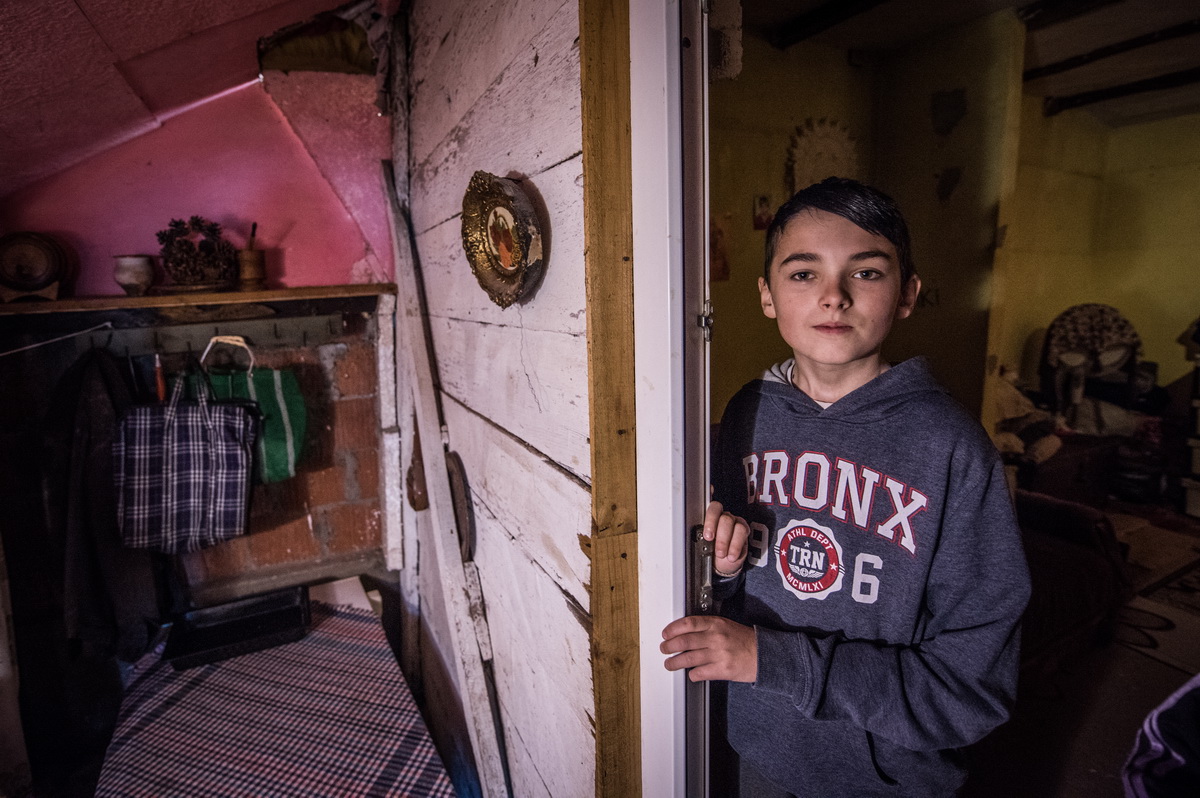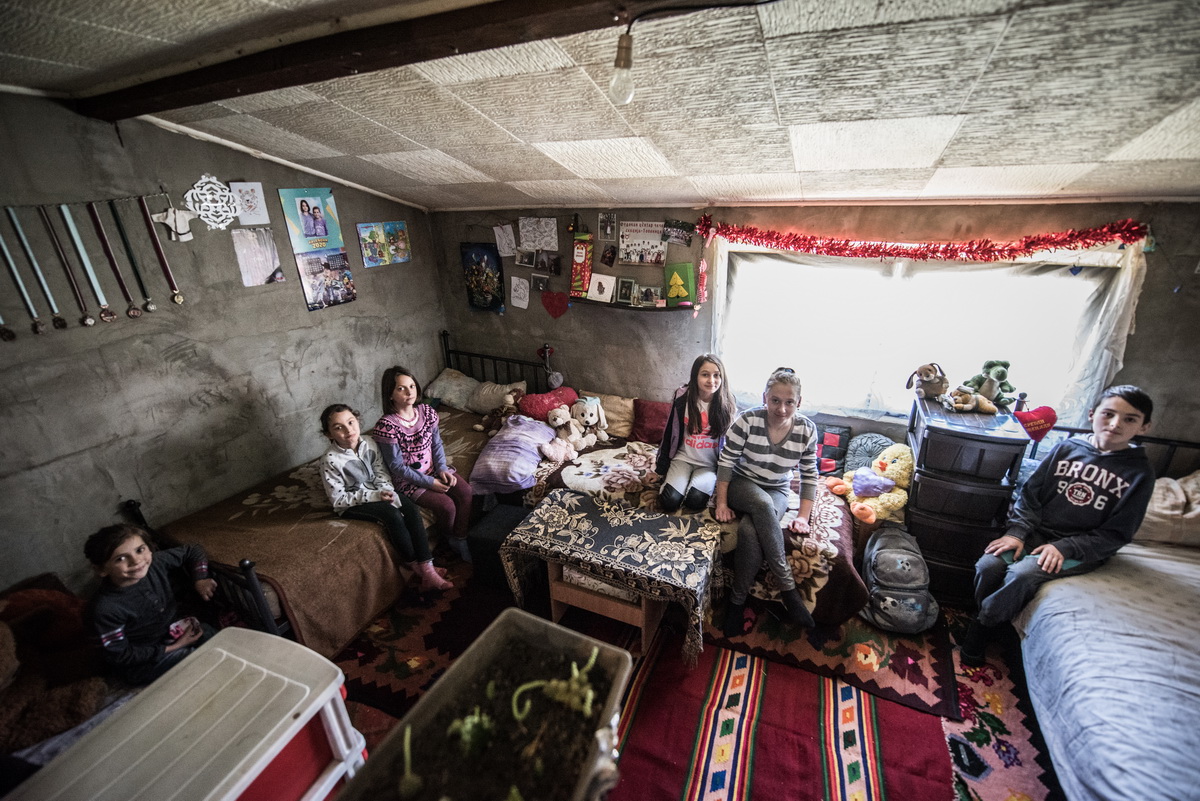 They live in a three-floor, crudely assembled little house. Saša worked tirelessly to build each addition whenever he was able to do so. Next door is an old house where grandfather Vitomir and grandmother Marina live. Together they take care of the yard which is meticulous.


We like what little we have to be well maintained. We have a garden where we plant most everything so that we don't have to buy much. We have a couple of goats and chickens. We are currently renting out the land, but would be happy to cultivate it if we had the machinery. Our biggest problem right now is our cramped living conditions. The room where the youngest children sleep is an addition I put on last year. While I was working, I started the addition of two additional  rooms, but for now, they remain unfinished, says Saša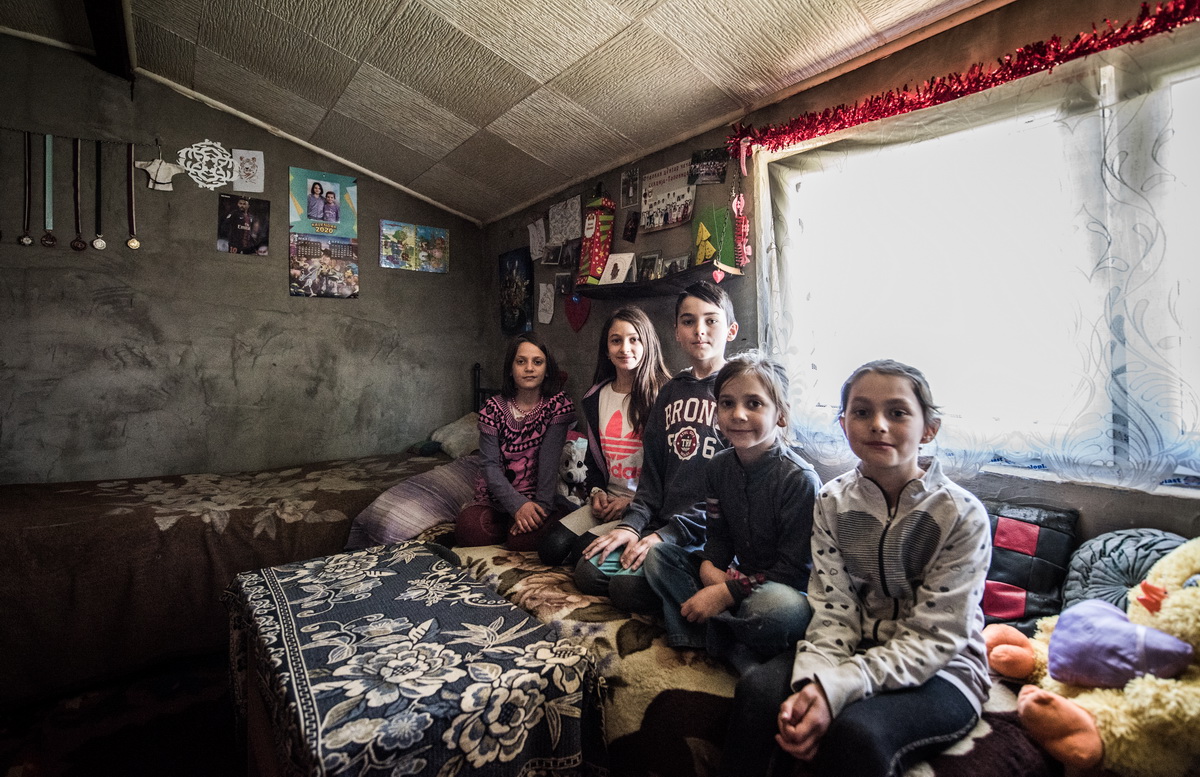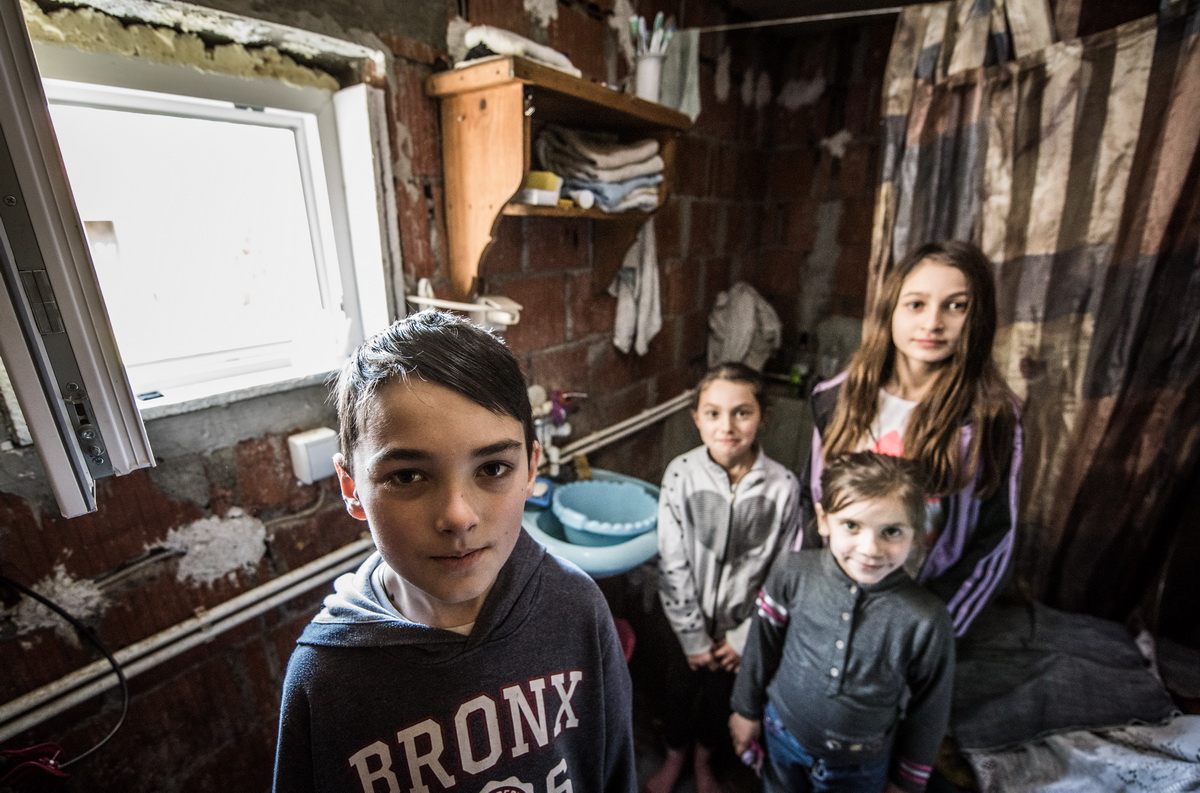 This hard-working family man does seasonal work when he can, but he will soon undergo cataract surgery. Social assistance and child allowance help somewhat. Presently, a new bathroom would probably mean a lot to them.


We currently go outside behind the barn. We started to build an indoor bathroom, but it is unfinished, said mother Silvija.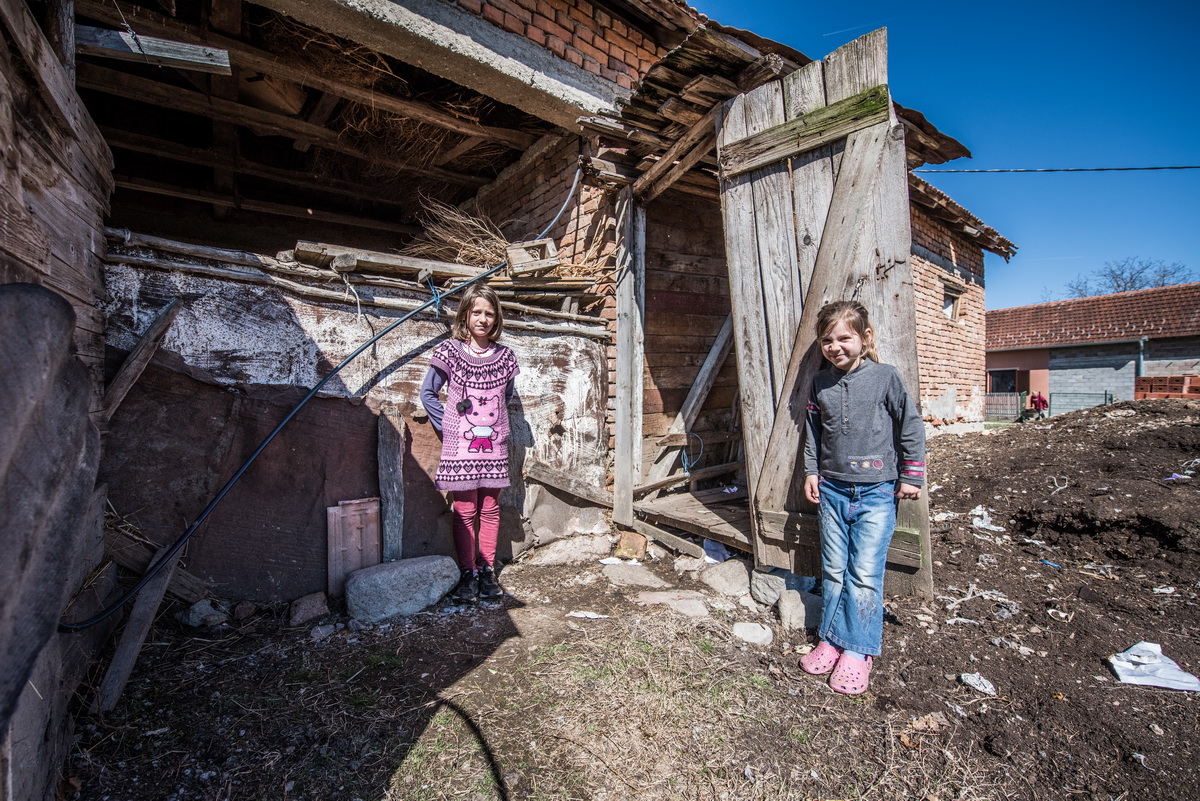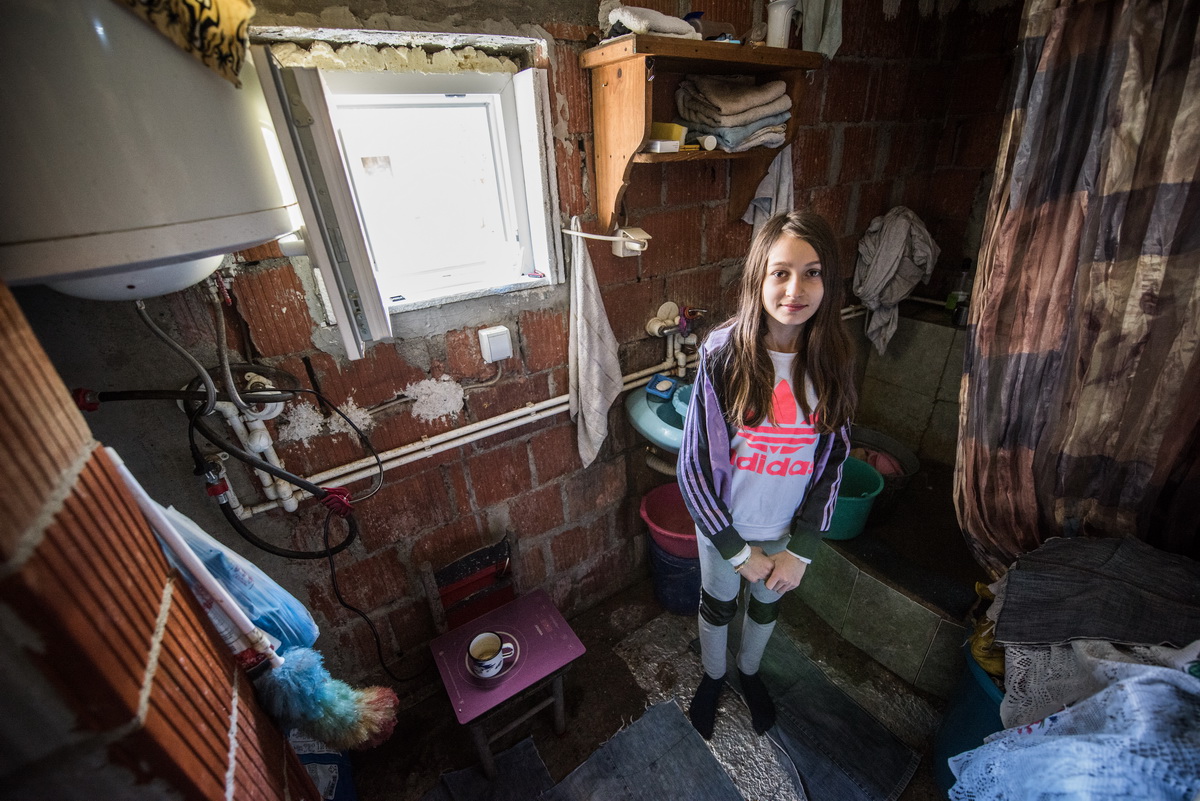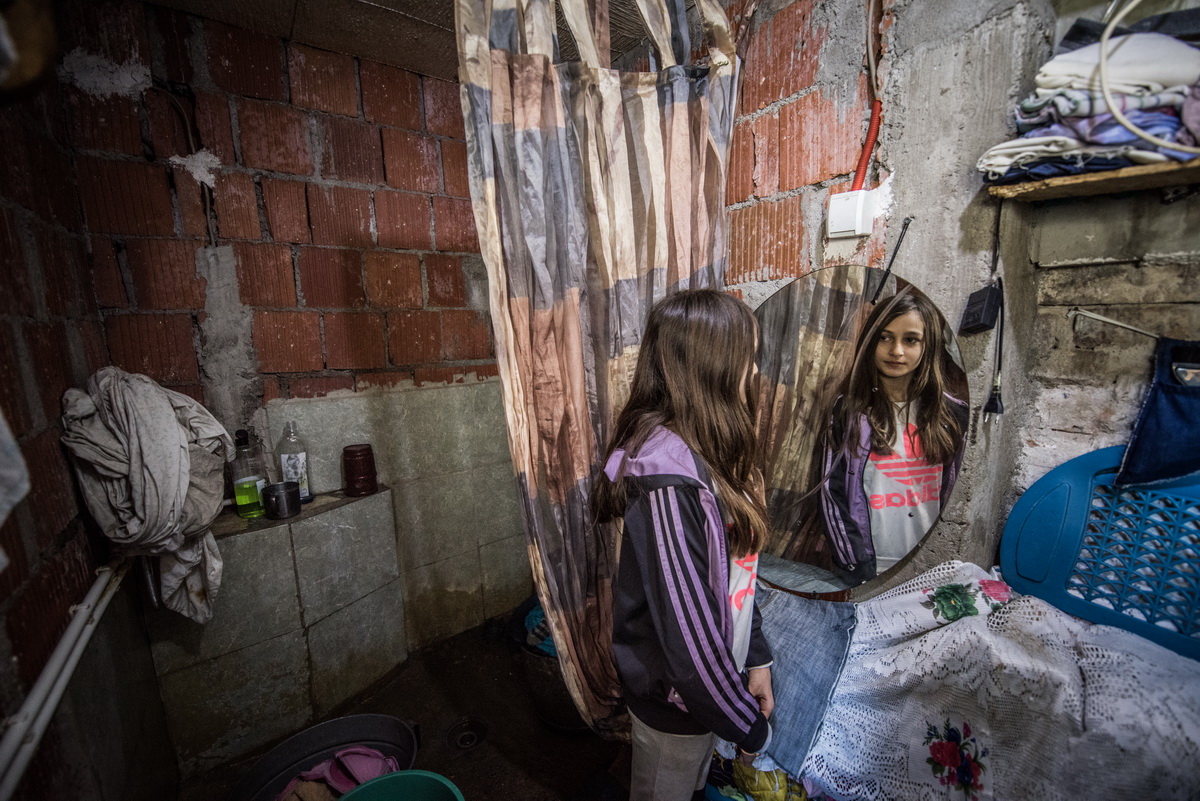 The children spend their days playing, socializing and studying. When they are older, they will certainly be a big help to their parents. Milica has a number of medals in karate.


I must confess I was skeptical about humanitarian aid. I didn't believe in it, but then I saw you on Facebook. I only contacted you, but after waiting two years just as I was starting to lost hope, you called. I am delighted that you called and that you came to visit my children, said Saša as he ended the conversation.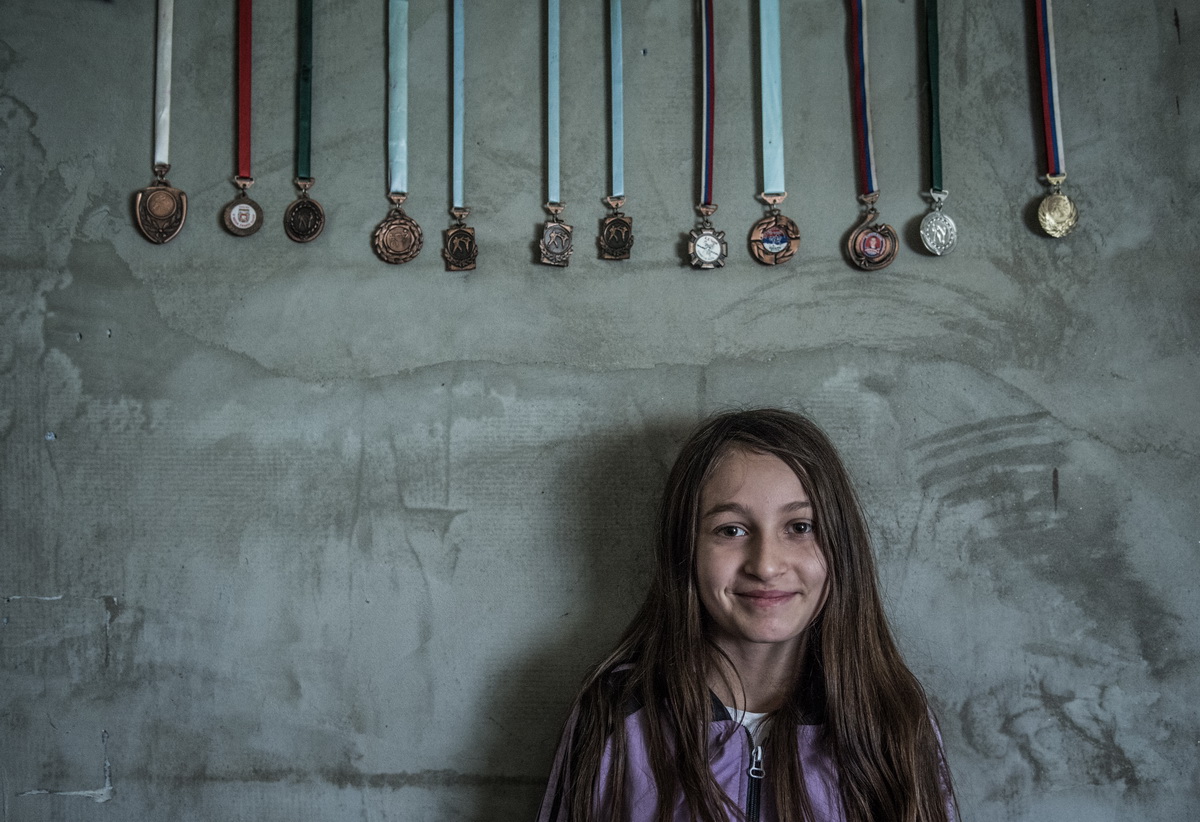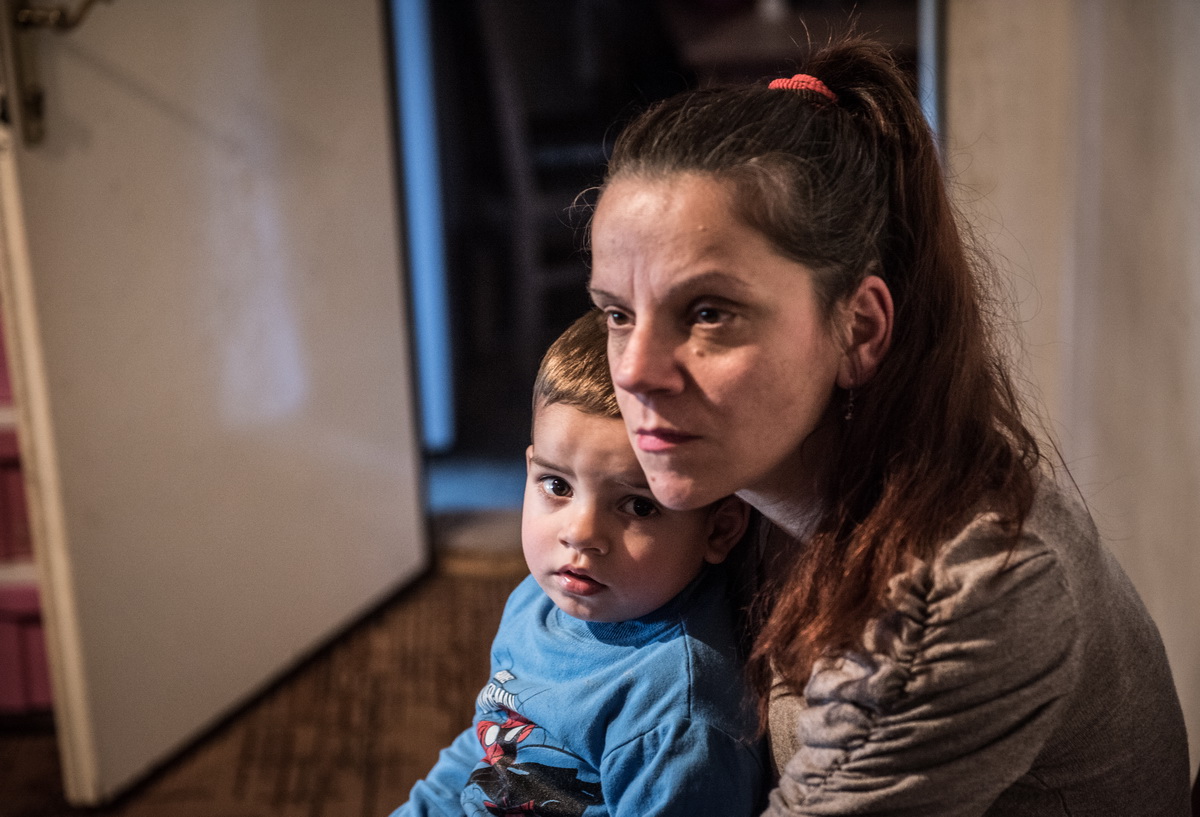 The family was visited by members of the Charity Organization Serbs for Serbs:


There are not many families with seven or eight children among our people, so there was never a question as to whether to help or not. The only question was how and when, said Nemanja Meljanac, a member of the charity.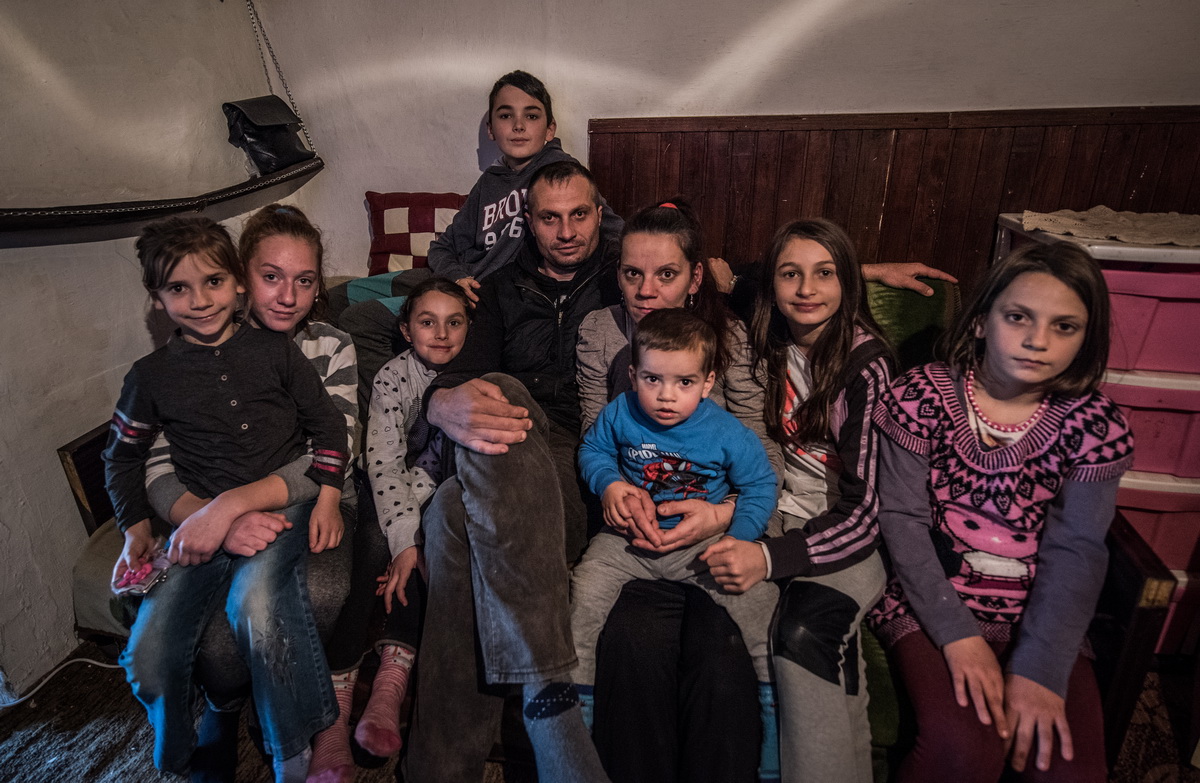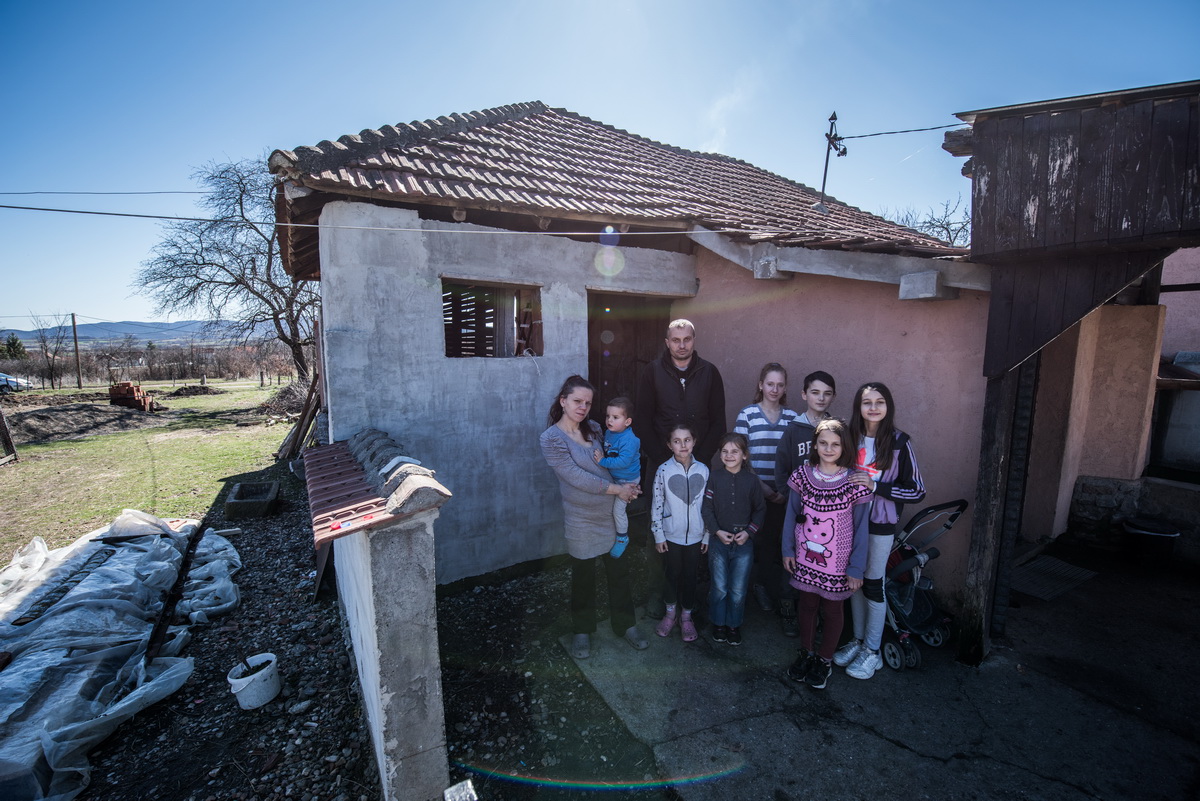 We invite all good people to be part of this project. Here is how you can donate:

SERBIA
1. SMS to 7763 (200 RSD)
2. Account: 160-279491-71, Banka Intesa
4. Foreign currency account:
IBAN: RS35160005080002381269
SWIFT: DBDBRSBG
Customer: Srbi za Srbe
Bank: Banca Intesa, Milentija Popovica 7b, Beograd

REPUBLIC OF SRPSKA
1. Call 17763 (2 КМ)
2. Account: 56201281300241-58 (НЛБ развојна банка)
SWEDEN
1. SWISH: 1230 133 900
3. Bank Giro: 5302-1077
4. Account: 5226 1060 858
USA
2. Check to: Serbs for Serbs, Po Box 34206 Chicago, IL 60634
*all donors exercise the right to tax deductions
CANADA
2. Check to: Serbs for Serbs Canada, 635 The Queensway, Lower Level, Toronto, ON, M8Y 3B3
3. Е-transfer to: donate@serbsforserbs.ca
*all donors exercise the right to tax deductions
GERMANY
1. Send text SZS to 81190 (2.99 Euro)
3. IBAN: DE84 7606 0618 0002 7519 92
*all donors exercise the right to tax deductions
SWITZERLAND
1. SMS SZS 20, SZS 45, SZS 90, etc.
3. Konto: 61-335679-5
IBAN:CH57 0900 0000 6133 5679 5
Hedwigstrasse 3, 8032 Zurich
*all donors exercise the right to tax deductions
AUSTRIA
2. IBAN:AT97 3200 0000 1036 4339
SWIFT/BIC: RLNWATWW
Customer: Org. f. hum. Hilfe – Srbi za Srbe
Kalvariengürtel 39/6, 8020 Graz Austria
3. Call 0901 300 201 (3 Euro)

NORWAY
1. VIPPS број: 104 414
3. Account: 1503 83 80483

MONTENEGRO
1. Account: 510-91548-03 (CKG bank)