"Be careful, those are your only shoes" – children living in a 170 year old home with a big hole in the roof above their heads
The title of this report may seem exaggerated, but it is the harsh reality in which the Cvetanović children, Vlajko (5), Kristijan (8) and Boban (16) are being raised. Their 19th century home not only has a leaky roof and rotting windows, it also has rats and occasionally, snakes!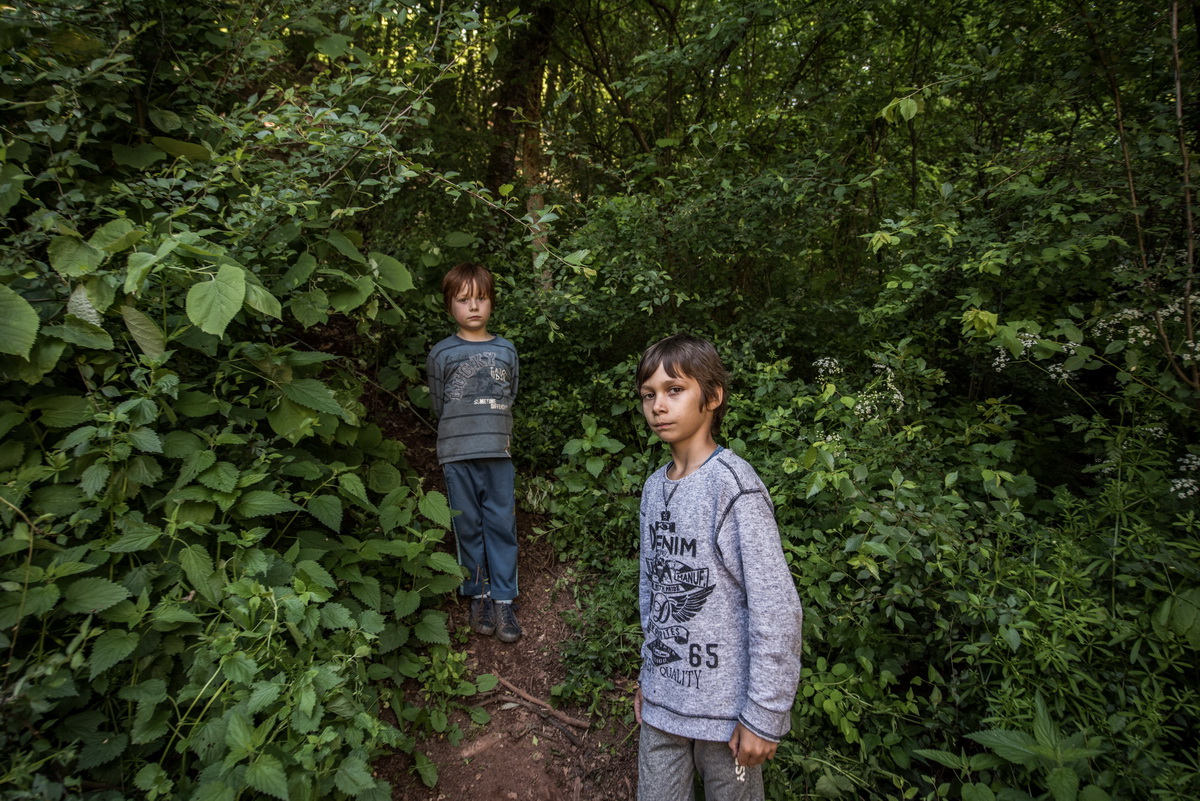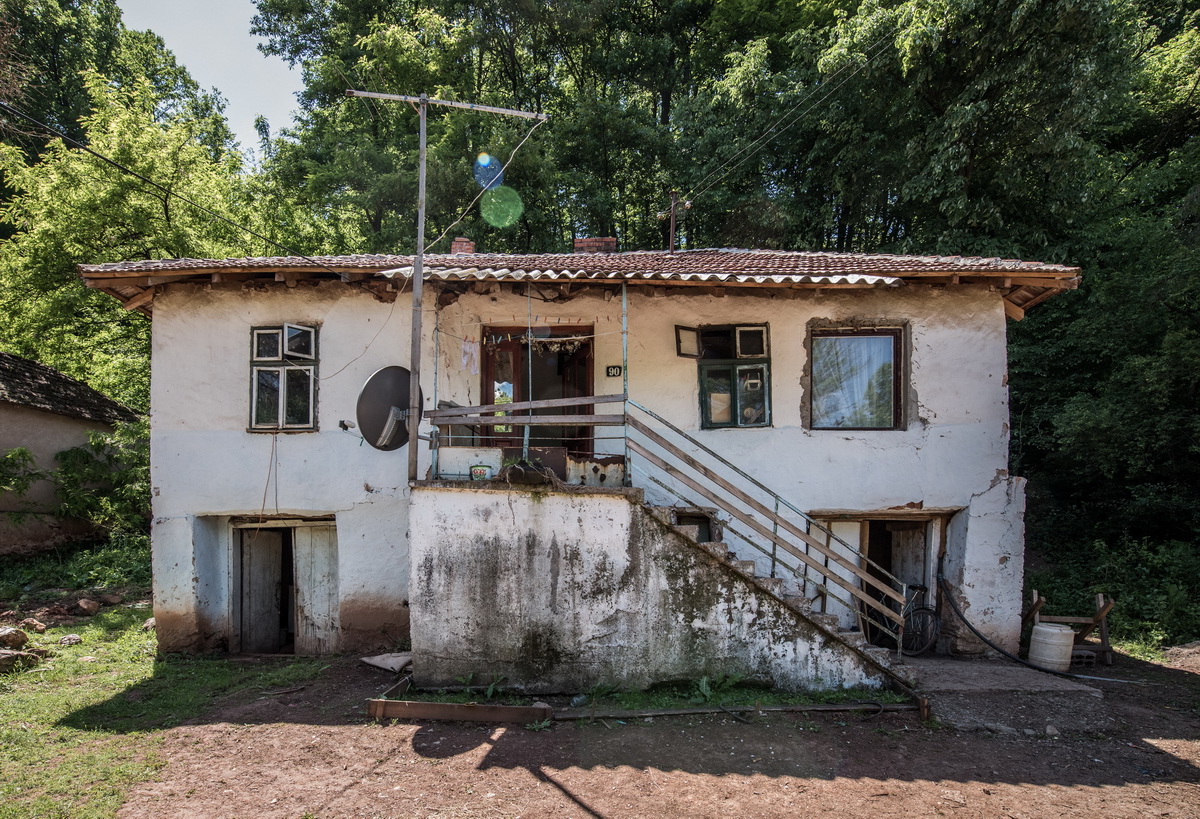 Their home is situated between a small creek and large forest at the foot of the Suva Mountains, in the village of Donji Dušnik by Gadžin Han. Their only mobile phone signal is by one window. Ahead of us, we heard a voice yell a warning that best described their sad living conditions:


Vlajko, take it easy! Be careful, those are your only shoes!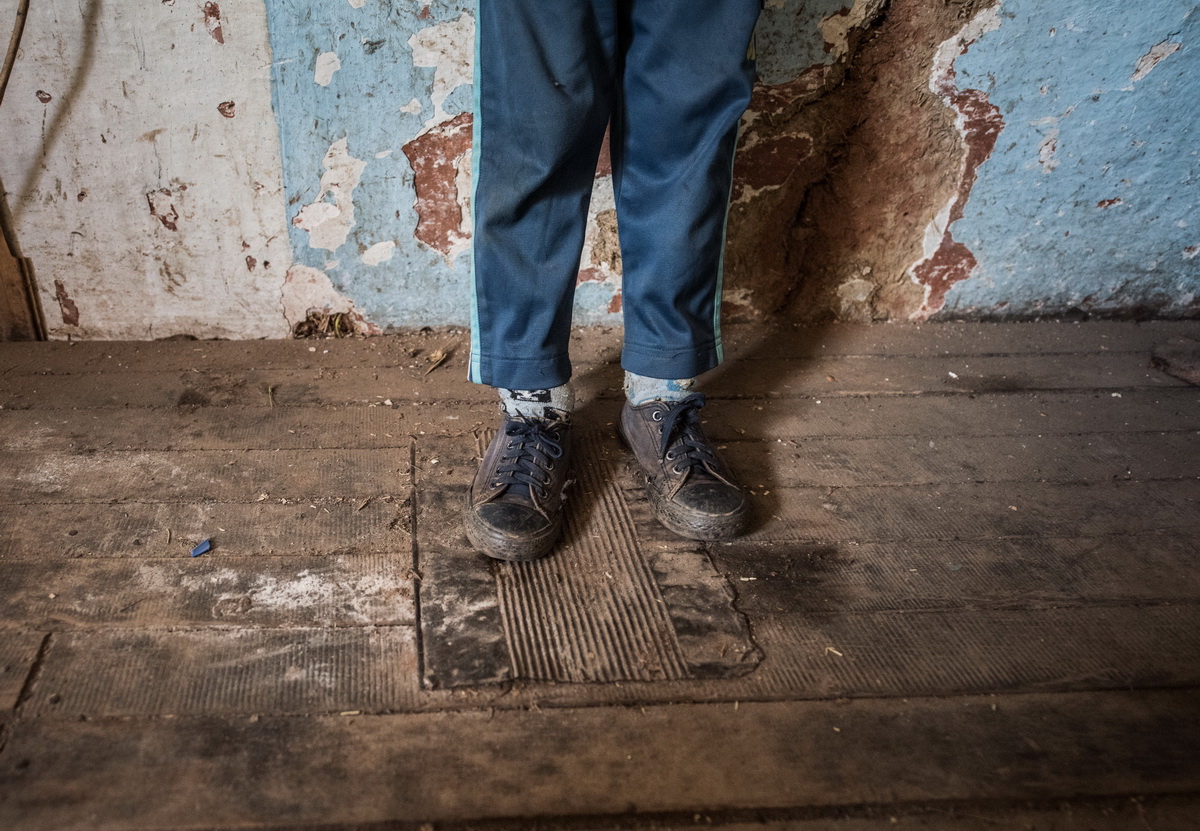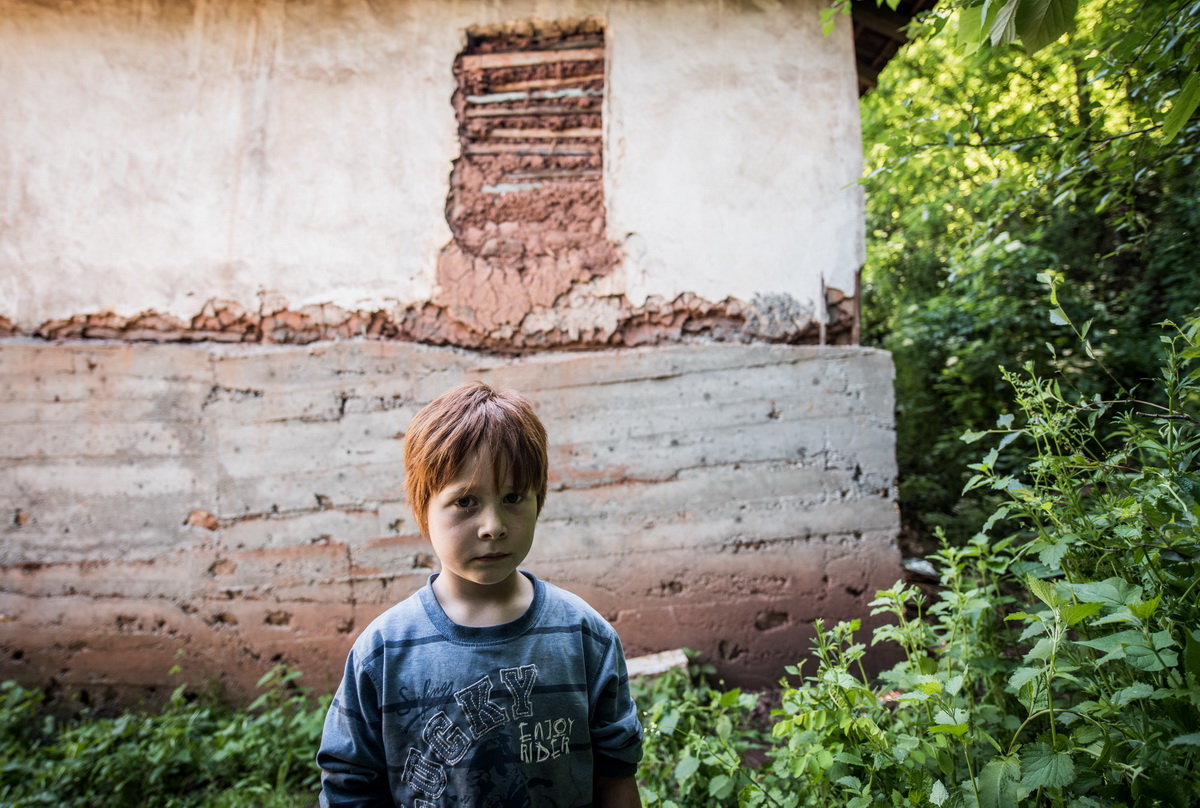 We were moved by these words eight-year-old Kristijan directed toward his five-year-old brother who was running towards us.
We learned a lot of information from our conversation with these bright children. Although the house looks large from the outside, the family occupies only two rooms on the floor. Kristijan sleeps with the father while Vlajko sleeps with the mother. Until recently, they bathed in a tin trough. Although they have a new bathroom, it is not yet finished.


We often go to the forest. There are a lot of thorns, but we only pick blackberries and mushrooms. While my brother is afraid of snakes and lizards, I sometimes catch lizards with my own hands!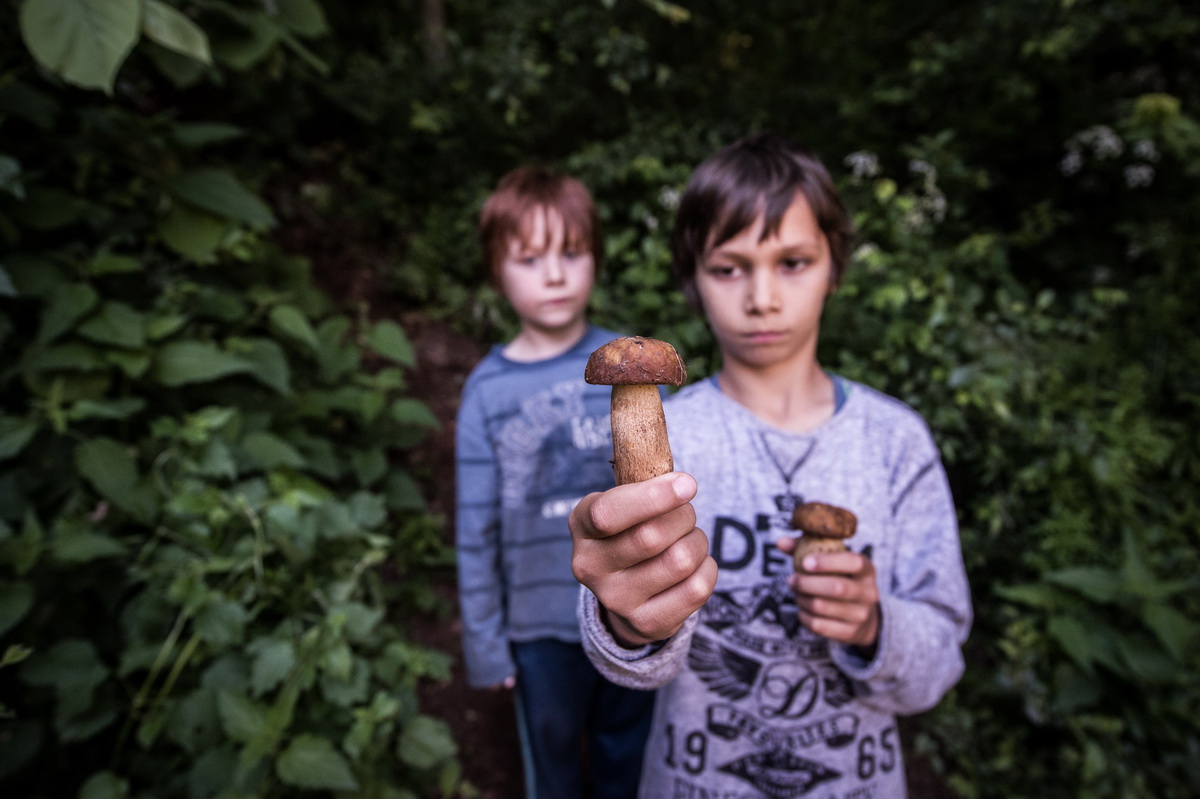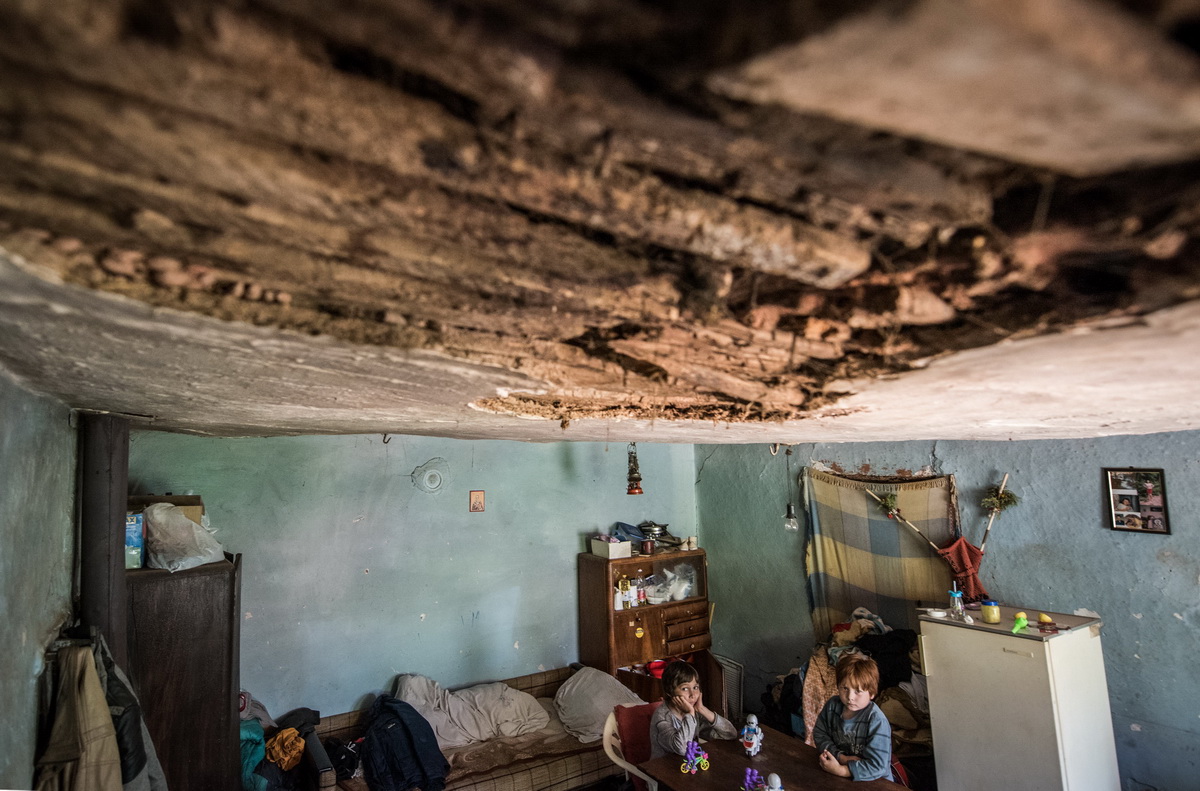 Such are the stories Kristijan shared with us about how they spend their days. They also help their parents pick mushrooms which they then sell to at least make a little money. Their only regular income is social assistance and child allowance totalling 29,000 dinars. Father Boban has unfortunately had bad luck with injuries and is unemployed.


An additional problem is that we only have a single-phase current electricity. In order to run the washing machine, we have to turn off everything else, even the lights. The installations burned three times, added mother Zorica.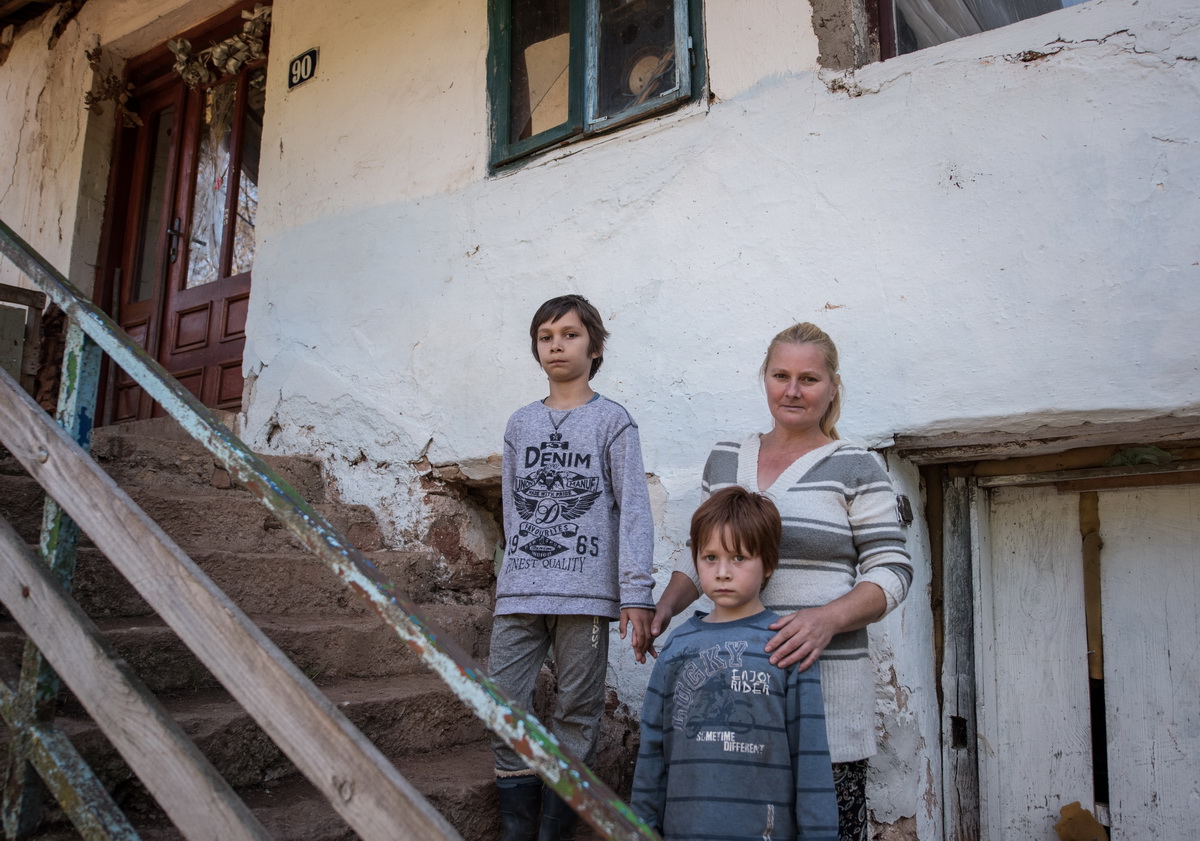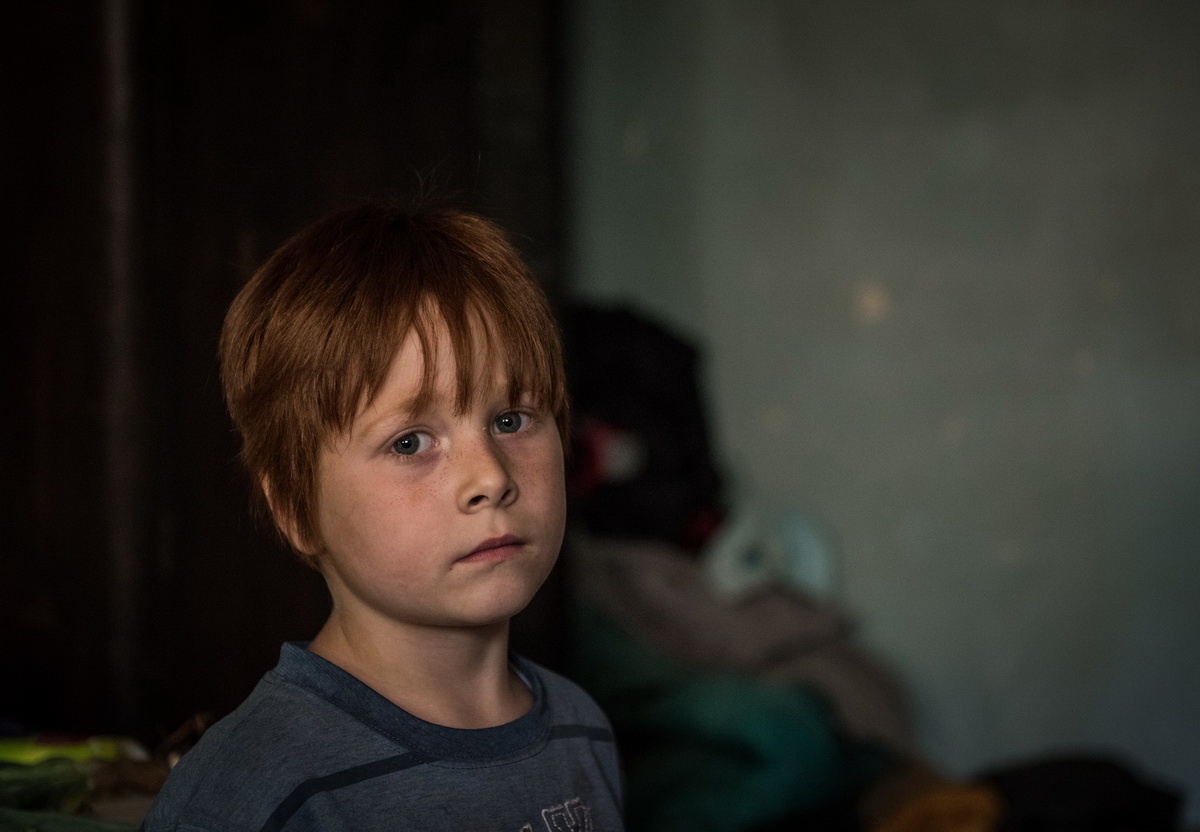 She is from Subotica, and sadly lost both her mother and father when she was young. Life has been hard for her here as well. She told us they have six children, and that the three oldest are adults and living on their own. While she loves all her children, she is especially proud of Boban:


I am sorry he is not here now so that you can meet him. Nothing has stopped him from going to school. He loves school and is an amazing student. That's why I bought him a phone that I am still paying off. He is aware that we don't have much, so he never places a call, just the occasional text message. Kristijan had a cyst, but a recent MRI shows it is gone. We keep monitoring him so that it doesn't come back. There isn't a doctor here to take him to. Each time we travel to Niš it costs us at least 1,000 dinars.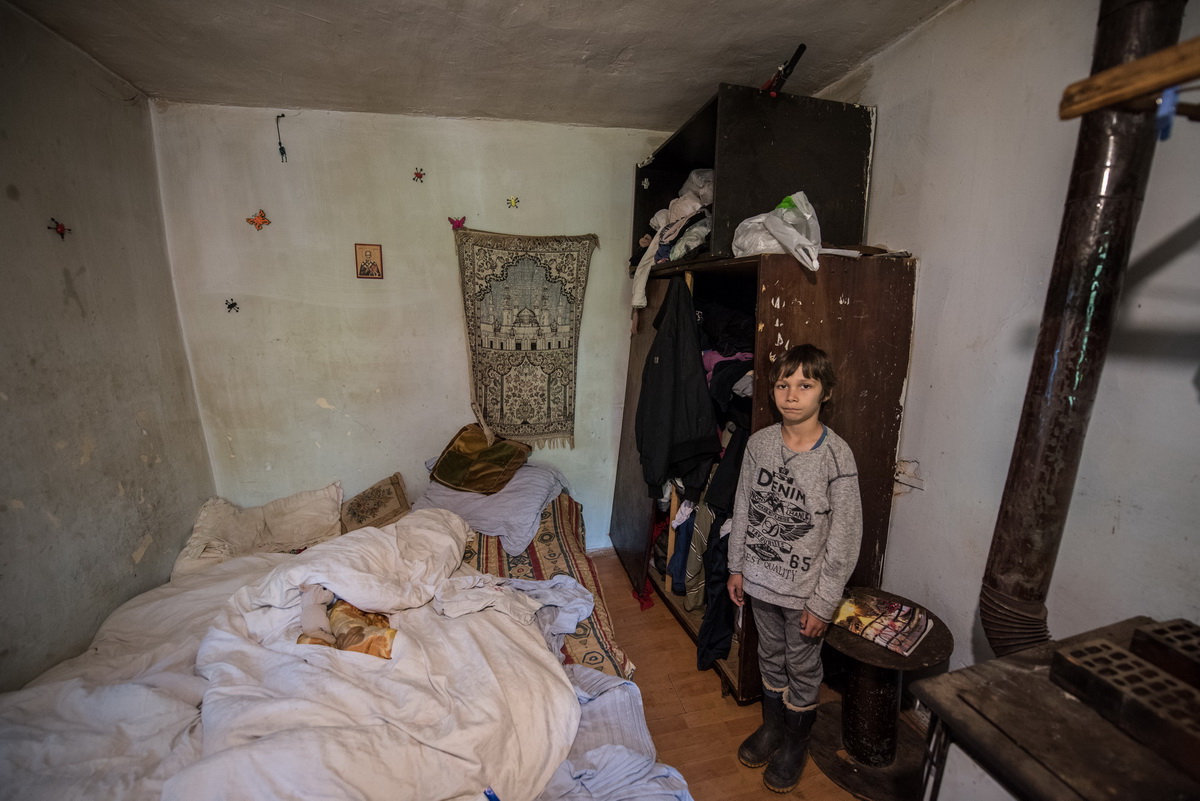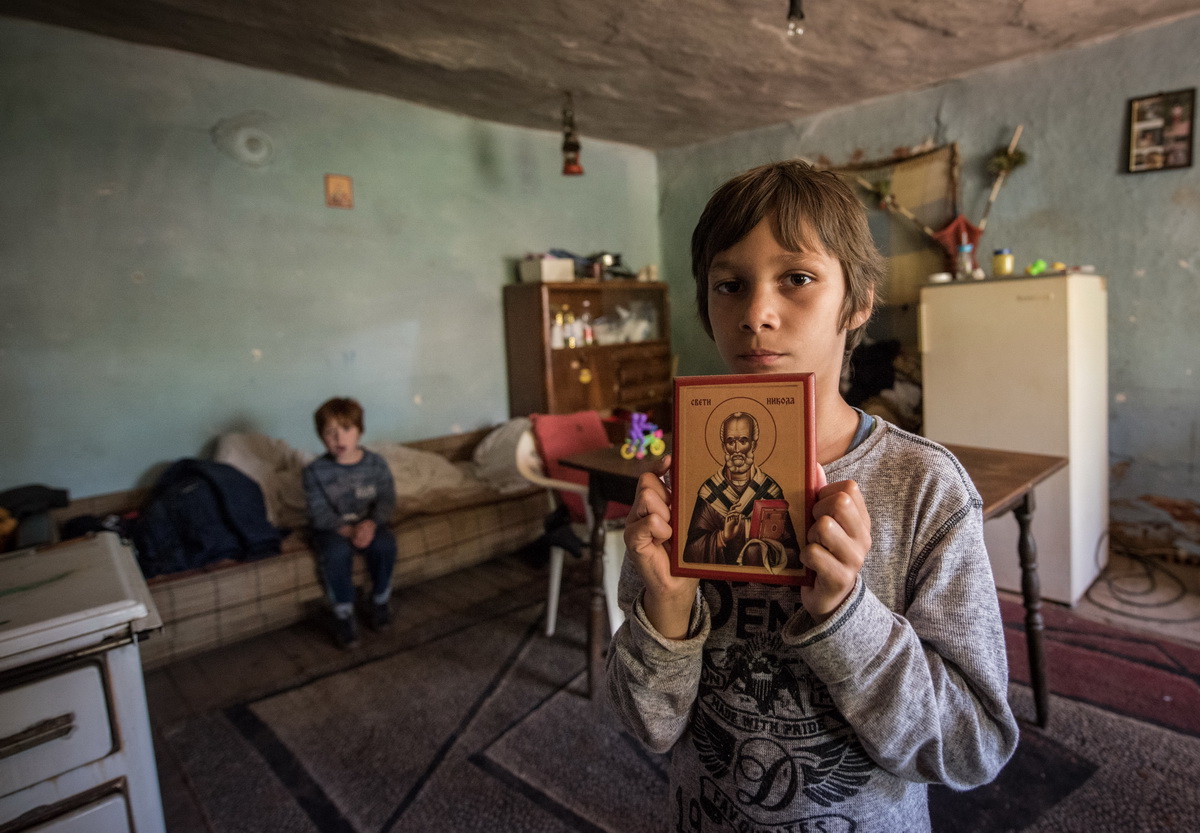 The Cvetanovićs don't have much land that they could cultivate, so they only plant potatoes, peppers and tomatoes for their own needs. They have a problem with reptiles that come from the abandoned home that is next to theirs. They are attracted to the humidity, and the Cvetanovićs can't do anything about it because it is not their property.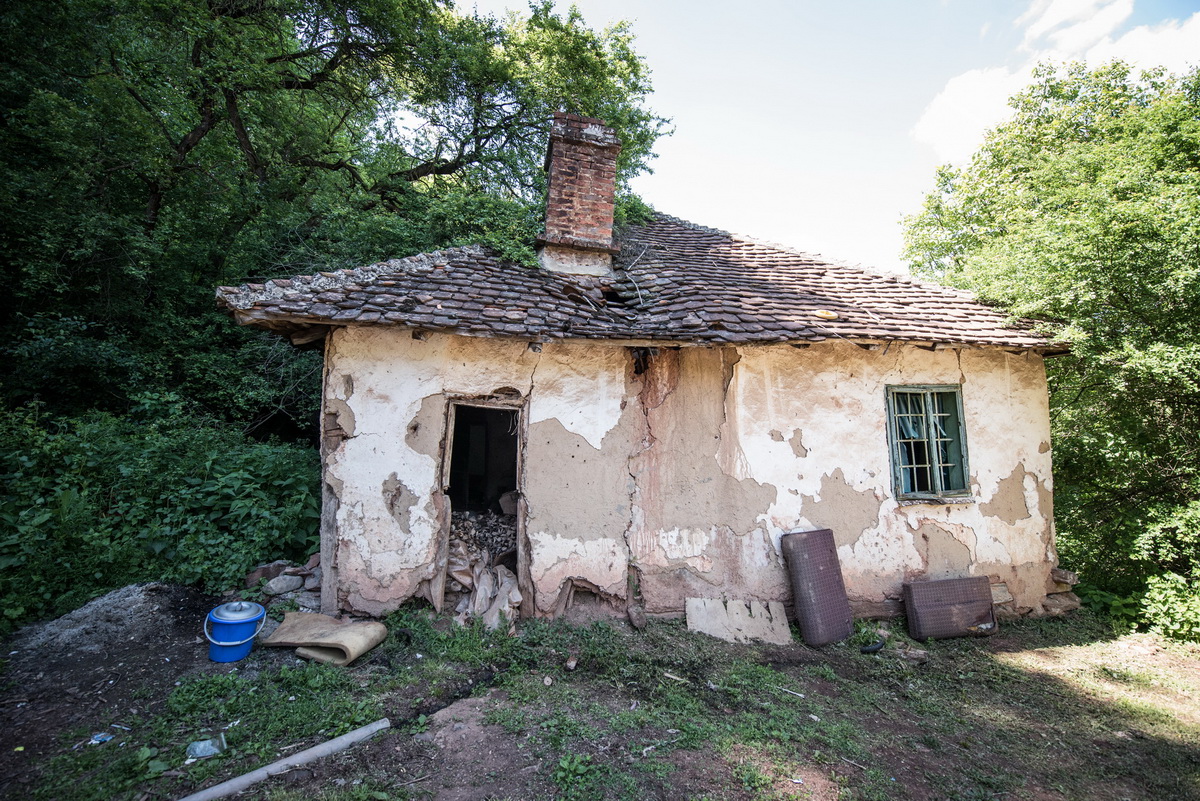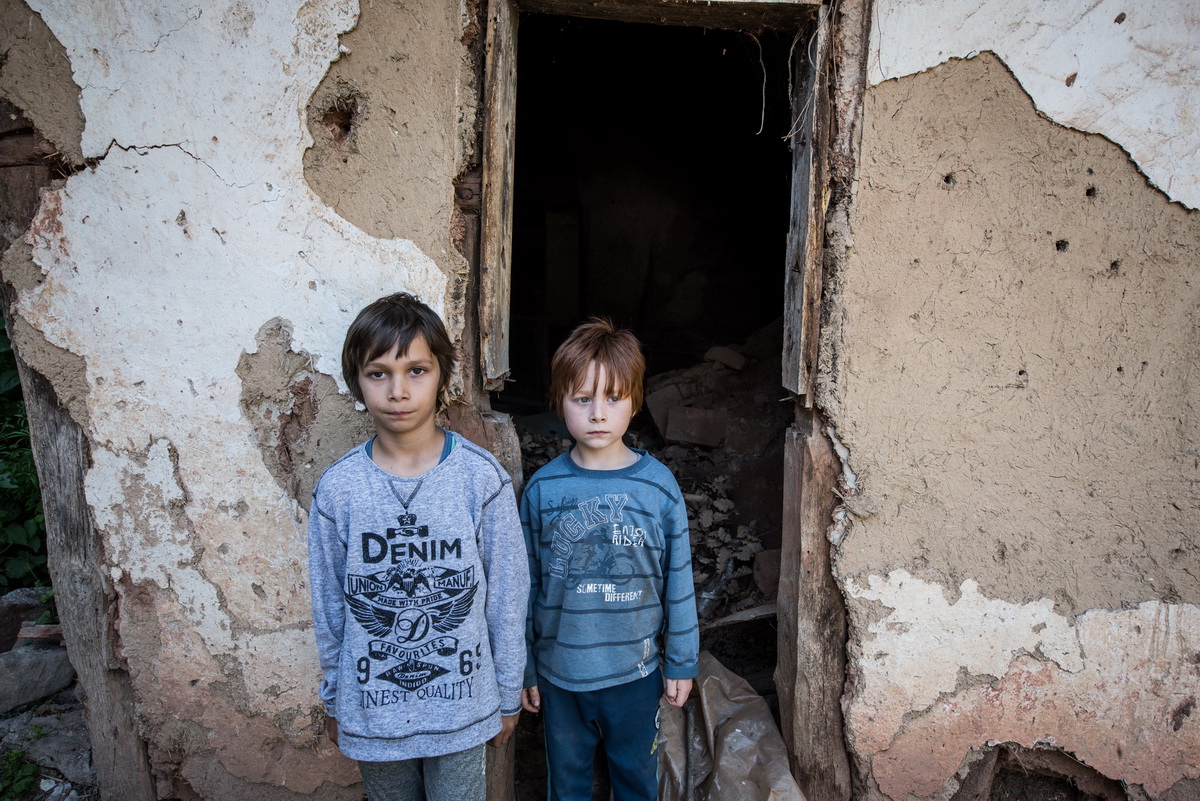 At the end of our visit we asked them what they wished for, to which Kristijan replied:
We only have two toys left. I would like a rifle and a sniper rifle, and my brother likes small toys like cars.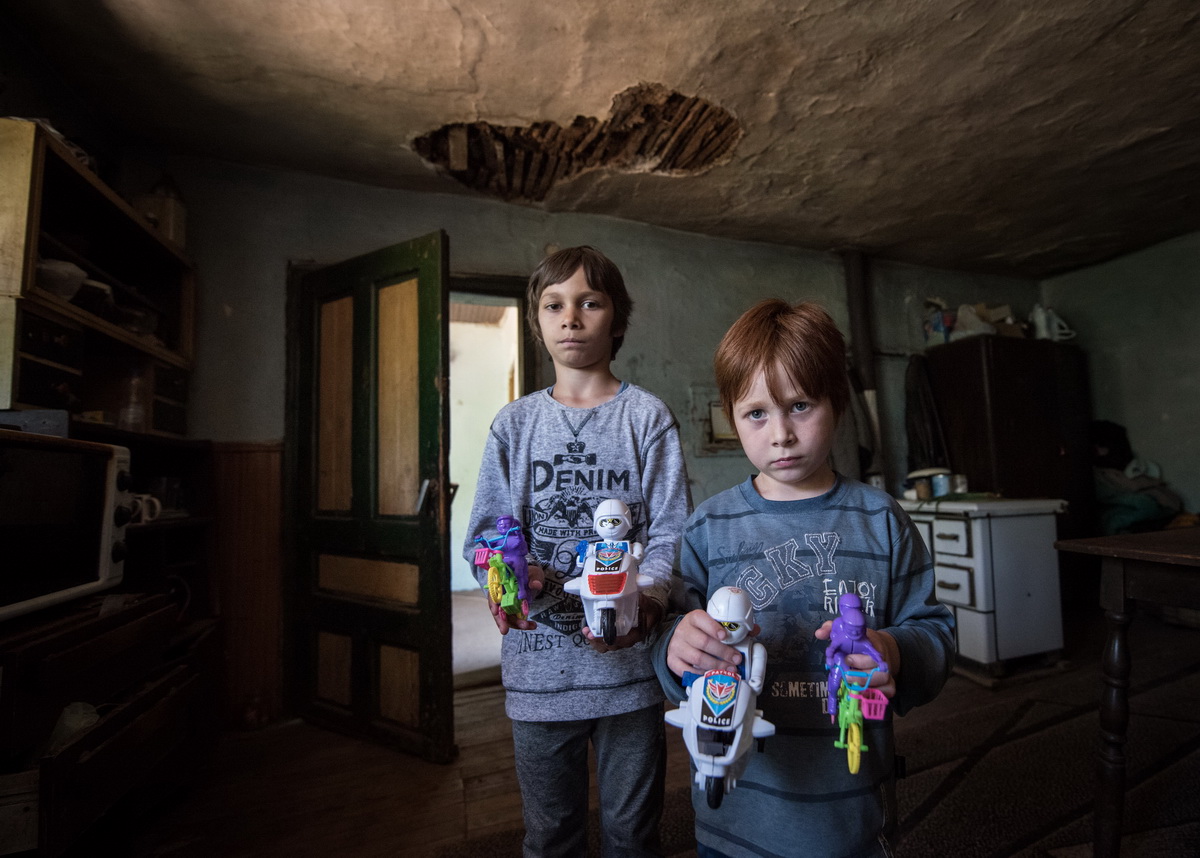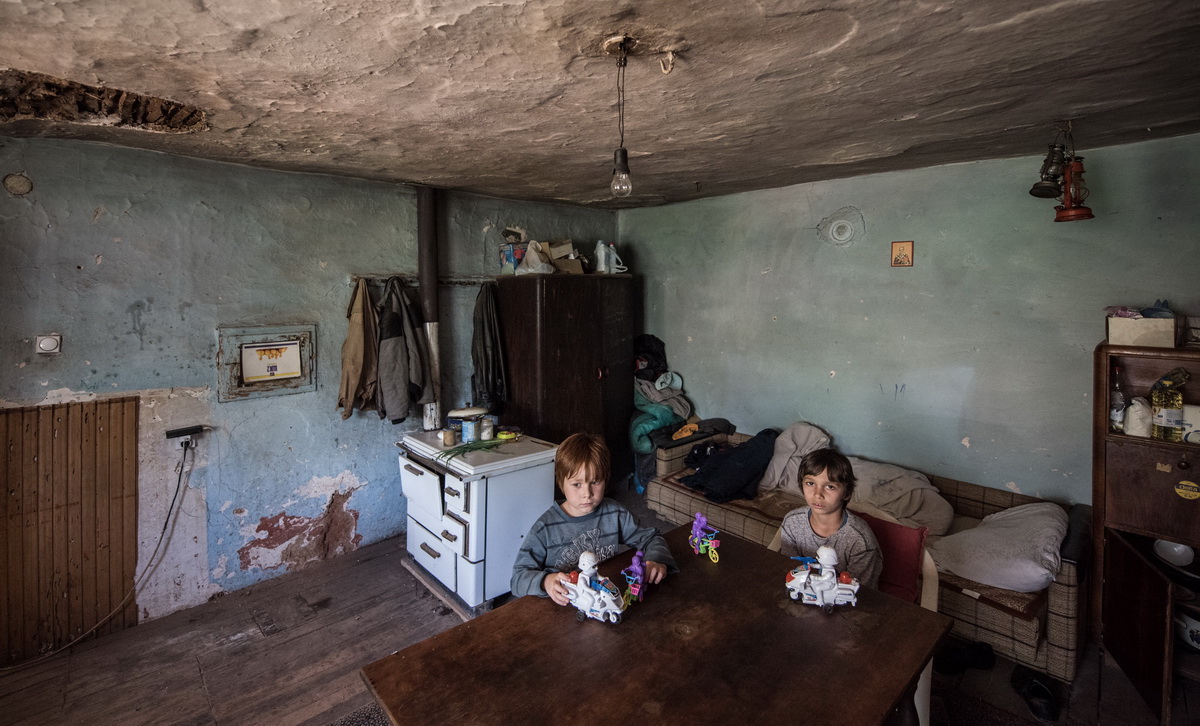 Toys make children happy, but the real needs of this family are much greater:


We were never able to celebrate a birthday. How do you invite children over when the ceiling can fall on their heads? We have no means of purchasing anything if we were to go somewhere. It would mean so much to have this house repaired or to buy a new house, said mother Zorica.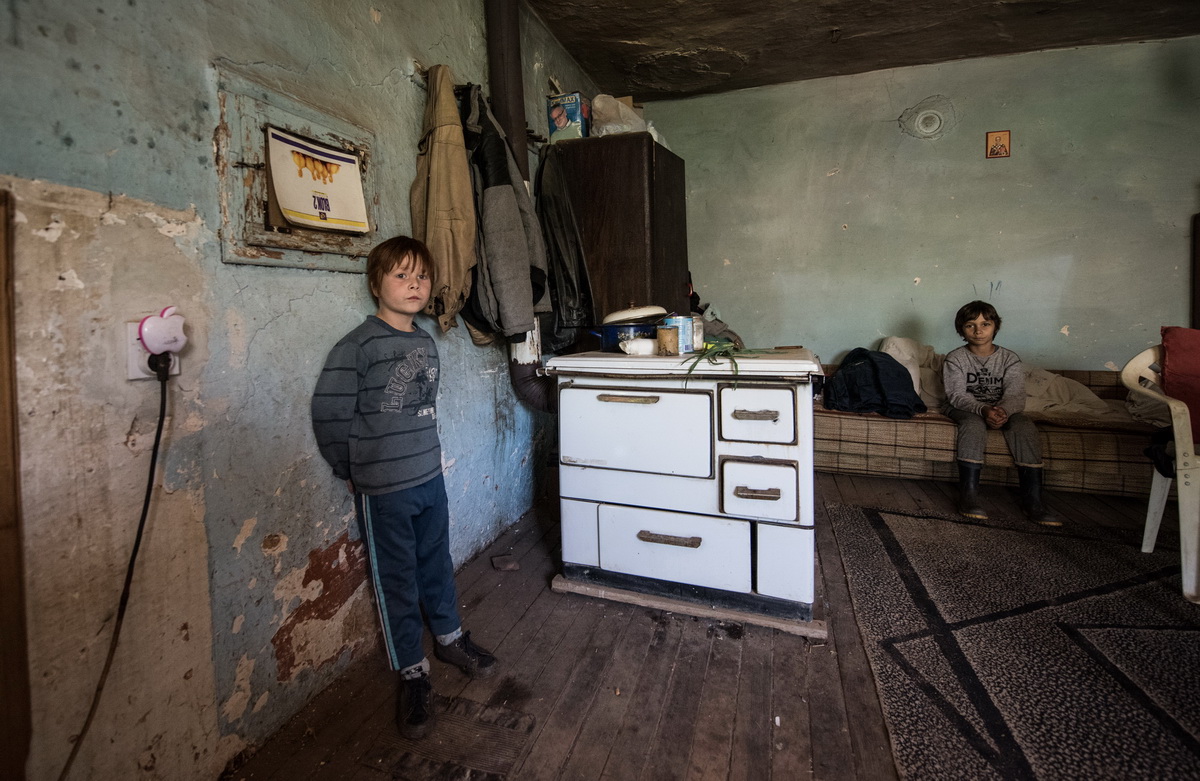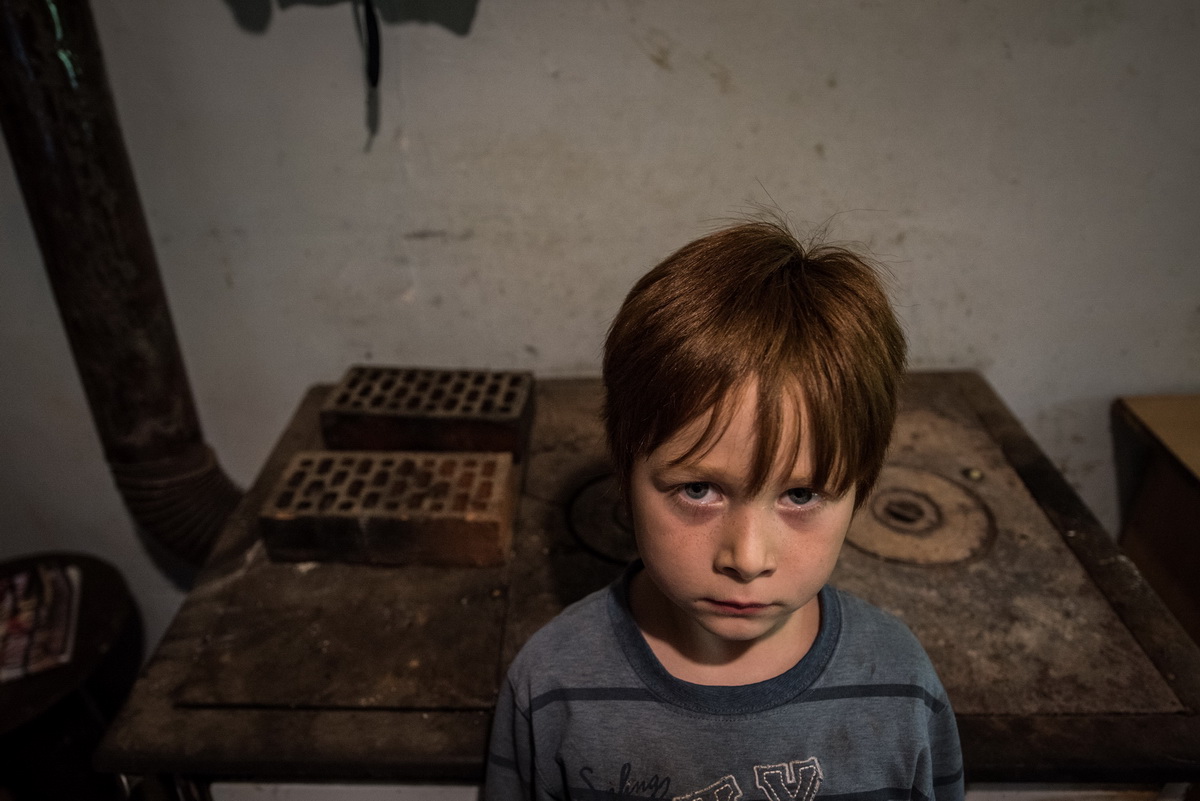 Having seen for ourselves their poor living conditions, the Charity organization Serbs for Serbs is launching a campaign to help the Cvetanović family. Please support this action!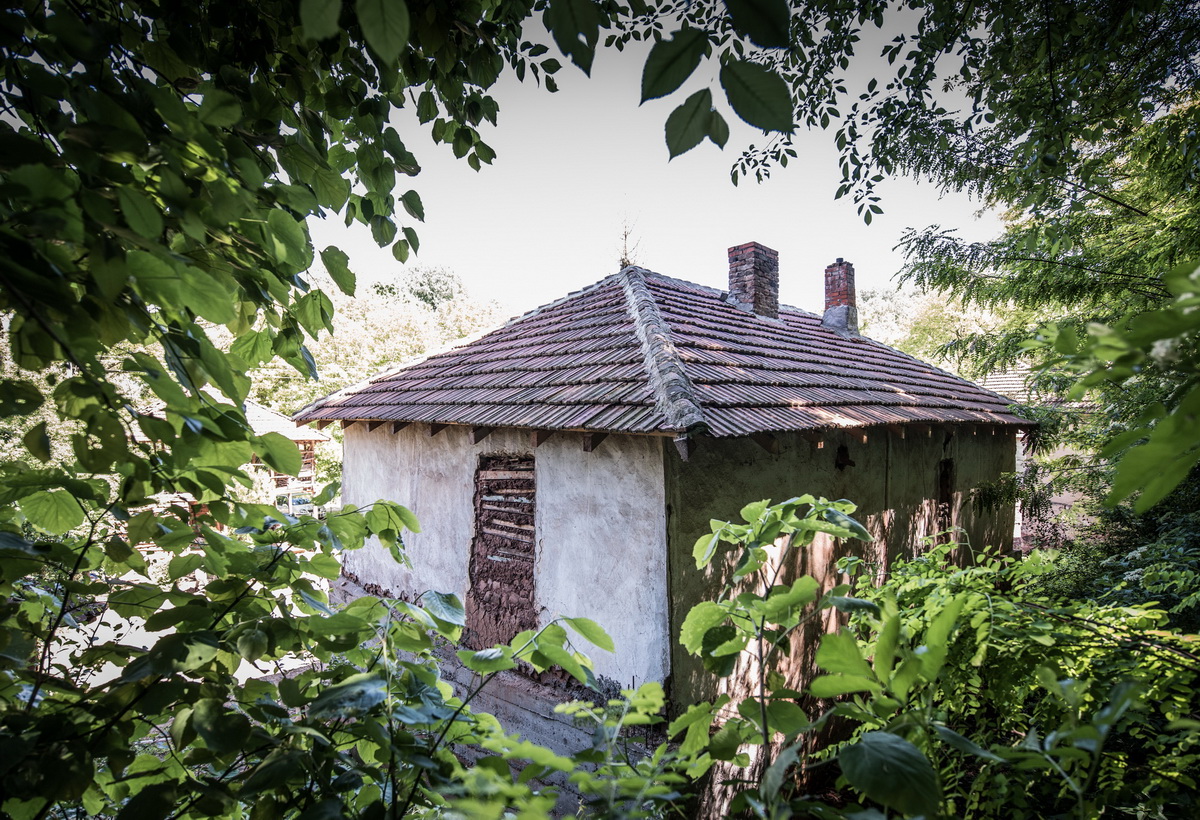 Here is how you can donate:

SERBIA
1. SMS to 7763 (200 RSD)
2. Account: 160-279491-71, Banka Intesa
4. Foreign currency account:
IBAN: RS35160005080002381269
SWIFT: DBDBRSBG
Customer: Srbi za Srbe
Bank: Banca Intesa, Milentija Popovica 7b, Beograd

REPUBLIC OF SRPSKA
1. Call 17763 (2 КМ)
2. Account: 56201281300241-58 (НЛБ развојна банка)
SWEDEN
1. SWISH: 1230 133 900
3. Bank Giro: 5302-1077
4. Account: 5226 1060 858
USA
2. Check to: Serbs for Serbs, Po Box 34206 Chicago, IL 60634
*all donors exercise the right to tax deductions
CANADA
2. Check to: Serbs for Serbs Canada, 635 The Queensway, Lower Level, Toronto, ON, M8Y 3B3
3. Е-transfer to: donate@serbsforserbs.ca
*all donors exercise the right to tax deductions
GERMANY
1. Send text SZS to 81190 (2.99 Euro)
3. IBAN: DE84 7606 0618 0002 7519 92
*all donors exercise the right to tax deductions
SWITZERLAND
1. SMS SZS 20, SZS 45, SZS 90, etc.
3. Konto: 61-335679-5
IBAN:CH57 0900 0000 6133 5679 5
Hedwigstrasse 3, 8032 Zurich
*all donors exercise the right to tax deductions
AUSTRIA
2. IBAN:AT97 3200 0000 1036 4339
SWIFT/BIC: RLNWATWW
Customer: Org. f. hum. Hilfe – Srbi za Srbe
Kalvariengürtel 39/6, 8020 Graz Austria
3. Call 0901 300 201 (3 Euro)

NORWAY
1. VIPPS број: 104 414
3. Account: 1503 83 80483

MONTENEGRO
1. Account: 510-91548-03 (CKG bank)